High-end hotels are prepared for translation as well as basic facilities to cater to quarantined people.
Currently, the Government and relevant ministries and branches are discussing and agreed plans to reopen international routes with passengers into Vietnam. According to Covid-19 epidemic prevention regulations, foreigners entering Vietnam will have to do tests and go to isolation centrally, with the cost of self-pay as prescribed.
In Hanoi, there are 8 hotels allowed by the City People's Committee as quarantine facilities focused on receiving foreigners with aspirations. Several popular 5-star hotels are also on this list.
InterContinental Westlake Hanoi
Address: No. 5, Tu Hoa Street, Quang An Ward, Tay Ho District, Hanoi
Located in the north of the city, this property has a total of 293 living rooms and suit rooms, overlooking the peaceful and romantic West Lake space. Of these, there are 132 rooms in the extremely luxurious floating villas on the lake.
Rooms are designed in the style of old architecture in Vietnam. Luxurious wooden furniture, with strong tones and characteristic motifs, is also a notable highlight in the room.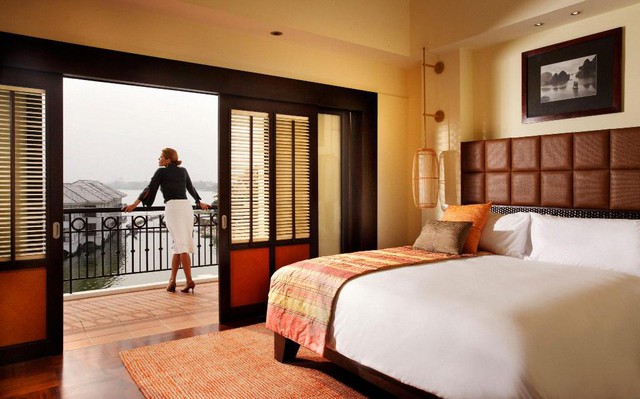 The living area is carefully sealed after cleaning. In some suitable areas, InterContinental Westlake Hanoi installs compartments between staff and guests, as well as equipped with dry hand washes in all locations. Guests also do not need direct contact at the time of booking or out of the room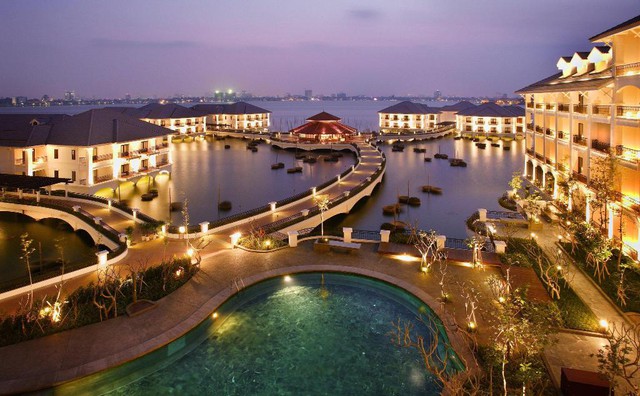 User Csalsed (Italy) reviewed: "The room has a nice view and a quiet bed. Attentive service staff." Another visitor from Ireland said: "I had a great weekend here. Breakfast is varied and one of the best is served at this hotel."
Sofitel Legend Metropole Hanoi
Address: No. 15, Ngo Quyen Street, Hoan Kiem District, Hanoi
This 5-star hotel has all 364 bedrooms from standard to premium. The space will remind guests from the once magnificent old French beauty to the charming neoclassical style.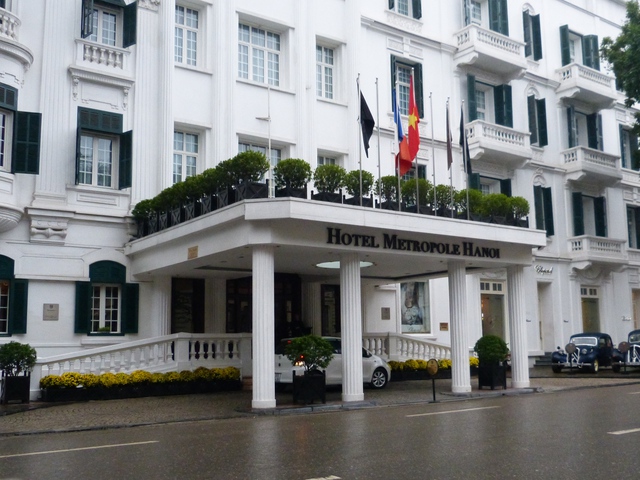 It features a Sofitel-standard MyBed bed, high-speed Internet, TV and Hermès & Lanvin bathroom utensils. Room utensils are also disinfected regularly daily.
At Sofitel Legend Metropole Hanoi, staff are equipped with a face shield when in contact with guests. In common areas, the hotel also installs protective screens, handwashing and thermothermal if needed. Guests are required to measure their body temperature every time they enter and physically stretch 1m from those around them.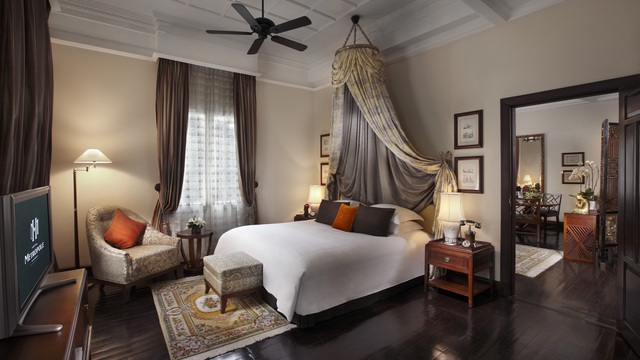 Many travelers appreciate the enthusiastic service attitude of Sofitel Legend Metropole Hanoi staff. User Ed commented: "The ancient space makes you feel more special. The staff are professional and warm, the restaurant is world class, the architecture has a French colonial sound, the bed is unbelievably quiet."
Crowne Plaza West Hanoi
Address: No. 36 Le Duc Tho, My Dinh 2 ward, Nam Tu Liem district, Hanoi
Located next to the National Stadium and National Convention Center, just 30 minutes from Noi Bai International Airport, this hotel is the ideal accommodation facility for guests.
Crowne Plaza West Hanoi consists of 524 rooms and apartments, with full services and facilities designed specifically for modern, high-end, luxurious and elegant experiences. Some rooms are equipped with kitchenette, microwave, refrigerator, Internet, washing machine, ironing facilities …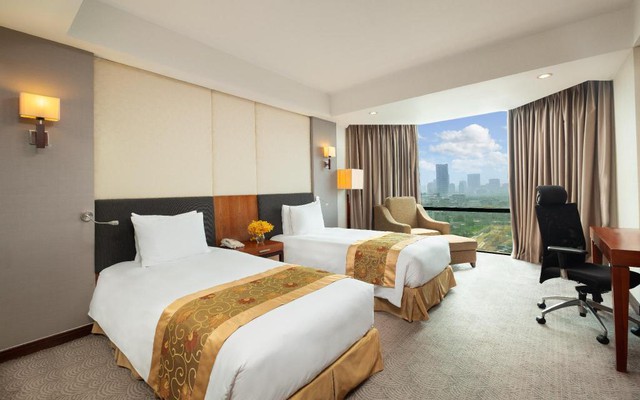 The place was honored to receive the "World Luxury Hotel Awards" in 2018, the category for "Luxury Hotels for Entrepreneurs – Southeast Asia" during the Awards Ceremony in Bali Island, Indonesia, with the participation of about 1000 hotels globally.
In the lobby of the 1st floor hotel has arranged antiseptic solution, two-color trash can distinguish the waste, as well as conduct spraying disinfection of the rooms. The receptionist wears a mask and a saliva mask.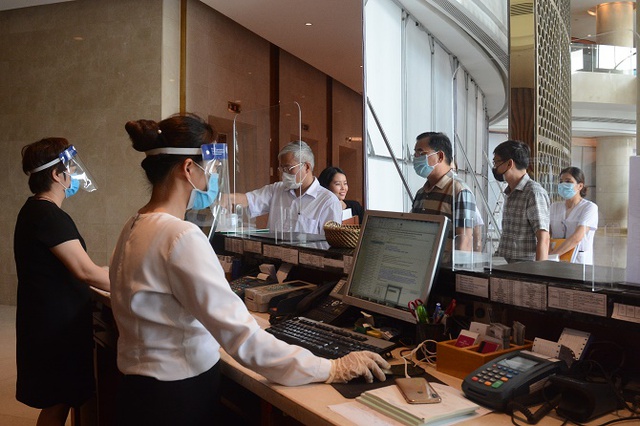 The inspectorate of the Hanoi Department of Health at the reception area. (Photo: Hanoi Department of Health)
User Cuong Phung reviewed: "The room is clean, quite quiet, the food is quite delicious".
Wyndham Garden Hanoi
Address: HH01, To Huu Street, Van Phuc ward, Ha Dong district, Hanoi
This is a 5-star hotel with a modern design, close to nature, newly opened in 2019.
Wyndham Garden Hanoi has 112 modern rooms, including single rooms, double rooms, Junior Suites and Deluxe Suites. Rooms are fully equipped with basic facilities such as high-speed Internet, cable TV, iron, mini bar, 24/7 food ordering service.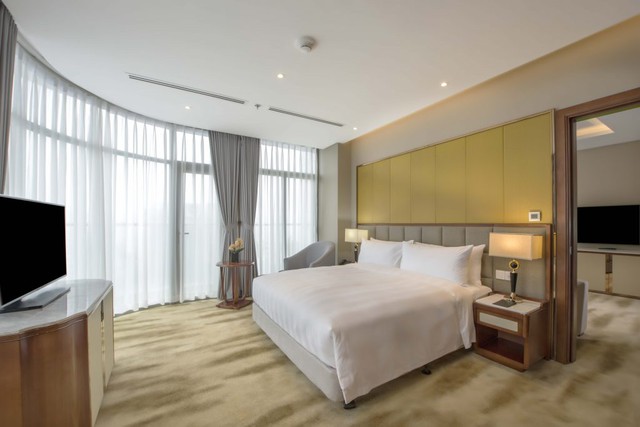 The property has a health check-up procedure for guests, equipped with dry hand washes and separate panels in suitable areas. Bed linen, towels and clothes are washed with effective corona virus cleaners.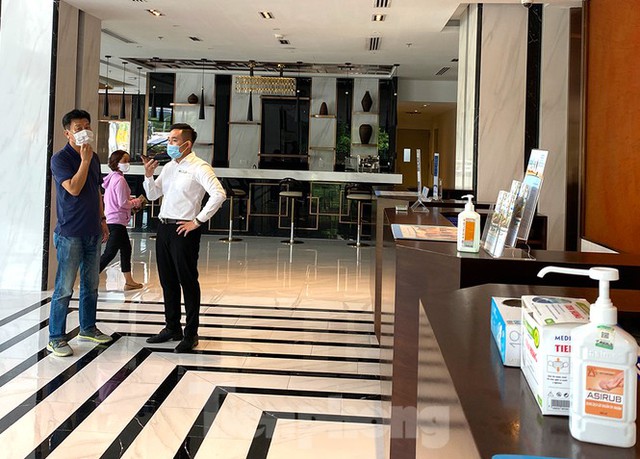 Masks and hand washing water are always fully prepared for guests. (Photo: Tien Phong)
Currently, Wyndham Garden Hanoi stops providing shared offices such as paper menus, magazines, pens and paper to ensure translation.
User Dung N. commented: "New hotel, beautiful. The staff is very good in both appearance and service attitude"
8 hotels allowed by hanoi People's Committee as quarantine establishments focused on receiving foreigners who wish and voluntarily pay the hotel's accommodation fees and related services
1. Peace Hotel (managed by Hoan Kiem District People's Committee): No. 27, Ly Thoc Kiet Street, Hang Bai Ward, Hoan Kiem District, Hanoi
2. InterContinental Westlake Hanoi Hotel (Pavilion Island Area 1) managed by Tay Ho District People's Committee: No. 05, Tu Hoa Street, Quang An Ward, Tay Ho District, Hanoi.
3. Sofitel Legend Metropole HaNoi Hotel (managed by Hoan Kiem District People's Committee): No. 15, Ngo Quyen Street, Hoan Kiem District, Hanoi
4. Muong Thanh Grand Xa La Hotel (managed by Ha Dong District People's Committee): No. 66 Phuc La, Xa La Urban Area, Ha Dong, Hanoi
5. Binh An 3 Hotel (managed by Soc Son District People's Committee): Forestry Village, Minh Phu commune, Soc Son district, Hanoi
6. Crown Plaza Hotel (managed by Nam Tu Liem District People's Committee): No. 36 Le Duc Tho, My Dinh 2 ward, Nam Tu Liem district, Hanoi
7. Binh An 1 Hotel (managed by Soc Son District People's Committee): Binh An Village, Trung Gia commune, Soc Son district, Hanoi
8. Wyndham Garden Hotel Hanoi (managed by Ha Dong District People's Committee): HH01, To Huu Street, Van Phuc ward, Ha Dong district, Hanoi
(synthetic)/Theo Trí thức trẻ