If you are a lover of destinations with untouched and interesting features, you definitely cannot miss Da Bang Lake, an interesting tourist destination in Vung Tau . Here, visitors will feel the poetic and peaceful beauty of a southern countryside, experience moments of relaxation and harmony with nature.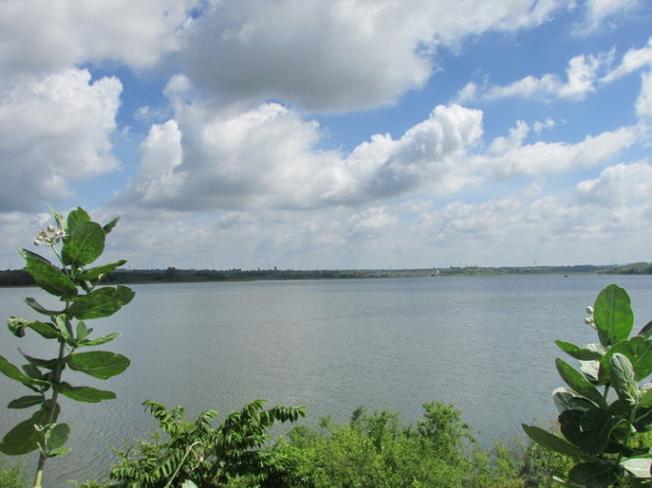 Da Bang Lake – Vung Tau tourist destination most popular with tourists is backpackers (NTDang photo)
How to go to Da Bang lake?
Da Bang Lake is located on the territory of two districts of Chau Duc (Da Bac commune) and Dat Do (Long Tan commune), Ba Ria – Vung Tau province. This Vung Tau tourist destination is not too far from Ba Ria city center, only less than 10km. This will be a very convenient place for tourists to camp, enjoy the scenery and save beautiful pictures.
Da Bang is not a natural lake, but was formed by the process of preventing water from building Da Bang dam in 1983. Up to now, this lake not only serves irrigation, production and daily life of the people. but also become an attractions Vung Tau is known to many visitors.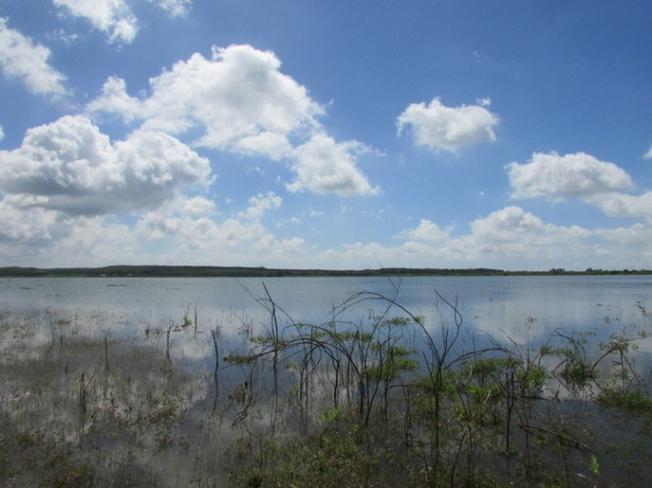 Cloudy sky and clear blue water of Da Bang Lake (NT photo)
Visitors can ride a motorbike vi vu to take a walk around Da Bang Lake to fully explore the beauty here. Certainly, the fresh air and the peaceful and romantic natural scenery here will make visitors admire and quickly stop to take pictures and save impressive moments.
A picture of a poetic nature captivates visitors
Around the lake is a peaceful countryside with rice fields, corn fields, lush cassava fields, and immense green rubber gardens.
In the distance are the houses looming and hidden in the green gardens, the deep green mountains silently reflecting the lakeside.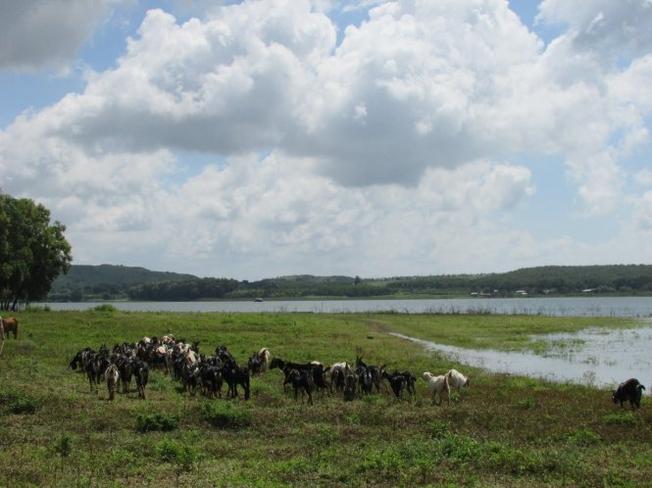 Herds of goats leisurely graze along the lake in a peaceful countryside afternoon (Photo NTDang)
An entire peaceful countryside appears like a charming water-color painting, making people's hearts more relaxed and open-minded. Surely not every Vung Tau tourist destination has such a beautiful and wild scene.
The lake is immense, each time of the day, the water has a different color due to the reflection of the sun. The lake surface is flat and radiant with pink light when the sun comes. At this time, Da Bang Lake sparkles with light, becomes sparkling and magical.
Especially, when sunset falls, the sun is like pouring gold into the water stream. The vast lake surface in the sunset makes visitors' hearts flutter and they feel small. Many adventurers often prepare themselves for a camera to capture these beautiful moments at the Vung Tau tourist destination .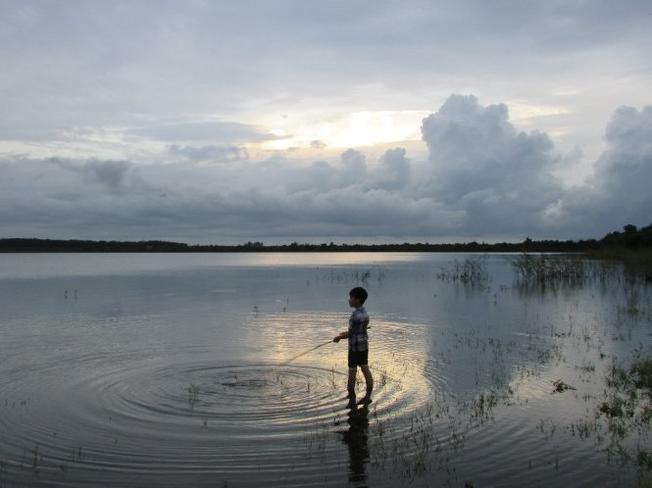 The view of the lake at sunset is peaceful and poetic (NTDang photo)
As the red sun slowly sank at the foot of the mountain, the last rays of sunlight disappear, the water surface darkens and becomes quiet in the night.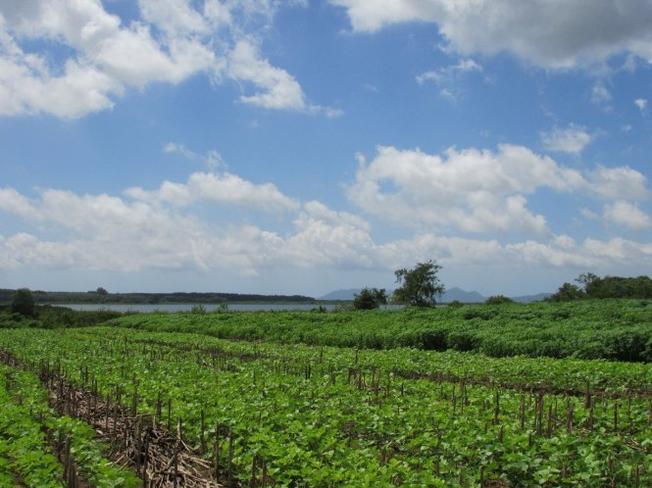 Lush cassava fields around Da Bang Lake (NTDang)
Because of those peaceful and beautiful natural beauties, Da Bang Lake is a favorite choice for many backpackers in the backpackers tour in Vung Tau. With simple items, locals can camp and watch the sunset at Da Bang lake, fish and bake deliciously. This experience will help visitors have a cozy and bustling campfire night with friends.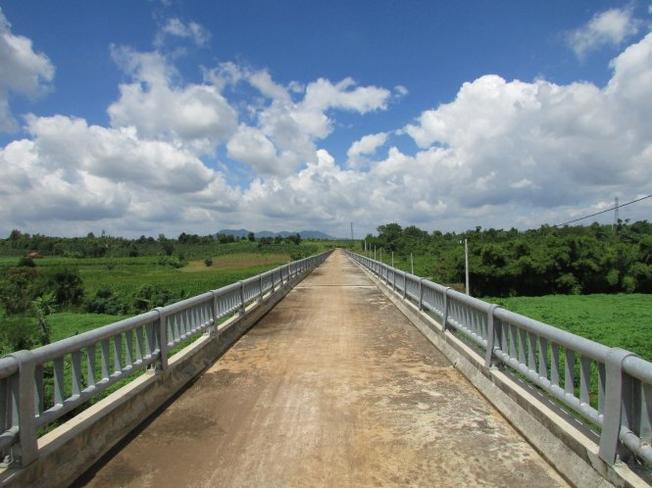 The bridge spans a lush green valley near Da Bang Lake (NTDang)
Da Bang Lake is a great destination for those who love to explore, want to immerse themselves in the wild and romantic nature. This Vung Tau tourist destination is very suitable for dust travel or cheap tours. Once you come to Da Bang Lake to enjoy the peace of mind and immerse yourself in the natural picture that captivates many people.