Not only possessing beautiful, unspoiled and romantic beaches, Phuoc Hai is also a perennial fishing village that is also a supplier of famous fish sauce and dried fish of this land. Do not miss this article if you are planning to travel to this interesting place!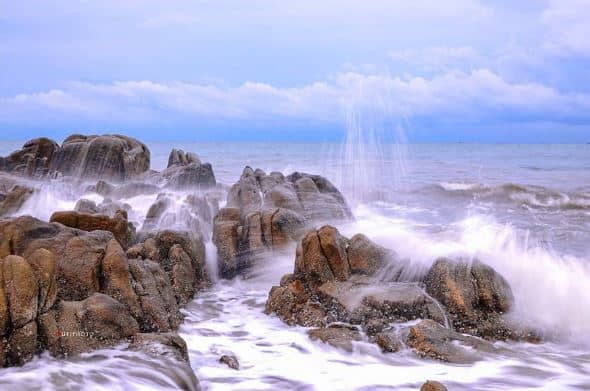 The beauty of Phuoc Hai sea
When leaving Vung Tau city, follow Provincial Road 44 about 16 km, you will reach Phuoc Hai beach. This is a deserted sea in Dat Do district, Ba Ria-Vung Tau province, when coming to this beach, you will see the immense blue rows, waving in the sea breeze.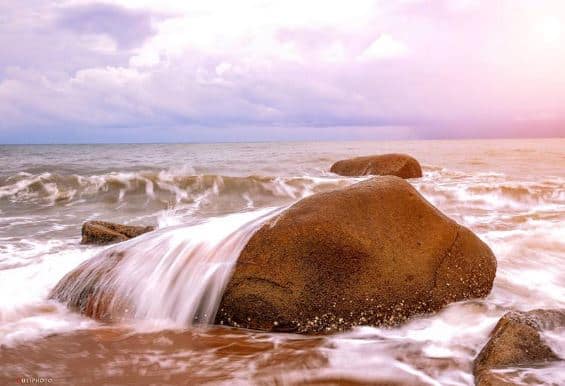 A pure white sand bank next to the clear blue water, gentle waves make the hearts of many travelers more flutter when coming to Phuoc Hai, the undulating rocks between the miraculously beautiful rocks also contribute to the point. color the majesty and wildness of the natural landscape here.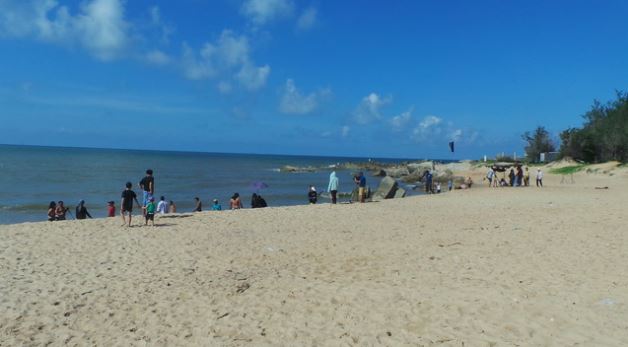 On the white sandy beaches, there are shells of all colors stretching and sparkling like crystals.If you are a snail shell collector, this is your chance to enrich your collection. .
In addition, walking, walking on the sand is also an interesting experience for young people who want to find peace of mind, just go, go and go, without thinking. will feel that the soul will no longer be preoccupied with the troubles of daily life, everything is like being washed away by the ocean waves, the soul suddenly becomes more peaceful than ever.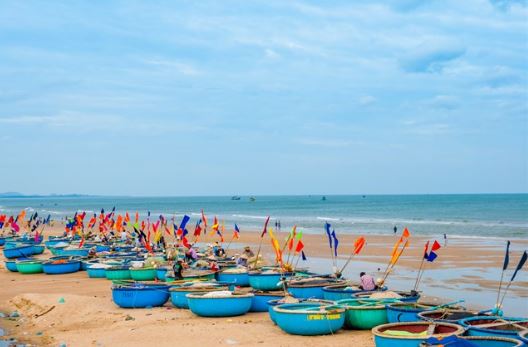 The sea water here is very blue and clean, so you can also play with your friends and relatives on the beach to feel the coolness of the seawater on each muscle, perhaps nothing interesting. taste more than that.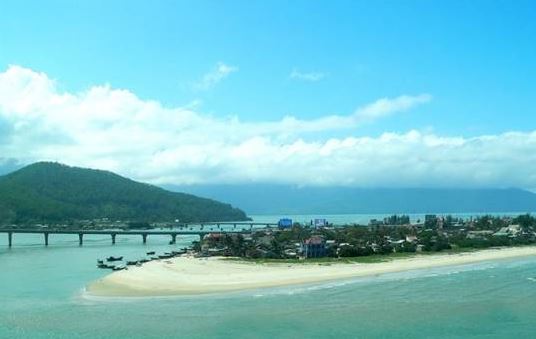 Phuoc Hai fishing village
In addition to experiences with the sea, when coming to Phuoc Hai, you can also admire the peaceful and quiet working life of fishermen in Phuoc Hai. Formerly living mainly by fishing, Phuoc Hai is also known as the oldest fishing village in Ba Ria-Vung Tau province.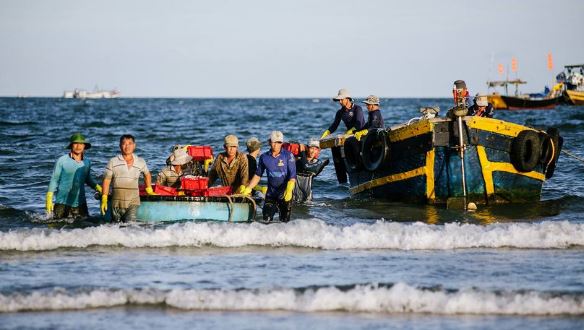 Every day, fishermen Phuoc Hai often go to sea to fish from basket boats and usually only for 2 to 3 hours, near the coast. Therefore, visitors can easily catch Phuoc Hai fishermen swimming in baskets to catch seafood in the midst of sunrise on the sea of ​​Phuoc Hai.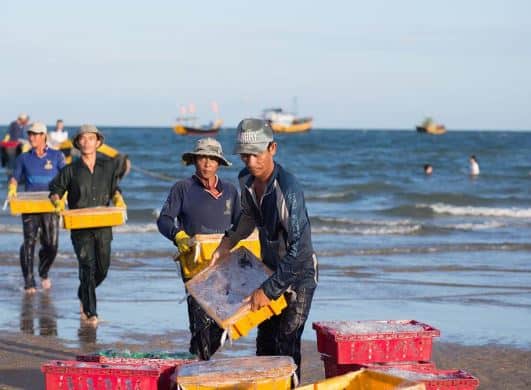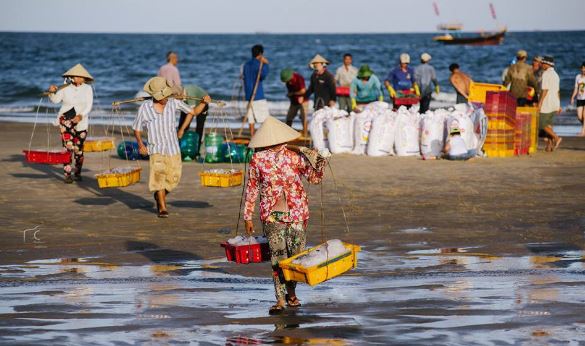 After taking a cool bath in the clear blue sea water, you can immediately buy specialties from the sea such as crab, crab, shrimp, squid, octopus … from fishermen and processed right on the beach.
It will be a great feeling when you immediately enjoy all kinds of fresh seafood in the salty space of the sea, rocks and rows of poplar trees whispering in your ears.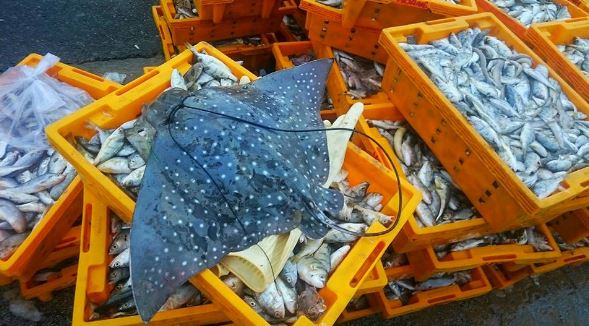 Road to Phuoc Hai
To get here, from Ho Chi Minh City, you drive along Highway 51C (the road to Vung Tau), to the intersection of Ba Ria town, follow Truong Chinh street, to road 44 to Long Hai. Continuing on the 44 coastal road about 7.5 km, you will reach Phuoc Hai market (from Mo Co – Long Hai), continue to the sea.