The statue was made use of leftover wood pieces in the romantic space of Dalat rose garden, attracting many visitors to check-in and take pictures.
Recently, in Da Lat (Lam Dong), a "giant" wooden statue appeared, attracting a lot of visitors to check-in and take pictures. The 5m high statue, named "little goblin", is made from wood chips, used waste wood.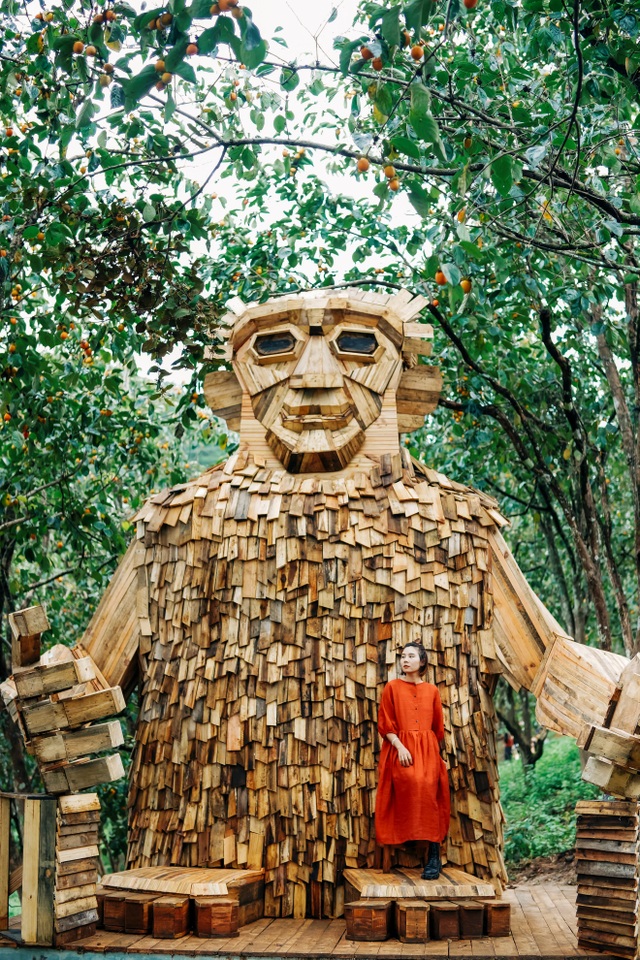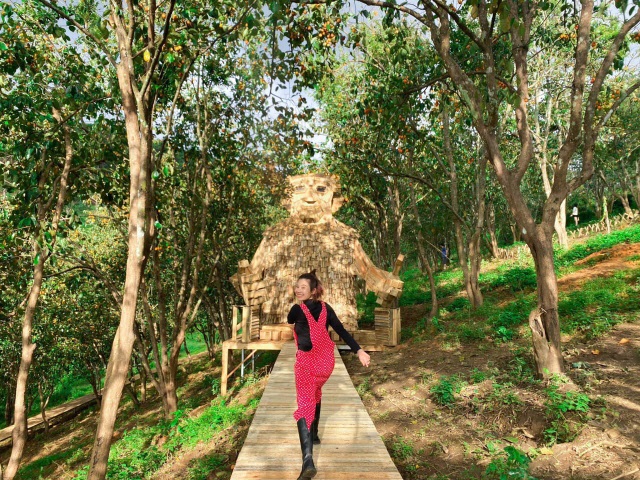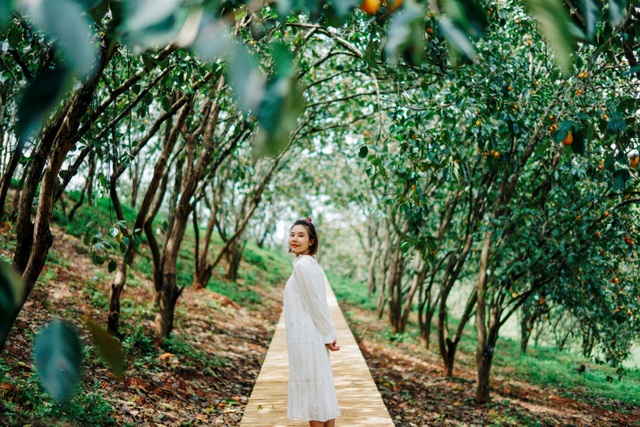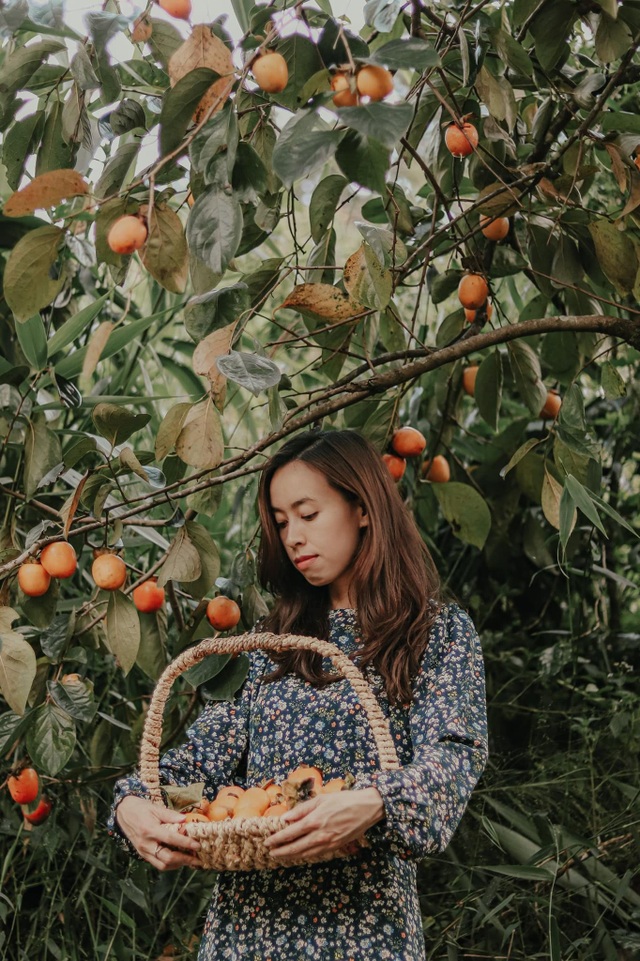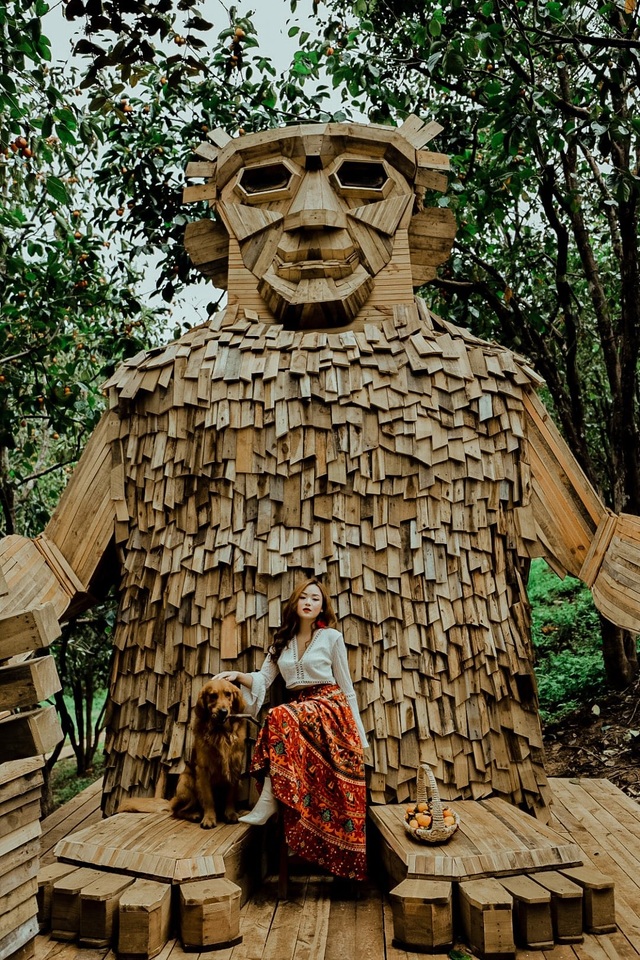 Sharing with Reporter Dan Tri, Huong Thi, a representative of the implementation group, said: "It only takes a few minutes to cut down a tree, but it takes a tree tens or hundreds of years to grow. contribute to keeping land to keep forests ".
"Depending on the part of the model, we choose the wood to match, the beautiful wood to join the front part, and the worse wood pieces are used for the inside of the statue".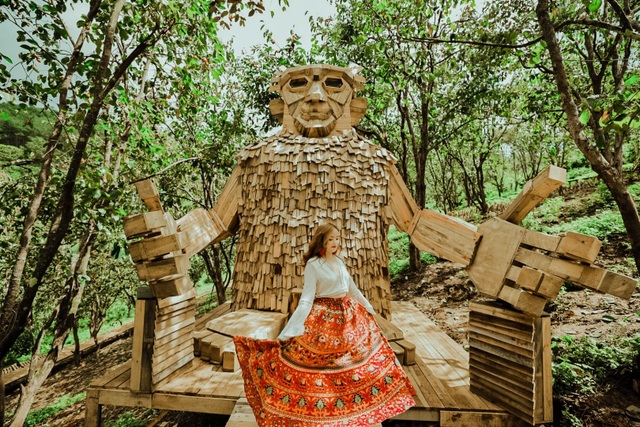 Ha Hien/Dân trí
Photo: Tom's Rose Garden