Turning the age of 52, when her children have grown up, Ms. Bich Van began to make the journey "traveling" all over the country. Currently, at the age of 57, she has explored nearly all 63 provinces alone.
Began a passion for "phasing" at the age of over 50
Passionate about traveling and discovering the beauty of all parts of the country since she was young, Ms. Nguyen Thi Bich Van (57 years old, from An Khe town, Gia Lai province) had to temporarily put her dream aside to build up. career as well as taking care of family.
Entering middle age, Ms. Van's burning passion "came to life" when her son made an important decision in the middle of the 10th grade year. "At that time, he told me that he wanted to study painting, pursue a career. architecture instead of focusing on general subjects. I am very supportive.
My friends also suggested that he should travel, explore outstanding architectural works across the country to expand his understanding as well as form a sharp artistic thinking to pursue the above discipline. After that, I went on my first motorbike trip with my son and started my journey to discover the country that I have cherished for a long time, "Ms. Van shared.
On the first trip, she and her son "traveled" from Gia Lai to Buon Me Thuot and then poured Phuong Hoang pass to Tuy Hoa. The mother and daughter continue to move to Cam Ranh (Khanh Hoa), explore Binh Hung Island, Binh Ba Island and Diep Son Island.
On the way back, mother and daughter visited Thap Cham, Stone Church in Nha Trang, to Thap Nhan, Vung Ro, Mui Dien lighthouse, Ong Tiger wooden bridge (Tuy Hoa), … and some places. difference.
After that journey of discovery, Ms. Van and her son both have more interesting experiences. The mother and daughter had a beautiful view, had a chance to talk to each other and understand each other better and since then, new trips began.
The most memorable travel time that Ms. Van mentioned was her "trip" to Cambodia. The mother and daughter brought the companion car from Vietnam to your country, entered the temple of Angkor Thom and had impressive check-in photos here.
Convinced her husband to "nod" to "go" in the Northwest 2 months
When her son went to university, having no time to spend time with his mother, Ms. Van decided to be "alone". From short trips with small roads, she boldly undertakes "longer" journeys, such as the trip to the Northwest, which she cherished for 3 years.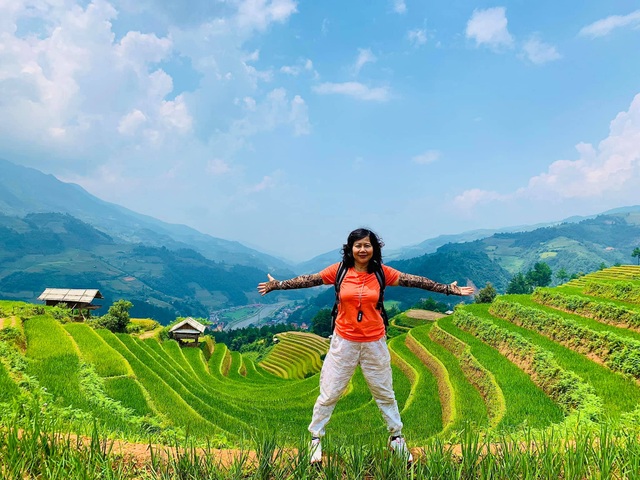 Contrary to her excitement, her family – especially her husband, disagreed because it was too risky. She persisted in persuading her husband to receive a "nod".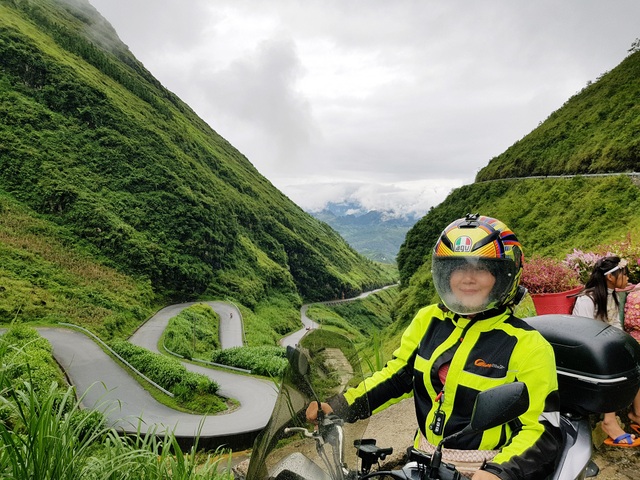 Before the trip, she prepared carefully from personal belongings, car fixes to items to "rescue" herself along the way to prevent the incident. She also planned in detail each financial account to spend. The husband encourages him and his younger brother, son and daughter take care of each medicine, cosmetics, checking cell phone, camera, even paper notes.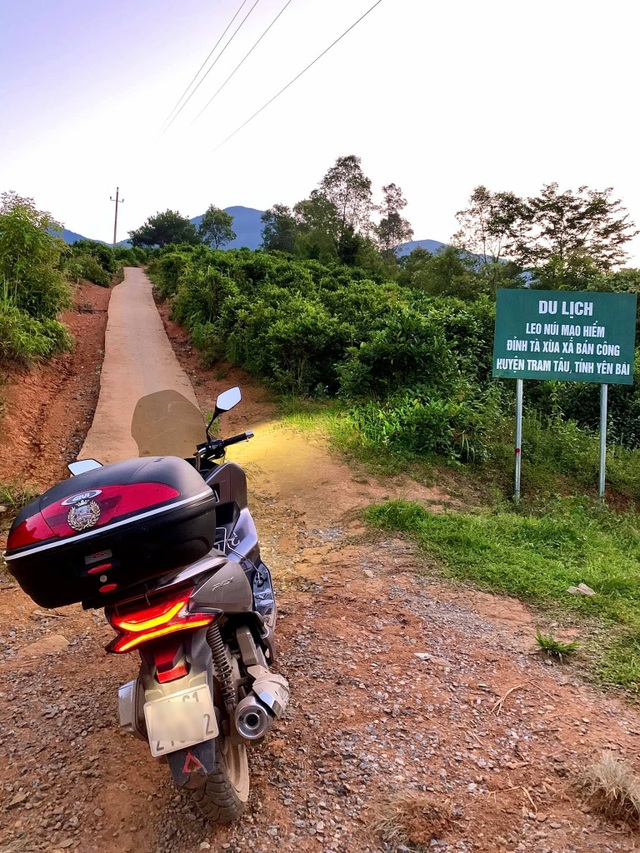 On August 22, 2020, she started a solo journey from her hometown Gia Lai to the Northwest by motorbike and conquered the four great passes. On the evening of August 27, 2020, she was present in Yen Bai province, performing a climbing bow of Ta Xua with the support of a guide.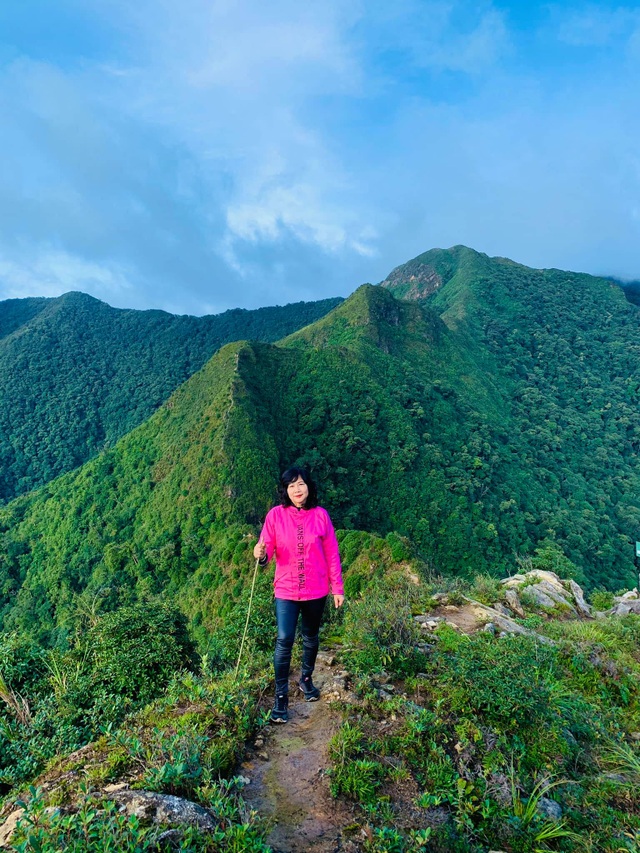 "The first trip in Ta Xua for 3 days 2 nights was the first time I climbed a mountain. The next day I climbed to the dinosaur's spine, I was about to give up because I felt too tired than I expected. But then I told myself that over many difficulties to get here, I had to persevere so I continued the journey.
Around 5:00 pm, it was getting dark, and my guide and her sister moved to an abandoned shack and lit a large fire to warm up the leftovers that the crew passed. That day, we slept outside, without blankets and curtains under the cold of the highlands.
That night, when it rained heavily, we had to go to an abandoned tent and sleep again. 6am, waiting for the sky to stop, I continued to move. After 9 hours, I reached Tram Tau, completed the road spectacularly beyond my imagination, "Ms. Van recalled.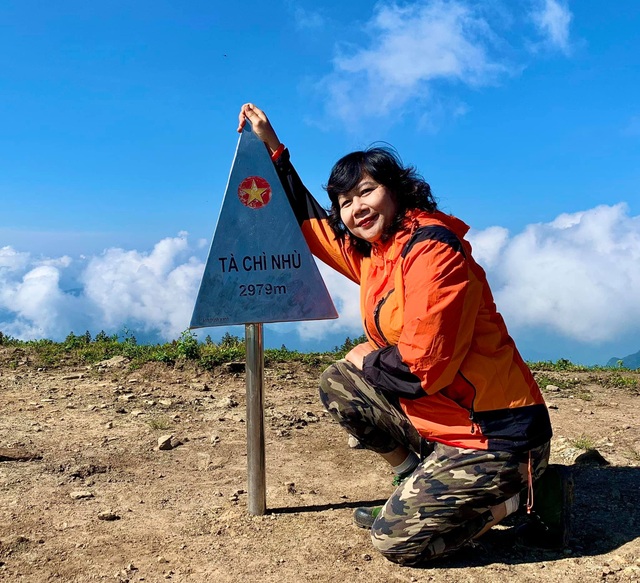 After 26km from Ta Xua palace, Ms. Van continued to climb other palaces in Yen Bai such as Ta Chinh Nhut 18km, Lung Cung 16km, … and admired many wonderful natural landscapes here such as watching ripe rice in Tu Le, to Co Tien cave or Khau Pha pass, Mam Xoi hill, Yen Ngua hill, …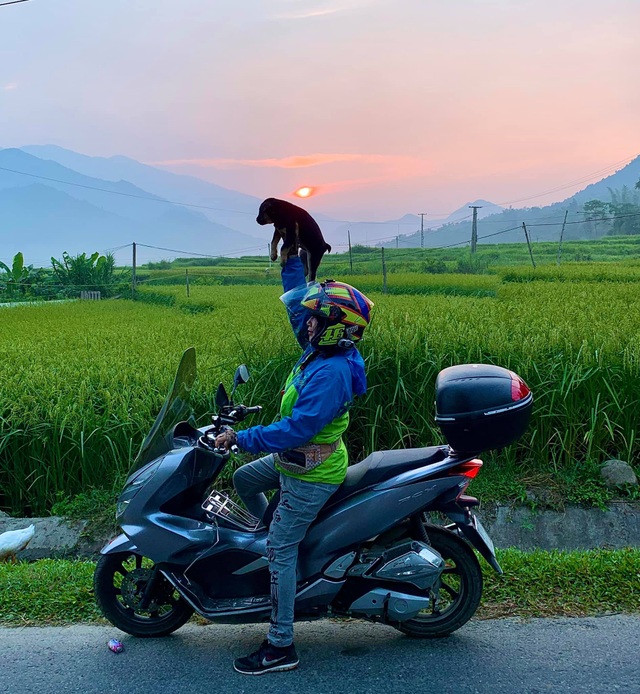 Also during her trip to Ta Xua, she had one more friend, especially a 2.5-kg-heavy Mong dog bought from the local people. The dog accompanied her throughout the journey to conquer the Northwest. At the end of 2 months of traveling, she returned home and was surprised and happy when the dog had grown up and weighed 7.5kg.
5 years to conquer most of 63 provinces
Setting foot in most of the provinces and cities across the country, Ms. Van regretted not being able to discover Dien Bien. Recalling the trips across the country, Ms. Van said, she herself encountered many difficulties and obstacles on the road.
At the beginning, she used the car to go everyday. Once going to Ly Son Island, the road was steep, there were many turns, the brakes were not good, and met other convoys of vehicles in the opposite direction to go "recklessly", she panicked. After that, feeling unsure, she changed cars.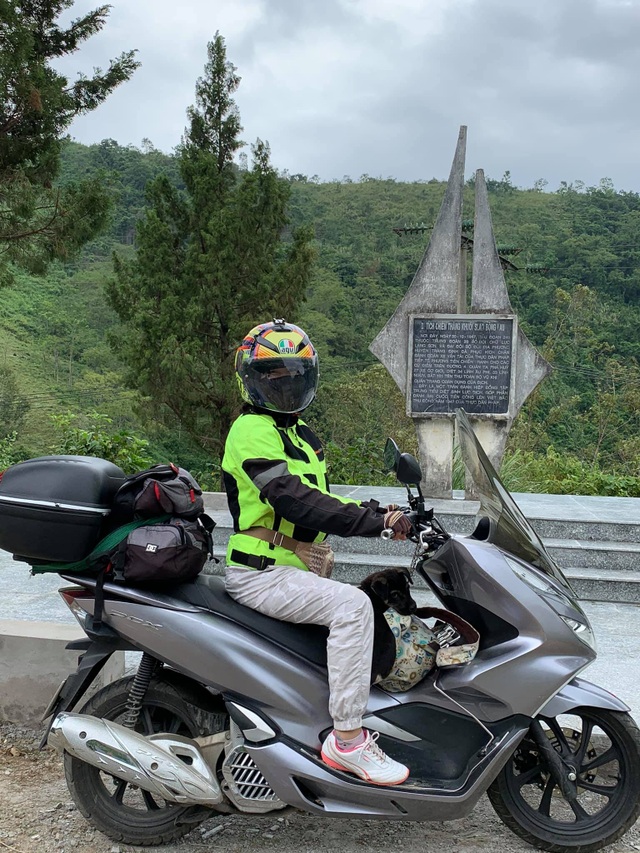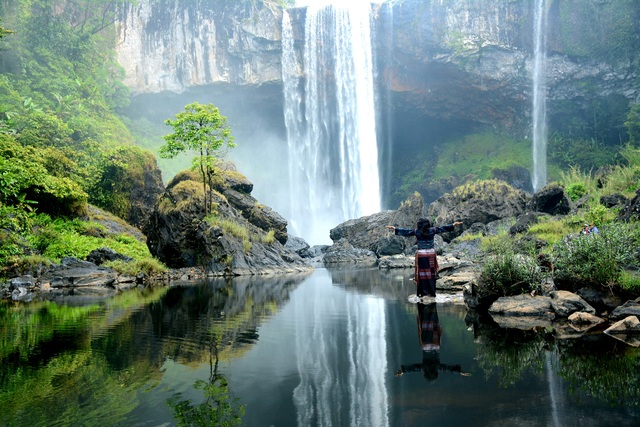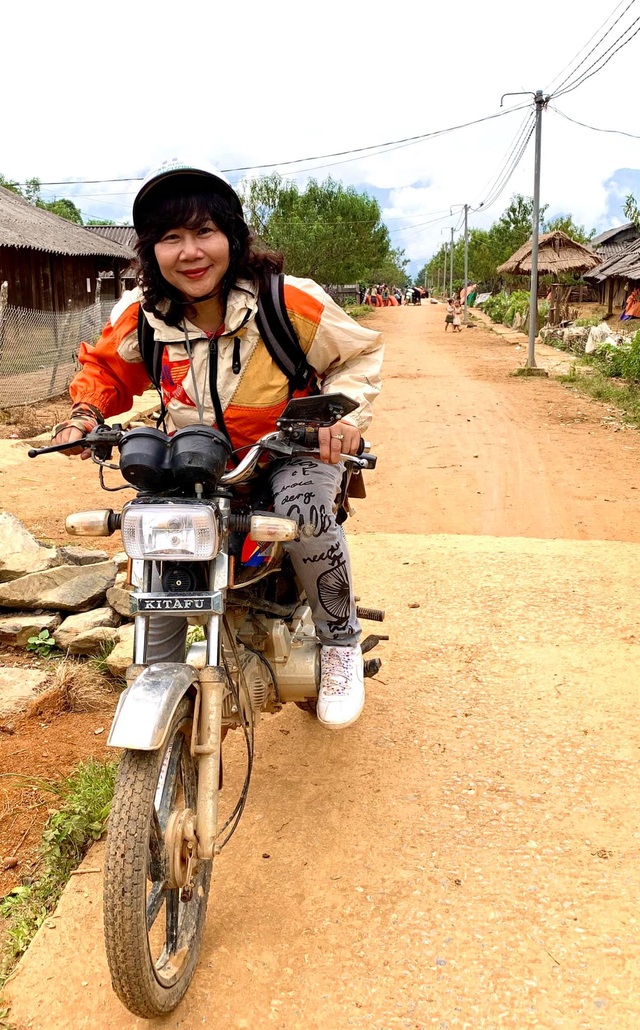 At the age of nearly 60, Ms. Van still works hard to exercise – the secret to her journey to conquer all parts of the country. Every day, she climbed the stairs several times to water the flower garden on the third floor. Free time, she cycled. Every 2 weeks or 1 month, she goes hiking with friends to improve fitness.
Dân trí