Recently, in Hanoi appeared a cactus garden like in Da Lat. This place quickly attracts many young people to check-in "virtual life".
Previously, when referring to cactus garden, young people in Hanoi often think of cactus greenhouse belonging to Ba Vi National Park, a unique place but located quite far from the city center. But now, a new cactus garden has "sprung" up at the foot of Nhat Tan bridge so that the young people of the capital can enjoy taking pictures without going far.
The garden is located at the foot of Nhat Tan Bridge (Ngoc Chi village, Vinh Ngoc commune, Dong Anh district, Hanoi), is a new "virtual living" address that is being hunted by young people, promising to bring great pictures. pretty.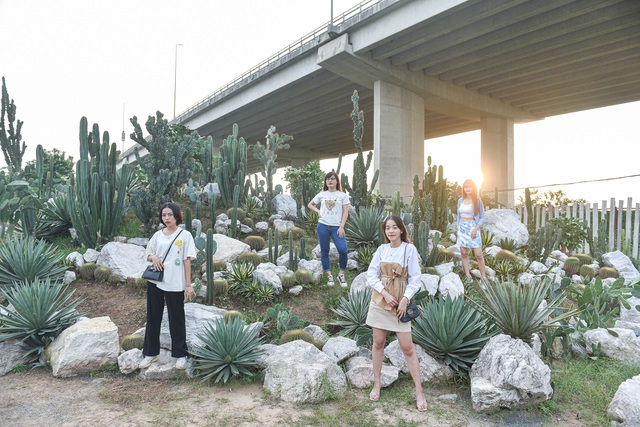 The garden has a space dedicated to hundreds of large and small cactus plants blooming together. In addition to the popular cacti species such as cylindrical cactus, round shape, there are also special varieties such as dragon cactus, rainbow cactus …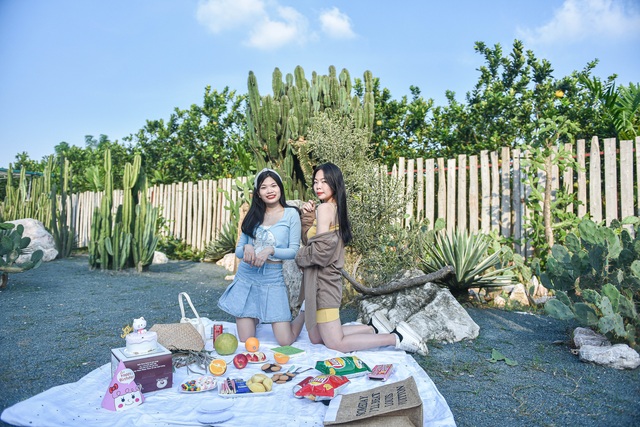 Mr. Trinh Quoc Cuong – the owner of the garden shared: the garden has been planting cacti for about two years. Cactus garden is 2,500 meters wide, designed by him and handcrafted with friends.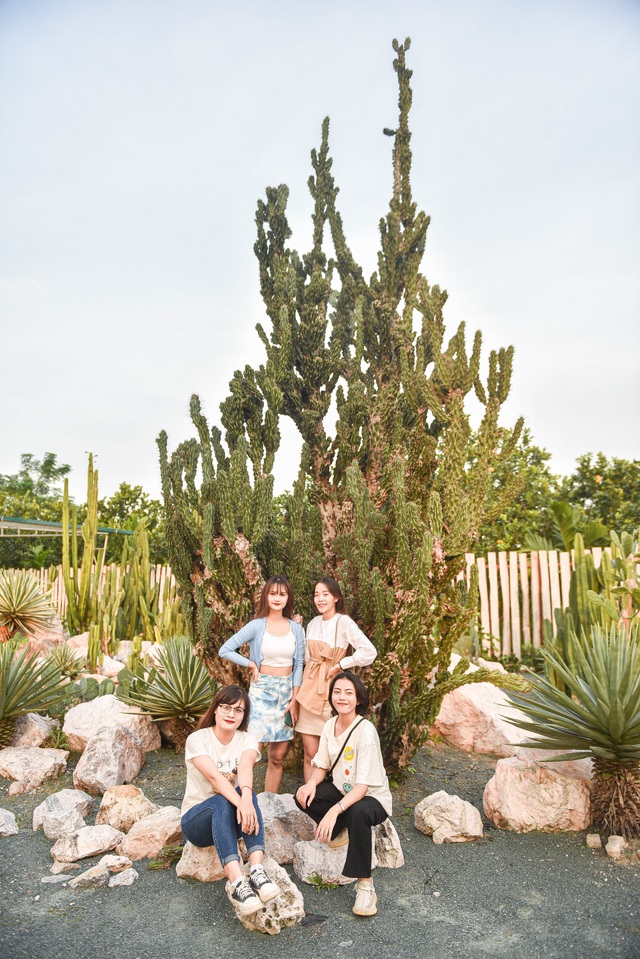 In the garden there are hundreds of different types of cacti, the tallest tree about 3 meters and is estimated to be 40 years old.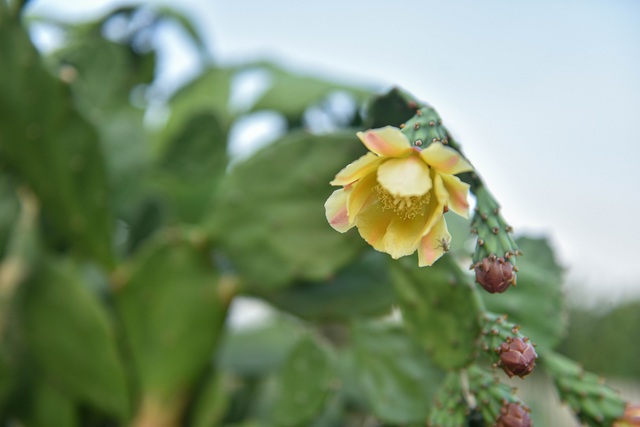 Cacti were imported from many provinces: Lao Cai, Phu Tho …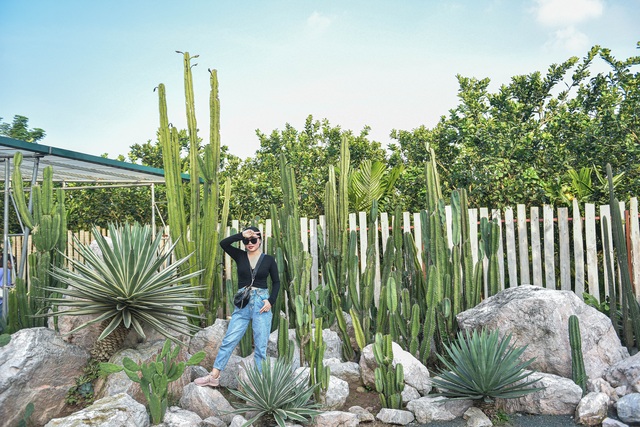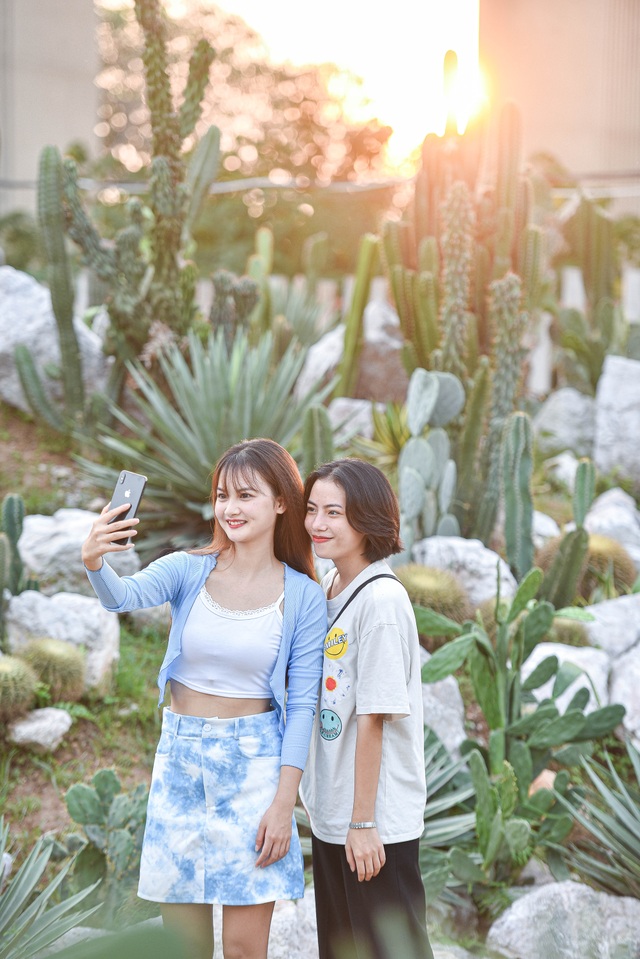 "Cacti is a plant that does not like water, so in addition to choosing the varieties suitable for the environment here, I also have to make extra roofs to limit rain and storms, especially in the early stages of plant development", he Cuong shared.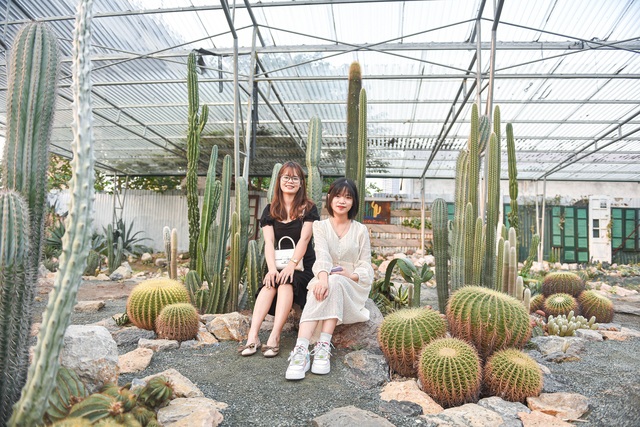 Besides cacti trees, this garden also interwoven many beautiful small stone lotus trees for visitors to admire and take photos.
Unlike other grass flowers, cacti have a strong, thorny beauty, exuding a tough aura before the harshness of land and weather. Cactus garden will be a beautiful backdrop for personality photos.
When you come here, you will feel lost in a miniature Dalat. Hundreds of large and small cacti are arranged neatly and reasonably. Interwoven with large clusters of cacti are white rocks of various sizes, turning the space here into a small desert corner for visitors to enjoy taking photos.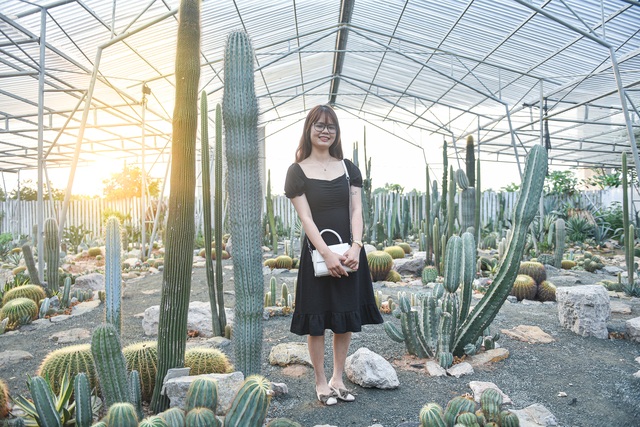 Currently, the ticket price for this cactus garden is 80,000 VND / person, you can enjoy watching the trees, taking pictures without any time limit.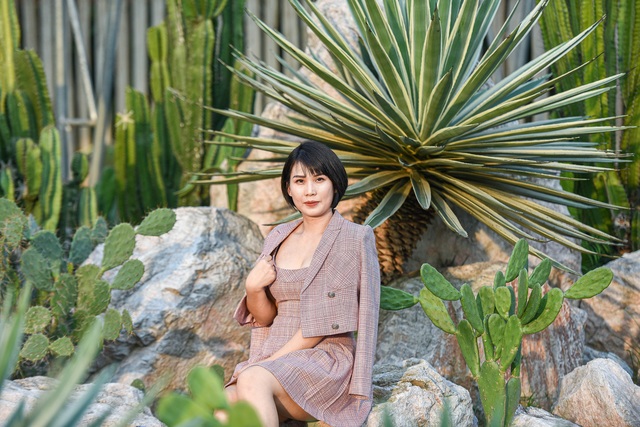 Each type of cactus has different shapes and sizes, creating different scenes, allowing visitors to freely choose the frame.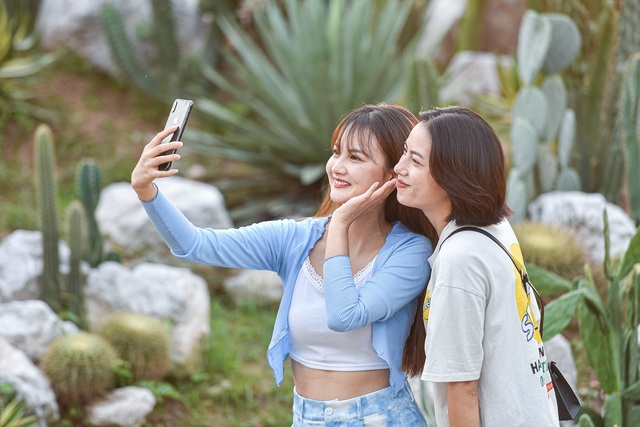 According to Mr. Cuong's garden master, you should visit the cactus garden in the morning, around 9-10 am or 15-16 o'clock in the afternoon, because at this time, the sun slopes down and turns yellow, but the temperature is not. too hot. If you are a persistent person, please wait a minute of sunset for more impressive photos.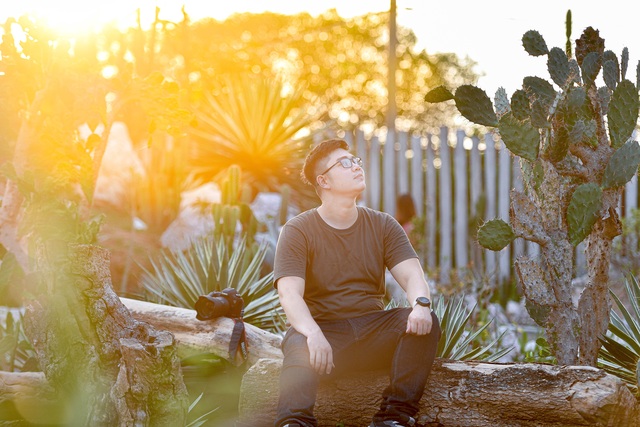 This is a relatively new place so finding your way is a bit difficult. To go to this cactus garden, you search google map "Nhat Tan Hotel". When you reach the hotel, you can ask the residents or call the gardener for specific directions. 
Dân trí