Without flashy signs or lavish seats, the boat drifting shop on De To Hoang Street (Hanoi) is just a simple float cake, having been on the street for more than 20 years.
The float cake shop does not have a signboard, selling nearly 1,000 pieces of cake for 3 hours
Drift boat "expensive" especially when the weather changes from autumn to winter, whether it is sold on the street corner or on the menu of a culinary restaurant, it still retains its shape to ingredients.
The driftwood balls flooded with ginger-flavored sugar water are perfect for cold days. Lightly roll the piece of cake, take a spoonful of the ginger-scented sugar water, it's winter.
In Hanoi, there are countless restaurant drifting cakes, from Hang Giay, Hang Can, Hang Dieu, Bach Mai … with affordable prices, from 15,000 VND to 20,000 VND / 1 bowl of floating cakes including 3 cakes.
But to find the rustic, traditional flavor of this gift, it is impossible to ignore the boat drifting shop on De To Hoang Street. Because perhaps, only when sitting at roadside stalls or going deep into the alleys, eating and feeling the cold of the weather can people fully enjoy the delicate, rustic taste of the dish. this.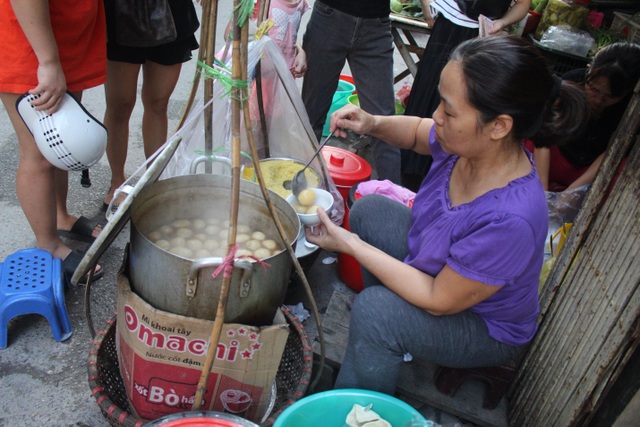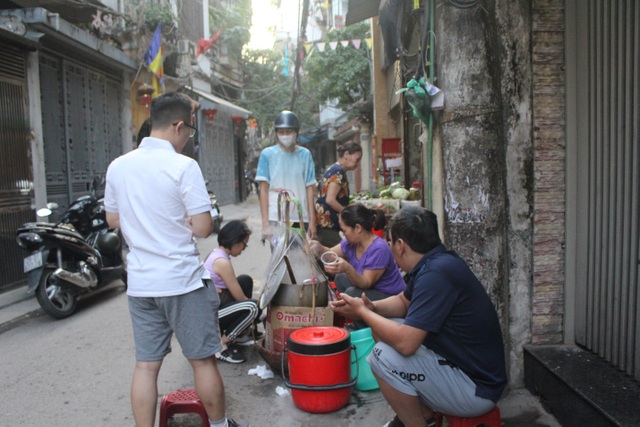 Ms. Van quickly answered: "The cake I made, why do not know, on each cake there are" symbols "that only I understand.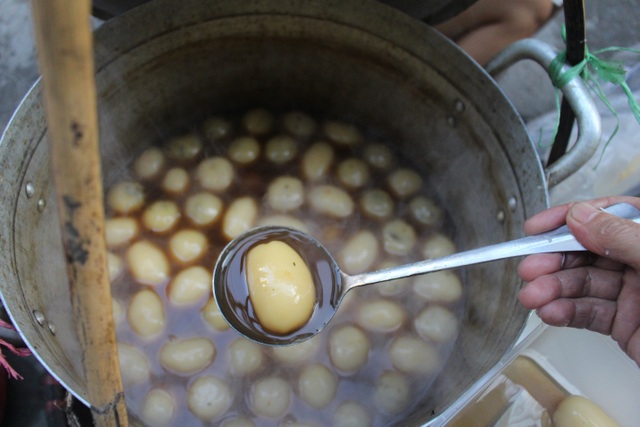 The shop only sells from 3am – 6pm. Every day, the owner also prepares 4-5 boxes of floating cakes (equivalent to about 1000 cakes), 1 barrel of areca tea, 1 barrel of black bean tea, 1 barrel of cassava tea. Every day they sell out.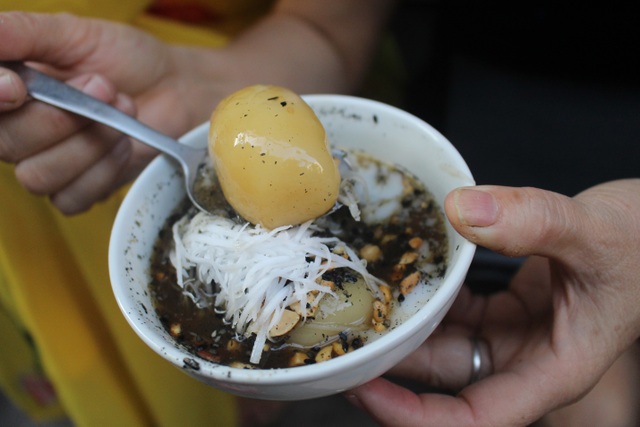 The ingredients for making floating cakes are also easy to find, close to: sticky rice, green beans, black sesame, old ginger, sugar, pork, shiitake mushrooms, wood ear fungus.
In addition to the boat drifting cake, Ms. Van's goods also include cassava tea, black bean tea, and areca flower tea. Tapioca tea has pearls with coconut, black bean tea and areca tea cooked with thick consistency. Although these dishes do not sell "well" by drifting cakes, Ms. Van still cooks and sells for customers to have more choices.
The cake pot is placed on the stove of embers, simmering, smoky, attractive. The spicy and sweet scent of ginger juice makes expatriates miss their homeland whenever winter comes.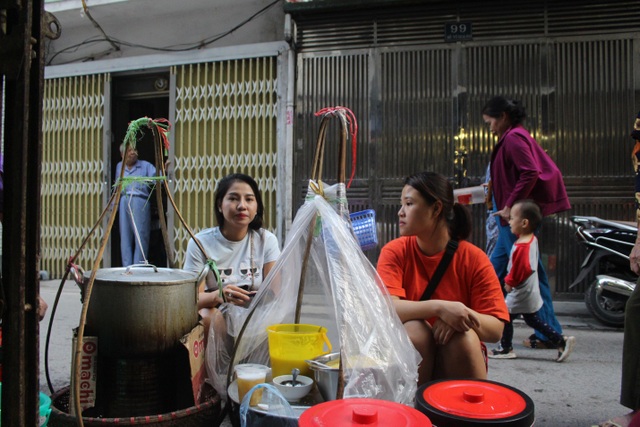 Besides boat drifting ship, in Hanoi also sells vegetarian floating cakes all year round, especially on the occasion of the Han Thuc New Year (the 3rd, 3rd lunar month of each year). The white round cakes, wrapped with sugar (molasses) are neatly arranged on the plate, with prices ranging from 10,000 to 15,000 VND / plate.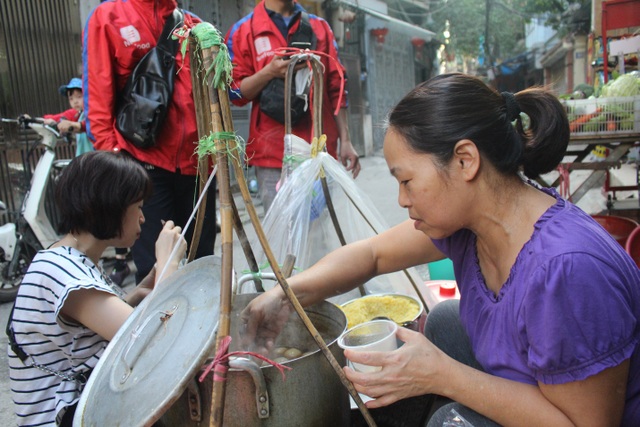 Dân trí