The cafe combines the foliage of 24 si trees to form a tree house with airy space that attracts visitors.
The cafe is made up of 24 si treesThe coffee shop located on National Highway 1A, Thu Thua district, Long An attracts pedestrians and visitors thanks to its design from 24 unique si trees. From the outside, the shop has a cool green color. 
The whole restaurant has no walls, the roof instead of using corrugated iron, the owner has used the leaves of the si-tree to trim them to create a green space. Inside the shop is about 250 square meters wide, with 24 si trees planted in rows. "In the past, I saw many growers, so I also bought seedlings to plant. 24 trees have been planted since 2002, a few years later, they started to produce many leaves to create shade", Ms. Nguyen Thi Ngoc An (53 years old, owner) said. At the time of planting, Ms. An and her husband carefully took care of the tree to develop evenly. When the tree grows, it is pruned every year to shape. The inside of the restaurant does not use a fan, but the wind is still splendid and cool. The owner arranges plastic tables and chairs, hammocks for pedestrians to rest. "I have been a regular customer of the restaurant for more than 15 years, every time from Ho Chi Minh City to Ben Tre, I will stop to rest for half an hour. Although close to the road, there are many vehicles, but entering the restaurant is cool, resting. a little bit healthy ", Ms. Le Thi Ngoc Chau (from Ben Tre) shared.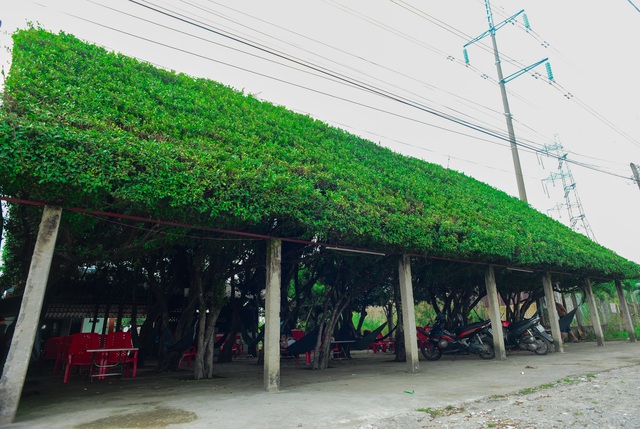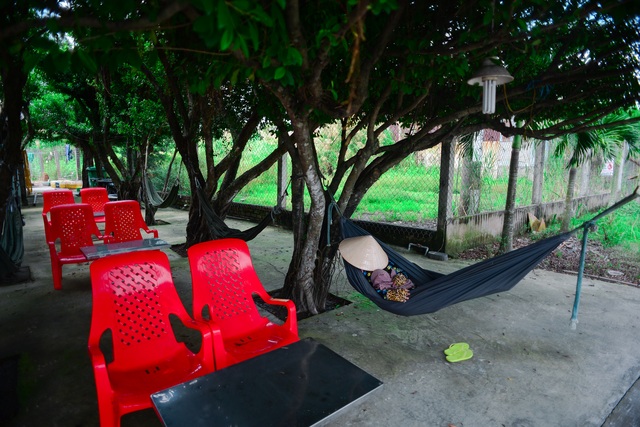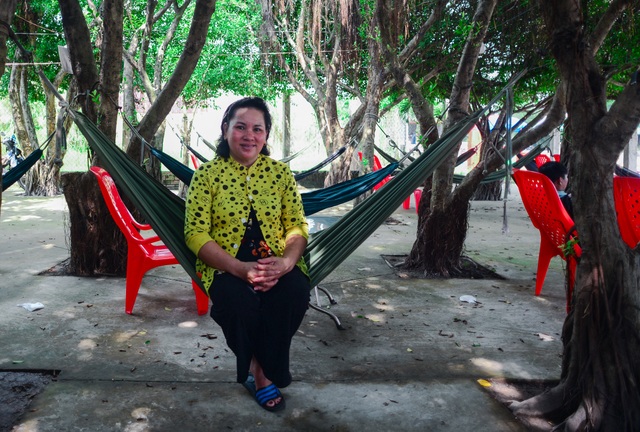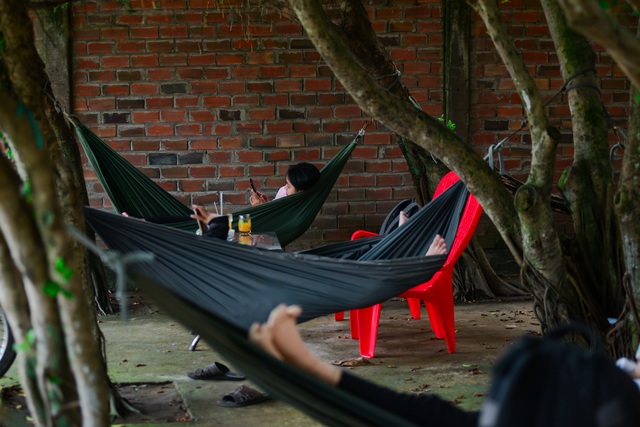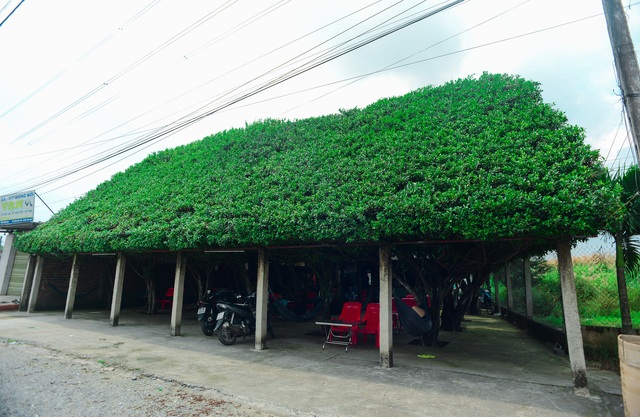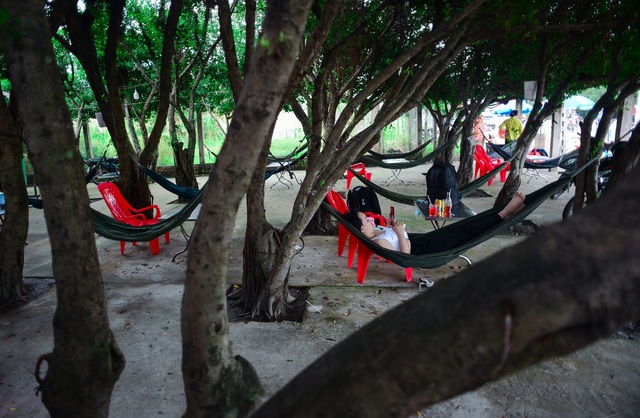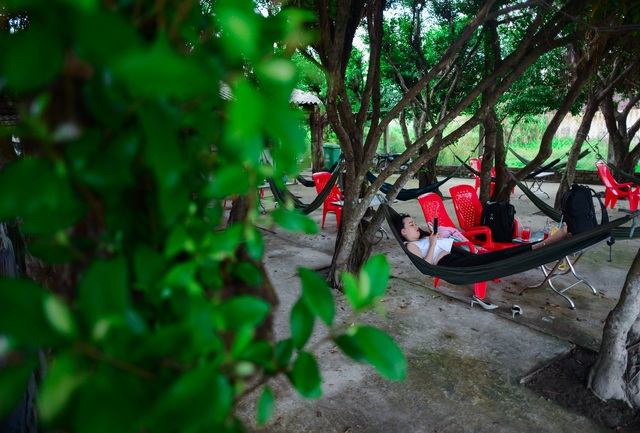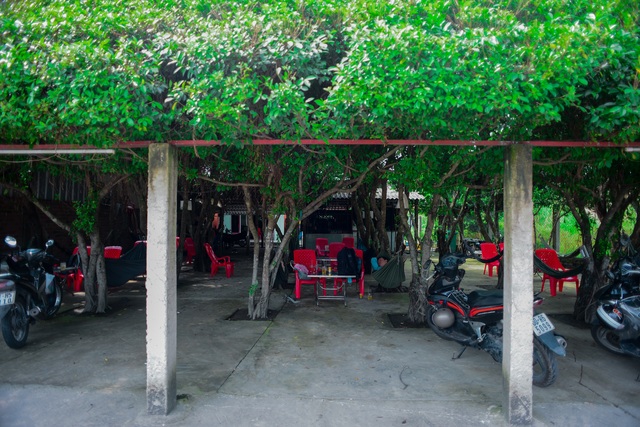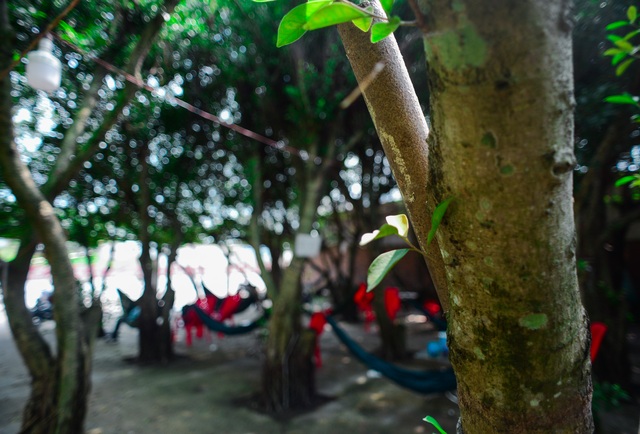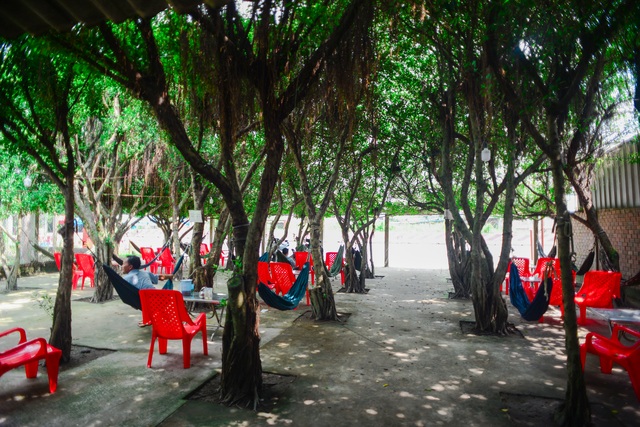 Dân trí