Christmas is an annual holiday that many people expect. On this occasion, the entertainment venues in Hanoi will be brightly decorated with Christmas trees, reindeer and sparkling lights. Now let's join us to check out 12 most attractive Christmas places in Hanoi to go with your friends and lovers!
10 most interesting and attractive places to go to Noel in Hanoi
1. Hanoi Cathedral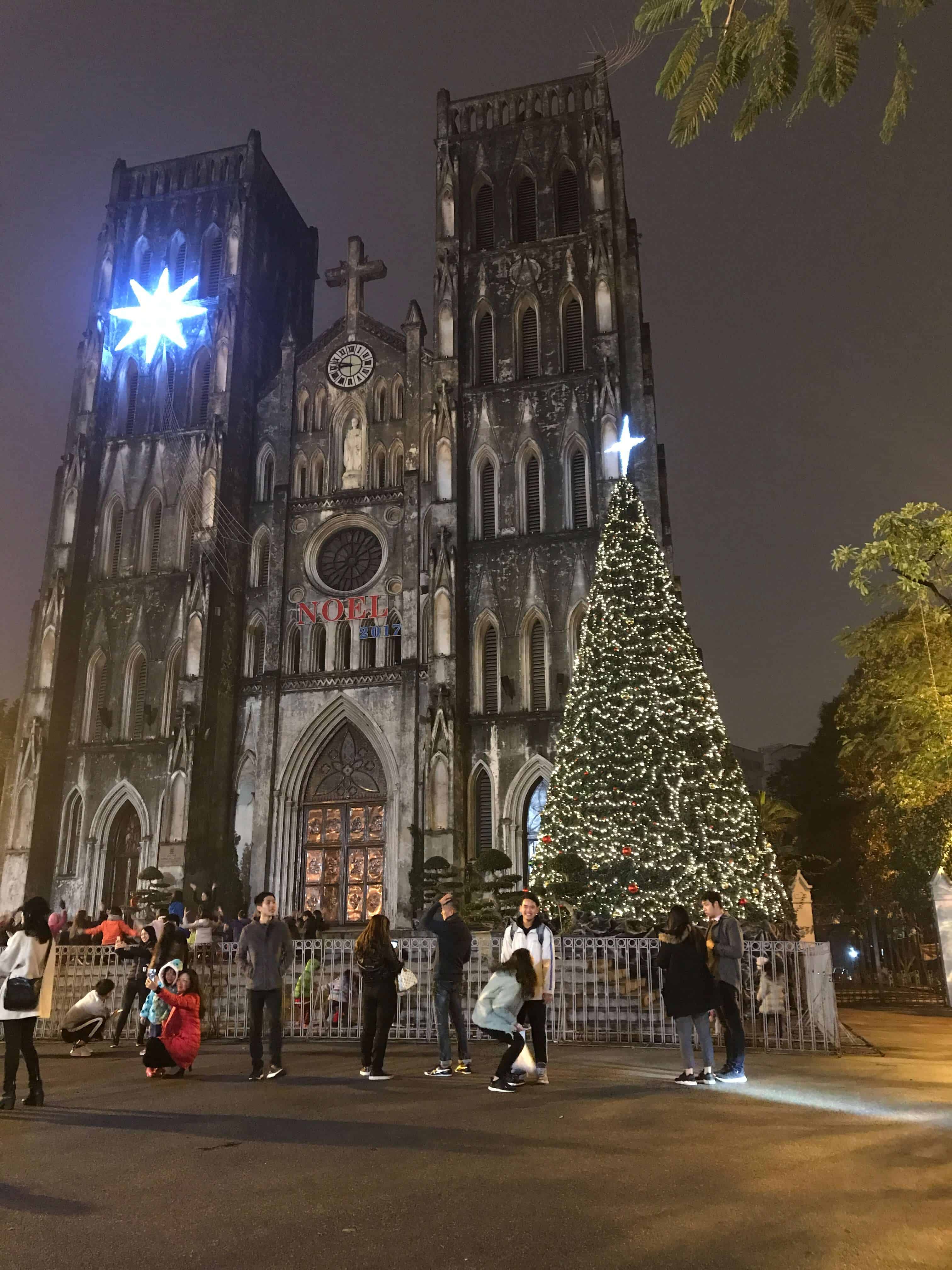 Referring to the place to go to Christmas in Hanoi , surely you cannot miss the Cathedral. Every Christmas, this place is decorated with splendor. Not only brilliant with large pine trees decorated with shimmering lights, after the Christmas night festival, visitors can also enjoy delicious food in nearby streets such as Au Trieu, Ly Quoc Su, Nha Chung …
2. Ham Long Church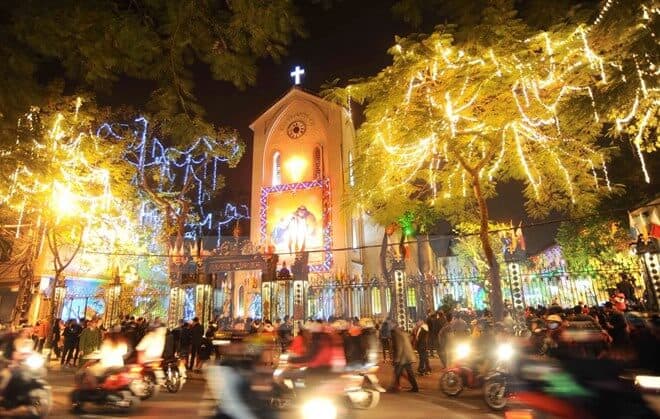 Considered the most beautiful church in Hanoi, Ham Long Church is also the place chosen by many young people to have fun on Christmas Eve. The church has a large space, with motifs decorated with Franciscan-style ropes with both ancient and modern features. Besides, Ham Long Church is also shimmering with pine trees, led lights, and Santa Claus makes anyone who comes here watch forever.
3. Hang Ma Street
Hang Ma Street is definitely an indispensable place to name in the list of ideal Christmas places in Hanoi. On this occasion, Hang Ma street is crowded with crowded people and a variety of items for sale such as pine trees, Santa Claus stuffed animals and many sparkling Christmas decorations. You can come here to hang out or take commemorative pictures.
4. Hoan Kiem Lake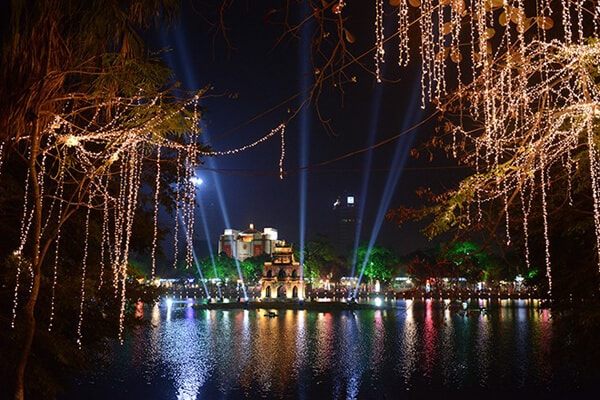 Sword Lake has long been a popular attraction for young people. On Christmas night this place becomes even more sparkling when everywhere is decorated by sparkling lights. You can pair with your lover walking on the pedestrian street , visit the night market together with many unique products. What about if you are still "alone"? Nothing, you can still choose a small corner in the "Old Quarter Cafe" on Hang Gai Street to see Sword Lake from above, sip a cup of hot egg coffee – a typical drink of Hanoi.
5. Metropole Hotel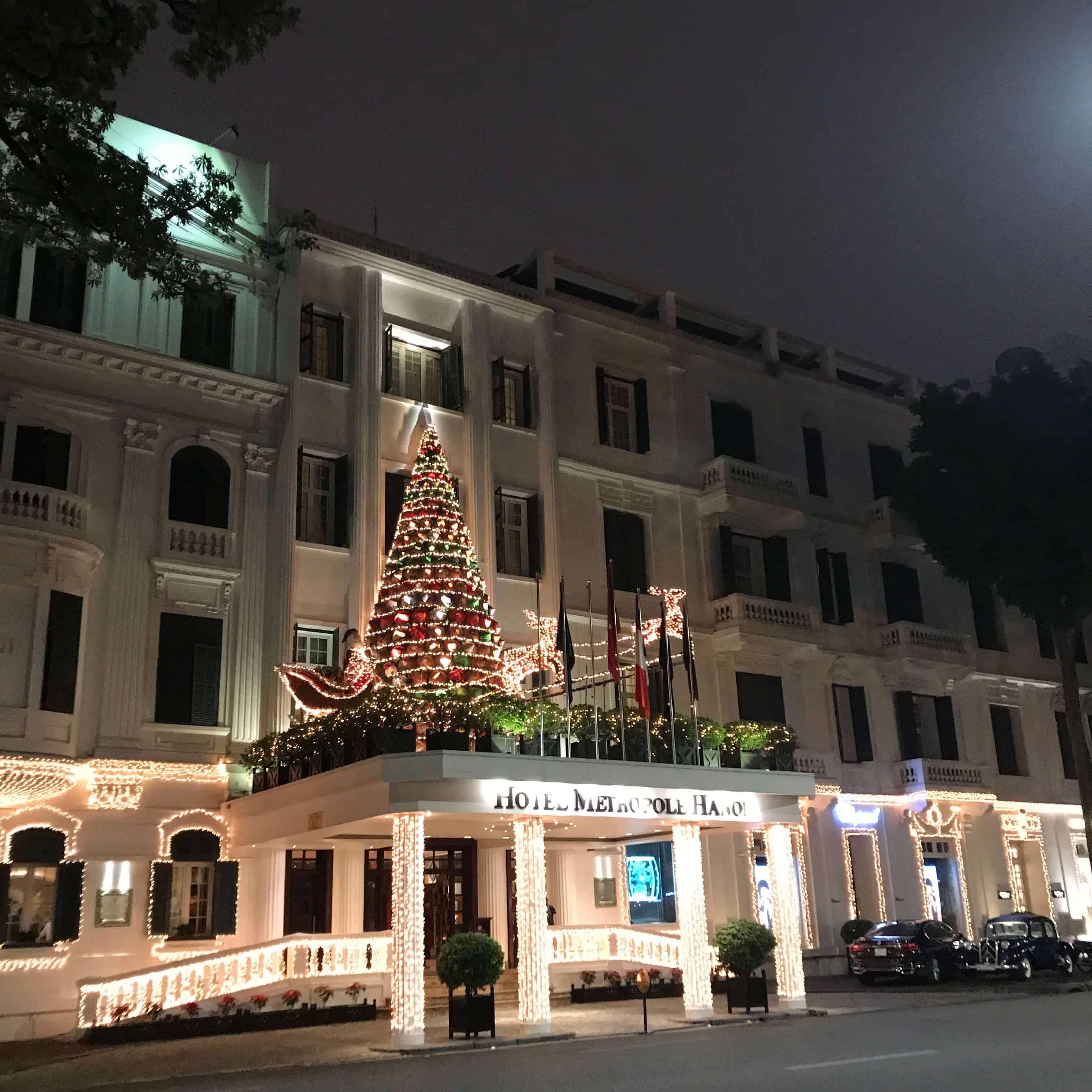 Metropole Hotel is considered one of the most beautiful hotels in Hanoi. During Christmas the hotel will be brilliantly decorated by fanciful shimmer. Visitors can take pictures and enjoy the loving, warm Noel atmosphere here.
6. Vincom Ba Trieu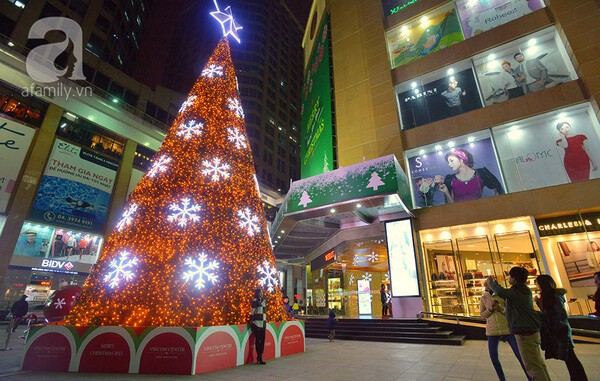 Located in the heart of the city with the big street of Ba Trieu, Vincom Shopping Center attracts thousands of visitors right away, especially children and young people. Here you will enjoy activities such as the circus performance of Santa Claus and the snow princess, admire the "snow road" set up by dim blue light or reindeer wagons …
7. Royal City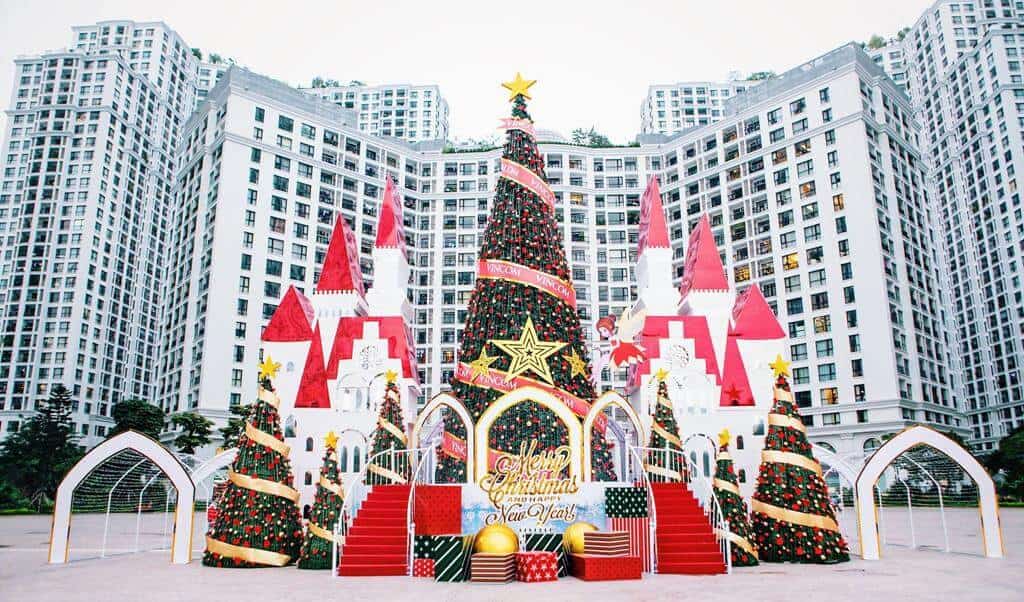 Considered as the ideal place to go Christmas in Hanoi, during the Christmas season, Royal City is extremely decorated with giant pine trees and fountains with large lighting systems. Here you will be delighted to take pictures as well as keep beautiful pictures. In addition, you can visit the booths of the commercial center, enjoy delicious food and buy funny items for your friends and loved ones.
8. Times City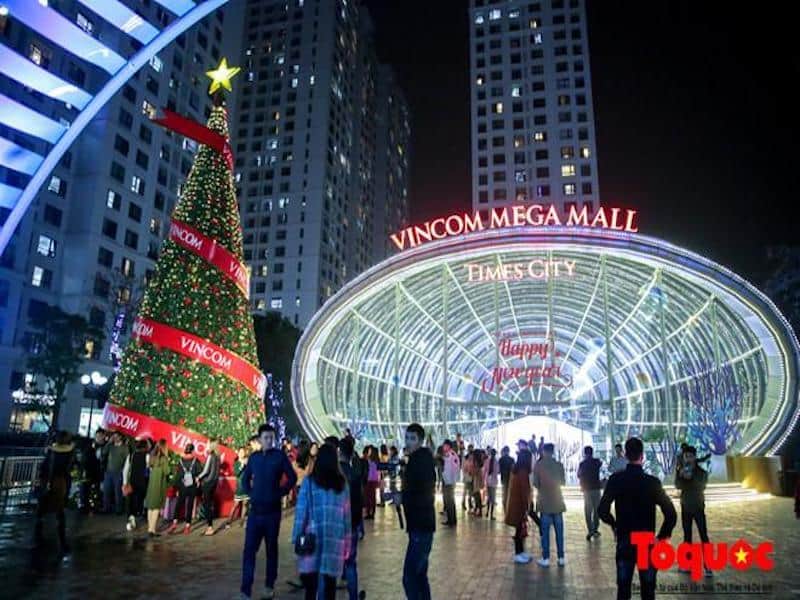 Times City is also an attractive Christmas outing place that you can choose from. The scene here is brilliantly decorated with a beautiful water music stage, elaborately decorated reindeer, pine trees and Santa Claus. The words Merry Chirstmas make people's hearts flutter, waiting for a peaceful and happy Christmas with friends and family.
9. Aeon Mall Long Bien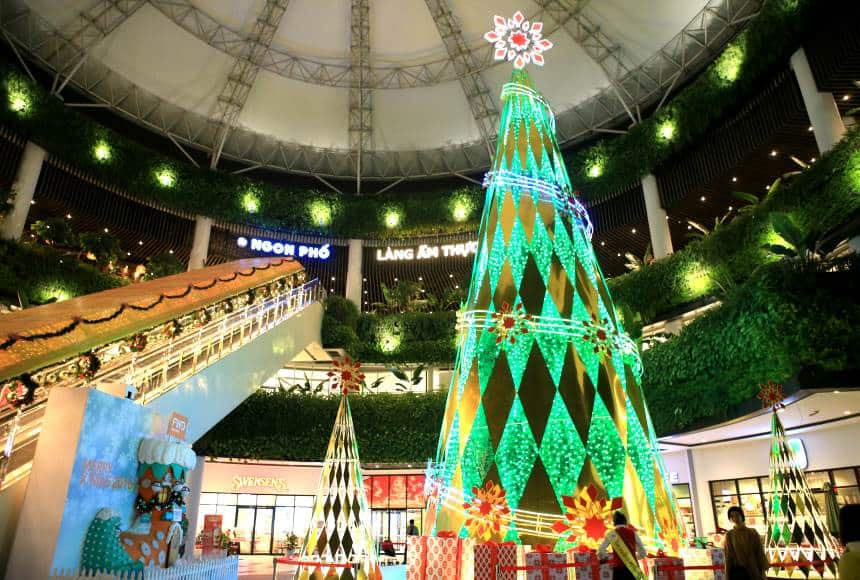 As a large-scale commercial center, so Aeon Mall is also a place where many young people are waiting for Christmas. Although far from the center, but in return Aeon Mall has many interesting games and beautiful space. Like many other malls, Christmas activities at Aeon Mall are completely free, so anyone can participate.
10. West Lake Park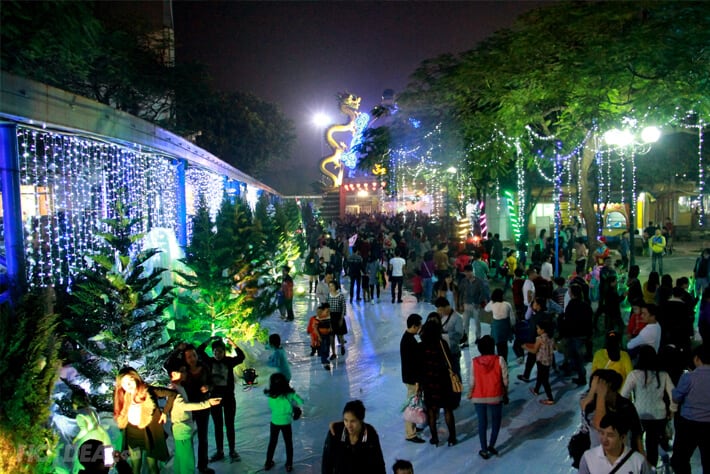 The usual West Lake Park that was already crowded and bustling is now even more crowded during Christmas. The surrounding space is beautifully decorated with images such as Santa Claus, reindeer car, pine tree, gift packages … making the park filled with Christmas atmosphere. Especially, this place is beautifully decorated throughout 2 parks (Water Park and New Sun Park) with many interesting entertainment activities.