Every two weeks, every Saturday night, Uncle Hua Huu Nghia's house in District 8, Ho Chi Minh City, is bustling with laughter. The later at night, the more volunteers from various places gather here to gather up the porridge bowls from the heart
Wanting to distribute the free porridge with such a large amount, the volunteers of Bat Porridge Tu Tam group gathered at Mr. Nghia's house from 8:00 pm and stayed up all night to prepare meticulously each stage.
Mr. Huong (volunteer – in Cu Chi, Ho Chi Minh City) stirred the porridge and was emotional: "Before taking care of my father, who was treating lung cancer at Pham Ngoc Thach Hospital, I was fortunate to receive meals from This kind of benevolence should really appreciate the value of a bowl of gratitude porridge in difficult times So I joined and decided to stick with the Bat Tu Tu Tu program for a long time. helping me make life more meaningful. "
From wanting to share difficulties with many people, Mr. Tran Huu Phuc (Nhon Trach, Dong Nai) came up with the idea of ​​implementing the program Bat Porridge Tu Tam and mobilized everyone to join together.
Up to now, the program has been going for 5 years, equivalent to 92 periods, with hundreds of thousands of charity porridge orders distributed. "It's very happy to be given a bowl of hot porridge and receive smiles back," said Mr. Phuc.
Nearly 1,400 charitable porridge orders came to people in difficult circumstances. Of which, 800 rates are for the patient's body at Pham Ngoc Thach Hospital (District 5, HCMC); 300 seats for the elderly Association of the elderly Ward 14, District 8, HCMC; 200 servings for workers around the cooking area and 80 servings for the elderly living in Ngoc Quang nunnery (Ward 15, District 8, HCMC).
Holding porridge in her hand, Ms. Pham Thi Hong (living in Tay Ninh province, raising her sick husband at Pham Ngoc Thach Hospital) said: "Because my husband is only vegetarian, I find charity porridge meals. Towel like me, this is a valuable gift, a valuable job that needs to be replicated.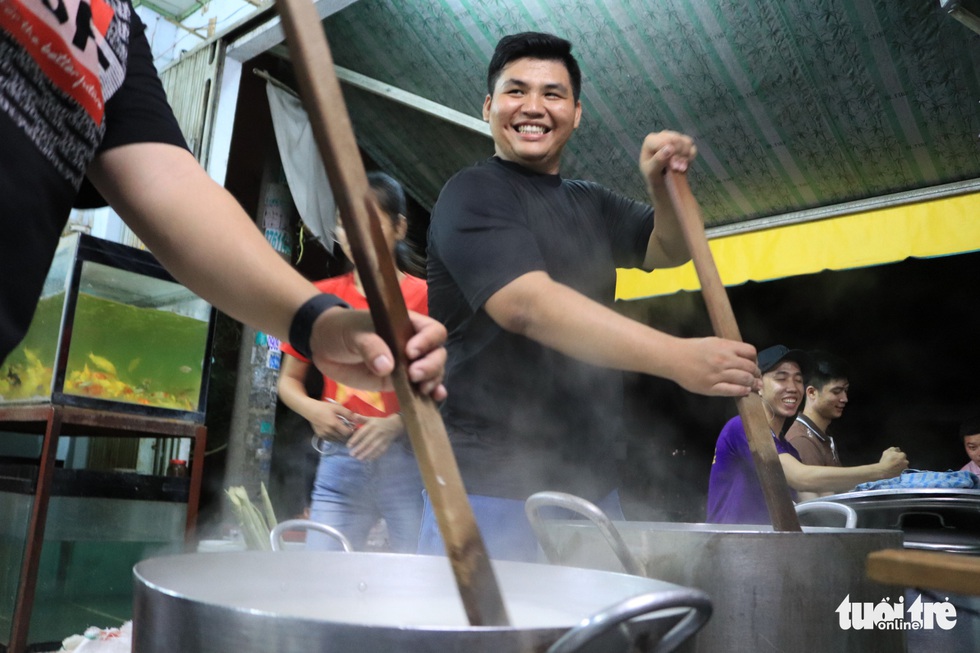 Mr. Thanh Bao (District 11, HCMC) is stirring porridge. 4 pots of porridge must be stirred well to make the rice bloom evenly and not be detached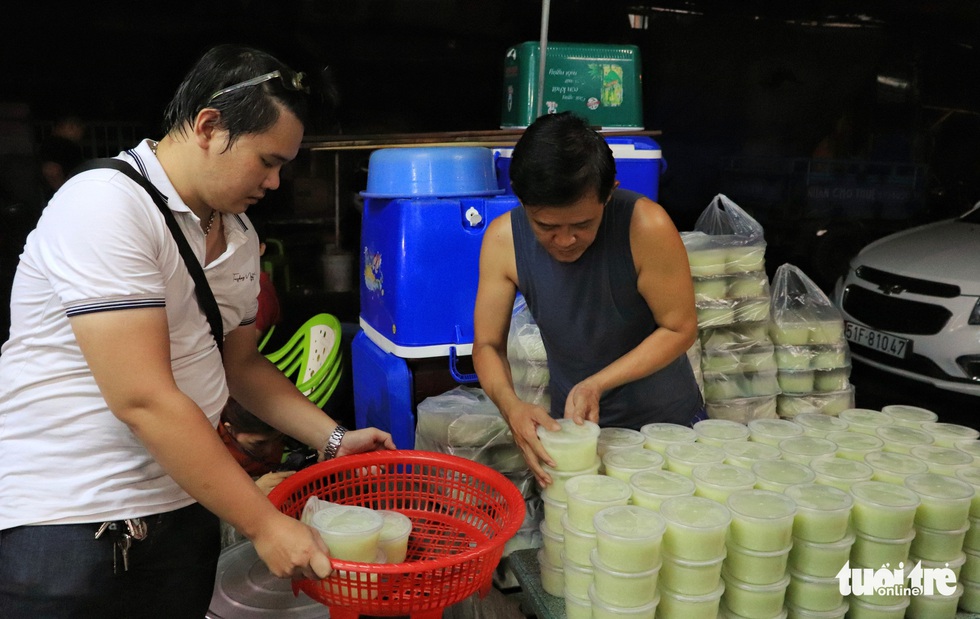 By 4 am, the porridge portions were neatly boxed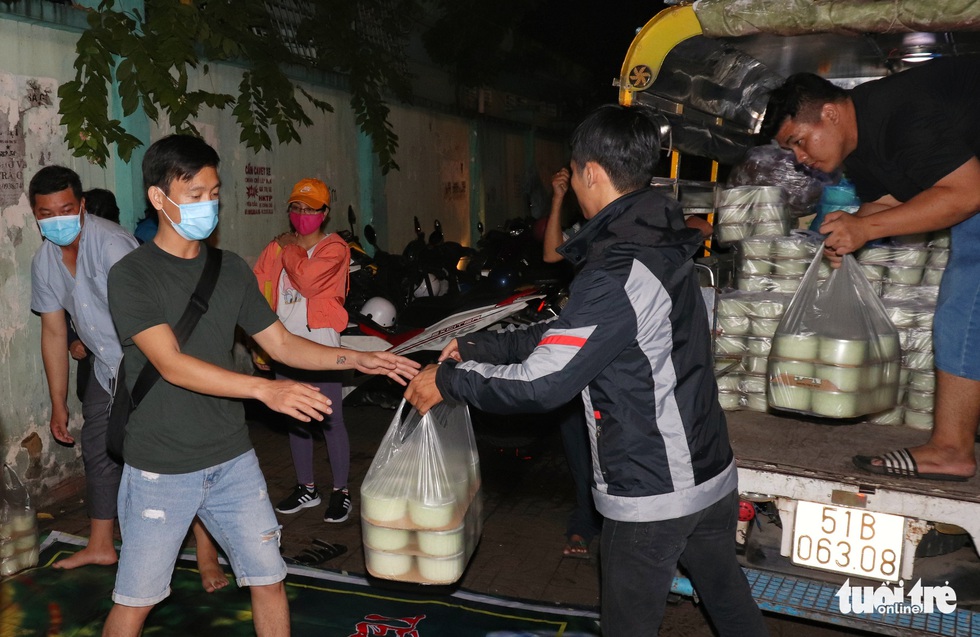 Promptly transfer the porridge portions to the distribution place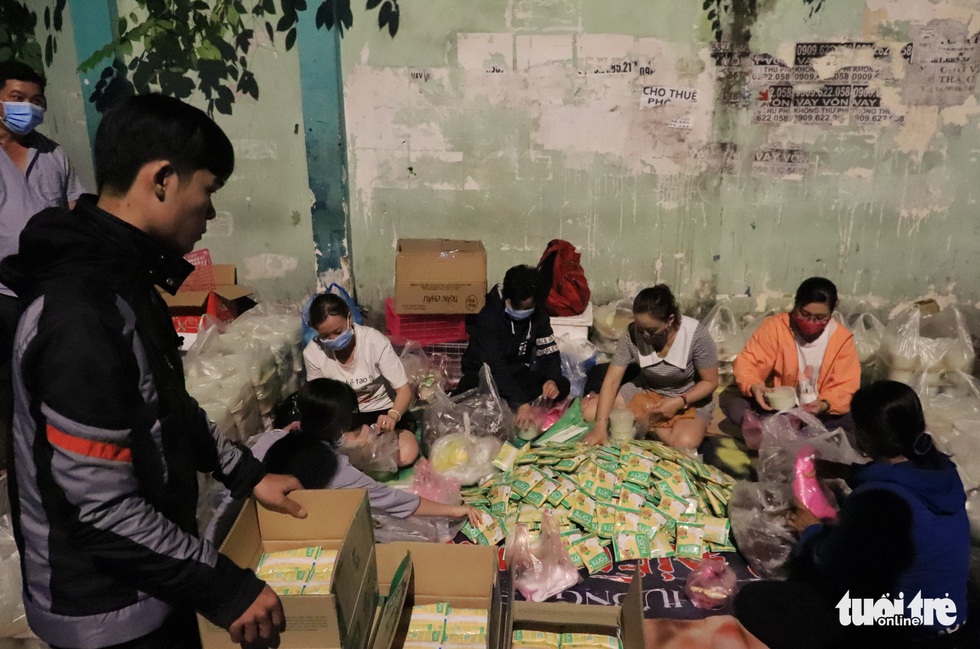 800 portions of porridge and more than 25 cartons of milk were divided into each foam bag in front of Pham Ngoc Thach Hospital (District 5, HCMC).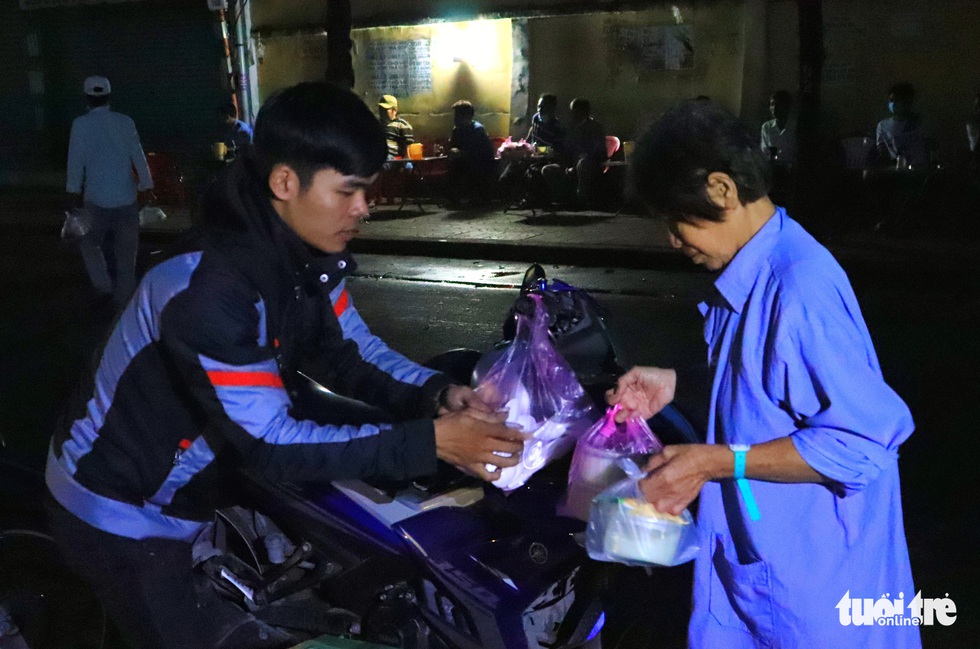 Mr. Tran Quang Chieu (Vinh Long) over 130km to distribute porridge from the heart at Pham Ngoc Thach Hospital (District 5, HCMC). He confided that he enjoyed this activity very much and will continue to accompany the program in the future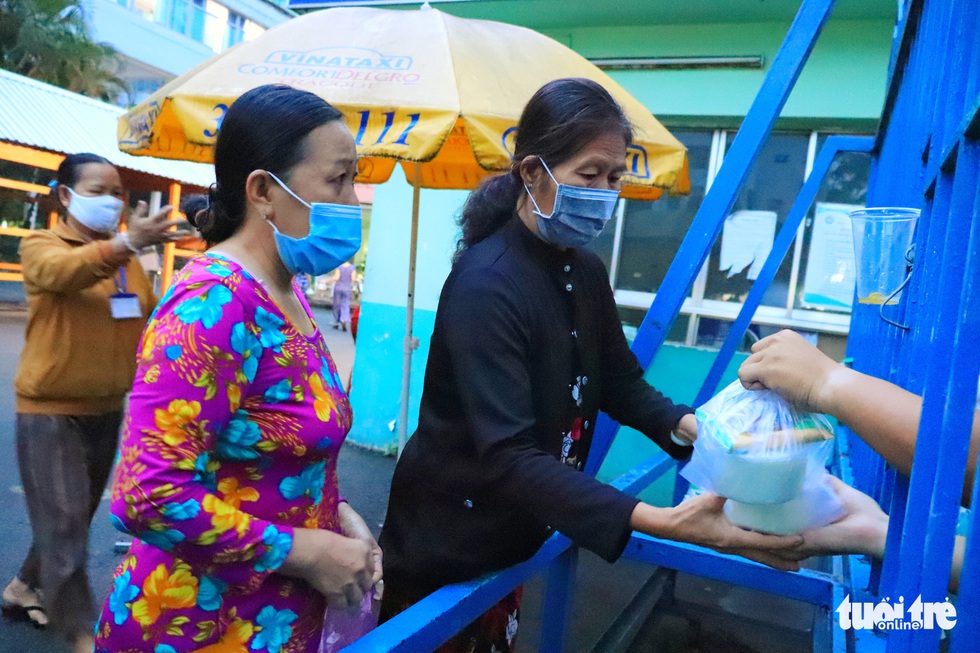 The patient's family must receive porridge through the hospital fence because of the effects of COVID-19 epidemic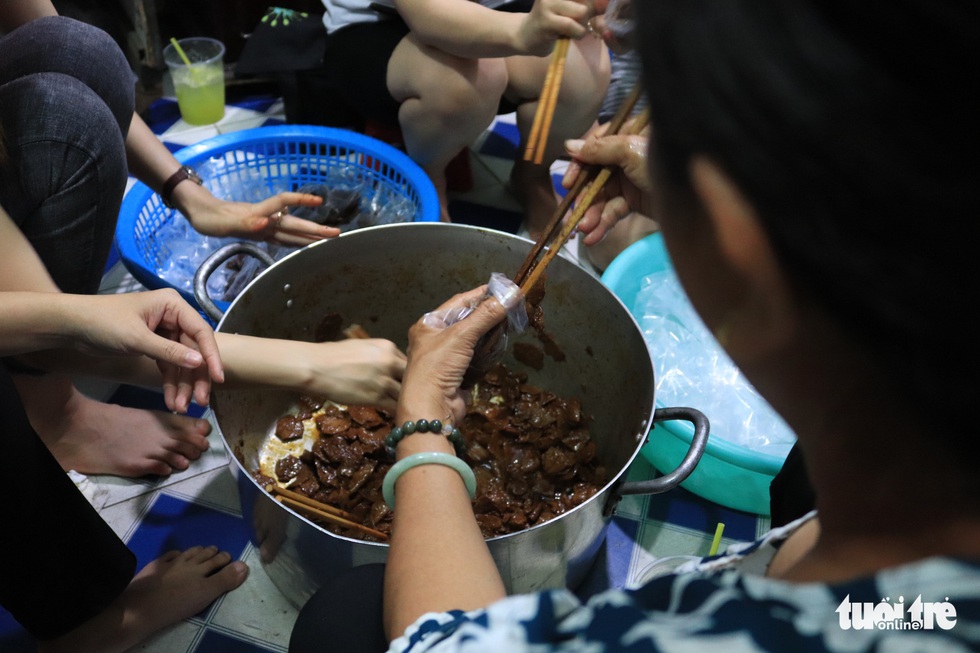 Each portion of porridge will be served with a vegetarian stewed meat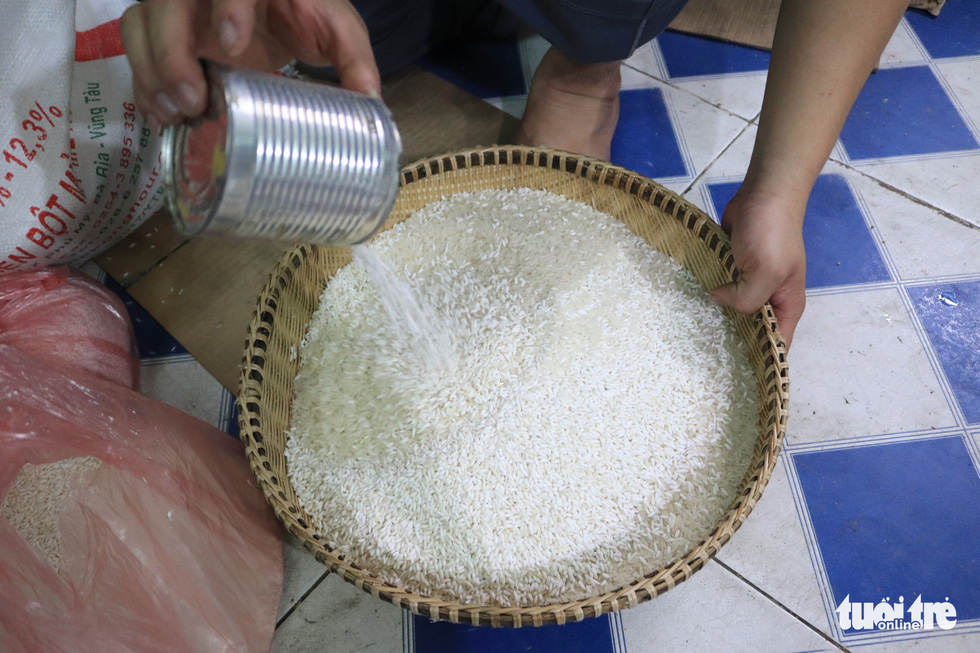 To ensure delicious and fragrant porridge, we need to measure 13 cans of rice and 2 cans of sticky rice for each pot of porridge
Tuoi Tre