Around 5:30 am, hundreds of tourists dressed in "sealed" in the middle of the cold weather in Dalat stood in long lines waiting to move to the wooden bridge area to "hunt for clouds".
Located about 25km south of Da Lat city center, the wooden bridge for rattan hunting is an attractive check-in point that many tourists visit when coming to Da Lat. According to some experienced young people, the most appropriate "cloud hunting" time here is from 5:30 – 6:30 am.
Recently, many visitors have come to the wooden bridge early in the morning to experience the feeling of "hunting clouds" as beautiful as the scene.
Photographer Quang Da Lat recently shared photos of hundreds of people standing all over the road, long queues early dreaming of a wooden bridge to hunt for clouds, overwhelmed many people.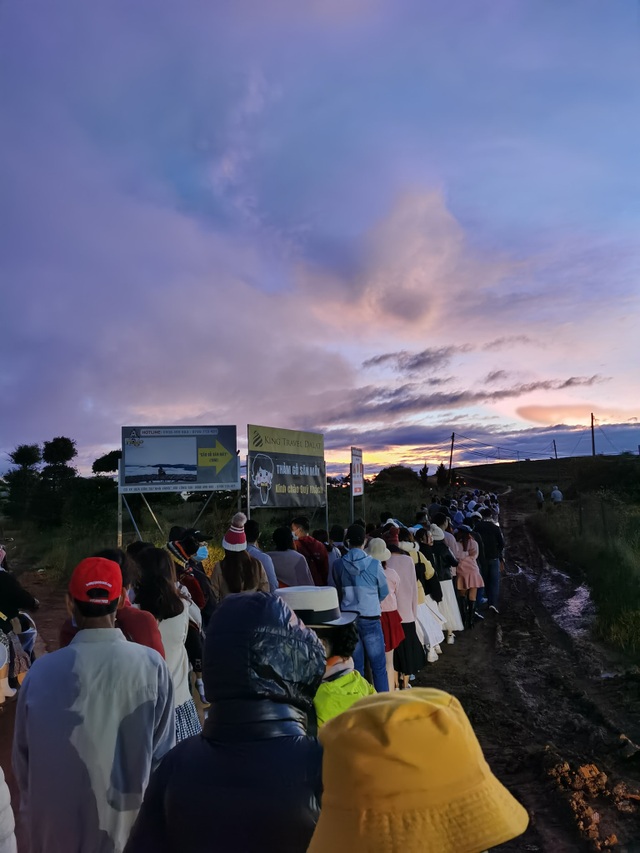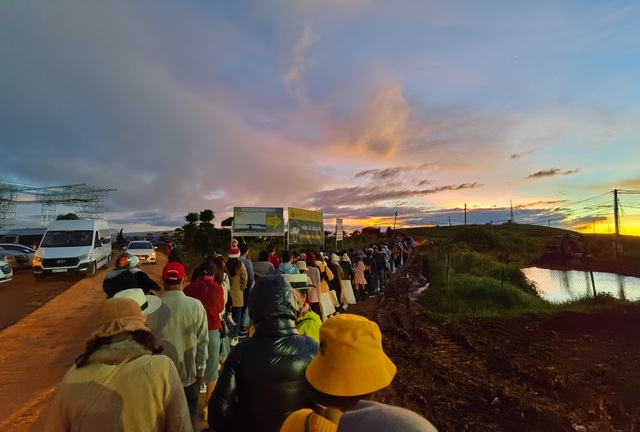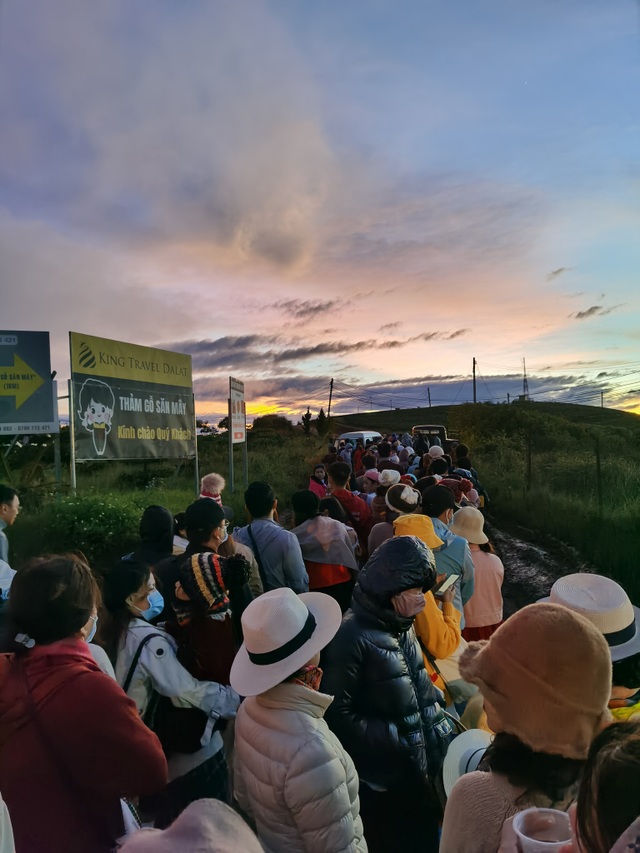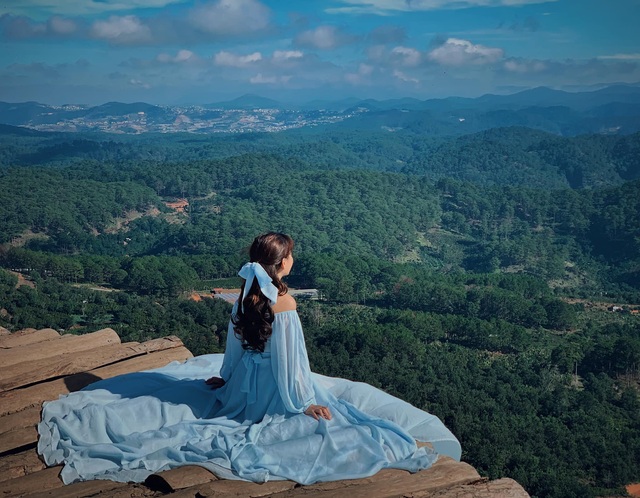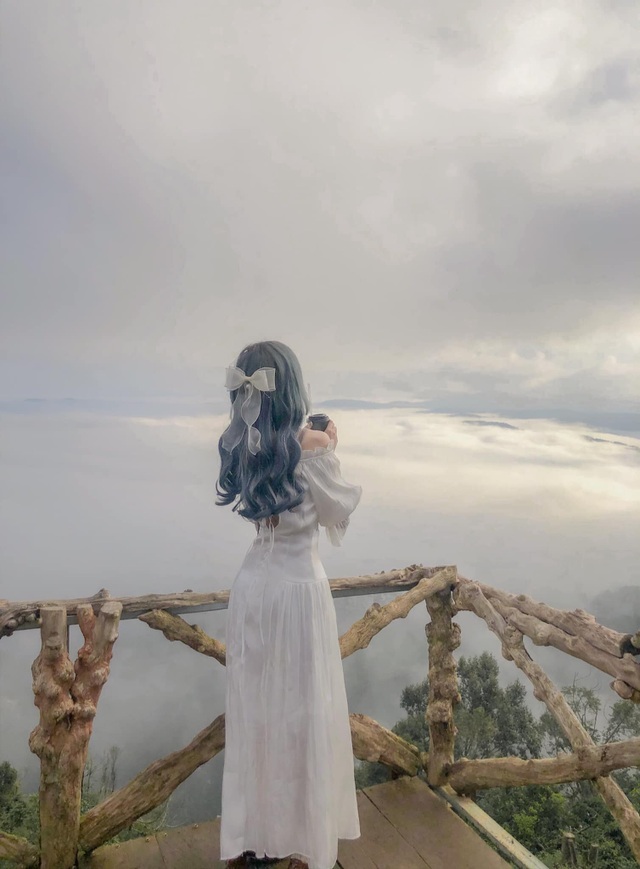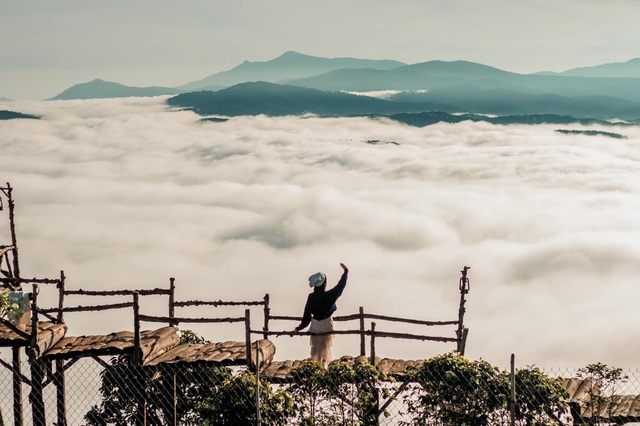 Dân trí