In addition to famous and famous dishes, Vietnam also has unique dishes made from fresh and uncooked ingredients that "challenge" the sight and taste of many people.
Vietnam has long been famous for its diverse cuisine, rich with countless delicious dishes.
However, many dishes are made from fresh ingredients, not processed over temperature, which is a challenge not all diners dare to try, especially foreign tourists.
Jumping fish
The dancing fish dish is quite popular among Thai families in Son La, especially when there are guests. The main ingredient of this dish is fish, but it must be a kind of carp, small in size only about 2 fingers. They are raised in natural ponds or collected by people in rivers and streams, far away from residential areas.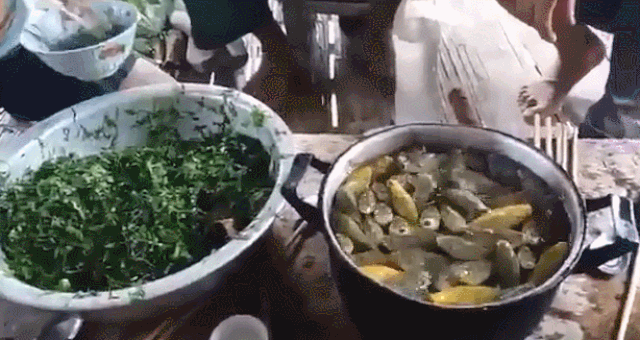 The fish caught must be alive, placed in a clean salt water tank for 1-2 hours for the fish to drain out impurities inside the body.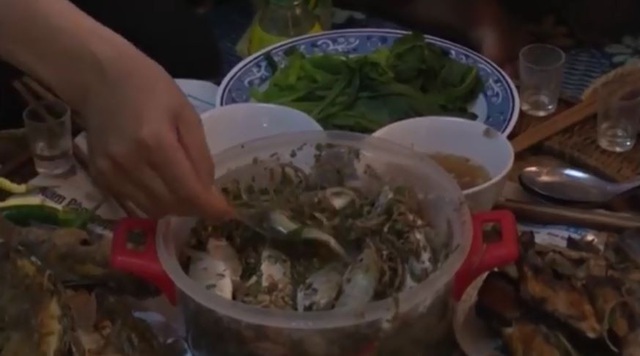 When eating, people often catch fish from a pot, use a small knife to quickly cut the fish's belly, squeeze the intestines out so that the fish is still alive and then drop quickly into the accompanying mixture including: fresh banana core, herbs, garlic, chili , cocaine …
The fish was still alive, thrashing so it was called jumping fish. Each person when eating will use a small spoon to scoop the fish with the mixture of spices above, bring it to your mouth to enjoy.
Swinging coconut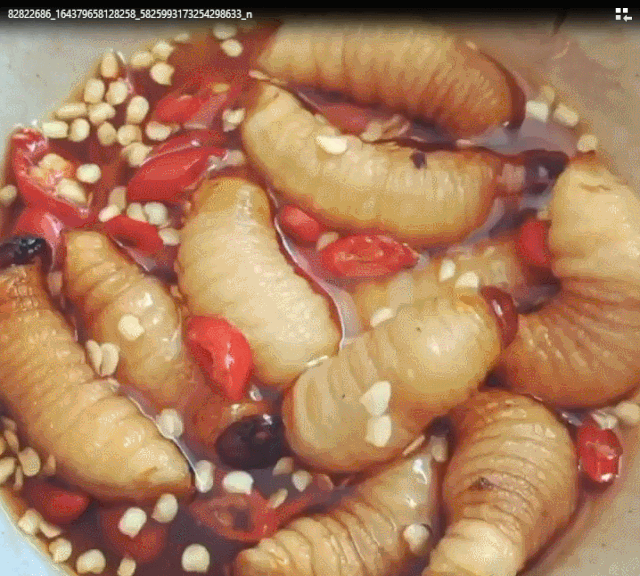 Swinging coconuts (also known as coconut worms) are larvae that live inside the neck of a coconut jar and absorb nutrients from it.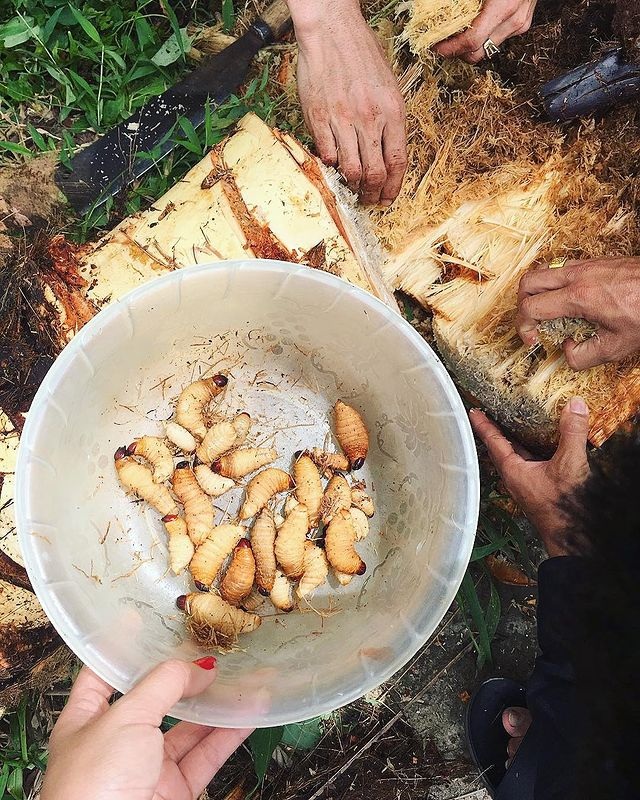 The coconut weevils are only the size of an adult's index finger or big toe, about 3 to 5 cm long, and light yellow in its body. Swinging coconut can be processed into many types such as baking, cooking porridge, making salad, … but the most delicious, easiest to make is still coconut palm fish sauce dish. This is a favorite dish of the people of Ben Tre.
After catching coconut weevils from the trunk of the coconut tree, people wash them briefly with water to remove the remaining coconut chips. The clean coconuts are quickly put into the cup of white wine for a few minutes to remove black matter from the body. Finally, soak the coconut ivy in a bowl of chili fish sauce.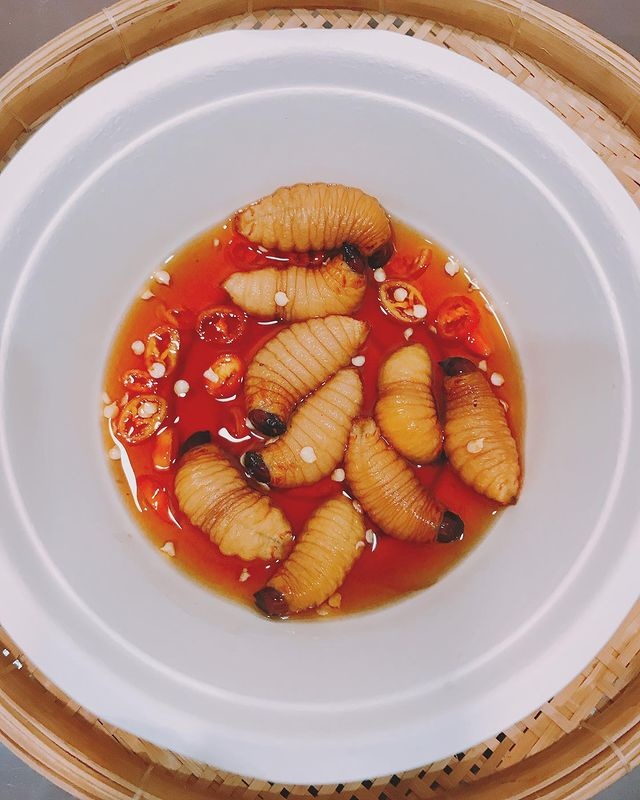 The coconut weevils are still alive, wiggling in their mouths, biting their teeth, the milk flowing from the fatty coconut weevils gradually dissolves in the oral cavity. Diners will feel a special delicious taste, blending the greasy taste of coconut ivy like coconut milk with the salty taste of fish sauce, the spicy taste of chili.
Sea nuggets
Sea urchins (some places called sea urchins or sea urchins) often live in groups in rocky cavities, many in the waters of Central provinces such as Binh Dinh, Quang Ngai, Ninh Thuan, Phu Quoc (Kien Giang) …
Nematodes have a large round shape, spiny outer, known to be white and black. White rosemary is often used to cook delicious porridge, while black nhum is an ingredient for salad dishes or re-eaten.
The sea urchins caught were still fresh. Breaking the vum in half will see both the egg and the meat containing many plump yellow patches inside, different from the ugly, thorny appearance.
To eat raw sea nibs, people often squeeze more lemon juice to make them a little pale. Adding a bit of spicy mustard reduces the fishy taste of the bum.
Ant salad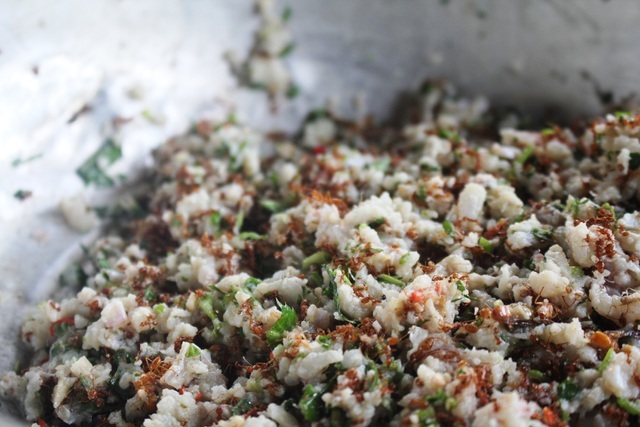 The ingredients that make up the ant salad include fish, weaver ants and some other spices. Fresh fish is collected from natural streams to ensure deliciousness, sweetness of meat, then filtered for meat and minced for easy eating, limiting fishy smell.
After mincing, fish is mixed with herbs. People catch some weaver ant nests to drop into the above mixture so that the ants secrete acids to cook fish. If you can choose large ant nests, you will have golden ant eggs, which will make the dish more fluffy and sticky.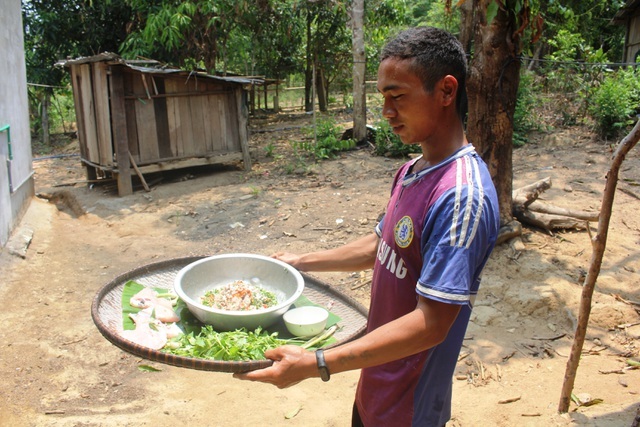 About 30 minutes later, mix the weaver ants and fish and squeeze the mixture to drain off the water. When eating, use some wild vegetables to roll. The acrid taste of wild vegetables helps to reduce the fishy taste of the fish, making the salad more richer. Local people call this dish Plat (yellow ant salad), while adding rice hearing to the salad is called Trót IagLia.
Although the way of processing is somewhat unfamiliar to diners, this is a nutritious delicious dish that the Ro Mam people love as well as often used to entertain guests to their home. The fresh and chewy sweetness of raw fish with the greasy, rich taste of ant eggs creates a delicious dish that makes everyone who eats once will remember forever.
Dân trí