Nha Trang is an attractive destination with interesting islands. Of the 19 islands of Nha Trang city, Hon Tre has the largest area with 36km2 and the highest peak is about 460m. This place is like the green pearl of Nha Trang Bay. If you have the opportunity to visit Nha Trang, you should make a journey to Hon Tre Island to explore the natural beauty and modernity of this place.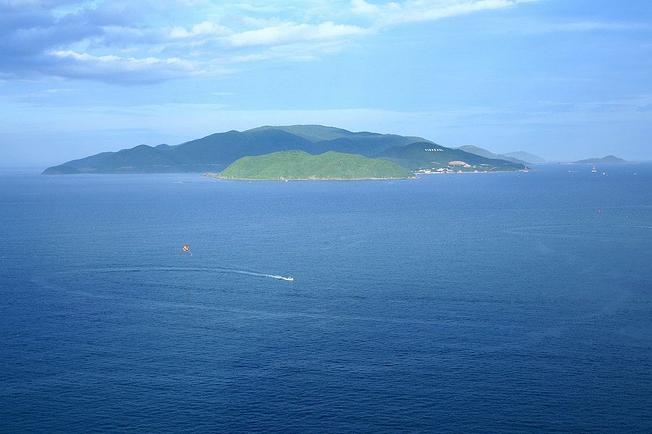 The area of ​​Hon Tre island is located in Nha Trang Bay (Photo collection)
Hon Tre Island is located about 5km east of Nha Trang city center, about 3.5km from Cau Da port. The island is like a barrier lying offshore, making Nha Trang Bay wind-tight and calm. It can be said that this is the convergence of all the natural advantages of the coastal city of Nha Trang .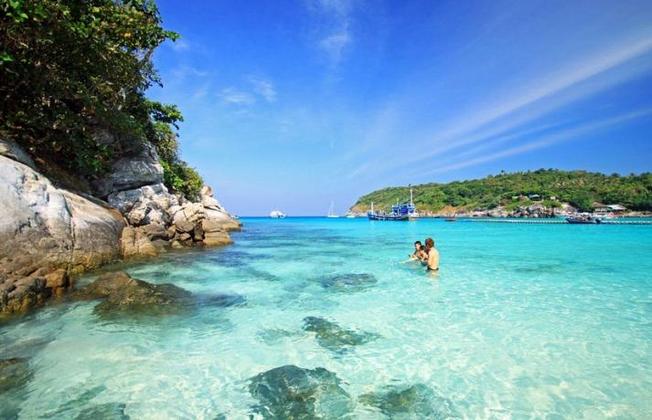 Beach with fresh blue sea water (Photo collection)
Hon Tre is very convenient for ecotourism and sea resort development because of its relatively isolated location, beautiful natural beaches, relatively pristine vegetation and a temperate climate, less wind and storms.
Vinpearl Land
Currently, Hon Tre Island has formed tourist destinations in Nha Trang. One of the entertainment and entertainment areas on the island that attracts many visitors is Vinpearl Land Nha Trang, which is connected to the mainland by a cable system of 3,200m – the longest cable car in the world.
Bai Tru
Next, a tourist destination located in the north of Hon Tre island is Bai Tru, one side overlooking the sea, and leaning back against the long hills. This is the most ideal and most beautiful natural beach in Nha Trang, because of the clear blue sea, smooth white sand and clean surroundings.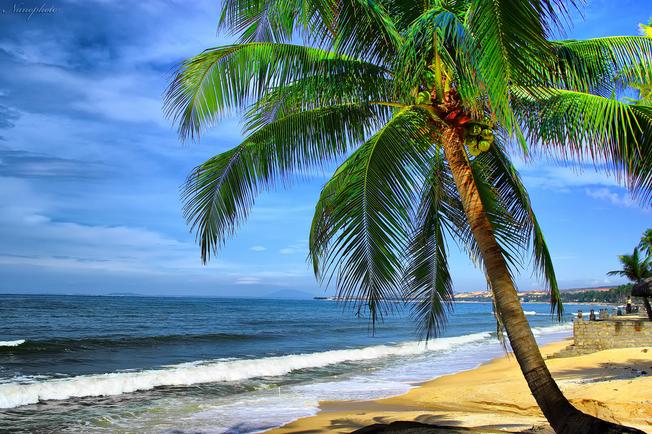 Bai Tru area is located in the North of Hon Tre Island (Photo collection)
In addition, this is a quite safe beach, there are no big waves because behind it is Hon Tre mountain as a wall to prevent ocean waves and winds coming to the mainland. Visitors can also go to a small fishing village not far from the beach, located humbly at the foot of the mountain. Here, visitors can learn about the customs of the fishing village and enjoy the island's specialties .
Dam That
Hon Tre Island also has Dam Bay, a rather unspoiled tourist destination, so when you come here you will be immersed in the peaceful feeling with the beautiful scenery with fine white sand and clear sea water. Dam Bay area is also located in a closed bay, the four sides are mountains and hills, so there are very few waves and winds and safety.
Currently, this area is developing marine ecotourism with a rich coral reef system and diving services, promising to bring visitors an interesting feeling when exploring the world under the sea. Dam Bay eco-tourism village is also formed with resorts and commercial cultural centers to serve domestic and foreign tourists.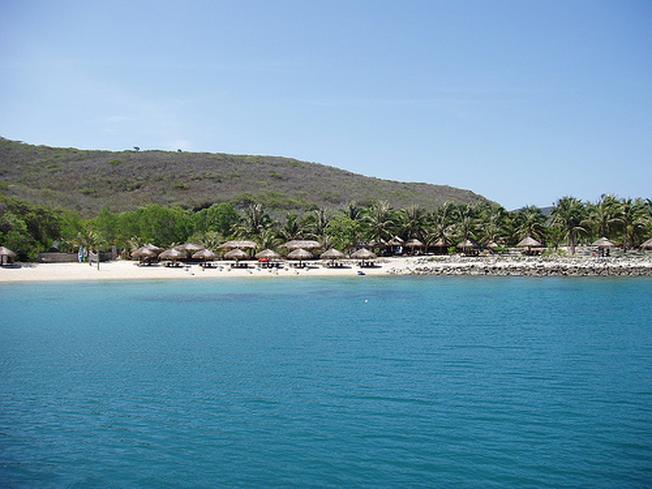 Dam Bay area with beautiful beach scenery (Photo collection)
Con Se Tre tourist area
Going to the west of Hon Tre, you will find that Con Se Tre tourist area is located opposite and about 3km from the coast of Nha Trang. When setting foot on this area, visitors will be impressed with funny human faces painted on the rock like they are gleefully greeted. At the same time, the unique feature in Con Se Tre tourist area is the system of houses, restaurants, garden houses, bridges, tables, chairs, beds, electric poles … made of familiar materials that are from bamboo.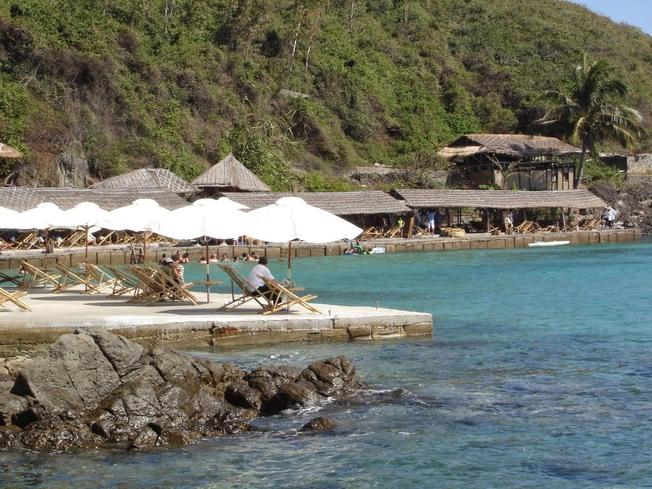 Se Tre with classic rustic style (Photo collection)
After traveling to Hon Tre Island in the Nha Trang tour, you will have a very interesting and wonderful experience.