Ly Son Island is not only known as "Kingdom of Garlic" but also "Pearl Island" Cu Lao Re has entered poetry:
"My hometown is Ly island
Vow to make a screen
Defend the territory "
The attraction of Ly Son Island lies in its illustrious historical trophy, in the warm and sincere coastal people and in the wild but magical picture. Join Vntrip.vn to pocket Ly Son Island travel guide for the clearest experience!
Subject: Quang Ngai Tourism
Ly Son is the only island district of Quang Ngai, located in the Northeast, 15 nautical miles from the mainland. The island is a volcanic remnant with 5 craters, formed 25-30 million years ago. Ly Son consists of two islands: Lon Island (Ly Son, or called Cu Lao Re), Be Island (Bo Bai Island) in the North of Big Island, and Mu Cu Islet in the East of Big Island.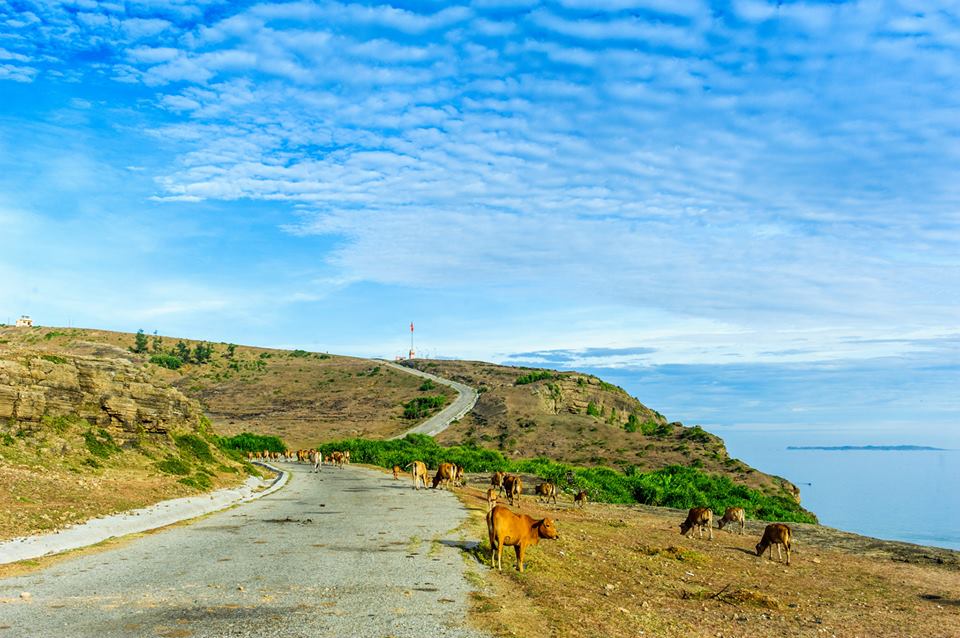 Picturesque Ly Son Island (Source Le Hong Ha)
Time to travel to Ly Son island
Ly Son has two distinct seasons, the rainy season (lasting from September to February next year) and the dry season (lasting from March to August). The right time to visit Ly Son Island:
From June to September, the weather is quite nice and sunny, suitable for going to the beach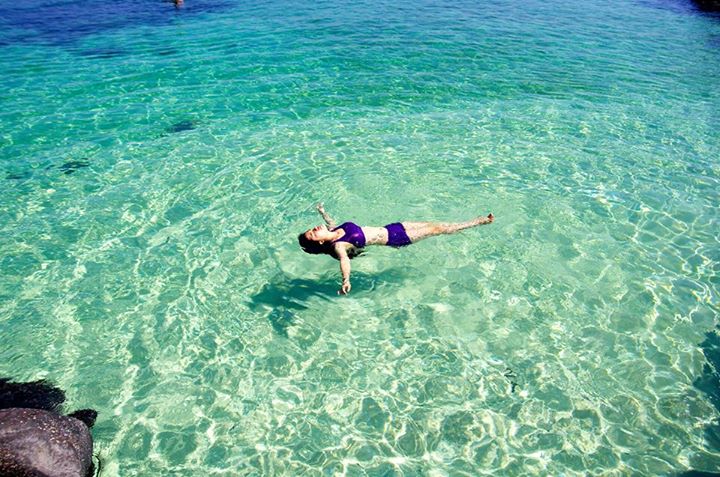 Ly Son blue sea (Source of collection)
Ly Son garlic season begins to be planted in September and harvested around early December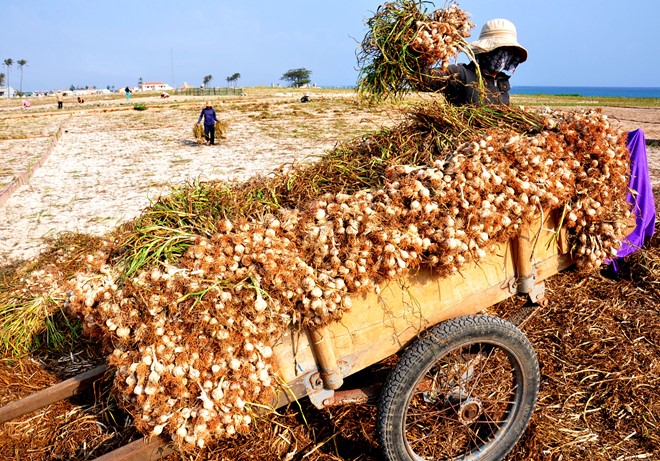 Lonely garlic in Ly Son (Source of collection)
The ceremony of swearing to soldiers from Hoang Sa takes place on March 18-19-20 (lunar calendar)
Travel to Ly Son Island with festivals (Source of collection)
Transport
Airplane: You can buy plane tickets to Da Nang Airport or Chu Lai Airport (each week, Hanoi has 3 flights with fares about 3,000,000 VND / round trip, from Saigon at about 3,500,000 VND / week. round trip ticket), then travel by means such as taxi, motorbike to Quang Ngai and then to Sa Ky port (50km).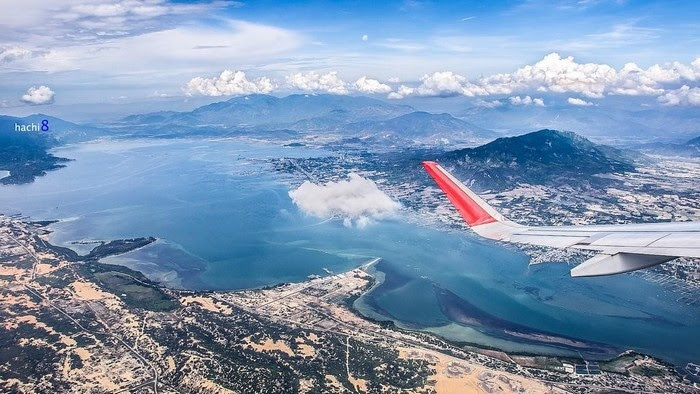 The beautiful scene of Ly Son seen through the plane's door
Passenger car: You can ride a bed to Quang Ngai, then go down to Sa Ky Port. At Sa Ky port, there are many motels right on the way to the port, about 200m away, you can rest there.
From Hanoi and Saigon there are many high-quality car manufacturers such as The Sinh Tourist, Camel, Hoang Long, … to Quang Ngai, you can contact the garage to book tickets in advance (from 2 to 5 days depending on time of your trip, during holidays, book early or tickets will not be available).
Train: There are 5 Thong Nhat trains coming in and out of the North and South a day, depending on your time period, you can choose the appropriate train time (odd numbers from Hanoi, even trains from Saigon out). Train tickets are about 1.5 million round-trip air-conditioned soft seats.
After moving to Quang Ngai, if the group is large, you should rent a taxi from the city center. Quang Ngai to Sa Ky port (about 20km) or to save money, you can use bus route 03 with a schedule to run Quang Ngai bus station – Sa Ky port. However, please note that you must take the bus as early as 5am to ensure you can get to the port early and not miss the train (bus travel time is about 1 hour).
Buy high-speed train tickets to the island:
Ticket price: From Sa Ky to the island: 105,000VND / 1 way
From Ly Son to Sa Ky: 100,000VND / 1 time
Train time: Morning: There are 2 trips at 7:30 & 8 am
Afternoon: There is 1 trip at 13h / 13h30.
Phone number for booking high-speed train tickets at Sa Ky port: 055.3626431 and provide personal information according to the instructions of the box office staff.
Places should not be missed when traveling to Ly Son
Arch Gate
To Vo Gate – a arch of Vietnam's most beautiful natural lava rock about 2.5m high is a destination you cannot miss when visiting Ly Son Island. From the main wharf to the welcome gate of Ly Son, turn left and follow a small road to near Dam Pagoda, you will see a small rocky ledge lying close to the sea. From To Vo Gate looking south is a prosperous fishing village of fishermen on the island. Welcoming the sunset at To Vo Gate is an interesting experience you should try.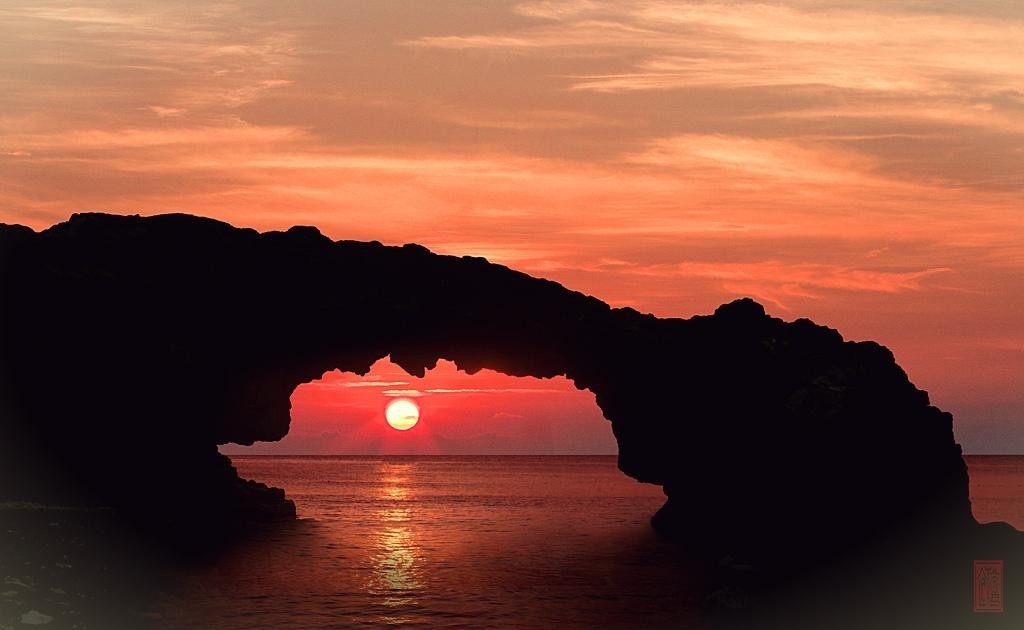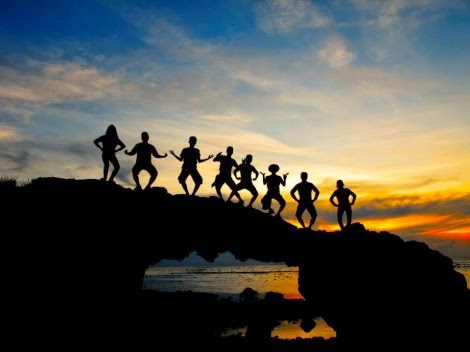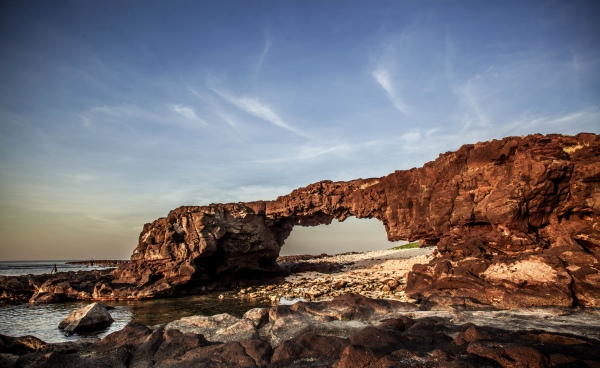 To Vo Gate at different times of day (Collection source)
Cave temple
Hang Pagoda is located in the northeast of Thoi Loi mountain – the highest mountain of the five mountains is a testament to the volcanic eruption on this island. The road to Hang pagoda is creaking along the edge of the sea, through many stone steps that have been carved by hands. In front of Hang Pagoda, on a steep cliff about 20m high, there are 4 Chinese characters, painted in yellow "Thien Khong Thach Tu" as if to inform visitors that there is a temple in this rock cave. Entering the temple to light a incense stick, pray to recite the Buddha's name in a smoky scent, visitors will feel like they are falling into the heavenly realm.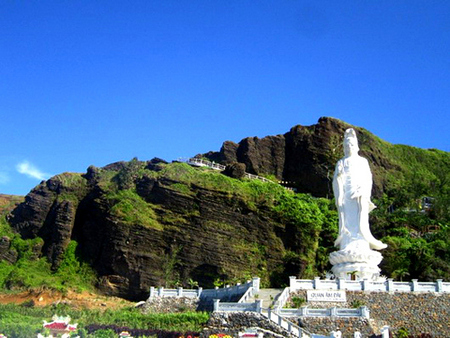 The most beautiful Hang Pagoda on the island (Collection source)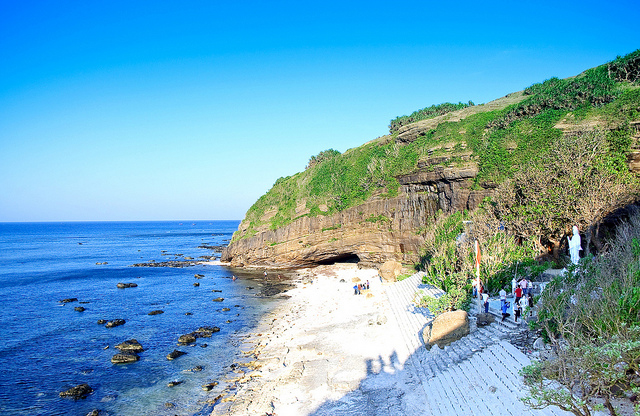 From Hang Pagoda overlooking the sea (Source of collection)
Chua Temple
Lying in the middle of Gieng Tien mountain, the volcano has fallen asleep for thousands of years on the island, you have to cross more than 100 steps along the slopes to reach Chua Chua. Dam Pagoda is also known as the pagoda, according to the legend of Buddhists, Quan The Am used to choose to stay here, to keep the islanders peaceful to avoid natural disasters.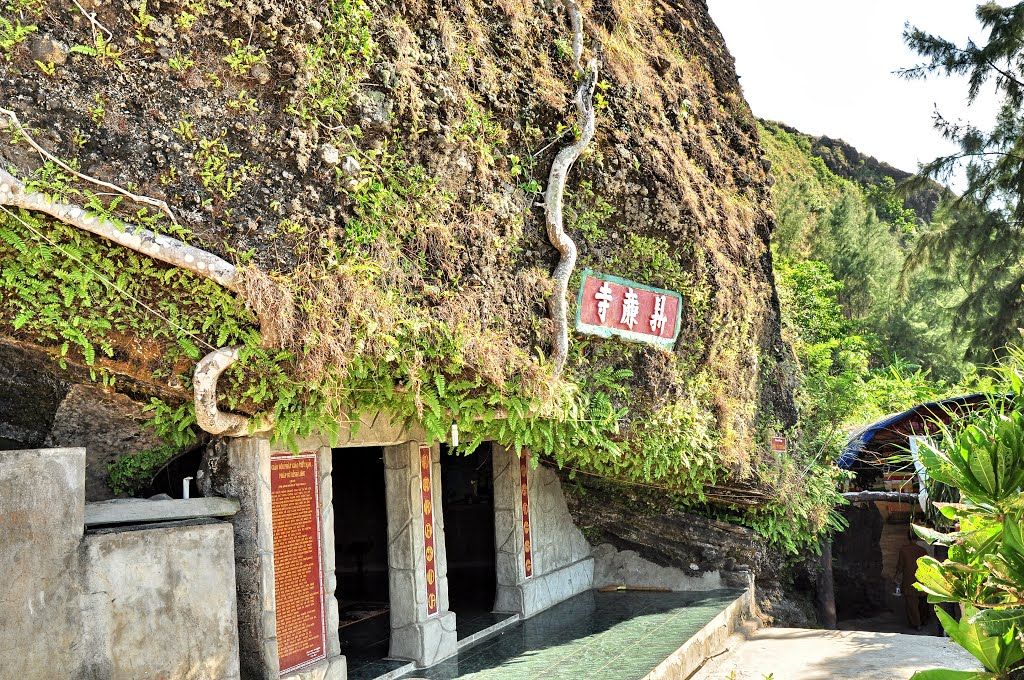 Entrance to Chuc Pagoda (Collection source)
Thoi Loi Peak
If you want to admire the whole Ly Son island, go to the top of Thoi Loi – the highest peak on Ly Island (149m). On the crater that had been decommissioned for 2.5 million years, a freshwater lake was put into use for both Lon Island and Be Island. The magic is called "creating life in the heart of death" by the people here. In addition, on the top of the tower there is also a flagpole fluttering the Fatherland flag.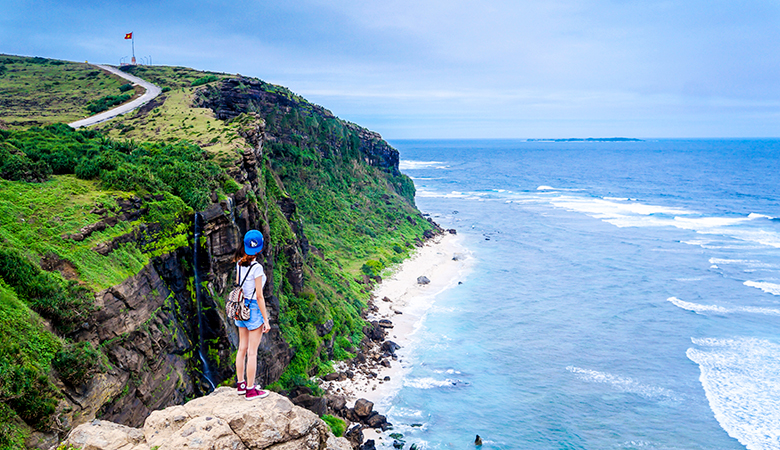 Places that are checked in a lot – Thoi Loi Peak (Source of collection)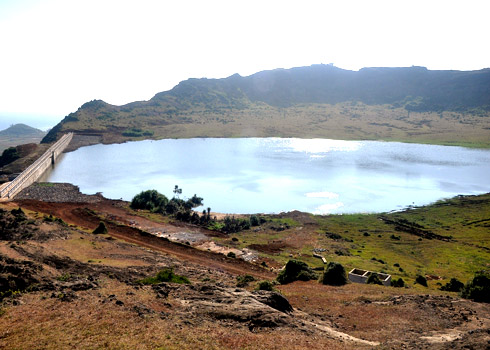 Freshwater lake atop Thoi Loi (Source of collection)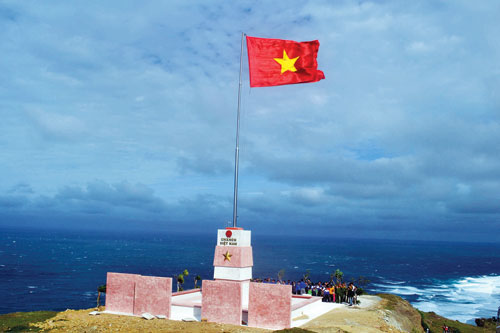 National flag flagpole on the top of Thoi Loi (Source of collection)
Island Be
Be Island is also known as An Binh Island, located about 2 nautical miles from Lon Island to the North, visitors can travel by canoe from one island to another. There are about 100 households living here, sticking to garlic cultivation and fishing. Be Island is unspoiled with a beautiful beach, clear water and white sand.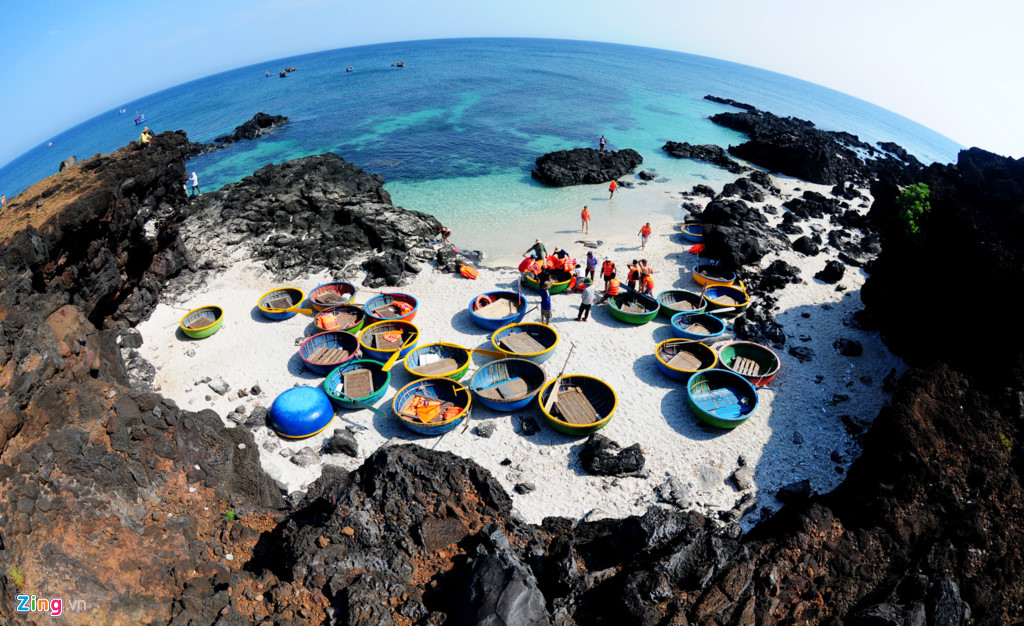 The wild beauty of Be Island (Source Zing.vn)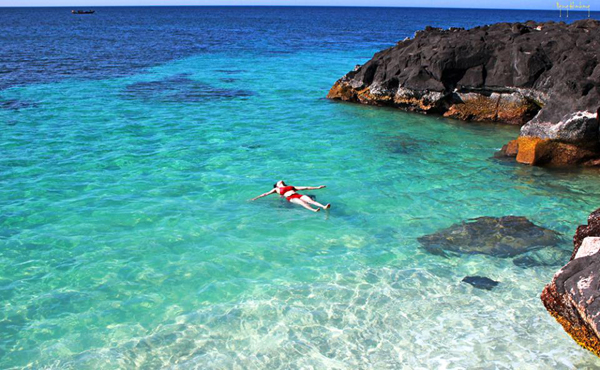 Sea bathing in a pristine paradise – Dao Be (Source of collection)
Hang Cau
Hang Cau (located in Dong village, An Hai commune, at the foot of Thoi Loi mountain in the northeast) is eroded by sea waves and winds, "gouged out" into the mountain bed and formed thousands of years ago from lava. Moving from district center to Hang Cau takes about 15 minutes. Here, the air is very fresh, the wind blows wildly and the waves all year round clap the rock rapids, creating a wild, poetic but majestic picture.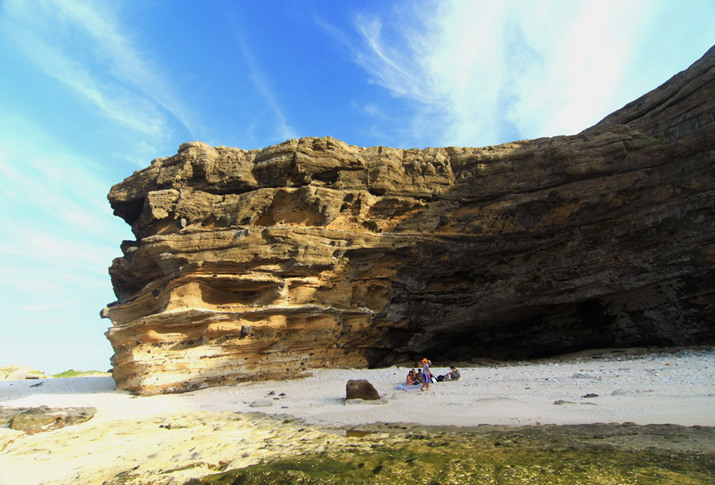 Cave with a majestic winding cliff (Source of collection)
Hon Mu Cu
Hon Mu Cu is located in the east of Ly Son island, 3.2km from the district center, close to Hai An boat mooring puddle. Mu Cu is located close to Big Island, the smallest island and uninhabited. Here there are black rocks that are formed by natural hands in a unique shape. You can watch the sunrise at the island of Mu Cu.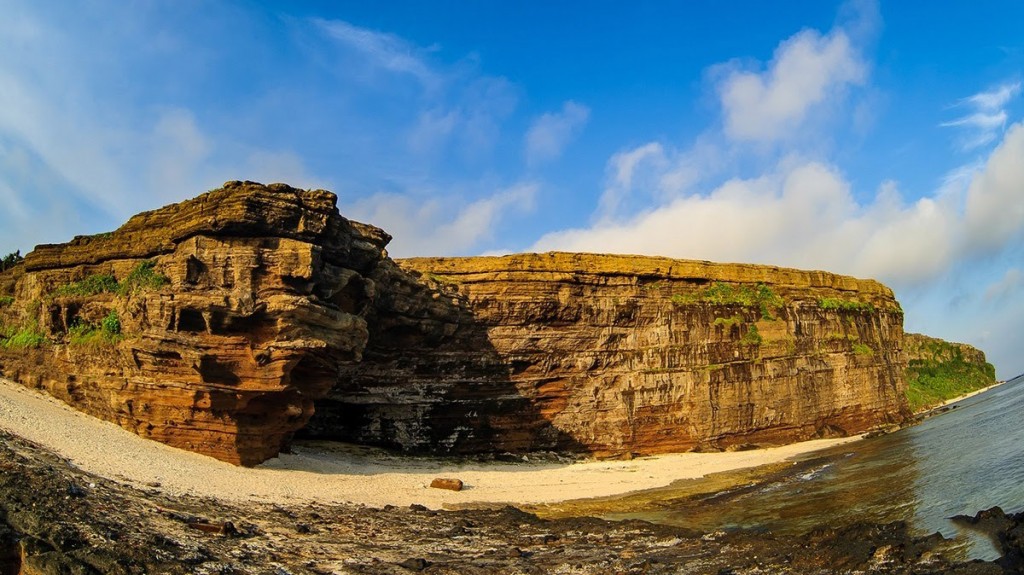 Hon Mu Cu viewed from above (Source of collection)
Lighthouse on Mu Cu Islet (Source of collection)
Garlic fields
Coming to "kingdom of garlic", do not miss visiting the garlic fields on Ly Son island. Due to soil, Ly Son garlic differs from other garlic growing regions. Walking among the garlic plants that emit the scent in the air and watching how people take care of the garlic tree is a pleasant experience.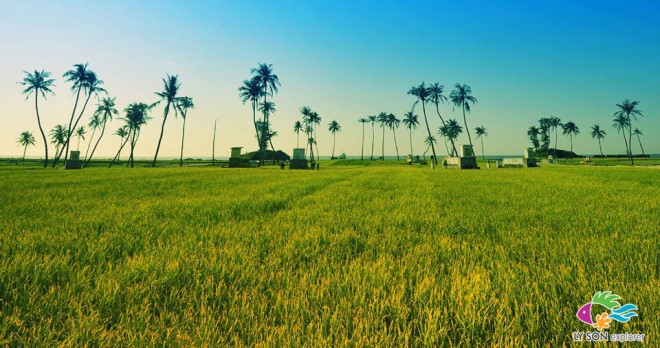 Thousands of garlic fields (Source of collection)
Specialty in Ly Son island
Seaweed salad
The daily folk dishes of the Ly Son people become a specialty for tourists. Seaweed brought, washed and sliced ​​to taste, mixed with available ingredients such as raw vegetables, crushed peanuts with fish sauce, spices, garlic, so there is a delicious seaweed salad.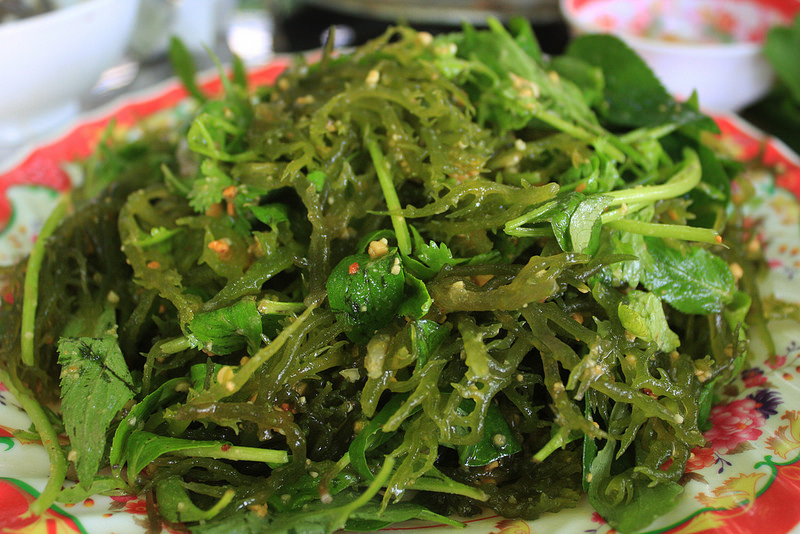 Seaweed salad to eat cool (Source of collection)
Garlic salad
Ly Son garlic salad is made from the male garlic body, the garlic spit up to take the body only, remove the outer shell, wash and steam it until it is cooked and mix with spices, sprinkle with a little peanuts to have The spicy flavor of garlic is delicious.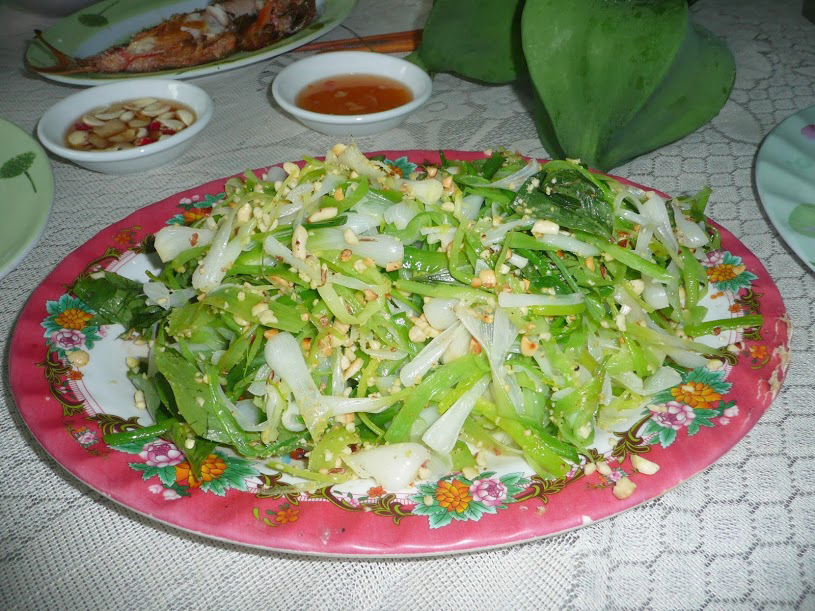 Garlic salad is served with sauce, rice paper (Source of collection)
Jellyfish salad
Come to Ly Son, do not forget to choose Jellyfish Salad, especially on summer days, you can enjoy this dish to feel the soft, lumpy sweetness of jellyfish meat mixed together, delicious and cool dish, rustic countryside love. Jellyfish Salad has an acrid taste of bananas, fat leopard of roasted peanuts, golden brown, natural natural aroma of heaven and earth from herbs and cinnamon.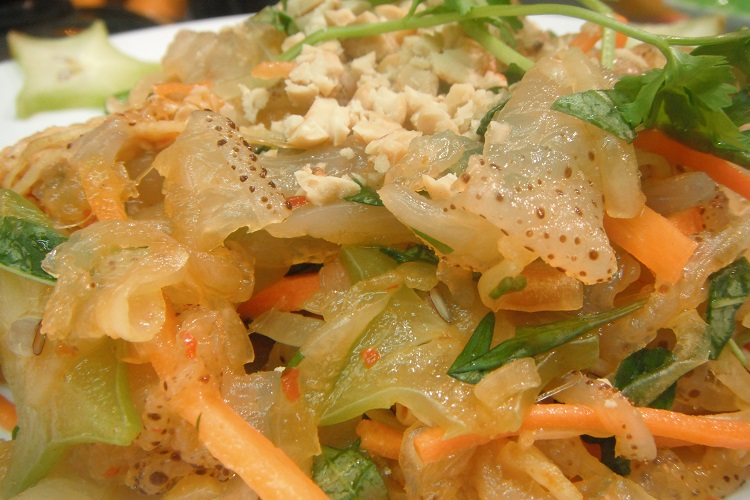 Jellyfish salad Ly Son (Source of collection)
Snail statue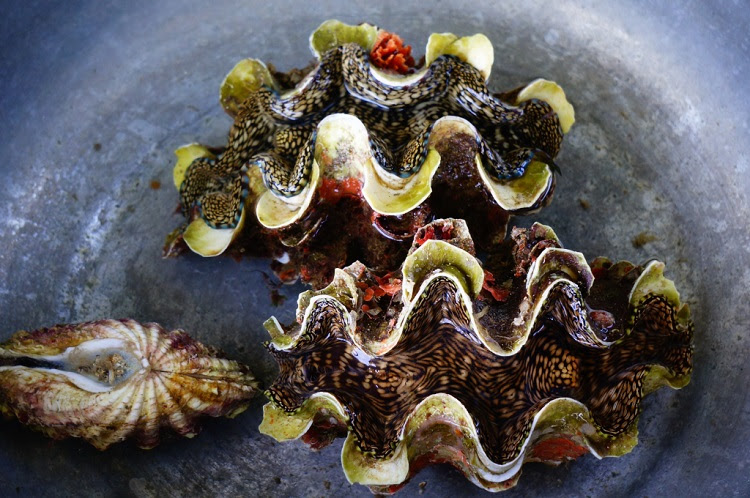 The strange shape of the snail (Source of Collection)
Snail is the most famous seafood dish here. The snail is hard to find and Ly Son Island is home to the snail species. The largest and most delicious type of snail is the large, spread-out hand, weighing about half a kilogram. The snails are still fresh, if they are still alive, put them in a saltwater lake to store when needed. If making instant dishes, wash the snail with salt water or sea water, then put the whole baby in a pot of boiling water to boil. When the snail is just cooked, take it out and take the meat. The snail meat is white and clear like steamed squid, fragrant and crispy like cartilage.
King crab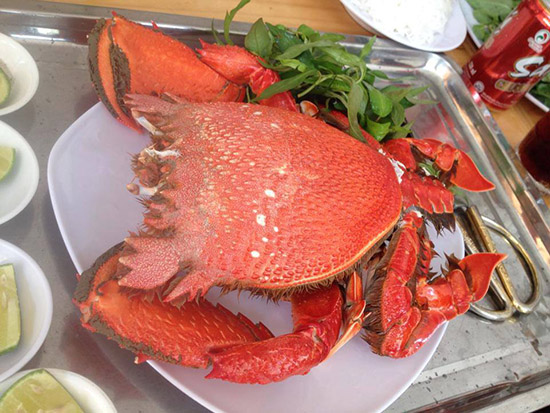 King of Crabs – King of crab species (Collection source)
King crab – this crab species is called the king of crab species here by fishermen – is a specialty of Ly Son. The most obvious feature to identify king crab is its thick, hard outer shell. The crab shell has a bright yellow color, making it easy to imagine the yellow color in the dragon's dress of ancient kings.
Flat crab
Today, flat crabs have become specialty pets of households in Ly Son island. Furthermore, flat crabs eat more "good taste" than king crabs. The crabs look dry, wild, but when baked, its aroma has spread. Peeled off the burnt black crust, the firm white meat revealed, and the salt and chili was delicious.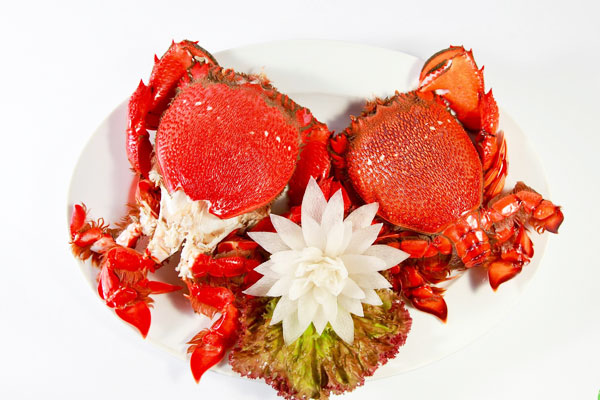 Flat crabs "prefer" more than king crabs (Source of collection)
Sea porridge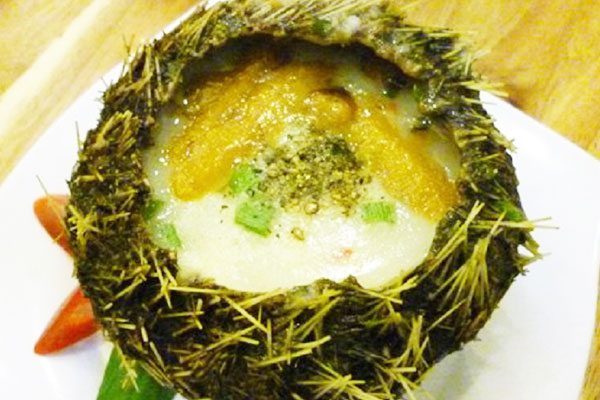 Sea boiled porridge has a special taste (Source of collection)
Among the types of seafood processed to cook porridge in Ly Son, porridge is considered the best by those who have enjoyed it. Porridge is nutritious and has a very special taste: fragrant, sweet, a bit fat, but not bored … all blended together to make those who enjoy it just want to eat forever.
Stir-fried oyster

Traditional dishes of the Ly Son people (Source of collection)
Oysters can be processed into many dishes such as steaming, stir-frying, grilled garlic butter … But for the people of Ly Son, the oyster pan-fried with papaya has become a traditional dish present in most wedding meals, death anniversary …
Evil fish
This is a flat-bodied, black-brown fish that mainly lives on rocky cliffs and is difficult to catch. Ta ma fish can be processed into grilled dishes, sour soup, chives soup, hot pot or porridge are all very delicious and nutritious.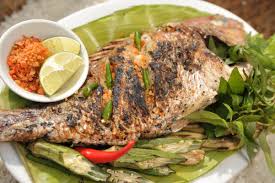 Grilled ghost fish (source of collection)
What to buy as a gift on Ly Son island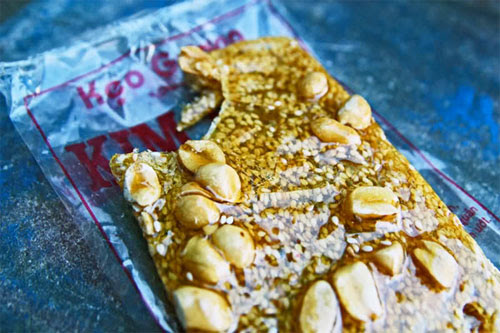 Delicious mirror peanut candy (Source of collection)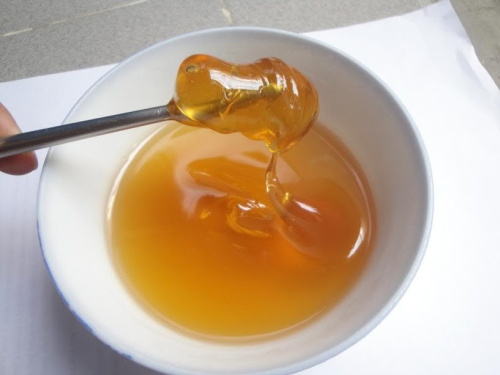 Malt sweets (collector's source)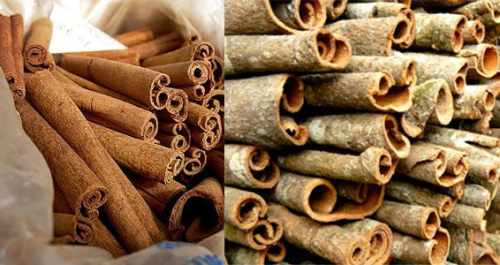 Cinnamon Tra Bong is a specialty that has set a Vietnamese record in 2012 (Source of collection).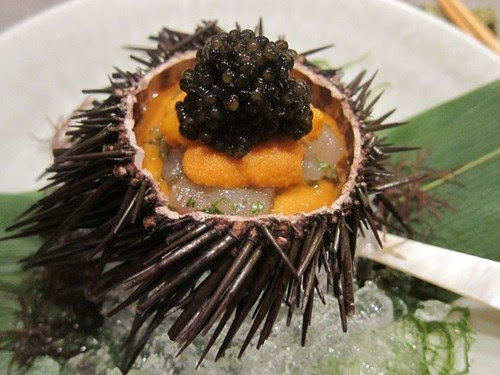 Mam Nhum is best when eaten with thinly sliced ​​bacon (Source of collection)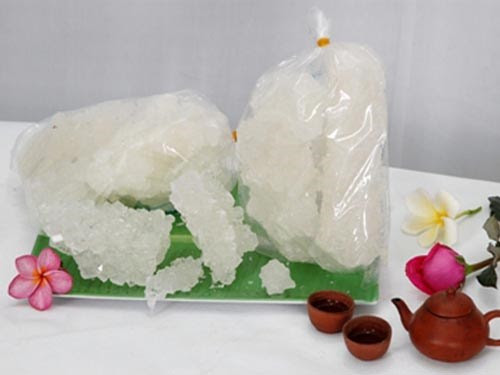 Alum sugar (Collected source)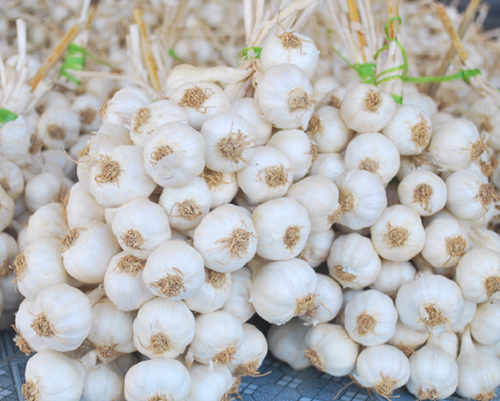 Ly Son Garlic (Collected Source)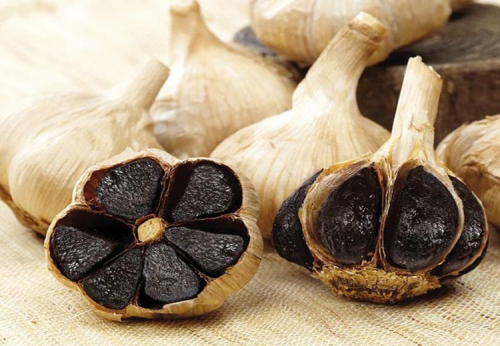 Black Garlic (Collected Source)
Hotels in Ly Son
Ly Son is now quite well invested and the hotels are also more diverse for tourists, room prices here are quite cheap ranging from 100-500k. Some outstanding hotels such as:
HOTEL & RESORT OF NGOC LY SON ISLAND
Dong Hamlet, An Vinh Commune, Ly Son District Center, Quang Ngai, VietnamPrice from 840,000 VND / night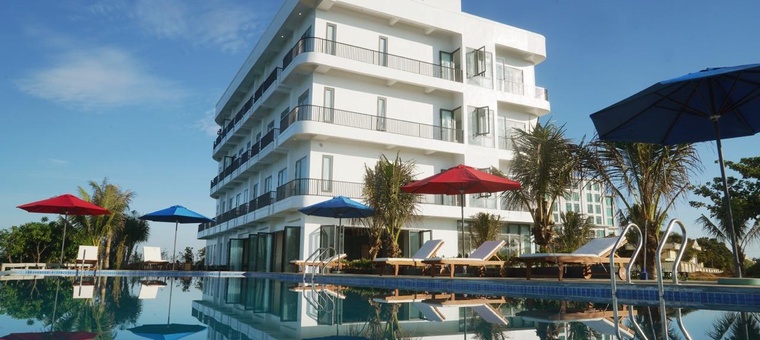 Ly Son Pearl Island Hotel and Resort is the first and only model of hotel and resort on Ly Son Island located in a beautiful, ideal location with a beach length of 155m and built to 4 star standards. With 85 resort rooms, each room has an area of ​​29.9m2 to 48m2, there is an infinity pool with an area of ​​120m2 overlooking the East Sea, giving visitors the feeling of bathing in the vast and majestic ocean.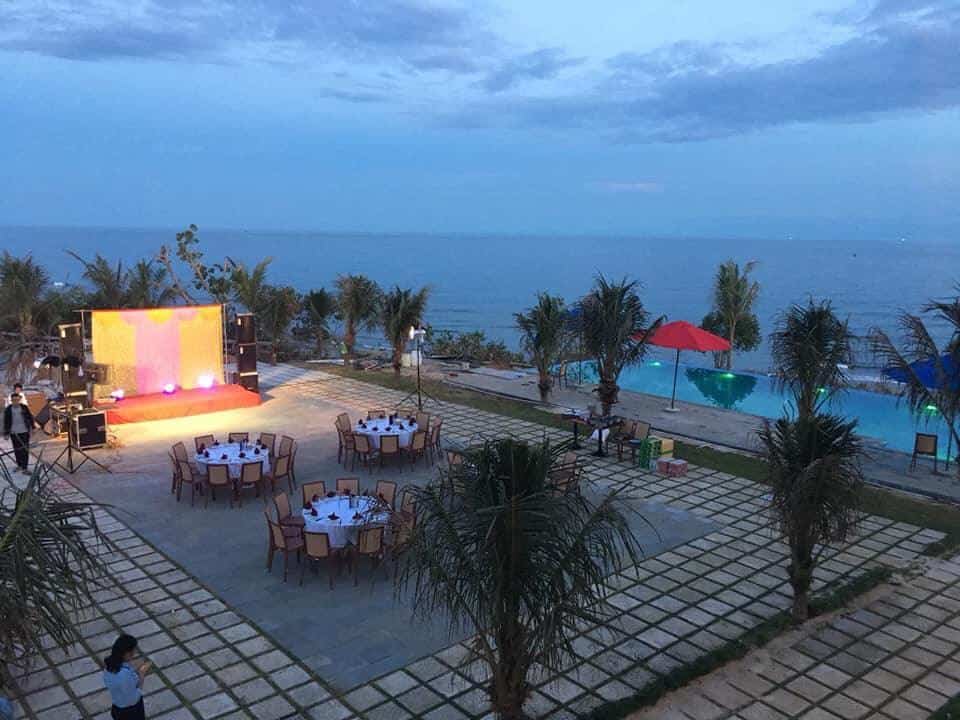 The hotel has conference rooms with a capacity of over 200 guests; restaurant system specializing in serving buffet, Sky Light restaurant with a capacity of over 300 guests to serve tourists to experience the night on the vast ocean; Especially, there is an outdoor restaurant with a capacity of over 500 guests to serve Team Building activities, campfire and BBQ activities; There is also a unique wonderful beach to cater to tourists.
Muong Thanh Holiday Ly Son
Dong Hamlet, An Vinh Commune, Ly Son District, Quang NgaiPrice from 990,000 VND / night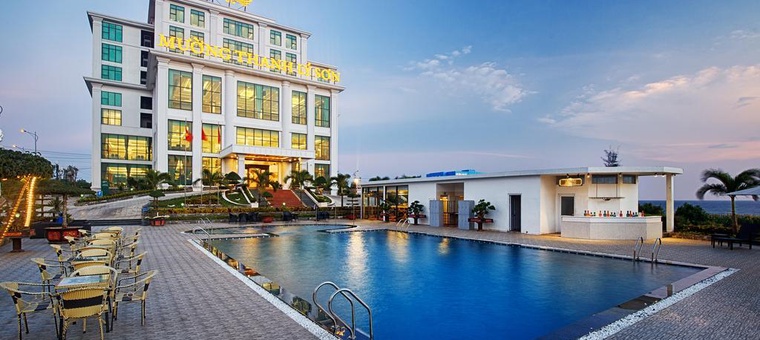 4-star hotel with full amenities and luxury such as swimming pool & spa, sauna, restaurant, bar, karaoke, … Good service quality, enthusiastic staff.B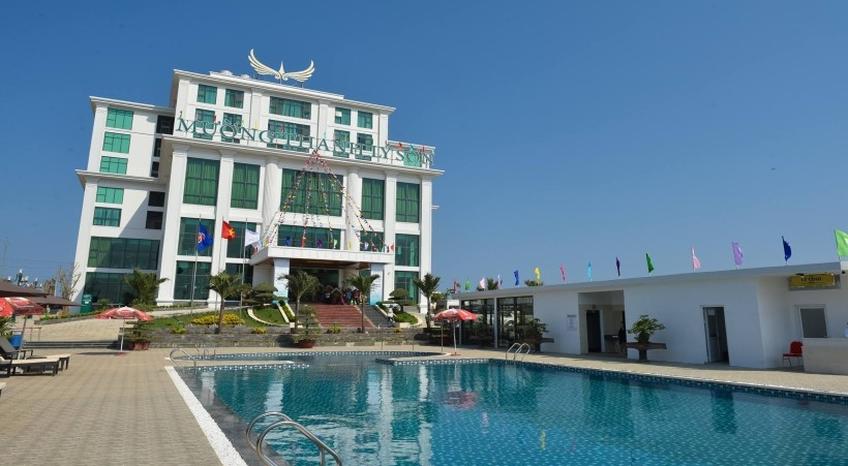 Hotel swimming pool (Source of collection)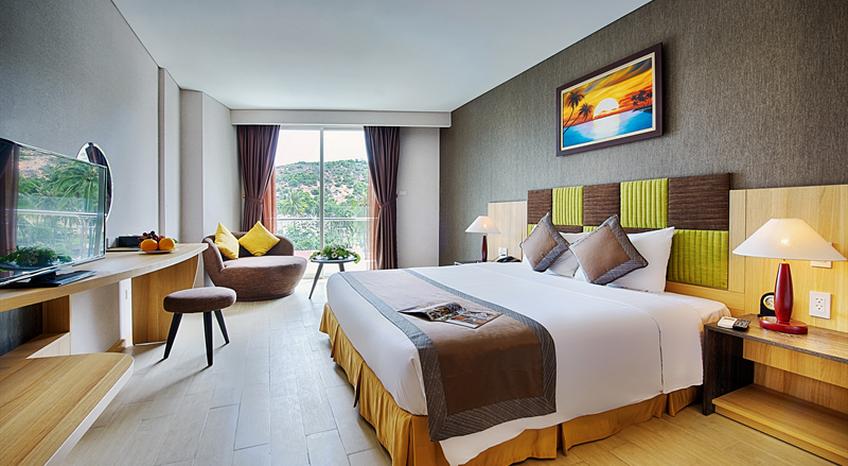 Luxurious interior bedroom (Source of collection)
In addition, tourists can refer to the following good budget motels:
Ly Tri Ly Son Hostel
Unnamed Road, Tay Village, Ly Son, VietnamPrice from 200,000 VND / night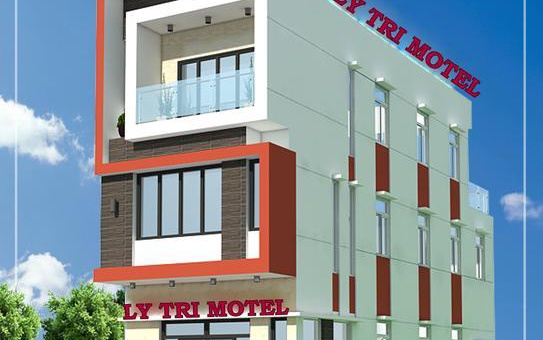 Ly Tri Motel has compact, clean, air-conditioned, hot and cold rooms, flat-screen TV, free wifi in all rooms. The location of the Motel is very suitable for tourist tours, 50 meters from Ly Son wharf, 2.5 km from To Vo Gate tourist attractions, 5km from Hang Pagoda, 6 km from Thoi Loi peak, relic Than Linh Tu country 30 meters is the place of worship for the ancestors guarding Hoang Sa and Truong Sa.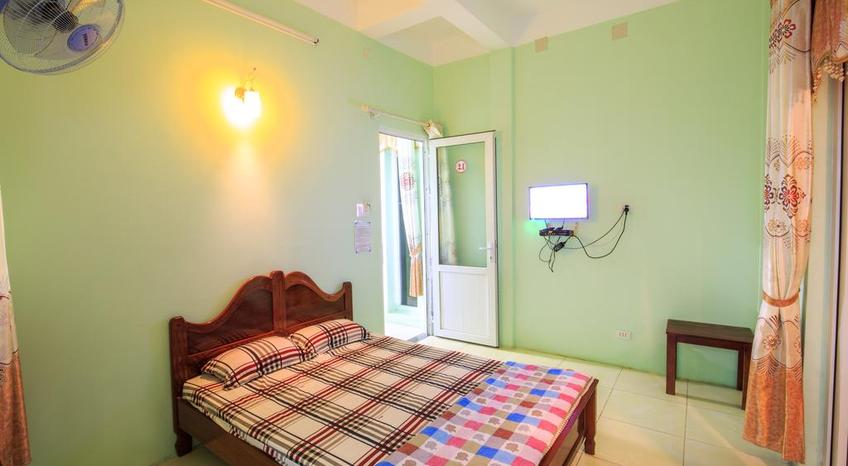 Budget motel (Collection source)