Dong Nai is a province in the Southeastern region of Vietnam, located about 30km northeast of Ho Chi Minh City. This place has many historical, cultural, and potential tourist attractions. In today's article, we would like to share with you the beautiful Dong Nai tourist destinations known to many people. Promises to bring you the most fun and enjoyable outing.
List of Dong Nai tourist sites that you should go to
1. Han Stone Waterfall
Address: Group 15 – Hamlet 5, Song Trau, Song Trau, Trang Bom, Dong Nai
Admission fee
Adults: Mon – Fri: 50K / person; T7 – CN: 65K / person; Tet: 75K / person
Children: Mon – Fri: 35K / person, weekends and holidays: 45K / person
Overnight camping tickets: Mon – Fri: 75K / person, Sat – Sun: 85K / person; Tet holidays: 90K / person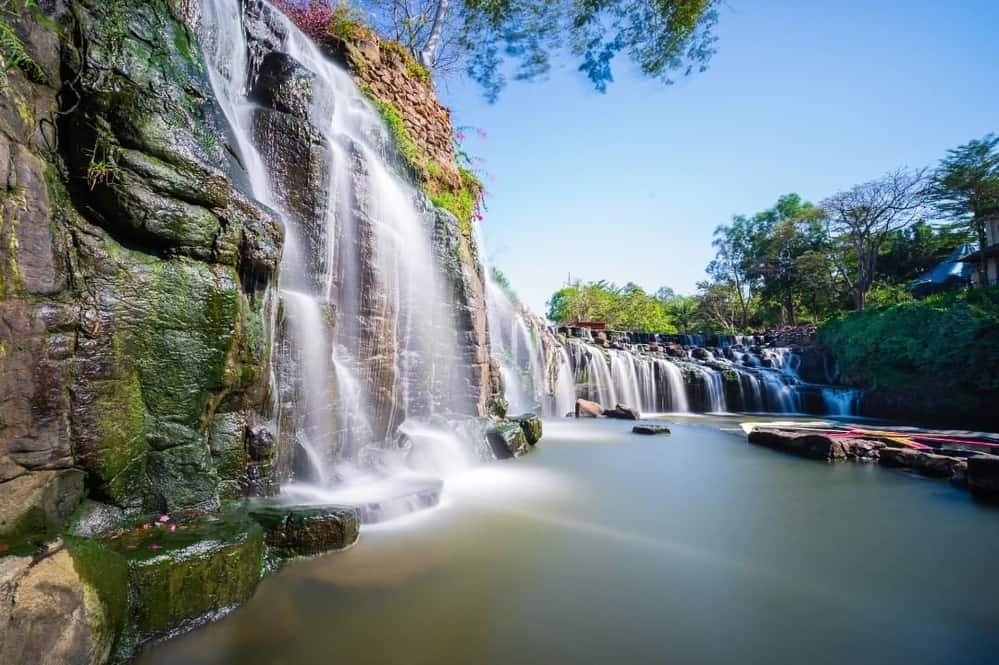 The beauty is like a fairyland. Photo: @ haimap87
Located about 70 km from Ho Chi Minh City, Han Da Waterfall tourist area is one of the new places for young people to explore. With unspoiled natural beauty and irresistible majesty, the charming waterfall adds a fruitful orchard. For those who love to go, this place promises to be an ideal destination for picnics, camping on weekends.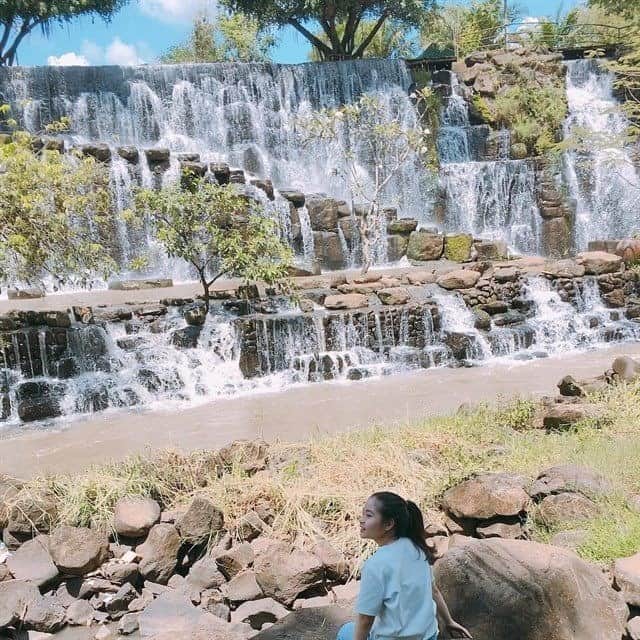 At the foot of the waterfall is quite cool. Photo @ 5867kk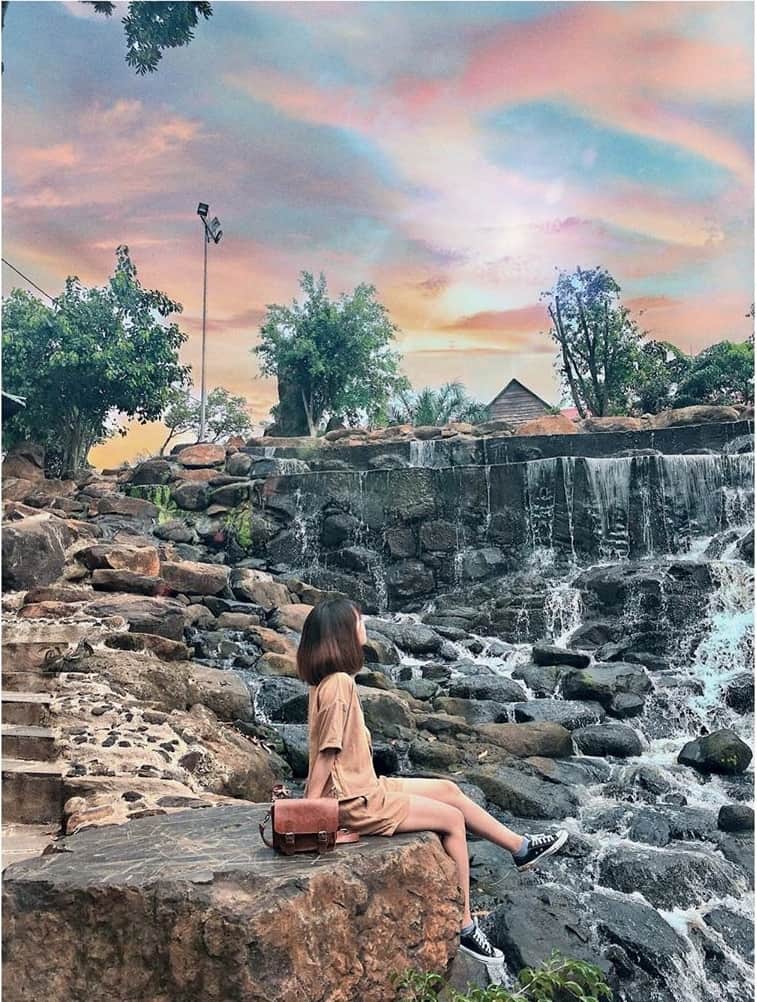 A very poetic Han Stone waterfall. Photo: @ huien.su
Coming to Han Stone Waterfall , visitors will be amazed at the fascinating wildlife located along a small stream. The cool space, along with the singing of birds, the murmuring of streams, creates a gentle country symphony to help you forget the noisy and bustling atmosphere in the city.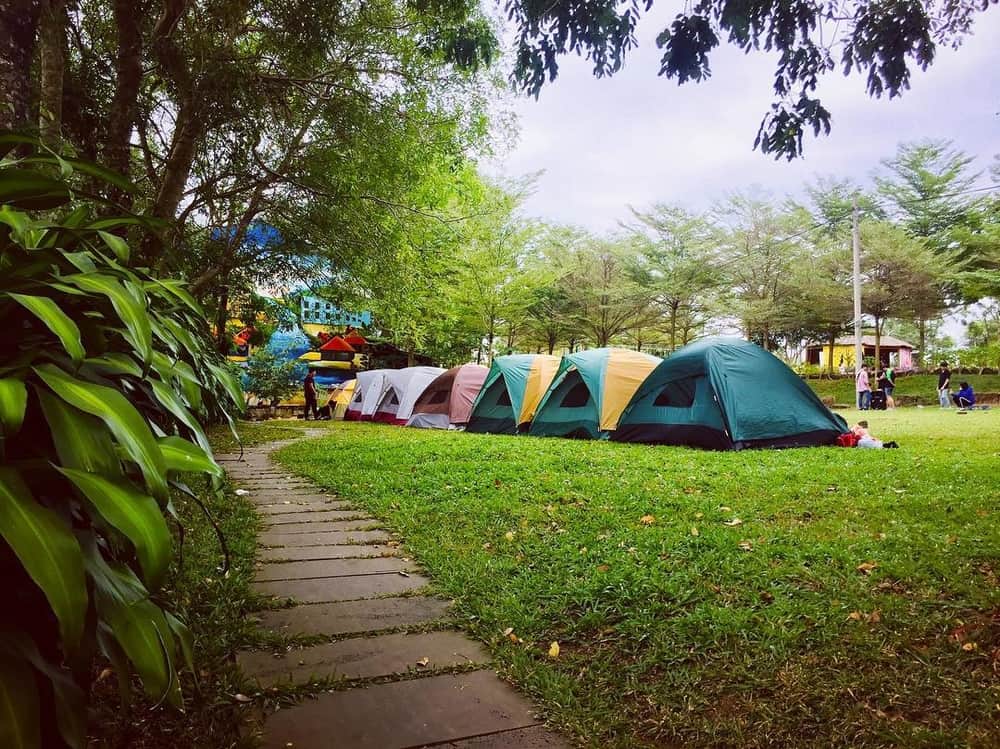 Rent a camping tent to rest. Photo: @ kem.bac.ha.2852
Refer to the ticket price list for games and entertainment activities at Han Stone Waterfall:
Life jacket rental + shower: 20,000VND.
Swimming pool: 25.000VND.
Fishing: 40.000VND.
Terrain bicycle: 50,000 VND / 3 hours.
Offroad car racing: 200,000VND / journey.
Hut rental: 50,000-70,000 / hut (normal day price)
Tent rental: 50,000-60,000 / tent (normal day price)
2. Tre Viet tourist village
Address: 25 Phan Van Dang, Phu Huu, Nhon Trach, Dong Nai.
Fare:
Monday – Friday: 50k / person including swimming pool
Saturday – Sunday: From 8:00 am to 1:00 pm, ticket combo ticket 330k (including entrance ticket + pool + lunch buffet + free boat racing + river bike + magic show, circus + 1 moon cake ). After 1pm, the normal entrance ticket will be sold at VND 50k / person (no buffet).
Game combo: 100k / person / 5 games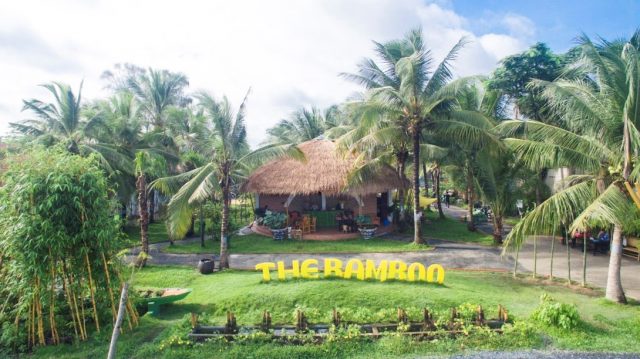 The green scenery of the resort
Tre Viet tourist village , also known as The Bamboo eco-tourism area, is one of the entertainment places "fever ruffled" just 15km from Saigon. Here with many interesting games such as kayaking, basket boat, bamboo yacht, river cycling or obstacle crossing, … Promises to bring you relaxing moments after hard working days.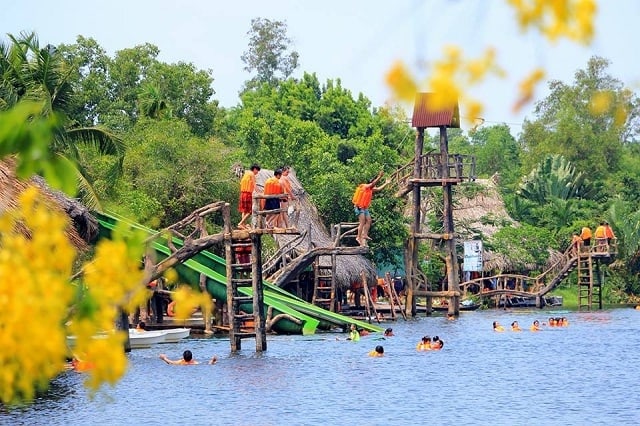 The interesting games of Viet Tre Village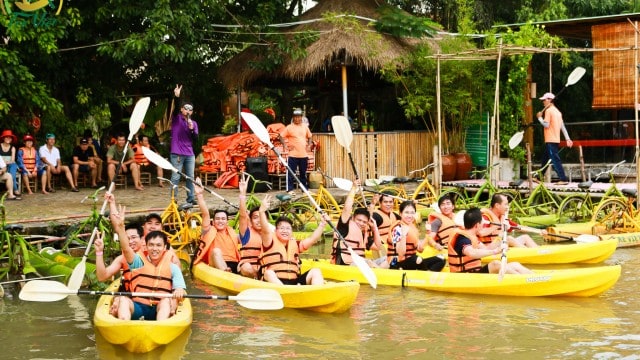 Very attractive teambuilding games
With the ticket price of games here is about 40,000 VND – 50,000 VND / person. If you want to save money, you can buy a package ticket of 100,000 VND / person and you can play 5 or 6 games! Green space, white sand beaches will be beautiful and ideal places for you to check-in for virtual living.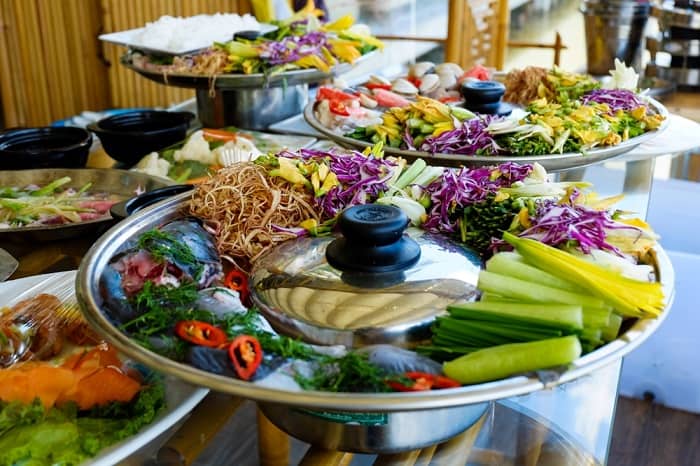 Attractive food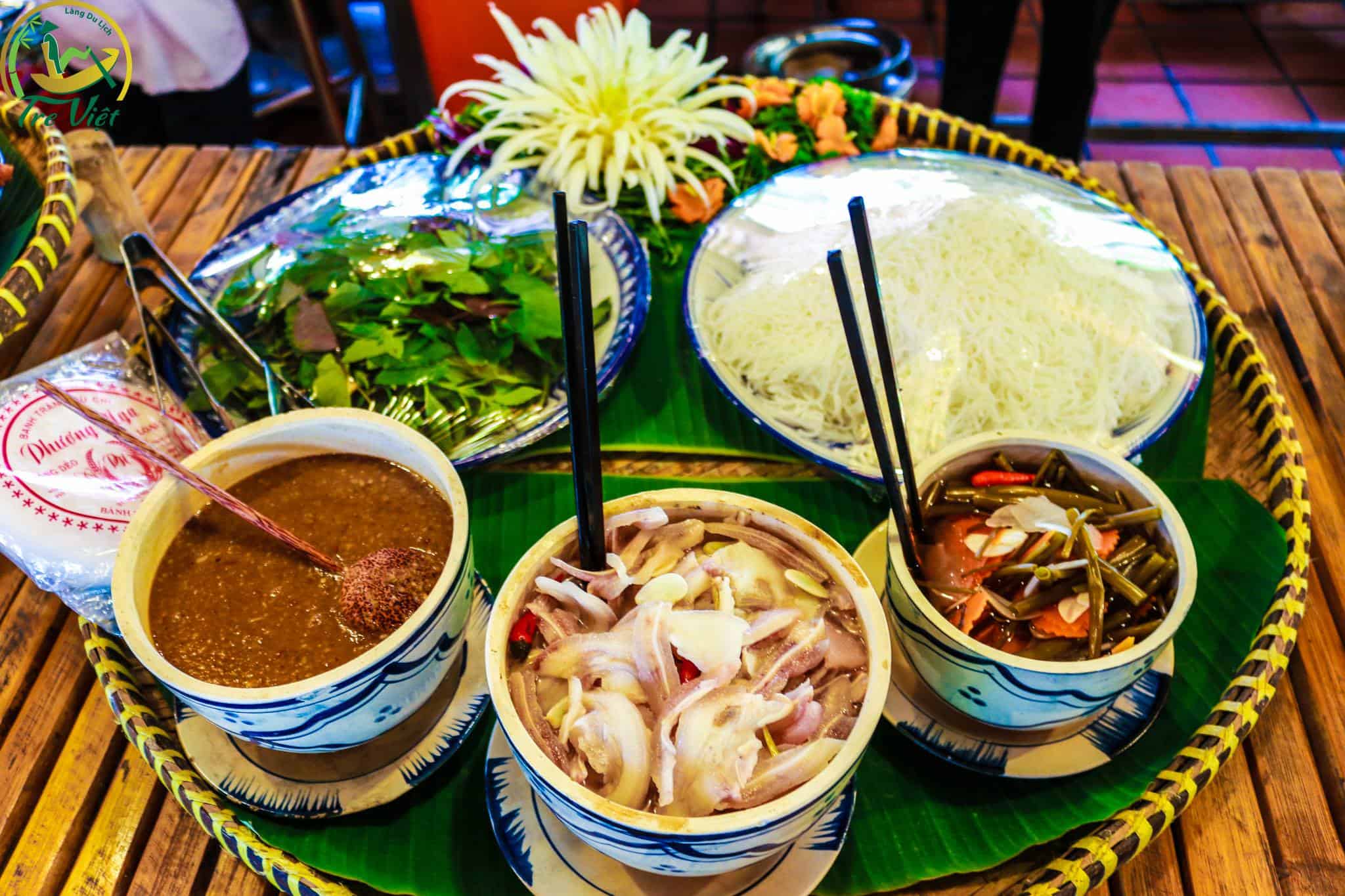 The idyllic cuisine is extremely rich and delicious
Regarding dining, on Saturday and Sunday will organize a buffet for visitors to enjoy. From 8:00 am to 1:00 pm on Saturday, Sunday, tickets will be sold as a 330k combo combo (including entrance ticket + lunch buffet + river bike + swimming pool + free boat racing + magic, circus + 1 moon cake). And after 1pm, the normal entrance ticket will be sold at VND 50,000 / person (no buffet).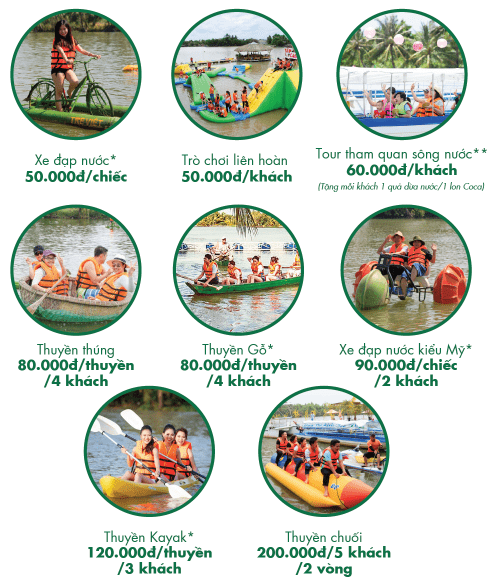 The resort's game price list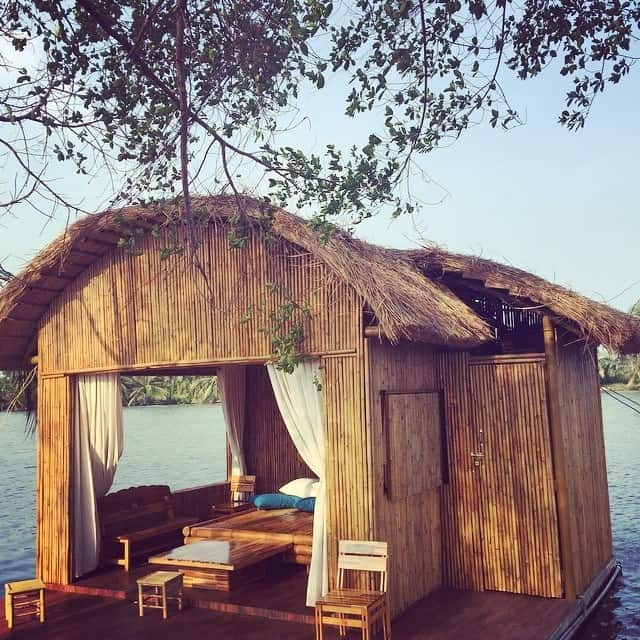 Guest room for tourists
3. Nam Cat Tien National Park
Address: Tan Phu, Dong Nai
Entrance fee: 60,000 VND / person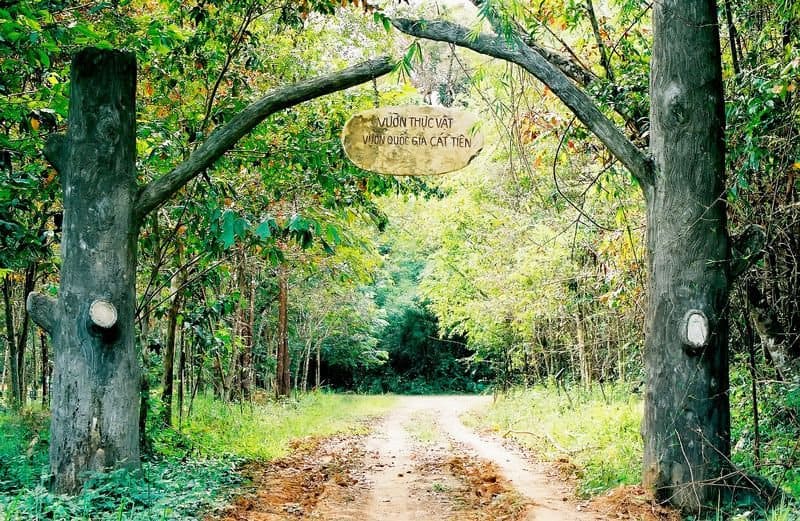 Entrance to Cat Tien National Park
Cat Tien National Park is a nature reserve located 150km north of Saigon city. If you are a nature lover, like to explore all kinds of natural flora and fauna, there are many hotels in Tan Phu district which are very convenient for you to visit, travel and cannot miss Cat Tien National Park. already. This place is one of six biosphere reserves of the world recognized by UNESCO.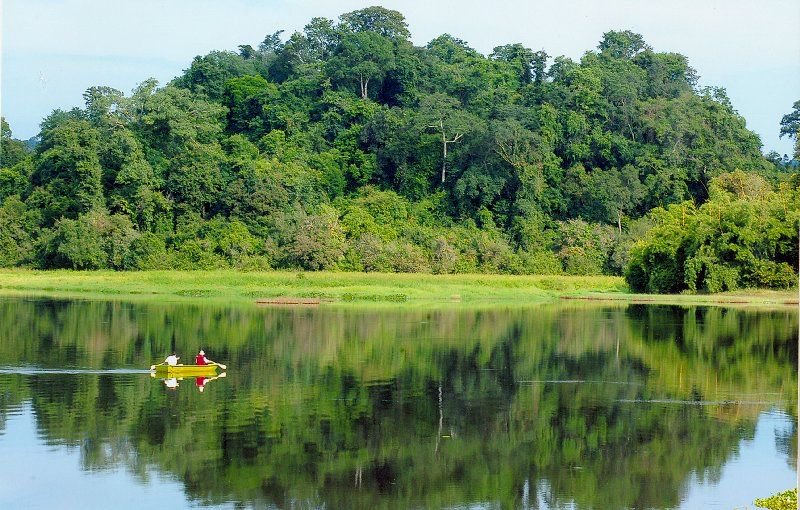 The space is filled with cool green, the lake is flat and peaceful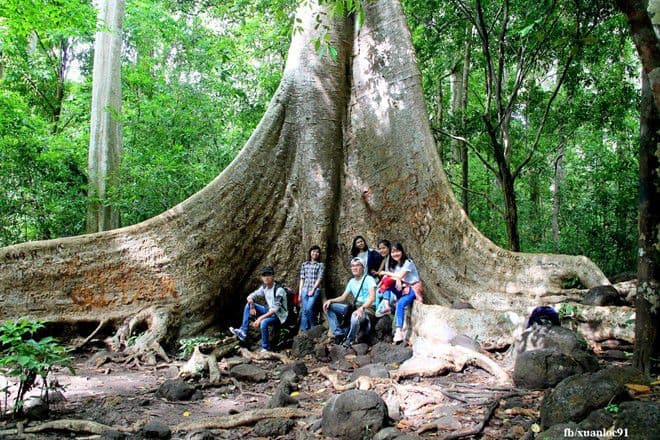 In the national park there are many trees that are thousands of years old. Photo: @ xuanloc91
Butterfly season at Cat Tien National Park. Photo: @ xuanloc91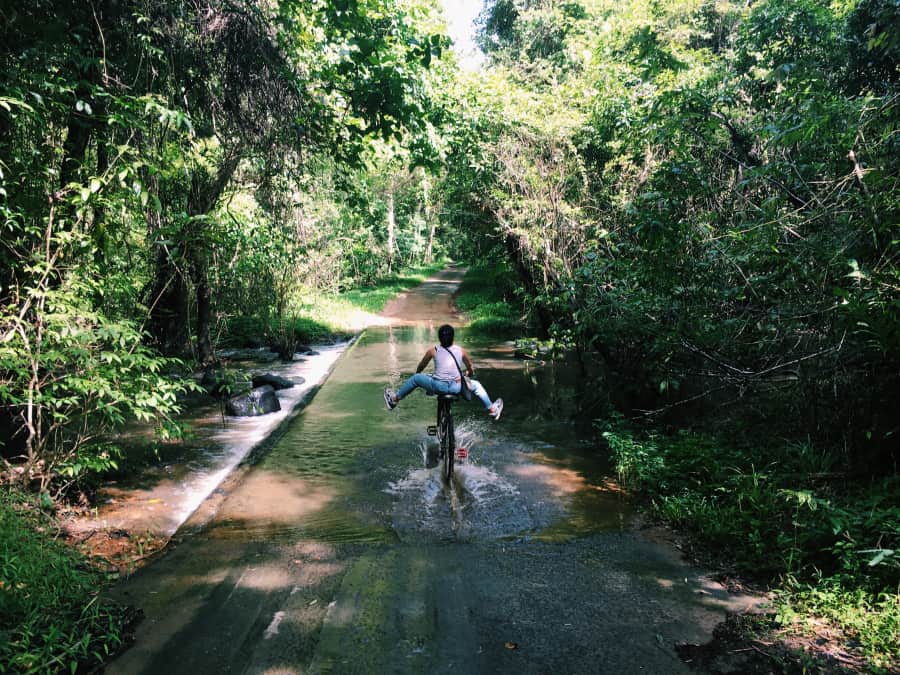 Road to Bau Crocodile
To Cat Tien, you can choose from the following ecotourism routes:
The route explores the botanical garden, where more than 300 different precious wood species converge.
Or Tuyen watch animals at night
Route to visit Bau Sau
Walk through the forest
4. Buu Long Tourist Area
Address: Huynh Van Nghe, Kp4, Buu Long, Bien Hoa City, Dong Nai
Fare
Children under 1.0m are free of charge
Children from 1.0m to under 1.4m: 60,000 VND / ticket
Adults from 1.4m and above: 120,000 VND / ticket
In addition, the ticket price may be subject to additional charges according to the photo crew, tour price, tent price, picnic equipment. Contact additional management for more details.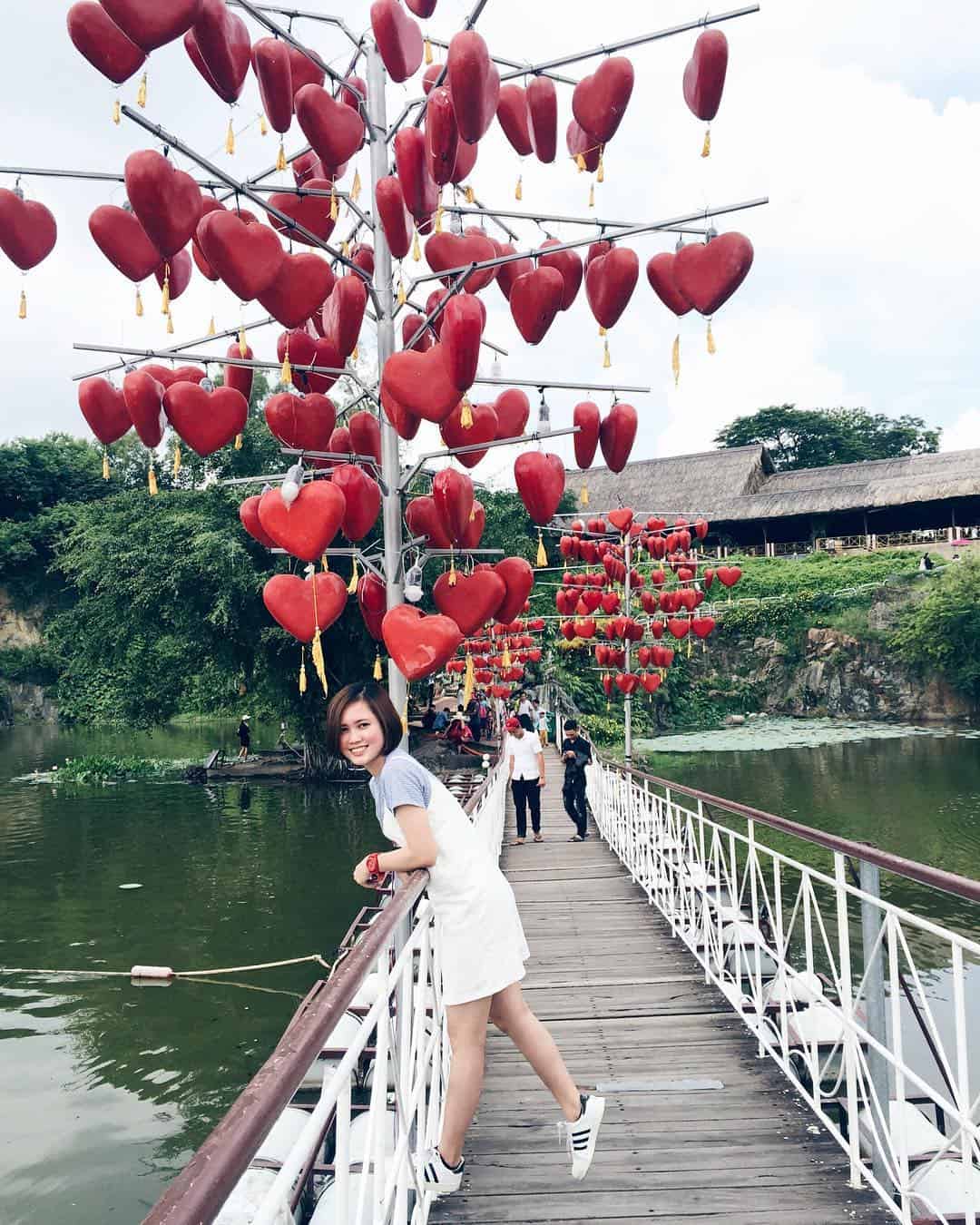 Love Dong Nai version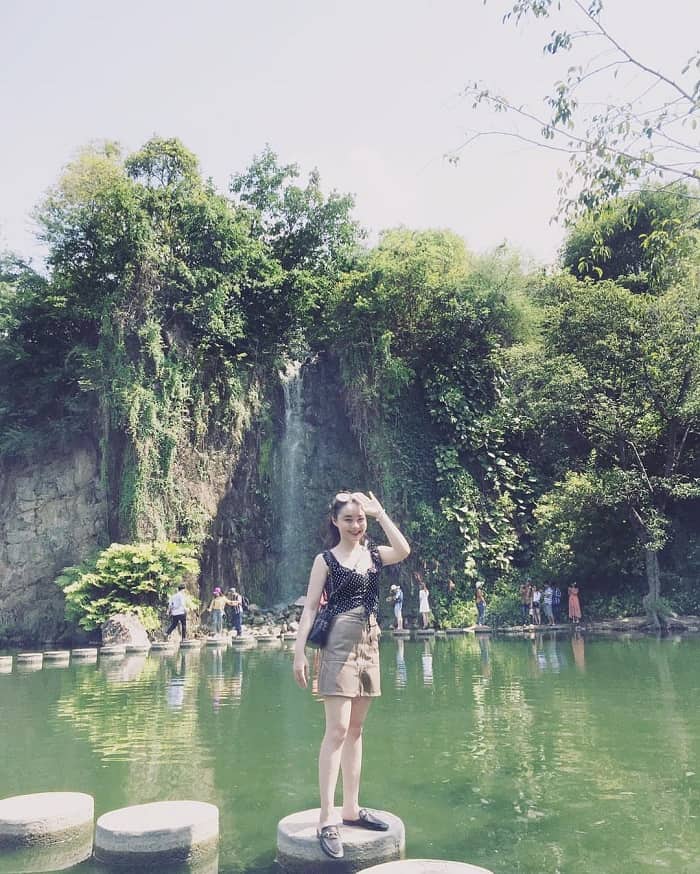 Road to Long An Lake
Buu Long tourist area is one of the attractions of Dong Nam. Located about 30km from Ho Chi Minh City, you can easily come here to relax on weekends, it is known as the miniature Halong Bay with high mountains and wide lakes creating a beautiful wild landscape. Relax by the blue lake or sit on a swan boat walking around the lake to dispel all fatigue of everyday life.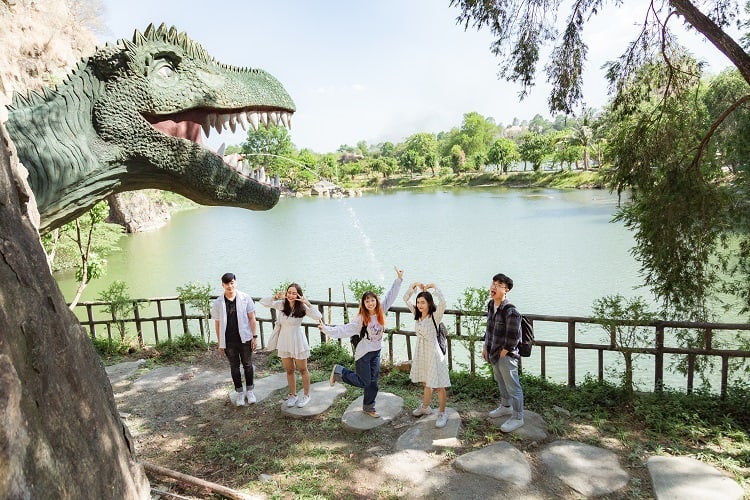 This place is very suitable for picnic with group of friends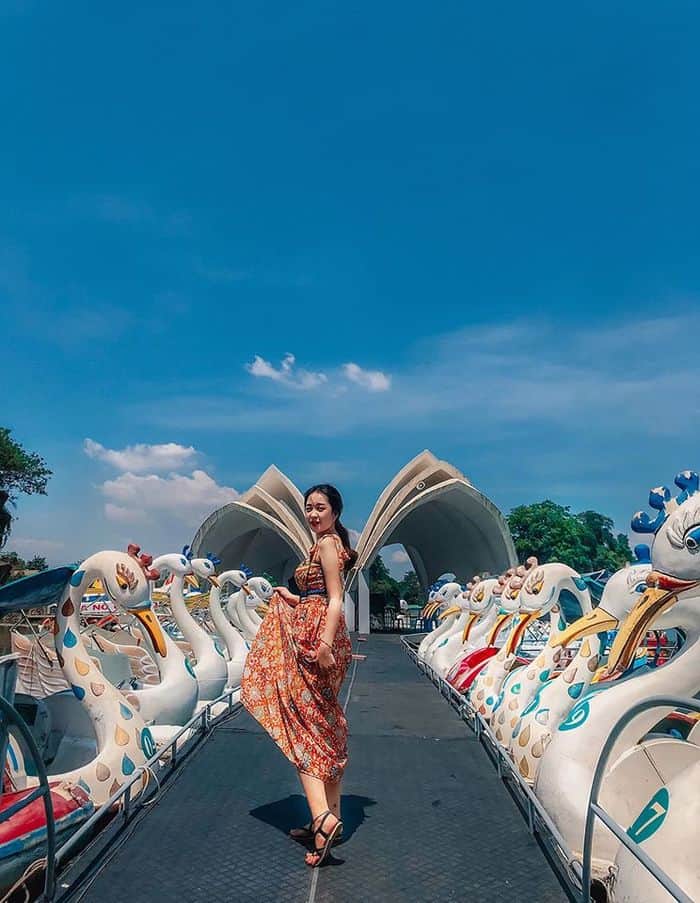 Don't forget to prepare beautiful dresses for virtual life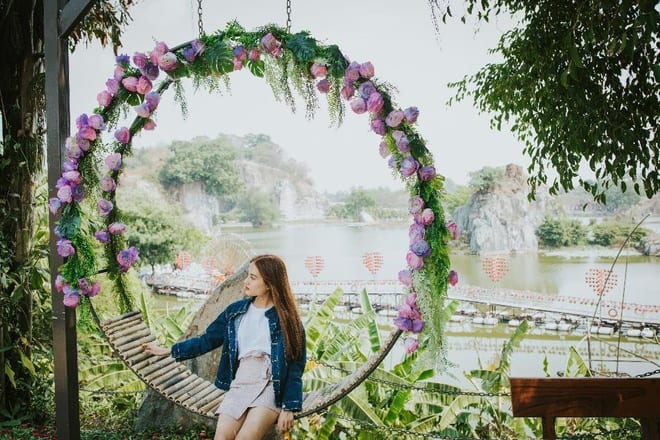 If you come home late, you can refer to some of the following Bien Hoa hotels for your convenience!
Ngoc Son Hotel
HotelK10, Vo Thi Sau, KP7, Thong Nhat Ward, Bien Hoa City, Dong NaiPrice from 630,000 VND / night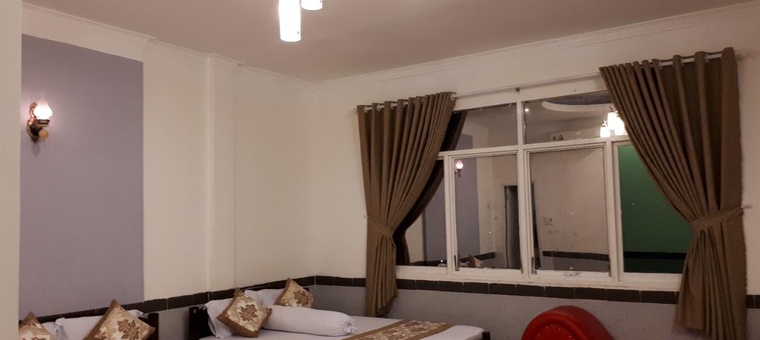 Ngoc Son Hotel is a budget hotel, but fully equipped with all facilities to help you rest most comfortable. Especially, the hotel also has love chairs for couples having a sweeter and salty night.
5. Mango Garden tourist area
Address: 537 Dinh Quang An, Tan Cang Hamlet, Phuoc Tan Commune, Bien Hoa, Dong Nai
Admission fee

The price list of services at Vuon Xoai tourist site
Mango Garden Ecotourism Area is an attractive Dong Nai tourist destination to help you get close to nature, heaven, plants and flowers. Visitors come here as if lost in the vast wilderness. The rows of cool green oil palm trees cover the winding small paths with birds singing and the streams ringing, creating a peaceful romantic Mango Garden.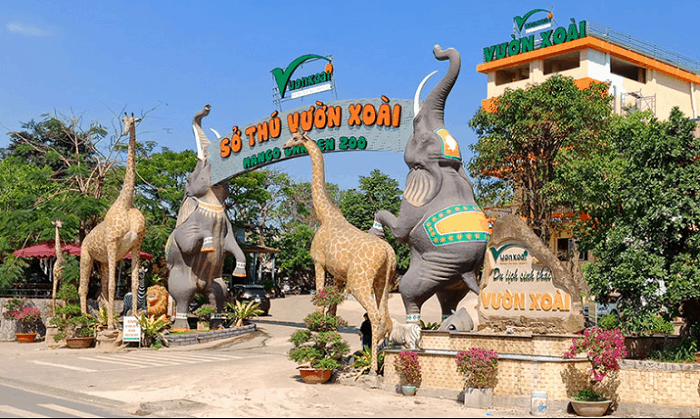 Visit the zoo
Not only that, visitors can also participate in exciting new games such as ostrich riding, grass slide, elephant riding in the Central Highlands, paintball shooting, crocodile fishing, kayaking, basket boat rowing, … Play is the time to enjoy delicious food.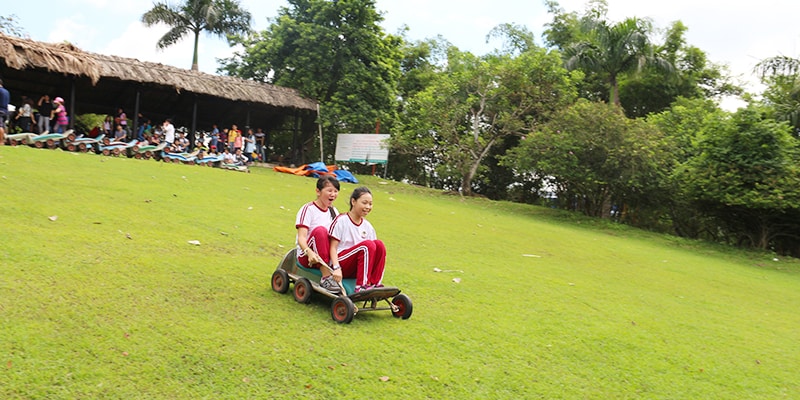 With a system of different large and small restaurants, professional staff and chefs will bring you the most attractive meals. You can book a room at hotels in Bien Hoa city which is very convenient for entertainment and tourism of tourists.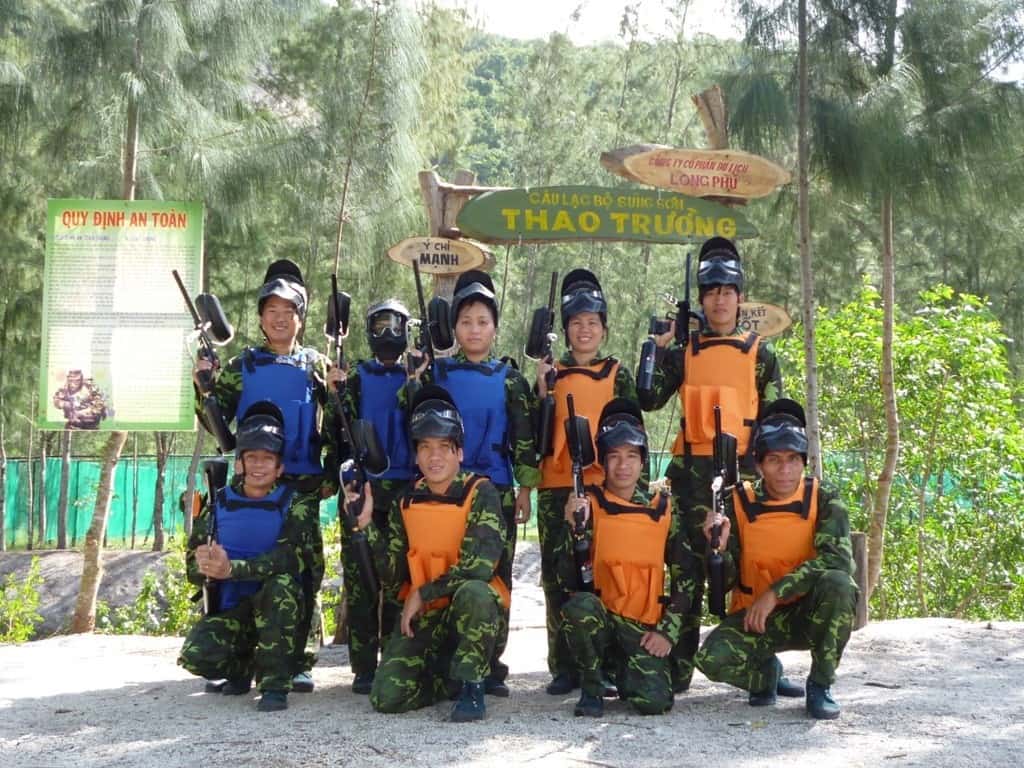 Team Building with very interesting paint shooting
6. Long Khanh Fruit Garden
Address: Long Khanh town, Dong Nai province
Admission fee: 50,000 VND – 80,000 VND / person (depending on the garden house)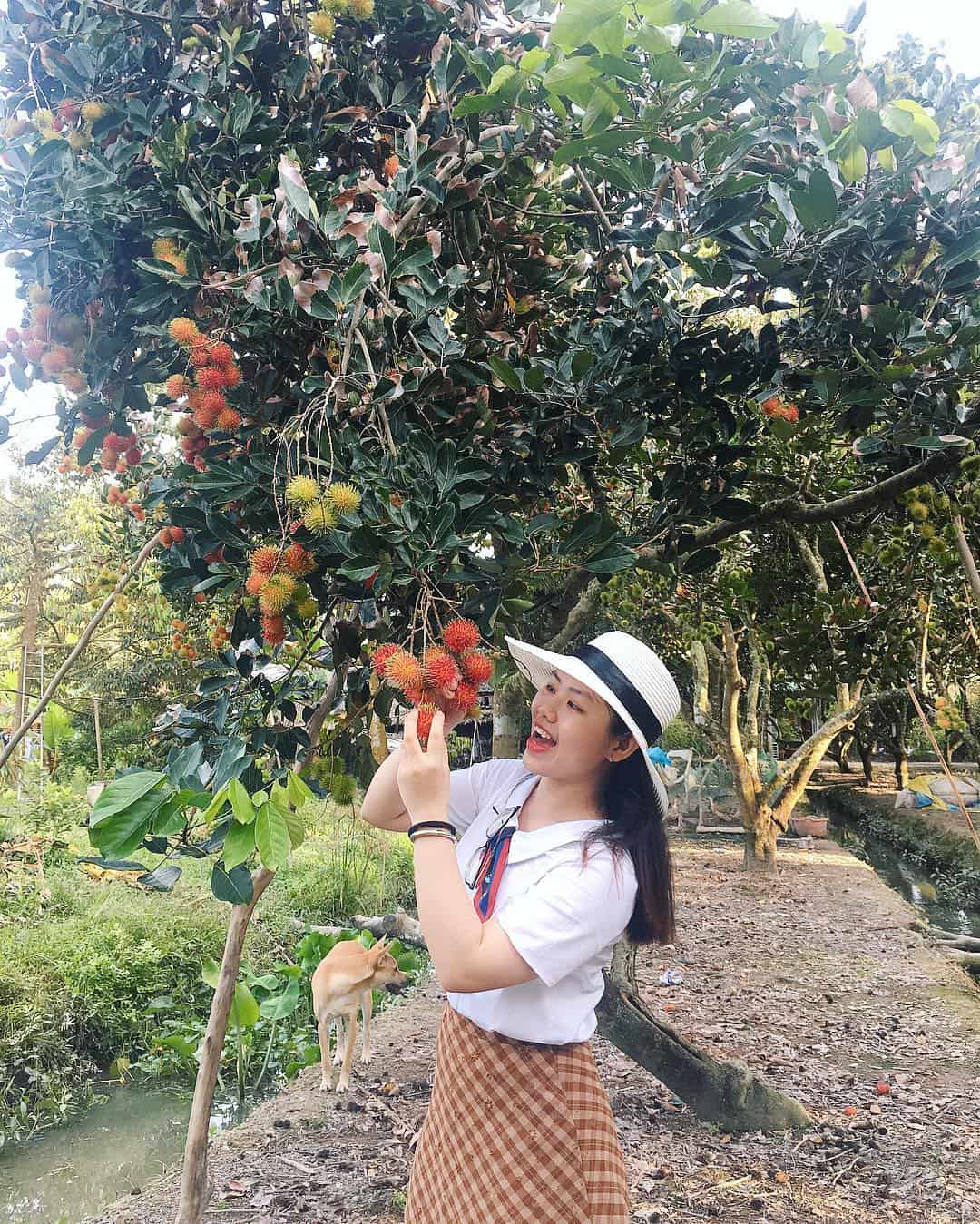 Sweet red rambutan clusters. Photo: @trucrep
Long Khanh town is known by many for the largest fruit granary in the Southeast. That is why this place has become a Dong Nai tourist destination, attracting a lot of visitors to visit and enjoy fruit.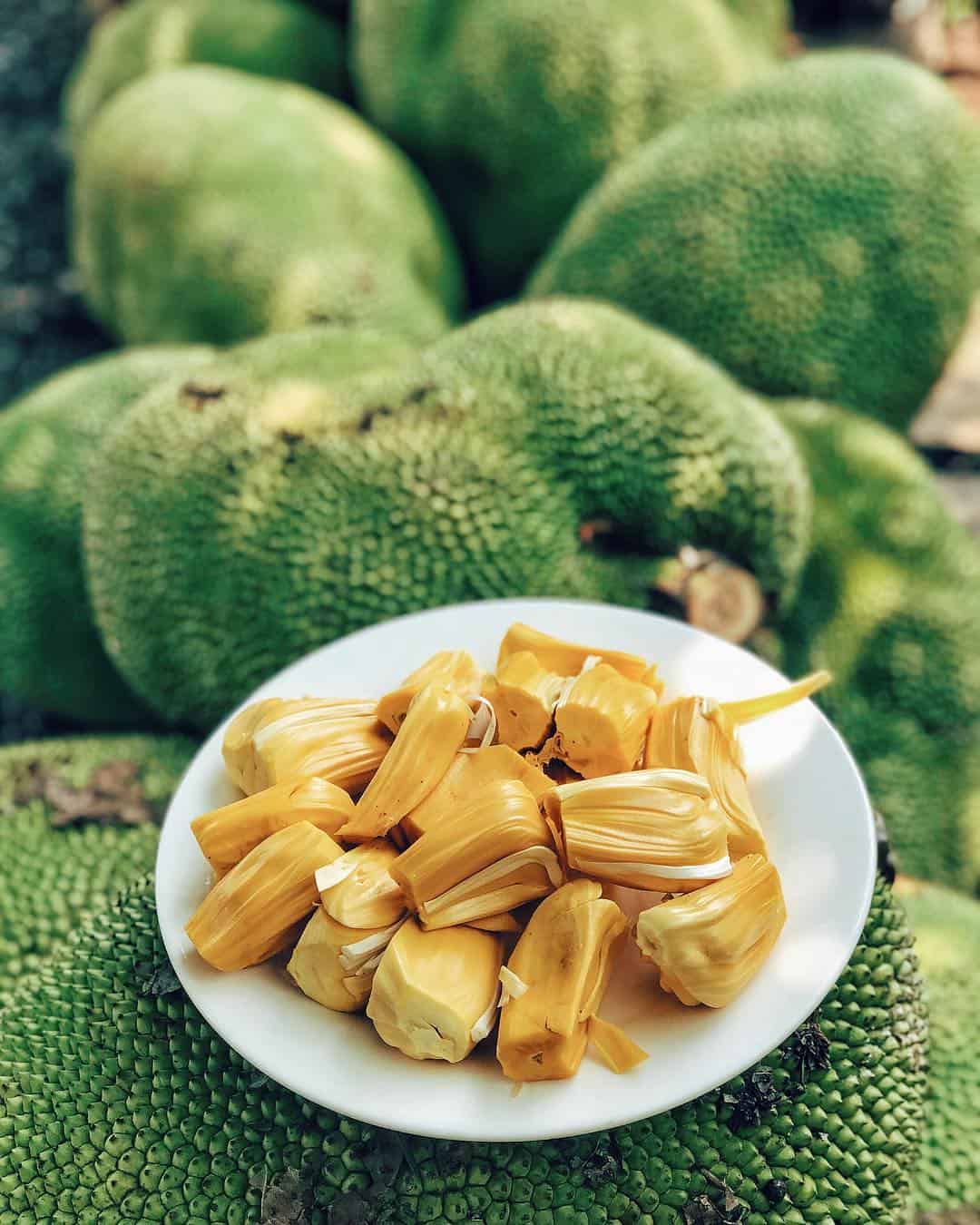 The yellow jackfruit is fragrant. Photo @ di2garden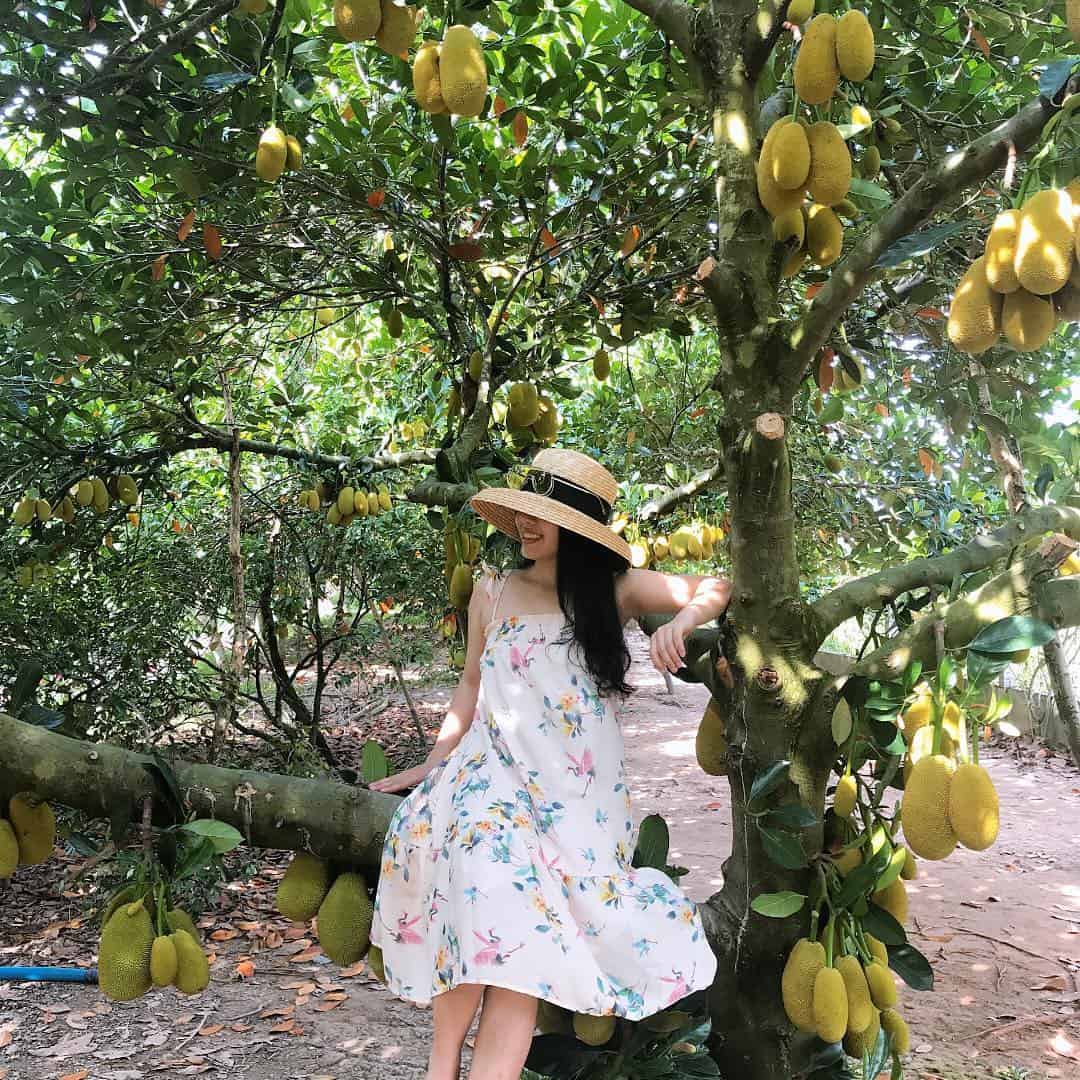 Jackfruit trees are all wrong fruit. Photo @ duong.ng.33
Only about 80km from Ho Chi Minh city, you can come here by motorbike or car. If you want to change the wind to explore the lush green gardens with countless fragrant fruit trees, it will be a wise choice. Just go out, explore new land but also enjoy delicious, ripe fruits from the trees during the trip.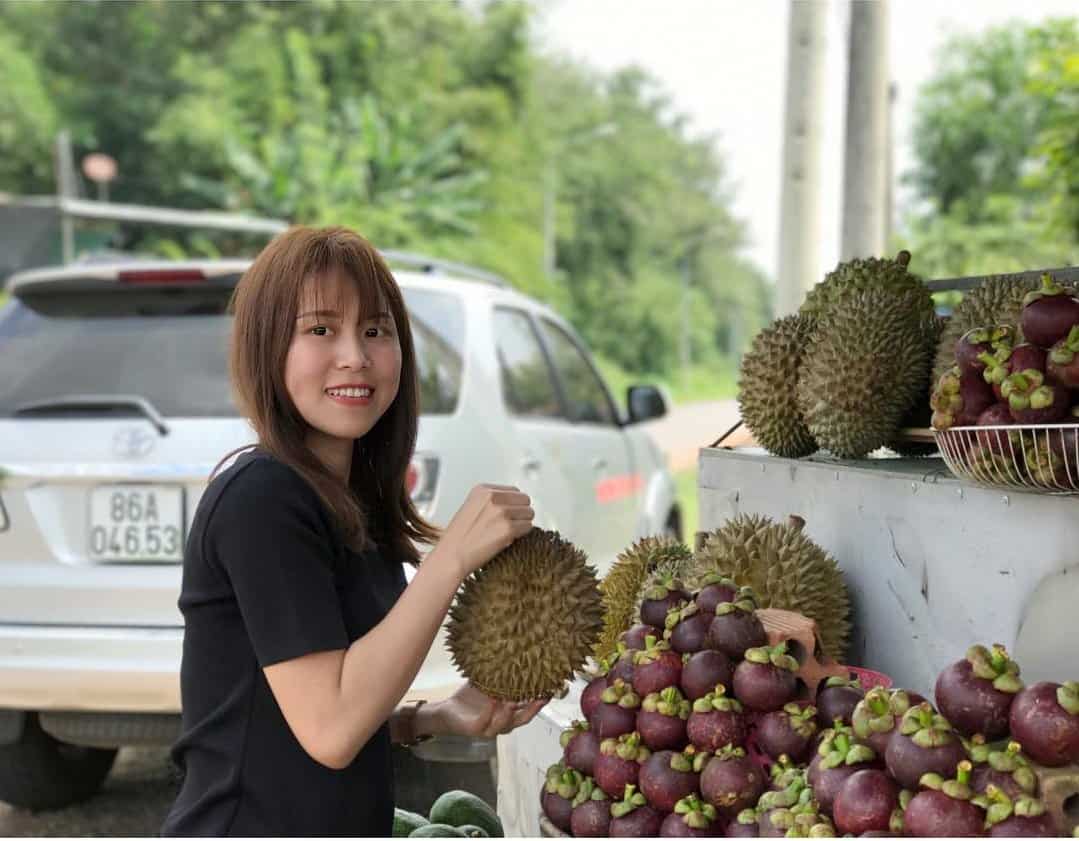 Don't forget to buy fruit as a gift.
Long Khanh Fruit Garden usually has 2 types of sightseeing that are stomach bags and trees. With the stomach, you will be able to eat full stomach, while the tree means buying the whole tree. Because the prices of fruit here are super cheap, you can also buy them as gifts for loved ones at home.
7. Giang Dien Waterfall
Address: 104/4 Hoa Binh Hamlet, Giang Dien Commune, Giang Dien, Trang Bom, Dong Nai
Admission fee: from 115K – 500k, there are discounts for students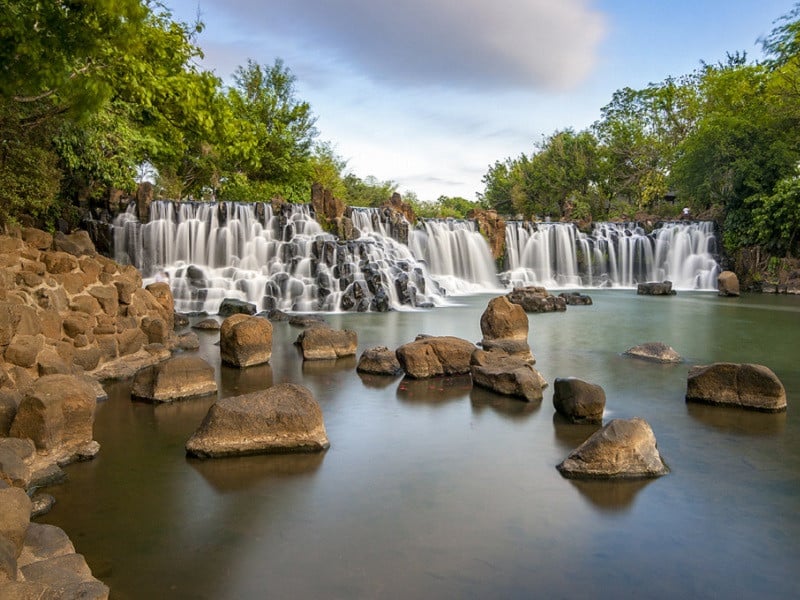 The majestic beauty of Giang Dien waterfall
Giang Dien waterfall is a place that attracts a lot of young people and families come here to organize camping, swimming and organizing meals. With a wild landscape surrounded by green trees, rocks help you immerse yourself in the green nature, away from the bustling urban atmosphere.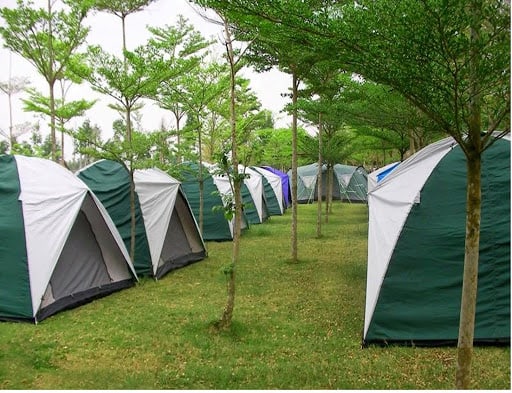 Camp overnight at the falls
If you want to immerse yourself in the water at Giang Dien waterfall, you should note the following points:
Only the dry season is clean and the rainy season is cloudy red.
If you want to take a bath, you must have a life jacket, if you do not have, you must rent.
If you take a bath, be careful because there are too many sharp stones that can easily cut your legs.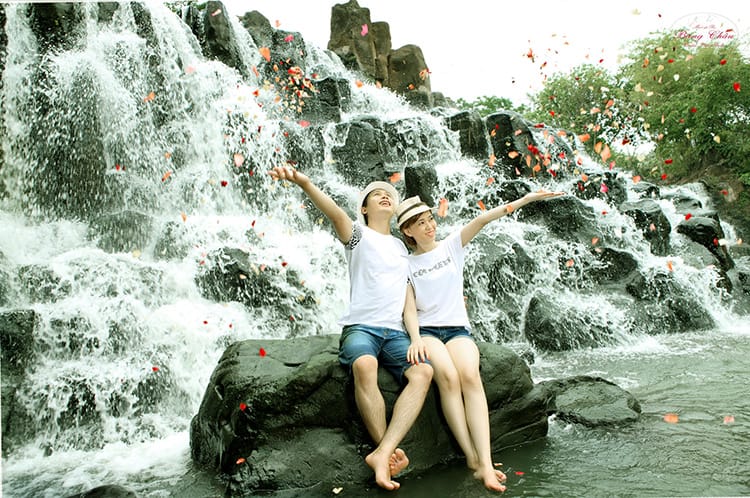 Giang Dien blooming phoenix season
8. Scorpio Vang tourist resort
Address: Phuoc Khanh, Nhon Trach, Dong Nai
Entrance fee: 100,000 VND – 220,000 VND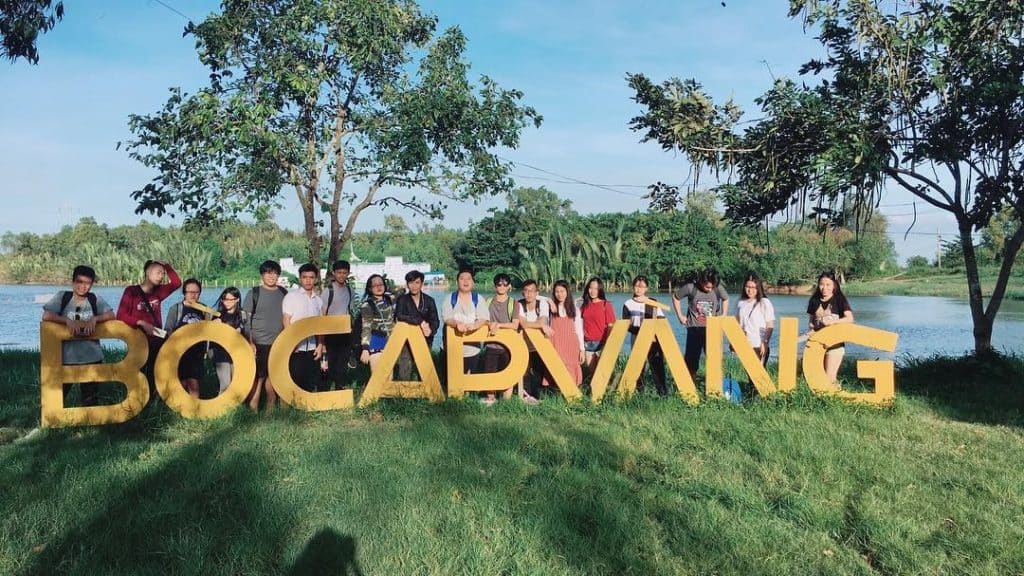 Coming to the Golden Scorpio is to go out to play the whole new team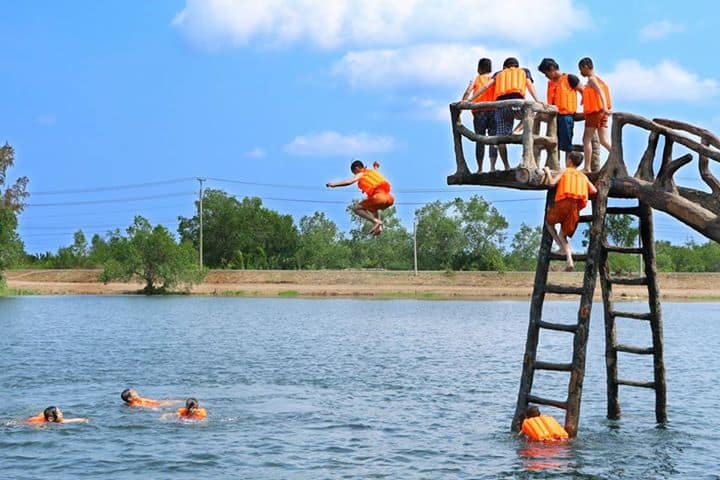 Exciting water games
Scorpion Ecotourism Area is one of the eco-tourism areas in the countryside of the Southern region. With an area of ​​up to 0.6 hectares, this place is considered a "green" tourist destination of Dong Nai province. Food services, entertainment, Dong Nai hotels here are enough, is an interesting weekend picnic spot for people in the surrounding areas.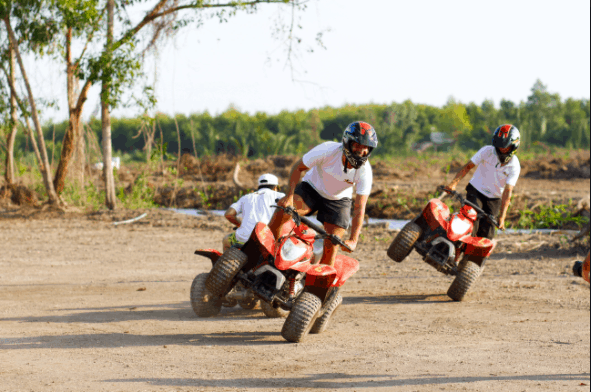 Adventure racing for those who love challenges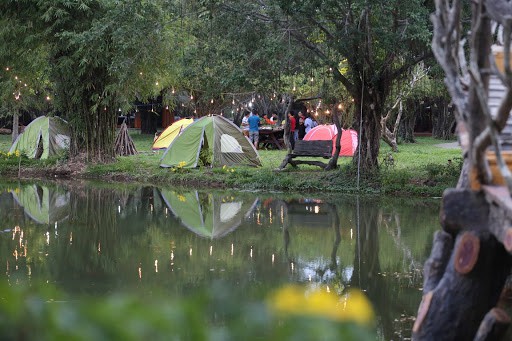 Camp and enjoy hot BBQ in the woods
9. Rock three
Address: QL20, TT. Dinh Quan, Dinh Quan, Dong Nai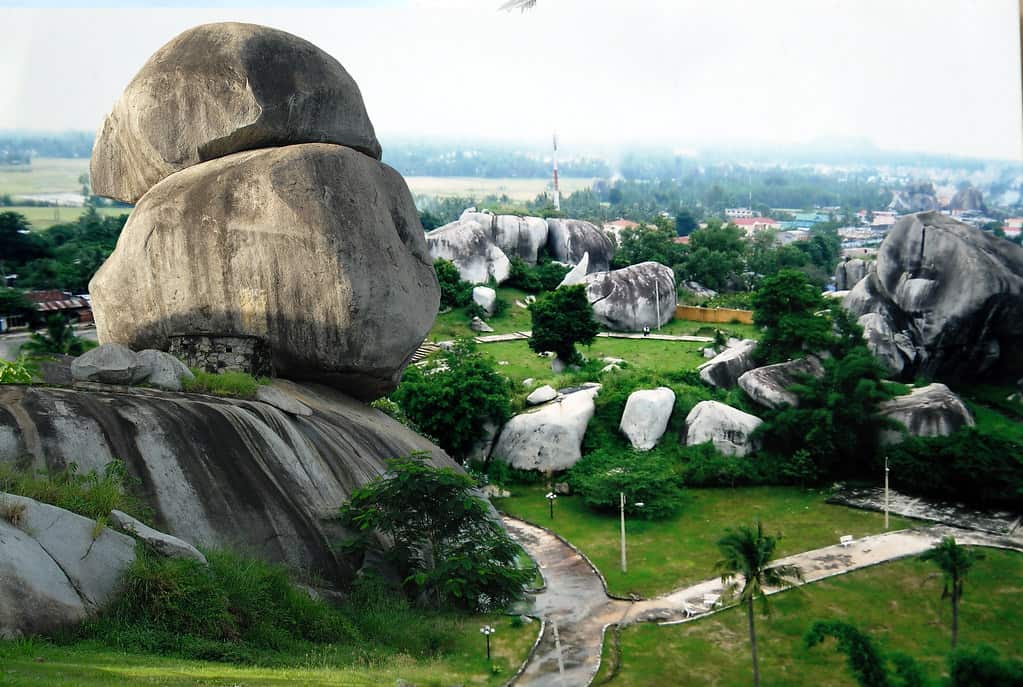 Super huge rocks lying on top of each other
Other visitors will be caught three-stacked rocks located on Highway 20 towards Da Lat, 110km from Ho Chi Minh City. Due to the 3 stones lying on top of each other quite unstable as "threatening" the pedestrians. According to known information, people gathered Ba Chong Mountain, Nui Da, Hon Dia and hundreds of other large and small rocks here and named them the scenic Ba Chong mountain .
Tourists often check-in at Ba Chong Stone landscape (Photo ST)
Thanks to the strange shape, so many visitors stopped to admire the scenery. And the highlight of the Da Chong complex is the Hon Dia mountain cluster with a very unique and interesting shape. This mountain cluster is located on a small rock at an altitude of 43 meters above the ground. There are many rocks connected to each other in this mountain cluster, in addition to the overgrown trees create mysterious caves. Like trees and rocks looking for ways to rise in search of life.
10. Chua Chan Mountain
Address: Xuan Loc district, Dong Nai province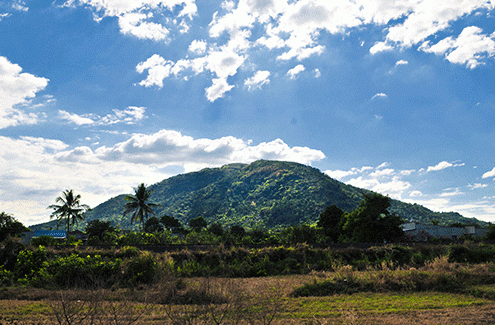 Chua Chan Mountain has a name derived from the Cham language Chơk Blanket (meaning mountain), or another name is Gia Ray mountain, Gia Lao. This is the second highest mountain in the South with an altitude of 800m above sea level.
When you climb to the place you will be immersed in cool nature or simply burst into joy when conquering the mountain. With unspoiled natural scenery, this place promises to bring you the best photos.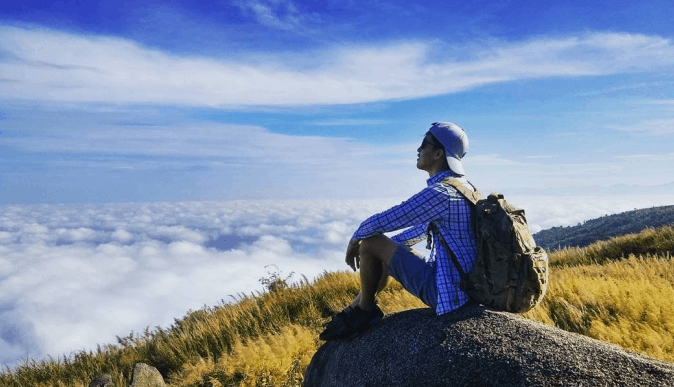 Currently, there are many young people who love to explore and conquer Chua Chan mountain. However, before going to this Dong Nai tourist destination, you should learn carefully about the way to the mountain as well as the way to the pagoda. Avoid the case of groping to the temple and have to return because you do not know how to get to the top of the mountain.
11. Tran Bien Temple of Literature
Address: Buu Long, Bien Hoa City, Dong Nai
The ancient beauty of the Temple of Literature
Tran Bien Temple of Literature is one of the national monuments of Vietnam. One of the first temples was built in Dang Trong. The purpose is to honor Confucius, honor Vietnamese cultural celebrities, and serve as a place to train talents. Up to now, the Temple of Literature is over 300 years old.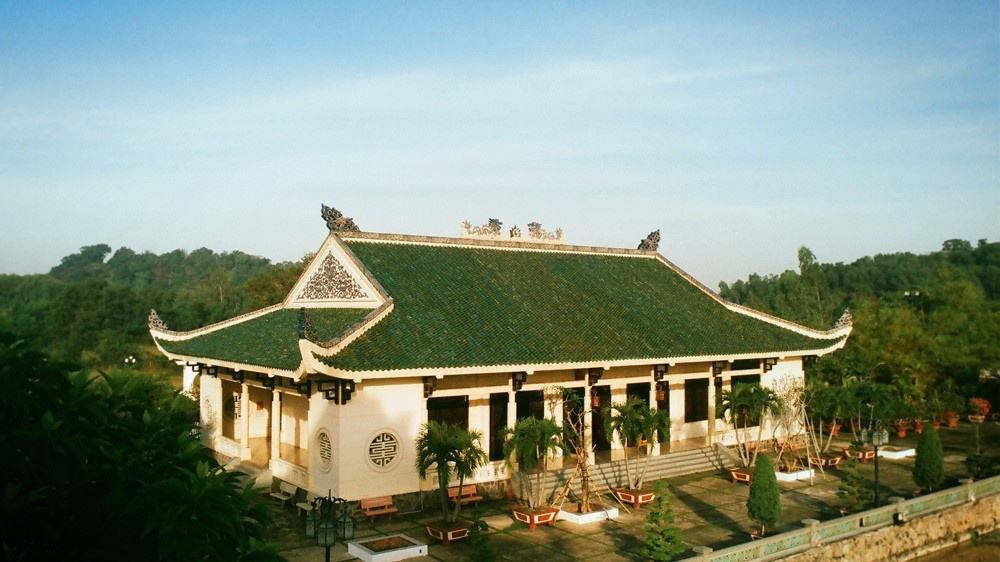 The roof of the Temple of Literature is green and looks very fancy
Built in the style of Van Mieu – Quoc Tu Giam architecture in Hanoi, including items such as the main church, left vu Huu vu, ceremony courtyard, … Tran Bien Temple of Literature is a place to show the tradition of guru respect and respect for sage.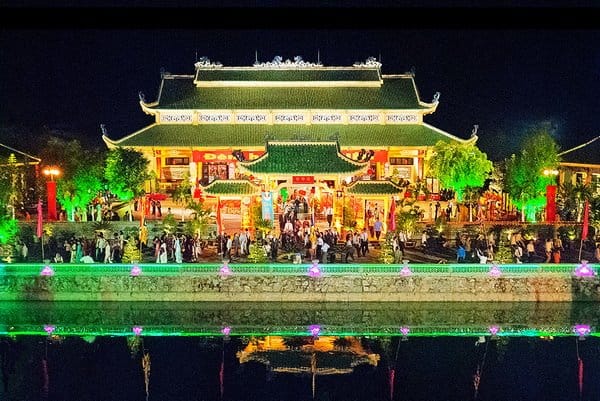 Celebration of 300 years of building a temple .