Saigon specialties are plentiful. But coming to Saigon without having ever tried these 21 famous and delicious Saigon specialties, living in a very sorry life is very sorry for yourself!
List of 21 Saigon specialties based on:
– These are the delicacies of Saigon introduced and recommended by local people and people.
– These delicious dishes in Saigon are very popular with people here and tourists, choosing to eat the most.
– Are the dishes most mentioned by tourists when coming to Saigon.
– Some specialties in Saigon are not only famous in the country but also famous in the world.
1: Saigon Broken Rice.
Delicious specialties must try.
To Saigon, just ask the people here what specialties should eat first, the answer will be "Com Tam". It is one of the most popular breakfast dishes of Saigonese. However, today broken rice is a familiar dish of all 3 breakfast, lunch and dinner of Saigon people.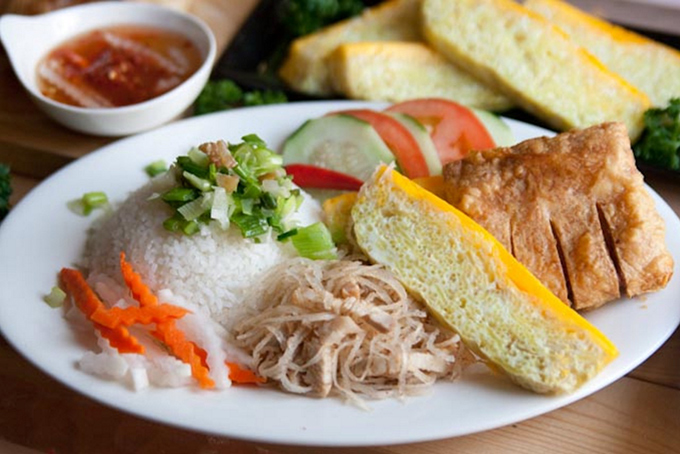 Com Tam delicious dish Saigon has existed for a long time.
A special feature of broken rice is that the rice used for cooking is broken rice, broken rice grains. A famous plate of broken rice is not only delicious but after it is a story of poverty and poverty of the Vietnamese people in the past. Therefore, the Korean TV station EBS has its own clip about this delicious dish in Saigon.
If you have not had the opportunity to come to the city. In Ho Chi Minh City to enjoy this delicious Saigon Broken Rice, you can still eat Saigon broken rice in Hanoi, such as Saigon broken rice in the old town, broken rice in Saigon My Dinh, …
2: Nam Vang noodle soup.
Where to sell first?
Nam Vang Noodle Soup is a Vietnamese noodle dish made by Vietnamese people with shrimp and fish and is sold first in Nam Vang. Unlike traditional noodle soup that uses only bones and flesh, Nam Vang noodle soup also has minced meat. Besides, Nam Vang rice noodle with main ingredients is chewy noodle, pork heart cooked with a little extra price, chives, minced meat. This is one of the delicious dishes in Saigon that is very popular.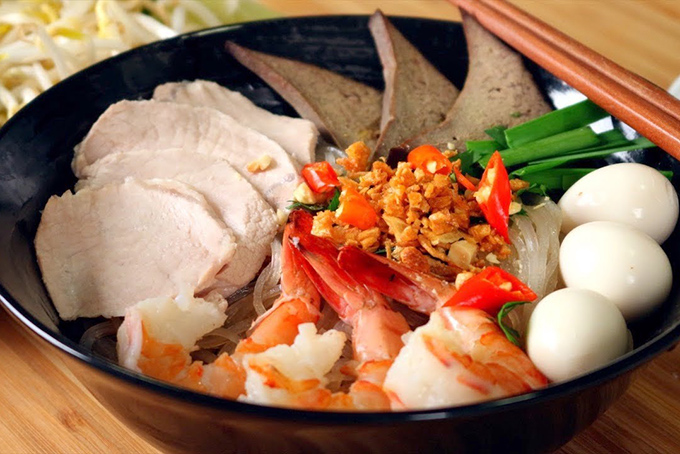 Nam Vang noodle soup is a delicacy in Saigon by Vietnamese.
3: Vandalism
Many Saigon people consider Lagoon Lieu as a familiar street food in Saigon. Bad dish is associated with many generations of students, students, young people, … Bad dish is made from many different ingredients, such as; the pig's heart, lungs, lap, tongue, … Saigon's specialty is fragrant with the smell of coconut milk on the street vendors, and the spicy taste stimulates the senses.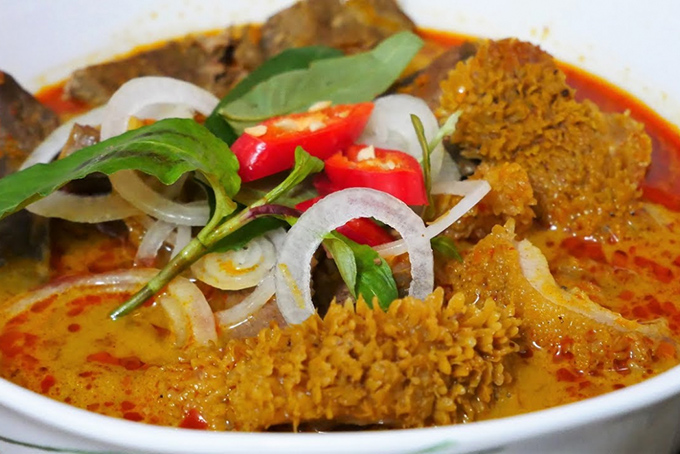 Lagoon is a specialty of Saigon street familiar to young people.
4: Bread breaking
There are 2 types of bread for you to enjoy: breaking water with sauce with bread and breaking dry water sandwiched into bread.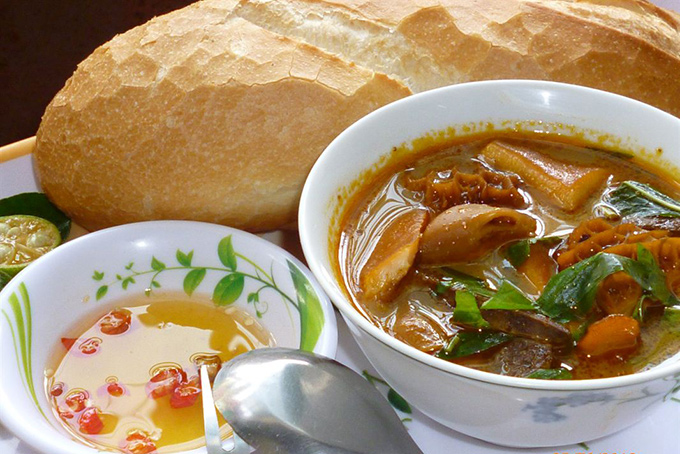 Crispy, crispy bread is a delicious, crispy Saigon.
You can choose from a variety of different types of eggs to be sandwiched on bread such as: breaking liver, breaking tongue, breaking mouth meat, quail eggs, duck breaking, duck gizzard … Enjoy a loaf of bread With delicious, crunchy and bold pieces, there's nothing better.
5: Saigon beef dry salad
In Saigon, when they were saddened, people wanted to eat something that reminded them of dry beef salad. Dried beef salad has the sour and sour taste of fish sauce, the fatty taste of liver, papaya is crispy. Served with savory shrimp crackers and laksa leaves, adding spicy chili sauce will be a snack that you can not stop chopsticks.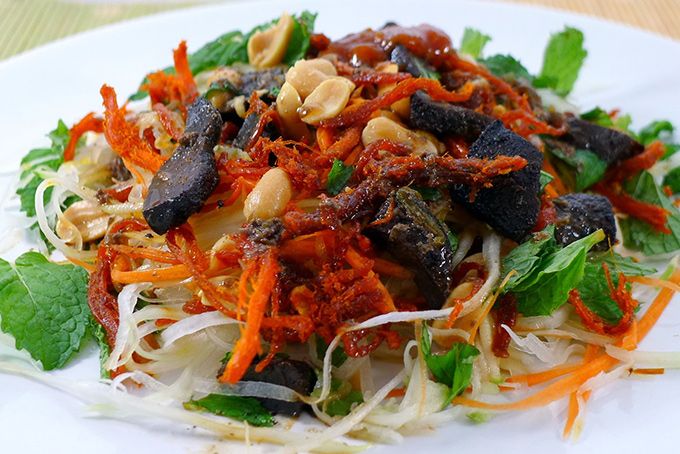 Just sad, want to eat something, people remember back to dry beef salad
6: Frying flour.
Fried dough has been present in Saigon since the Chinese immigrated to South Vietnam. Normally, the people here will use square-sliced ​​taro, mixed with soy sauce and fried in gold. Then, smash it in, add a little green onion. I feel that the more I eat the scallions, the better. The fatty taste of taro powder, the pulp of the egg and the sweet and sour sweet and sour soy sauce will make you "fall" and crush this dish!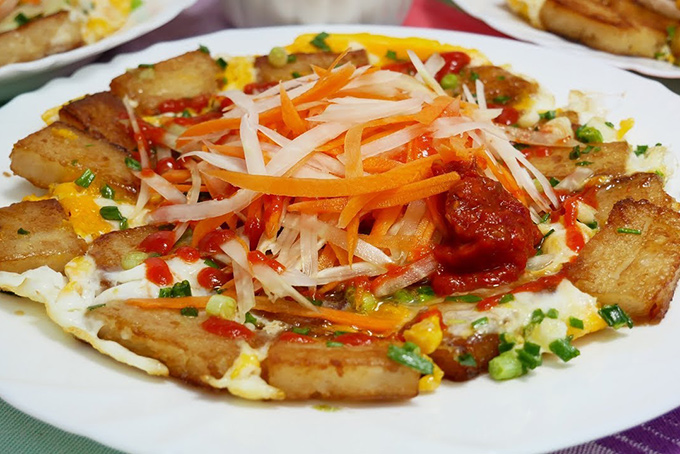 Saigon fried flour specialty often uses taro, cut square and then fried.
7: Saigon spring rolls.
In 2011, the US travel site CNN ranked spring rolls ranked 30th in the Top 50 world's best dishes. This dish makes those who do not like to eat vegetables also have to eat because of the harmonious combination of green vegetables with soft, sweet ham with sour, spicy, sweet fish sauce.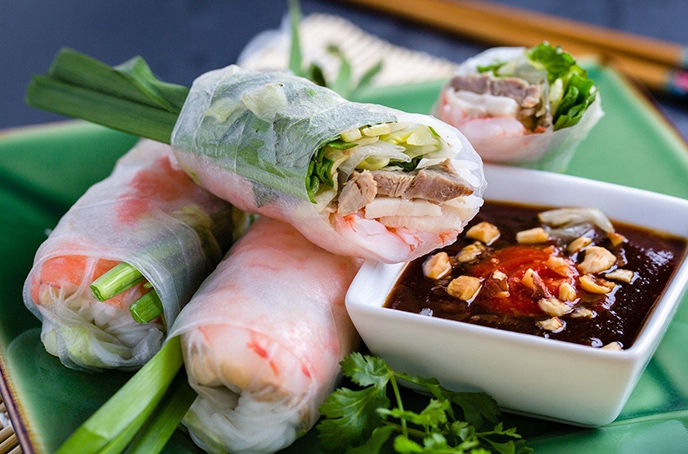 Spring roll is a delicious dish in Saigon ranked 30/50 most delicious dishes in the world.
8: Saigon salted egg sponge cake.
The attraction of the dish lies in the salty taste of the cotton scrub and the sweetness of the sponge cake, a strange yet delicious combination. Salted egg sponge cake is processed during the day and has a shelf life of about 2-3 days. Therefore, the desired egg sponge is also a Saigon specialty as a gift if you do not travel too far from home. In addition, you can refer to the "blood and blood" experience when buying Vietnamese specialties as gifts, to better understand why should choose daily dishes when traveling near.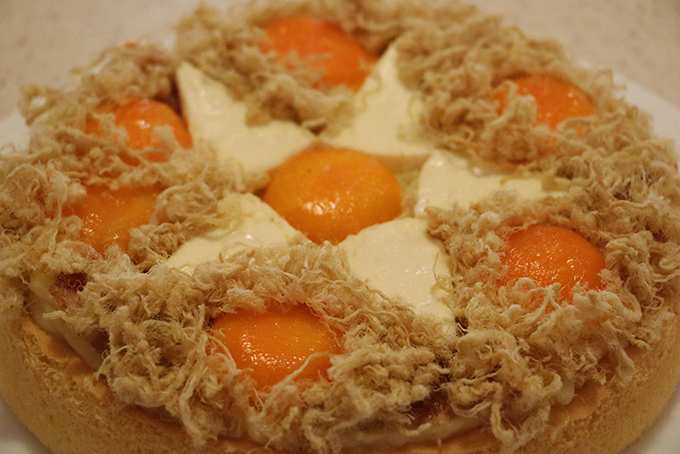 Saigon specialty salted egg sponge will be brought back as a gift.
9: Saigon goby leaf goby hotpot.
Goby hotpot has a sour taste of giang leaves, fresh vegetables combined with firm goby fish. In particular, you will be impressed by the freshness of goby fish. Because the goby fish used for hot pot is still alive and jumping in the pot.
The ingredients for making specialties in Saigon leaf goby hotpot are always fresh and delicious.
10: Saigon pancakes.
Southern banh xeo originated from the Khnmer people in the South. Saigon pancake is supple and tough, has a crispy edge. The characteristic feature in Nam Bo Xeo cake is always big and round, with a little fat filling, silver shrimp, green beans, little bean sprouts and onions …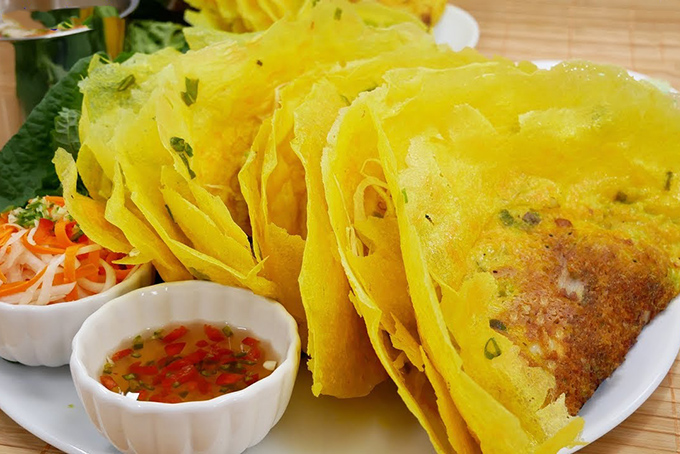 Nam Bo's specialty is always bigger and rounder than the central region's pancake.
11: Saigon grilled sticky bananas
Grilled sticky banana is not only a favorite snack in Saigon, even when it goes to Hanoi or Singapore, it also resonates. The fragrant sticky glutinous skin, blended with the banana filling, add sweet coconut milk, roasted peanuts.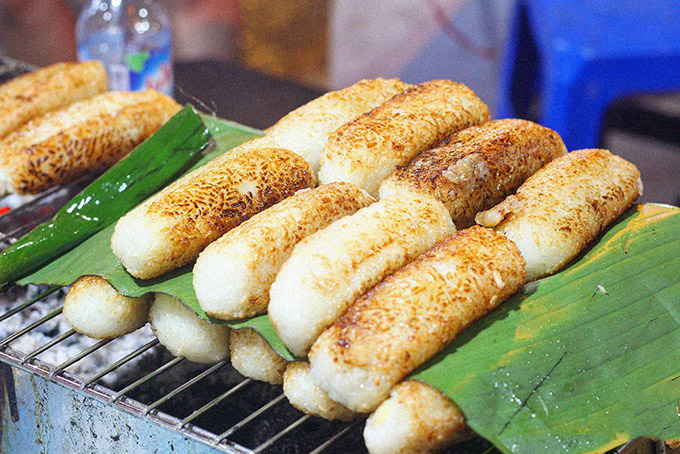 Saigon grilled sticky bananas are famous throughout Singapore.
12: Mixed rice paper.
Saigon mixed rice paper is known as a snack, made from frost-dried rice paper, cut into small strands. When eating, they will be mixed with shredded green mango, chopped laksa leaves and sprinkle a little more to Tay Ninh shrimp, squeezed a little bit of kumquat juice. Add a little scallion fat with peanuts and a bit of roasted shrimp for a richer flavor. In addition, this dish will also be eaten with boiled quail eggs and some beef jerky.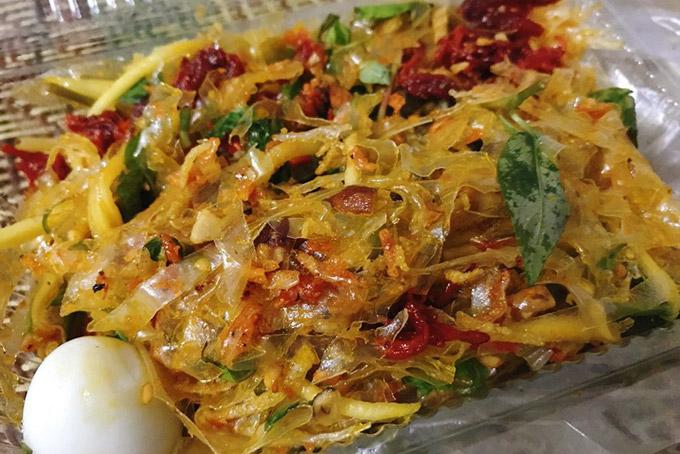 Saigon mixed rice paper is known as a snack
13: Grilled goat breasts.
The soft, crunchy goat breast is often dipped with a pot that is neither too salty nor too sweet, a little bit of satay, and then almost rubbed to enjoy. Grilled goat breast is a favorite dish of many people, especially in cool weather.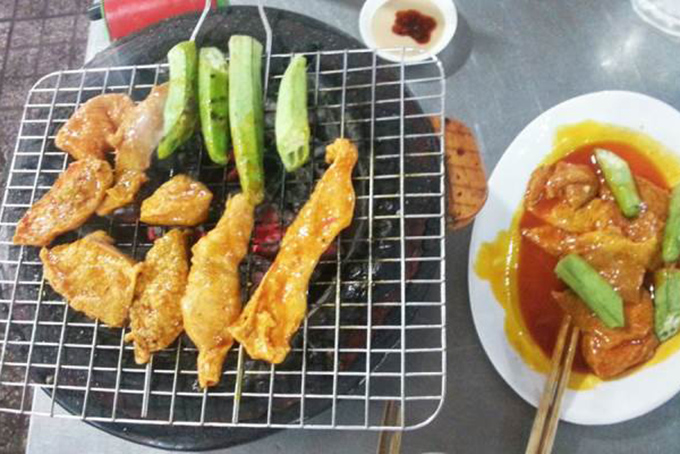 The specialty of goat breast is soft, crispy and is often dotted with soya as the standard taste.
14: Durian salted egg pudding
Durian salted egg pia cake is a traditional dish of the Southern people, often chosen to buy as Saigon specialties as gifts from many tourists. Called durian egg pia cake wants to be made from durian, you should consider when buying. Since many people cannot eat durian, when they smell it they will be afraid. And if you can eat durian, the durian pia cake with salted eggs will make you crave forever.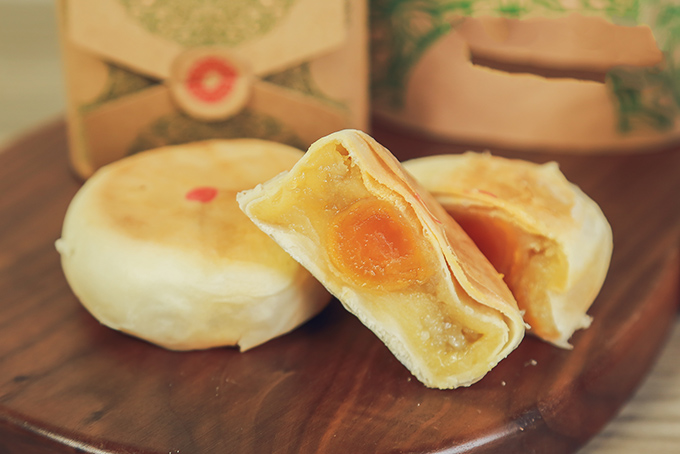 Durian salted egg pia cake is a delicious traditional Saigon dish of the people here.
15: Grilled coconut cake.
Baked coconut cake is also one of the specialties of Saigon as a gift not to be missed. The main ingredients are coconut, sugar, and malt, which are then baked, very delicious without losing the sweet taste of coconut.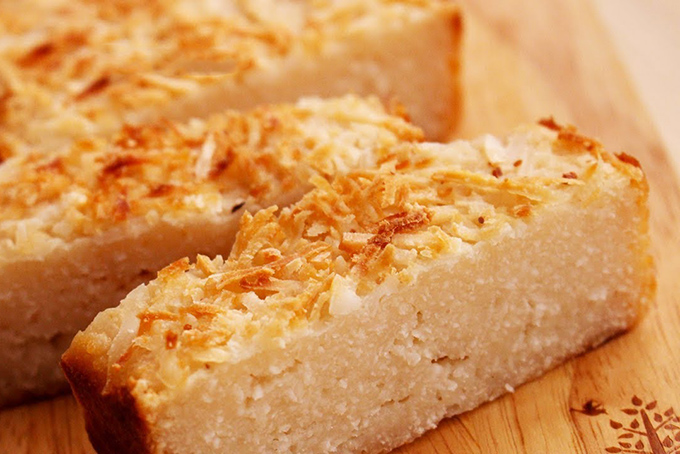 Grilled coconut cake is a delicious dish of Saigon specialties as a meaningful gift.
Grilled coconut cake is not only a specialty of Saigon but also other regions such as: Quang Nam grilled coconut cake, Binh Dinh baked coconut cake, Da Nang baked coconut cake, Thai Binh baked coconut cake, Binh Dinh baked coconut cake, …
16: Steamed rice with cotton rubs.
Different from Ninh Binh elderberry, Saigon elderberry covered with cotton scrub, has a salty, spicy flavor. When you eat, you will feel the crunchy rice along with the richness of the spices that are hard to resist. Steamed rice has a long shelf life, so you can also choose as a gift for your loved one.
Crispy flavor of Saigon cotton scorched rice.
Saigon cozy cotton scorched rice is quite famous, you can come to buy or use the ship-to-door steamed rice service to save time. How to make crispy cotton scoured rice at home is also quite simple you can do to treat the whole family.
17: Pineapple fish 1 sunny (pineapple dried fish)
Fish meat is marinated with salt and sun dried. Therefore, when observing you will see that they are white. Saigon dried pineapple fish can be processed into many different dishes such as: drinking, braised or served with white rice, …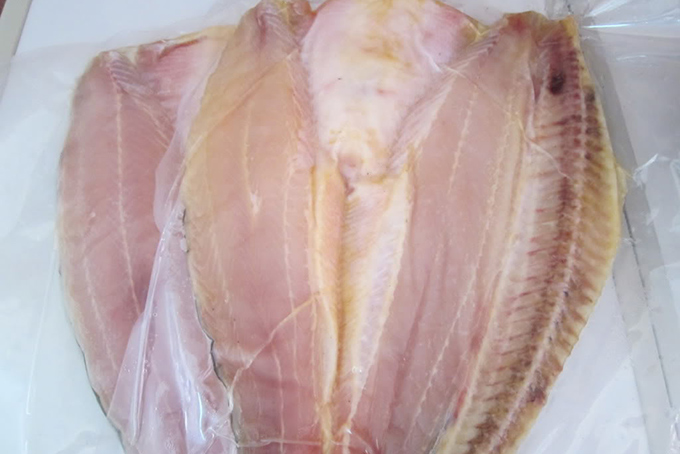 Saigon specialties as a gift are indispensable for men.
This delicious Saigon dish, if you buy it for some guys to enjoy a cup of wine, is nothing better. Saigon specialties are indispensable gifts for men.
18: Saigon baguette
The ingredients for making baguette not only have skin but also have lean meat. Usually a loaf of baguette has: skin, sliced ​​pork, cucumber, pickles, a little herbs and a little fish sauce.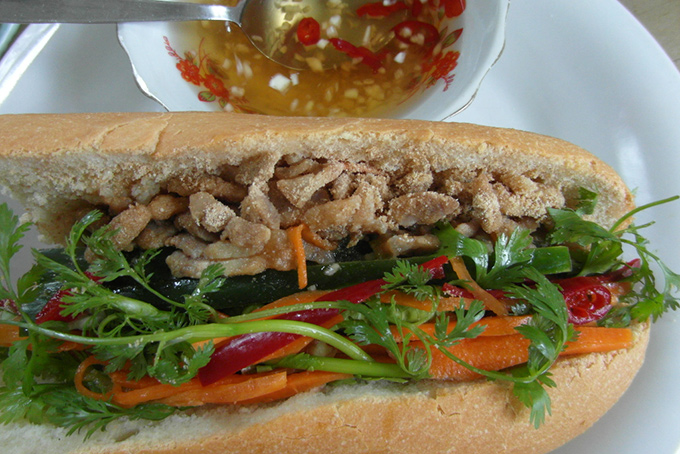 Saigon's baguette specialty is the main ingredient of pork skin.
19: Freshly roasted cashew nuts.
Freshly roasted cashew nuts are popular dried nuts in Saigon. Traveling to Saigon, you can easily buy this dish anywhere. Cashew nuts have a very good taste, so Saigon people often use them as gifts to relatives far away.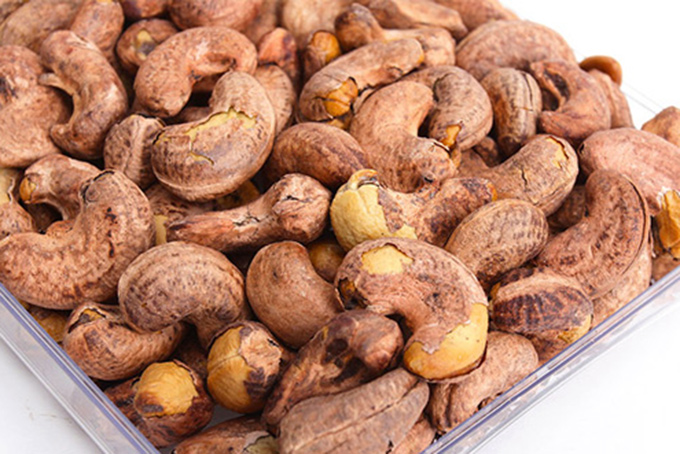 Freshly roasted cashews are a popular Saigon dry specialty.
Saigon cashew specialty has been roasted so it has a long preservation time, you can choose to buy it as Saigon specialties to bring to relatives or to give to friends and colleagues.
20: Saigon salty sticky rice
Salty sticky rice specialty is a popular and familiar dish every breakfast or late night meals of many Saigon workers. Salty sticky rice is cooked by fragrant sticky sticky rice with various ingredients such as sausage, cotton, peanuts, scallion, onion fat, …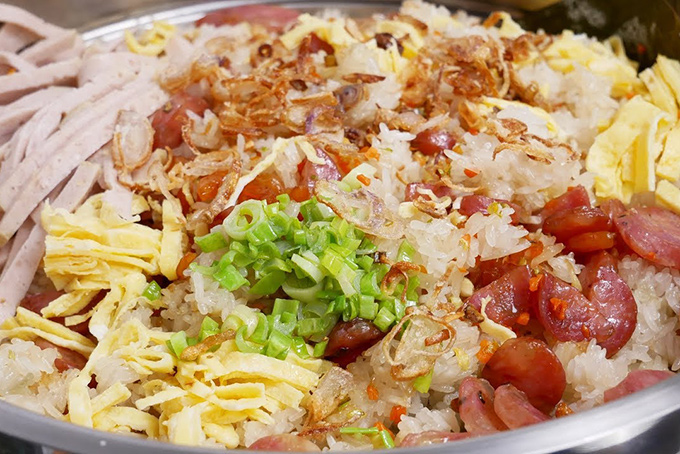 Salty sticky rice specialties are a delicious dish of popular Saigon Sao, familiar to the people here.
21: Uncle Tam longan ice cream.
Uncle Tam longan ice cream has been around for more than 40 years. It is a popular dish, but very loved, the sweet longan pieces combine the cool creamy taste with the cream of peanuts, the taste is just enough.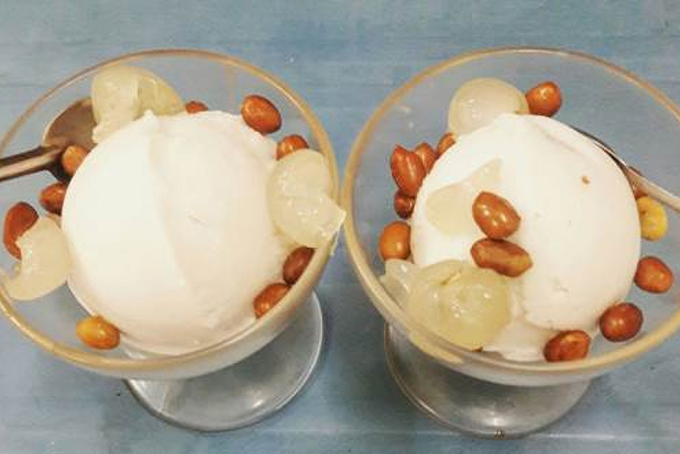 Longan ice cream is a specialty snack in Saigon that has been around for decades.
In addition to exploring Saigon cuisine, do not forget the great tourist destinations here such as Independence Palace (Reunification Hall), Notre Dame Cathedral, Ben Thanh Market, Nguyen Hue Walking City, Tunnels Cu Chi, the Vietnam History Museum, … are the places bearing the mark of the Saigon people of the past and present.  
Not only in Saigon, Vietnam, but we also have many regional specialties that everyone wants to taste once. If you are a lover of travel, like to explore Vietnamese cuisine, please refer to other articles on the Regional Specialties
With this combination of 21 delicious and famous Saigon specialties, when traveling without eating, there is a great mistake. What is your favorite dish?