Phu Yen tourism with the land of yellow flowers and green grass is becoming an "extremely feverish" destination recently with a peaceful, poetic and surprisingly beautiful landscape. Right now, We will take you to the beautiful tourist destinations of Phu Yen.
Xóm Ro breakwater embankment
Xom Ro breakwater has emerged as a new tourist destination of Phu Yen since the beginning of this year, where the breakwater and storm surge are suddenly covered with green moss, creating a wonderful landscape. At low tide, the embankments float green, iridescent in the sun, a scene that many photography enthusiasts cannot ignore.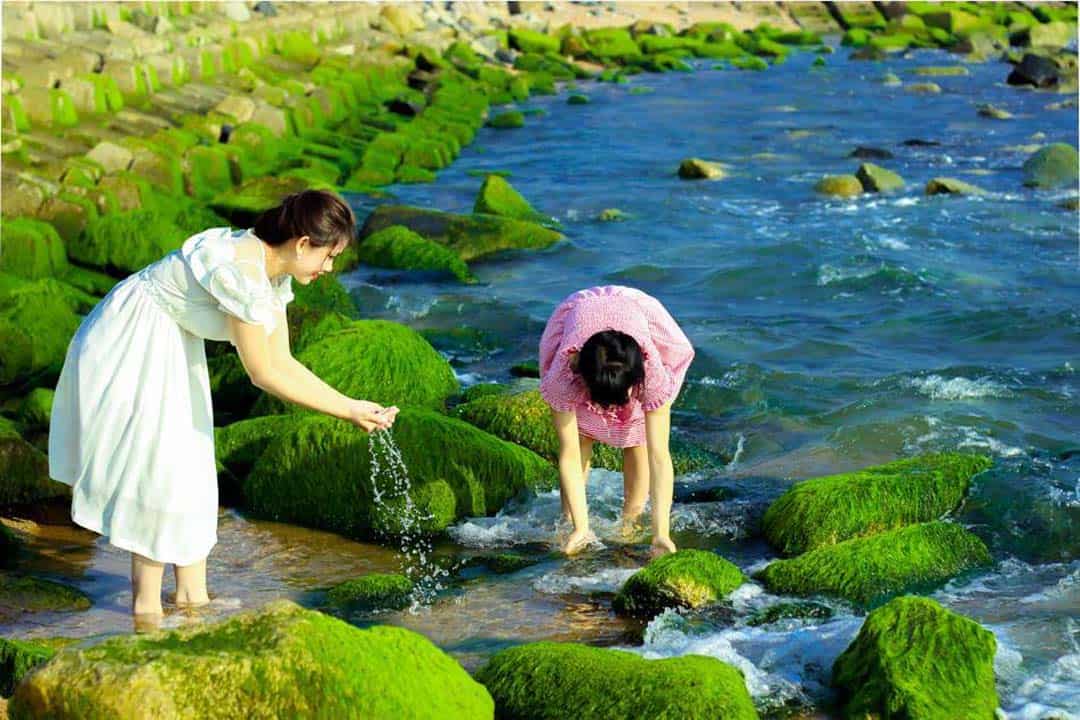 Green moss clings the momentum and breakwater (Photo: ST)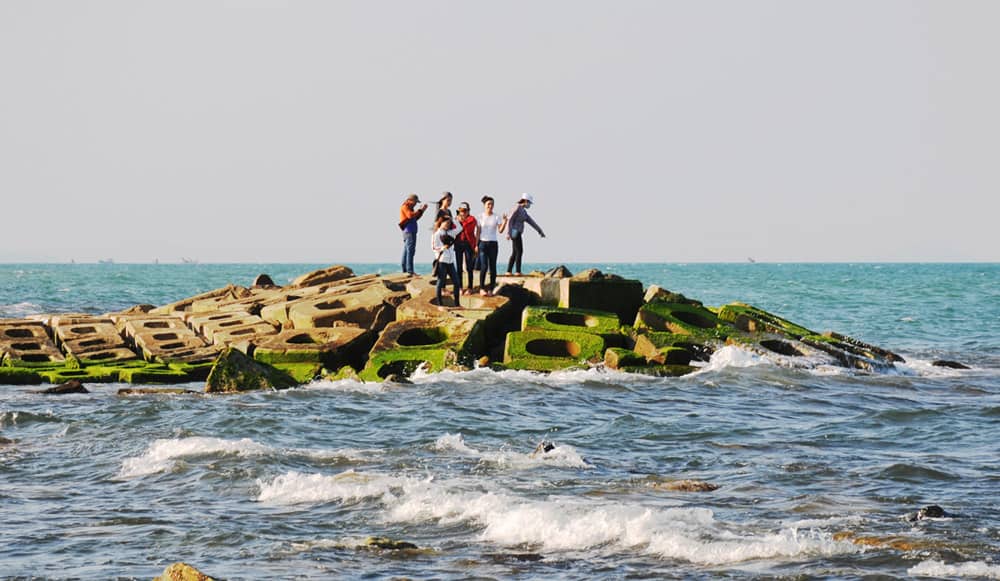 The "hot" place to take pictures of young people (Photo: ST)
Visitors who want to reach this special breakwater must go from the city center to the south, cross Hung Vuong Bridge to the intersection with traffic lights, turn left, then go a further section towards the sea to reach Hamlet Ro.
The Tiger Bridge
This bridge is also known as Tuy An Bridge or Binh Thanh Bridge. It is the longest wooden bridge in our country today. This simple texture has given it a rustic, idyllic look and becomes a beautiful photography background for visitors.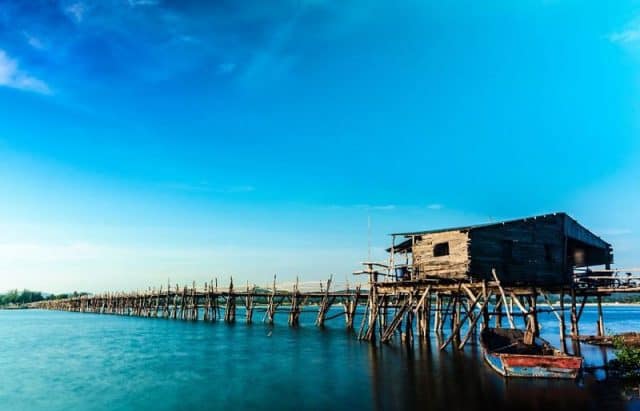 The sprawling wooden bridge (ST PHOTO)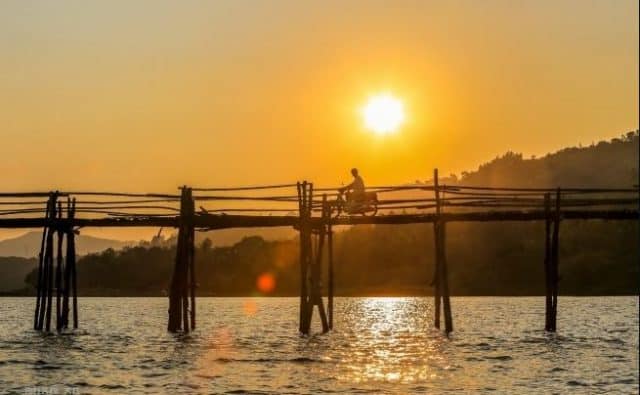 What a beautiful sunset seen from the bridge (ST PHOTO)
Diep Son Island
Diep Son Island includes 3 small islands in Van Phong Bay. In addition to the wild, majestic features of nature and the clear blue water, this place also owns a famous winding sea path. The width of this sea road is about 1-2m, separating the sea into two extremely majestic parts, making you both feel scared and excited.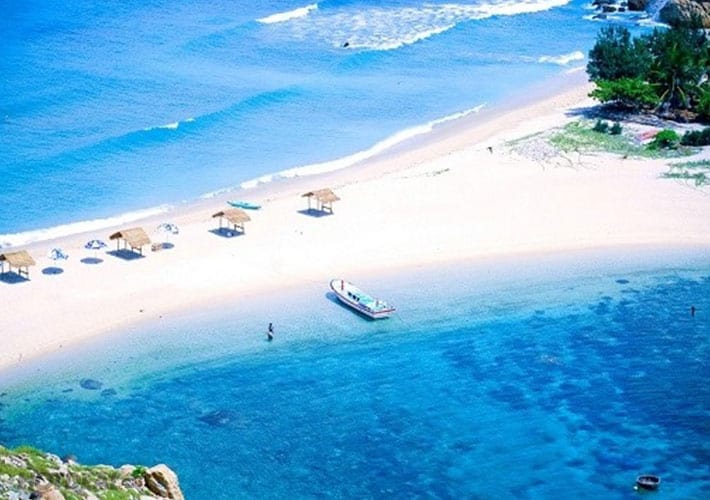 The majestic and poetic sea road (Photo: ST)
To get to Diep Son Island, you can rent a motorbike in Tuy Hoa city and drive south for about 60km to reach Van Dia, along the coastal road to Diep Son. The great thing about the journey is that along the way, you can visit other equally beautiful tourist destinations in Phu Yen such as Mui Dien, Vung Ro Bay.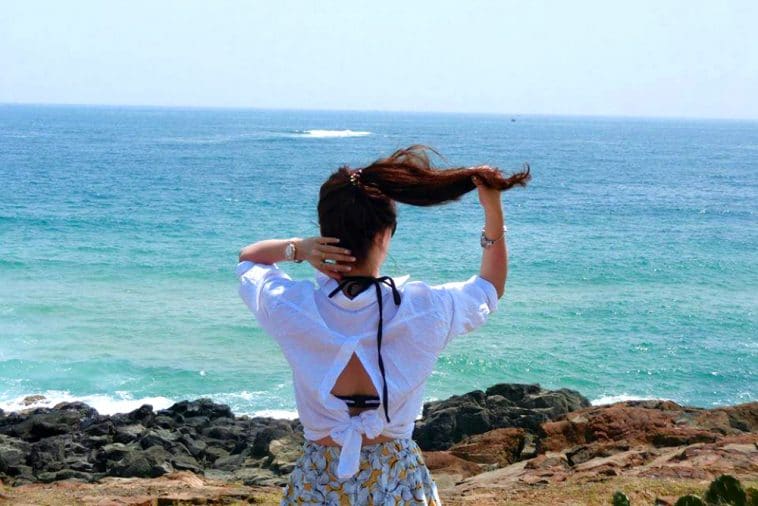 The beauty of this place will make you constantly press the camera (Photo: ST)
Mount Ong
This mountain is also known as Da Bia Mountain or Thach Bi Son. There is not only the natural scenery of the majestic mountains, but also a large stele that seems to be visible from afar, standing out amidst the green mountains.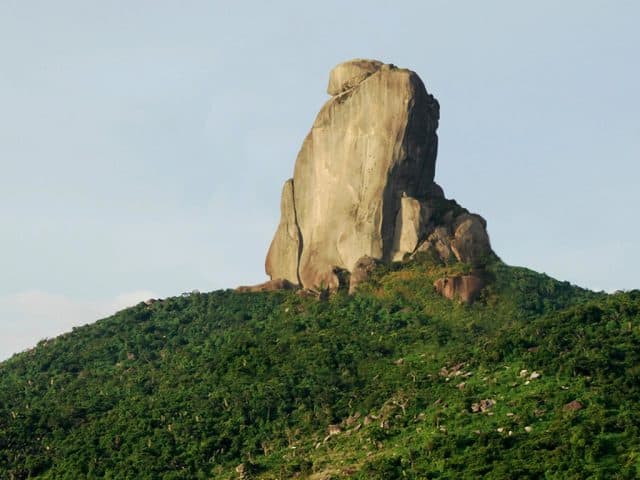 Large stele on the top of the mountain (ST PHOTO)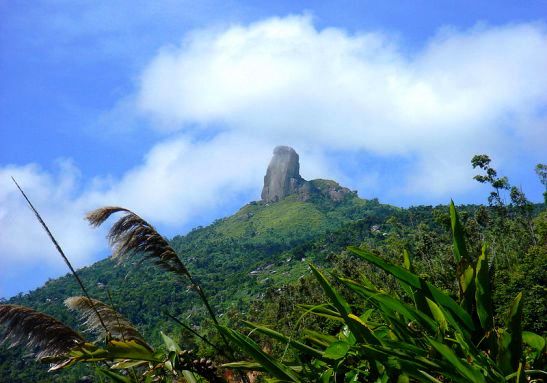 The view of the mountain he sees from afar is amazing (ST PHOTO)
Dong Cam Dam
Located in the west of Phu Hoa district, Dong Cam dam has a length of 688m with two water channels, Chinh Bac canal and Chinh Nam canal, which provide irrigation water for the vast Tuy Hoa rice area. Dong Cam Dam has not only economic value but also a tourist attraction that attracts tourists to visit. 
Every year, on the 8th day of the New Year, a festival will be held to pay tribute to the people who built the dam. This festival also attracts many visitors to spring.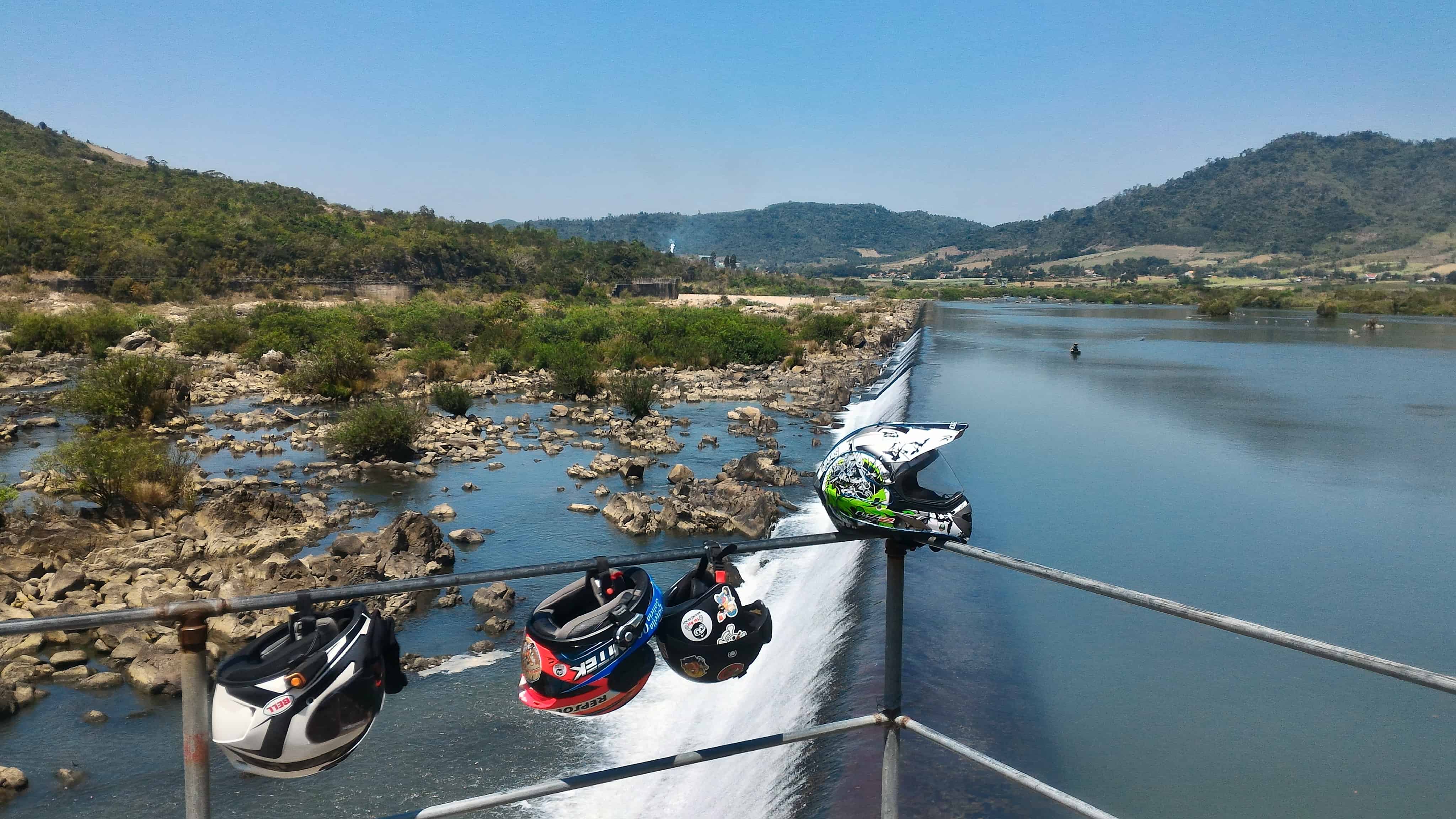 Phu Yen tourist destination quite attracts backpackers (Photo: ST)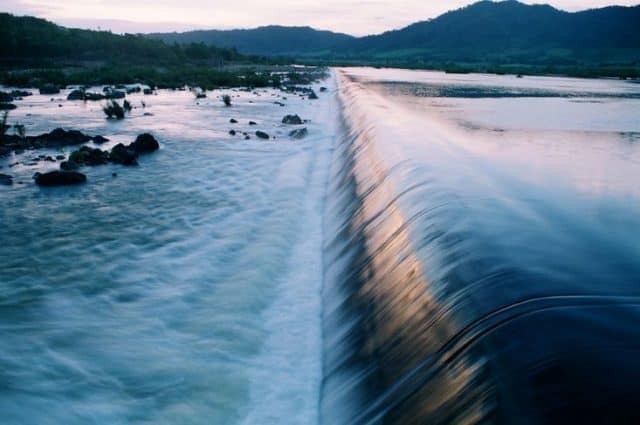 The dam has more than 2,500 large and small items and is currently the largest irrigation project in Phu Yen. (PHOTO ST)
Tam Giang Dam
Along with Dong Cam dam, Tam Giang dam is one of the important irrigation works of Phu Yen. It not only helps to regulate the water, but for tourism, this is also a beautiful view, giving visitors magical frames.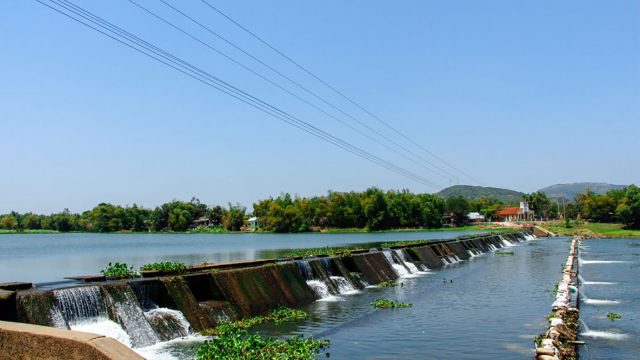 Tam Giang dam is an important irrigation project that helps irrigate the vast fields in An Thach and An Ninh communes.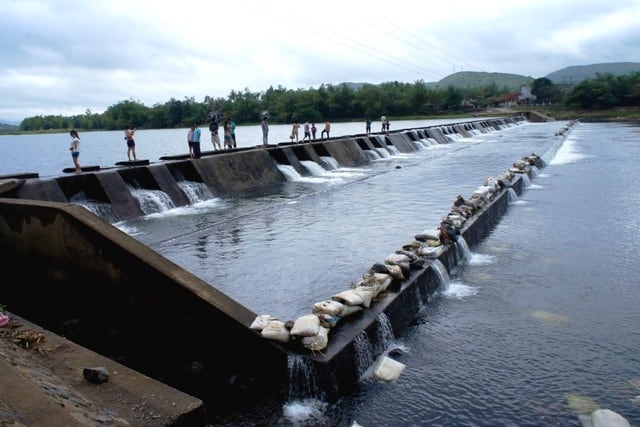 There are quite a few tourists coming to admire the beauty of Tam Giang dam (ST PHOTO)
Vung Ro Bay
Vung Ro Bay has an area of ​​16.4 km and is a natural sea boundary between Khanh Hoa and Phu Yen provinces. This  Phu Yen tourist destination  is protected by Deo Ca, Da Bia and Hon Ba, so it looks like a giant mirror nestled among the vast mountains and forests. 
The view of Vung Ro is gentle, the water is clear as turquoise and the mooring place of many boats. Along the coast, there are many fine and beautiful sand beaches, in the bay is also home to many types of shrimp, fish and coral reefs on the seafloor are also very beautiful and unique, creating an enchanting Vung Ro.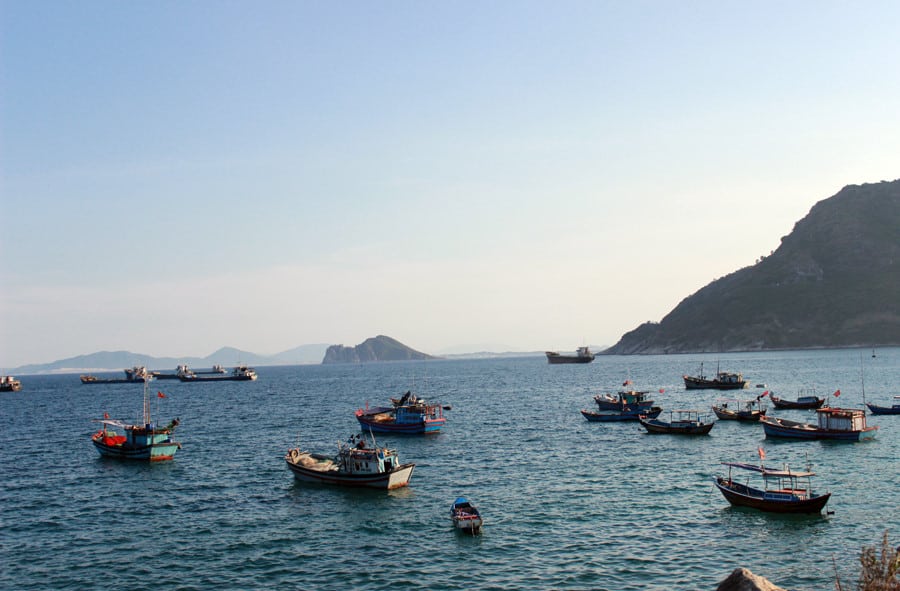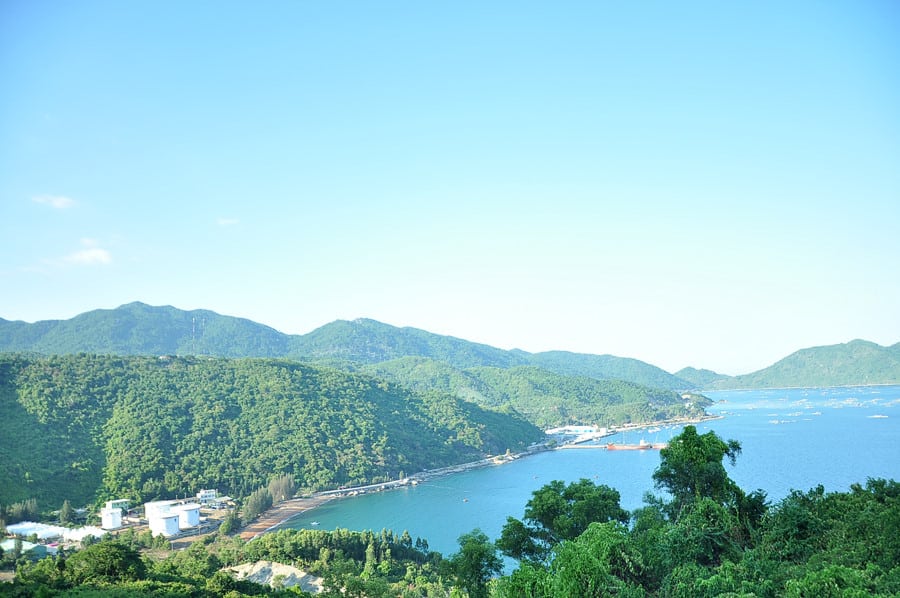 Vung Ro Bay (Photo: ST)
Isle of the Roof
This place is like the wild Robinson island of Phu Yen. It is located not far from the mainland but is blocked by other islands and mountains so not many people know it. That is why this place is still very deserted and still retains its charming wild features.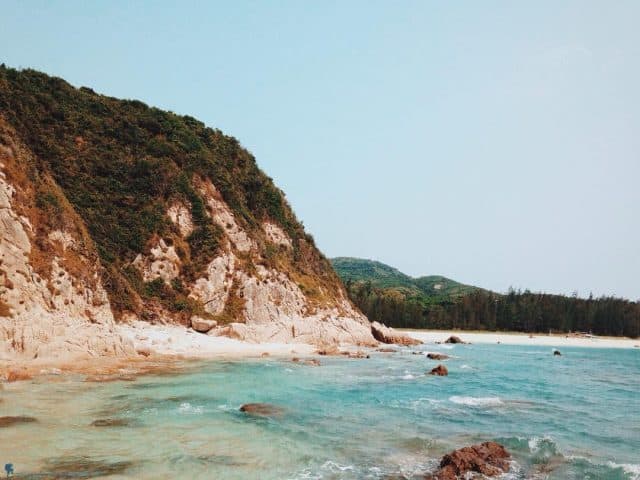 Desolate but beautiful island for visitors to Phu Yen (ST PHOTO)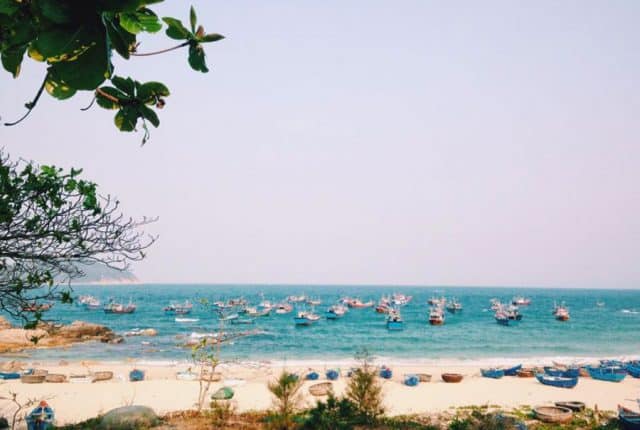 Roof island is like a desert island of Robinson because there are few people living (PHOTO ST)
Bai Mon
Bai Mon beach is not large, it only lasts about 400m. And the most special thing is that this beach is located between two large mountains, creating a special round shape. Not only that, this place is also very suitable for families with children because this beach is not the same and there is no big waves like in other places.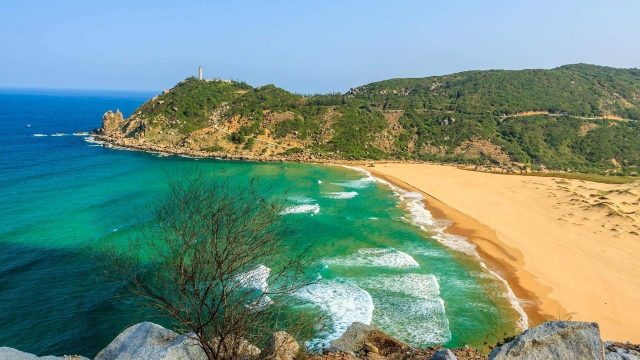 Peaceful Bai Mon coast (ST PHOTO)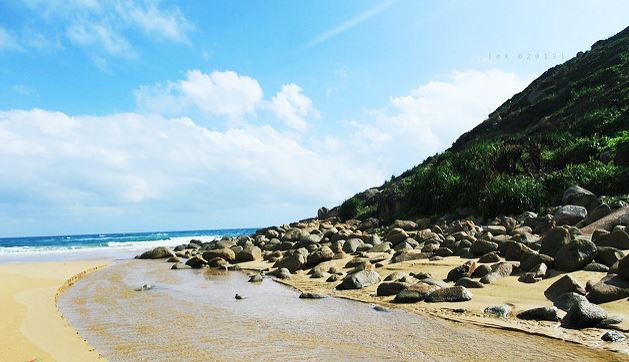 Another corner of the deserted Bai Mon (ST PHOTO)
Lang Lang Church
Located 35 km north of Tuy Hoa city,  Lang Lang is one of the oldest churches in Vietnam. The campus of the church, 5,000m² wide, is painted white but has gone through the changes of time and now has turned to black, looking extremely old. 
The main face of the church has an impressive gothic style, with two bell floors on either side. If you are lucky enough to see the scene of pulling the bell wire, you will see the whole church space more bustling.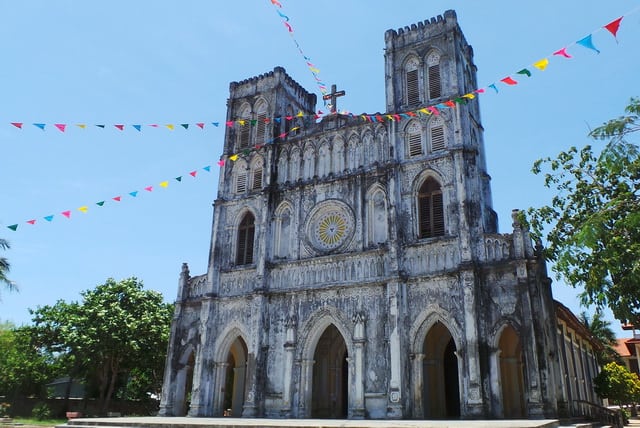 Overview of ancient church architecture (Photo: ST)
The overview of ancient architecture along with the rich history of the Lang Lang church deserves you to include this Phu Yen tourist destination in your Phu Yen travel plan.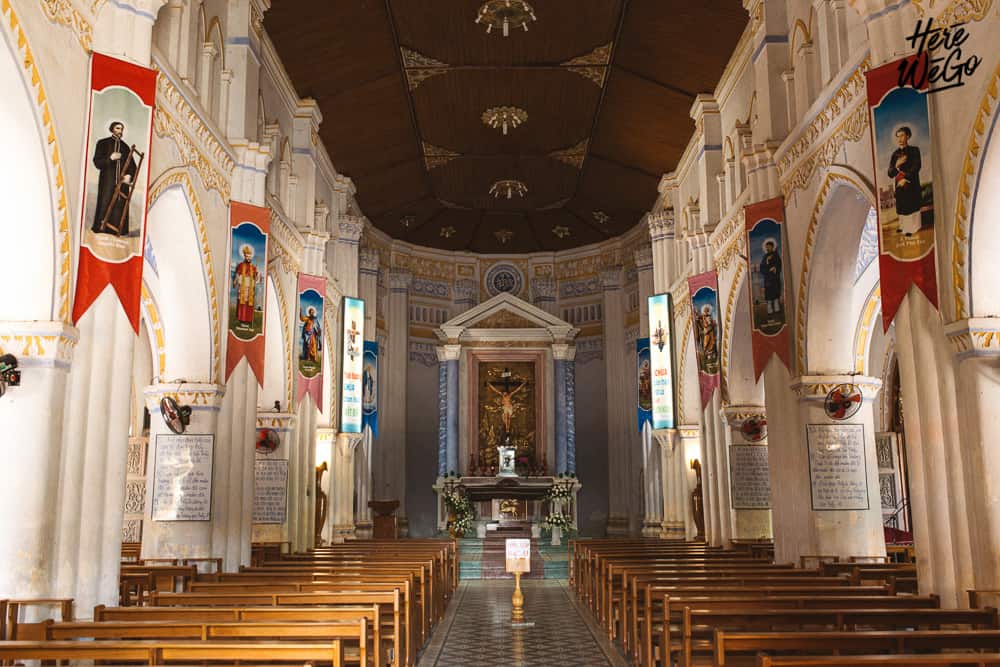 Inside the Lang Lang Church (Photo: ST)
Van Hoa Plateau
Van Hoa Plateau is located in Son Hoa district, Phu Yen province and is located at an altitude of 400m. The mountainous terrain with sunshine, wind and fog, and immense trees will make you feel like you are lost in another Dalat. The famous specialties here must include jackfruit, pineapple, these fruits are brought from Van Hoa plateau to all markets in Phu Yen and sold most in Don market.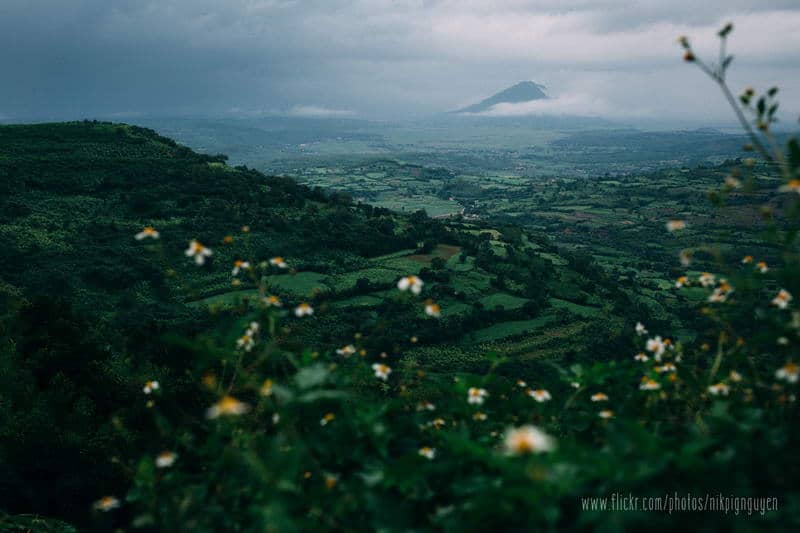 Van Hoa Plateau (Photo: ST)
There is also the relic of Uncle Ho Church and the Phu Yen province base, which has been ranked a national historic site in 2008. Come to this land of "green grass yellow flowers", visit the plateau. Van Hoa to feel the wonderful nature of Phu Yen.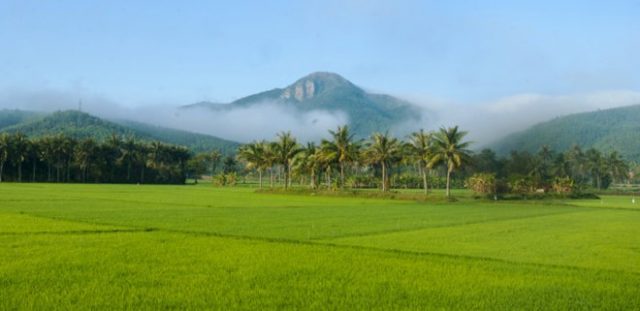 The road to the plateau must go through the green fields (ST PHOTO)
Rock Disc
Located in An Ninh Dong commune, Tuy An district, Phu Yen Province,  Ghenh Da Dia  is a famous scenic spot of Phu Yen. The name of the Discus Rock is derived from the shape of the rocks, when viewed from a distance, this place is like a giant honeycomb with stone pillars lined up neatly and facing the sea. The mysterious black color of the rock emerges from the clear blue of the seawater, creating a charming scene that is hard to resist.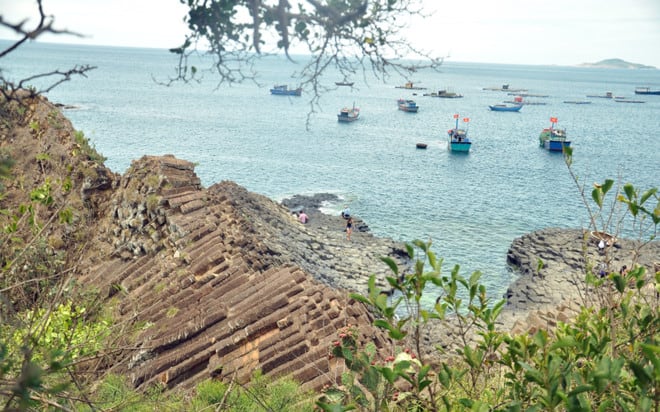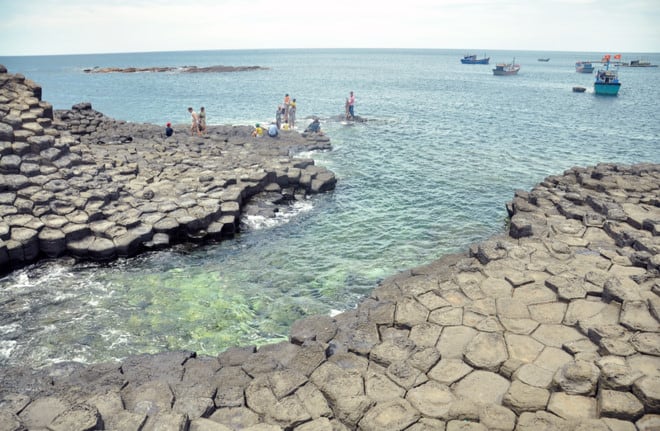 The distinctive shape of Disc Rock (Photo: ST)
If you want to come here, you have to go down Highway 1A to the North about 30km, then will come to Chi Thanh town and you continue to turn right 12km east to reach Da Dia rapids. 
Another special feature is that along the way, you will pass through the beautiful scenery with attractive coastal roads, there are stages where the rice fields are green or yellow, some parts are forests. majestic mountains shutter. It all catches your eye and makes you remember forever.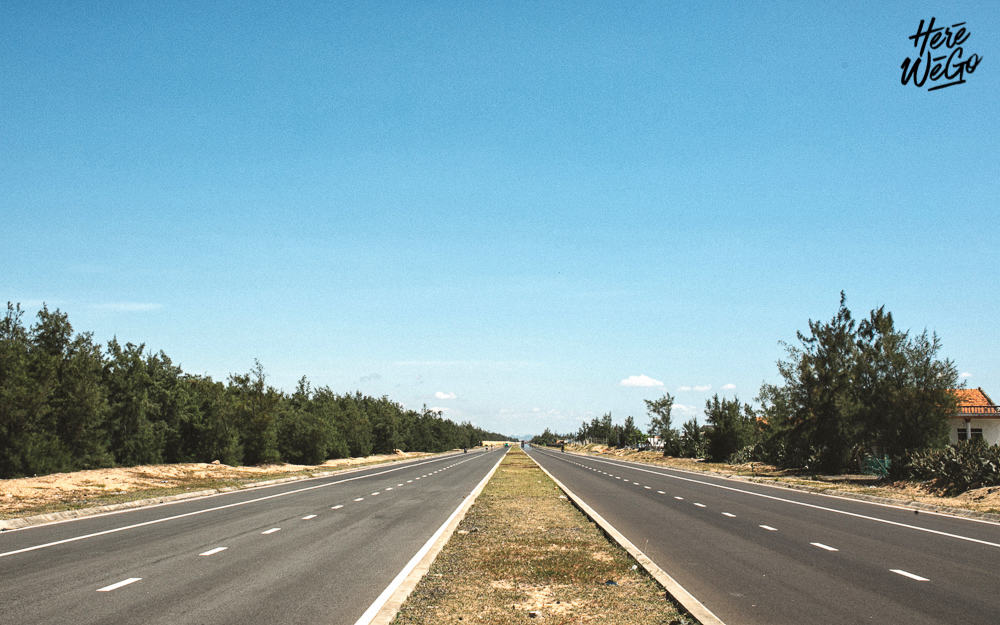 The road to Disc Rock is extremely beautiful (Photo: ST)
Ganh Lamp
Far from Da Dia rapids, there is another equally attractive place, that is Ganh Den and Ganh Den lighthouse located on undulating rock floors. This place is unique because the scenery of large and small rocks lying on top of each other, creating a wild scene.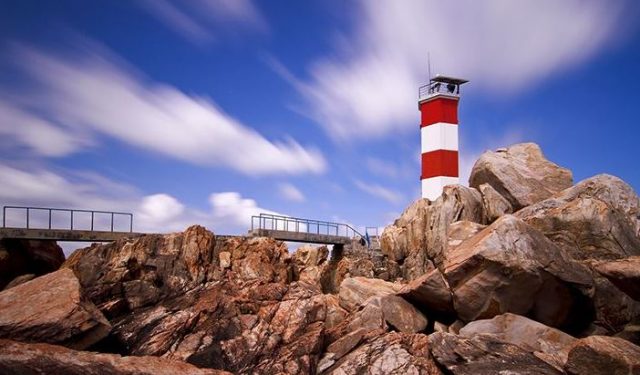 The lighthouse on Ganh Den rocky beach (ST PHOTO)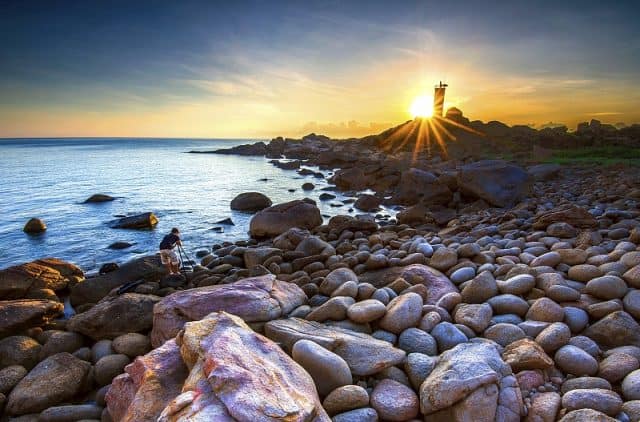 Welcoming sunrise or sunset here are very poetic (ST PHOTO)
Swallow Tower
Nhan Tower in Tuy Hoa city, near the north bank of Da Rang river and National highway 1A, this is the place of worship of ancient Cham people. Regarding the architecture of the tower, it is quite similar to the architecture of the tower in Nha Trang when the tip is made of a monolithic slab in the shape of a lotus bud, a Linga symbol of the Cham people. The top of the four-sided tower has four fake windows, the main door facing the East.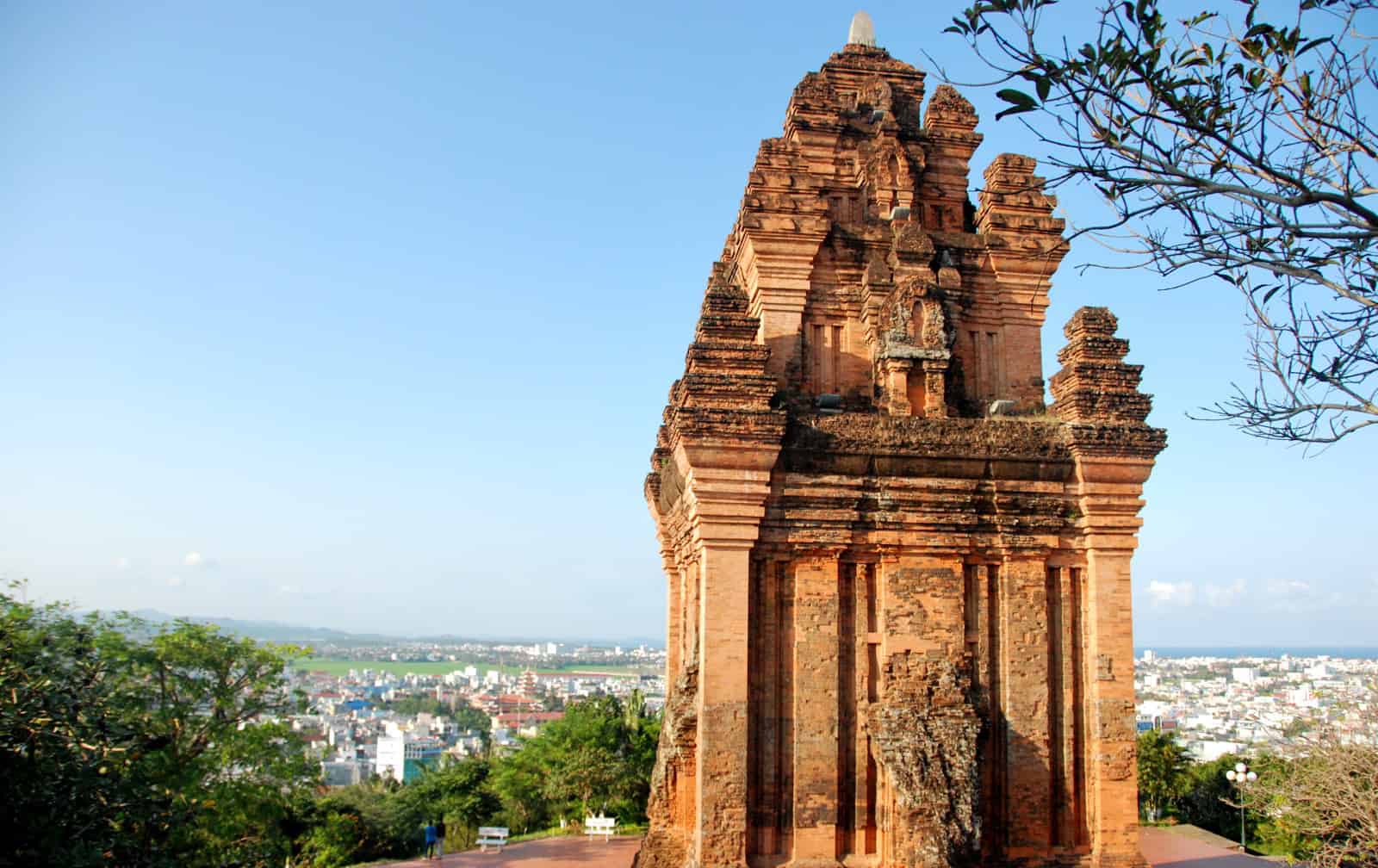 Nhan Tower, an outstanding architectural work of the ancient Cham people (Photo: ST)
Nhan Tower is an architectural work, a work of art with historical and cultural value of the Cham people. If you come to Phu Yen, do not miss this place.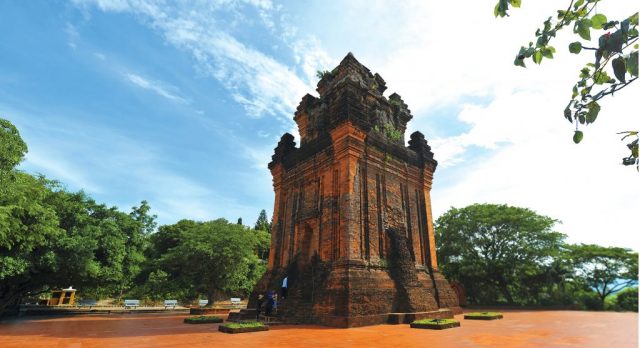 You can learn more about Cham Pa art when visiting the tower (ST PHOTO)
Bai Xep
Located in the north of Tuy Hoa city, about 500 meters long, Bai Xep is a beautiful, pristine and peaceful place to sob. After the success of the movie "I see yellow flowers on green grass", this place becomes "hotter" than when visitors flock to admire what the scenery once filmed as beautiful as the film on the outside looks like. 
And do not let visitors be disappointed, looking down from the Ganh Ong, Xép beach is gentle and charming, the green of the trees on the grassy stretches immensely in harmony with the green of the water, the sturdy cactus grows. creating an ideal tourist destination in Phu Yen for you to take pictures.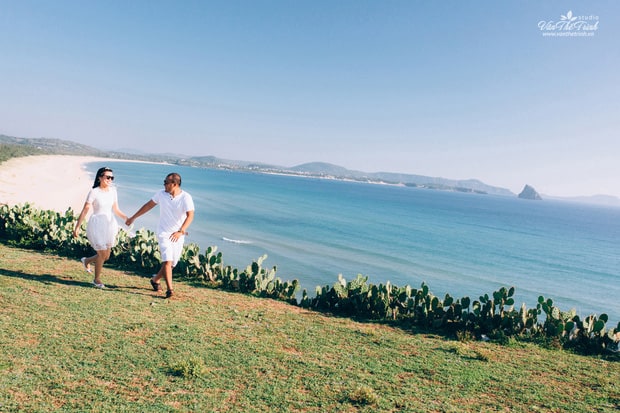 New wedding photography location for couples (Photo: ST)

The place that appeared in the movie "I see yellow flowers on green grass" (Photo: ST)
Hon Chua
Hon Chua is only about 7km from the mainland. Perhaps the same is why when standing from the mainland, you can also see it in the sea. Unlike other islands flooded with greenery, Hon Chua has quite a few large trees but only low bushes.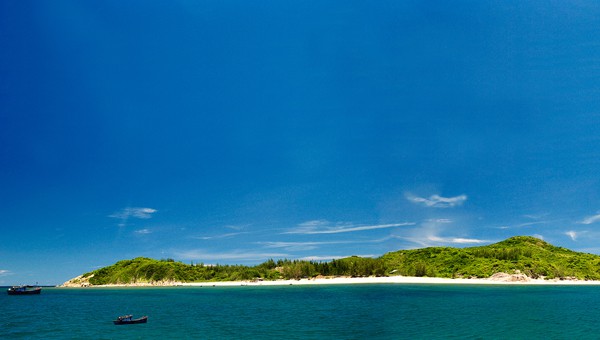 A beautiful little island in the sea of ​​Phu Yen (ST PHOTO)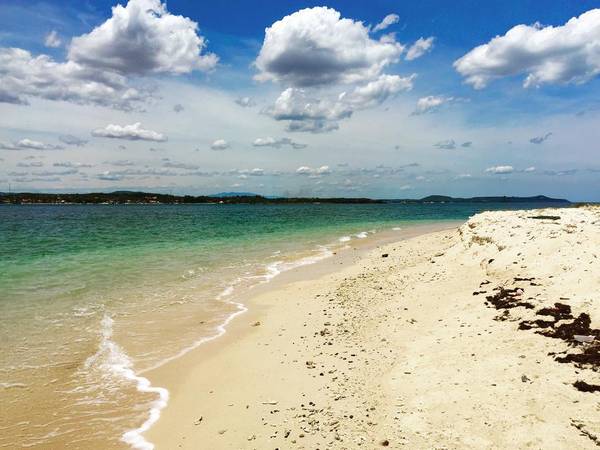 The blue sea waves smoothly at this place (ST PHOTO)
Dam O Loan
O Loan lagoon, 22km from Tuy Hoa city, is a long-standing destination in Phu Yen. O Loan lagoon is about 1200 hectares wide, standing down from Quan Cau pass looks like a phoenix spreading its wings. O Loan lagoon is most beautiful in the dying moments, when the sunset is so romantic, standing here gently watching the sky and earth get darker is a peaceful experience that you can never have in the city.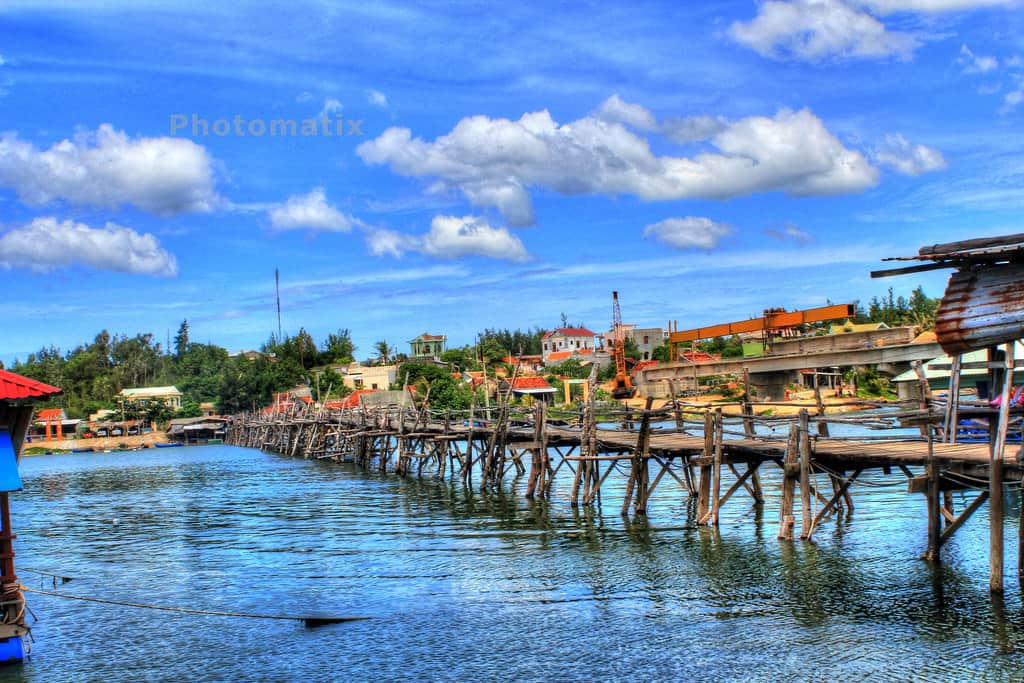 Peaceful scenery, table of O Loan lagoon (Photo: ST)

Nature is beautiful, green and fresh when viewed from above (ST PHOTO)
Xuan Dai Bay
Going along Highway 1A to the East coast to Tuy An district north of Phu Yen is  Xuan Dai Bay . This place is like an ink painting with a mountain range stretching out to the sea. Part of the rock is adjacent to the sea, so the waves are eroded and created extremely fancy shapes. Xuan Dai Bay has a diverse combination of the topography when rapids follow puddles, and puddles follow beaches, beaches then follow winding mountains.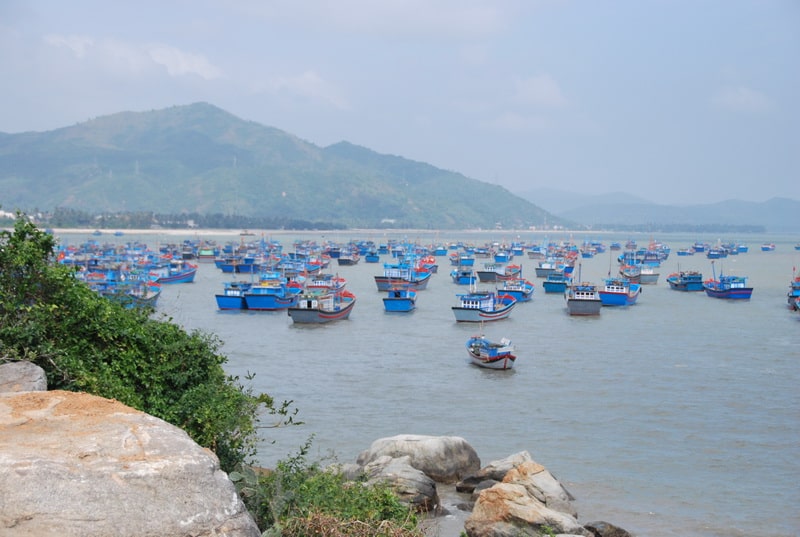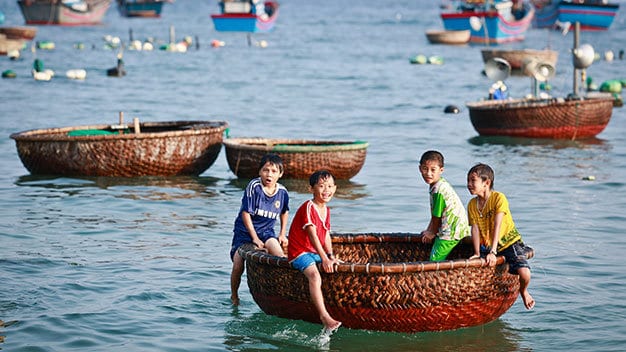 The peaceful and majestic scenery of Xuan Dai Bay (Photo: ST)
This place also bears historical marks of the nation from the Nguyen Dynasty. Specifically, the Tay Son army used to go to war with the Nguyen here. Xuan Dai Bay is also known as the first intersection between Vietnam and the United States. If you are going to start your journey to Phu Yen, do not miss this wonderful place.
Both Pass
This is one of the most difficult and dangerous passes in our country. But that is what stimulates the players with the desire to conquer it. And only then will you be able to admire the beautiful and majestic natural scenery of this place.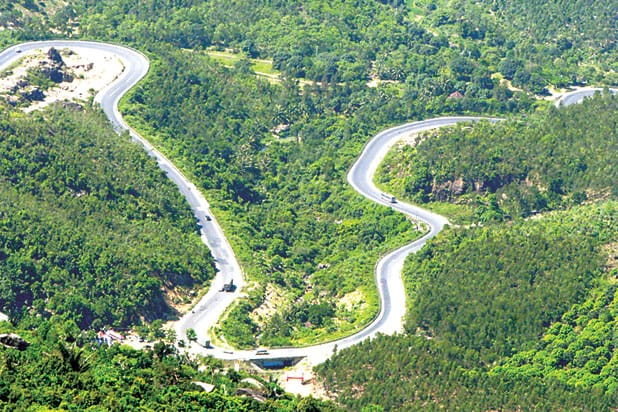 The poor mountain pass stimulates all the backpackers in our country (ST PHOTO)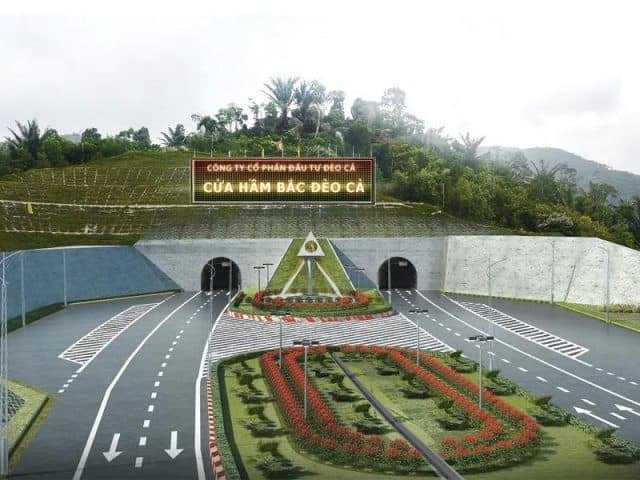 The road tunnel through Ca Pass will be inaugurated in August 2017 (ST PHOTO)
Spray Field
The Phun basin is located in the Den Da mountain range, surrounded by vast forests of trees create a very poetic landscape. From the abyss upwards, the cliffs have many verticals from a distance that are truly breathtaking. Here, in addition to being immersed in the cool stream right at the bottom of the waterfall, you also have the opportunity to explore the mysterious Black Rock Mountain, after having played forever with cool water, you have You can follow the trail to see the charming river Banh Lai.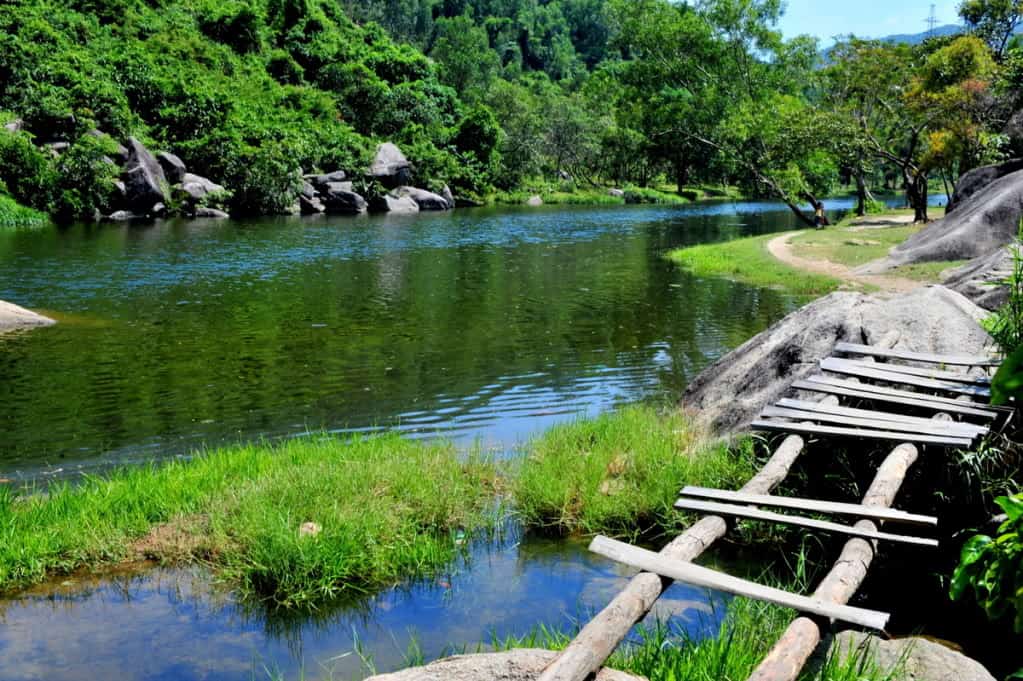 Vuc Phun's romantic and romantic scene (Photo: ST)
The water of Cai stream flows down a deep pool forming a large waterfall with white foam (ST PHOTO)
Dai Lanh Lighthouse
Dai Lanh lighthouse is known as the easternmost part of the country and is the place to watch the first sunrise lights in the country's sky. To get to this lighthouse, you have to climb 110 spiral steps to reach the top of the lighthouse. From here, you can fully feel each sense of the innumerable beautiful natural painting of Mui Dai Lanh. Watching that view, you will even be startled to ask yourself why you didn't come here earlier.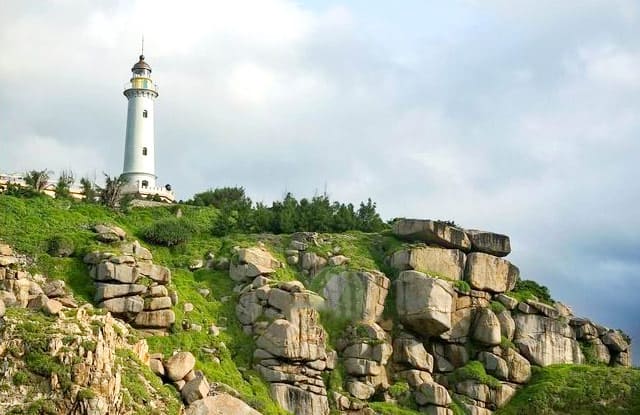 Dai Lanh Lighthouse (Photo: ST)
With a picturesque scenery, Dai Lanh lighthouse is becoming an ideal destination for many young people in recent years.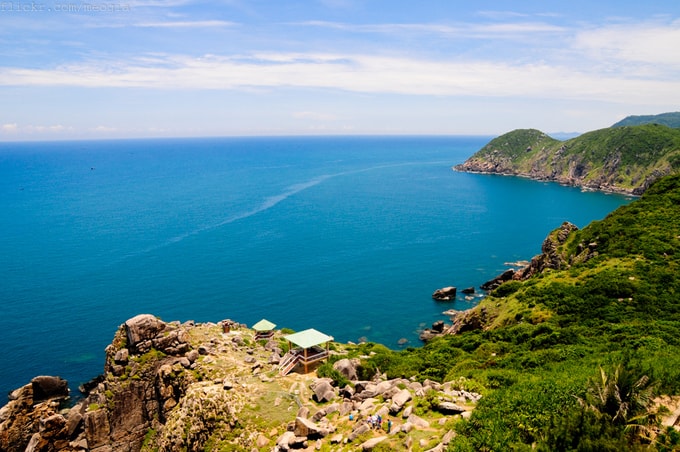 The panoramic view from above of Dai Lanh Cape (Photo: ST)
Hon Nua
Hon Nua is located at the foot of Ca Pass, which divides the two provinces of Phu Yen and Khanh Hoa. Hon Nua has a peak of 105 m above sea level, is a Phu Yen tourist destination that is very suitable for campfire, organizing BBQ seafood and enjoying the calm sea atmosphere at night. You can do fun activities like fishing. If you go with a large group of people, this is really a great destination that you should choose when traveling to Phu Yen.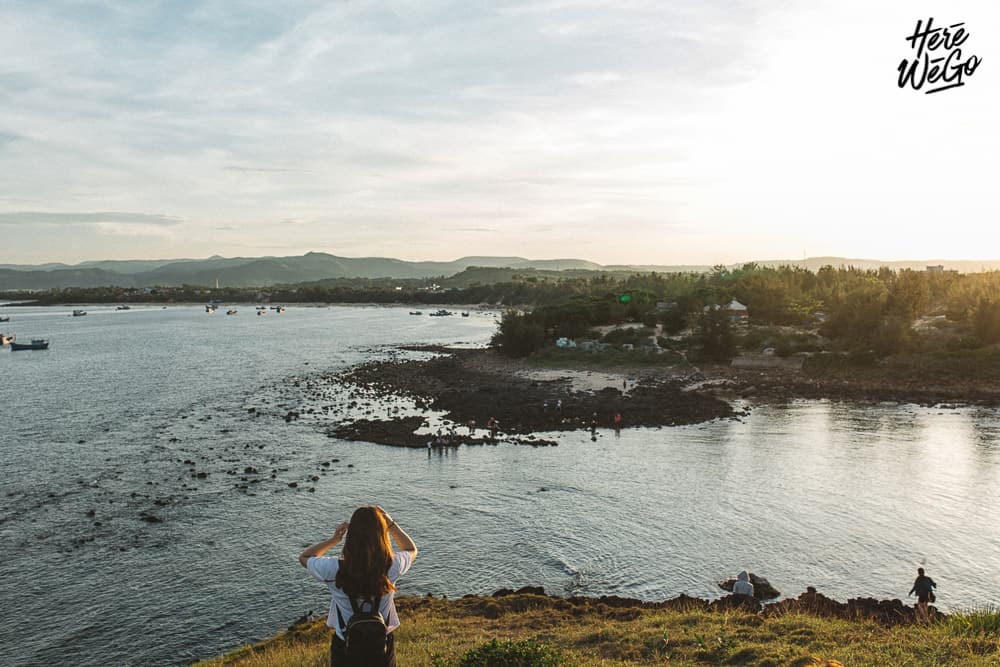 The view is so heartbreakingly beautiful here (Photo: ST)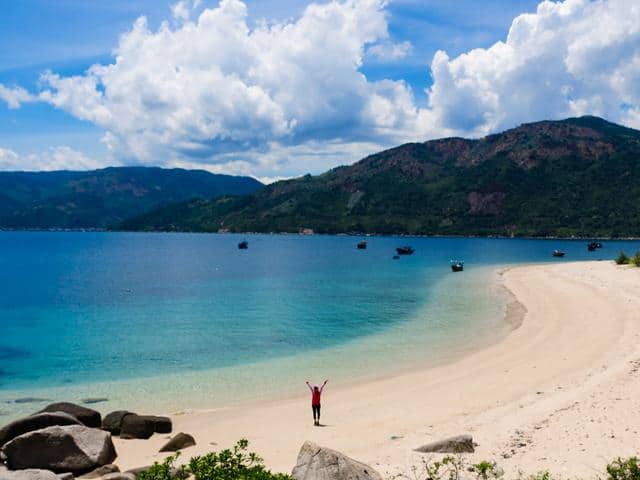 Visiting blue sea, majestic mountains and beautiful wild features (ST PHOTO)