Stone Cliff Phu Yen – famous beauty not only on the tourist map of Vietnam but also famous with international friends for its unique and majestic beauty. Phu Yen Rock is considered an interesting tourist destination with a wonderful combination of water rocks and vast sky. Do you know anything about this tourist destination yet? So let's explore with Vinlove to know more about this beautiful scene.
See also: Phu Yen Tourism
Introduction to Disc Rock rapids
Rock Discis a place in An Ninh Dong commune, Tuy An district, Phu Yen province. This place is unique with the landscape of rocks here either in circle, or square, creating a natural scene that is purposefully arranged by the Creator. Based on many surveys and studies, it is thought that about 200 million years ago, during volcanic activity in the Van Hoa plateau, lava erupted along the current leading to the sea.
When encountering cold seawater, coupled with the post-tensioning phenomenon, the frozen lava blocks cracked mostly along the longitudinal circuit to create rocks with different shapes. From above, the rocky rapids are like a giant honeycomb, shiny black and rugged.
Or can be compared to the plates, errant, stacked in the brick kiln. This place is blessed with poetic beauty, poetic harmony, beautiful as a water-color painting.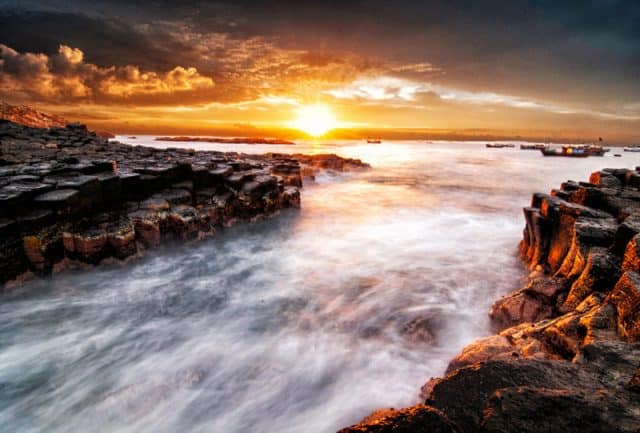 How to go to the Rock Disc
From Tuy Hoa city, you drive 30km to the North, to Chi Thanh town, turn right to the East, go another 15km to reach Da Dia rapids . If you want to enjoy the fresh sea breeze, the idyllic scenery of the Central Coast, Tuy Hoa coastal road about 35km long will be a great choice for you.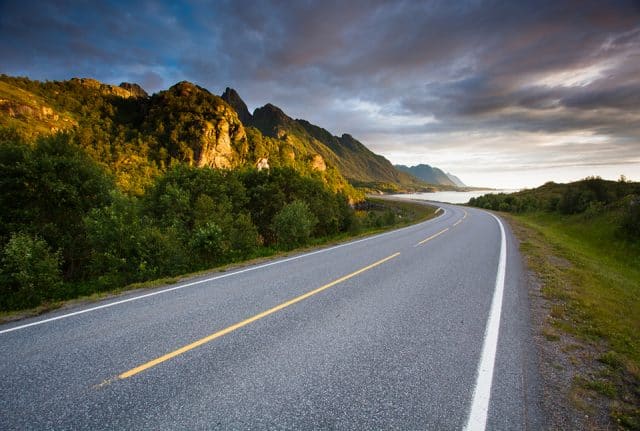 Which time is the most suitable time to come to the Rock Cliff
Phu Yen has a temperate and cool climate, so you can come here any color of the year. Every season creates a very unique beauty. However, Phu Yen tourism has two distinct rainy and dry seasons, so you should go to Da Dia rapids from March to August. visiting.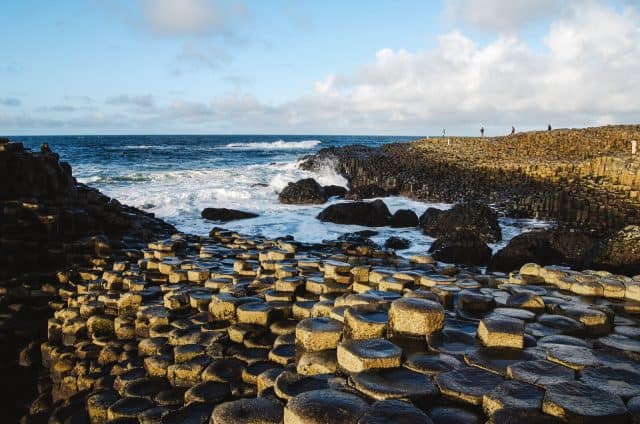 Every year in the beginning of February and August of the lunar calendar there are usually fishing festivals. Visitors here on this occasion will have the opportunity to admire the Da Dia rapids and participate in special festivals.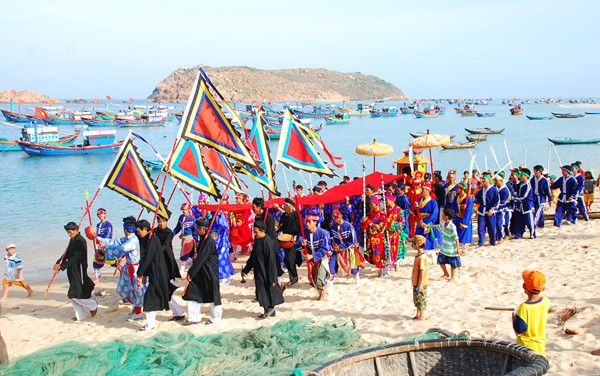 What should you do when you come to Disc Rock
You have to come to the place, stand on the beach with your own eyes, you can truly believe the magic that nature brings to this place. The stones with different shapes, lying messy like stacks of cups and plates in ceramic ovens. The waves here are also strangely strong. Day and night clapping, creating white foam to erase the whole area.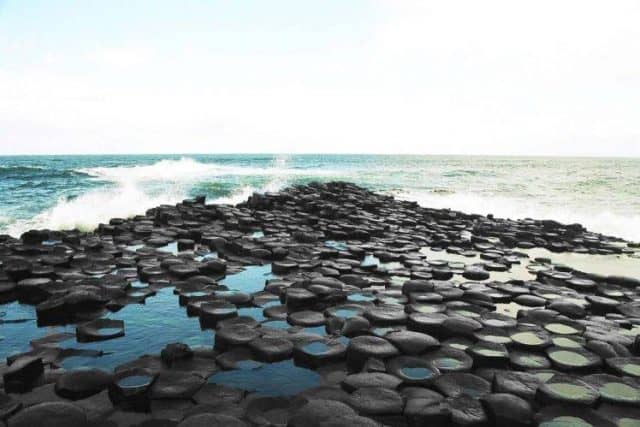 Along the cliffs of Da Dia, you will occasionally find some low areas. Every time there is rain with standing sea water. It suddenly became like artificial lakes. You can lean back against the rocks, drop yourself in the seawater and enjoy the fresh air, watch some stuck crabs, starfish or jellyfish. Or down to the back under the rapids is a large cave deep into the mountain. It is said that this is the consequence of the war.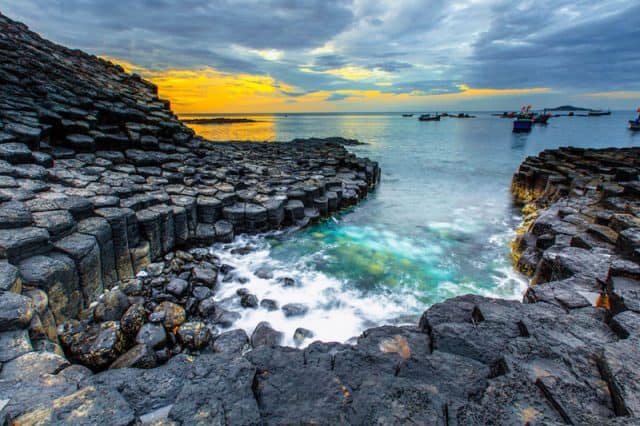 At noon, if you want to find somewhere to rest, the Bang beach is an ideal place. Under the stretching canopy, enjoy the fresh and delicious seafood while enjoying the typical taste of Tuy Hoa sea.
Not far away is the Ganh Light lighthouse. From here you can enjoy the panoramic sea view as well as the Da Dia rocky Phu Yen. Even though the wind still blew, the waves were still patting, even bombs and bullets, Da Dia rapids still stood there, mysterious. If you have the opportunity to come to Phu Yen, please visit Da Dia, listen to the wind tell stories, listen to the waves of poetry.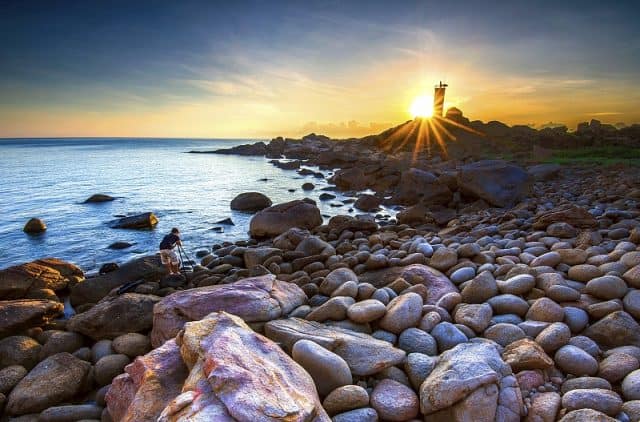 The hotel motels in Da Dia rapids
Compared with Nha Trang or a few other famous tourist destinations, the price at Ghenh Da Dia is much cheaper and more affordable. You can easily choose a motel or hotel that suits your budget. You can both relax and enjoy the wonderful scenery here. Some hotels you can choose from are: Saigon Phu Yen hotel with the price of 800,000 VND / night; Anh Tuan 2 hotel for 550,000 VND / night. If you are a wild nature lover you can choose for yourself relaxing space to camp, sleep tents on Bang beach near Rock rapids to enjoy a wonderful night. Come to think of it, it is interesting, right?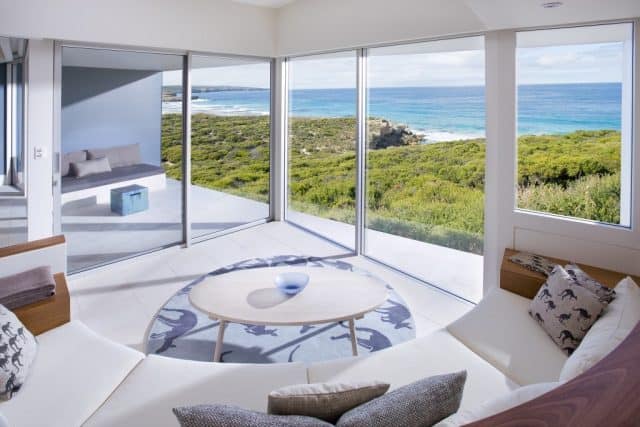 Cuisine at Rock Disc rapids
Not only famous for its amazing natural landscapes or wonders but coming to Da Dia rapids, you will enjoy the specialties of Phu Yen region. Famous for seafood dishes that are the specialties of this place such as: Mai fish salad, squid vermicelli, O Loan cockle, wet pork cake, Huynh De crab, Song Cau crab, steamed fish scoop, squid vermicelli, Oysters, fish Oh … sold in all restaurants. Please be assured of the freshness of the seafood here. All are processed right after catching. Some specialties here are:
Steamed Scallop Fish: Steamed Scallop is a popular dish, often included in the meals of the people of Phu Yen. Scrambled fish before processing must be carefully selected. Choose fish that are neither too big nor too small, and still retain their freshness. Scallops are steamed with onions, garlic, chili, lemongrass, a little beer or wine to enhance the aroma and reduce the fishy taste. When steamed, the fish meat tastes sweet and fragrant with spices mixed together. Steamed Scallop must be eaten with herbs to increase the deliciousness of the dish.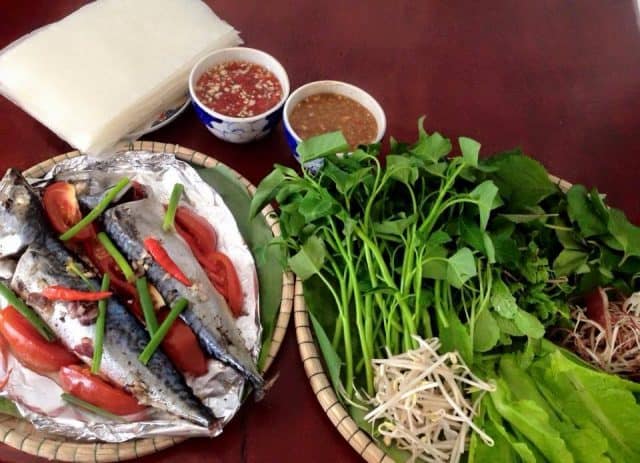 O Loan cockles: Cockles is one of the irresistible delicious specialties that you must definitely try once when coming to Phu Yen. O Loan lagoon is a famous area for growing cockles, so you can choose for yourself the freshest scallops. processed right after catching. Blood cockle here is big and very fat, the shell is red, lumpy in color. A large clam can be the size of a cup. Blood cockles can be processed into many delicious dishes such as grilled blood cockles, blood cockles stir-fried with garlic, grilled blood cockles with onion, sauteed cockles with tamarind.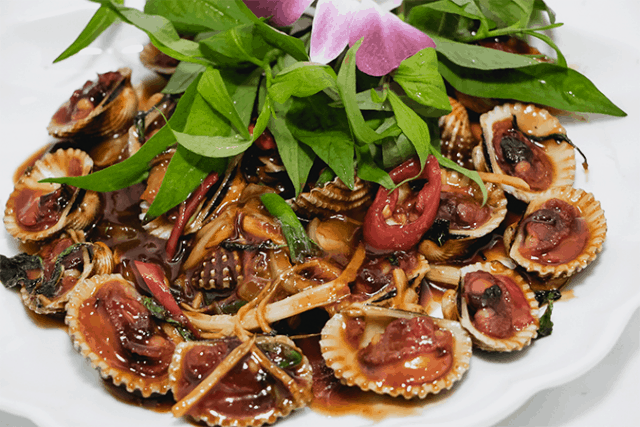 Fish O: A big fish season is from April 4-6 in lunar calendar. Ooh fish is very sweet and fragrant meat, medium size fish. Fish can be cooked into many different delicacies such as steamed, stewed, cooked in soup, but grilled fish is still the best.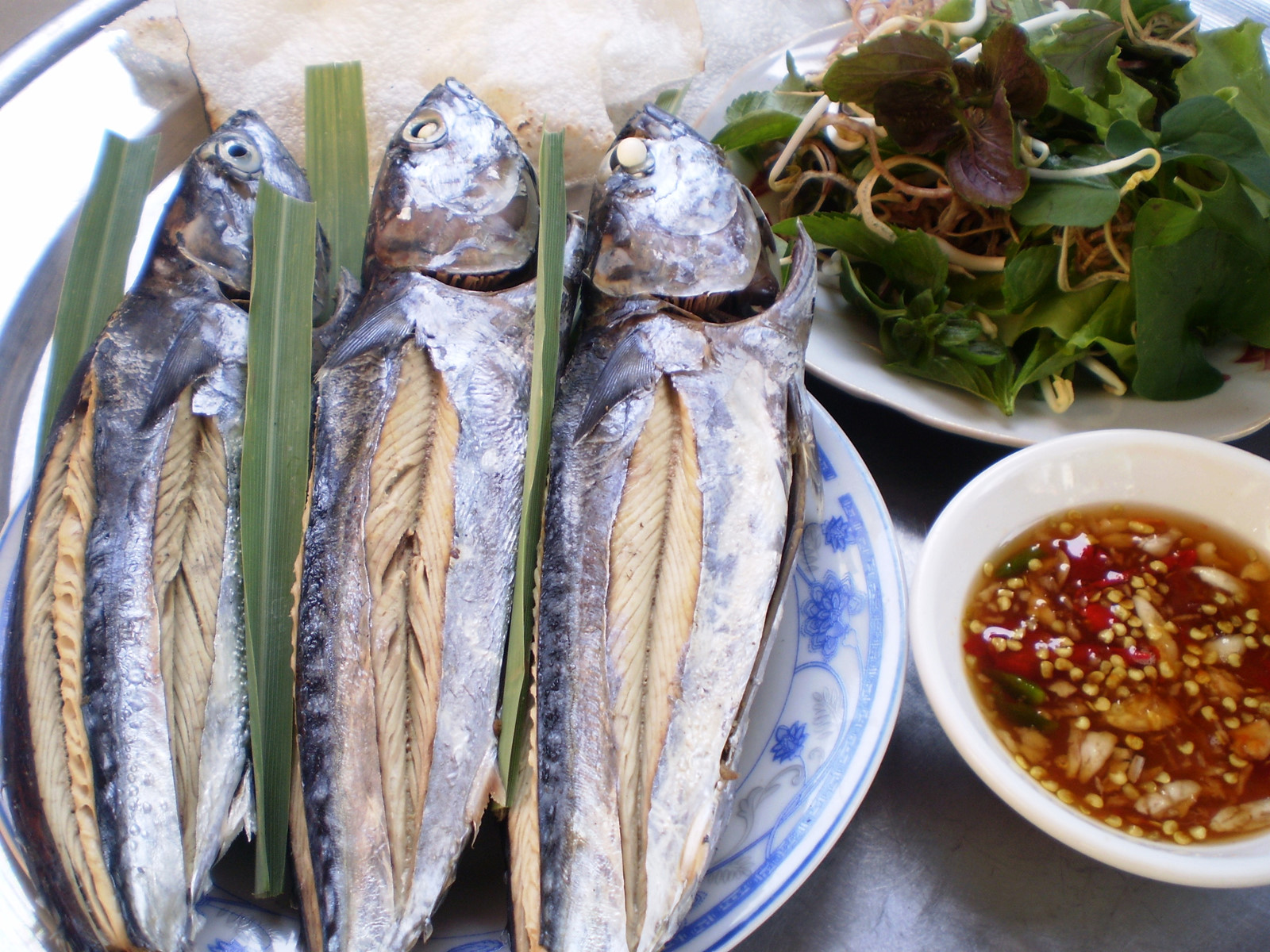 Crab Huynh De: A delicious seafood dish that can not be ignored when traveling in Phu Yen Ghenh Da Disc . Huynh De Crab is considered the king of all kinds of crabs because it has a golden shell like wearing a king's royal costume. Crab has big and strong pair Huynh De Crab has a very delicious taste, crab meat is firm and sweet, has many bricks, bricks are thick and smooth. People can process Huynh De crab into many delicious dishes such as tamarind fried crab, steamed crab with lemongrass, salt roasted crab, steamed crab. Each way of processing brings a very delicious taste of crab specialties in Phu Yen waters.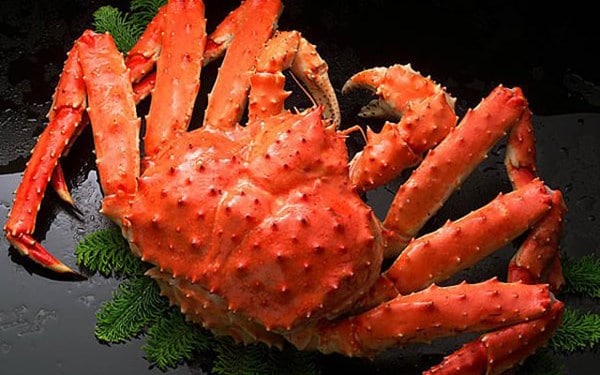 Cau river crab: like crab in this place, the bigger the white spot is. Cau River crab can be processed into many delicious dishes such as stir-fry, boiled, roasted with salt or steamed … stimulating the taste buds of all diners.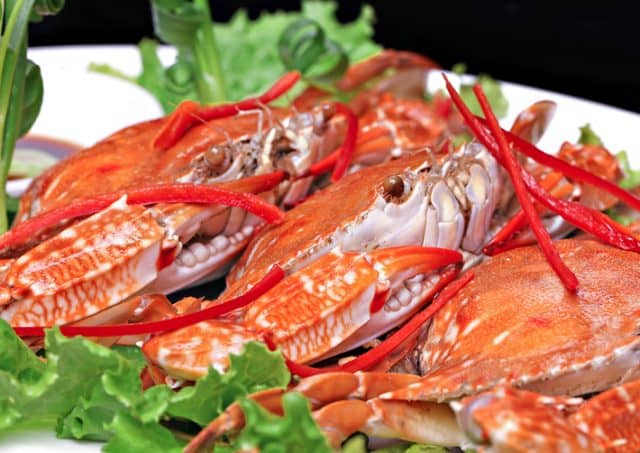 The sunny and windy land of Phu Yen has been generously endowed with beautiful landscapes and natural wonders for people – Phu Yen Stone Cliff is one of such wonders.
The talented creative hand has created a pristine natural landscape, attracting tourists from all over the world to admire the beauty and admire the beauty here. If you are truly a lover of the purest beauty of nature, you should not miss the Gorge Island destination in your travel guidebook. Come to Phu Yen and feel together. Us we will always accompany you everywhere, love all the paths and steps you have passed.