For those who love to eat, Phu Yen cuisine is a sky of delicious food, but eating it forever still has not stopped. If you have the opportunity to travel to Phu Yen, besides enjoying the beautiful scenery, take the time to explore a food tour of Phu Yen to enjoy these delicious dishes in the language of Phu Yen!
1. Fish noodles, Dat Phu jellyfish vermicelli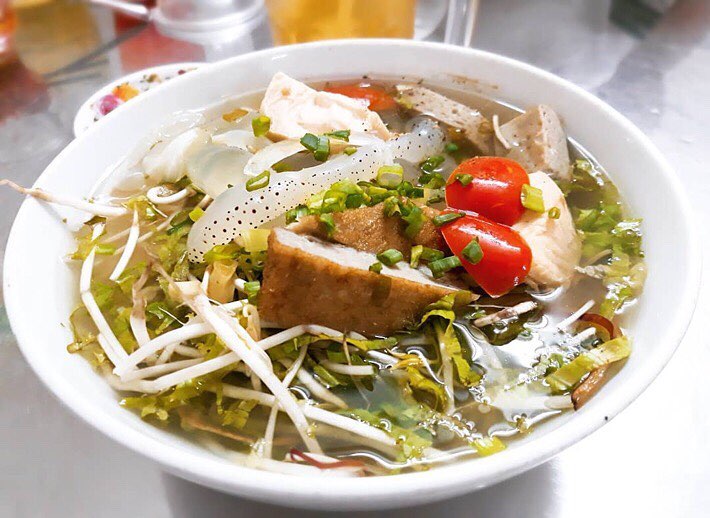 @foody
Pick up a delicious piece of fish with a little seasoning sauce. The typical sauce of the central provinces. You will feel the sweet taste of fish together with the strong taste of the fish sauce. For sure, you will love this dish too!
2. Bao Cap Rice
The rice shop is decorated in a very cute subsidized period style. The room is decorated with rustic and close decoration. On the signboard is the inscription Commercial Food and Drink.
photo @strongerb52
3. Cake asked for the pig's heart
This dish is probably too famous when it comes to the land of Nau. So much so that people say that until Phu Yen has not eaten this dish, it will not be considered. The cake is made from rice flour. The processing process is especially meticulous.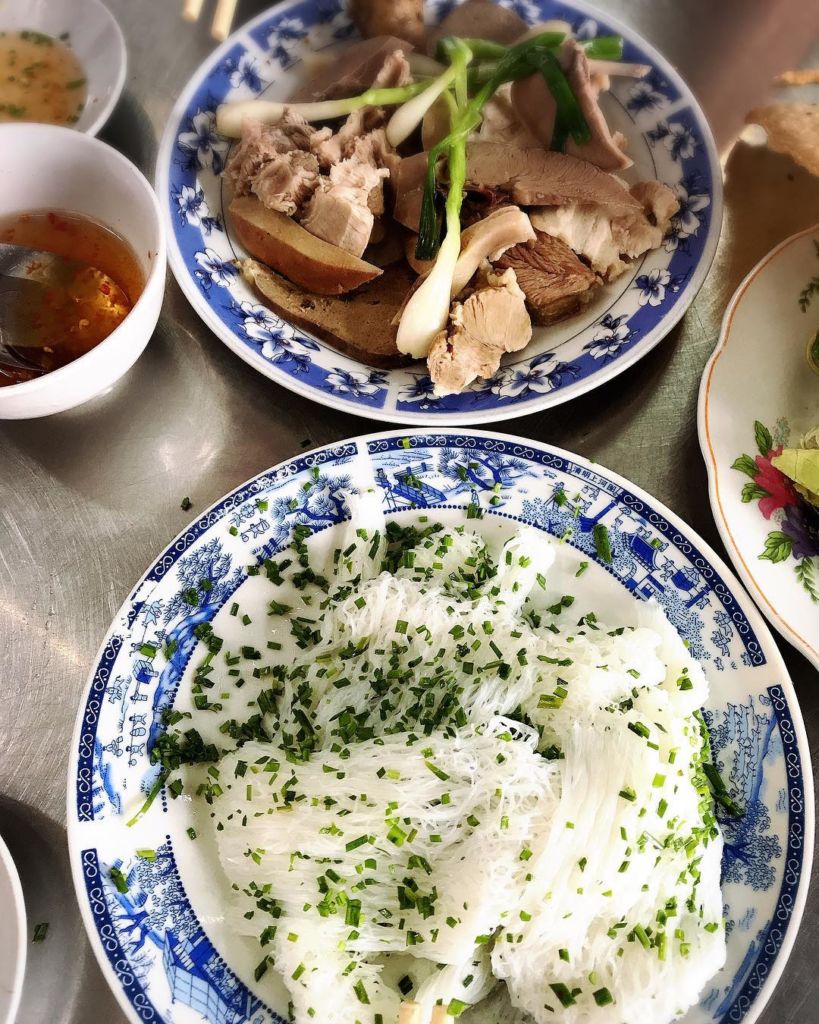 @hiencham
A plate of cake asked to be processed is sprinkled with onion fat. It is served with a plate of roast meat, roast meat, pork belly as you like. This is a special dish that often appears during ceremonies, anniversaries, weddings, and rituals at communal houses and pagodas. For a long time, it has become an indispensable cultural feature of the people of Phu Yen.
4. Sticky Rice with Corn
Corn sticky rice shop for sale in the morning near Le Huu Tho Street Hospital. Sticky corn sticky rice to taste, sweet corn seeds, a little crunchy. Served with scallions, pork rolls and a little cotton scrub is a warm breakfast.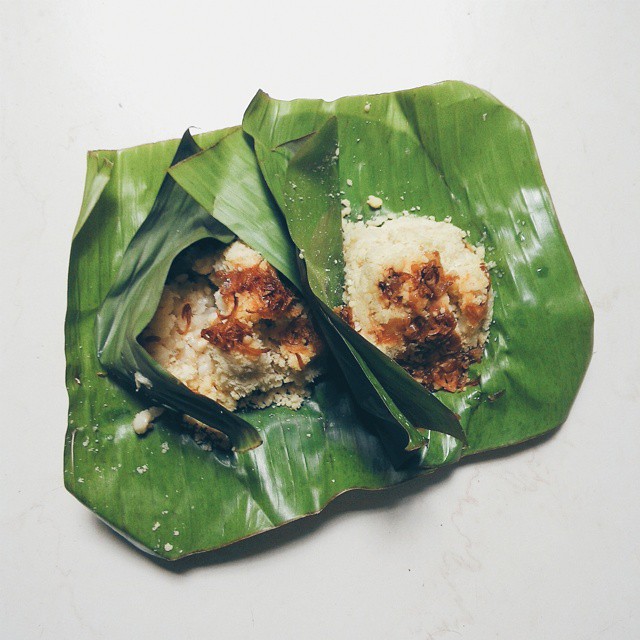 @tamypu
5. Chives Soup Cake
The most famous dish in Phu Yen food tour here. You can choose between flours made from filter flour or rice flour. The filter powder will be tougher. Chives soup served with Phu Yen fish cakes fresh and delicious. A dish that covers all the best of this land.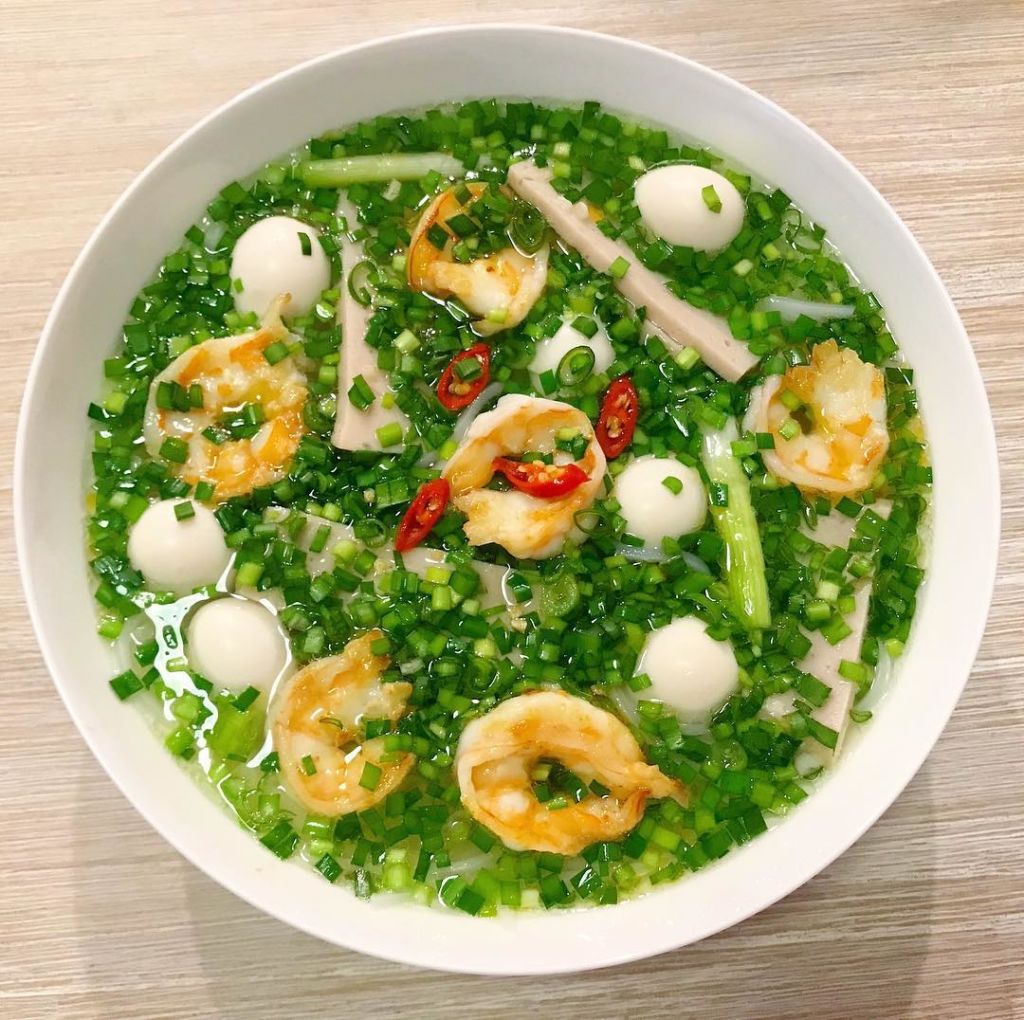 @21_stacey
Especially on cold winter days, eating a bowl of hot fish cake soup is nothing like! The price for a bowl of banh canh full of chopped chives and fish cakes like this has an unbelievable price. The price of a bowl is only 10k a bowl!
6. Dry Noodles
Dried vermicelli dishes include grilled meat, grilled spring rolls, ram, pickles and vegetables. With sweet and sour sauce, eat a bowl to eat more bowl.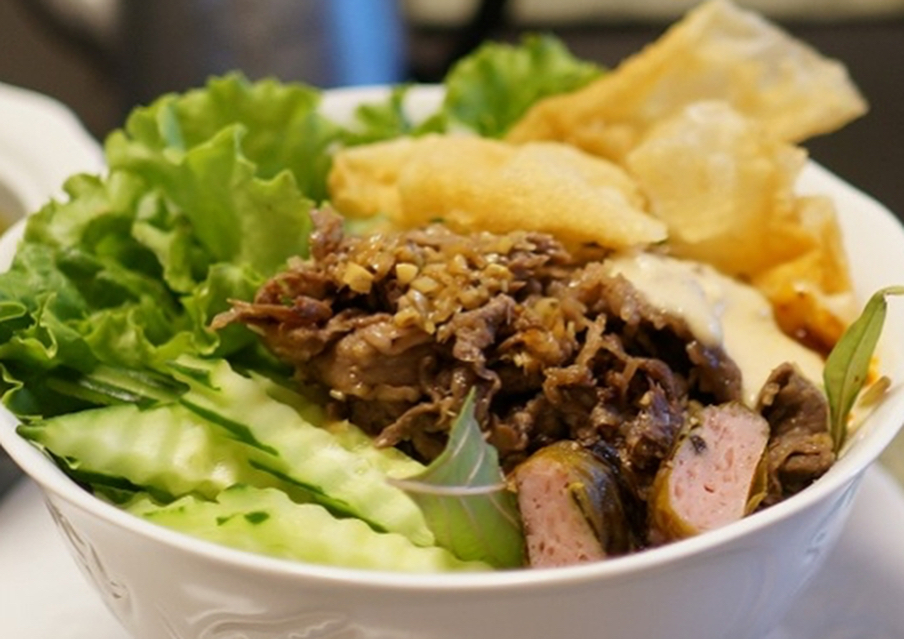 @kanapuk
Top 8 reasons that make Da Dia rapids in Phu Yen become the top tourist destination
7. Snakehead Fish Soup Cake
Banh canh is a popular dish of Vietnamese people. Each region has a different processing method. In Phu Yen, snakehead fish is selected in combination with soft and chewy banh canh fibers. A bowl of snakehead fish soup includes snakehead fish, quail eggs and shrimp. Depending on each place, people have a combination or addition to suit their taste.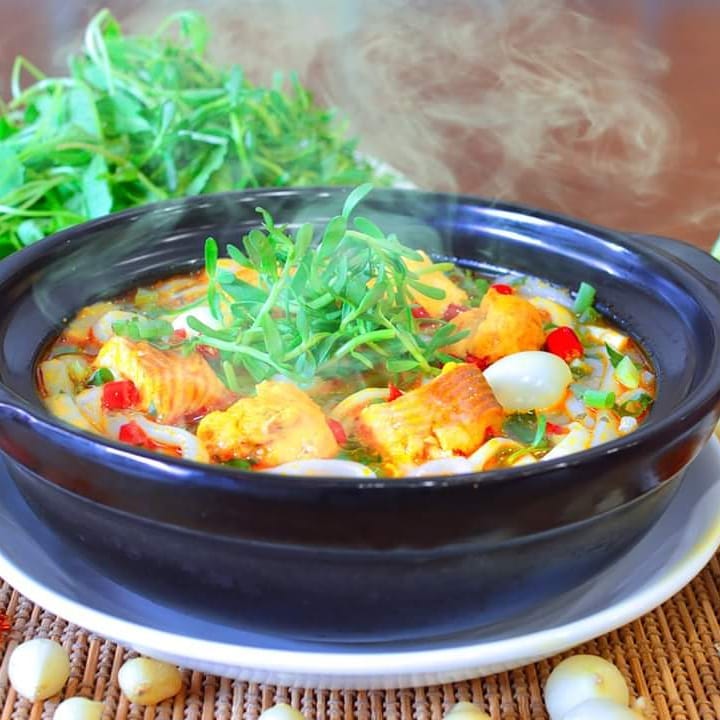 @ banhcanhcaloc.vn
The seasoned snakehead fish is just called superb. A bowl of snakehead fish soup has a very sweet broth. The sweet taste of sea fish. Add a little chili vinegar and eat with some fresh raw vegetables.
8. Grilled Spring Rolls with Thunderstorm
Cha thunder is another unique specialty of Phu Yen. As the name suggests, spring roll is made from a thunderstorm. It was a creature like an iguana or a termite snake. Thunderstorms are caught from coastal sand dunes. Thunderstorms after catching will peel, clean and take meat.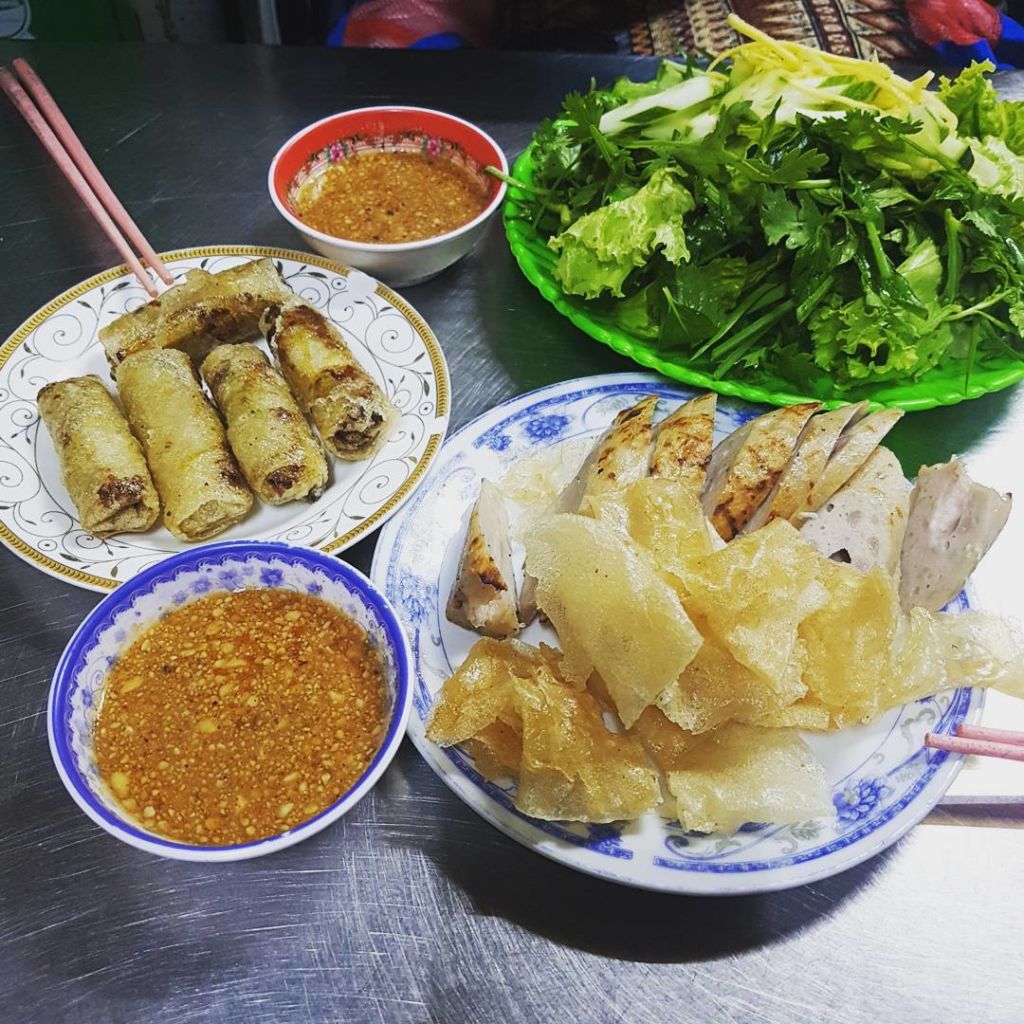 @canhbuomxinhdep
Thunderstorm meat after cleaning is finely chopped or smoothed with spices. Then mix the thunderstorm meat with some mushrooms and chopped herbs. Finally, use the rice paper rolled into rolls like spring rolls, and then put in a frying pan.
9. Squid Pancakes
Food tour Phu Yen can lack the very familiar pancakes. But Phu Yen pancakes are completely unlike Western pancakes or any other kind of banh xeo. It has a very characteristic taste of this land. In terms of appearance, Phu Yen pancakes have a huge difference. Southern pancakes are molded with a large pan. Phu Yen pancakes are molded in a very small mold, only a quarter of the pancakes we often eat.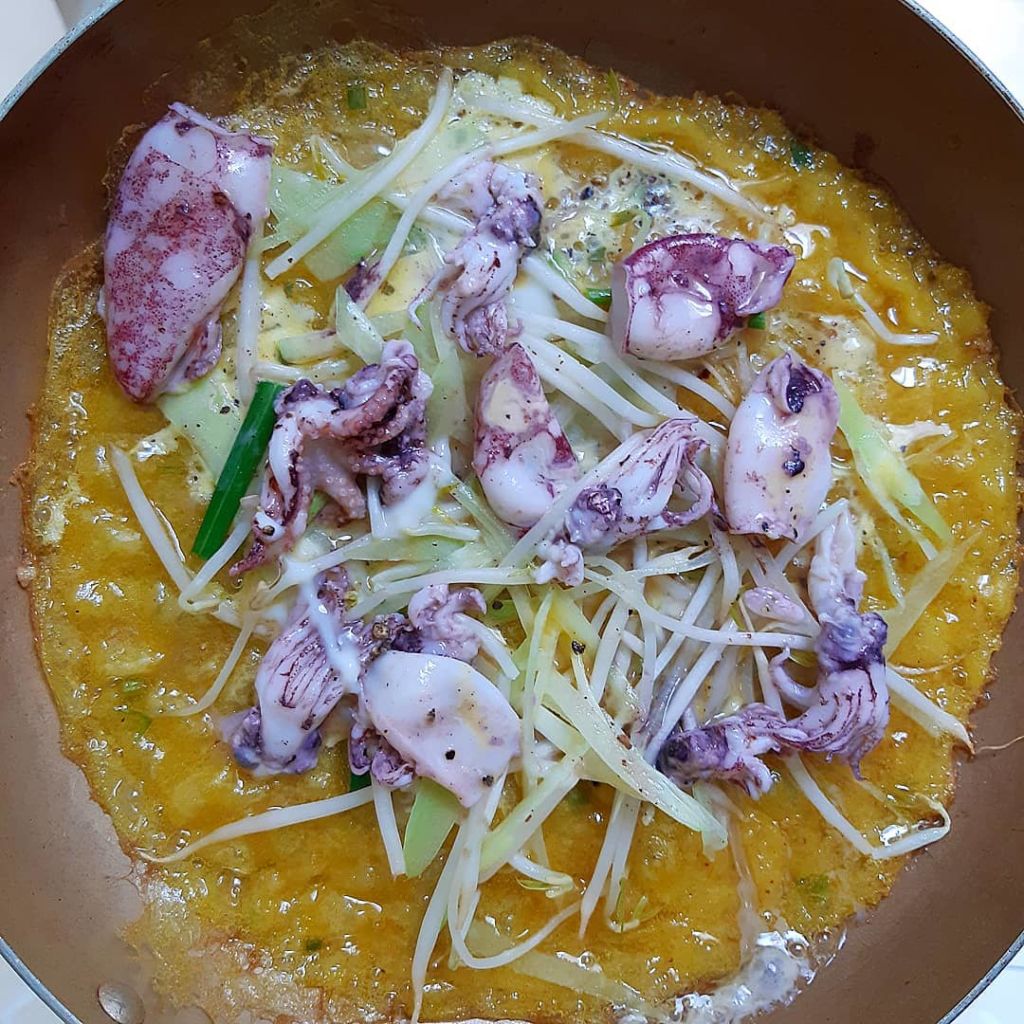 @ngocdiepps
In particular, banh xeo here can also be eaten with squid. Just buy 20 to 30k fresh squid at the market and 10k salary of banh xeo. Then you will have a memorable experience when coming to Phu Yen!
10. Fried Oysters Eggs, Fried Oysters With Onion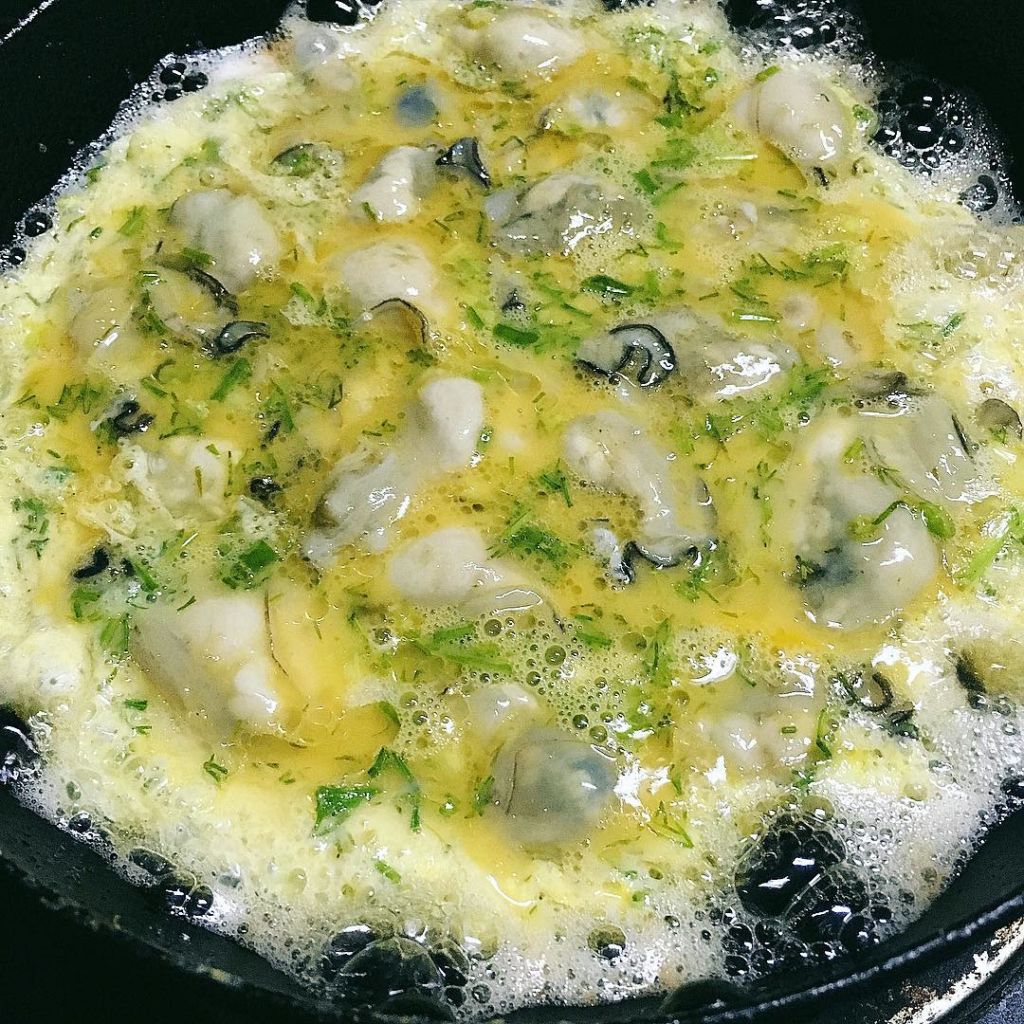 Oysters are one of the popular dishes of Phu Yen people. It has become a familiar dish from their childhood. So, oysters here are processed very diversely and abundantly.
@hiencherry1017
Each way of processing gives diners a unique taste. The two most popular recipes are the fried oysters with eggs and oysters fried with onions. Most fried fatty eggs or stir-fried oysters with scented onions are well worth a try.
11. Oysters Ne
Phu Yen food tour, it is indispensable to lack the unique dish "oyster Ne". The fresh oysters are soaked in spices. Then cooked with onion, garlic, combined with eggs or sausage. After processing, oyster Ne is served on a heated plate and served with bread.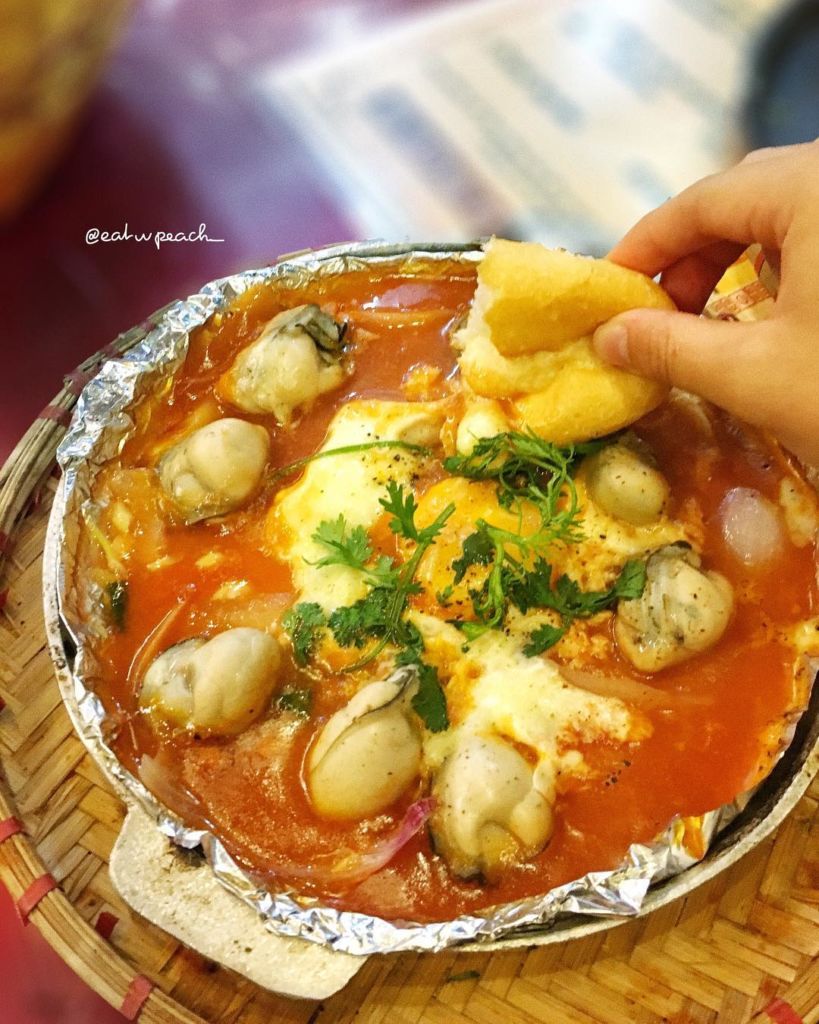 @eatwpeach_
12. Cup Duck Cake
The cake is made from rice flour. The rice flour is mixed with water and poured into a small cup. Then they are steamed. When the cake is cooked, the cake is taken out, sprinkled with other ingredients. Commonly found ingredients are cotton rubs, crunchy breads, chives. If you like, you can add cake to ask and then spread it into a delicious dish. And especially, the sweet and sour sweet dipping sauce is indispensable.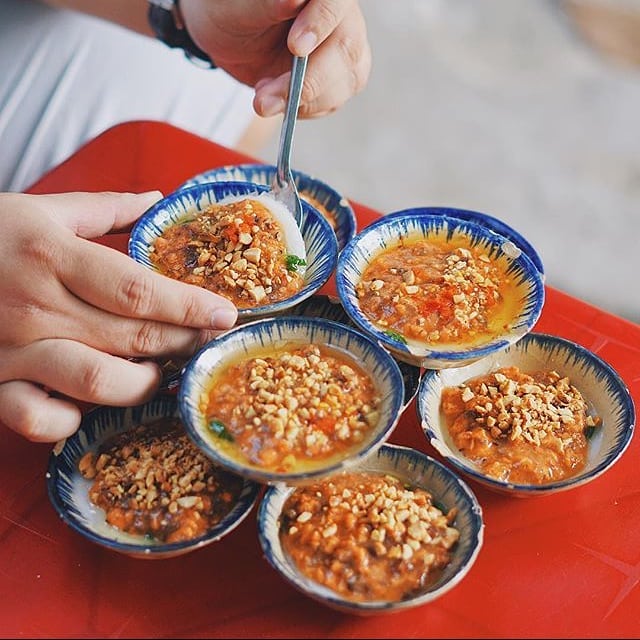 @now.vn
In addition, you can also try another very special food. That is when the cake is cooked, people sprinkle the ingredients before taking the cake out. After that, you will be served an entire tray of cakes. The cake is still hot in the cup, bringing the cup of banh beo but must rotate continuously to not burn your hands. One person can eat a couple of banh beo like playing. A tray is about 10 cups. Come to think of it, I want to wait until you enjoy this delicious hot dish