The country with a favorable geographical location and inherent simplicity and simplicity has attracted a part of tourists, especially young people who love adventure, to Phu Yen tourism . With only 2 million VND, you can immediately go to Phu Yen!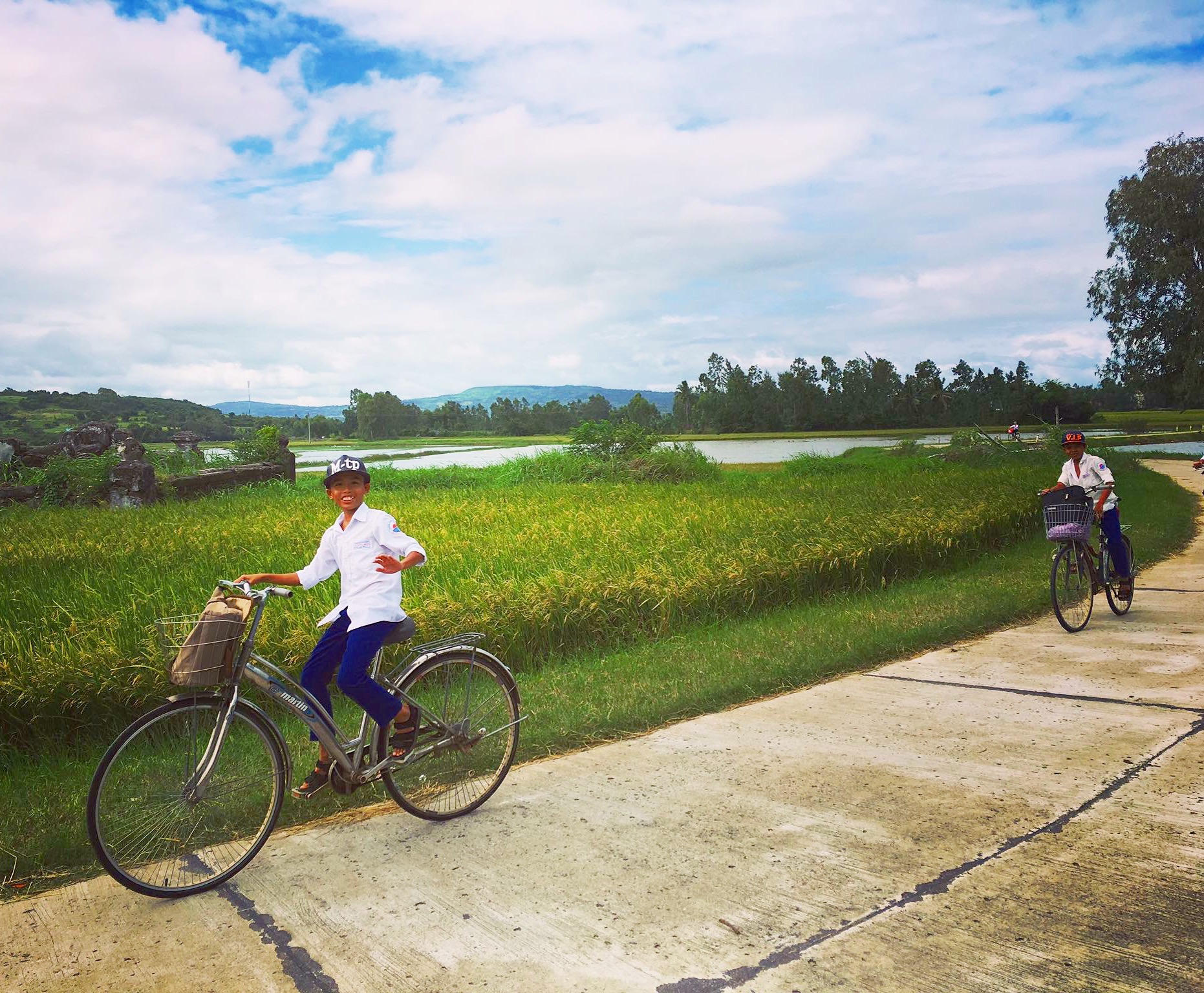 Transport
There are many ways to get to Phu Yen such as train, bus or air. Based on Phu Yen tourism experience , many "little tips", choosing to travel by plane will save time and money. If you immediately hunt for cheap tickets, ticket 0 VND from Vietjet Air and Jetstar, you only lose from 450k to 900k for a round trip from Saigon or Hanoi.
To Tuy Hoa, you should rent a motorbike to easily visit the northern and southern points of the province. Rental price for a day is from VND 100k to VND 120k excluding gas, if you receive the car from the airport, you will be charged for vehicle transportation.
Staying
Prices for hotels, motels in the city center range from 150 to 200k / room from 2 to 4 people. The higher-end hotels also do not exceed VND 300k / room for 4 people. You should book in advance if you are going during peak tourist season.
Where to go, what to play?
Day 1:
. First, we visit Dien Cape or Dai Lanh lighthouse. Tickets to the lighthouse you buy right below the gate, the price is 15k, excluding parking. From the gate up to the lighthouse area, it takes about 30 to 40 minutes on foot. Remember to bring drinking water and snacks because climbing is quite tiring, in return the wind from the nearby Mon beach blowing very cool and fresh. At the lighthouse, remember to leave the sandals outside, then climb about 100 spiraling stairs to reach the top. 
From here, looking towards the sea, feels like embracing the beauty of the land and water. The road to the landmark stone is quite steep and difficult to go, because it is a trail, you should pay attention not to slip. Located to the left of the lighthouse is Mon beach. This beach is quite big, but there is a very beautiful green grass, sometimes even horses grazing here. It takes about 4 to 5 hours for you to move and visit all of this area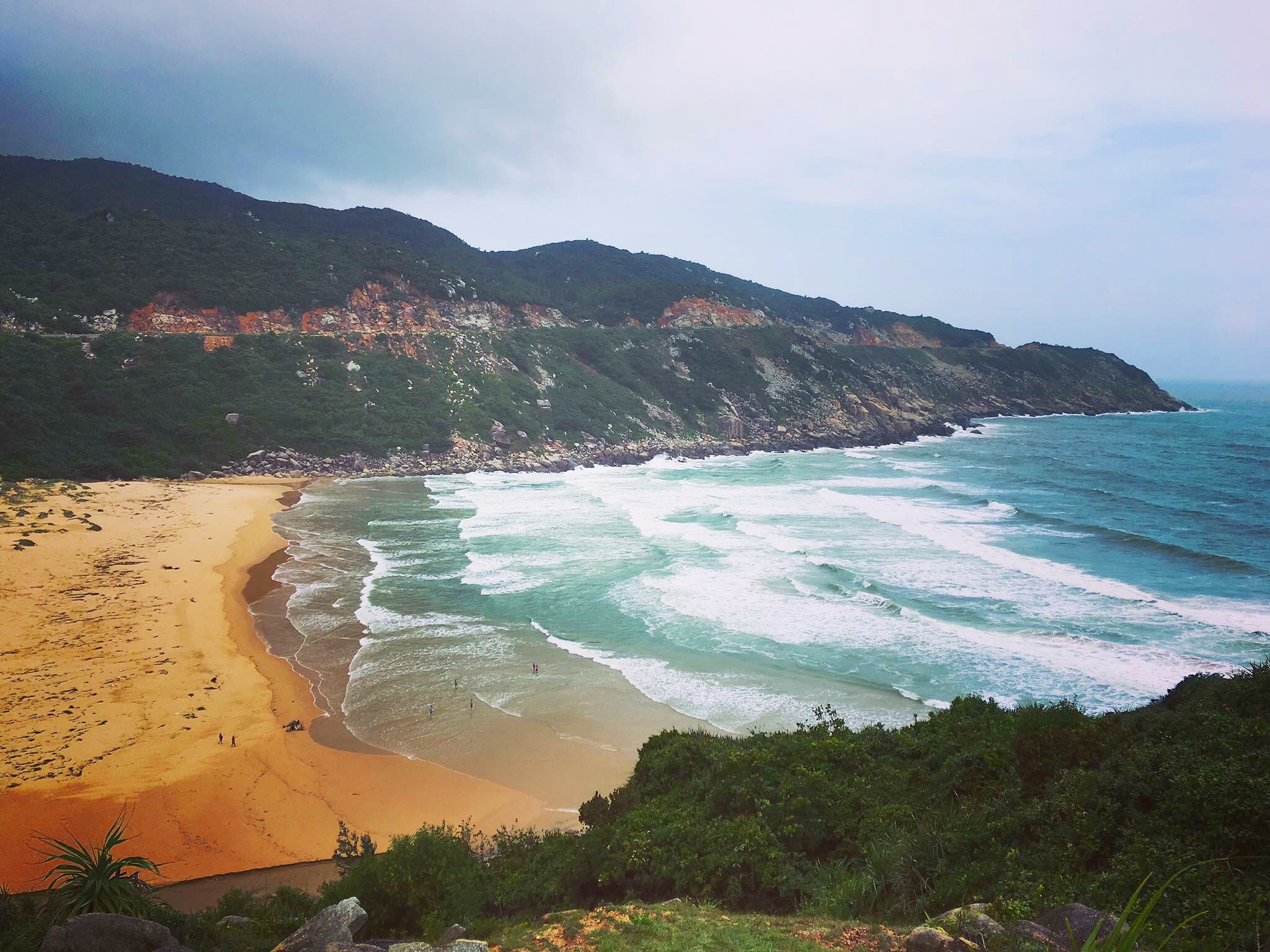 From the lighthouse, running for a while, you will see Vung Ro bay looming in the distance. At this point, you have entered the Ca Pass area. Just follow the signpost to the bay, where you can enjoy seafood at the fish raft or rent a boat to Kho.
In the afternoon, back to Tuy Hoa city, you can visit April 1 square to watch the sea or enjoy all kinds of grilled skewers here with very cheap prices, only from 2 to 3k / skew. At night, you should take a walk around the city to explore life here and enjoy grilled spring rolls, grilled Giong. 
This dish costs about 30-40k / piece, served with rice paper, sauce and raw vegetables. Cha luong is made from minced meat, so it is sometimes mixed with bones. Or you can also go to eat chicken at the Chicken Grill on the River for only 40k / person for a group of 5 to 6 people. From 8:00 pm onwards, the city will be quiet, so there are not many fun activities at night.
Day 2:
In the morning, you should enjoy the cake asking for the pig's heart only from 10 to 15k / plate. This dish is sold in almost everywhere when traveling to Phu Yen , just run a distance on the big roads to see. The coffee milk dish here is also very strange, the coffee with milk and ice is separate, the taste is quite bitter. And especially, people here rarely drink sugar tea. From the city center, follow Le Duan street to Ganh Ong, Hon Yen and Da Dia rapids.
Ganh Ong and Bai Lay are next to each other, both the location where I See Yellow Flowers On Green Grass. This area is very beautiful and is the main point when traveling to Phu Yen , there is a long black rock and white sand beach. This area has a lot of waves so you should consider taking a bath. 
Going to the left will be Ganh Ong with green grass and many rows of cacti, but this area has a lot of cow dung. From the stacking yard you can see as far as Hon Yen, a wonderful view. Time to visit this area should not exceed 3 hours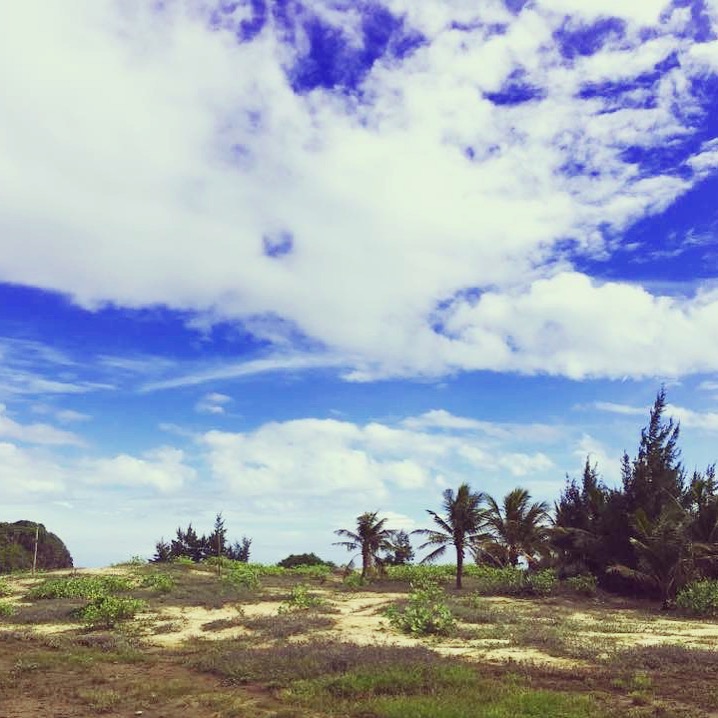 Traveling to Phu Yen, you should not miss Hon Yen, an emerging but equally attractive destination. The way to here is a bit difficult to find because you have to cross many small residential roads, you should ask the people. 
Below the rocky beach where Hon Yen has a lot of corals and shells, do not forget to pick them up as gifts for your loved ones without spending any money! The waves here are very strange, hitting in both left and right directions, because the waves are a bit big, so you should be careful when moving outside the rapids. If you go on the full moon day you will be able to walk to Hon Yen.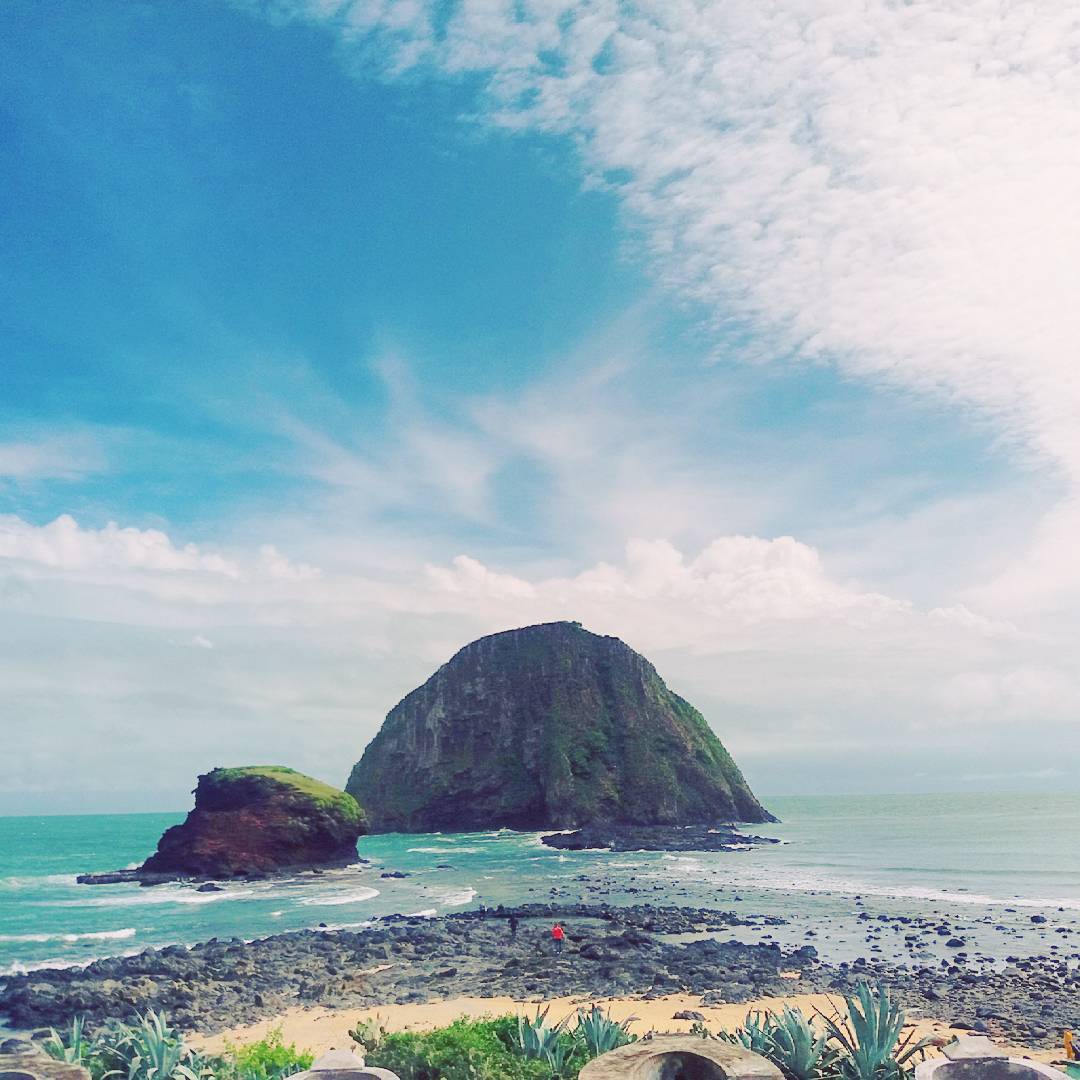 About 1 hour more, passing the beautiful fields like in the movie, you will come to the Rock Disc . The ticket price here is 10k, this area is quite beautiful and very suitable for your photography skills.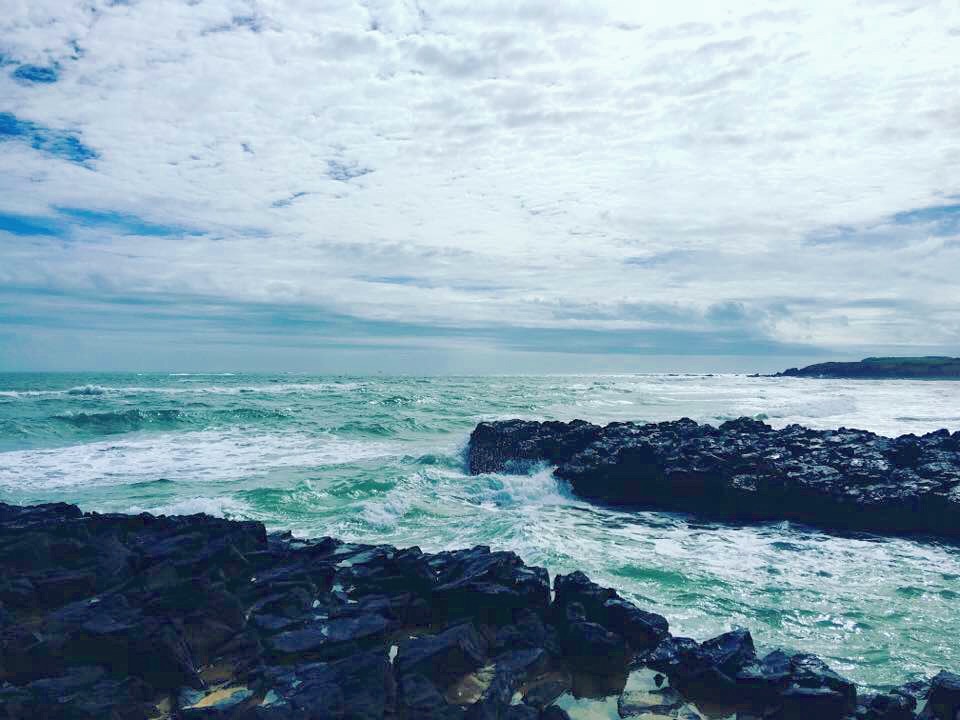 In the evening, returning to the city, do not forget to stop by Co Mai's Nui Nhan duck cake shop at the foot of the mountain to eat. The banh beo here is hot, served with cotton scrub and bread crumbs, a 10-cup plate costs only 10k. In addition, she also sells delicious flan cakes, priced at only VND 5k. Then you visit Nhan Tower. 
Nhan Tower at night is equipped with beautiful lights, from here you can see the whole Tuy Hoa city. If you are still hungry, you just find a chives soup shop and stop in to eat, the price is only 10k only, served with fish balls, quail eggs. The cake is thin and long like a noodle or a noodle. The ocean tuna eye dish on Nguyen Cong Tru Street is also very delicious, do not miss it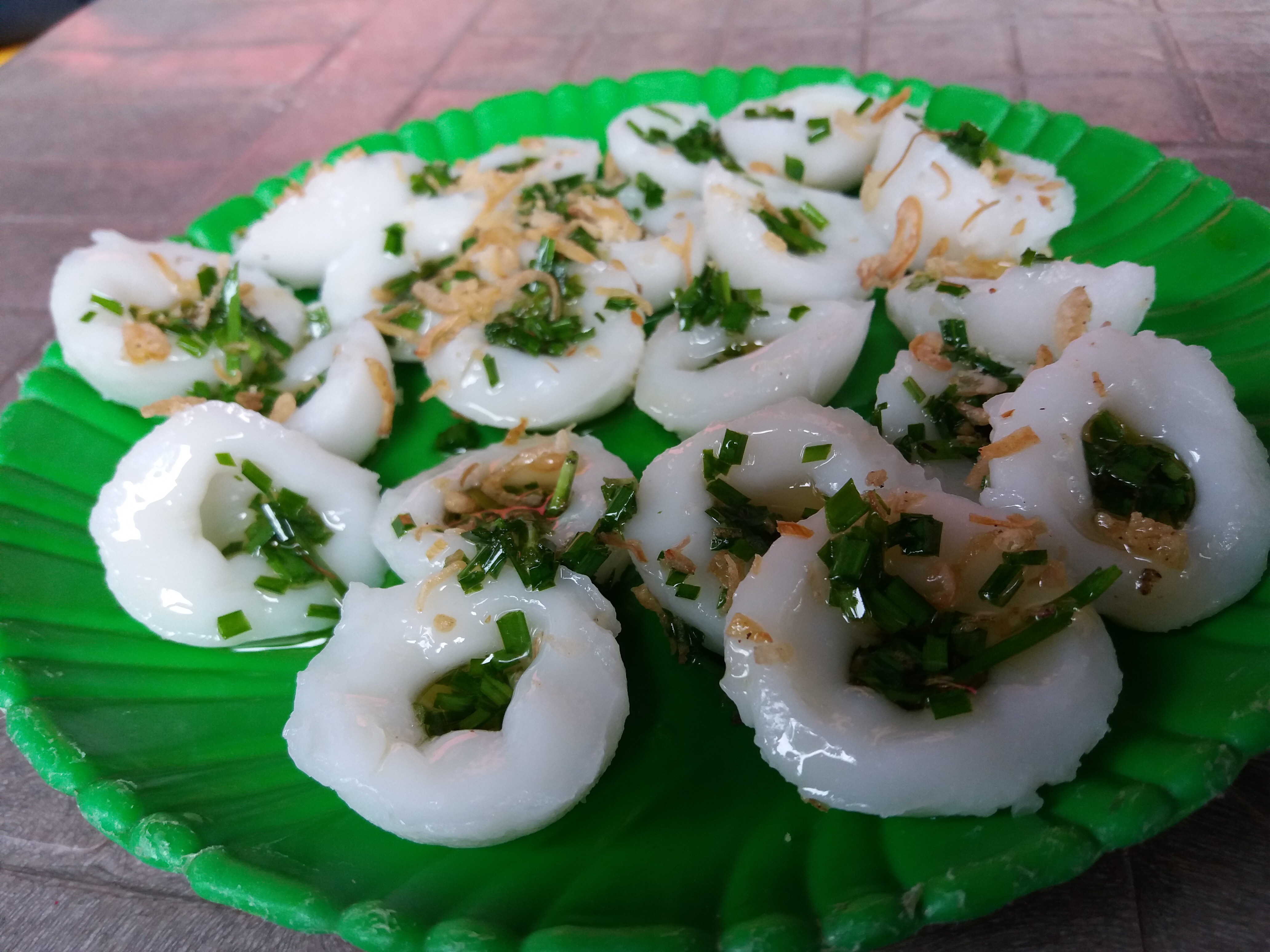 Day 3:
Get up early in the morning, arrange your clothes, have breakfast, check out and move to Tuy Hoa airport if you go by air.
With the above practical experiences, I hope you will have an enjoyable trip to Phu Yen with your friends and colleagues!