To set foot on the unique and unique cross-sea walkway in Vietnam, you also need to prepare quite a lot.
Just right is March – the best time to visit Diep Son, the island becomes a definite destination to set foot in this summer for many young people. There are many reasons for Diep Son to be in the sights of those who love to move. 
Diep Son has the only Vietnamese walking path across the sea, it is pristine and has never had any signs of discovery, so there will be unforgettable experiences, Diep Son is as beautiful as a picture with a cat It is impossible to describe everything, the seafood here is cheap and delicious, the people here are sociable and good-natured, the cost of a trip to Diep Son is not expensive. Is this enough to be convinced by you?
See also: Phu Yen Tourism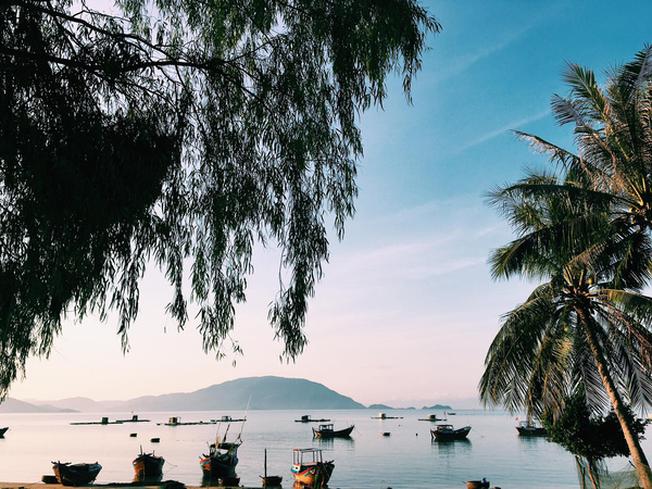 Diep Son Island
As it turns out, Diep Son has only recently emerged, so the number of people who arrive, check-in at the match and review details is not much. Therefore, the review album of a guy named Truong Khoa in Diep Son with beautiful sparkling pictures and quite detailed description from the way of moving to eating and sleeping has received a lot of attention from everyone. . Let's see how this guy travels with his group of friends! There will certainly be a lot of pocket tips for those who are planning to go to Diep Son:
Time: 2 days 1 night
Group of 7 people, moved from Saigon
Total cost: 1.1 million / person (600k travel and living expenses 500k)
Things to prepare before going
Diep Son has not had any signs of discovery, electricity is only used 3 hours / day by generator (18-21h), there is no guesthouse, no toilet, so before going, be prepared quite like food (above Island has a restaurant so it is okay to prepare snacks in advance); power bank, flashlight and essential personal belongings, jacket (cold foggy night).
Let's go
Khoa's friends group started moving from the city. Ho Chi Minh, to Van Gia, and then from Van Gia to Diep Son. When you come to Diep Son, you must remember to contact the village head and the commune police chief to inform you to stay on the island, after that, you will enjoy walking and having fun.
From TP. From Ho Chi Minh to Van Gia, there are 2 ways:
Buy tickets at Mien Dong bus station, go straight to Van Gia (195k / person)
Buy a bus ticket to Nha Trang, then continue to take the bus or motorbike to Van Gia (180k / person)
From Van Gia to Diep Son:
After arriving at Van Gia, ask for directions and move to Van Gia fish market (10k motorbike taxi / person), from here there are 2 ways to get to Diep Son:
Take the market train to Diep Son. Time starts from 9am to 11pm depending on each day and return to the mainland at 5am or 6am. Travel time from 40p to 50p (ticket price is 20k / 1 person).
You can rent a boat (about 50k / 1 person / 1 way). Travel time of winch 15p to 20p.
Eat, drink, sleep and rest
In Diep Son, there is no tourism service, so you can ask to sleep at people's houses, or at the house of the commune police, or have to rent tents to camp. While traveling, be sure to ask the people here where to camp, where to buy seafood, drinking water, bathing, toilet … Please be assured that the people here are extremely enthusiastic and hospitable, they will be of great help!
The main food is seafood with outdoor BBQ, the morning has delicious fish cake soup. Shrimp, squid, fish, oysters … each person costs about 150k, which is more than enough to have a delicious meal and full stomach.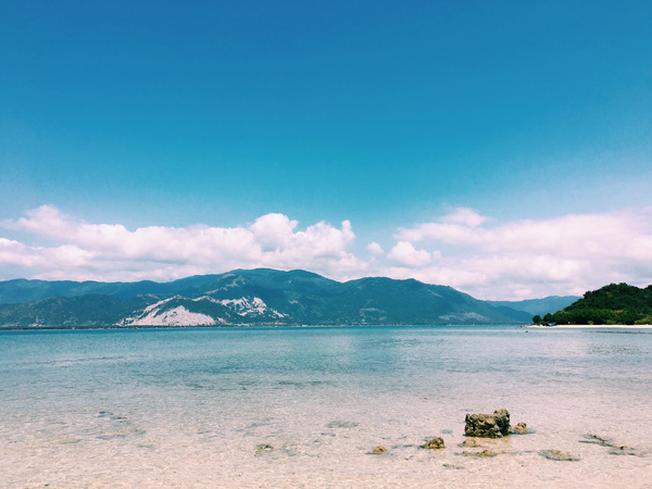 The scenery of Diep Son Island
Experience
Camping in the ocean, so there are many activities for you to try on this pristine Diep Son island. Bathing in the sea, walking on the road across the ocean, watching the romantic sunset, watching the stars in the evening after having a long BBQ party at Hon Bip.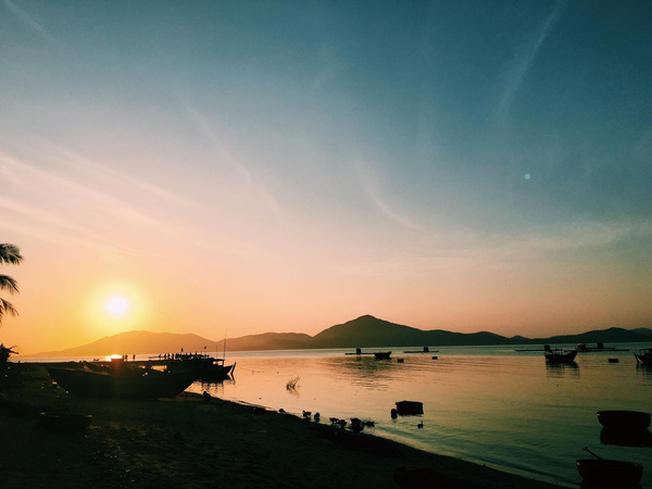 Sunset over Diep Son beach.
The next morning, Khoa's group got up at 5am, moved towards the harbor to watch the sunrise. A very clean morning with boats, mountains and sea. This feeling in the cramped city is nowhere to be found.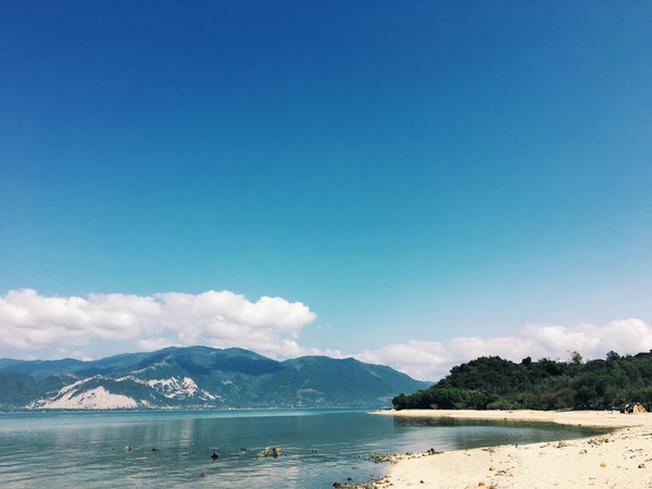 Landscape in Diep Son.
At 8am, the group of friends returned to remove their tents to prepare to leave. After having breakfast, the group went around the island to listen to the introduction of Diep Son by the guide, then admired the scenery in the place that made many people crave to come. With only 50k / person, you had a trip around the island to know more and see more.
Things to note when coming to Diep Son
At the end of his review, Khoa summarizes a few notes so that those who go the next time have a more satisfying and memorable trip. The best time to come to Diep Son is from January to April, right now. 
When going to the bathroom or going to the toilet in people's homes, they should send them some money because freshwater here has to be bought from the mainland. If you want to go to the toilet at the campsite, you should go at 3, 4 am because there are no people at that time.
The scene on the island is very beautiful but at noon will be very sunny, everyone, especially the girls should pay attention to this.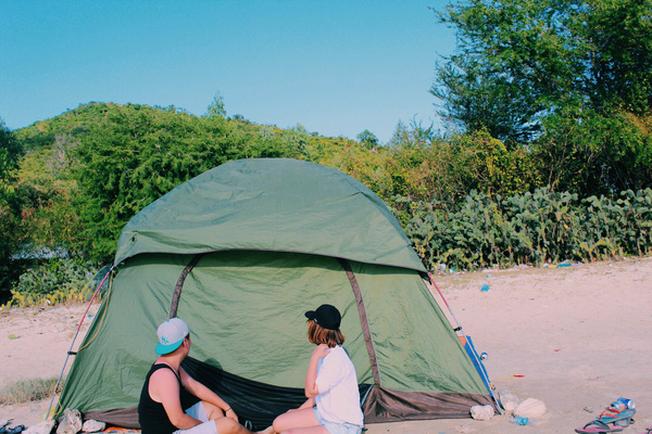 The camp of a group of friends.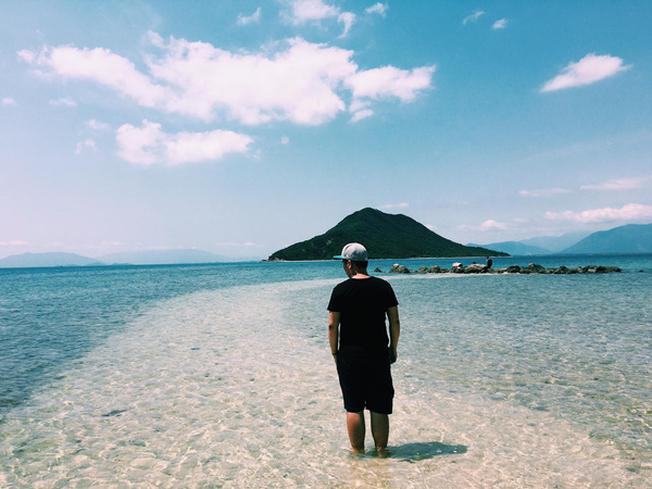 Walking path across the sea.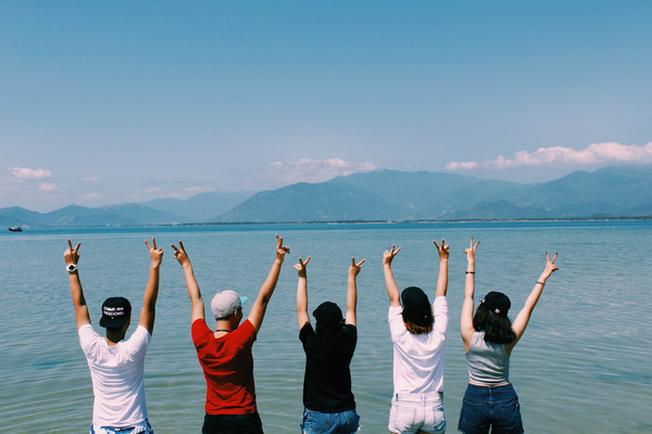 Khoa's group had a very memorable and very happy trip!
Diep Son is definitely the hottest island this summer. So if you are planning to come here, please try to refer to this review of this Truong Khoa's trip! Depending on the number of people and the quality of the service, the cost may vary a bit, but basically, the itinerary and experience he mentioned above.
If you have the opportunity to come here, remember to take a lot of photos, take a good look, eat lots of delicious – nutritious – cheap seafood in Diep Son!