Not only possessing pristine beaches enchanting people's hearts, but Con Dao is also the second-largest spiritual tourist resort in the country.
Located off the coast of Ba Ria – Vung Tau province, Con Dao was voted as one of the "12 most peaceful islands in Asia" by the famous CNN newspaper. This place owns a wild but poetic beauty, with stretching white sand beaches and rare fresh air. Therefore, this resort paradise is very popular with visitors every summer.
However, Con Dao is also famous for the story of the brave heroine Vo Thi Sau, a place to keep artifacts, images, and traces of history. It is not difficult to understand when many people choose this island as a destination for the end of the year.
If you are planning to come to Con Dao to go to the ceremony, do not miss the experience below.

Con Dao has two seasons, the rainy season (from May to the end of November) and the dry season (from December to April of the following year). The end of the year is also a quite appropriate opportunity to come here, because visitors can comfortably visit without fear of rain or wind.
Currently, you can go to Con Dao by two types of vehicles
Airplane: From September 29, passengers in Hanoi, Hai Phong and Vinh can fly directly to Con Dao, without having to transit in the city. HCM as always. This journey is 1-2 hours long, operated by Bamboo Airways.
– City air ticket price. HCM – Con Dao: 3,600,000 VND / round trip. It takes about 1 hour.
– Air ticket price Hanoi – Con Dao: 5,600,000 VND / round trip. It takes about 2.5 hours.
Train: From City. In Ho Chi Minh City, you can take a car or bus to Vung Tau, then move to Con Dao by speedboat for 2.5 hours. Ticket price is more than 300,000 VND / way

Con Dao has quite a few quality accommodation establishments, the price is suitable for the guests. Here are some options that you can refer to if you come to this land.
NicoBar Con Dao Hotel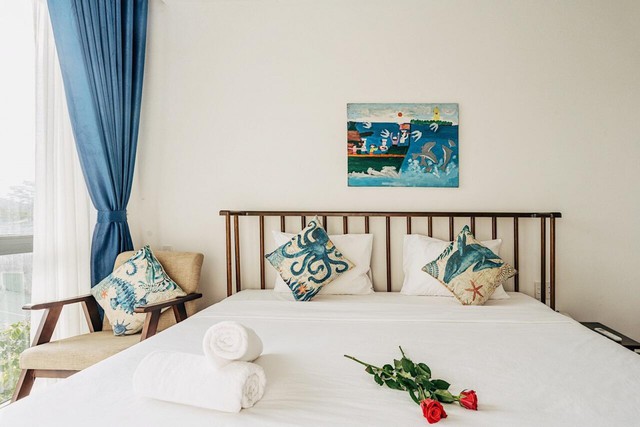 Although it is only a 3-star hotel, NicoBar Con Dao owns a relatively good service quality. Rooms are fully equipped with blue and white main tones, giving a sense of elegance and peace.
From here, you can easily visit Dat Doc beach and American-style Tiger Cages. Moving to Hang Duong Cemetery is also very convenient. You can also book a ceremony at reputable shops on the island, located near the hotel.
In addition, the enthusiastic and attentive staff attitude also left a beautiful impression on the hearts of some visitors who have come here. The hotel also has a 2-way airport shuttle service which is quite convenient and cost-effective for you.
– Score: 8.7
– Price: 750,000 (53% discount compared to the old price)
Marina Bay Con Dao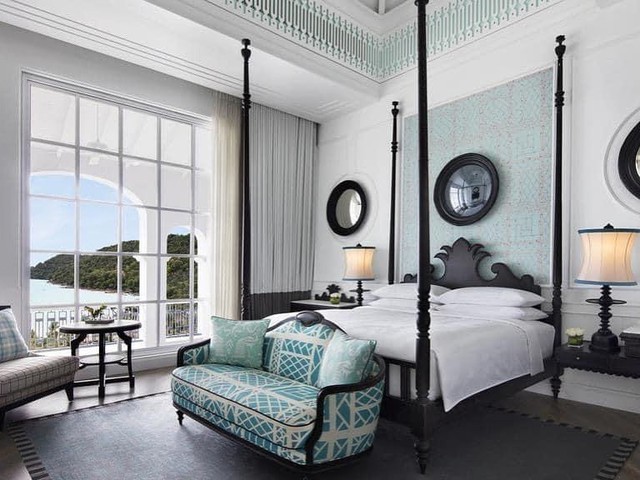 It is not located next to the beach, but this property will still satisfy visitors who visit Con Dao, thanks to the convenient services it offers. It has a chain of restaurants and luxury bars that can accommodate up to 400 guests. In addition, the hotel also has an outdoor swimming pool located on the rooftop of the building, overlooking the sea, creating a sense of connection between the ocean and the sky.
– Score: 8.4
– Price: 1,342,000 VND / night / room (19% off compared to the old price)
The Secret Con Dao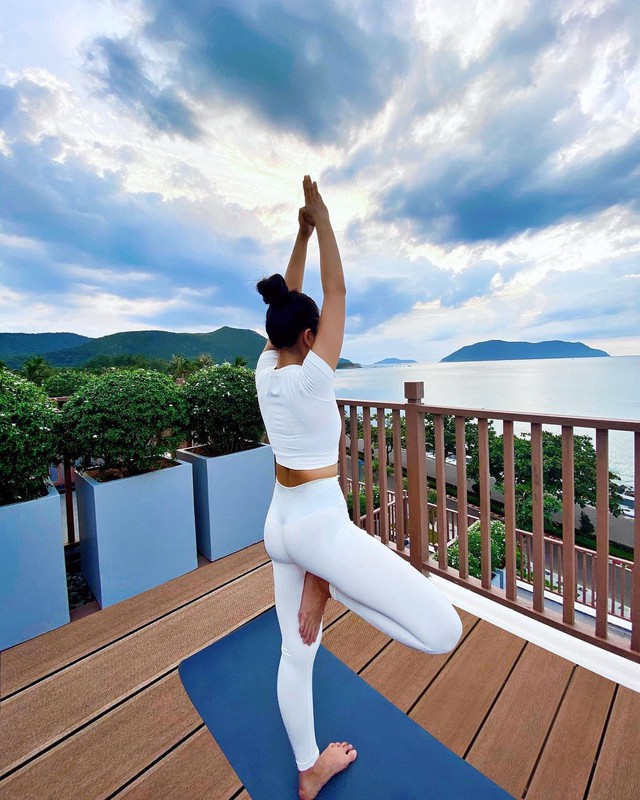 Located in Con Dao, steps from Ben Dam Port, The Secret Con Dao features air-conditioned accommodations and a fitness center. From this place, you can easily move to famous attractions such as the American-style Tiger Cages, Con Dao Prison and Con Dao Museum …
– Score: 8.6
– Price: 1,500,000 VND / night / room (75% off compared to the old price)
Poulo Condor Boutique Resort & Spa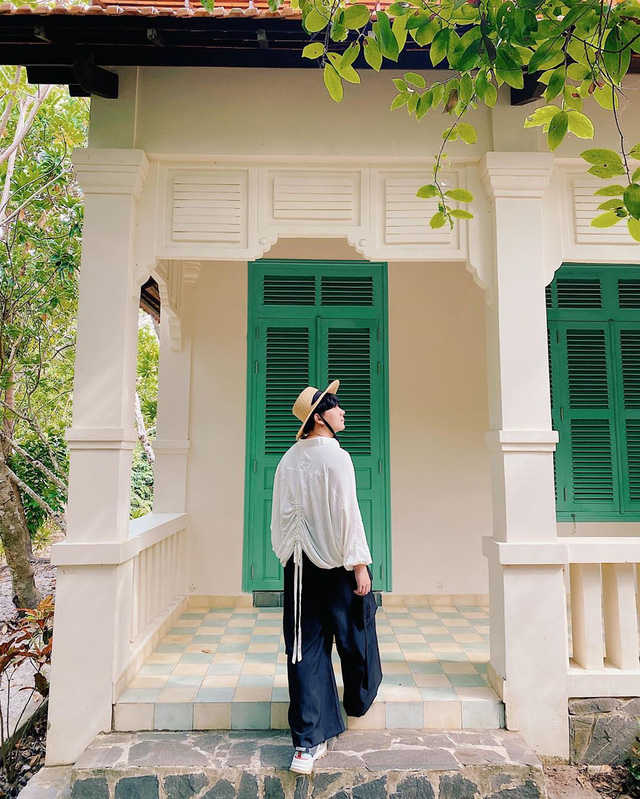 Located in Suoi Nhut – Con Dao, this 4-star resort attracts tourists by its classical and warm Indochinese design, surrounded by green trees on all four sides. 36 rooms have elegant white and blue main tones, fully equipped for you to relax and relax the most.
– Score: 8.9
– Price: 3,100,000 VND / night / room
Six Sense Con Dao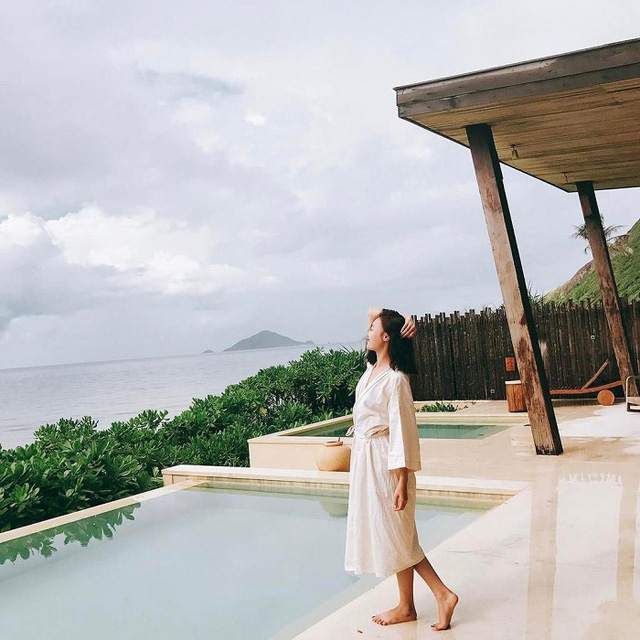 Six Sense Con Dao is located in a national park, designed with a modern spirit combined with the beauty of a traditional fishing village. This resort consists of 50 luxury villas with private infinity pools and direct views of the private beach. In addition, the resort campus also has 2 restaurants, 2 bars and a fitness center, promising to bring visitors a 1-0-2 class experience in Vietnam.
– Score: 9.3
– Price: 10,751,000 VND / night / room (57% off compared to the old price)

Con Dao prison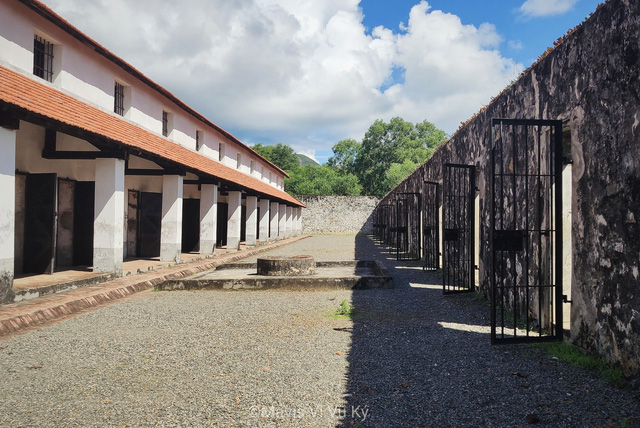 (Photo: Nguyen Khanh Hoang Anh)
This historic place is too familiar to tourists from all four directions, and is the place chosen by many people to visit. Dubbed a "hell on earth" for a while, Con Dao Prison was one of the 10 most brutal prisons in the world, before becoming the current national history museum.
One Mountain Pagoda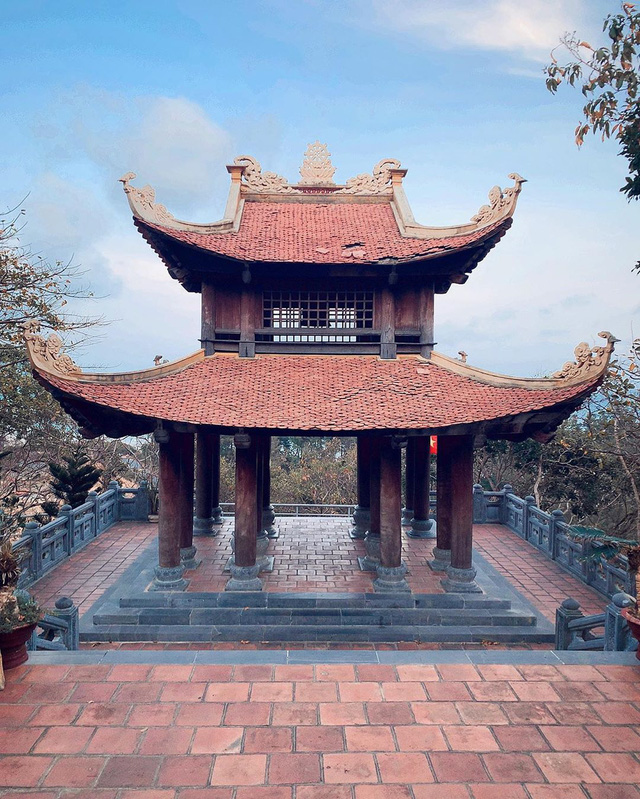 (Photo: @ aalice92.0801)
With a moderate area, back leaning against Mot mountain, on the other hand facing the blue sea, Mot Nui Pagoda is a great sightseeing tourist destination when coming to Con Dao. The pagoda has an architectural style with bold Asian Buddhism, which is a place that the local people often visit. Visitors can pray for health and peace for their families, or enjoy panoramic views of Con Dao from above.
Hang Duong Cemetery – Tomb of Co Sau
This largest cemetery in Con Dao is the burial place of thousands of Vietnamese patriotic revolutionary soldiers during the period 1862-1975. The cemetery consists of 4 main areas A, B, C, D; In which, the tomb of the heroine Vo Thi Sau (also known as the tomb of Ms. Sau) is located in area C. The tomb of Co Sau is famous for its holy spirit, always protecting people who are sincere and kind, so it attracts many tourists. Mass offerings.
The shrine of Mrs. Phi Yen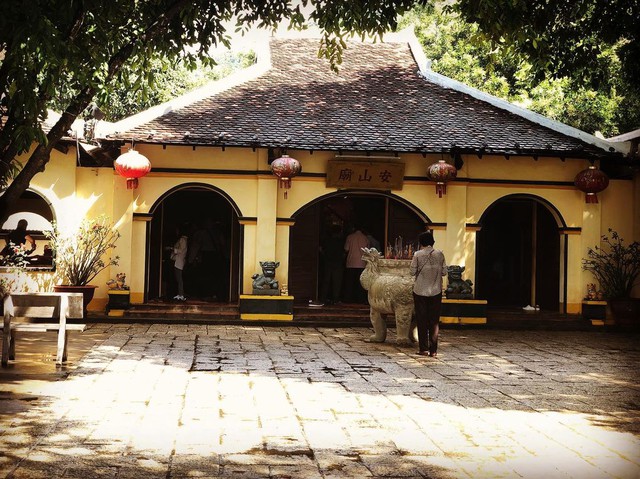 (Photo: @dinglelys)
This temple also has another name, An Son Temple, a place to worship Mrs. Phi Yen – the concubine of Lord Nguyen Phuc Anh. For the islanders, the temple is very sacred, associated with the tragic story of a woman of talent, virtue and patriotism.
Nam Co Temple (Ngu Hanh Temple)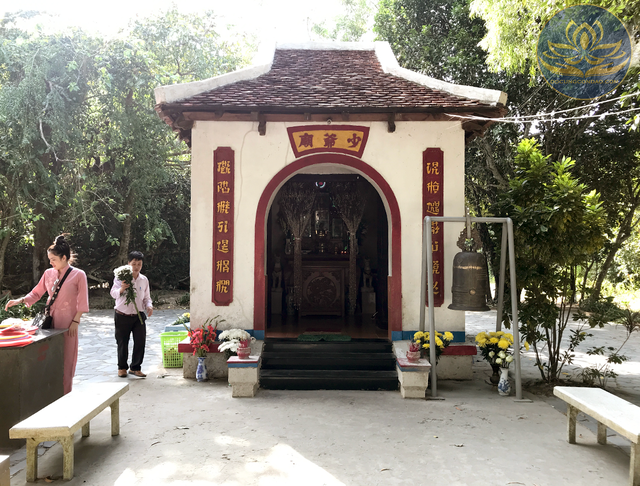 The shrine worships 5 female goddesses representing each element Kim – Moc – Thuy – Hoa – Tho, is the source to form professions in the life of the islanders. The shrine also possesses a unique architecture, with the upper roof shaped like "Two-dimensional dragon-shaped moon", patterns are exquisitely carved from traditional craftsmen.

Time to go to the ceremony
Visitors can go to Mass at Hang Duong cemetery, Phi Yen shrine or Nui Mot pagoda at any time of the day. However, if you want to visit Ms. Sau's grave, you should come from 9pm to 0pm. According to the people, this is the holiest time frame with the most people coming to visit.
The order to go to church
Normally, visitors should start the main ceremony for the revolutionary soldiers at the monument (the highest column in Hang Duong cemetery). Then, you will go to the ceremony from zone A to zone D.
Because Ms. Sau's grave is crowded with people at night, visitors need to come early to make excuses if there are many offerings, avoiding pushing and crowded.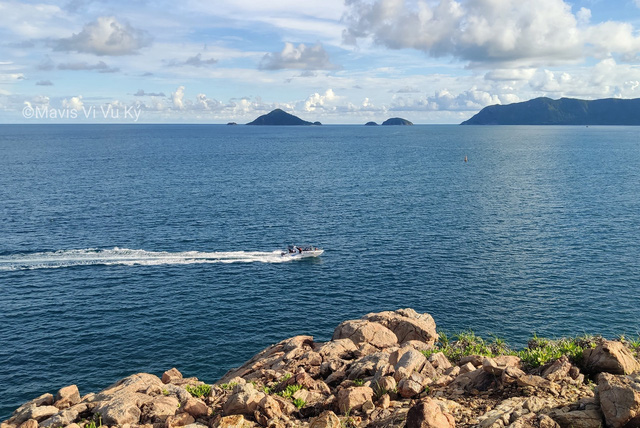 (Photo: Nguyen Khanh Hoang Anh)
Prepare the offerings
People can prepare gifts at home, or buy at the central market of Con Dao town. A complete set of ceremonies includes a conical hat, a stack of gold and silver banknotes, a set of mirror combs, a stack of gold bars, a bottle of mineral water, a bunch of incense and, most importantly, white flowers. Legend has it that, Ms. Sau loves white flowers so this is an indispensable item.
When placing offerings, you should leave the conical hat upside down, then place all the offerings on the hat, and then place the ceremony on Ms. Sau's grave. Items will be kept by the cemetery management after the ceremony is completed.
Costumes, attitudes to go to the ceremony
Since these are spiritual sites, visitors should wear discreet, historical clothing. You should also not say profanity, swear words, make fun of, say, laugh, walk.
(Synthesize information, room rates on Booking.com and Agoda. Rates are available on December 18-20, 2020. Price information may vary depending on hotel policy.

Theo Trí thức trẻ