Thousands of tourists flocked to Hoi An to check-in and have fun; Streets, shops, and attractions in the old town become bustling and vibrant in the first days of the new year 2021.
After a period of business or business break due to the absence of tourists due to the Covid-19 translation, during the 2021 New Year holidays, people in the old town, owners of shops selling food and beverages. Constantly thirsty for business, when tourists come back quite big, especially young people, students and students.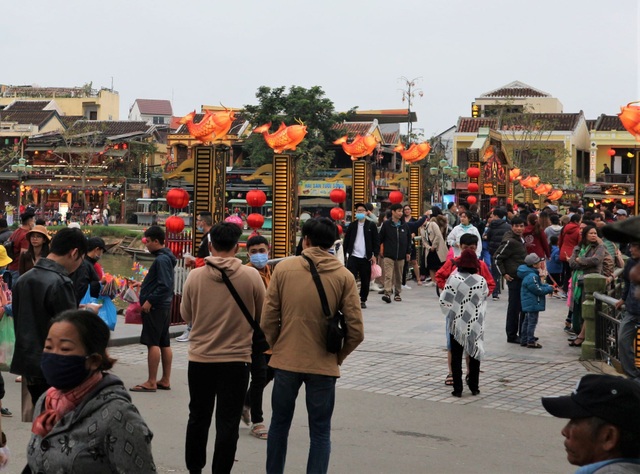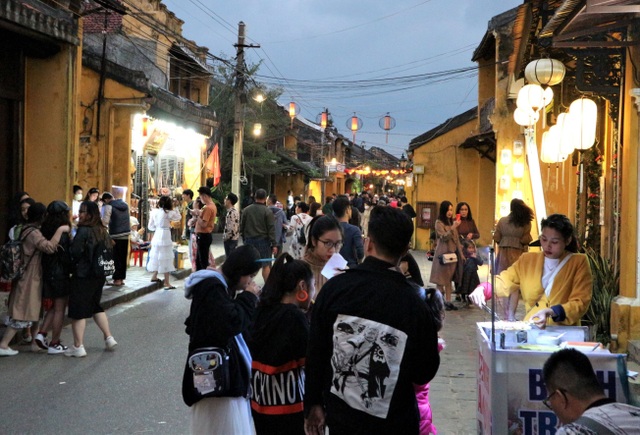 The project "Wake up Hoi An", implemented by the People's Committee of Hoi An city in coordination with the business community here, has brought a new vitality to the old town. Many unique and novel art programs have made a strong impression on visitors.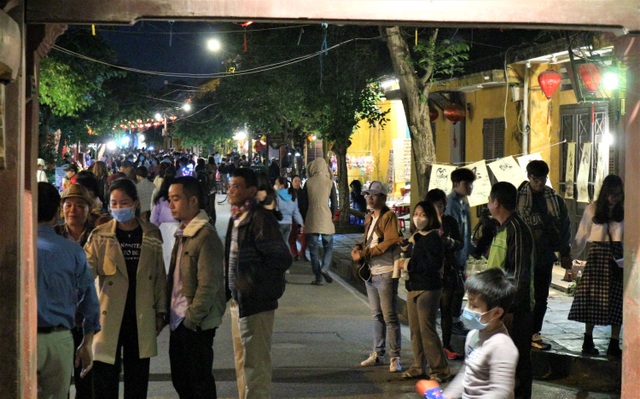 Witnessing more and more tourists coming back, the people of the old town, especially the business owners here, actively decorated the restaurant, opened the door to welcome visitors and had many attractive incentives for visitors.
Mrs. Nguyen Thi Hong – owner of a restaurant on Bach Dang street happily expressed: "The atmosphere and bustle of Hoi An is back in the first days of the new year. There are tourists and business. Our people's sale and business are more convenient, we will have income to cover their lives. Local houses, open shops will bring vitality to the old town, "wake up" the old town to sleep quietly after a while long-term effects on epidemics, storms and floods ".Tourists are busy coming to Hoi An in the first days of the new year 2021
Services at Nguyen Hoang night market, rowing service for tourists have officially operated again. More than 500 lanterns with many themes have lit up the old town, attracting visitors to check-in and have fun.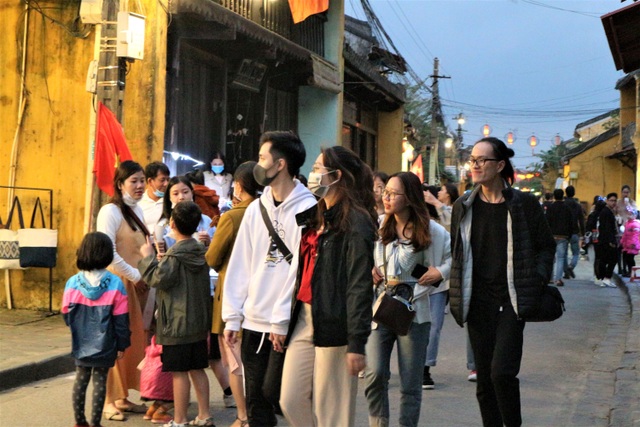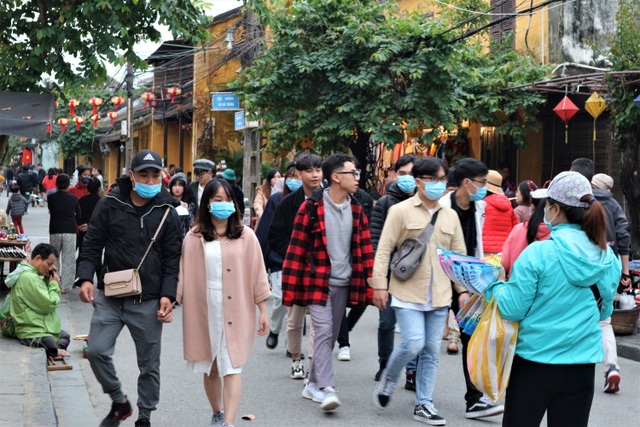 Ms. Nguyen Thi Nam – a boatman carrying tourists on the Hoai River shared: "Tourists come back many times, business is also better than before, there is no longer the scene where the boat does not have to return. I hope that the Covid-19 translation will be controlled for tourists to maintain and regularly come to Hoi An ".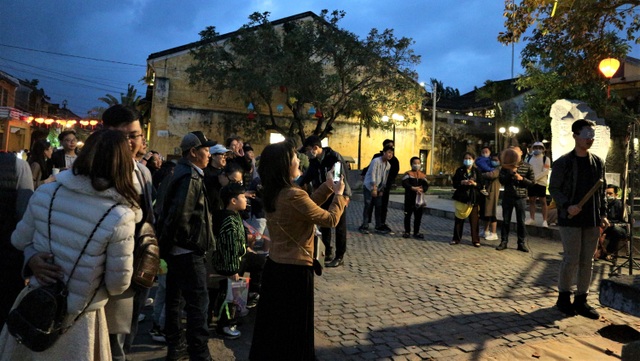 Mr. Nguyen Van Son – Chairman of Hoi An City, said that 2020 has passed a difficult year for the city. The first Covid-19 epidemic was successfully controlled, Hoi An organized many activities to attract visitors, in months, 6.7 visitors came to Hoi An, but when the second outbreak broke out, Hoi An travel back to the scene of sadness and absence of visitors. As a result, the Covid-19 epidemic caused a very sharp decline in revenue. This year, the city's revenue will only reach 60% of 2019.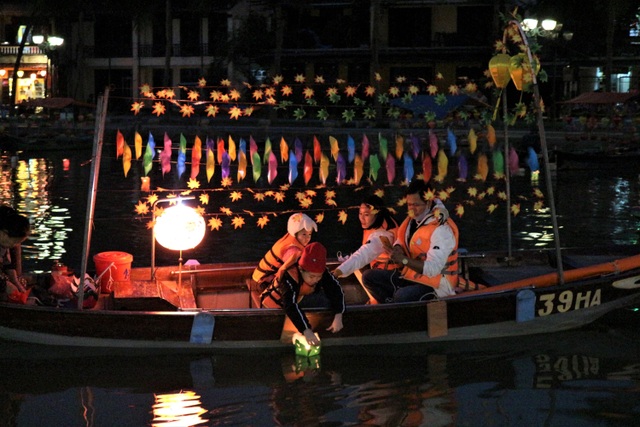 According to Mr. Nguyen Van Son, the year 2021 is forecasted to continue to be difficult, but not so that Hoi An stops its activities. Firstly, Hoi An puts epidemic prevention first to prove that Hoi An is a safe city and a safe destination.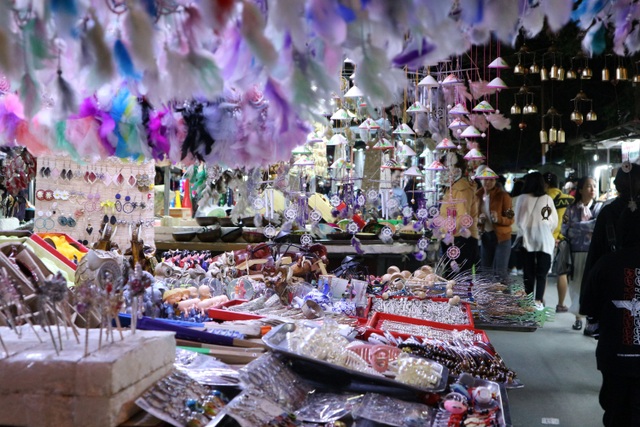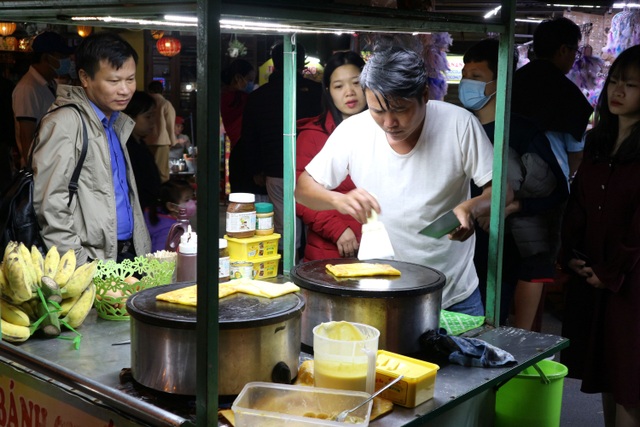 Secondly, Hoi An will continue to restore tourism products, renew existing products, and make new and unique products such as the program "Wake up Hoi An". In the near future, the city will build an impressive art program, which reappears the historical and cultural values ​​of Hoi An.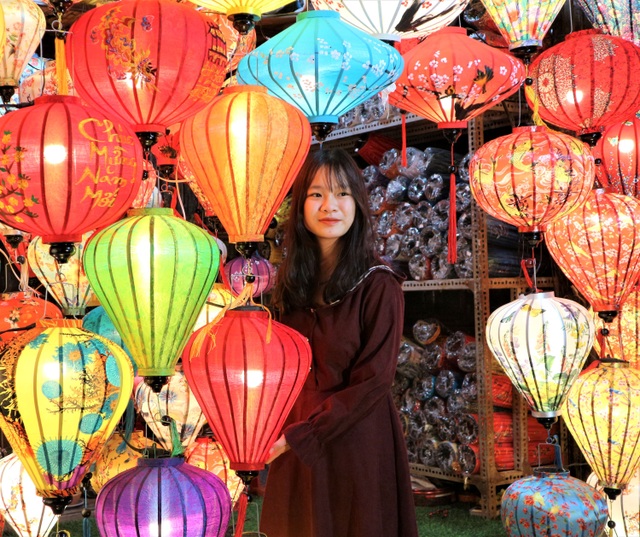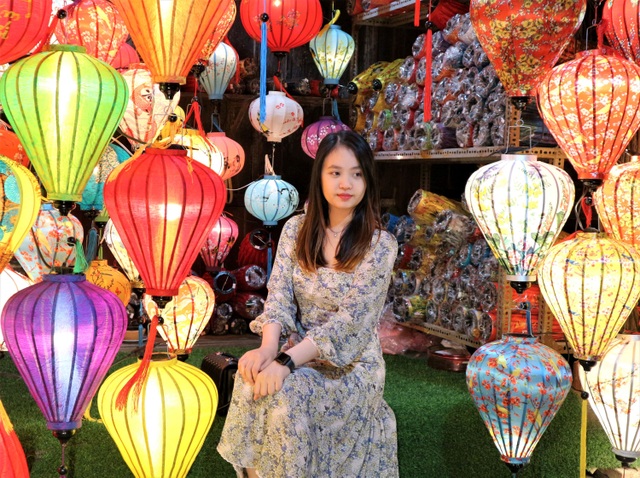 "With these events, Hoi An wishes to convey the message that Hoi An is a safe, friendly destination, an eco-cultural – tourist city with many interesting, unique and attractive things to tourists. Hoi An wants to invite all friends from near and far, tourists from all over the country to Hoi An to join hands to restore the tourism industry here, "wake up" Hoi An after a period of time. Freezing because of epidemics ", Mr. Nguyen Van Son shared.
Dân trí