Binh Dinh province has just put into operation the first Quy Nhon ExploraScience scientific discovery tour in Vietnam.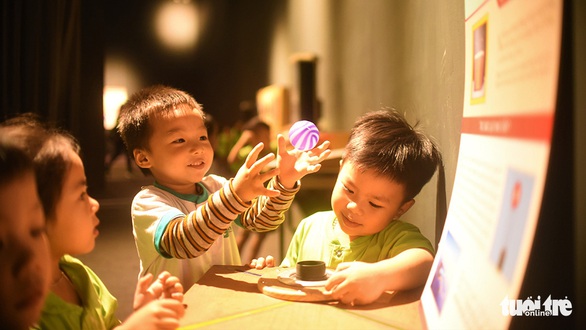 A group of children are interested in the flying balloon model
According to Mr. Nguyen Van Dung – Director of Binh Dinh Tourism Department, this is a pilot tour in early 2019 and expected to be completed in 2021.
There are 7 rooms with topics: exploring, learning about the universe, the Solar System, Earth and natural resources, the laws of nature … There are 94 scientific models, mostly by the ExploraScience expert Quy Nhon fabricates exactly the size of the real object.
Ms. Hoang Thi Hang, staff of the Science Discovery Center, said: "The scientific popularization tool at the center is a 1.5m-diameter sphere simulating a planet worth nearly 3 billion VND imported from Germany. On the ball projecting images simulating many phenomena happening on Earth (climate change, volcanoes, earthquakes, seasons in the year …), visitors can interact directly with the sphere through the screen. touch screen ".
The majority of tourists coming here, especially the children and students, are very excited to hear the staff introduce and transmit scientific knowledge.
Mr. Nguyen Van Thong (visitor from Ho Chi Minh City) shared: "I find this place very interesting. Especially for children, students because they can play and learn new knowledge at the same time. This is a really rewarding place to explore. "
Currently, ExploraScience Quy Nhon has built a program of scientific experience to serve delegations free of charge with three contents: experience galleries; Participate in indoor and outdoor science shows and games.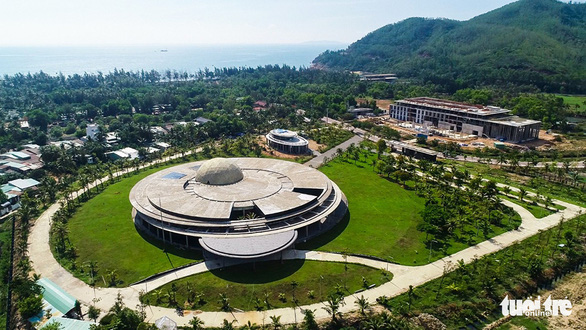 Quy Nhon ExploraScience Tour is located at the 5,000m2 Science Discovery Center in Ghenh Rang ward, Quy Nhon city – Photo: DUNG NHAN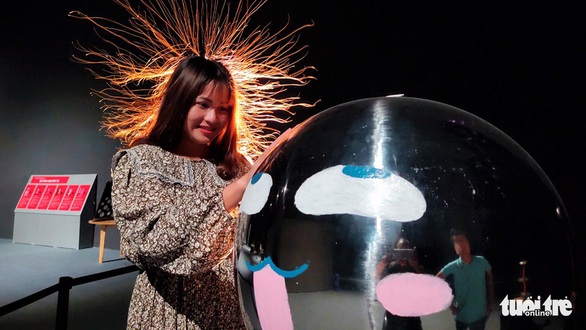 An exciting tourist experience with electric science. The female visitor's hair was eroded by an electric current after touching the ball that emitted electric pulses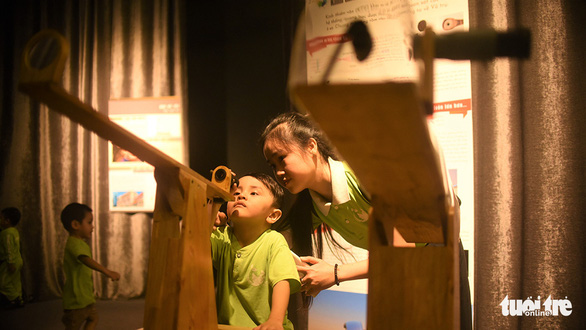 Learn about telescopes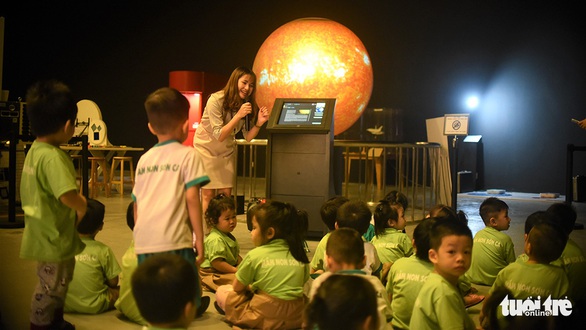 The Science Discovery Center staff introduces young students to the model of a planetary sphere in the Solar System.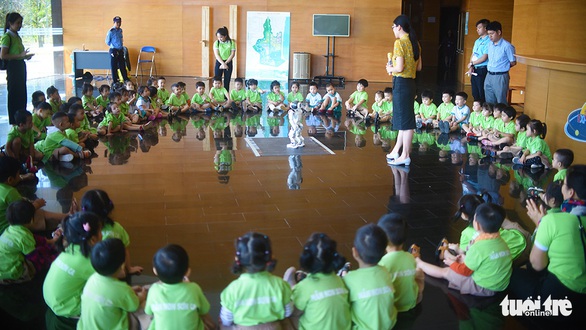 A large number of children are excited to see the smart robot perform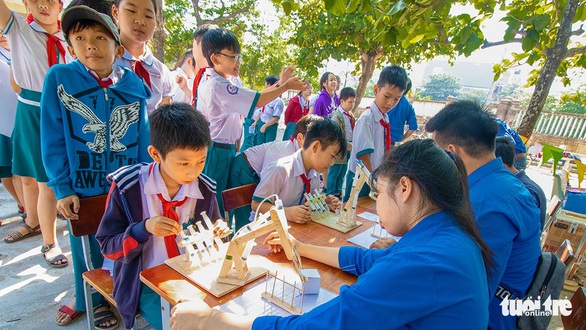 Students attentively experience the hydraulic arm game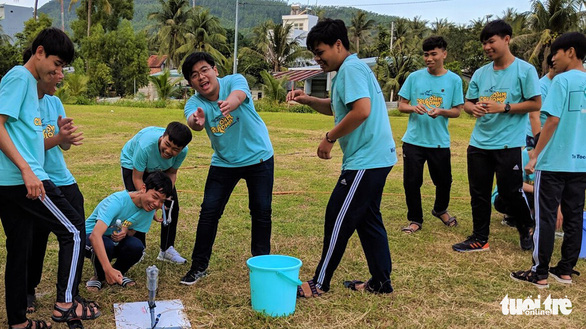 The boys excitedly took part in an outdoor game with a water spray
Tuoi Tre