Quang Nam tourism not only has the world heritage of Hoi An ancient town and My Son Holy Land … but also possesses many beautiful beaches, eco-tourism areas and other attractive tourist destinations. Discover what Quang Nam Tourism with Vntrip!
See also Hoi An Tourism
The "famous" Quang Nam tourist sites
Hoi An
Hoi An Ancient Town is definitely an indispensable tourist destination in the journey to discover Quang Nam . Hoi An is one of the two world cultural heritages of Quang Nam province with ancient architectural and cultural values ​​that have been preserved intact over the years. You will feel extremely relaxed and peaceful when walking on the streets with ancient golden walls with two sides of small, beautiful tiled roof houses with unique interfering architecture and glowing purple corners whole neighborhood.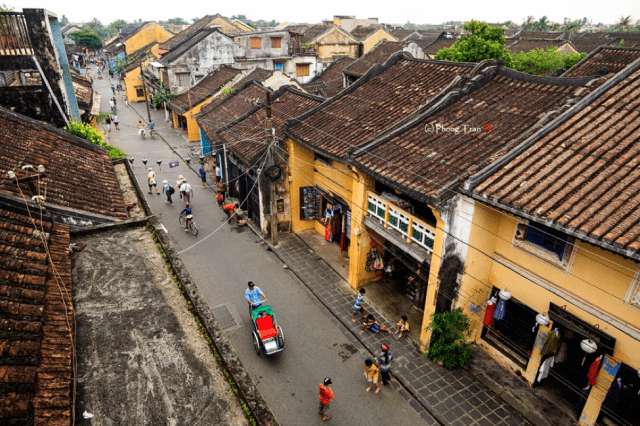 Come here, do not forget to visit the Japanese Covered Bridge , experience a yacht across the romantic Hoai River and immerse yourself in the brilliant space of colorful lanterns. If you need accommodation here you can see: Cheap hotels in Hoi An Ancient Town
See also:  The bridge pagoda features bold architecture of Hoi An ancient town
My Son Sanctuary
My Son Sanctuary is a pride of Quang Nam people. Recognized as a World Cultural Heritage, My Son Sanctuary owns more than 70 ancient temples in Cham architecture built in the 4th century. Of which, 20 temples still retain their original pristine beauty. such as My Son tower, Bang An tower, Khuong My tower, … You will have to admire the harmonious combination of delicate patterns and carvings on the baked brick wall, creating architectural masterpieces extremely unique of a long Champa culture.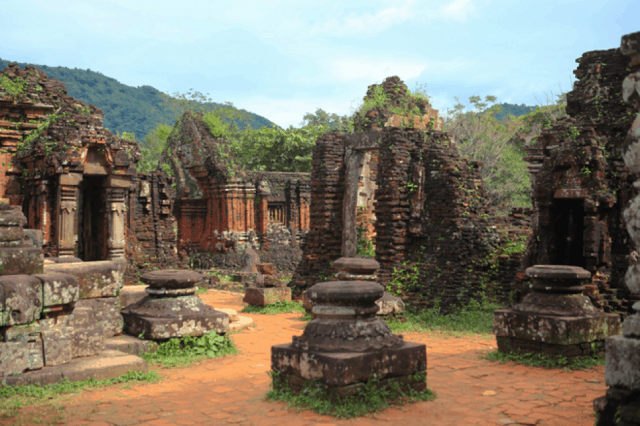 Cu Lao Cham
In Quang Nam, there is an island "paradise" called Cu Lao Cham with a cool climate all year round, beautiful coral reefs and a rich source of seafood. Cu Lao Cham is also a biosphere reserve of the world. Cu Lao Cham tourism will definitely attract tourists who love to explore the wild natural beauty of the sea. Not only that, but you will also get to participate in many exciting outdoor activities such as kayaking, snorkeling, skydiving, …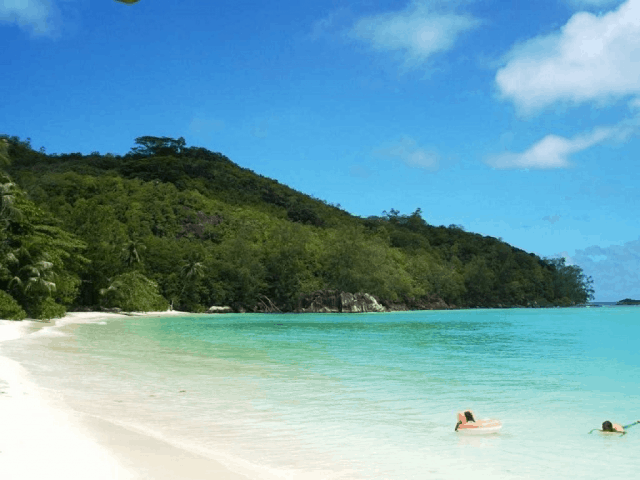 Tam Thanh fresco village
Tam Thanh mural village is located in Tam Thanh commune, Quang Nam. Lost in Tam Thanh mural village , you think you are lost in a magical fairyland. Hundreds of old, simple houses of fishermen here are dressed in colorful "new shirts" created by the skillful hands of Korean artists. Each picture is a true story about the life of Tam Thanh people, bringing an extremely interesting and close experience to visitors.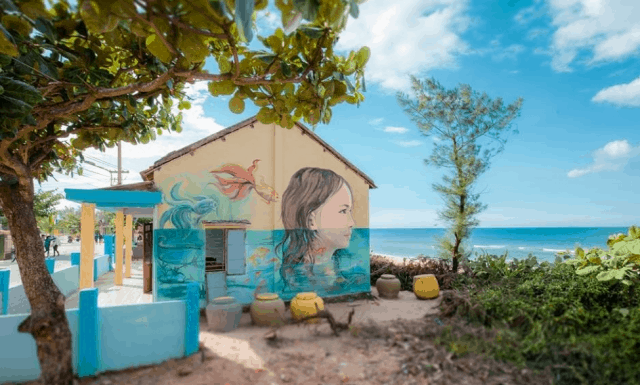 Cua Dai Beach
With a long coastline, Quang Nam also owns many beautiful shimmering beaches. Among them, Cua Dai beach is one of the most attractive beaches with blue water inside the smooth white sand. Come here, immerse yourself in the cool water and cool and refreshing space to forget the hardships of daily busy life.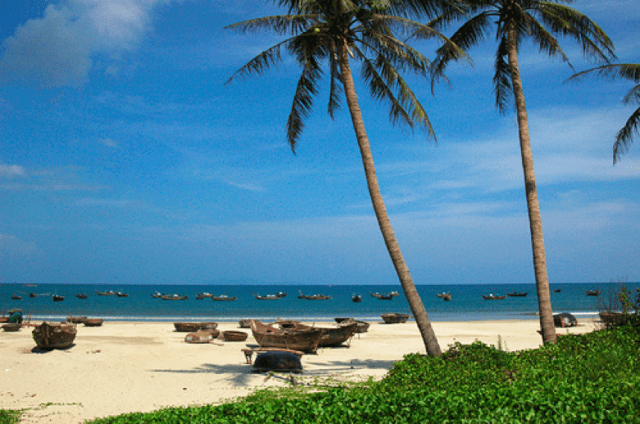 An Bang beach
Voted among the top 25 most beautiful beaches in Asia, An Bang Beach attracts tourists by the clear seawater and long, brilliant sand under the glittering golden sunlight. Explore An Bang beach , you will feel extremely refreshed and relax in a quiet and peaceful space.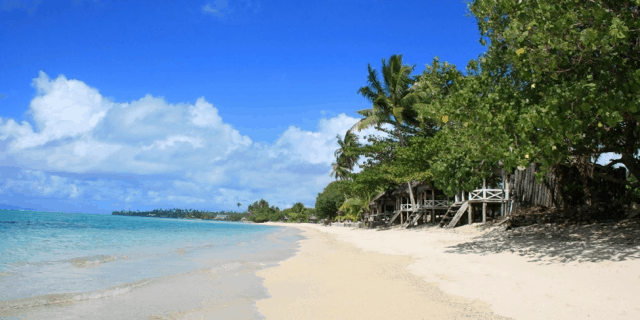 Ha My beach
If Cua Dai beach is always bustling and vibrant, An Bang beach is peaceful and harmonious, Ha My is a new beach, extremely wild and deserted with many characteristics of the Central Coast. Ha My Beach is sure to be a new tourist destination you cannot ignore in an exciting Quang Nam trip.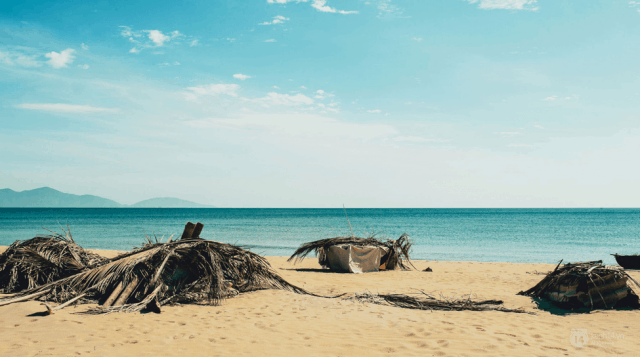 Rang beach
Bai Rang is an ideal place to relax and cool off with long pristine rocky beaches, strong waves hitting the white shore in a majestic wide corner. Step foot on the smooth smooth sand and explore the mysterious rocks created by miraculous nature and let your soul drop in the melodious murmur of waves.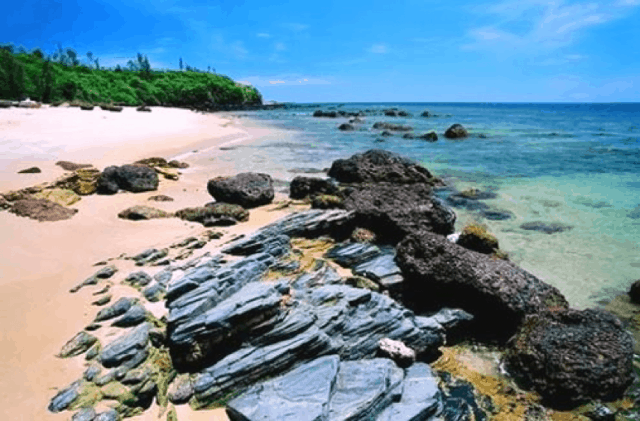 Bang Than – Vung An Hoa
Bang Than – Vung An Hoa is a "masterpiece from black rock" you should not miss when coming to Quang Nam. The layers of pure black rock like coal stretch, stack and are naturally eroded by seawater into fancy shapes like the unique sculptures of the creation. When you come to Bang Than – Quang Nam, you will be amazed by the majestic natural spectacle.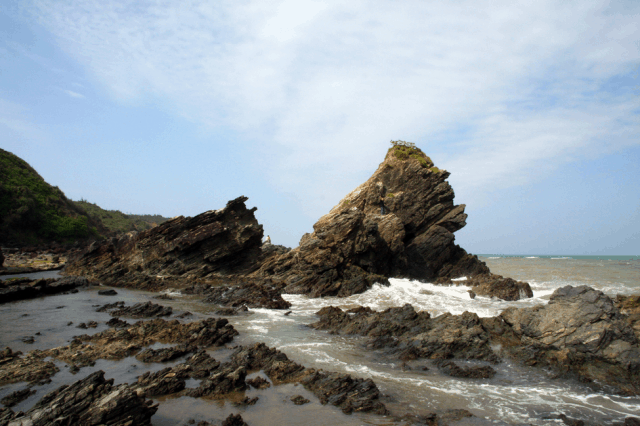 Stone Stone Stops Stop
Cam Da Stop attracts tourists by its immense nature and poetic and charming mountain and river landscape. Coming to Hon Kem Da Stop, you will admire the natural landscape in harmony with two tall rocky mountains standing in the middle of the immense river. Looking out are the green mulberry and corn beaches, creating the feeling of a peaceful countryside.
See also:  Visiting Cam Da Stop – a famous landmark when coming to Hoi An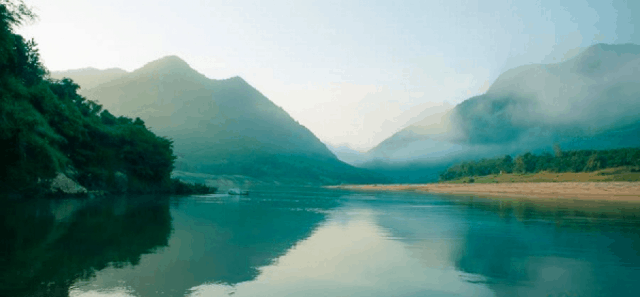 Ho Giang Thom
Giang Thom Lake is a complex of lakes, large and small with floating rocks and has 11 floors of waterfall tens of meters high with water flowing all year round. Surrounding the lake is surrounded by green forests, giving visitors a feeling of refreshing, fresh and cool, dispelling the fatigue of noisy urban life.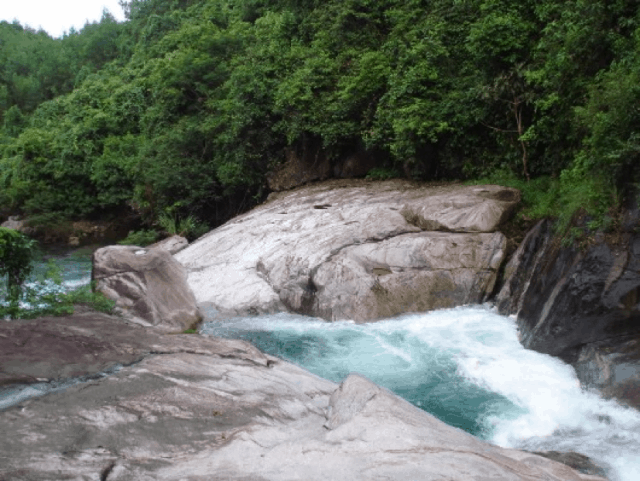 Grang Waterfall
Nestled between high hills and immense leafy forests, Grang waterfall is a beautiful water tower attracting many tourists when coming to Quang Nam. Grang waterfall has a wild, exotic beauty that is equally poetic of a series of waterfalls flowing softly like silk amidst rugged and rugged rock rapids.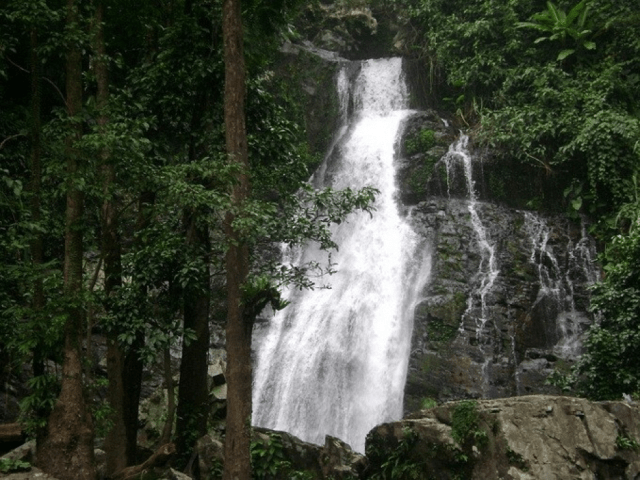 Khe Lim
Located at an altitude of nearly 882m above sea level, Khe Lim owns a unique and majestic natural beauty. Not only has a majestic stream flowing down the mountain, rumbling year round all year round, Khe Lim also has large and small rocks covered with moss green, creating a captivating scene. Coming to Quang Nam, you should explore the pristine Khe Lim and soak in the cool spring water, dispelling hot hot summer days in the Central.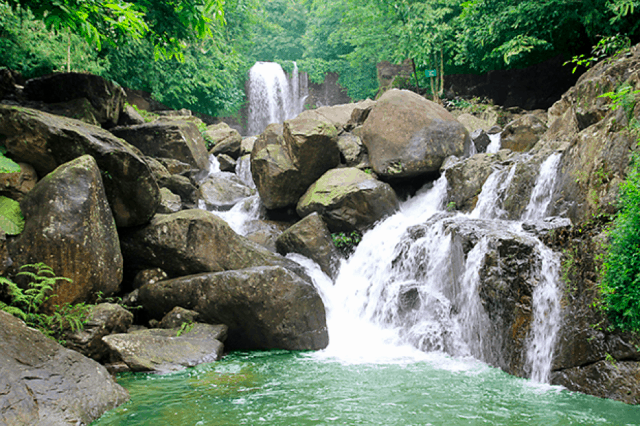 National scenic relic of Ho Phu Ninh
Only 7km from Tam Ky city center, Phu Ninh Lake is an attractive ecotourism destination of Quang Nam province. With a cool climate, vast primary forest and more than 20 large islands and natural mineral water mines, you will be immersed in the green natural space and participate in many exciting outdoor games and activities! This is definitely an ideal eco-resort that you should not miss in your Quang Nam trip .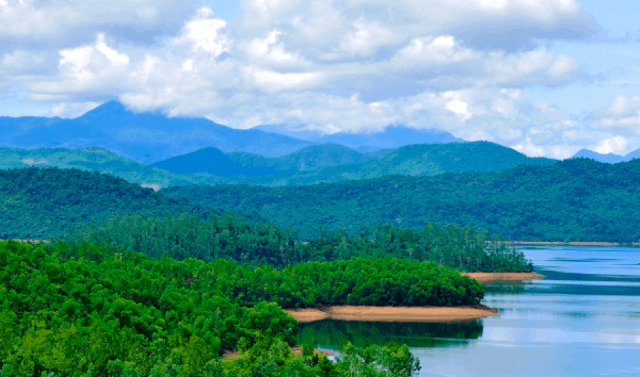 Fairy Stream
With fresh air and majestic natural beauty, Quang Nam Suoi Tien is chosen by many tourists as a tourist destination when traveling to Quang Nam. With a system of more than 14 waterfalls flowing into the green forests and a large cool pond, Suoi Tien is like a rare fairyland separated from the noisy city to help you forget how tired.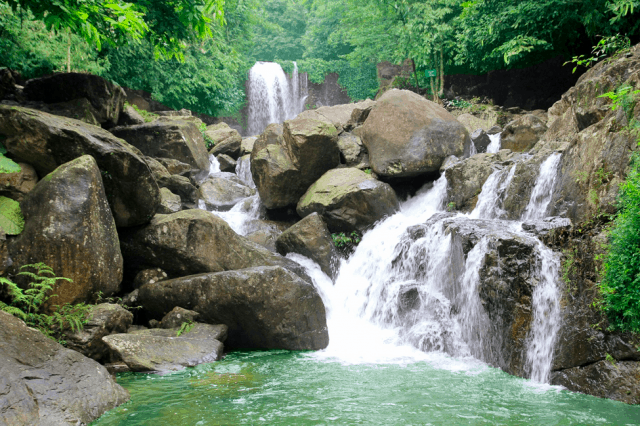 Hang Doi Tien An
Hang Doi Tien An is a tourist destination not to be missed for travelers who love exploring tourism. With a wild beauty that is likened to "the neglected Jurassic park", Tien An Cave has mysterious caves with many rocks bearing many interesting shapes among the overgrown groves, bringing a sense of calm. mysterious, mysterious.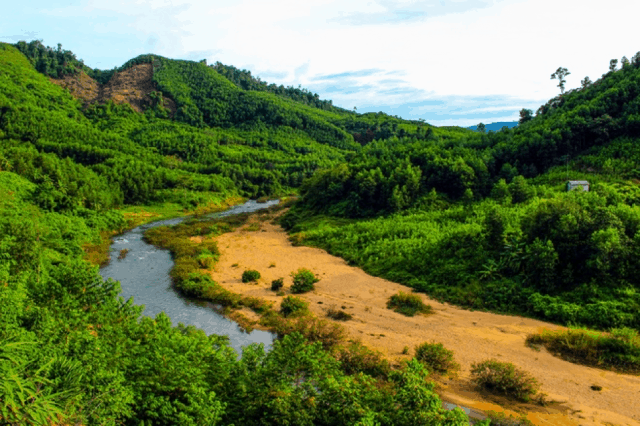 Dong Giang tea hill
Dong Giang Tea Hill will definitely be a place you should not miss if you want to own beautiful "check-in" pictures on a cool green background. Coming here, you will enjoy the fresh space, inhale the fragrant aroma of tea, passionately, mellow and admire the rolling tea hills.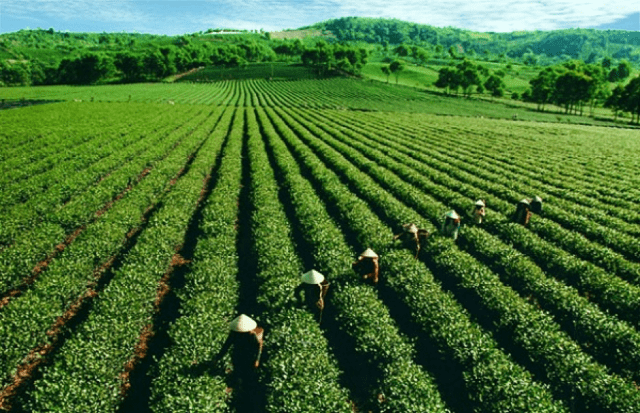 Mother Thu Monument
Quang Nam not only has natural and cultural tourism sites but also has attractive historical sites. Among them, there is the Statue of Thu Mother built in Tam Phu commune, Tam Ky city with the largest scale in Southeast Asia, the statue of Thu's mother is a memorial relic of the heroic Vietnamese mother Nguyen Thi Thu. The statue is made of marble carved into the shape of the mother as if she is embracing the children of the country with her arms wide open.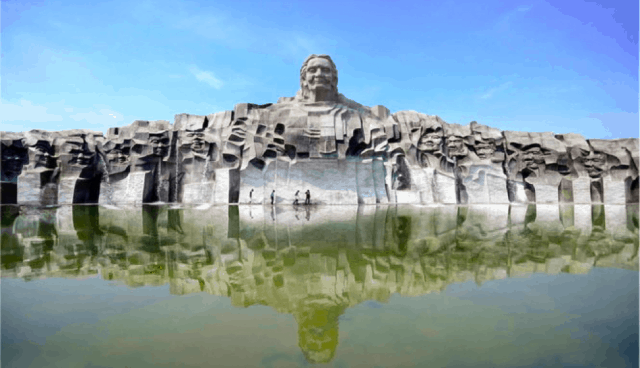 Thanh Ha Pottery Village
Quang Nam tourism cannot fail to mention traditional craft villages. Thanh Ha Pottery Village is where you can admire the fine art pottery made from the skillful and talented hands of Thanh Ha artisans. In addition, you can also manually make your own products to make memories or bring to relatives and friends.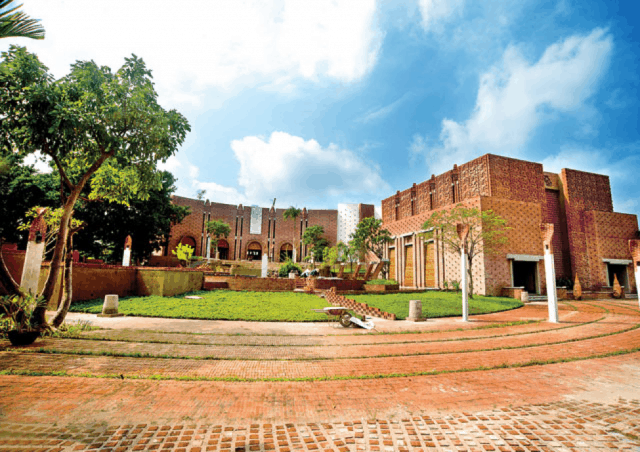 Tra Que Vegetable Village
Only about 4km from Hoi An ancient town, Tra Que is a traditional vegetable village. Visiting Tra Que vegetable village , you will be able to try growing vegetables like a real farmer. In addition, you will also learn how to prepare delicious dishes from the typical vegetables of the village. These will definitely be real experiences that you cannot forget!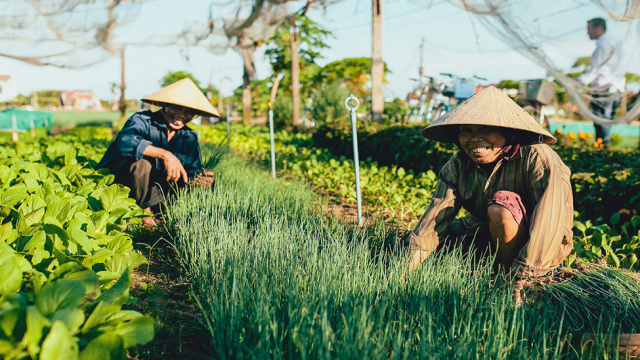 Hopefully, with Vinlove list of 20 best Quang Nam tourist destinations for couples, groups or family, you will arrange for yourself a memorable trip!