1010 buffaloes are made from wood by painter Nguyen Tan Phat (Son Tay, Hanoi) to celebrate the 10th10 anniversary of Thang Long – Hanoi and the New Year of Tan Suu 2021.
Gold-plated wooden buffaloes 1010 in an old village near Hanoi
Born and raised in the countryside of Son Tay (Hanoi), 3km from the old village of Duong Lam, artist Nguyen Tan Phat loves the Vietnamese village very much, especially the buffalo image.
Artist Nguyen Tan Phat shared: "On the 10th anniversary of Thang Long – Hanoi and welcoming the new year of Tan Suu 2021, I decided to make 1010 buffaloes. To date, I have made more than 400 ".
Buffalos are displayed in the hundred-year-old houses in Duong Lam ancient village so that visitors can admire, or buy, display. This is how artist Nguyen Tan Phat expressed his gratitude to his homeland and brought new vitality to tourism activities in Duong Lam ancient village.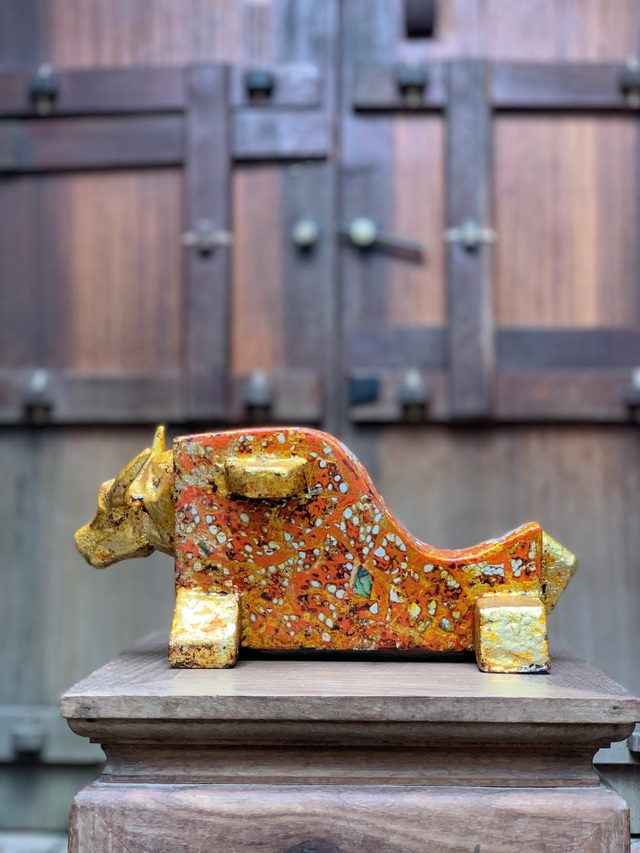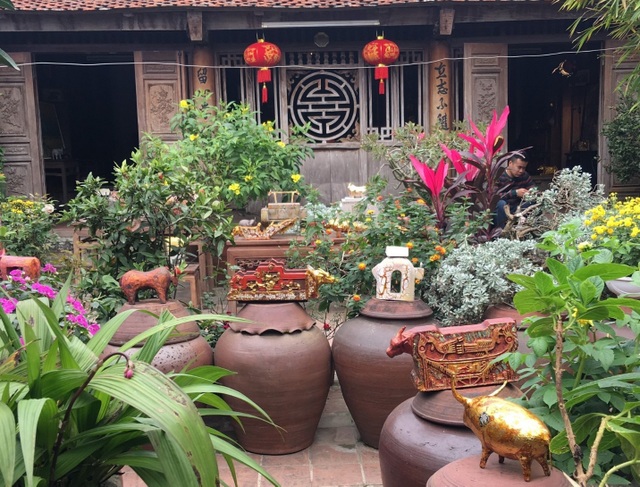 Mr. Phat works both as a buffalo and for sale to fund reproduction. He also said that the purpose of making 1010 children is for everyone to enjoy, there are many options, not to show off or take achievements.
As an artist, Phat does not have any difficulties having to come up with ideas for 1010 different buffalo models. Even for him, making 2 identical buffalo is more difficult than making 2 different animals.
"When I design, I only change a little and decorate other patterns, it is different already. Besides my ability to create models and sculpt statues, I can also do lacquer, so I can create diverse designs. difficult, "said painter Nguyen Tat Phat.
In this collection of 1010 buffaloes, Mr. Phat divided into groups with different meanings and themes to create: The "Real Buffalo" group is pure buffalo that does not send many messages, but looks very funny. , lovely; "Village buffalo" – associated with the image of Vietnamese countryside; "Buffalo dragon" – sends hope in the year of the Ox because the year of the Rat was too hard for all mankind.
The buffaloes are engraved with ancient Vietnamese patterns to preserve the beauty in traditional culture.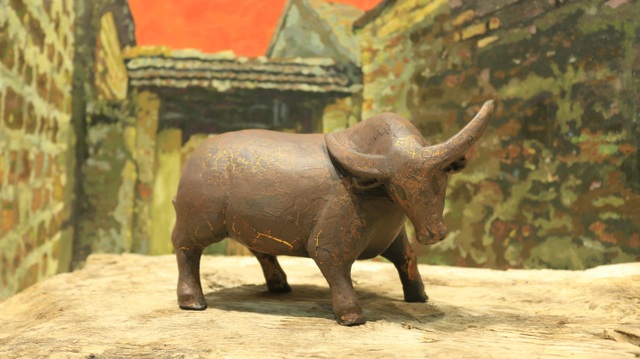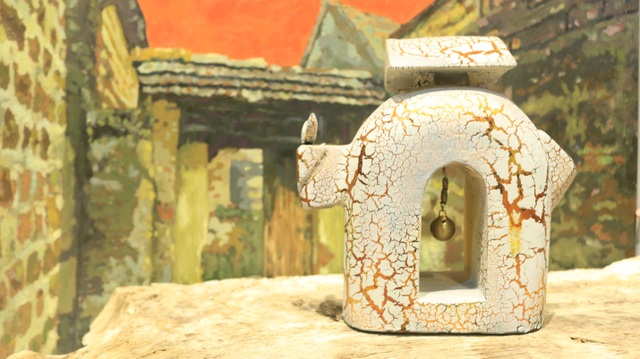 All buffalo are made from jackfruit wood, this is a traditional material to make a very user-friendly lacquer. At first glance, many people easily mistakenly think buffalo is made from terracotta.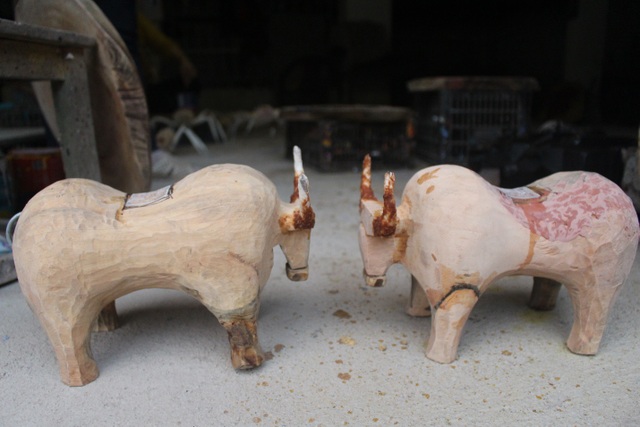 To turn a inanimate log into an art statue requires many steps. Initially sketching out the idea of ​​drawing, molded with earth. Because when molding the mold, the shape can be adjusted easily. After the mold is made of soil, then proceed to chisel on wood, then inlaid with gold, silver, color …
Most of Mr. Phat's lacquer statues are inlaid with pearls. In 2017, he was recognized as a pearl mosaic artist: "I take advantage of discarded products such as eggshell, mussels shell to mosaic my products, as a way to appeal to people to protect. environment".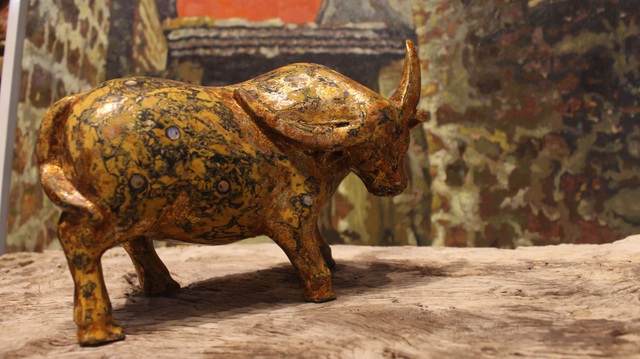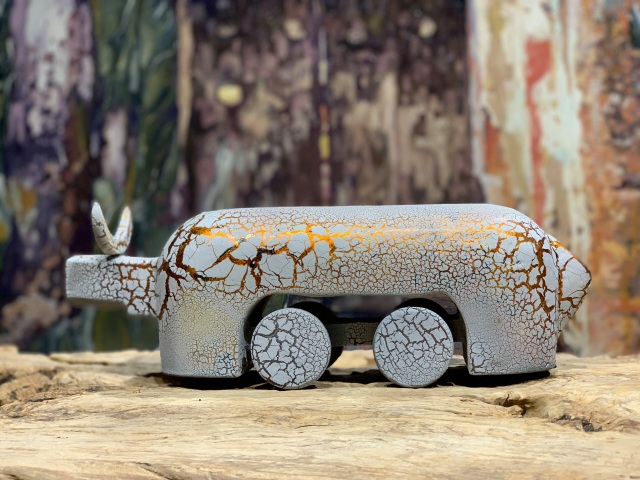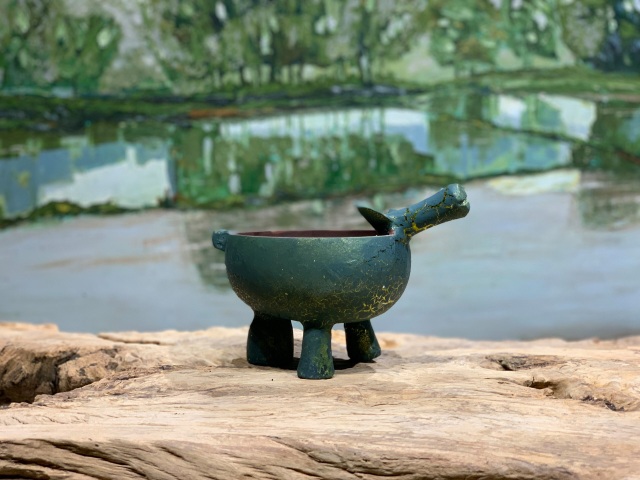 In addition to making the image of a buffalo aesthetic, Mr. Phat also created the buffalo so that the buffalo can hold small objects in the house: "I want that buffalo to also carry furniture and mementos of people" , Mr. Phat shared.
Dân trí