With only 15 square meters, a garden with many colorful flowers sprouting up, becoming a dreamlike green space for many urban families.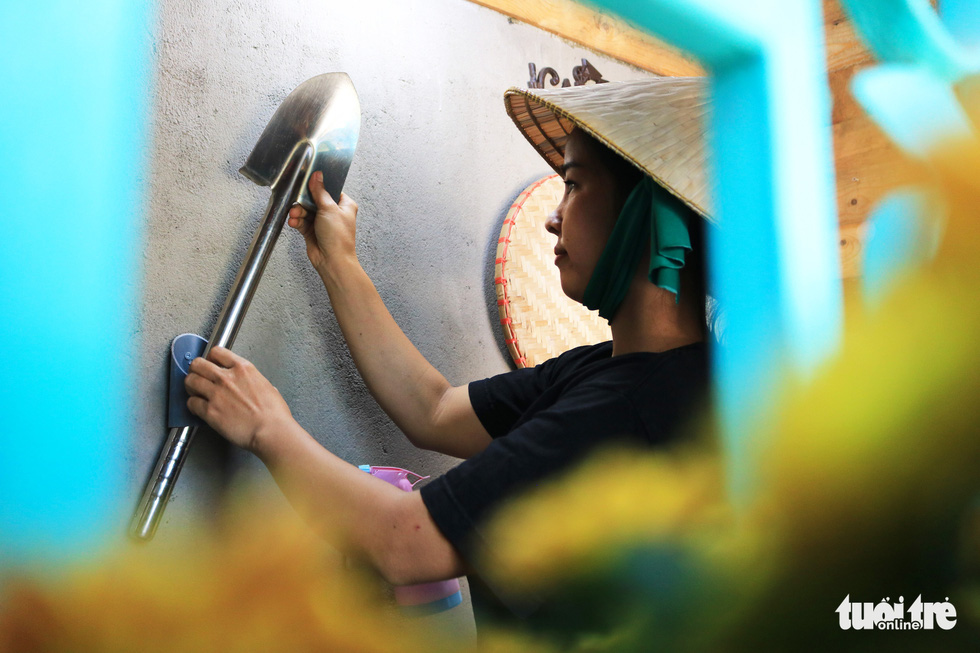 There are miniatures that cannot be found in Vietnam, so she has to order overseas – Photo: NHAT THINH
Wishing to have space for the family to relax together, Ms. Nguyen Thi Nhu Ngoc (Thu Duc, Ho Chi Minh City) has built a garden with a variety of flowers such as roses, orchids, daisies, hydrangeas …
Like the area just wide of approximately 15m 2 previously this land is the vegetable garden, her family has decided to invest change to become meeting place and talked together of the members of the house to feel more comfortable, work pressure is somewhat relieved and life is happier.
"This is not only a space that helps bring together family members but also contributes to raising awareness of my son about green living – a lifestyle that needs to be replicated in today's society, especially in the city. Thi ", Ms. Ngoc said.
In the near future, Ngoc also wishes to expand the garden, build more lotus ponds to release fish, add raspberry flowers, a few pots of apricot blossom and some peach branches to decorate the spring so that everyone can have more beautiful angles.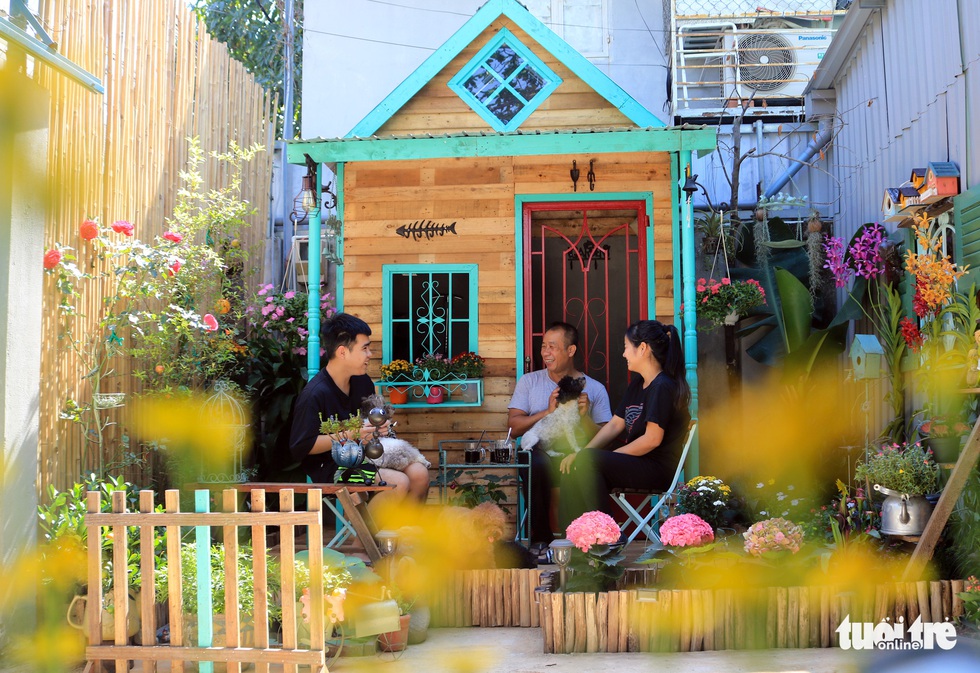 Flower garden is a place where family members gather together, chat and relax after hours of stressful work and study – Photo: NHAT THINH
Take care a little bit for a small garden – Photo: Nhat THINH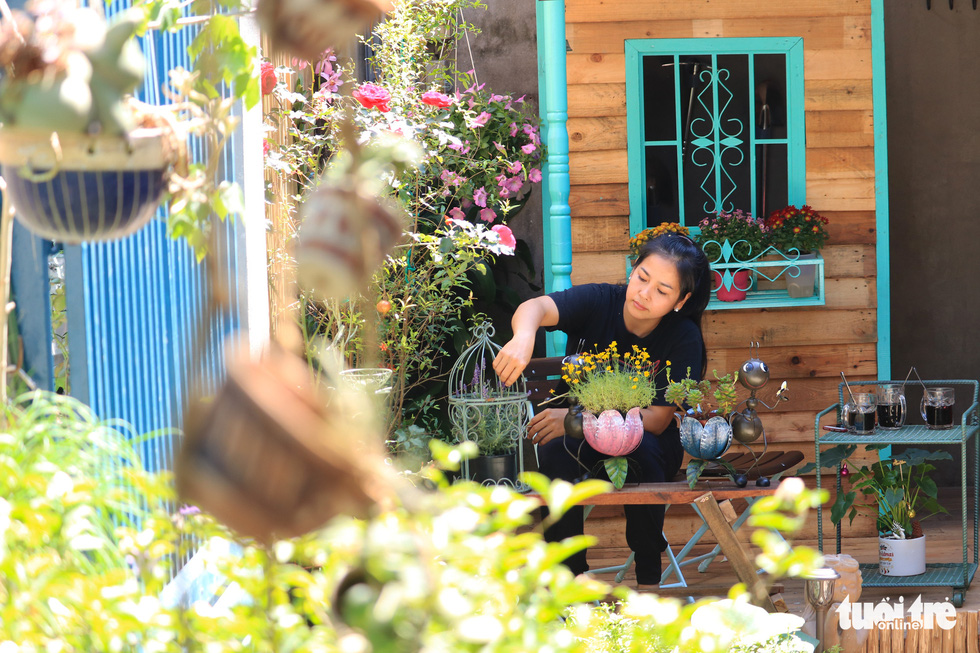 In addition to flowers, Ms. Ngoc also ordered small scenes from abroad to decorate the garden – Photo: NHAT THINH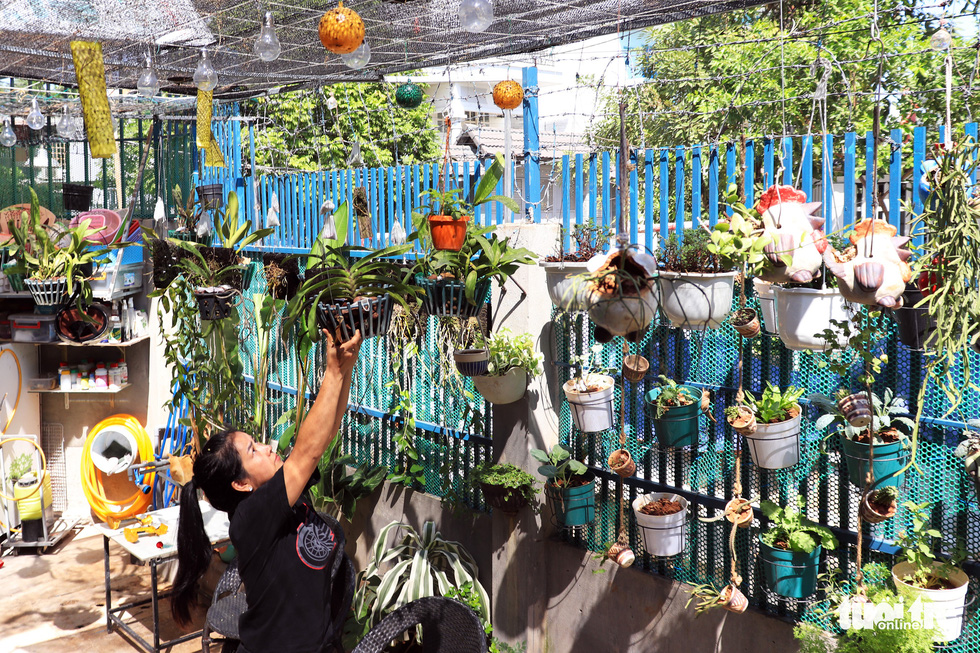 Daily joy is to take care of the tree – Photo: THANH CHIEU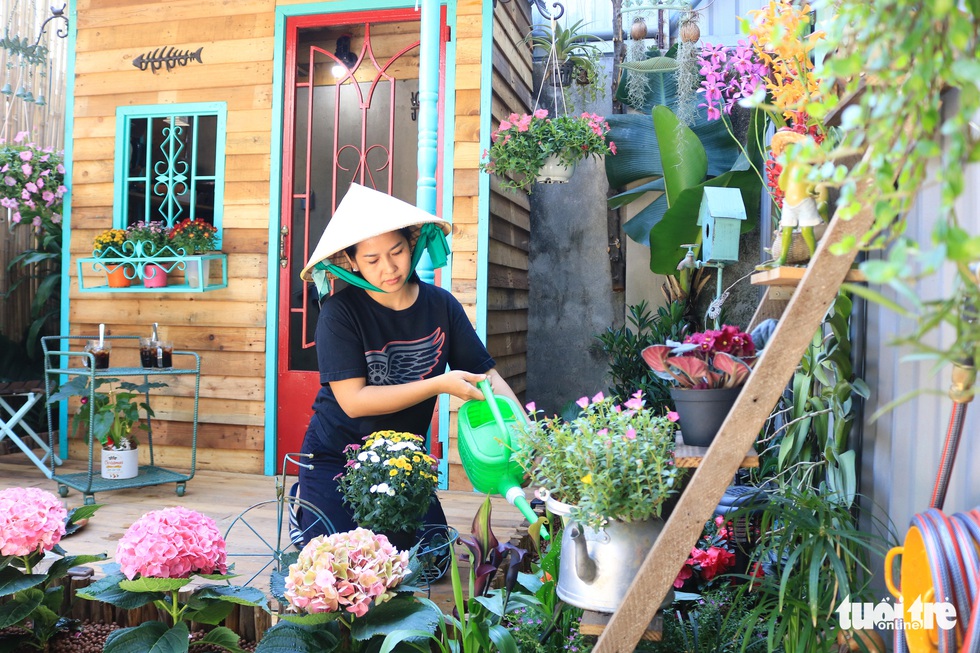 The space around the house is greened by bonsai pots – Photo: THANH CHI MINH
Tuoi Tre