In the days when Lao Cai appeared ice and snow, every day it welcomed about 10,000 visitors to admire the amazing natural landscape.
Due to the influence of the intense cold air mass, the temperature in the North and North Central region has decreased deeply. In some northern mountainous areas, the temperature drops below 0 degrees C, appearing ice and snow such as Sapa, Y Ty (Lao Cai).
Extreme weather creates an interesting natural phenomenon, thousands of tourists have flocked here to take pictures and admire the scenery.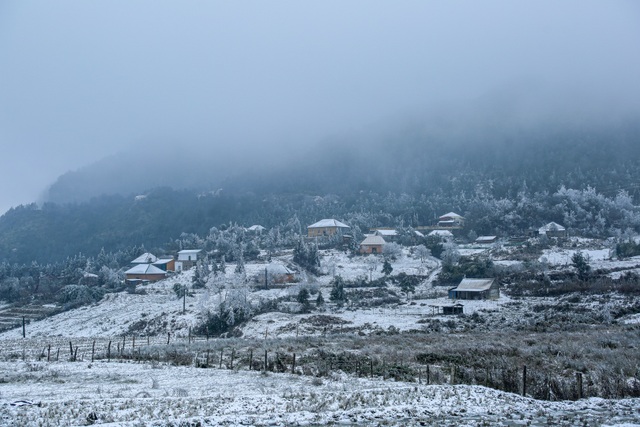 Sharing with PV Dan Tri , Mr. Ha Van Thang – Director of the Department of Culture, Sports and Tourism of Lao Cai province said, this is not the first time Lao Cai has appeared ice and snow. This is characteristic of weather in mountainous areas when the temperature drops deeply. This creates a unique tourism product that attracts a large number of visitors.
In the past 3 days, Lao Cai received about 10 thousand visitors a day. In which, Sapa alone averages 7 thousand visitors / day. Notably, on January 11, the time when the snow was covered in white in Y Ty, there were about 5,000 visitors coming here.
"Right from the beginning of January, the People's Committee of Lao Cai province has directed at all levels to prevent cold and damaging cold affecting crops and animals, reducing economic losses for people. In tourism, we also regularly have forces stationing at tourist spots to propagate and guide people about epidemic prevention as well as ensuring safety when moving to high mountains ", Mr. Thang said.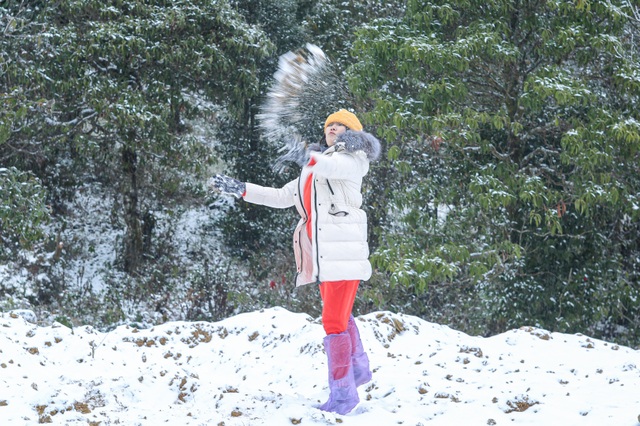 Mr. Luu Minh Hai – Director of the hydro-meteorological station of Lao Cai province said that by the morning of January 12, the temperature in Sapa, Y Ty … was still low, below 0 degrees C, it was sunny, it was snow has stopped falling. However, the ice and snow have not melted yet, covering the mountains and forests.
"If tourists still want to admire the magnificent natural landscape, typical of the Northwest highlands, there are still opportunities to enjoy", Mr. Hai said.
Low temperatures have made many roads in Lao Cai covered with thin ice, making it easy to slip. When moving up here, visitors need to learn the terrain, check the vehicle carefully, especially the lights, brakes, tires … It is necessary to avoid going into the shortcut, not speeding, overtaking and obey the signs. newspaper, instructions of functional forces.
In addition, to make the trip safe, visitors need to wear warm clothes, preventive medicine and suitable anti-slip shoes when traveling on terrain where ice may occur.
Dân trí