Tet is an ideal opportunity to travel to Phu Quoc. Just 3 to 4 days is enough for a memorable vacation, enjoying the natural beauty, and comfortably having fun with family and relatives.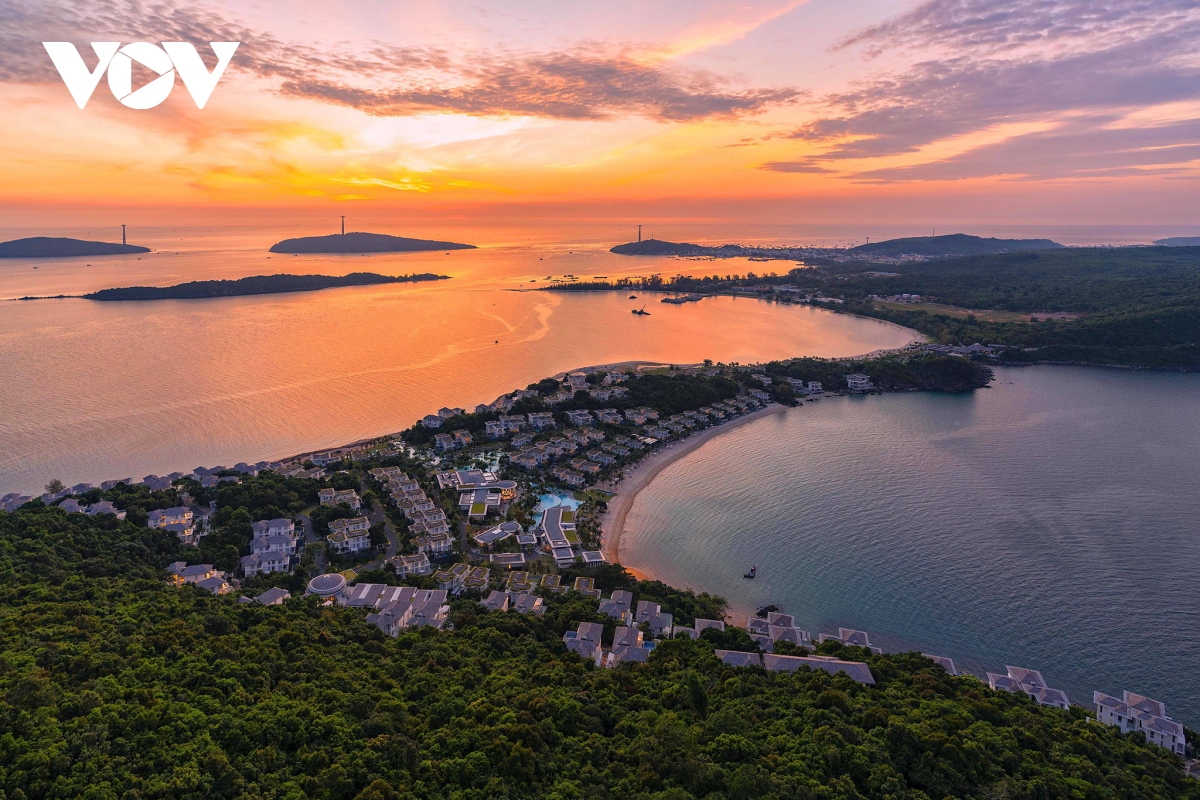 Phu Quoc Island belongs to Phu Quoc city, Kien Giang province. Located in the southern waters of the country, Ngoc Phu Quoc Island is Vietnam's largest island, and is also the largest of the 22 islands in the waters of Phu Quoc. This place is famous for golden sunshine, blue sea, beautiful sunsets and friendly and lovely people.
Its geographical location helps the island maintain a tropical climate all year round. Weather in Phu Quoc has two distinct seasons, the rainy season starts from May to October, the dry season starts from November to April next year. Tet is an ideal time to travel to Phu Quoc, the temperature fluctuates around 28 C, the sea is very quiet and no rain. It will be great for fishing trips, diving to see coral or visiting the sea, having fun.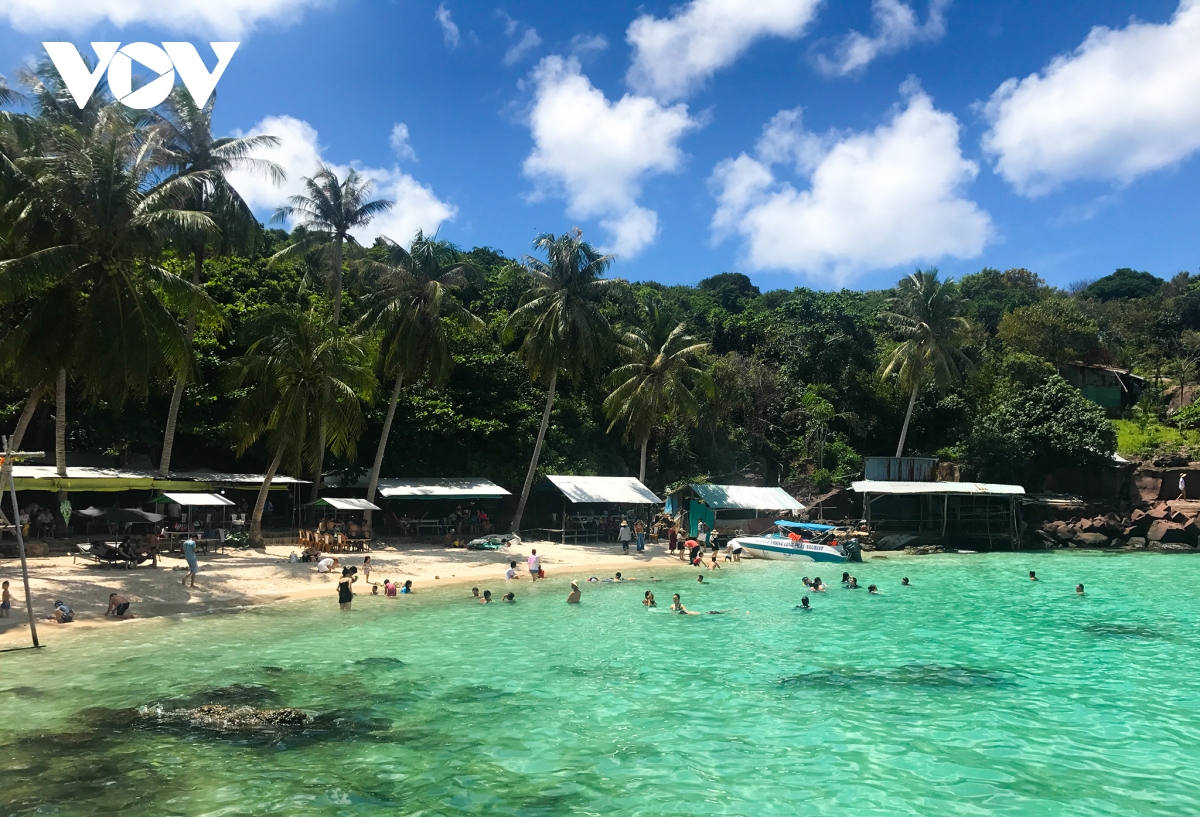 Transportation to Phu Quoc
Currently, moving to Phu Quoc is quite convenient, visitors can come here by flight or water.
With air routes, from major travel centers such as Hanoi, Da Nang, and Ho Chi Minh City, most airlines such as Vietnam Airlines, Bamboo Airways, and Vietjet Air have direct flights to Phu Quoc. From Hai Phong, Can Tho also have flights to Phu Quoc, but with less frequency.
If traveling by water, visitors can choose to take the Superdong high-speed train to Phu Quoc with the time frame and departure point of Rach Gia or Ha Tien. Forms of booking tickets directly or through travel agencies. The price ranges from 120,000 VND to 1.2 million VND, depending on the departure point, ticket class, age, time.
Phu Quoc Airport is about 10-14 km from the center of the island district. From the airport to the center of Duong Dong by taxi, it takes about 20 minutes, and from the harbor to the center it takes about 30 minutes. In Phu Quoc, there are 2 major taxi companies, SASCO and Mai Linh, which are quite reputable and convenient for tourists.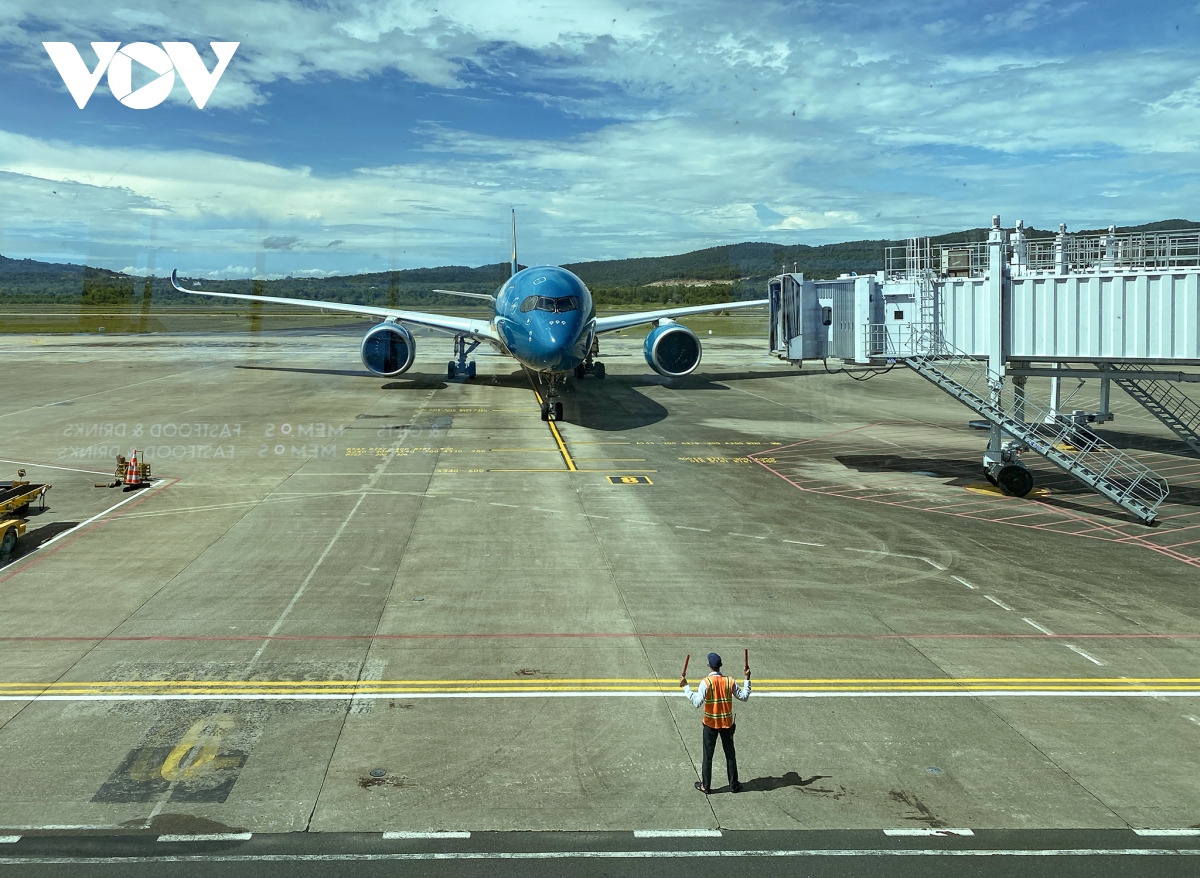 Experience in Phu Quoc
Soak in the cool water at Suoi Tranh
Located only 9km from the center of Duong Dong town, Tranh Phu Quoc stream is one of the most popular destinations for tourists because of its bumpy stone-paved roads, year-round waterfall originating from Ham Ninh mountain, flowing streams. White.
This area is also the ideal camping spot for young people. The picnic brings visitors close to nature, plants, flowers, and flowers, listening to the natural sounds of streams gurgling, birds chirping. In addition, you can also swim, fish and grill fish in streams and enjoy it very interesting.
Experience the idyllic life in Ham Ninh fishing village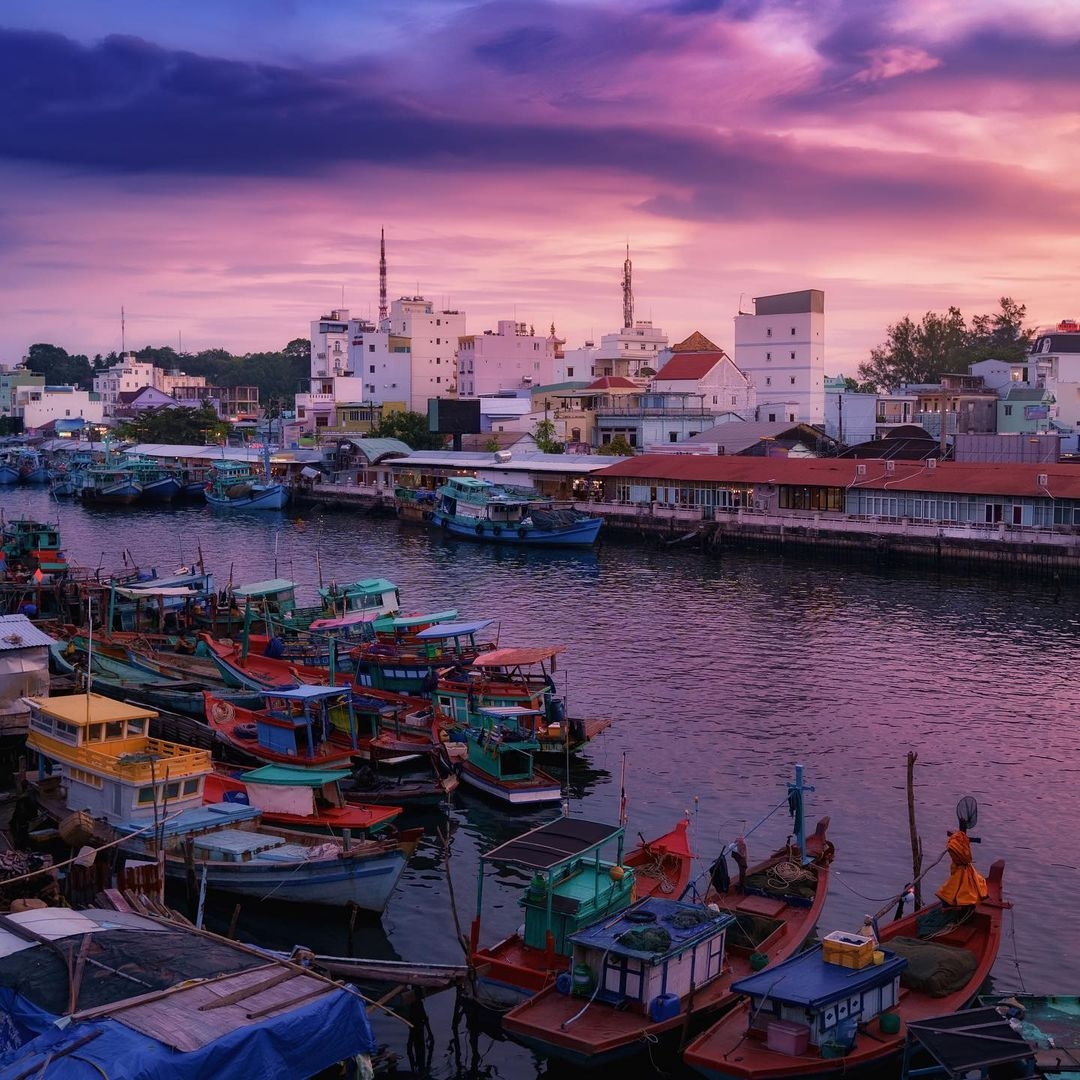 Ham Ninh fishing village is an old fishing village located on the East coast of the island, behind is mountains and forests, in front of it is the immense sea. The people here are simple, rustic, attached to the sea, all year round catching crabs, shrimp, scuba diving, catching pearls … Ham Ninh crab is delicious, sure meat is a famous specialty that everyone wants to try when traveling to Phu Quoc.
Ham Ninh beach is not deep water, when the tide recedes, a vast sandy beach will appear, but when the tide rises, the water rises to the edge of the forest. The best time to see Ham Ninh is at dawn, the sun rises from the sea, and purple clouds cover the peaceful space of the thatched cottage to create a water-based picture.
Enjoy the wild and charming Sao Beach
Coming to Sao Beach, visitors will enjoy a truly relaxing day with blue sea, white sand, golden sunshine and fresh air that is hard to find anywhere else. Take time to immerse yourself in the crystal clear waters of Sao Beach to enjoy the beauty of one of the clearest beaches in Vietnam.
If you do not want to swim, you can lie down and relax under the warm sunshine and fresh natural space. Challenging yourself with water sports such as scuba diving and kayaking will also provide many interesting experiences. Don't forget to enjoy seafood in the fresh sea air and beautiful natural scenery.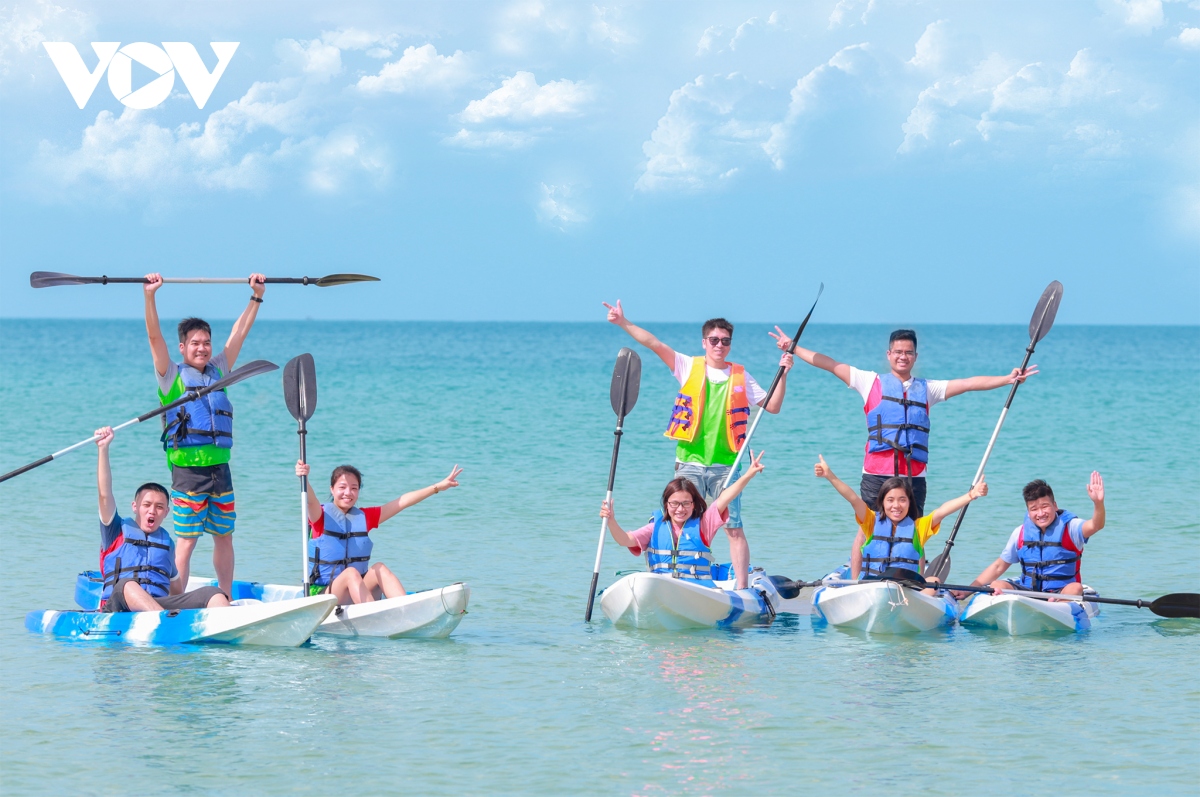 Watching sunset at sea
Phu Quoc is one of the places with the most beautiful sunset scenery in Vietnam, so spending the sunset to watch the sunset is almost a "must" experience that visitors cannot miss. Sunset at the sea brings perfect and splendid beauty, the scenery is completely different from the sunset on the mainland.
On this island there are many places to watch the sunset, from quiet beaches to vibrant bars like Sunset Sanato, Dinh Cau … In which, the Sunset Beach Bar in the central beach area is considered one of the the most beautiful sunset viewing spots in Phu Quoc. It not only offers a scenic spot with full views, but also serves fresh food and cool drinks. On the occasion of Tet, there are also many more experience activities such as the same package of banh chung, dinner union …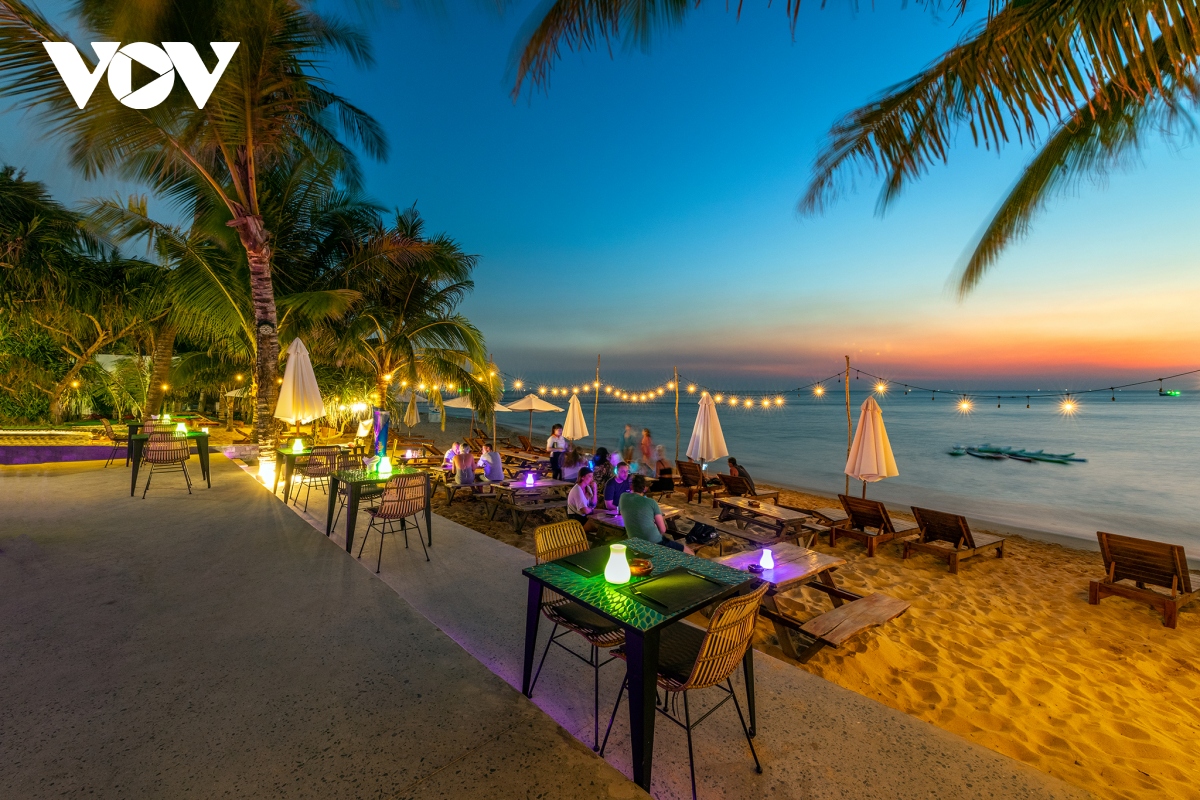 "Stirring up" the amusement park VinWonder and Vinpearl Safari
VinWonder is considered as the largest entertainment area in Phu Quoc with countless attractive games for visitors to experience. Vinpearl Safari – Vietnam's first semi-wild open zoo with numerous wild species of wild animals. Because of this, VinWonder and Vinpearl Safari always attract a large number of tourists and are a popular entertainment and entertainment spot when traveling to Phu Quoc.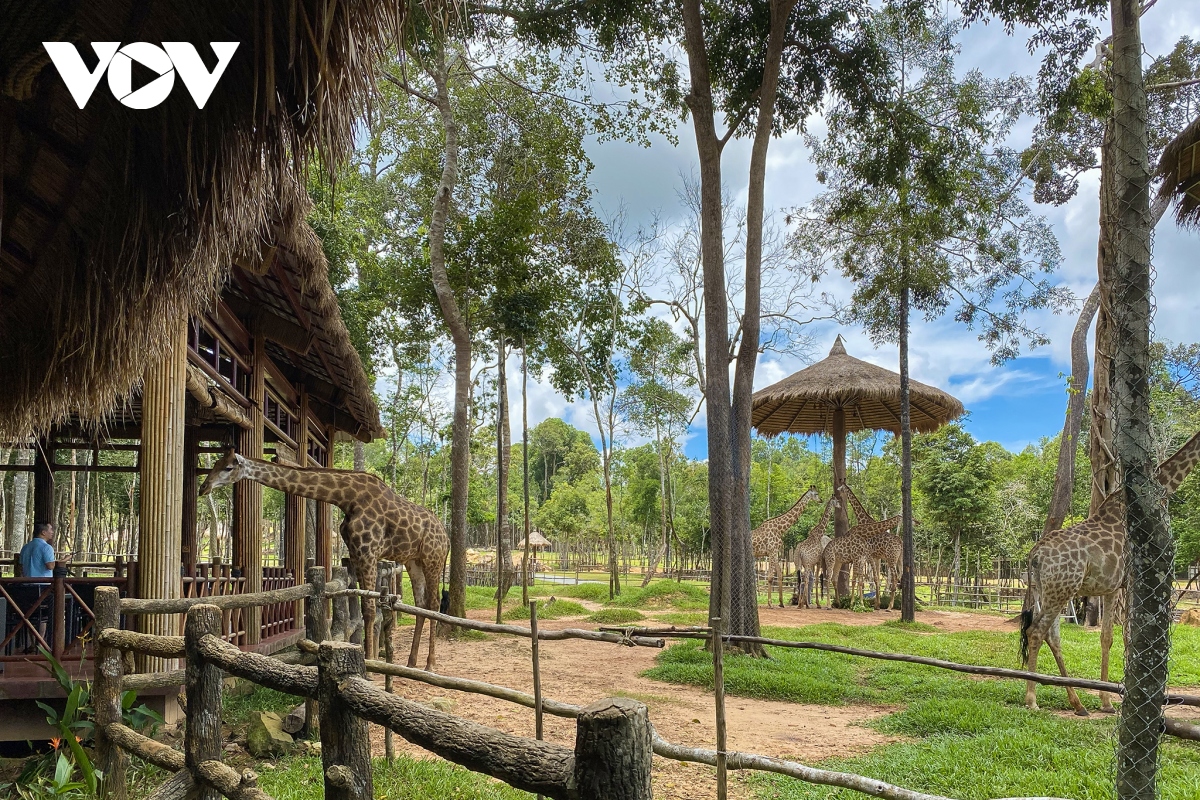 Diving and see the coral reefs of An Thoi archipelago
Traveling to Phu Quoc without seeing colorful corals will be a huge mistake. In the An Thoi archipelago there are many places for tourists to snorkel and watch the coral. There are about 18 islands, big and small, but Hon Thom, Hon Dua, Hon Dau, … are the places with the most beautiful corals. At Hon Thom, visitors can also visit the aquaculture, pearl farming and jade processing areas.
There are many forms of diving to watch coral for visitors to choose from.
Snorkelling is the most common. The way of joining is quite simple, suitable for many people, including those who are not good at swimming. You just need to wear life jackets, diving goggles, snorkel and face not too deep to see the corals.
Scuba diving by scuba diving, you will have to wear a specialized suit. This program usually allows visitors to experience for 30 minutes and dive less than 5m deep. The cost for this type is higher than snorkelling.
Another way to see corals is to walk under the sea, which is quite new and relatively expensive. With the assistance of the equipment, visitors can easily walk, watch corals and marine species. Only certain areas are offered this service, the corals here are also carefully protected so they are more beautiful and colorful.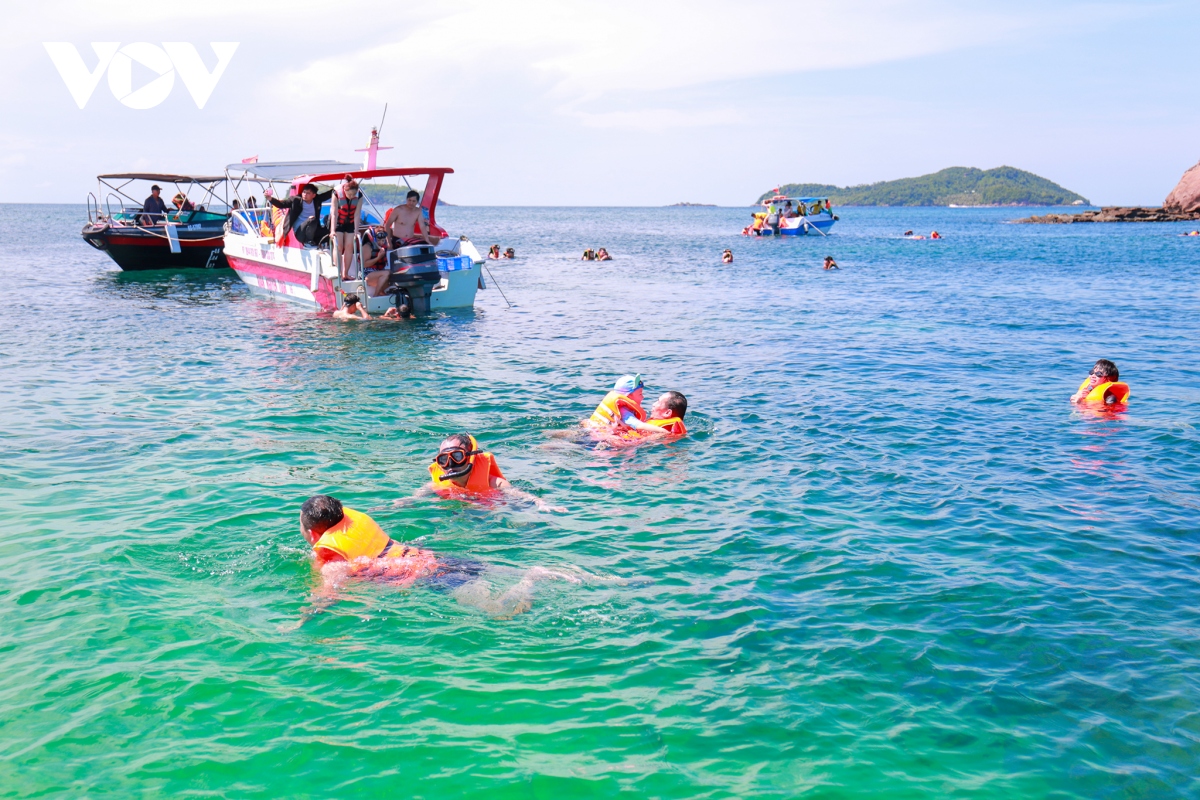 Explore Phu Quoc at night
In the evening, take the time to visit the Phu Quoc night market – a famous shopping and dining place in Phu Quoc. The market is open from 17:00 to 22:00, there are special occasions it will open until 1-2 am and always crowded and bustling. The open space and the enthusiasm and honesty of the sellers help Phu Quoc night market capture the hearts of visitors.
An interesting nighttime activity in Phu Quoc is participating in night squid fishing. The Lunar New Year is also a good time to catch squid at night, because there is usually less rain, no storms, and the sea is relatively calm. Accompanying the indigenous people, tourists will be "transformed" into a fisherman and experience the floating life at sea. The special thing about this activity is to enjoy the spoils that you get on board.
In addition to the above experiences, Phu Quoc also owns many beautiful scenes and other interesting entertainment spots. In the North, there is Dai beach, Ganh Dau cape, Nguyen Trung Truc temple, Phu Quoc pepper garden. In the central area, Duong Dong town has Dinh Cau, Duong Dong market, restaurants, cafes, entertainment areas … In the South there is Phu Quoc prison, fish sauce factory and beautiful islands such as Mong Tay islet, May Rut islet, Dam Ngang islet. Or simply walk around the street, explore food, check-in famous places are also interesting experiences. The Tet holiday is coming, reward yourself and your loved ones for a peaceful vacation in Phu Quoc, put aside a year full of turmoil./.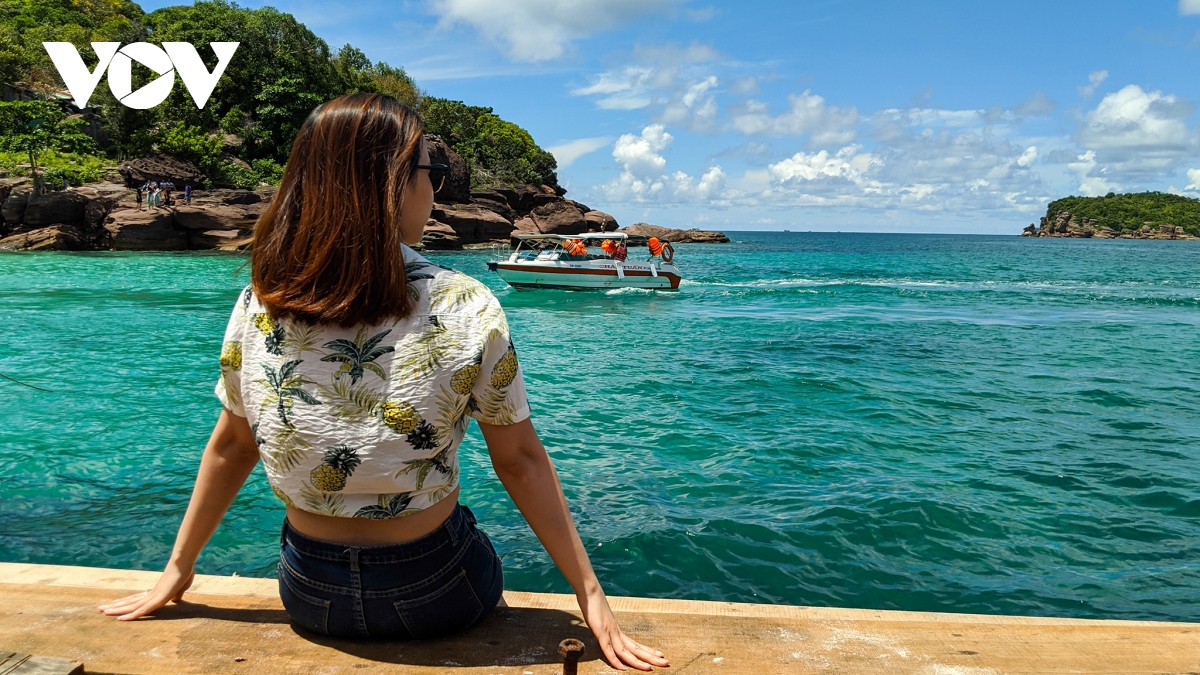 VOV