Three harem spaces worshiping "Tam Nguyen Yen Do" – poet Nguyen Khuyen in Ha Nam still keep many precious memorabilia, especially a pair of dragon encrusted with pearls that were returned by thieves before their death.
Poet Nguyen Khuyen (1835 – 1910) was born in Nam Dinh but grew up and lived mainly in his father's hometown, Yen Do commune, Binh Luc district, Ha Nam province. His father passed three baccalaureate courses and worked as a teacher.
In 1864, he passed the first place in the Huong examination (Nguyen Prize) at Nam Dinh school; in 1871, he passed the Hoi Nguyen exam and continued to pass the Dinh Nguyen exam. Since then, people called him "Tam Nguyen Yen Do" (ie people from Yen Do village passed the first 3 exams).
The wooden house (harem) over 100 years old in Vi Ha village, Trung Luong commune (Binh Luc, Ha Nam) is the place of worshiping Nguyen Khuyen. The work is ranked as a national historical monument in 1991.
Nguyen Khuyen's house is built in the architectural style: Outside is a large house, inside is a harem. The large outside house consists of 7 rooms, built with bricks, roofed with tiles and has 4 rows of columns. The harem is made of wood, according to the Northern Delta architecture, is now the place of worshiping Nguyen Khuyen.
In front of the yard is a small creek. According to the story, on the premises of the house, Mr. Nguyen Khuyen calculated to dig a pond and a creek next to each other. Instrument fate of fire, town trach 2 water 1 fire to balance yin and yang.
In front of the house and backyard, there are 3 old longan trees over 100 years old, green all year round. These three longan trees are cultivars of Tien King, planted by the son of old man Nguyen Khuyen.
According to the story told by the elders in the lineages, on the occasion of the birthday of King Tu Duc, old lady Nguyen Khuyen entered the city to celebrate the king's birthday and attended a party. At this time, Nguyen Khuyen is old, so his son, Nguyen Hoan, takes care of him.
During the banquet to celebrate King Tu Duc's life, old man Nguyen Khuyen was given a bunch of eyeballs by the king. Longan king should have a delicious taste. Nguyen Khuyen's son asked for 3 seeds for nursery.
Currently, the family of Mr. Nguyen Thanh Tung (80 years old), the 5th generation descendant of "Tam Nguyen Yen Do" is born here, and is a "tour guide" when visitors visit.
In addition to the old northern architecture, this wooden house still has many rare "treasures".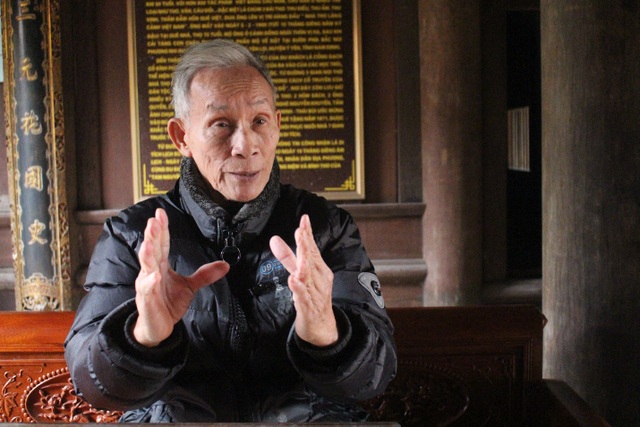 Pointing at the pair of dragons encrusted with jade, which were solemnly placed on the altar, Tung said passionately: "In the 1950s of the last century, due to poor circumstances, he took advantage of when everyone in Nguyen Khuyen's house was gone One person sneaked in and stole a pair of dragon encrusted with jade and the censer for sale ".
These two antiques were sold by many people. To the last person, they researched and learned that this is an antique from Nguyen Khuyen street. Before passing away, this person told the children to bring it back to her family.
Mr. Tung still remembers when someone came to bring a pair of dragon encrusted with pearls and a censer for his family. Everyone in the family was surprised and it was only when he heard this person tell the story, the story gradually became clear.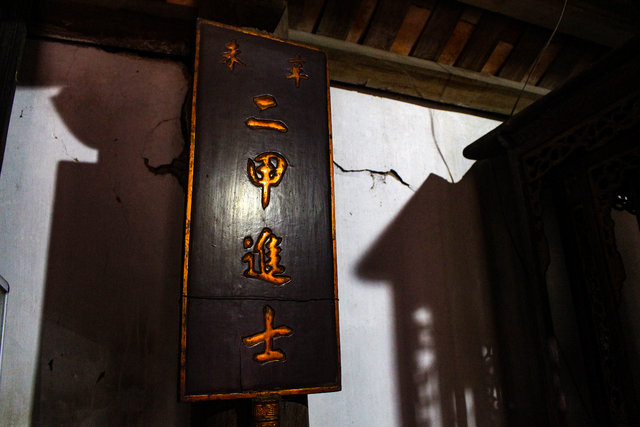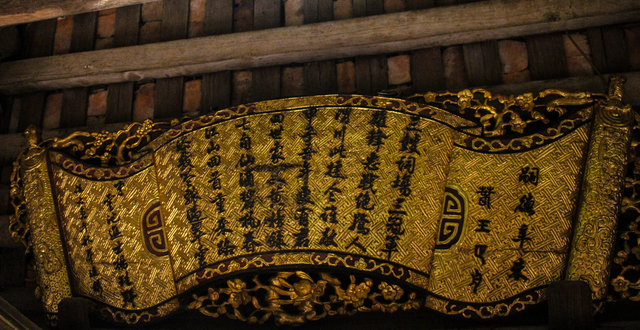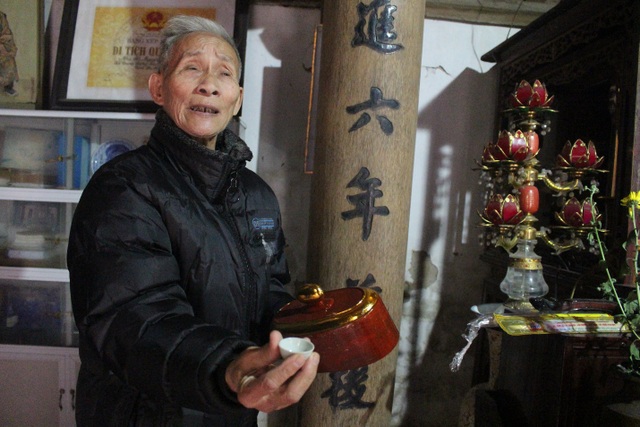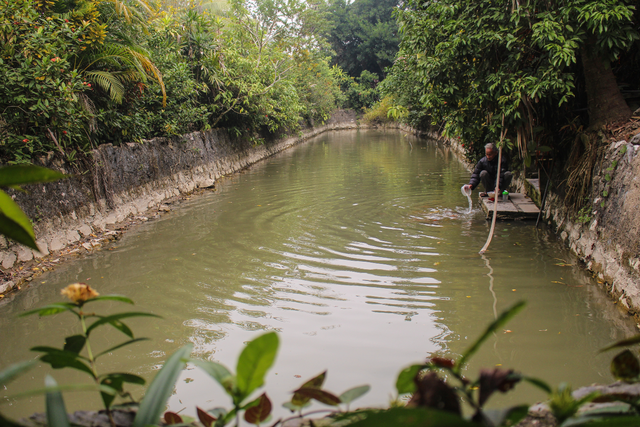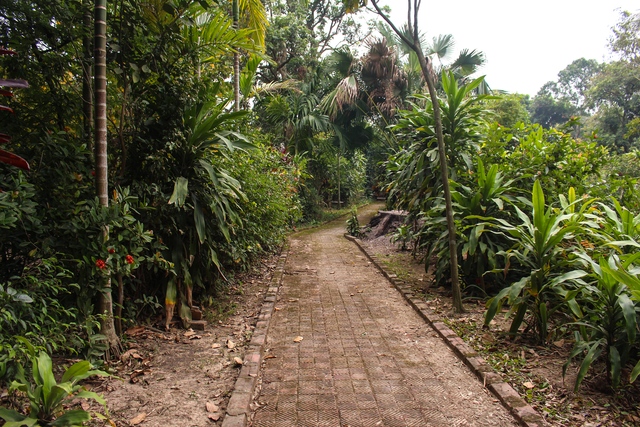 The area from Nguyen Khuyen church is also meaningful in terms of spiritual culture, every exam season, students everywhere come to offer incense, pray for success. On the last Tet holiday, the relic also welcomed a lot of tourists to visit.