In the last 10 years, not a year has Da Lat had a special cherry blossom season like this year. One flower season but blooms twice.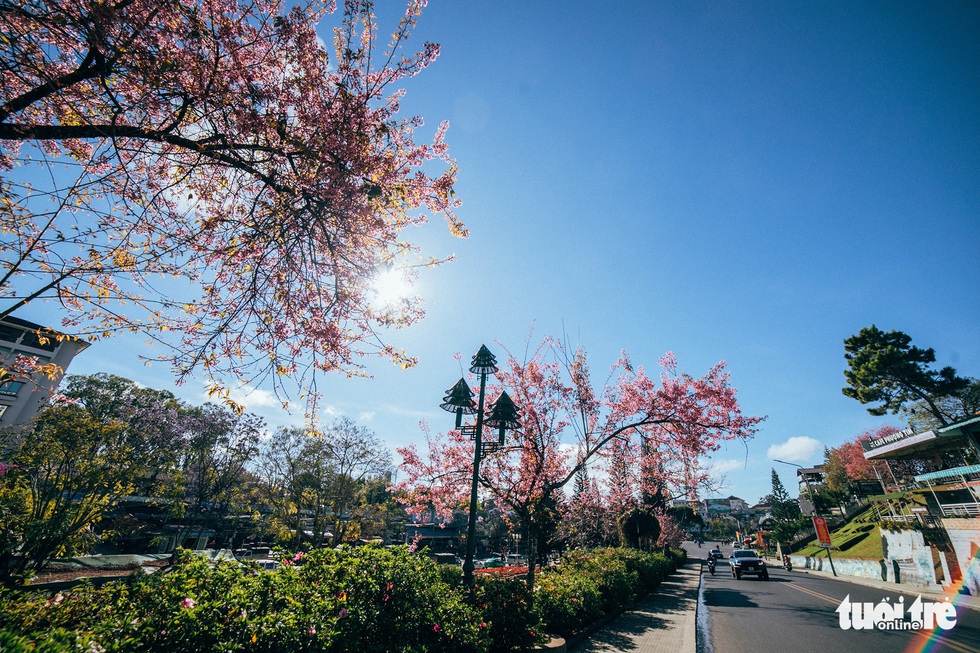 Each street in the inner city of Da Lat dyed cherry apricot pink. – Photo: THIEN KHAI
If 1 month ago, cherry blossoms dyed pink in the suburbs of Da Lat (Trai Mat, Cau Dat, Dankia) and neighboring districts of Lac Duong, today cherry blossoms in the central area of ​​"sad city" Da Lat. full bloom.
Cherry blossom season is the season most people and visitors look forward to in the year. Most of the year, the cherry blossoms in the suburbs and in the inner city are blooming at the same time when spring comes. It is very rare that cherry blossoms will bloom right on the occasion of Tet.
This year is quite special when cherry blossoms are in the same flowering season but bloom twice a month apart and in two different regions. And at the time of full bloom in the inner city, cherry blossoms bloom at the right time when the mountain town welcomes Tet.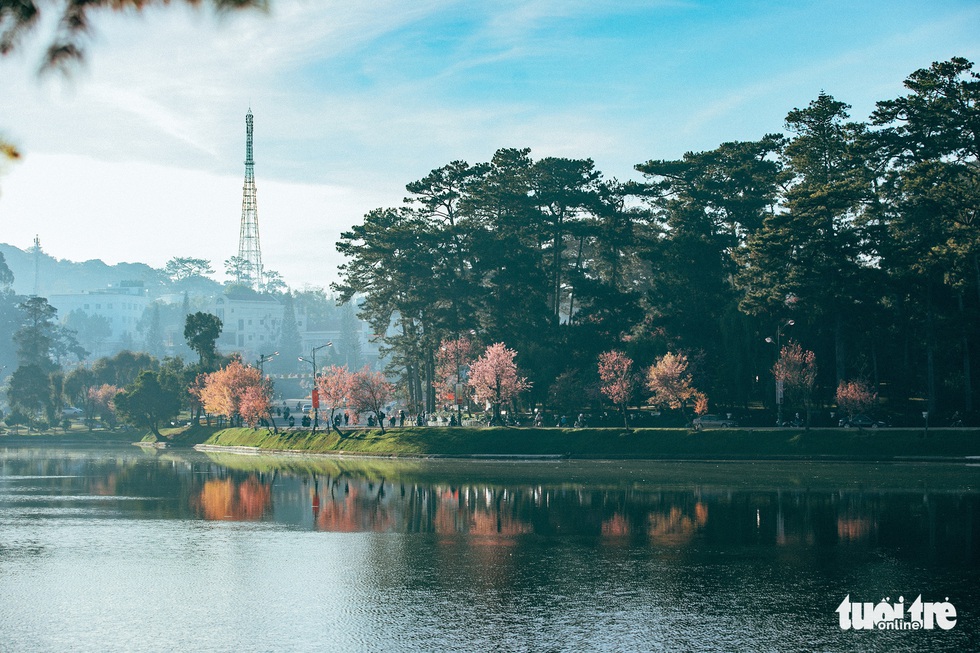 Around Xuan Huong Lake, cherry blossoms bloom right on the occasion of Tet – Photo: THIEN KHAI
It is a spring leopard of Da Lat, but rarely cherry blossoms "treat" people "from Da Lat to work away from home. Because when they return on Tet holiday, the cherry blossoms bloom before or after Tet. The right Tet full bloom seldom happens. Da Lat people, whose children were far away, often regretted that each flower season did not bloom properly on Tet.
December 29, on the eve of New Year, cherry apricot dyed pink in the central area "sad city". Although there were worries due to the outbreak of COVID-19, Da Lat still could not hide the dreaminess and softness of the cherry blossoms tomorrow.
Currently, the time of Dalat is at its most beautiful: golden sunshine, deep cold. With this weather, cherry apricots can continue to bloom for the next 2 weeks before fading, losing their wings and sprouting.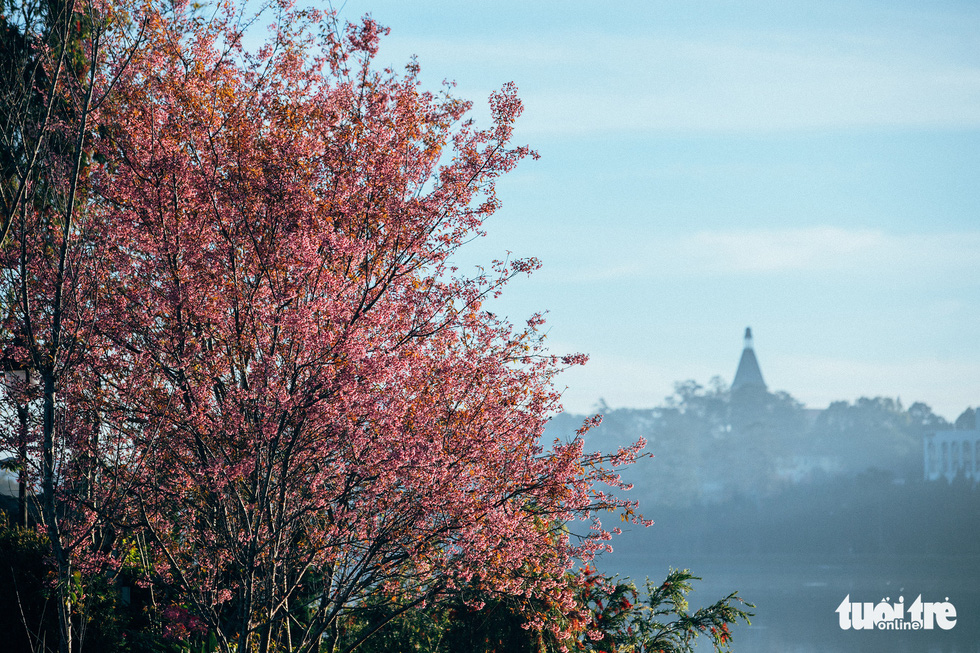 This Tet holiday is probably the occasion when the cherry blossoms bloom strongly after many years of blooming in a short time – Photo: THIEN KHAI
"Mechanical hand" Thien Khai has been photographing cherry blossoms for many years in Da Lat, saying that it has been a long time since the central space of Dalat has dyed pink as impressive as this year. From the young cherry apricot trees to the old trees around Xuan Huong Lake and the ancient works, all bloom impressively.
Thien Khai sent Tuoi Tre Online photos recording "sad city" with cherry blossoms.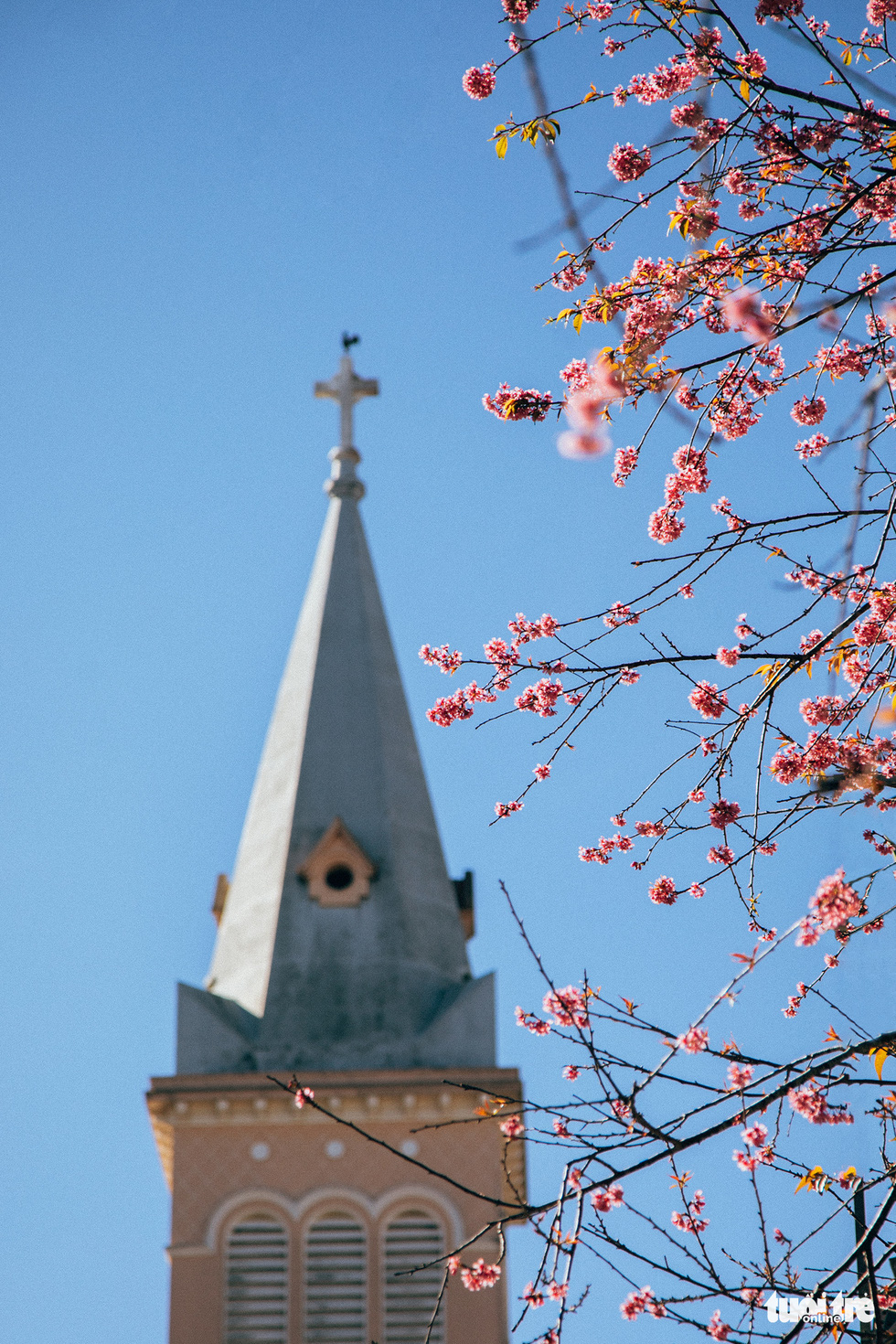 Ancient buildings are more beautiful and ancient thanks to the adornment of cherry apricots – Photo: THIEN KHAI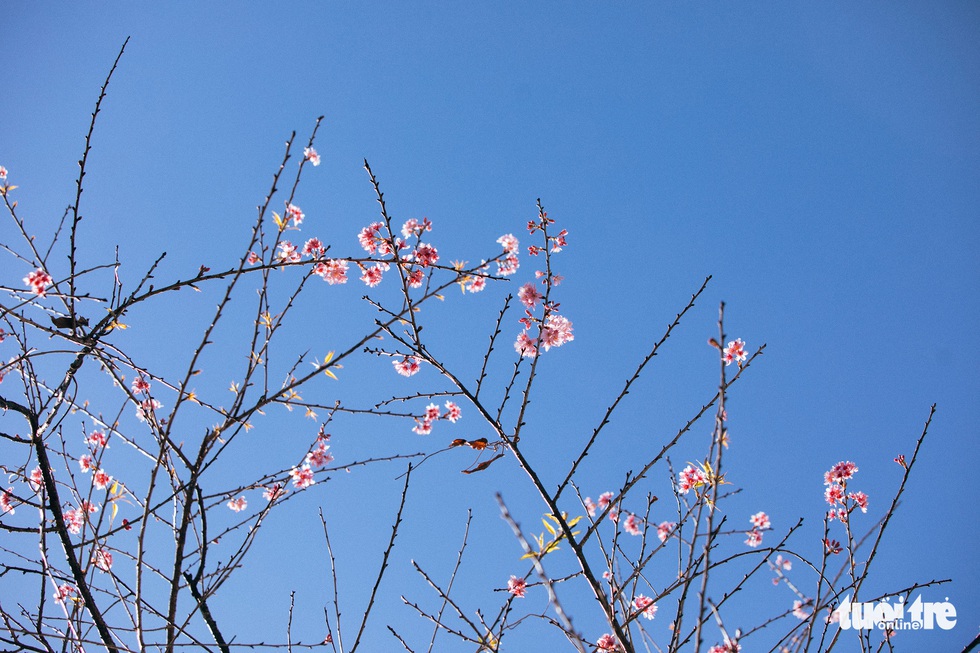 Yellow sunshine and long deep cold air probably make cherry blossoms even more colorful – Photo: THIEN KHAI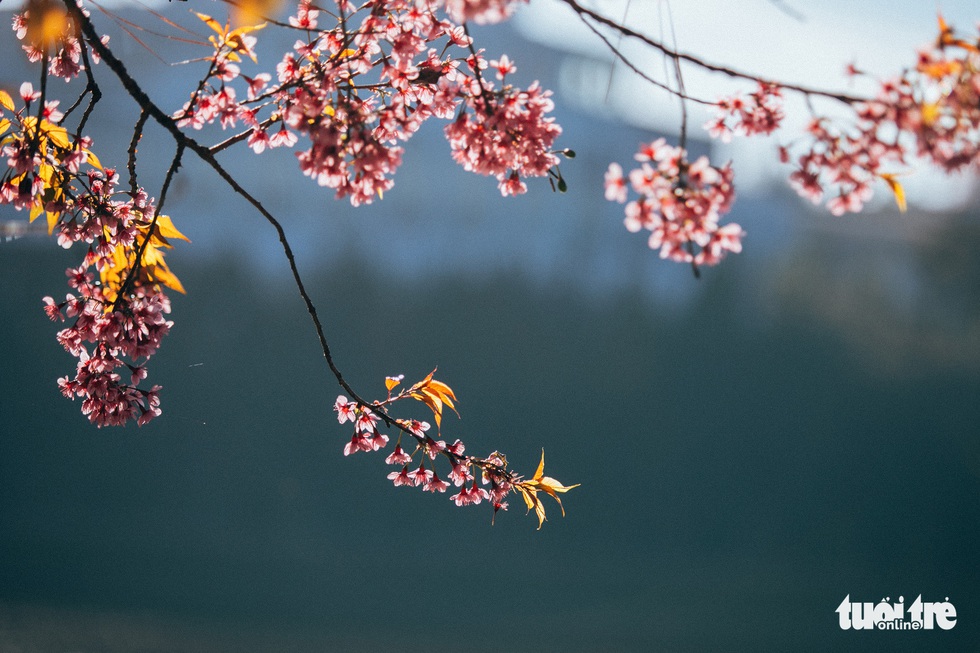 Usually, cherry blossoms will drop flowers before young leaves appear, but this year many trees have special appearance of flowers and leaves – Photo: THIEN KHAI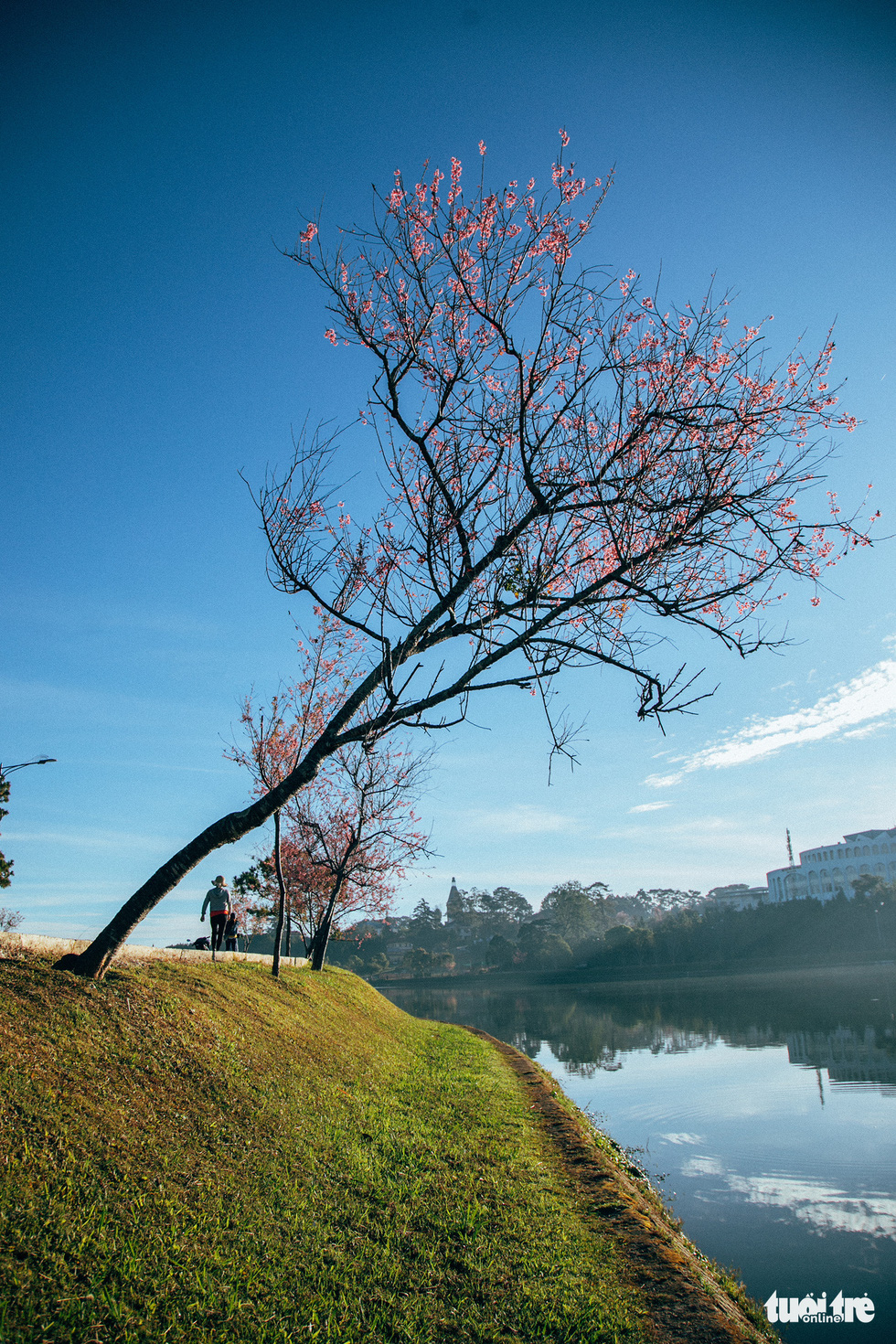 Ho Xuan Huong is poetic in the early morning – Photo: THIEN KHAI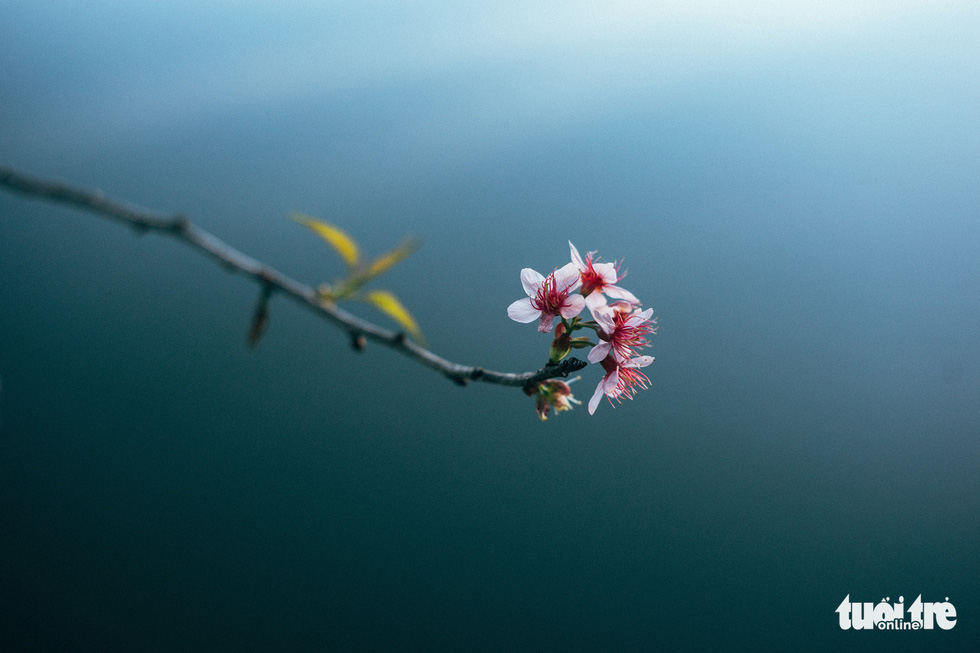 Cherry blossoms are in the most beautiful level – Photo: THIEN KHAI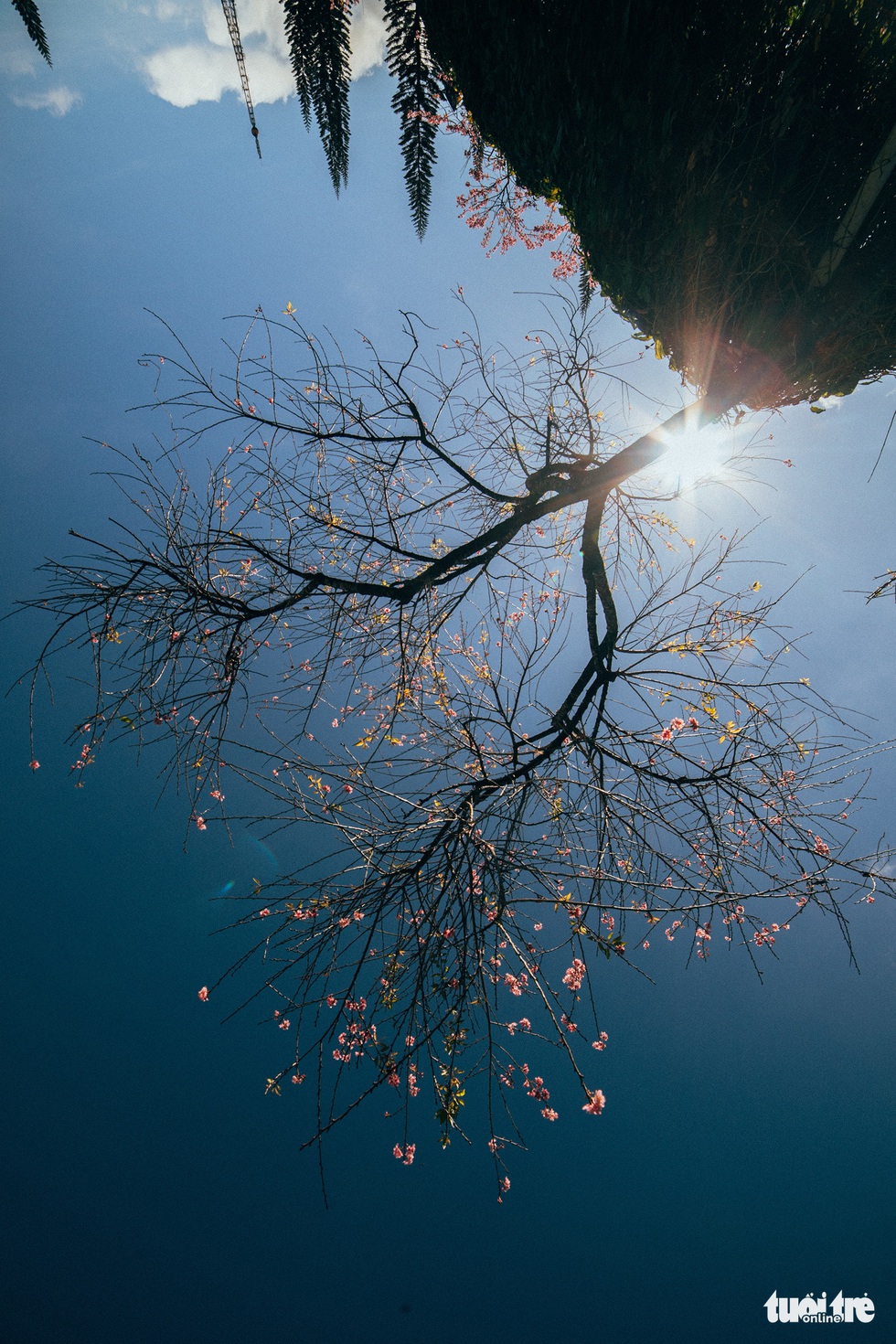 Mai cherry seen from the ground to the sky – Photo: THIEN KHAI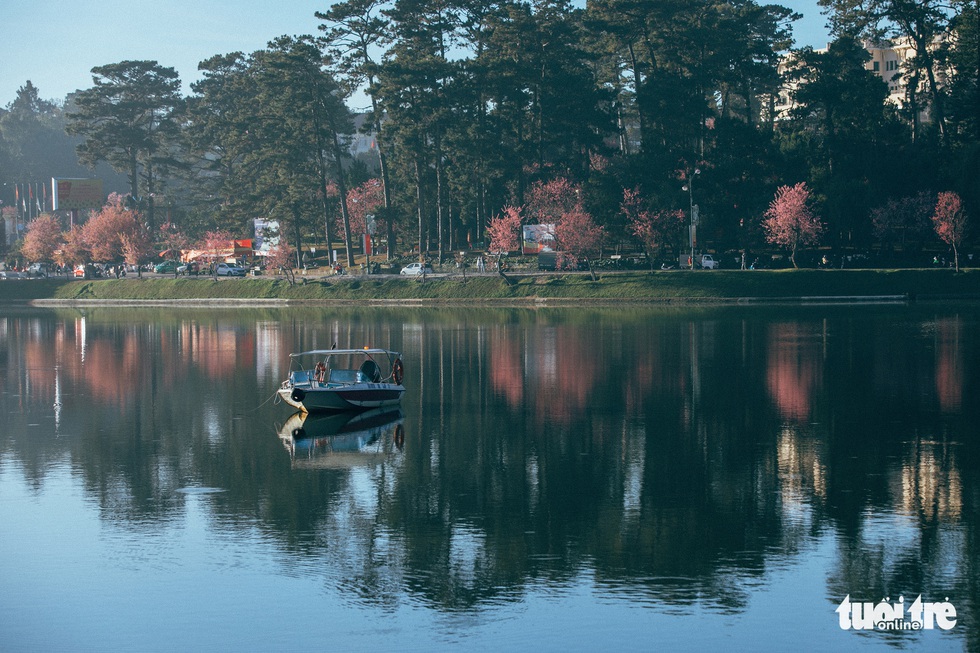 Ho Xuan Huong more poetic thanks to the space of cherry blossoms – Photo: THIEN KHAI
Tuoi Tre Online