Giant grapefruit, golden, weighing 8 – 10 kg are hunted by the people of Hanoi, looking to buy for Tet, the price of each fruit ranges from 500,000 to 800,000 VND.
To serve the 2021 Lunar New Year, Ms. Huong, a small trader at Cau Giay market (Hanoi), imported more than 200 giant pomelo fruits for sale. According to the disclosure, this is the Ky Da grapefruit line grown in Tuyen Quang and Hoa Binh. Compared with other grapefruit varieties, this line stands out thanks to its oversized shape with a weight of 8 – 10 kg / fruit.
"Giant grapefruit is mainly bought by people for display on Tet. Because they have good code, but not delicious, even pale and bitter. This line, we sell by weight, with price. 70,000 – 90,000 VND / kg "- she said.
According to Ms. Huong, Ky Da pomelo varieties are expensive because each year only harvests one crop, coinciding with the Lunar New Year. Moreover, due to its large weight, the number of fruits per tree is also very limited. To keep the fruit from falling, the garden owner must wrap a plastic bag and use a cane to support it.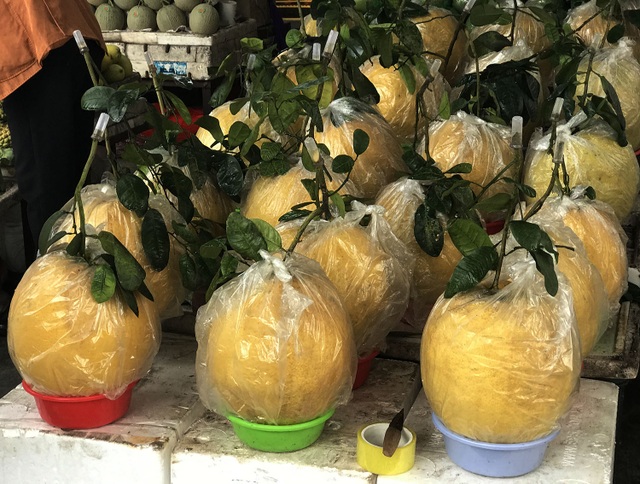 Similarly, Mr. Nguyen Vu, a small trader on the online market, said that on average, every day, he sells to the market 15-20 giant grapefruit fruits. To ensure the supply, 1 month before the Lunar New Year, he had to contact and work with gardeners. After that, pomelos will be packed into boxes and transported by bus to Hanoi.
"Customers who buy grapefruit from my house are mostly conditional families. They usually buy 2 fruits to put the scales on the two sides of the altar. In addition to the beautiful color, this line also has the advantage of being fresh and keeping from 1-2. month without rotten or broken, so many people favored "- he confided.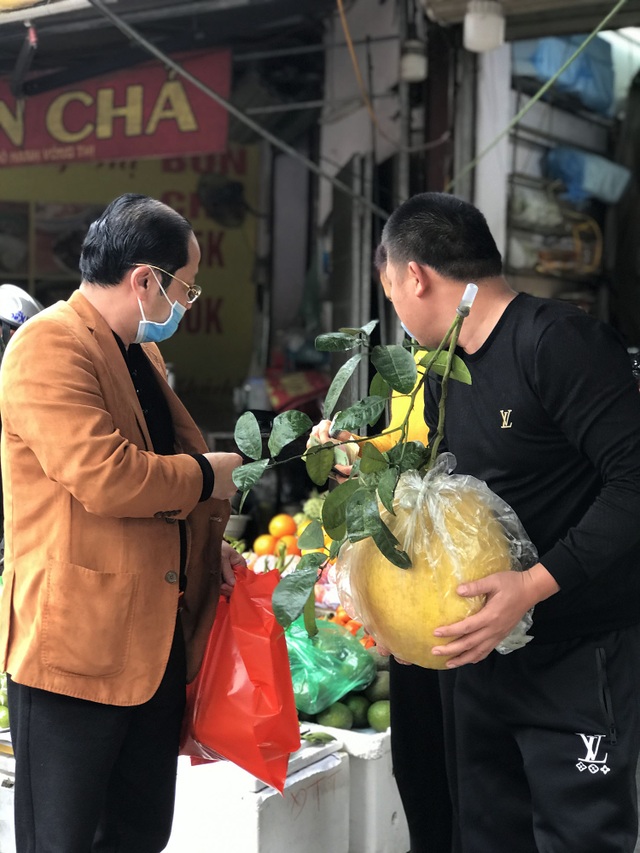 With 3 years of experience as a giant pomelo trader, Mr. Vu said that the criterion to choose a beautiful grapefruit for Tet holiday is that the leaf stalk is still fresh, the pomelo skin is smooth, the shape is symmetrical, and it is not deep and rotten. broken.
This year's New Year's Eve, Mr. Vu consumes all 400 giant grapefruit fruits, earning tens of millions of dong in interest.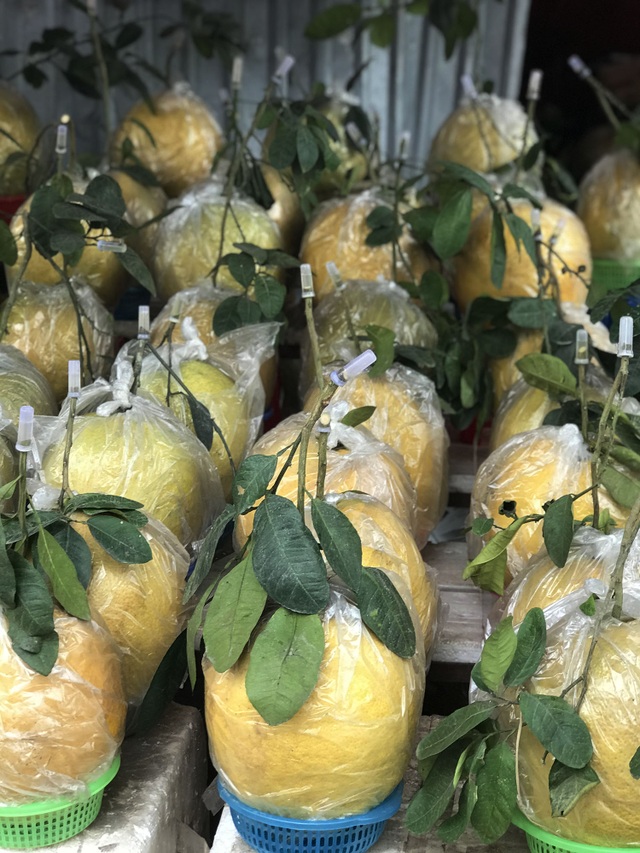 Ms. Minh Lan (Kim Ma, Hanoi) said that in the last 2 Tet holidays, her family bought giant giant grapefruit for display. Particularly this year, she bought 3 pairs of pomelos, 1 pair for display, the other two were given to grandparents with the total amount of 4.8 million VND.
"In Hanoi, not all stalls sell Ky Da grapefruit, so it is difficult to buy. To be sure, I have to tell the seller to deposit money early to keep the order. Because on Tet, the house has a pomelo that is both big and beautiful. The display is perfect "- Ms. Lan said.
Dan Tri