Unlike the peaceful appearance of the first day of Tet, from the early afternoon, Hanoi returns to the scene of traffic congestion due to the people going to the street to celebrate Tet. The old town area around Sword Lake was bustling, more crowded than usual.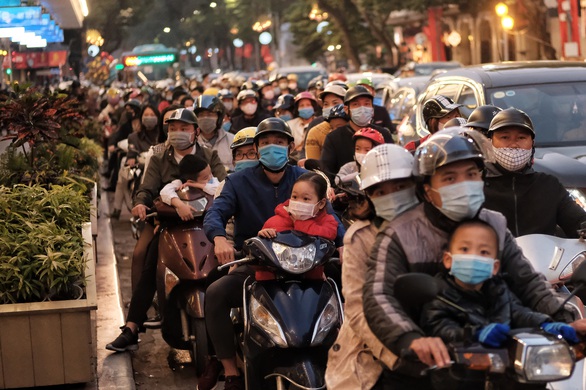 The section of Hang Bai street leading to congested pedestrian street in the evening of the 1st of Tet – Photo: MAI THUONG
The scene of Hanoi on Tet holiday is only available in areas other than the city center.
As noted by Tuoi Tre Online , right from the morning, the old town area, the pedestrian street around Sword Lake gathered a lot of people on the spring town, enjoying the New Year.
By the beginning of the afternoon, the number of people on the street increased. Many congested roads are no different from normal days such as Hang Bai, Quan Su, around Sword Lake (Hoan Kiem District), Thanh Nien Street, Quan Thanh Street near Quan Thanh Temple and Tran Quoc Pagoda (Ba Dinh District).
This year, due to the influence of COVID-19 epidemic, many workers and students stay in Hanoi for Tet instead of returning home as usual. Many people want to experience a quiet Hanoi like what the media reported in previous years, so everyone goes to the street, everyone goes on the street. The streets are so crowded.
Bao Nghi (a student from the Institute of Journalism and Propaganda) was from Ha Tinh. This year, he did not return to his hometown for Tet, so from the morning of the first day, he went to the street to travel to spring. Suspected love: "When people accept the noise and bustle as an inherent part of the city of millions of people, the quiet and peaceful look of the capital makes everyone curious to experience. So when I go on the street, I just see it crowded as usual. "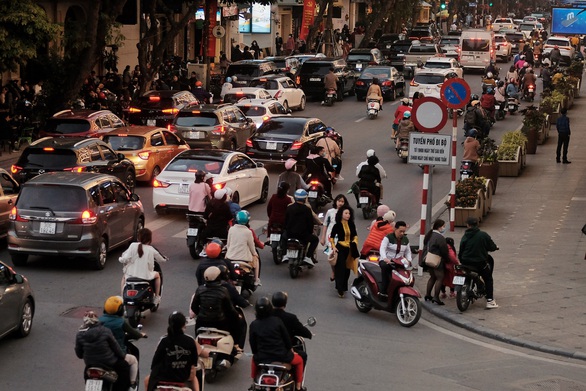 There are even more vehicles moving to the street than on normal days. – Photo: MAI THUONG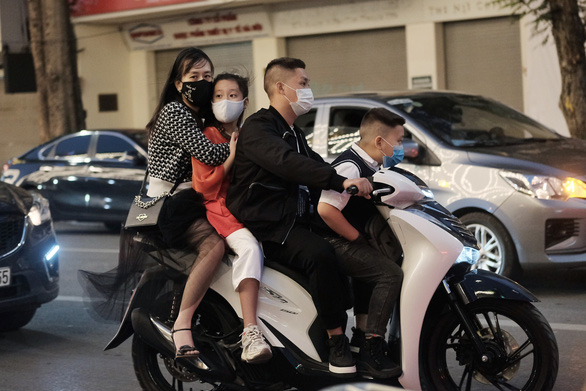 Many families travel to clip 3, clip 4 and do not comply with traffic safety – Photo: MAI THUONG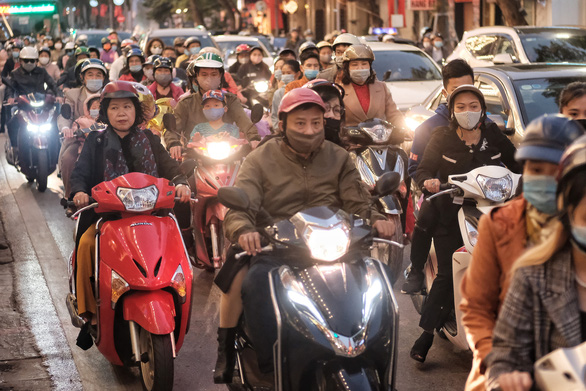 Most people comply with wearing a mask to prevent COVID-19, but some people do not – Photo: MAI THU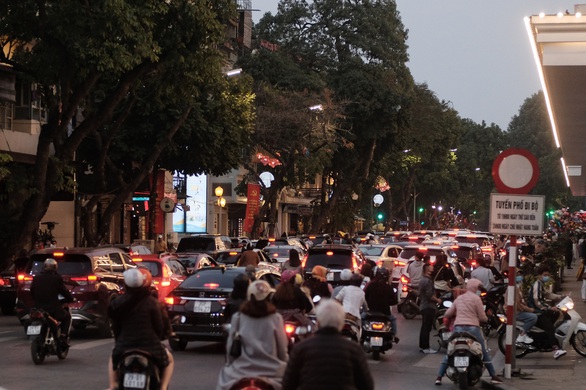 The darker the evening, the more people go to the street. – Photo: MAI TRADE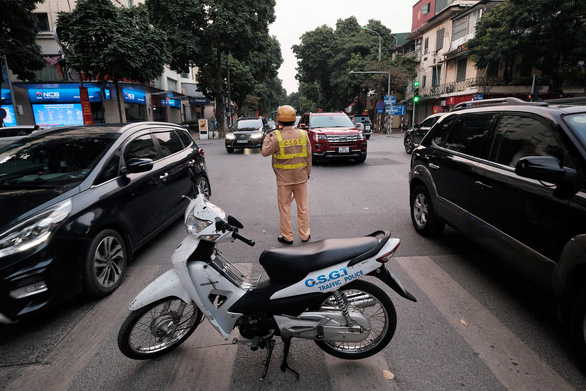 Ba Trieu – Hai Ba Trung intersection, traffic police use motorbikes to block the road to limit the entry of cars, divide traffic flow to avoid congestion at the next intersection – Hai Ba Trung deliver Hang Bai – lead up the street set – Photo: MAI TRADE
Tuoi Tre