Today, the third day of the New Year, "Tan Suu Spring Book Street 2021" was held with the theme "Knowledge of Spring – A New Year Reunion" at Hanoi Book Street (Tran Hung Dao Ward, Hoan Kiem district, Hanoi. ).
Facing the complicated development of the COVID-19 epidemic, implementing the instructions of the Government and the City Party Committee and the People's Committee of Hanoi on the implementation of urgent measures to prevent and control the epidemic, the Organizing Committee of Xuan Sach Street decided Opening Ceremony is not held and Xuan Sach Street's events are stopped. However, to serve the reading culture needs of the people of the capital during the New Year, Tan Suu Spring Book 2021 is still open from this morning, the 3rd of Tet.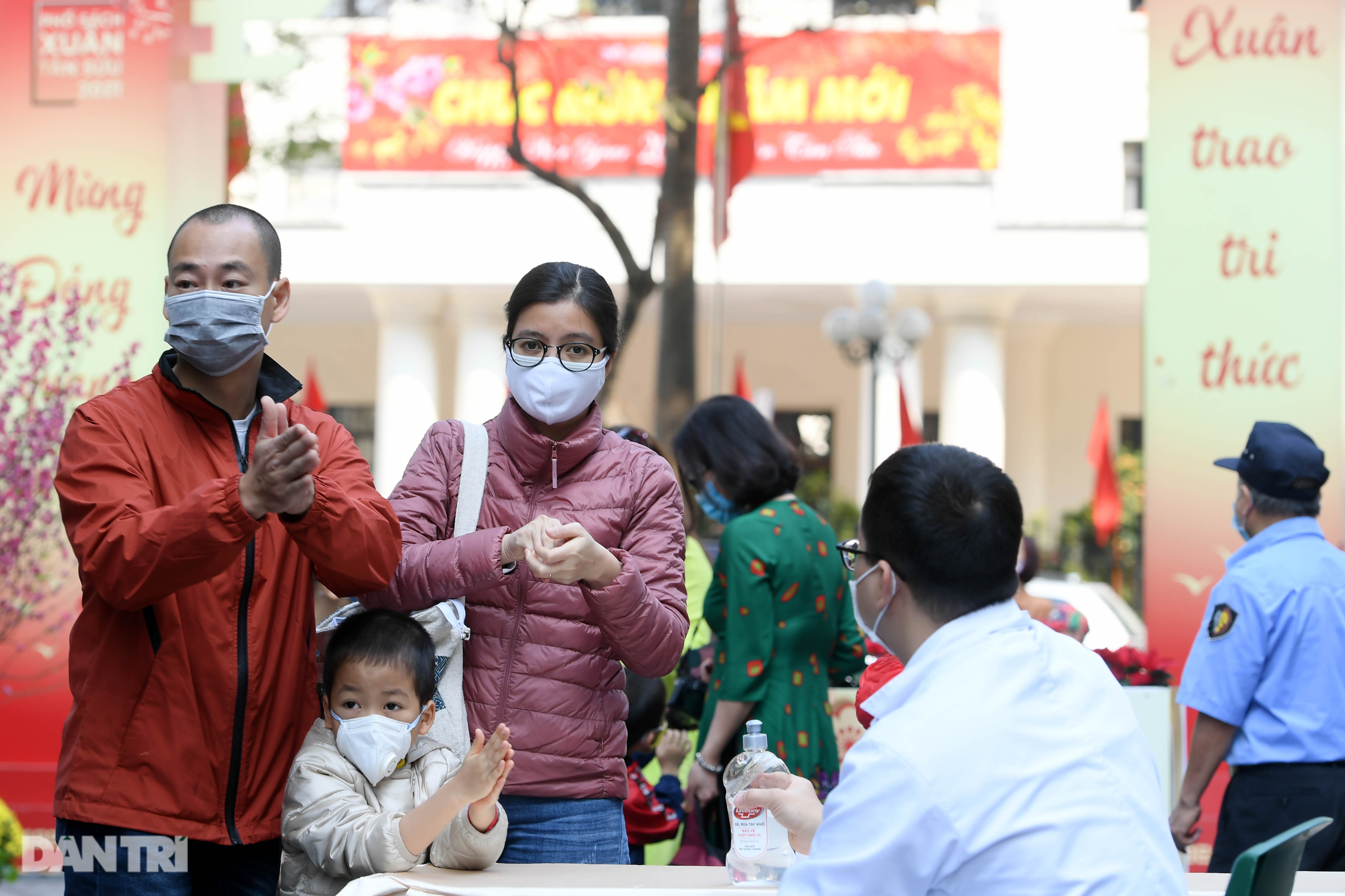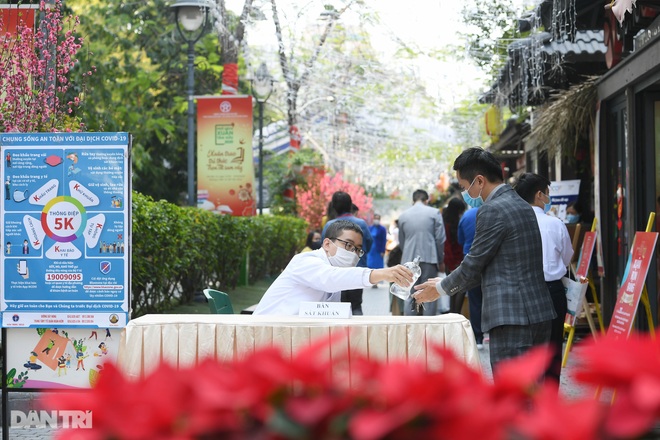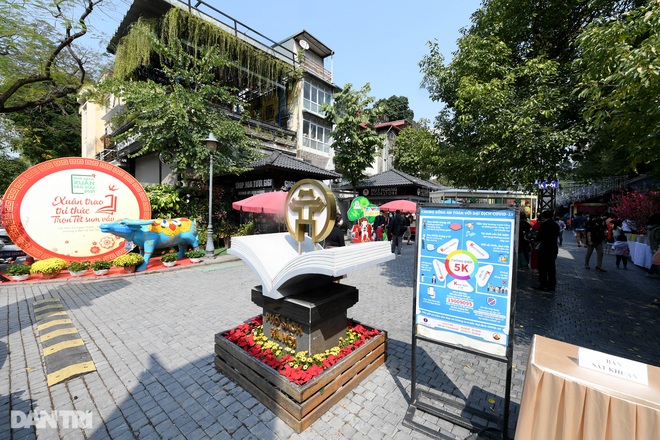 Antiseptic cleaning solution is placed at two doors of Pho Sach next to the signposts according to regulations of the Ministry of Health.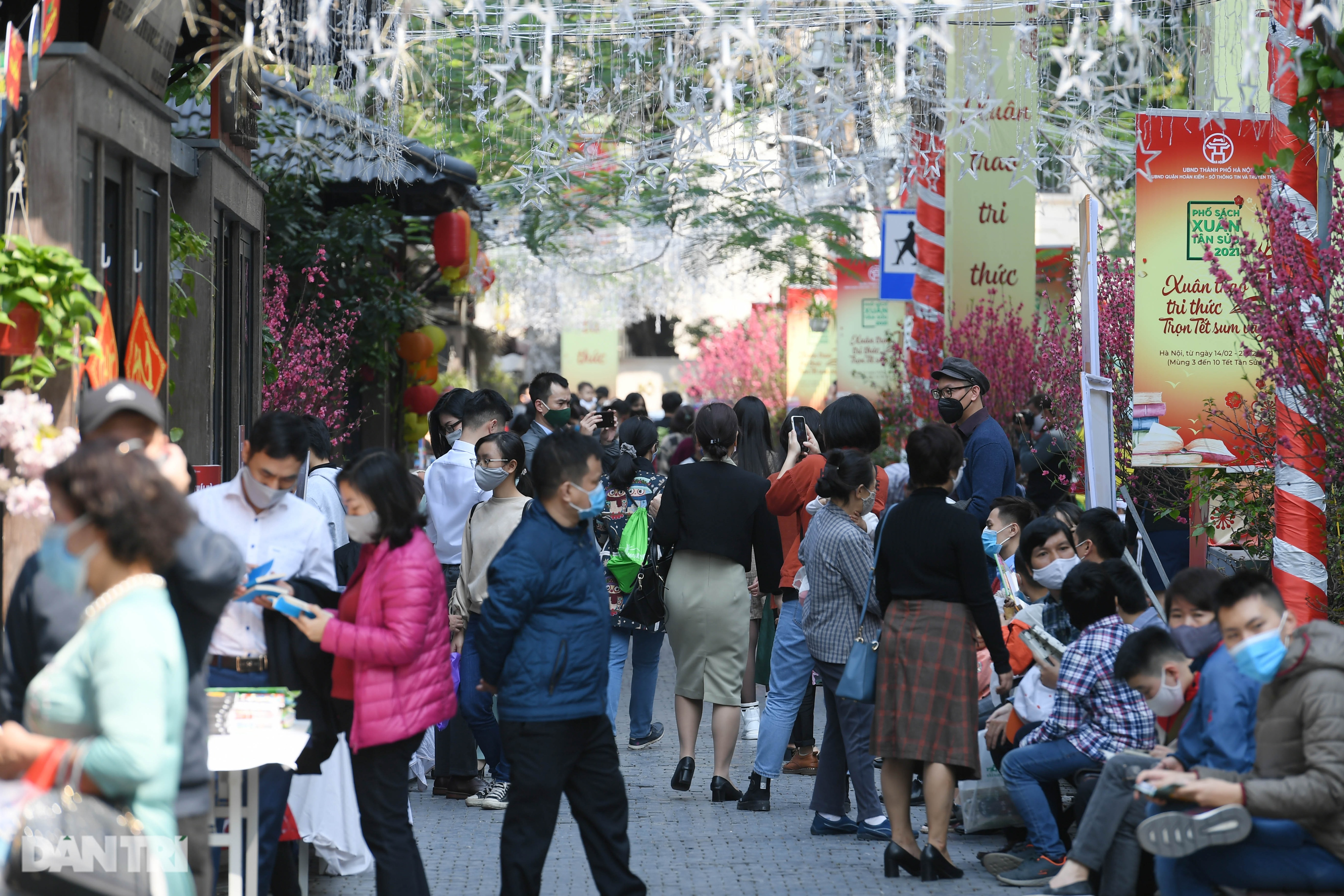 Despite the complicated development of the Covid-19 translation , the guide is still concentrated in Book Street this year, most people are wearing a mask and washing their hands after entering.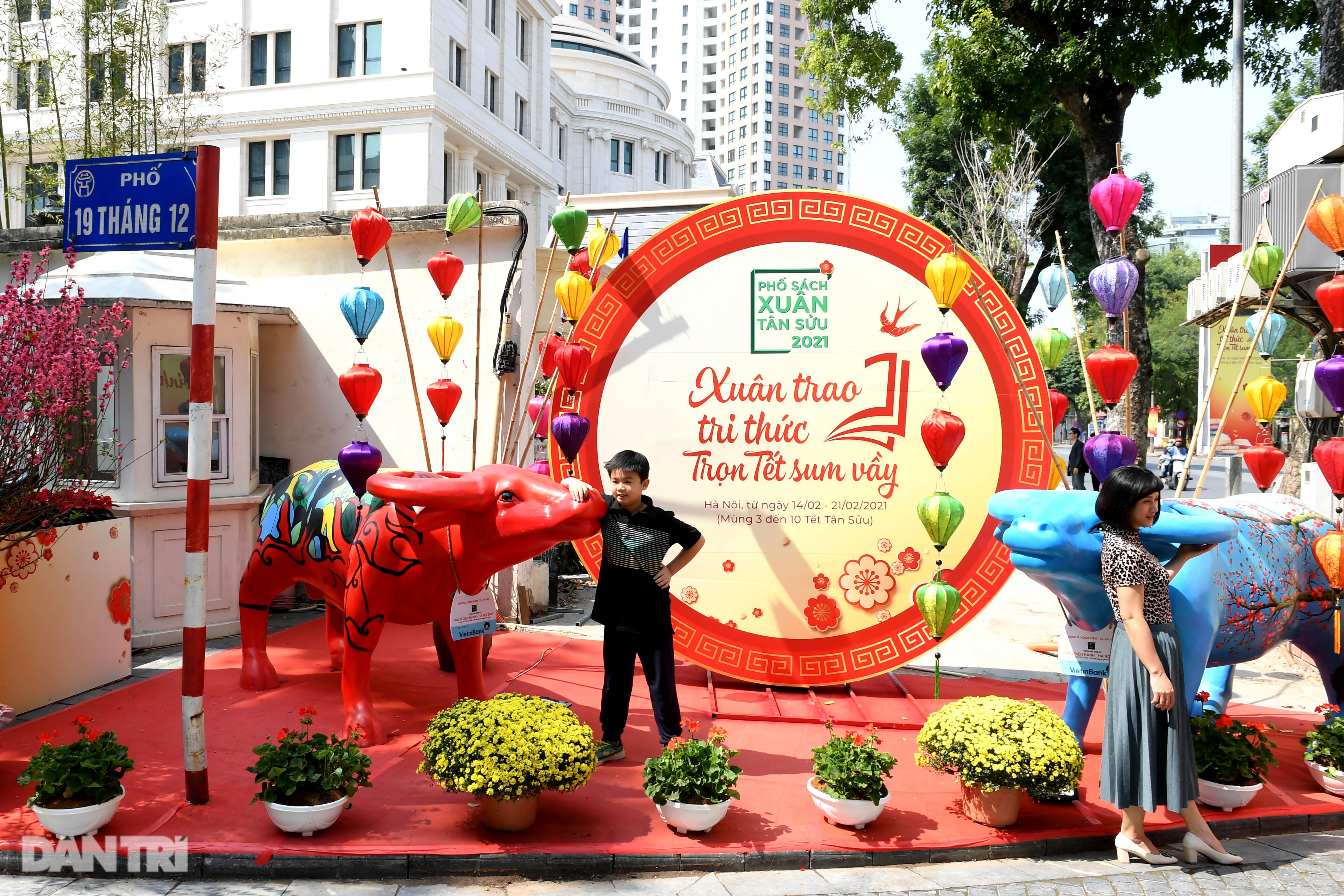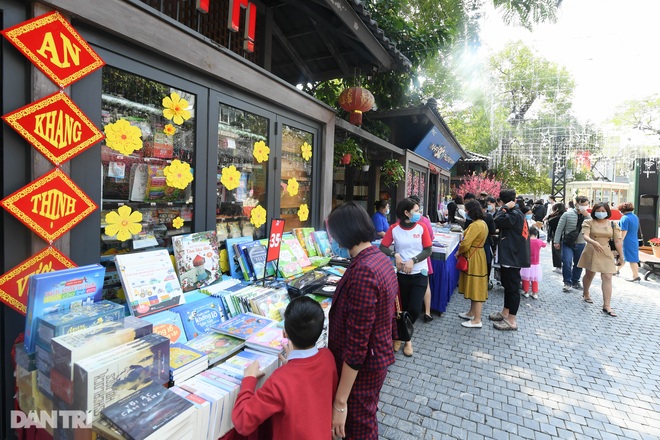 Book Street is brightly decorated, bearing the national New Year tradition. In particular, book publishers and publishers at Hanoi Book Street have prepared many promotional programs and many attractive gifts for readers.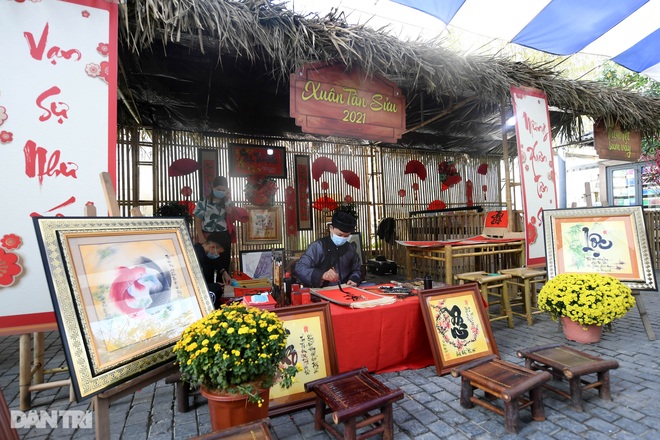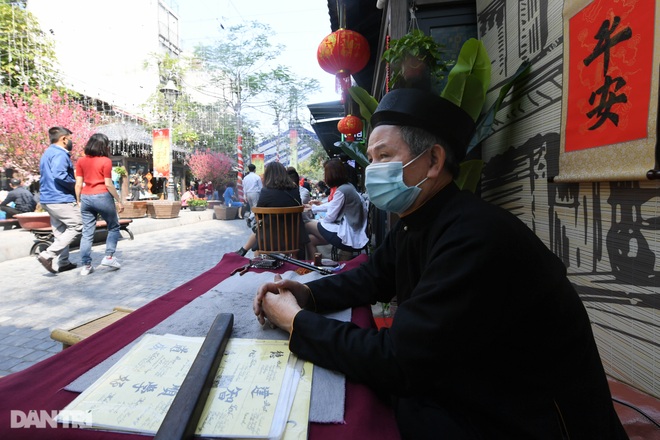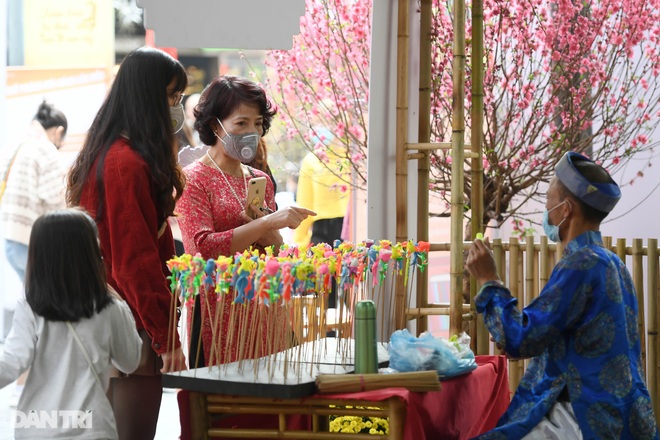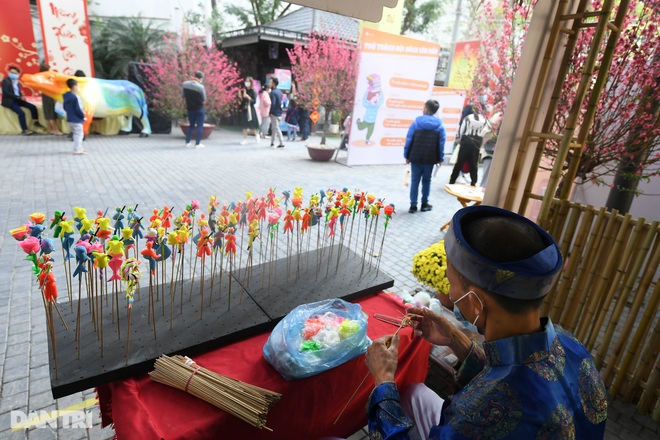 Many men wearing masks appeared on both sides of the street to help re-enact the atmosphere of the old New Year that entered the memories of many people.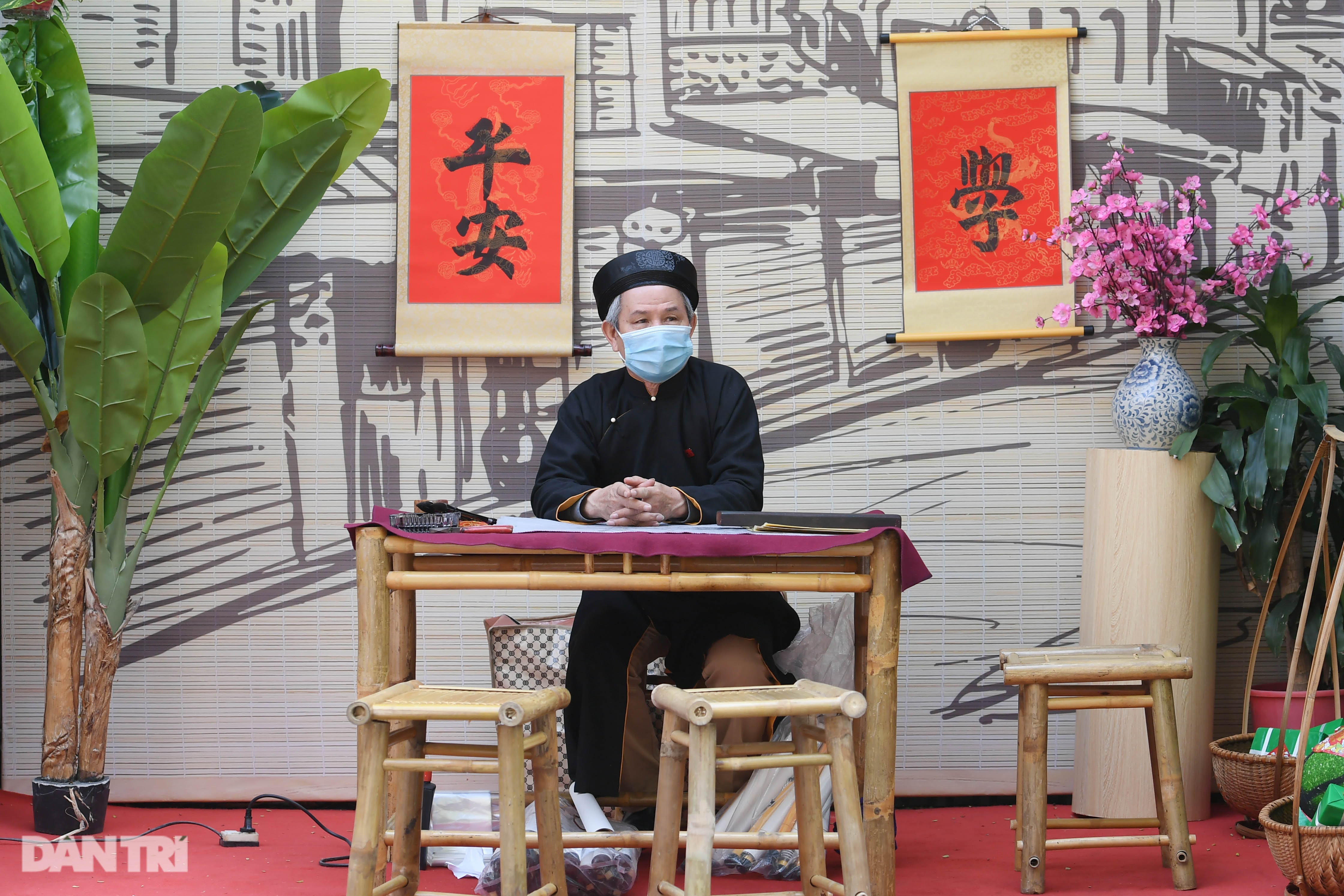 According to a teacher who spent 4 years sitting in Book Street, this year due to epidemics, the number of people applying for letters is much less than every year.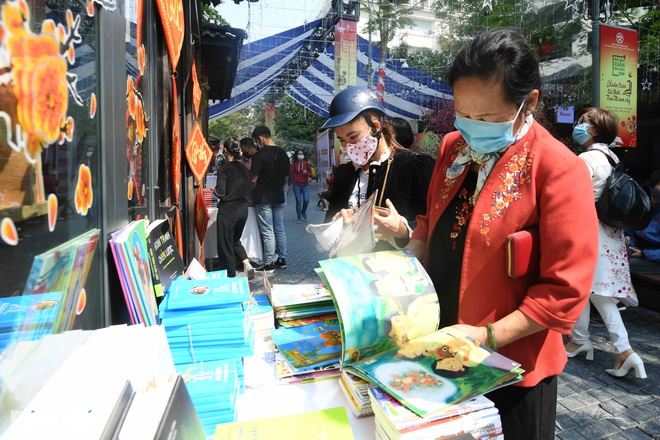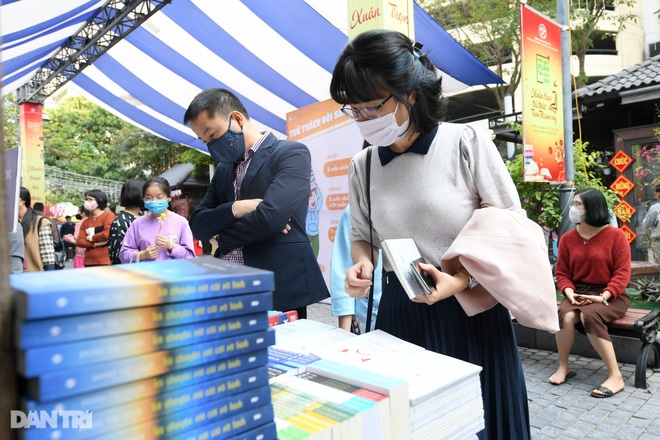 People seriously carry out wearing masks when visiting and selecting books in the Book Street.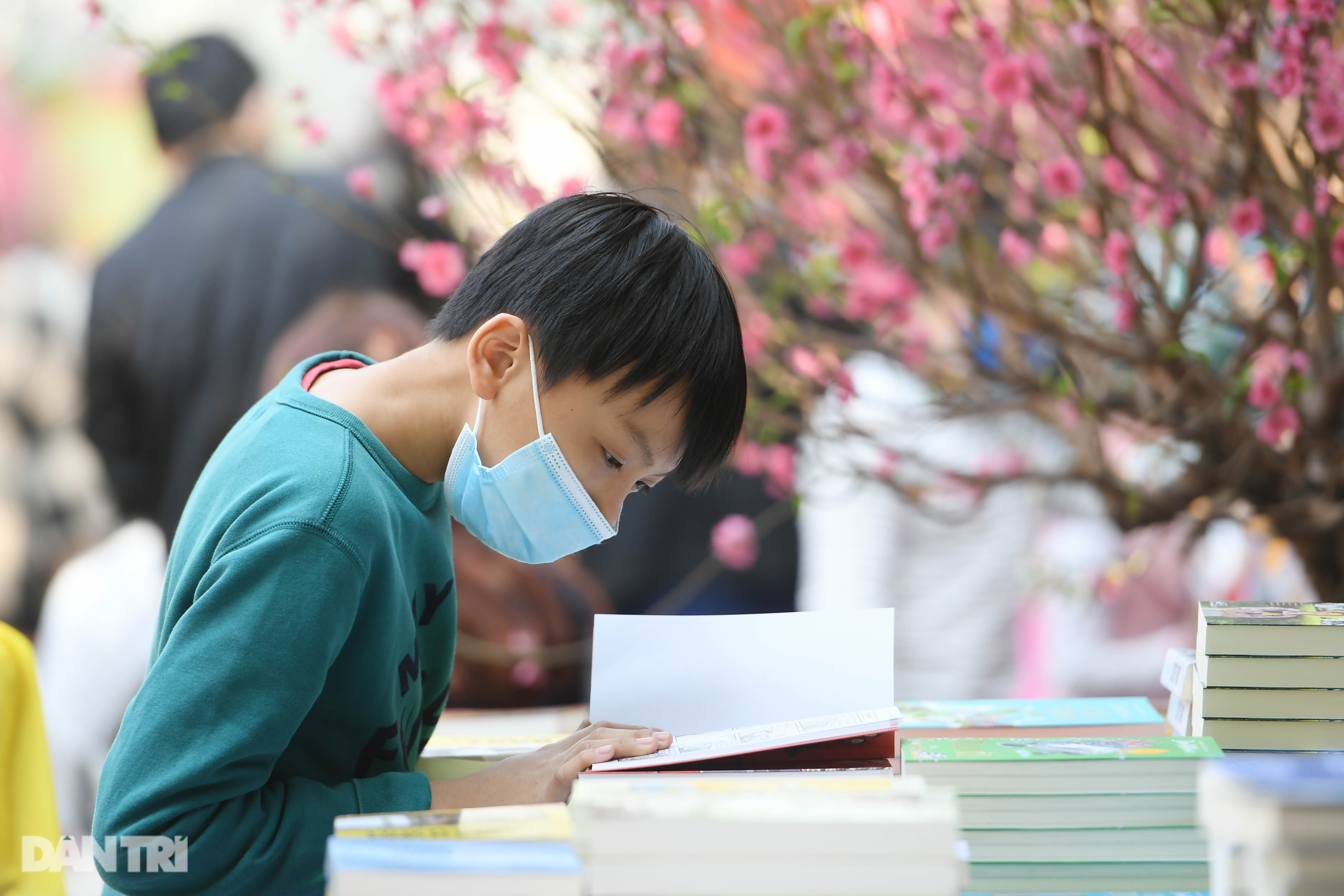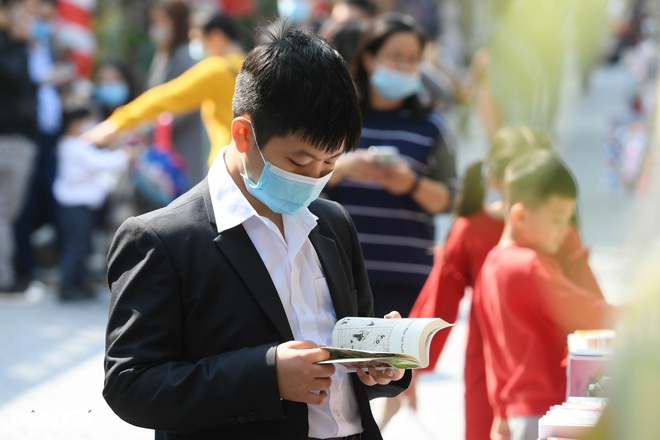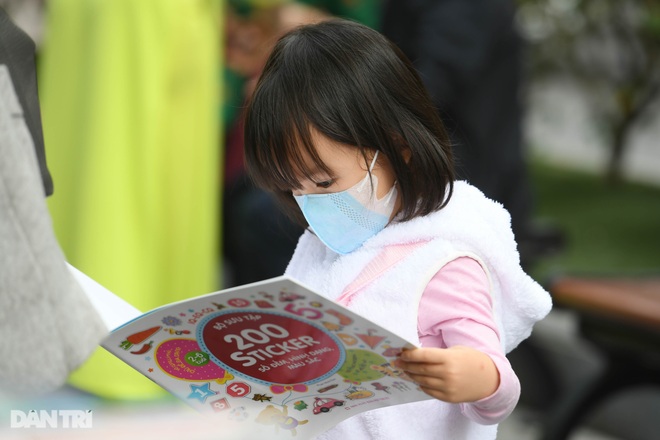 Many young readers attentively read the books of their choice at the stalls arranged along the street.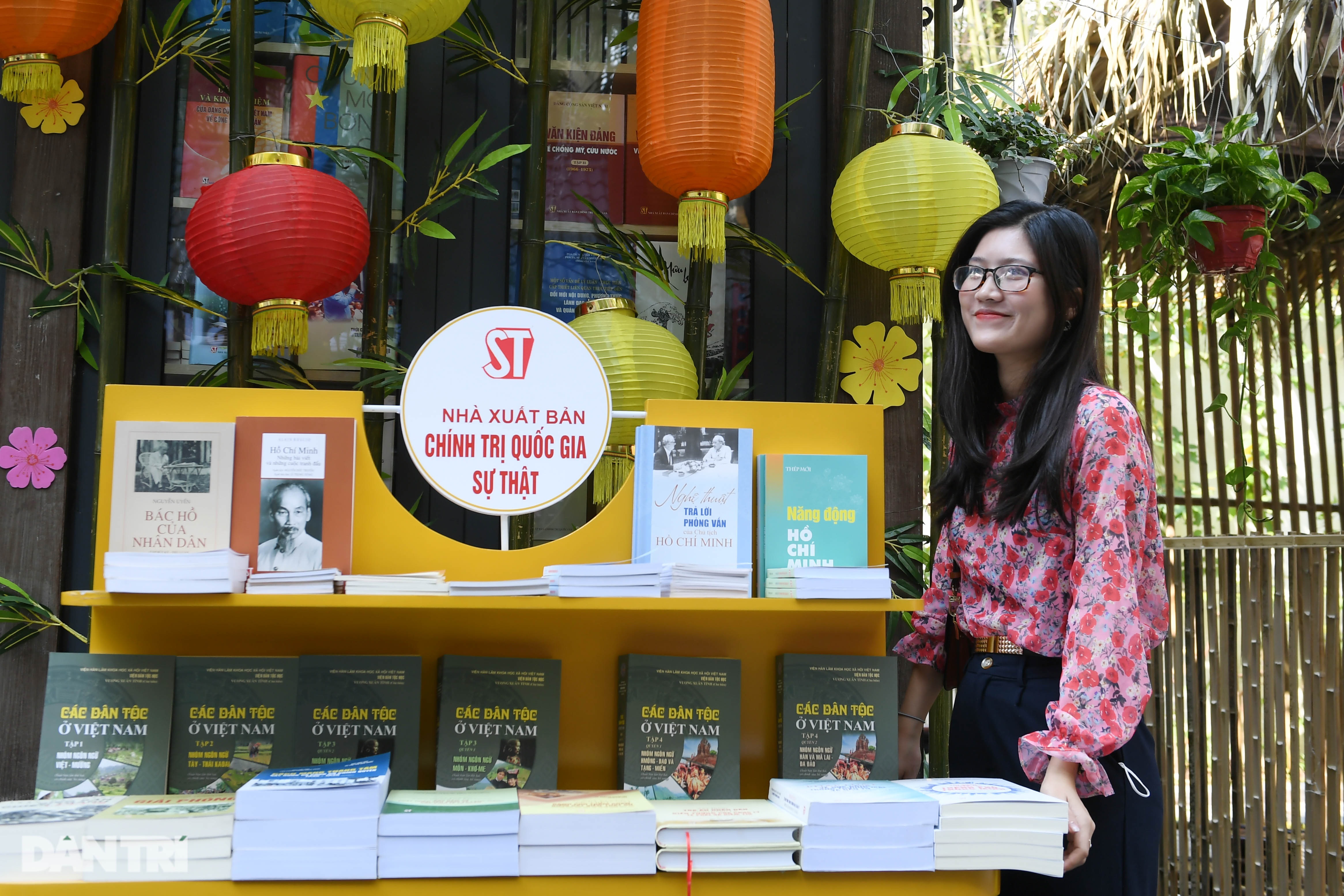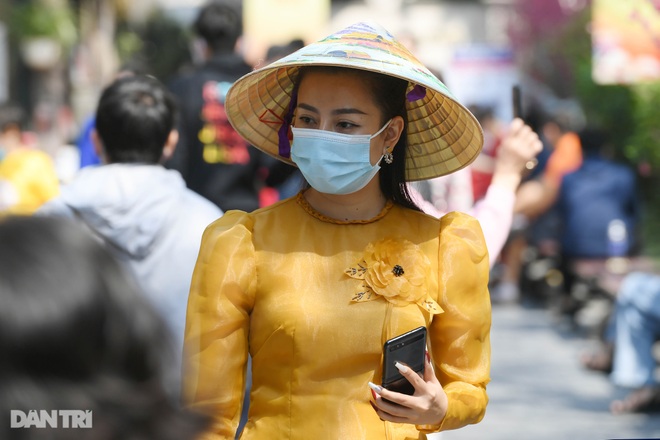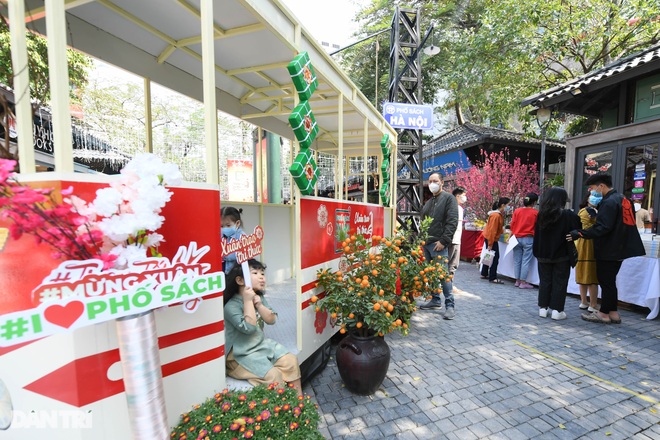 The splendidly decorated Book Street is also a place for people to keep moments next to the display areas.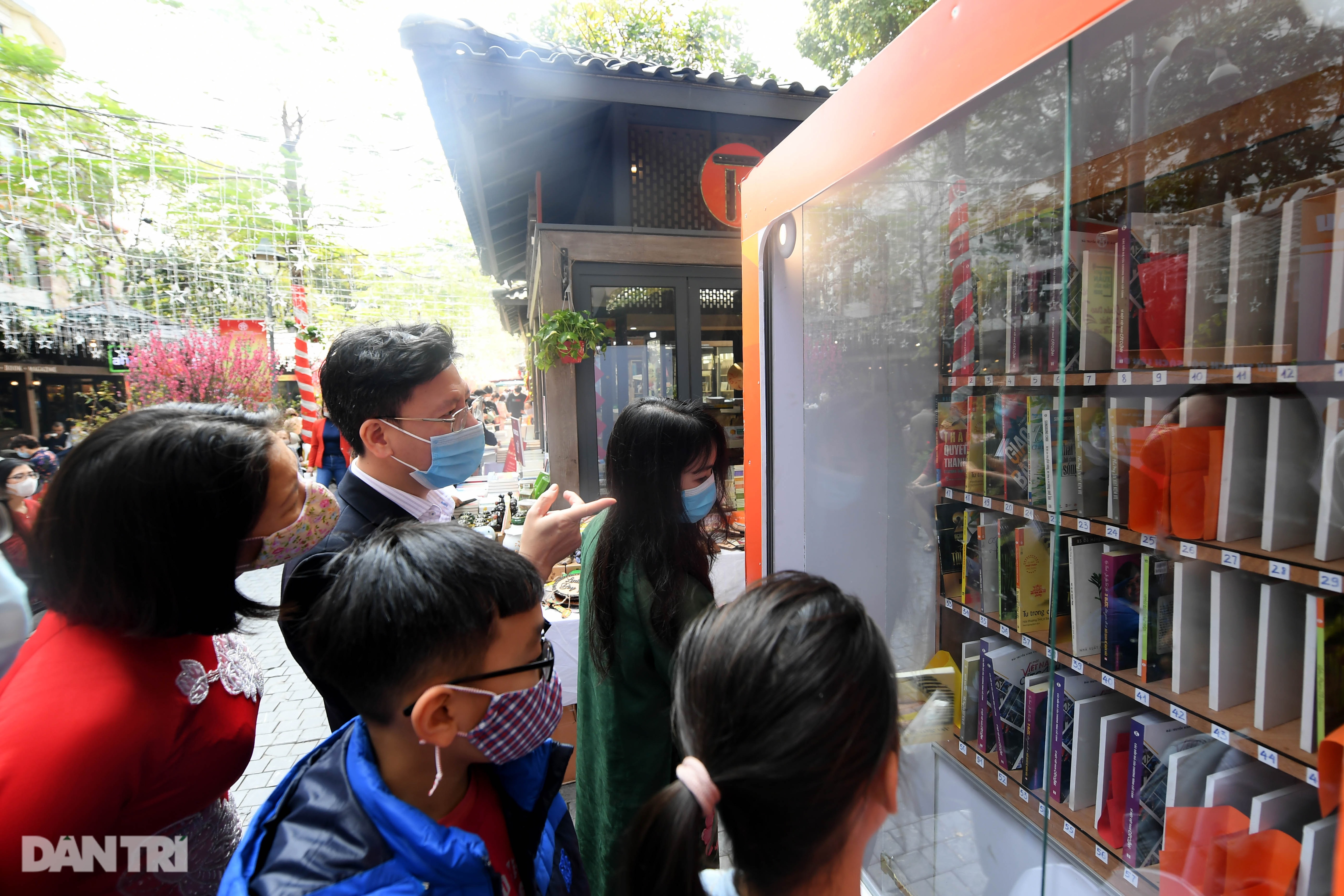 Many attractive programs organized by book companies this year contribute to attracting many readers to visit.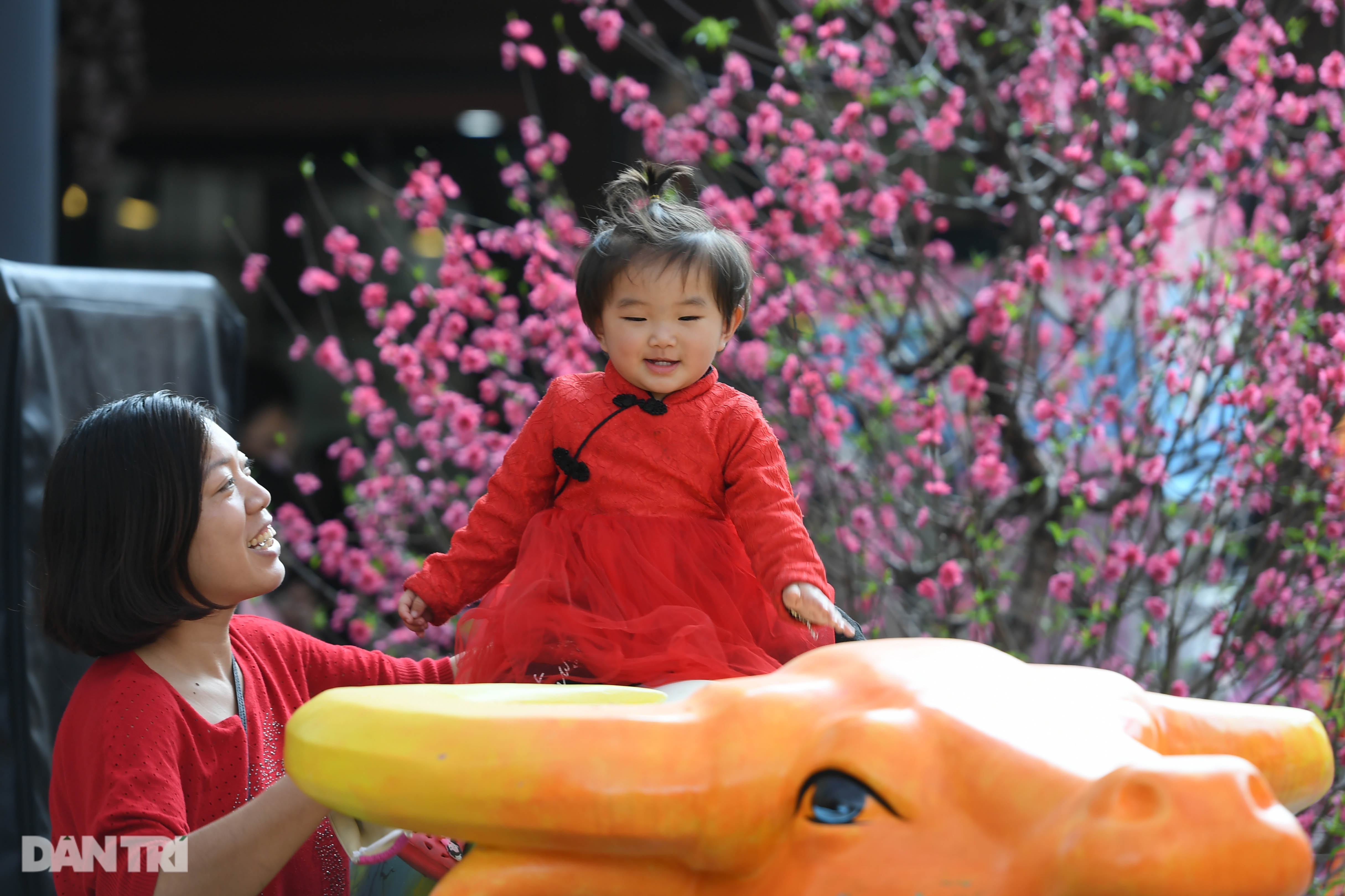 Tan Suu Spring Book Street 2021 will continue to be a knowledge space, an indispensable favorite cultural destination for the people of the capital and visitors to Hanoi on the occasion of Tet's arrival and return of Spring.
Book Street starts to serve from February 14, 2021 to February 21, 2021, which means the 3rd to the 10th of the New Year's Day (from 9:00 to 21:00 daily).
Dân trí