Soup is a traditional dish of M'nong. On the day of the reunion, especially Tet, the M'nong invite each other to enjoy the bitter tomato indent soup cooked with termite mushrooms, spring fish, wild vegetables.
Referring to the indent soup of the M'nong people, many newcomers only know the raw materials of the palm leaf, rattan bud. Particularly on Tet holidays, during family reunion meals, the M'nong people together enjoy indent soup cooked from termite mushrooms, bitter tomatoes and spring fish.
This indent soup stems from the M'nong's custom of utilizing natural ingredients for upland cooking. Therefore, all the ingredients that make up the traditional indent soup are picked from the forest and captured from the stream.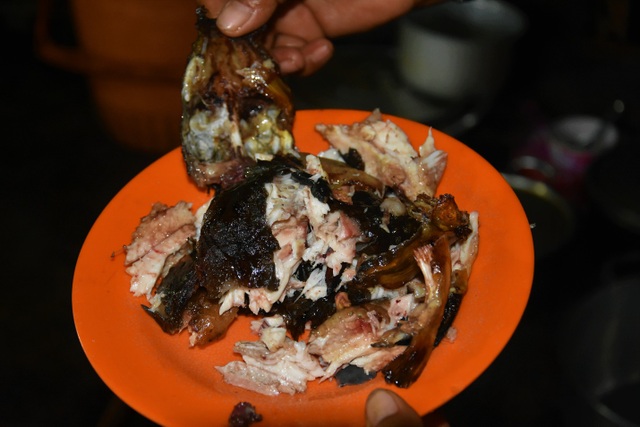 Accordingly, when working on the field far away, the M'nong often bring with them fishing equipment, eel traps placed in ponds, rivers or streams. At lunch, or when it gets dark, they take the newly caught food to cook.
Especially after the early rains of the season, the termite mounds on the hills and mountains grow fresh and delicious mushrooms. The M'nong people choose to pick white-colored termite mushrooms to cook with indenting soup.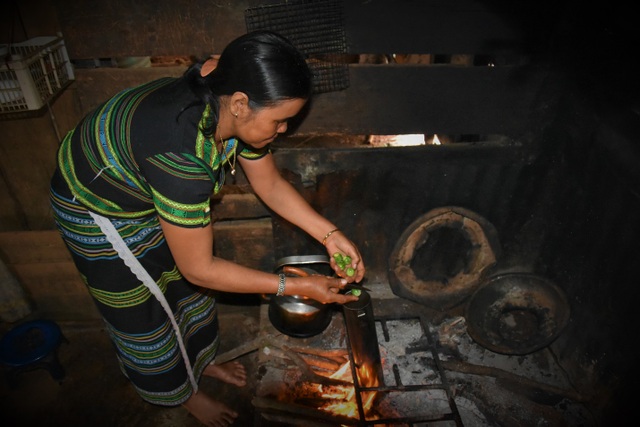 Processing enemas from termite mushrooms and fish spring fish is simple but delicate, usually by the woman's hand in the house. This is considered a traditional dish, specialty of the M'nong people used to treat guests to home, especially family reunion meals.
Stream fish or eel will be taken to clean the intestines, salted. If the fish is big, use a bamboo stick to skew the fish and place it to grill over embers. If the eel is wrapped in a banana leaf, then roast. After ripe, people will take the meat and remove the bones.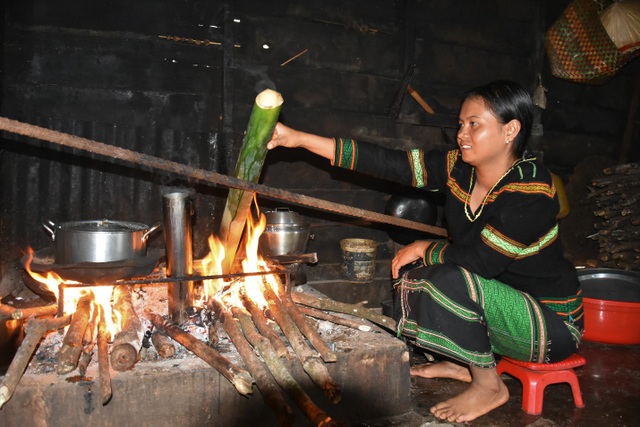 When they have all the ingredients, the M'nong men tighten the old umbrella about 1m long, the mouth about 8 cm wide or more. The giant tube replaces the pot and serves as a cooking tool when going on the field. People will put water in the tube, boil it, let bitter tomatoes split into the tube, mouth is tightly sealed with a handful of wild banana leaves.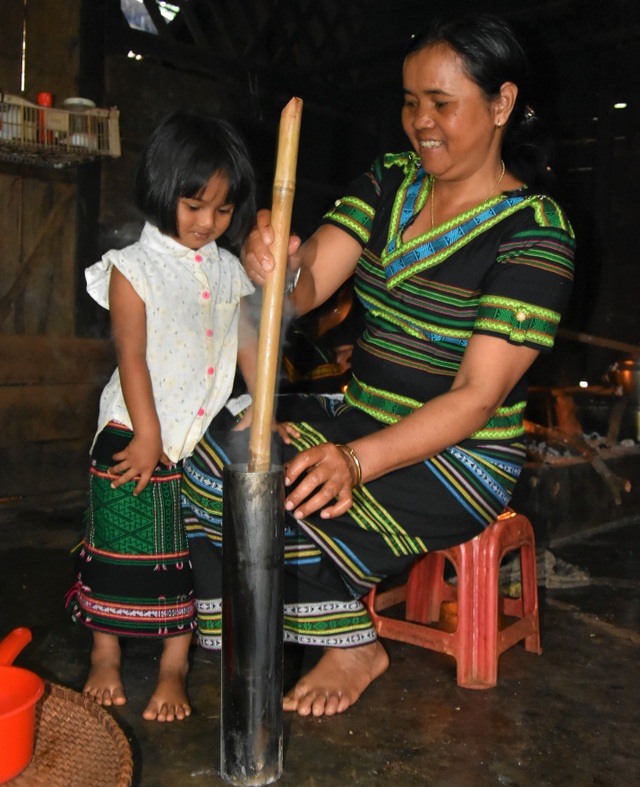 After cooking all the ingredients on the fire, the M'nong use a bamboo stick to indent the bamboo tube. "The soup is more delicious when it is full of ingredients and crumpled many times, the ingredients blend together, forming a dish with a viscous consistency"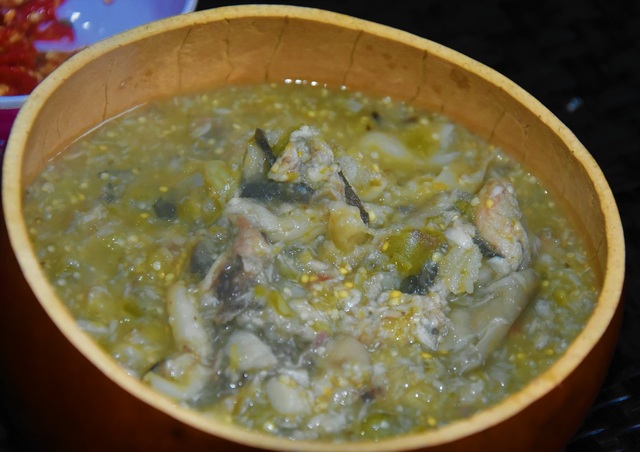 According to the M'nong, the dish is a specialty, knowledge reminds children of the roots and history of development of the community. M'nong children away from home are always happy and excited when enjoying this dish on the day of family reunion.
Dân trí