Anyone who has the opportunity to stop by the Central Highlands, the sunny and windy land of Dak Lak, enjoy some delicious dishes from bitter tomatoes with a strange and unforgettable taste.
In Dak Lak, there are many unique and unique dishes associated with bitter tomatoes. Over time, bitter tomato has become a "brand" in many dishes here.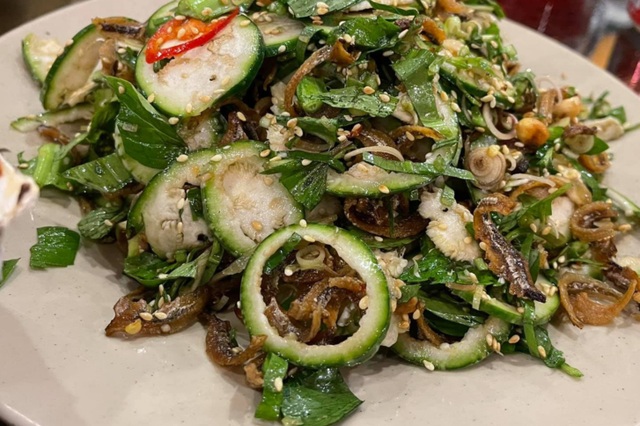 Bitter coffee grows more in the fields of coffee, pepper, bitter coffee, and fruit is bigger than coffee with green and white stripes. There are many thorns on the stalk, so be careful when picking or the thorn will bleed. People often go to the field. At the end of the day, before going home, they often pick bitter tomatoes and bring them to cook for the evening.
Bitter tomatoes are processed with many dishes such as bitter tomato cooked with frogs, bitter tomatoes crushed with salt and chilli, and bitter tomatoes braised with beef … But perhaps the bitter tomato salad and the Ede bitter tomato dish are the most famous.
Dried fish bitter tomato salad is a popular dish, very easy to prepare and is often served in family meals, meeting parties or family meals.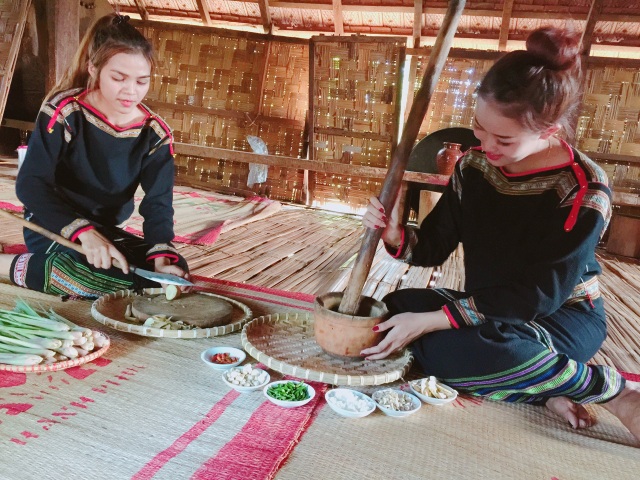 Picked bitter tomatoes, cut off thinly sliced ​​stalks, soaked in dilute salt water to reduce bitterness and dullness. Then, picked up to drain and mixed with crispy dried fish with rice, cilantro and garlic sauce with dark green chillies.
When eating the tomato salad has the bitter taste of the tomato, the aroma of fish, the sweet and spicy salt of the fish sauce creates a very unique taste, unforgettable when first enjoying.
As for the dish – is a unique dish of the Ede people, it is cooked from a small intestine adjacent to the stomach of beef with tendons, skin, oxtail … cooked with dozens of spices such as ginger, lemongrass, green leaves, hot peppers, forest leaves, green pepper, male papaya flowers, kola seeds, lemongrass trees … and especially bitter tomatoes.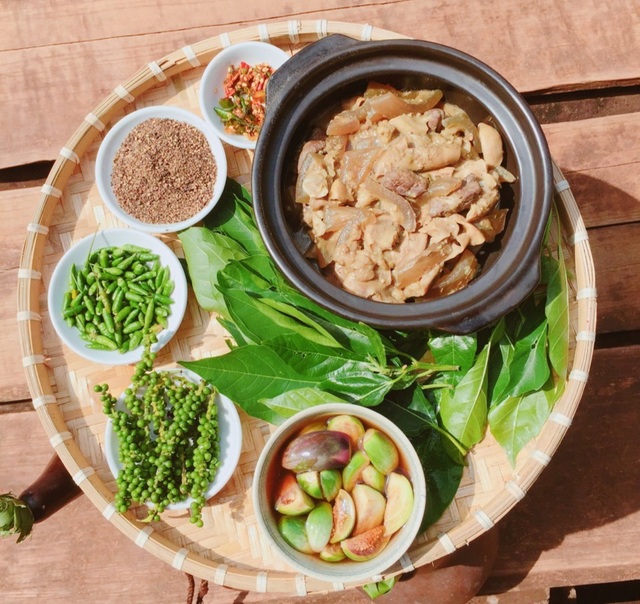 To process a dish that does not have a strong smell, the processor is careful in processing, the small intestine is blanched with boiling water and then washed with salt water. The chops will be simmered over low heat for many hours to make the meat both soft and fragrant, blending the spices.
The cow is often cooked during the great occasions of the Ede people to worship the gods, to feast or to treat guests to the house. Thicken cooked when eaten has a characteristic bitter taste in harmony with the sour taste, acrid, spicy, sweet and served with some kinds of forest leaves of the Central Highlands.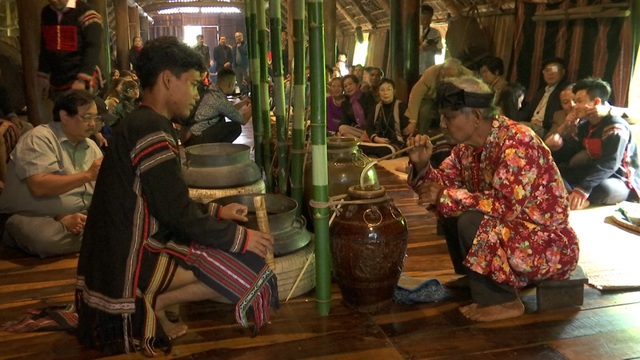 When eating hot with rice or vermicelli, when eating for the first time, diners will find it very strange, but once you get used to it, it will be one of the first dishes to remember when returning to Dak Lak.
Dân trí