On the 5th day of the Tan Suu New Year (February 16), the historic site of Go Dong Da was quiet due to the new regulations on the prevention of Covid-19 of Hanoi City. Today is the 232nd anniversary of the victory over Ngoc Hoi – Dong Da.
Quiet day of the Go Dong Da festival
Implementing Directive No. 05 / CT-TTg dated January 28, 2021 of the Prime Minister; Directive 03 / CT-UBND of the Chairman of Hanoi City People's Committee dated February 3, 2021 on the drastic implementation of measures to prevent and control Covid-19 epidemic in the new situation; Based on the actual situation of the Covid-19 epidemic having complicated new developments, the People's Committee of Dong Da district stopped organizing the Dong Da Go Festival this year. In the photo is Dang Tien Dong street where the relic of Go Dong Da is quiet on the 5th day of Tet – the day of the festival.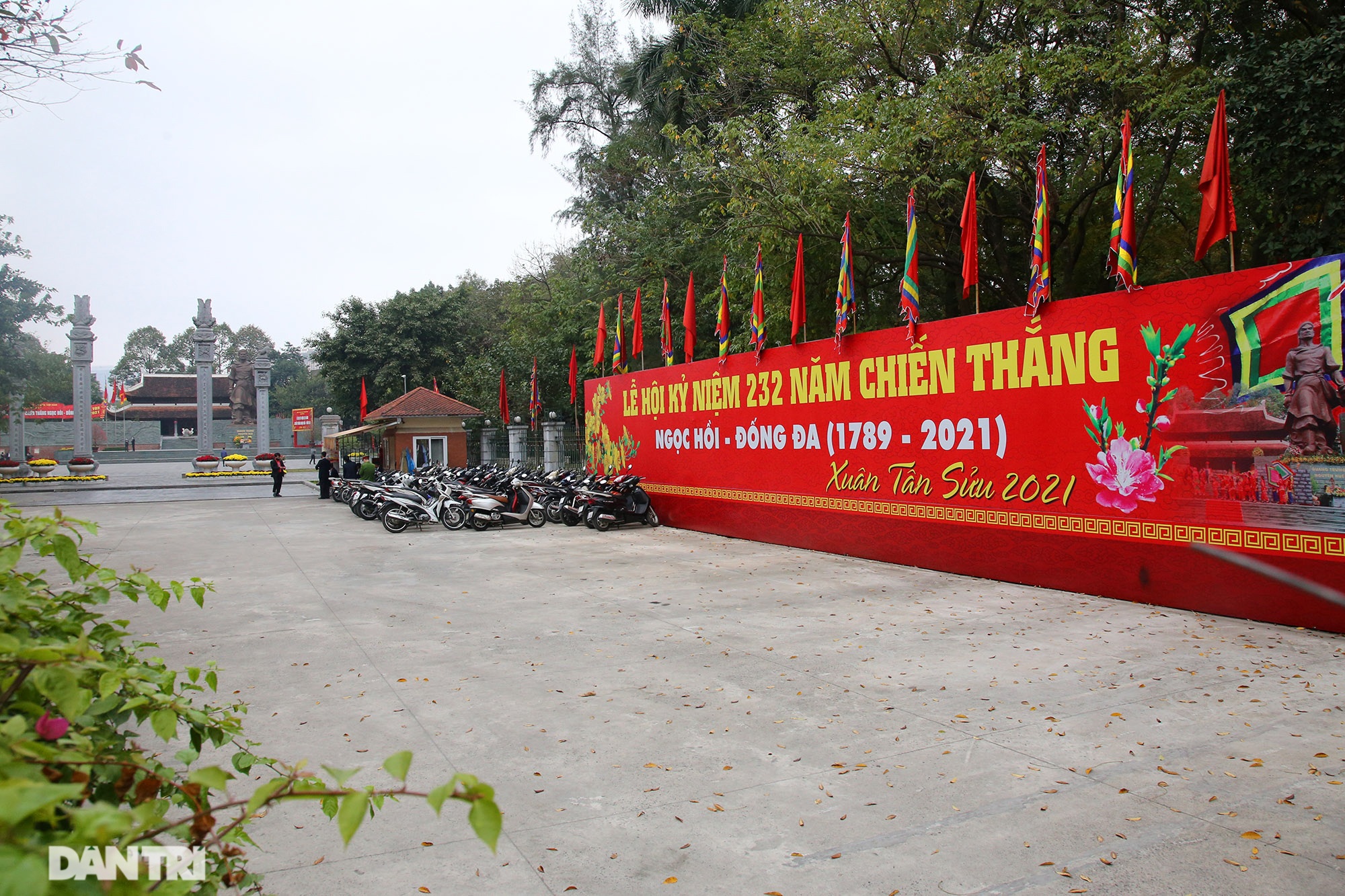 The site of the ruins is uninhabited, panels and posters are still decorated during the festival.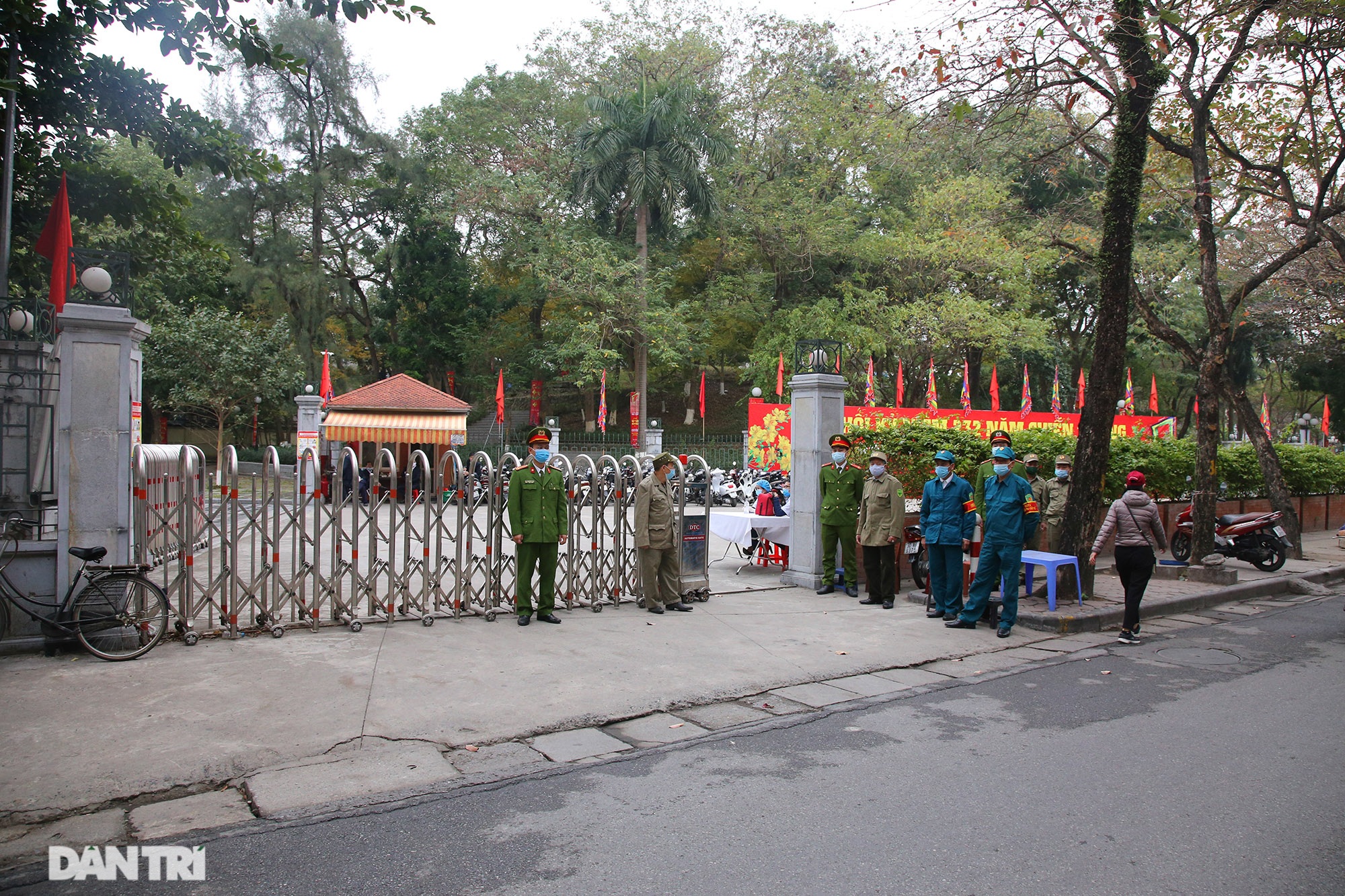 At the two main gates leading to the Go Dong Da relic area, there are functional forces blocking, the space is quiet.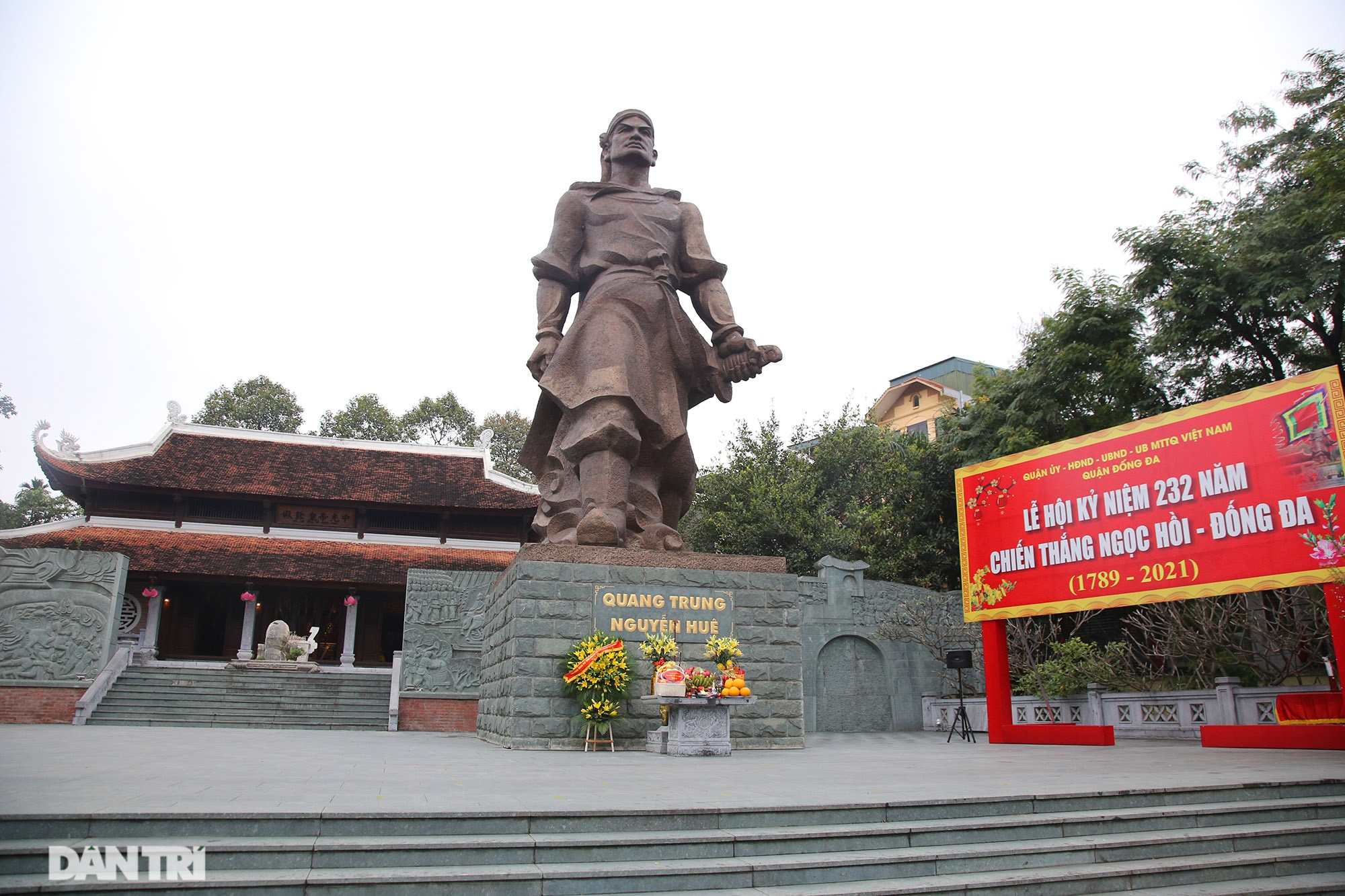 This year's festival celebrates 232 years of winning Ngoc Hoi – Dong Da (1789 – 2021), perhaps this will be a festival in history due to the Covid-19 epidemic raging not only in Vietnam but also on all over the world.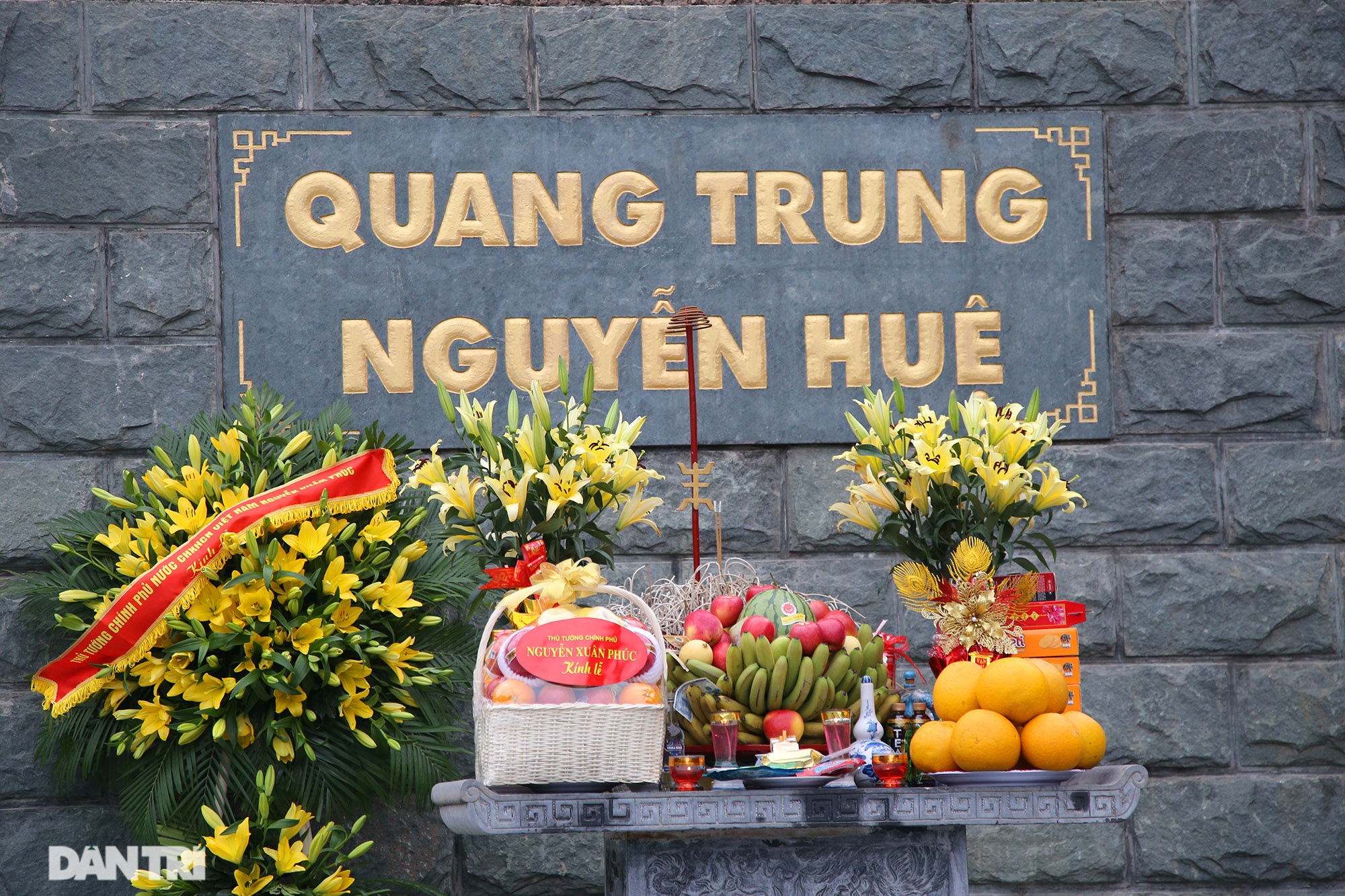 On the altar at the foot of the statue of King Quang Trung – Nguyen Hue, there are still full offerings, incense and smoke.
There are 2 medical checkpoints located at 2 entrances to Go, where the staff will measure the temperature of the people on duty inside, and remind to wear masks and spray hand sanitizer.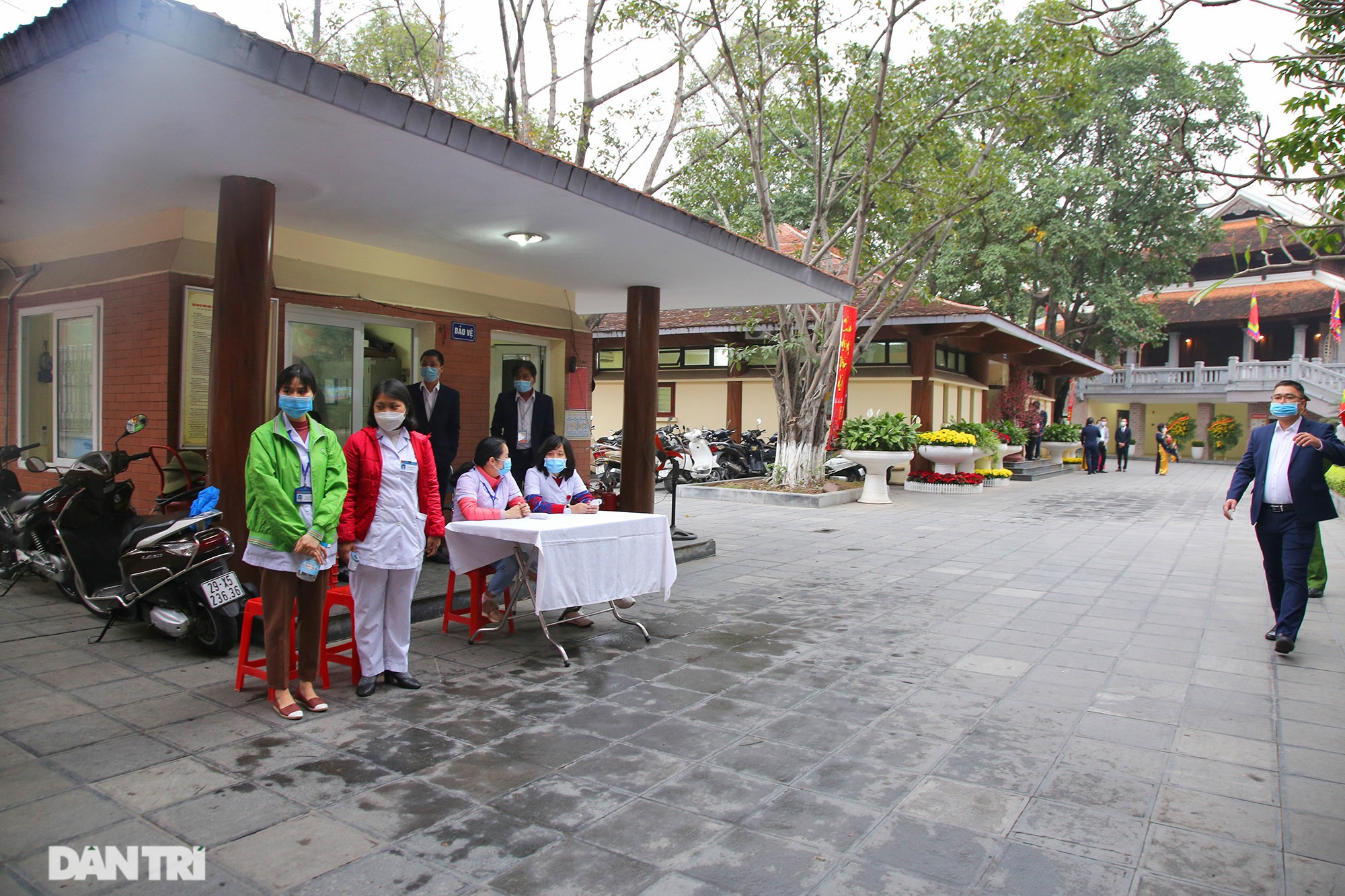 The door is completely closed, people have no duty to exempt the site of the monument. During the festival day, Dong Da district still organizes offering incense offerings of King Quang Trung, but on a small scale.
At 8:00, the big yard of the Go Dong Da relic was quiet.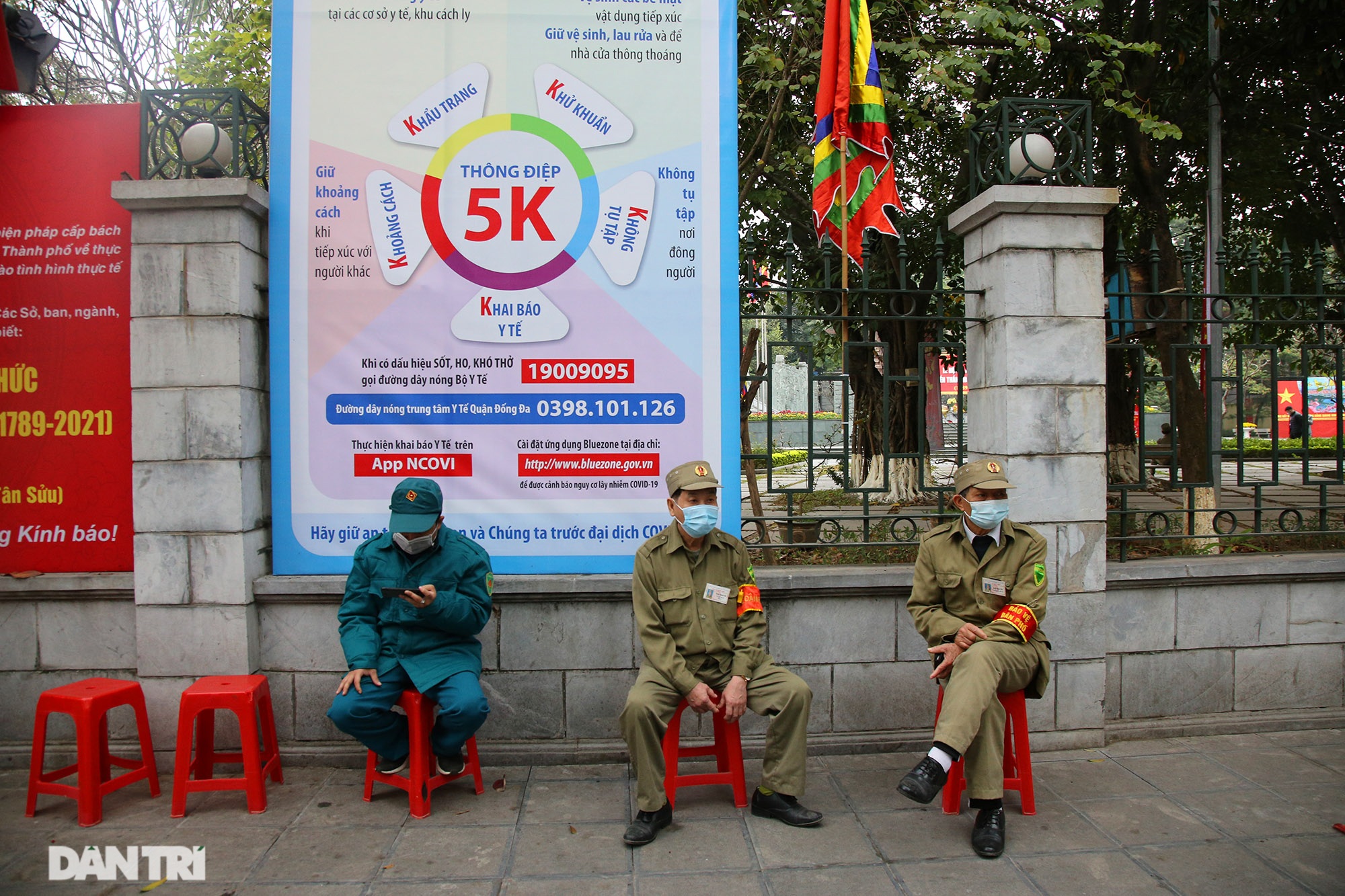 Functional forces were arranged around Dang Tien Dong street, part of Tay Son street, but due to early notification, almost no one came to the festival in the morning.
On the 5th day of the Lunar New Year every year, the Go Dong Da Festival attracts a large number of people from all over to attend and have fun. Meeting from early morning to late afternoon.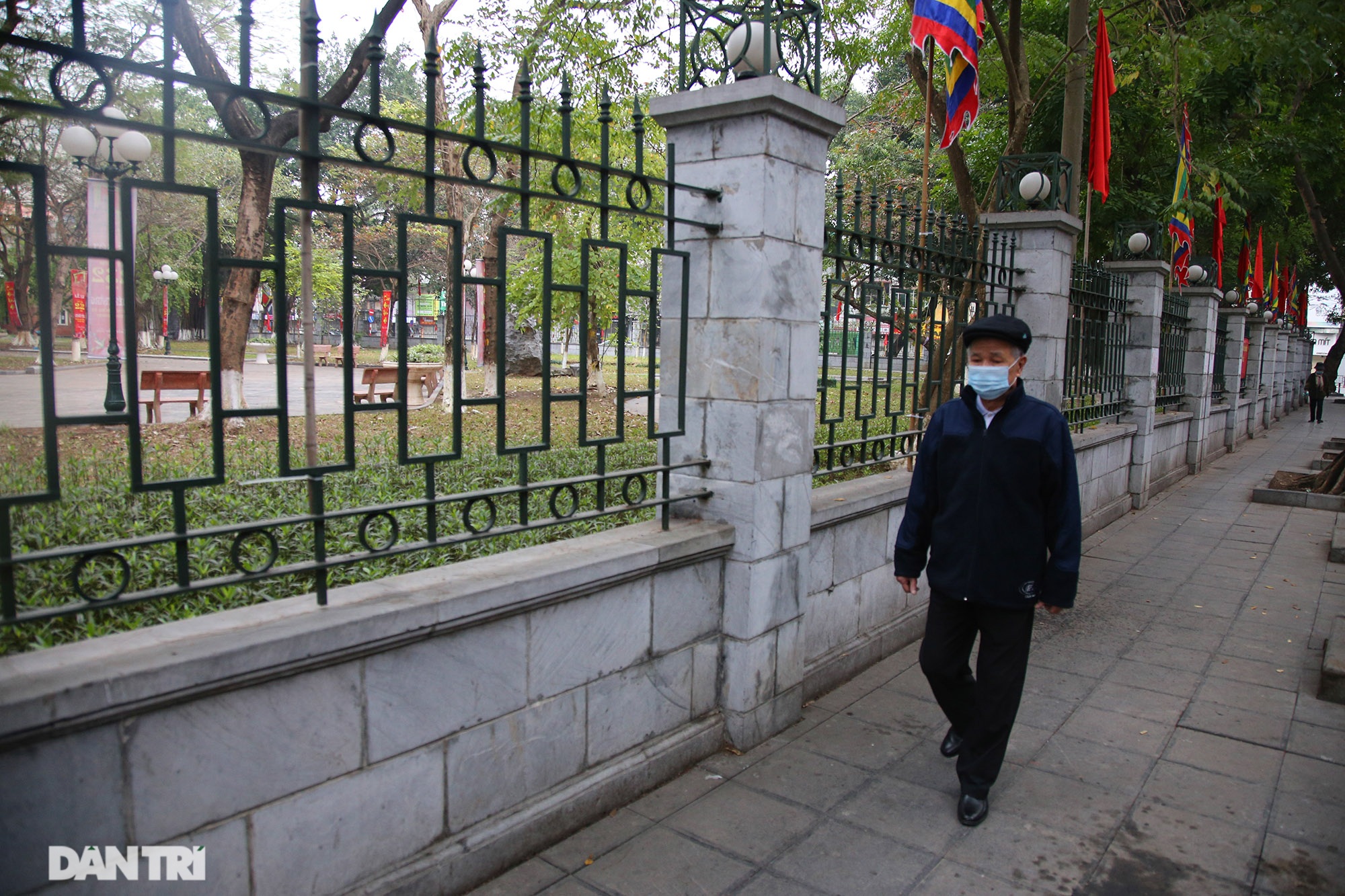 When the festival took place, the streets around the Go area were full of people, the security forces arranged a lot of hard work, but this year it was different.
The gate is latched, security tightened at the time of the ceremony.
The two sides of Dang Tien Dong street and the beginning of Tay Son street were empty of passersby.
Dân trí