In the past, when talking about fish in Vu Dai village, people immediately thought of the famous dish of the land of Ly Nhan (Ha Nam). But now the people of the Central Highlands can enjoy this fish stock right in Buon Me mountain town.
On the days bordering on the Lunar New Year, the kitchen area of ​​Cu Van Thuat's family (49 years old, living in village 2, Hoa Thuan commune, Buon Ma Thuot city) was all red and smoky day and night. In the small kitchen, the man was sitting in the kitchen for more than a dozen fish pots that were boiling, emitting a complex aroma.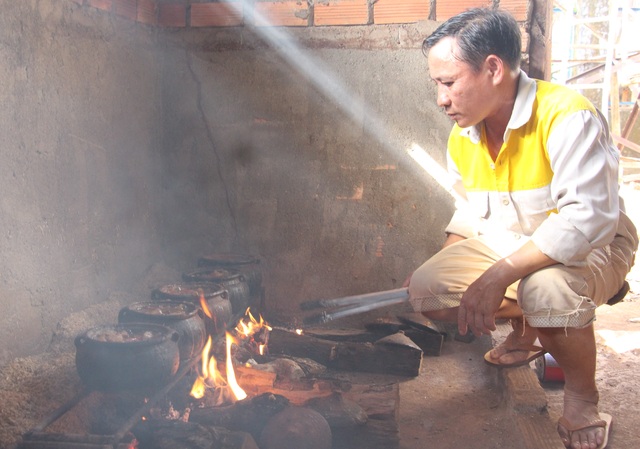 Anh Thuat has been a driver for more than 20 years at the office and unit. Having traveled to many places, exposed to many different culinary regions has inspired his passion for cooking. Therefore, he decided to turn from the profession of driver to chef to open the main family (party service facility) at home.
To be the main chef, Thu Thuat not only thanks to his own experience but also applied for an apprenticeship to improve his skills.
During one tasting of fish stew in Vu Dai village, he Thuat was "addicted" to this dish and determined to study to popularize the fish dish in the land of the Central Highlands.
After being taught by the chefs in Ha Nam about the heirloom fish recipes, Mr. Thuat started to make this elaborate dish.
Anh Thuat shared that the fish to store the fish was chosen as crispy carp or black carp that he ordered from Lak lake (Lak district), round, long and firm. Fish of 5 kg or more is required and must be alive although the price will be higher than sliced ​​fish.
Besides, he also cautiously ordered quality clay pots sent from Ho Chi Minh City. Before cooking fish, he is carefully treated by Mr. Thuat by soaking it fully or pouring water into the pot with a handful of rice until the pot is black again (ie the pot can withstand heat) to use.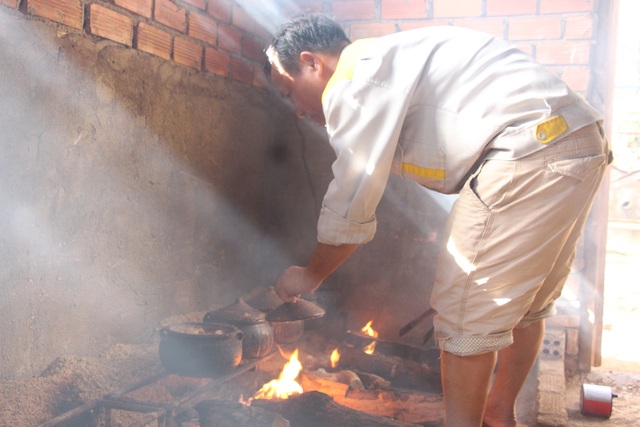 "If you buy a pot of earth without any treatment, if it is heated at high temperature for many hours, it will definitely crack. If you buy a poor-quality pot, the fish-pot storage process is very easy to explode. fee, "said Thu Thuat.
Regarding the fish storage process, Mr. Thuat revealed that the fish bought are cleaned, sliced, salt-close, treated with the fishy smell by lemon, rinsed and then put in the pot. The bottom of the pot will be arranged layers of chopped galangal, fish spices include about 10 types.
Fish marinated enough soaked will be boiled with firewood and coffee wood, cook continuously for 12-14 hours.
"The fish warehouse is hard because of the smoke, the heat rises during the day and night. The most difficult thing about the fish warehouse is to set the temperature to set the fire evenly, but let it boil continuously without spilling the water out and losing the spice. For a long time, we just need to hear the gurgling of water to know when to add water to the pot ", said Thu Thuat.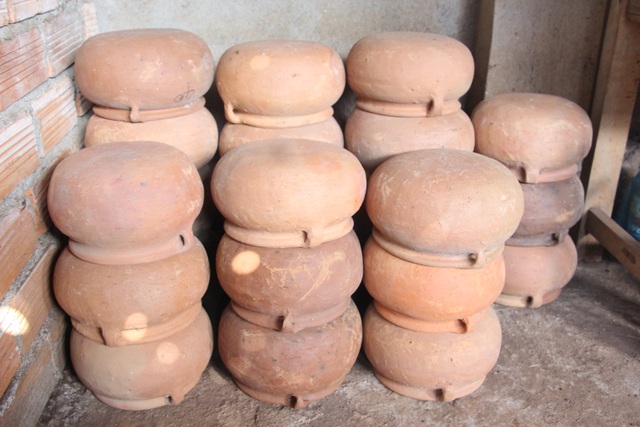 The storage of carp with a clay pot is likened to "like raising a baby" by Mr. Thuat and if he does not have passion and love for the job, he cannot do it.
A standard pot of fish stock will have a dark yellow color, when eaten, it will be both soft, chewy, and very rich. The spices are mixed together with the aroma of galangal and pungent of chili but the sour taste of lemon is very strange.
Each pot of crispy carp is sold by Mr. Thuat for 300,000 VND / pot. Black carp is sold for 450,000 VND / pot (each pot has 1kg of fish meat). After deducting expenses, he has a profit of about 50,000 VND per pot.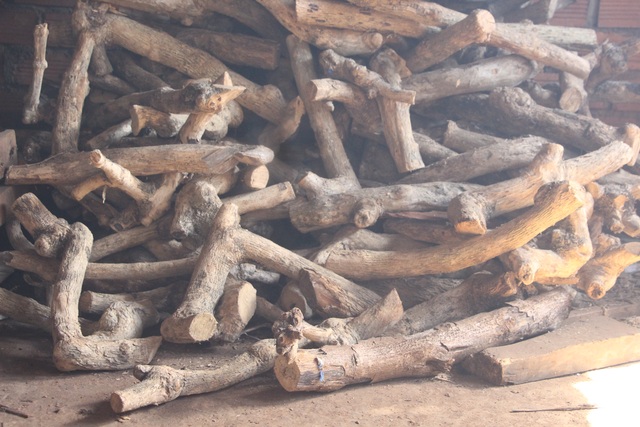 According to Mr. Thuat, to promote fish stock, he posted information on his personal Facebook and received on orders over 300 pots. On peak days, he has 20 pots of storage, when finished he continues to freshen.
"Because in the Central Highlands people are still unfamiliar with this fish stock, I still cannot introduce its full flavor to the people. In the near future I hope this fish stock will be known and introduced to many people. diners at tourist resorts, "said Thu Thuat.
During Tet, when you are quite fed up with meat dishes, try enjoying a bowl of hot white rice served with the rich fish stew in Vu Dai village, it will surely make many people feel strange and excited.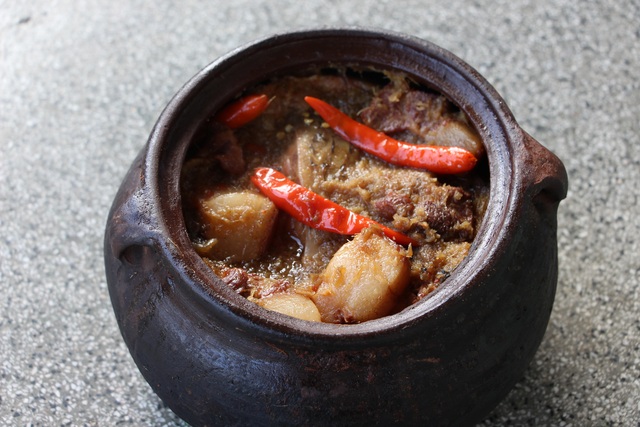 Dân trí