A series of Hoang Mai trees (Hue yellow apricot) planted in the regional park in front of Dai Noi from 2020 is in full bloom. This place is the highlight that makes the ancient capital more poetic every Tet to Spring.
On the first days of the year, Hoang Mai in Hue capital suddenly raced together to bring his life to life with heaven and earth, attracting all eyes of passersby.
Hoang Mai Street was renovated and planted in front of Hue Citadel by the Green Park Center of Hue City. This has become the check-in point of Hue people, especially young people who come to see flowers and take pictures on the Lunar New Year.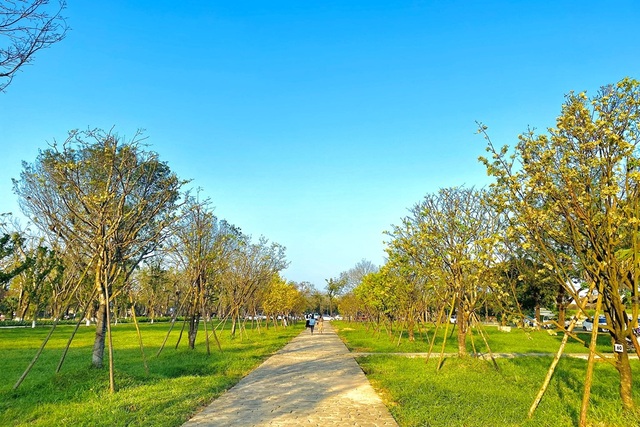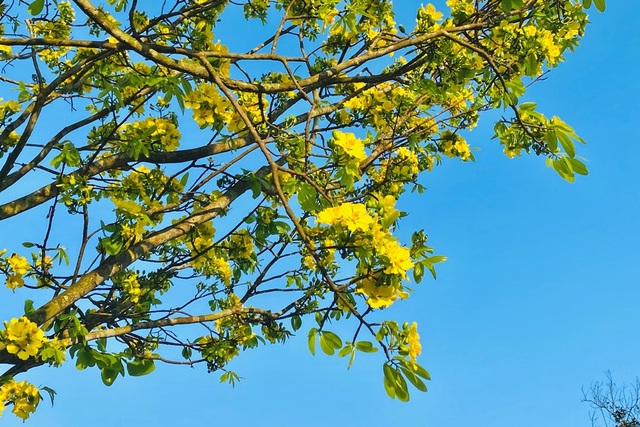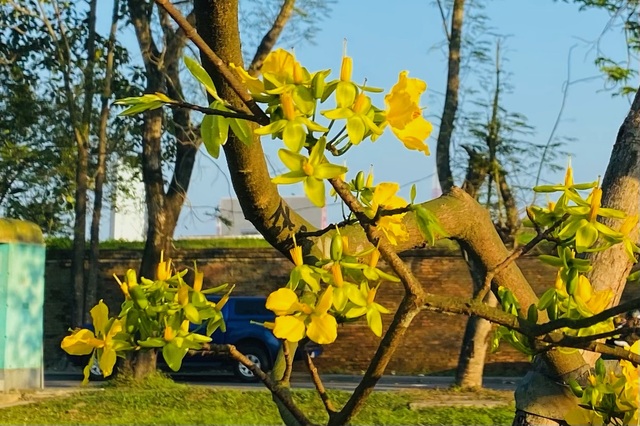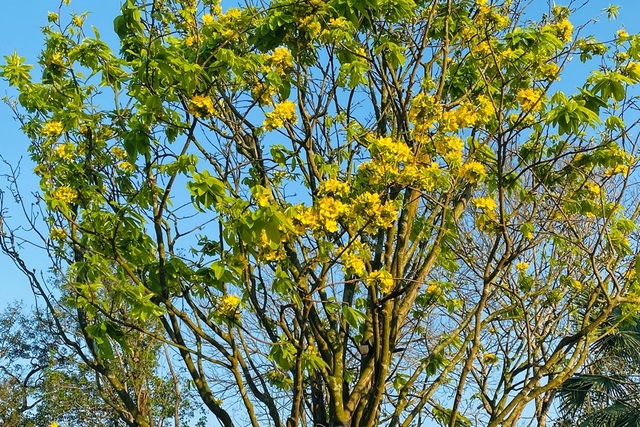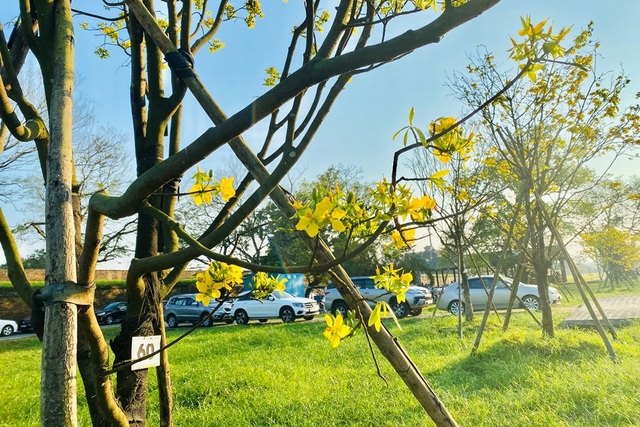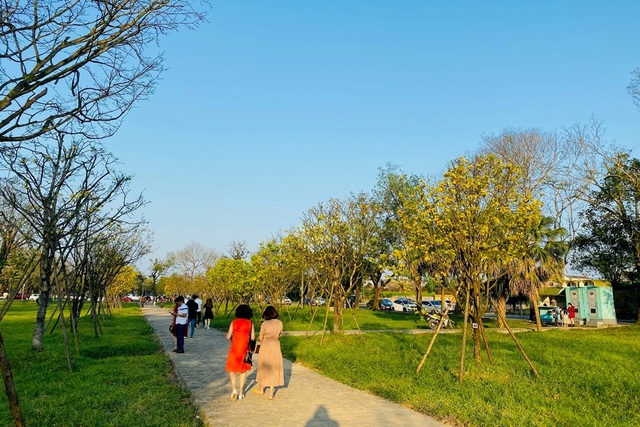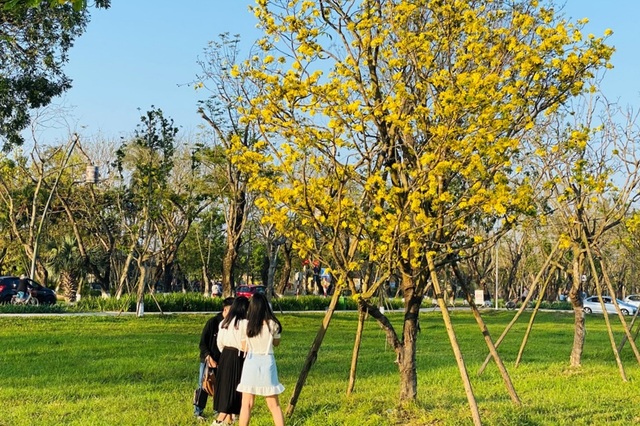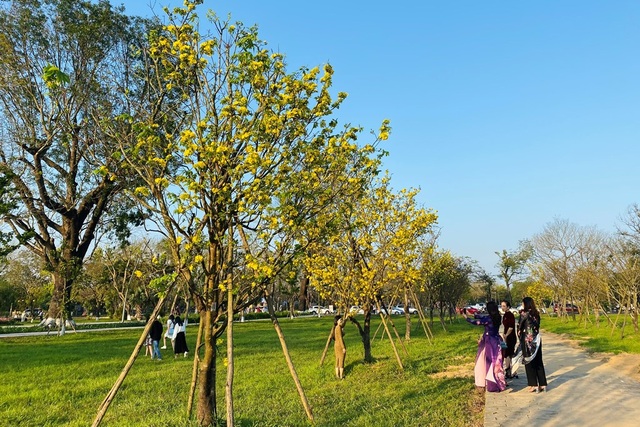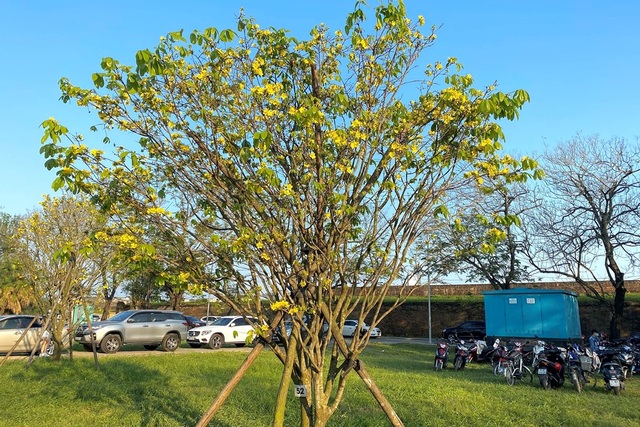 Dân trí