Sudden fish is a precious fish, a specialty of the Tay ethnic group, Luc Yen district (Yen Bai). The dishes from these fish are typical culinary cultural features every New Year comes and the spring comes.
Located in the northeast of Yen Bai province, Luc Yen district is a land of many cultural colors of ethnic groups such as Tay, Nung, Dao … This is also the place where limestone mountains coincide, Hills of all shapes and sizes and vast valleys are the place for visitors to freely explore the beauty of nature. 
Not only that, Luc Yen is also beautiful because of the ancient features of Dai Dai Temple, Hac Y archaeological site, Huong Thao pagoda cave, Cam Duong cave … In addition to the scenery, Luc Yen also has culinary culture unique and unique ethnic groups. One of them is raising and processing fish on the Tet holiday of the Tay ethnic group. 
Suddenly the fish was like a carp, but longer and thicker. Fish skin light blue color; fins, tail and mouth corners are pale red and are fish species raised a lot by the Tay people in Luc Yen, Yen Bai province. The fish pond must suddenly be a clean pond, continuously with water in and out and with a temperature of about 20 degrees Celsius. Often households choose a location with a mine in the ravine flowing in to make a pond. this. Fish suddenly eat omnivorous, from corn, rice, cassava, potatoes to dead leaves or poultry … but they grow very slowly.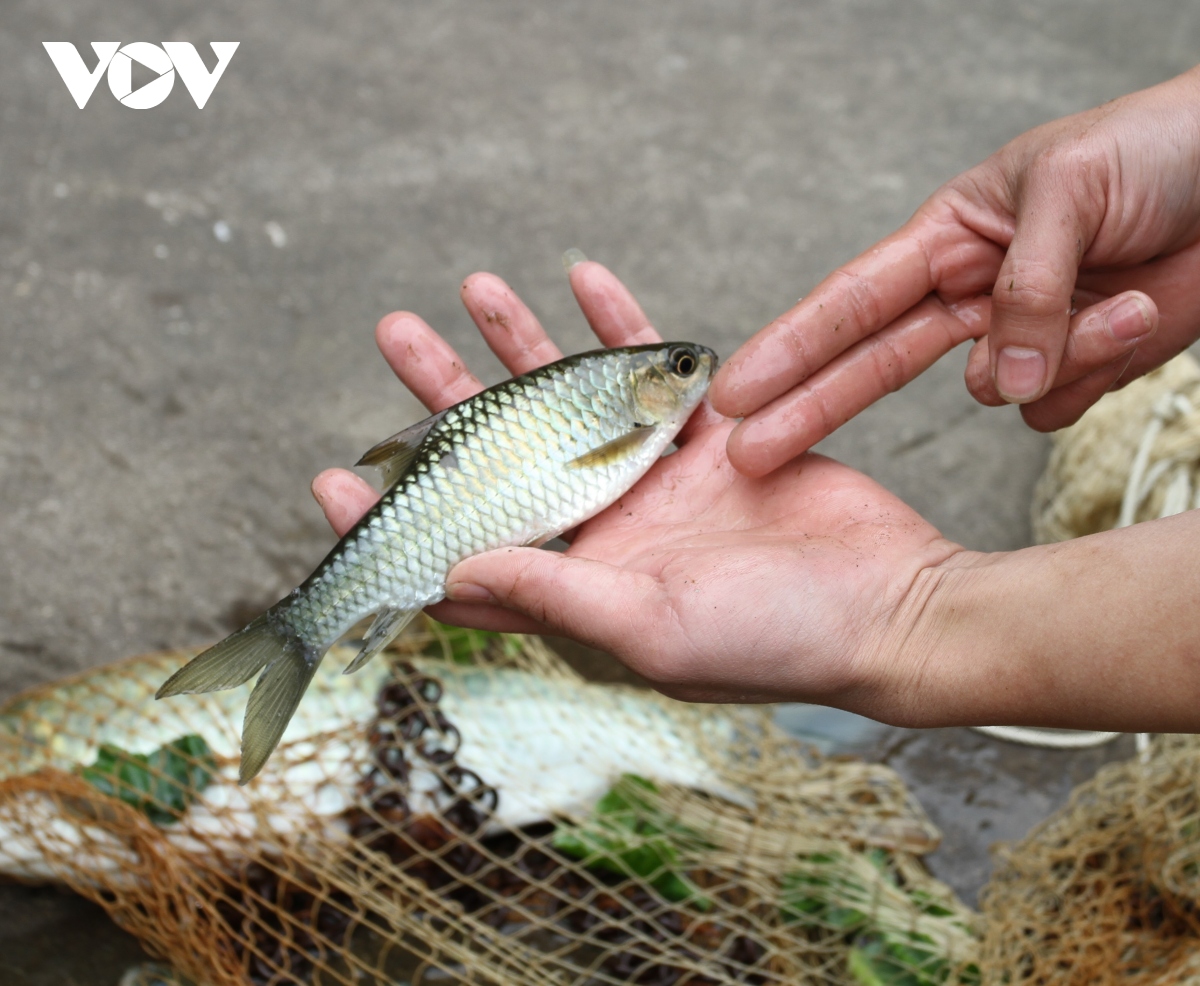 According to the village elders in Luc Yen, they do not remember when the fish was raised here. We only know that since we were young, we have seen our grandparents and keep on raising each other from generation to generation. The elderly in Lam Thuong commune said; This fish is sourced from the Chay River. Before, when the dam was not built to make Thac Ba hydroelectricity, the people caught in Chay river found it beautiful, so they brought them back to the landscape and when brought back in the wild, they lived with friendly people and a very long life expectancy.
Mr. Hoang Duc Can, from Tong Pong village, Lam Thuong commune, said: "The fish are very friendly with people. Our people always bring vegetables and grass, so that when they wash their hands and feet in the pond they come to ask for them. Then there is something for him to eat. This fish also swim very strong and beautiful when swimming in the pond ".
The fish is suddenly omnivorous, but very slow to grow, the fish raised for about 2 years is only the size of two fingers, some are about 30, 40 years old but only about 20 kg. Because the fish is very slow to grow, farming and friendly, so when there are special important occasions people can catch fish for meat.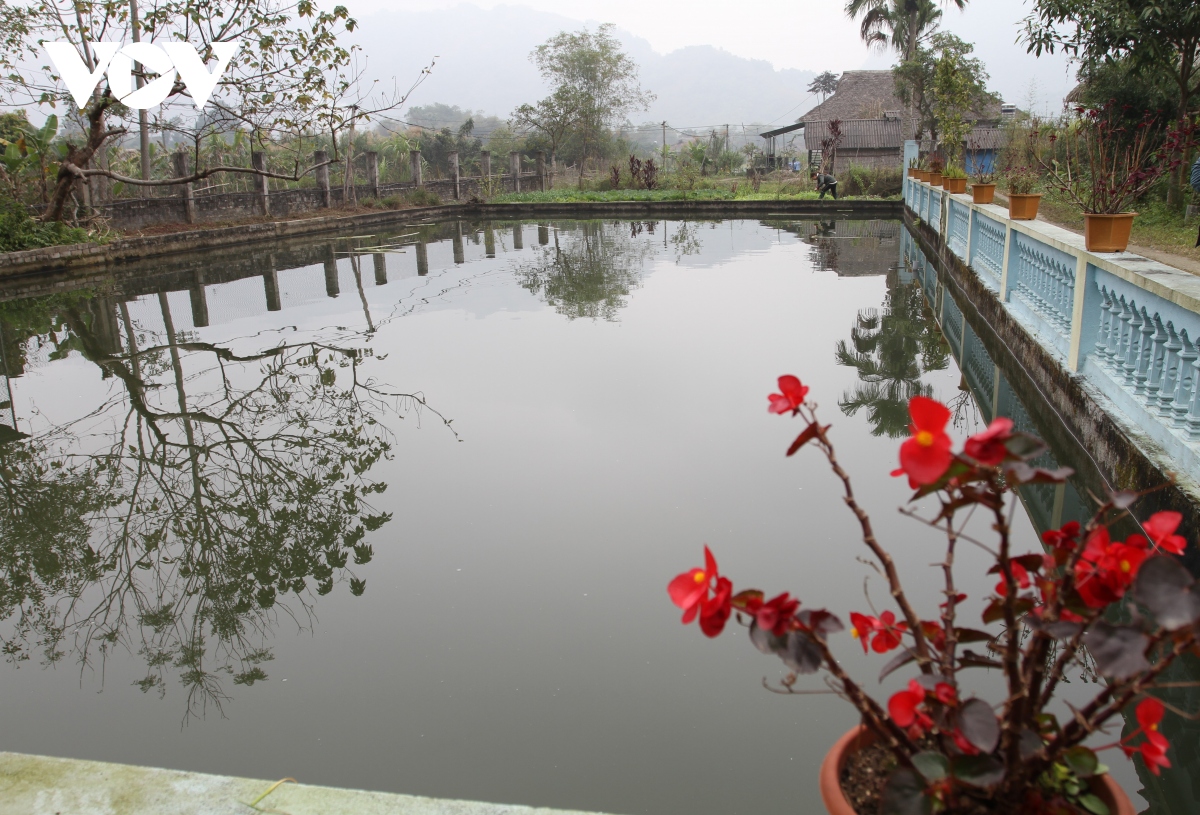 Mr. Hoang Ta Ngo, from Lam Thuong commune, said: "The fish in the old days was very precious, it was considered a treasure. Very valuable customers come to surgery, or if the person is sick, the postpartum women will operate. Especially when the grandparents died, they had to have this fish for the last week to go home, so if any family does not have it, they can use carp instead, this fish is very precious.
Also because it is very precious and special, the processing of fish suddenly into a dish is also very elaborate. After catching and preliminary processing, the fish will be divided into many dishes, but the most important dish is the sudden fish salad. The processing of the salad requires a variety of herbs and vegetables in the forest such as basil, lemon leaves, galangal, sour water soaked from dried sour ear, lemon juice, sliced ​​banana sheath … to mix with fish meat. Boneless sliced ​​bones, chopped fish bones roasted gold, creating a typical and fragrant dish of the Tay people in Luc Yen in general and Lam Thuong in particular.
Mr. Hoang Dong Hoi, from Lam Thuong commune, one of the people who has a lot of experience in fish processing suddenly said: "Talking about Suoi fish, it must be salad first, then grilled. But you also have to be someone who knows how to cook to be good. If you take a fish, you must not get water; spices and herbs must match the taste of the fish, if the herbs are not suitable, the fish will smell different. , not delicious and not delicious ".
In addition to the salad, the fish is suddenly processed into grilled fish, fish head cooked in sour soup, steamed fish, crispy fish scales … These dishes are simple and rustic but have an unforgettable taste. .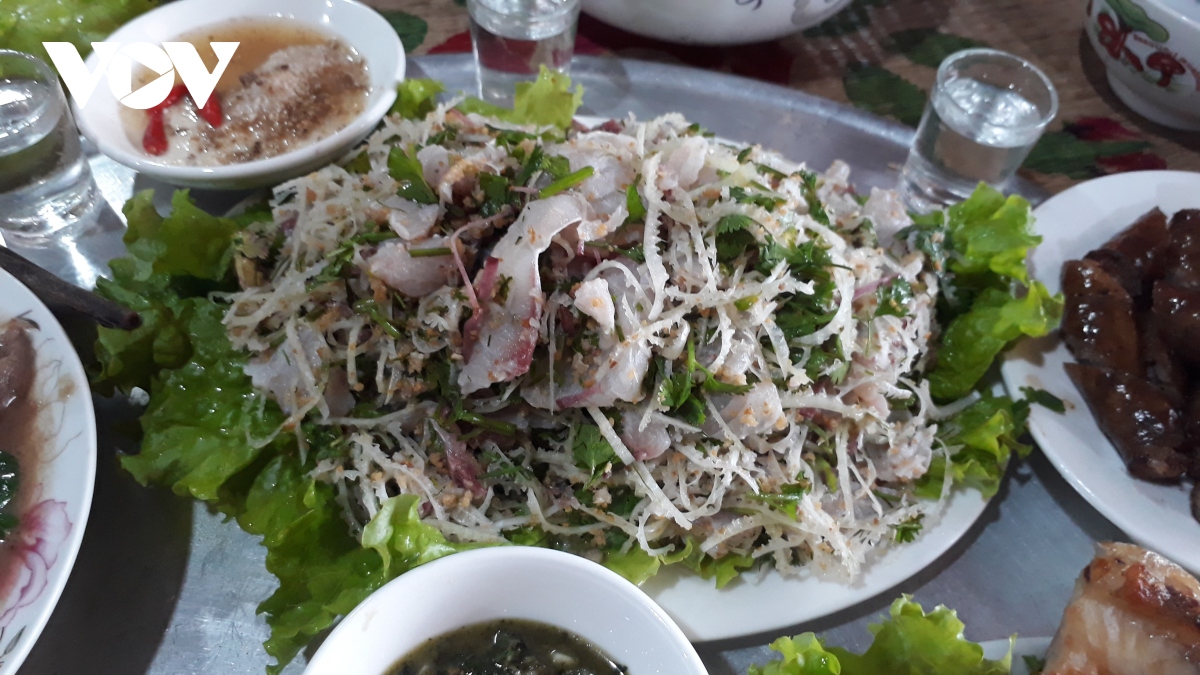 Fish are now suddenly raised by many families with water conditions in communes such as Lam Thuong, Khanh Thien, Muong Lai, Tan Lap … both for ornamental purposes, improving family meals and increasing income. But because this fish grows very slowly, although the market demand is high, the price is 500-700 thousand / kg, but it is still not enough to supply. Currently, the commune authorities have encouraged and mobilized people to raise this fish in the direction of monoculture.
Mr. Hoang Khi Phach, Vice Chairman of People's Committee of Lam Thuong Commune, Luc Yen District, Yen Bai Province, said: Fish are now mainly spontaneous, raised for ornamental purposes, improving meals and receiving guests, because of this fish. very delicious, not fishy like other fish. At this point, the local government will mobilize and encourage people to focus on raising fish by the method of concentrated farming, not mixing with other types of fish to meet market needs, improve people's lives. people.
Currently, many families in Lam Thuong commune have fishes over 40 years old and are reproducing well in captivity in ponds with continuous water in and out, with reefs. This is a valuable genetic resource for the development of this fish in the future./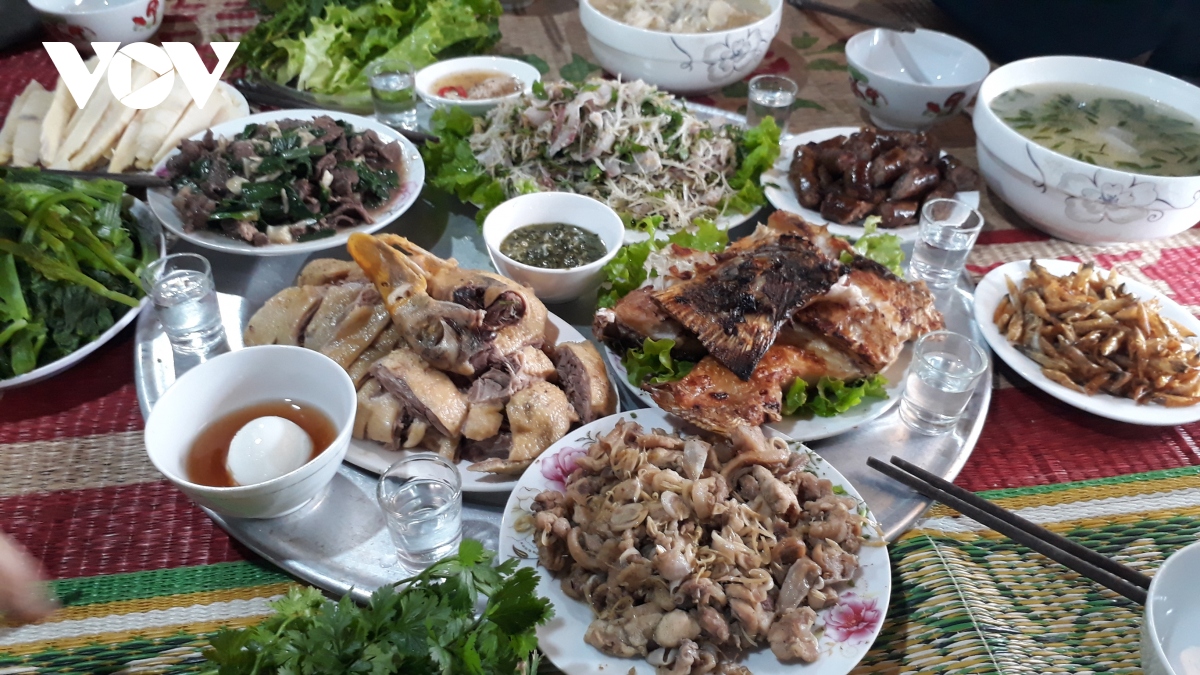 VOV