After Tet, when the cherry blossoms, apricot blossoms and kumquat were faded, the people of Ha Thanh "invited each other" to buy fragrant grapefruit flowers in the room or used to marinate tea, tapioca.
The grapefruit flower season usually starts in late February and early March. But according to the seller, due to the warm sunny weather, this year's grapefruit flower season comes earlier than every year, many gardeners have pruned grapefruit flowers for sale since Tet.
The streets of Xa Dan, Le Duan, Ton Duc Thang … were covered with pristine white color of pomelo flower baskets early in the season. The price of pomelo flowers ranges from 25,000 to 35,000 VND / tael, depending on the time of sale as well as the quality of the flower.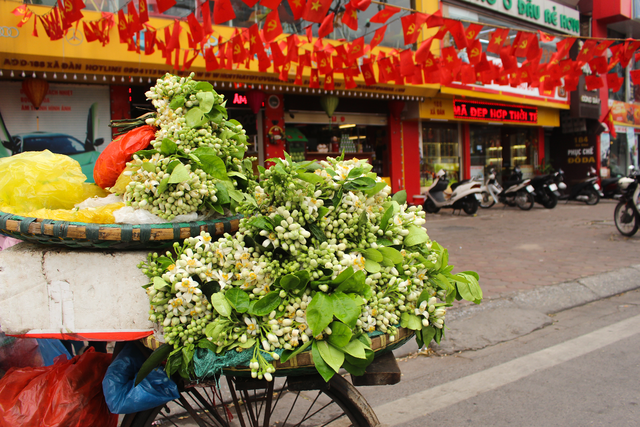 It is a simple flower, popular in the rural areas of the North, but with its characteristic aroma, it is considered the "specialty" of Ha Thanh land every spring, bringing the sweet scent everywhere. city ​​roads.
Ms. Nguyen Thi Hoa (Ha Dong) has to go from 5:00 am to Hung Yen to get flowers. Every year she sells from 30kg – 50kg of grapefruit flowers / 1 day, earning a profit of millions of dong. But this year, due to the influence of the Covid-19 epidemic, the monuments, temples and pagodas closed, people did not go to the ceremony at the beginning of the year, so the number of buyers decreased sharply. Every day, Hoa can only sell more than 10kg of flowers, with a profit of about 150,000 – 200,000 VND.
"I sell fruit every day, but every Tet I switch to selling grapefruit flowers for about half a month. Every year, there are no flowers to sell, the income is high, but this year it was very humid, inviting people to buy forever" Ms. Hoa shared sadly.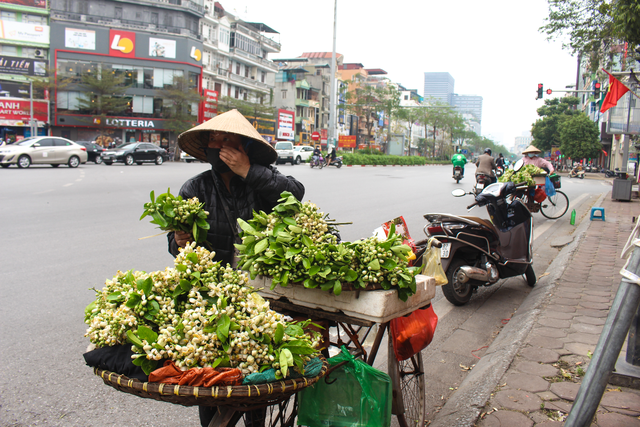 Grapefruit flower season lasts only about half a month, so connoisseurs who play flowers, love the scent of grapefruit flowers like Ms. Le Thi Ly (De La Thanh, Hanoi) hurriedly buy flowers to burn incense, enjoy the season. typical flower of the countryside.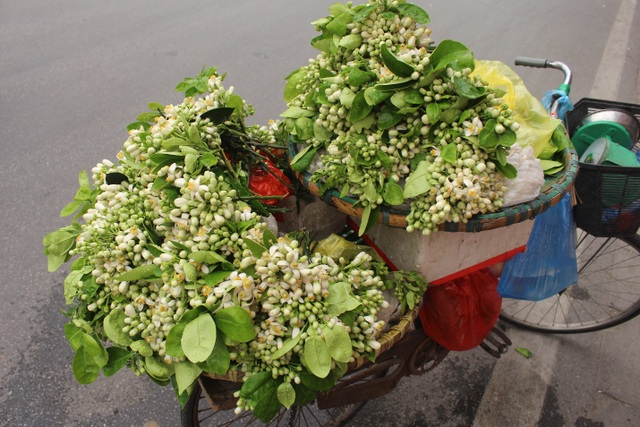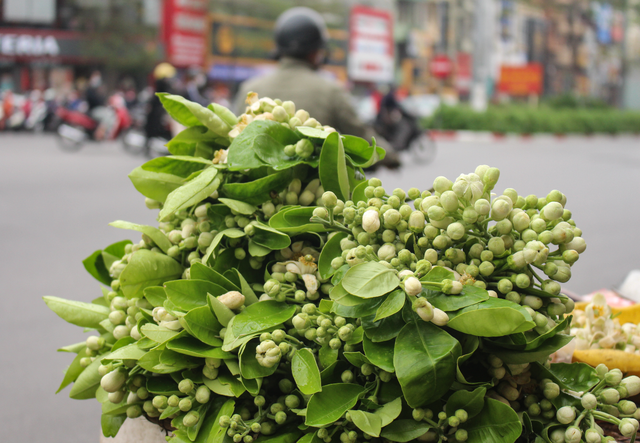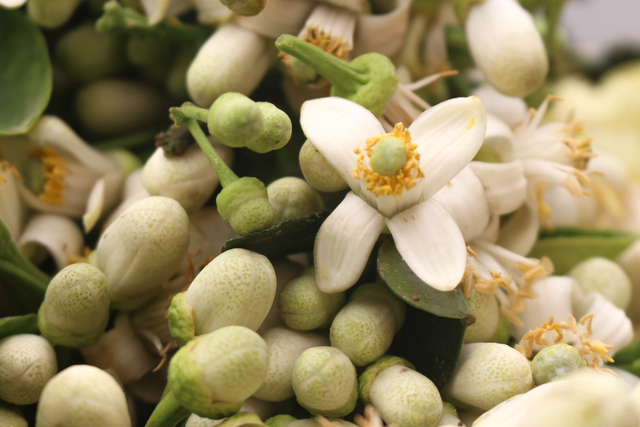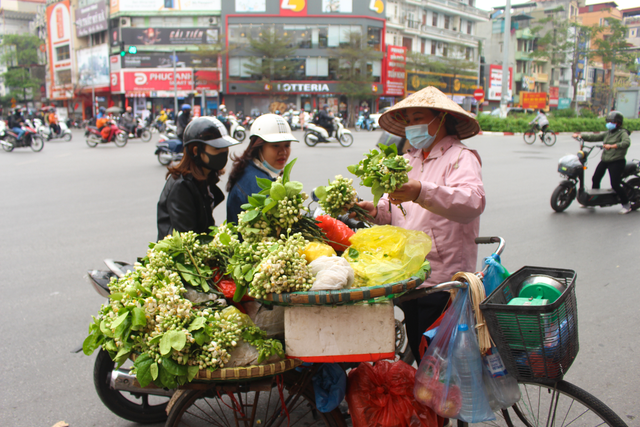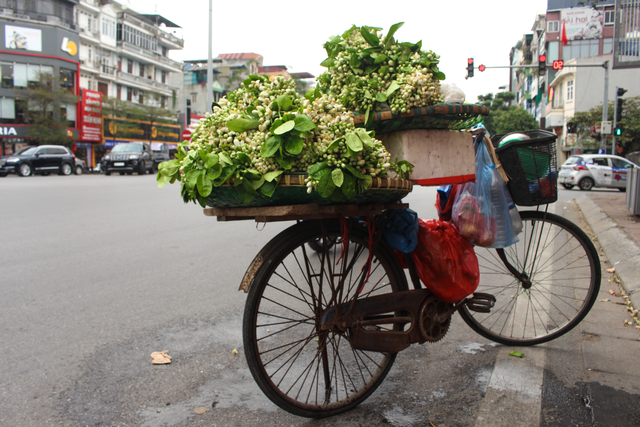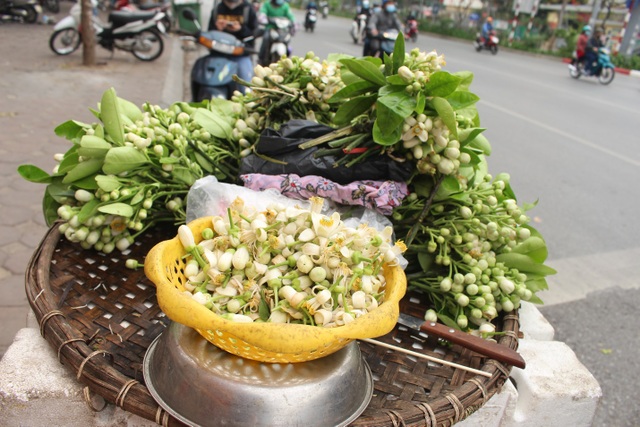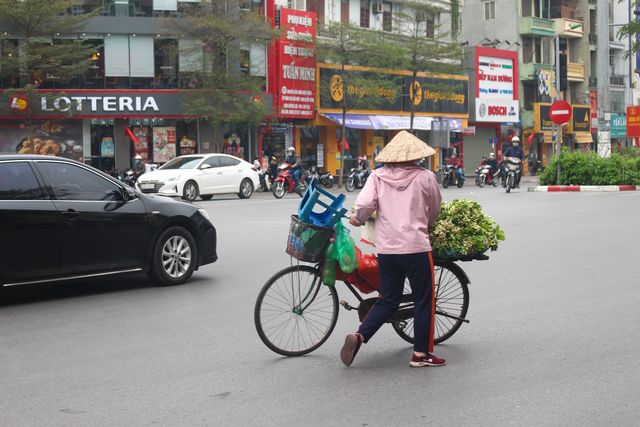 In the mid-February days, the spring air still lingers on the streets, many people seek to buy grapefruit flowers displayed in the corner of the room, to be immersed in the tender, pristine fragrance of this rustic flower.
Dân trí