Not only impressing with the fancy black color, but the Tay's Banh Chung in Lang Son is also "pleased" with customers from near and far by its strange taste, rich through the process of processing sophisticatedly and skillfully.
Black Banh Chung (also known as Banh Chung) is a familiar dish of many people in Northern provinces such as Ha Giang, Lao Cai, Yen Bai, … and is wrapped in a long cylinder-like southern Banh Tet. or the Giay's humpback.
However, the typical Tày people's cake in Bac Son district (Lang Son) is more known for its fancy glossy black color, tightly blending into each grain of sticky rice, making many diners curious.
From around October of the lunar calendar, the Tay people have prepared the first stages to pack black banh chung. After the harvest of winter rice, farmers choose large, golden stalks of sticky rice and bring them to dry and burn to ashes. Then, they crumpled it up, sifted the smoothest part and mixed it with fragrant sticky rice to create a beautiful glossy black.
Coal powder will be mixed continuously to blend tightly into each grain of rice. Mix until the grain of rice is shiny black, use your hands to squeeze it strongly, but still see the black color to meet the requirements and be brought to the package.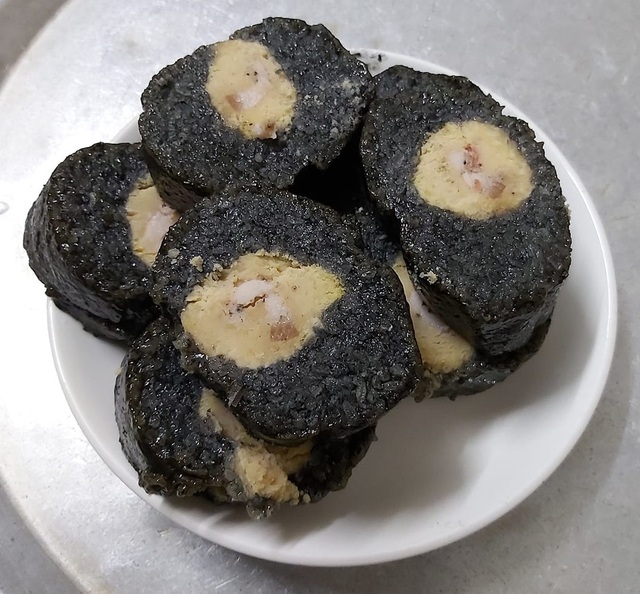 The black juice from coal powder not only creates eye-catching colors, but also helps the banh chung become more delicious, the taste is rich, cool, does not cause hot neck, hot stomach like ordinary banh chung.
Therefore, customers from near and far, when knowing and enjoying the black banh chung, are very excited and humorous, called the "cool down" cake.
Not only impressed by fancy colors, black banh chung is also a crystallized dish of ingenuity and feat, from the selection of ingredients to the processing process.
One of the most important factors in making delicious cakes is the selection of rice. The "standard" sticky rice must be the best variety, the seeds are big and round, thoroughly washed and jabbed with a bit of refined salt.
Pork must also choose thinly sliced ​​bacon, then marinated with spices, chopped cardamom mixed with pepper, paprika. Finally, the cake is green beans mixed with onion, pepper and wrapped in fresh dong.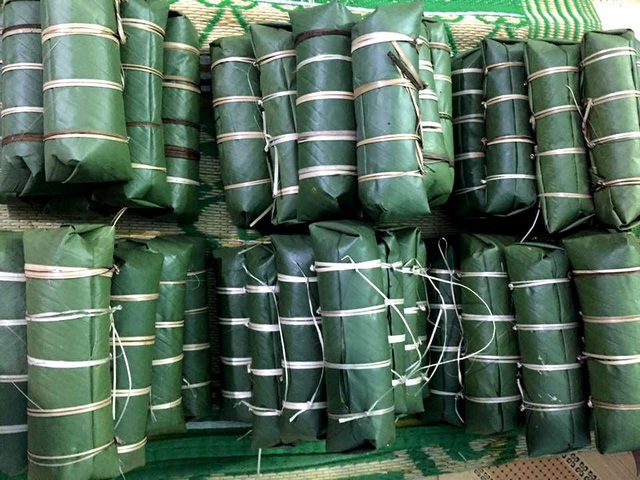 Ethnic people pack cakes by hand, do not use molds to ensure the best plasticity and deliciousness. Each cake is about 30cm long, 6-7cm in diameter and wrapped tightly with a long strip.
Before boiling, the cake is soaked in cold water once and then placed in a pot, filled with water to cover the leaves. Boil about 4-5 hours, the cake is cooked, take out.
The process of making black banh chung is quite meticulous, showing the meticulousness and skill of the woman. Therefore, Bac Son boys, when choosing a wife, often pay attention to girls who are skillful with their hands and know how to make this typical cake.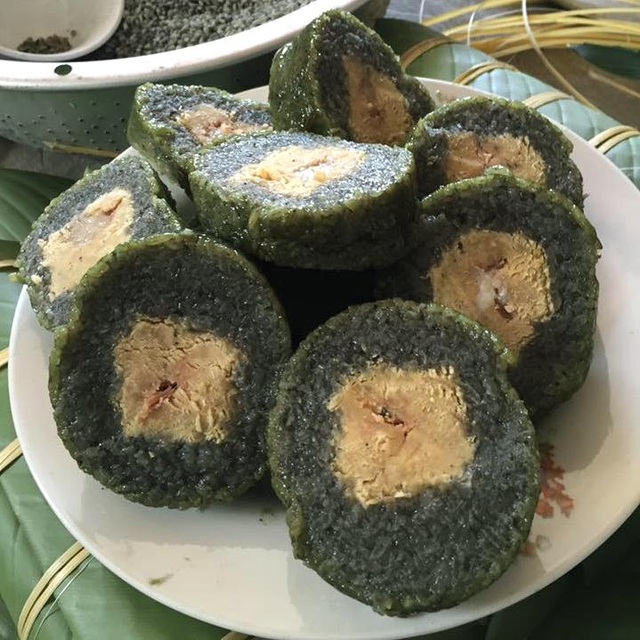 "Standard" black banh chung must be round, bold, and when peeled, it must be evenly spread on the cake body. When enjoying, people take the filament wrapped around the cake body to cut into slices.
Seen from the outside, the cake is sticky, golden bean paste, and smells of fat onion, pepper, and leaf. All flavors combine to create a special upland specialty that attracts diners.
If you want to refresh your taste buds, diners can enjoy grilled black banh chung. Place the cake with the whole leaf on the layer of embers until it smells like sticky rice, cardamom and fatty meat.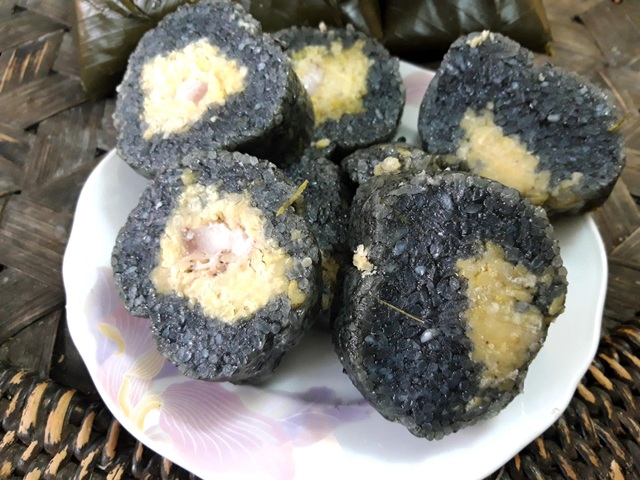 Black banh chung is the specialty of ethnic minorities in many northern provinces, but in each place, depending on customs and habits, the cake has its own flavor and form. However, the black banh chung of the Tày people in Bắc Sơn is still more known.
Not only appear on holidays, Tet, death anniversary, black banh chung also become famous specialties that any visitor to Bac Son can buy as gifts. Thanks to that, diners across the country can enjoy exotic cakes in the highlands.
Dân trí