Scientific studies have proven that traveling is a simple secret to making people smarter, more creative, and happier. Knowledge and vision are expanded in newly arrived lands, admire the wonderful natural beauty that the Creator has given, explore adventurous routes on each journey, eat food Delicious specialties of each locality and culture of people in each region will be great memories for you to tell your children and grandchildren in the future. Next March, do you know where to travel, March should travel to the most beautiful place, let's explore Vinlove right in the article below!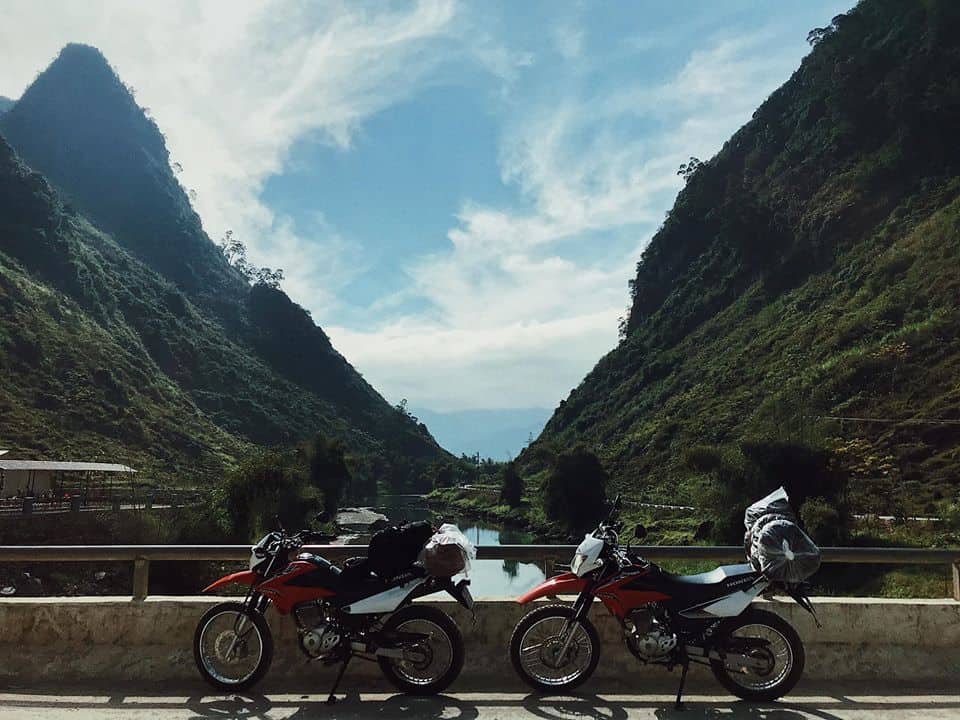 I have not yet gone to Vietnam, I have only gone before I love Vietnam because there are so many beautiful scenes. Photo: Tran Kha Tu
March should travel somewhere in the North
Along the S-shaped strip of Vietnam, there are countless beautiful scenes still waiting for those who love to experience to explore, so you do not need to wonder where in March to travel in the country . In early March, the unpleasant sores began to fade, giving the North a cooler, cooler air that was suitable for travel.
Explore the majestic nature in Cao Bang
Coming to Cao Bang, you will have to shudder with towering rocky mountains that coincide with the same message, creating wonderful pictures like only in fairy tales. The winding roads and majestic waterfalls in Cao Bang are always a dream to be set for travel enthusiasts.
Standing on the craggy cliffs to feel all the impression of Pia pass. Photo Tuyen Pham
In March, Cao Bang is still lingering a bit of spring's air, the cold when going through each street makes you shiver. There are many beautiful waterfalls here, so if you come here you should not miss the extremely interesting waterfall experience. Ban Gioc waterfall, located about 90km from Cao Bang city center, is one of the most famous places of this place. In the midst of a vast blue sky surrounded by mountains and hills, large bodies of water poured down into layers of layers intermingled with limestone rocks to create a very majestic scene. The deep blue water clears the white foam, creating a magical fairyland scene that captures the hearts of many tourists.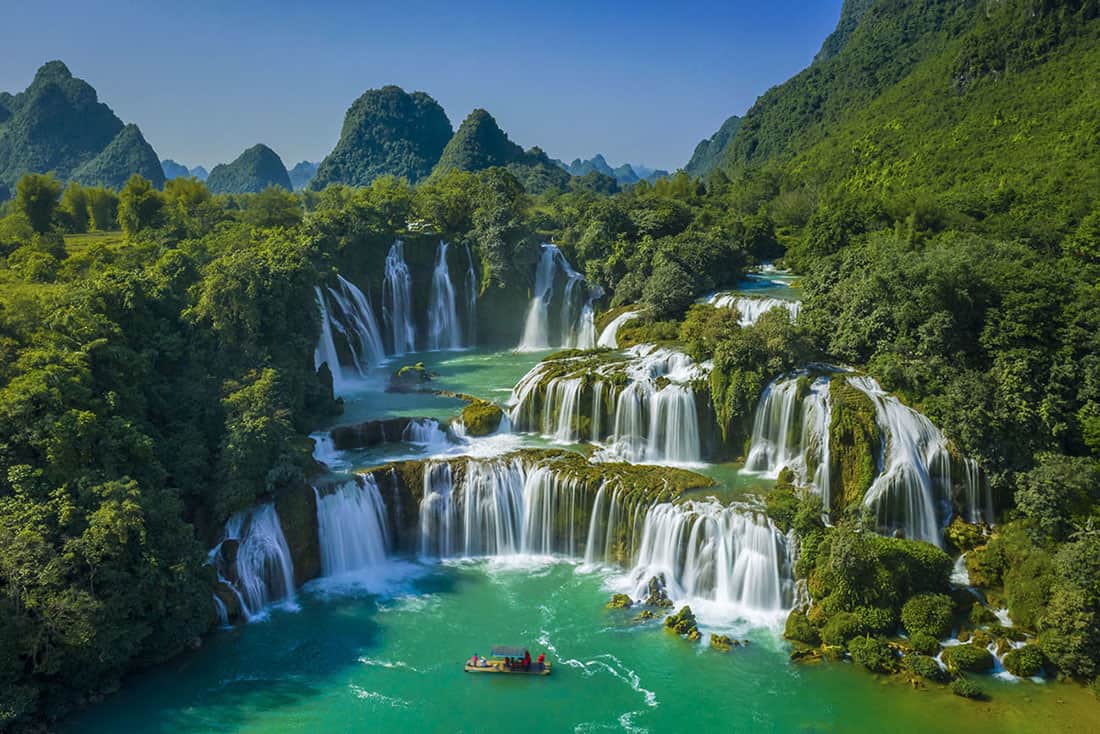 The beauty of Ban Gioc waterfall. Photo ST
Anyone who has studied history in the past cannot forget Pac cave, Lenin stream – where Uncle Ho lived in the first years of revolutionary activities after 30 years of traveling abroad to find a way to save the country. In front of the place "green mountain, blue water, deep forest, sacred land" , the natural scenery is beautiful, cool, he himself named this place and put them in each of his poems.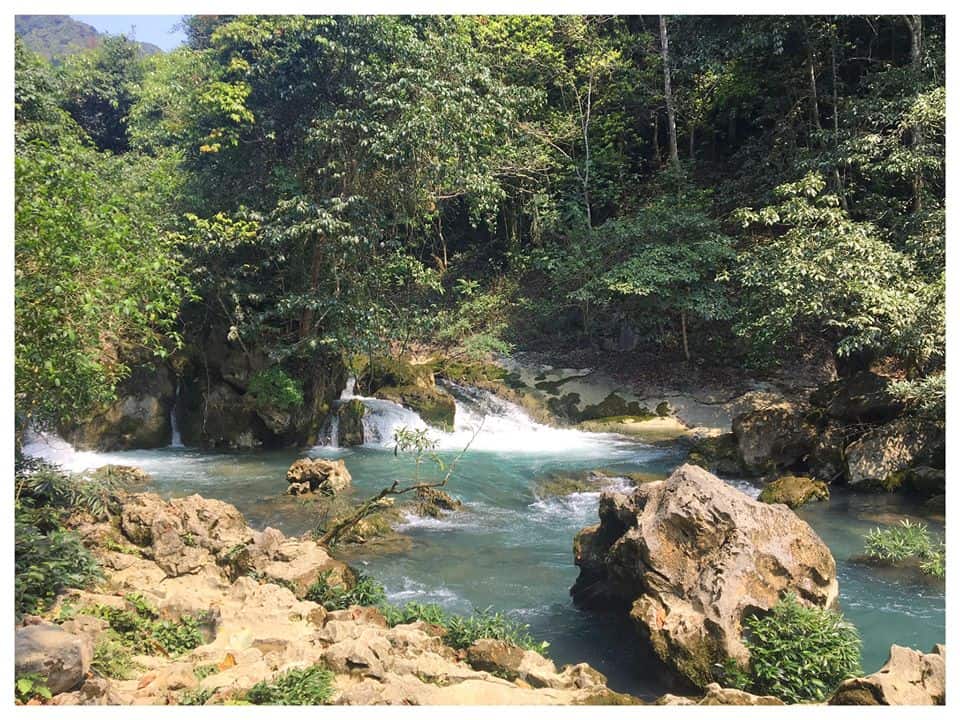 Morning to the stream bank, in the evening to the cave
Cement sheath vegetable porridge is ready
Stone table unsteady translation of the Party history
Life truly is revolutionary to.
Photo: Duong Ngoc Hong Thi
Come to Ha Giang to watch the flowers bloom
Ha Giang in March is very poetic with flowers blooming together. Along the way, the Meo ethnic children wear fancy flower-filled baskets. Ha Giang is also famous for its steep, winding, rocky mountains.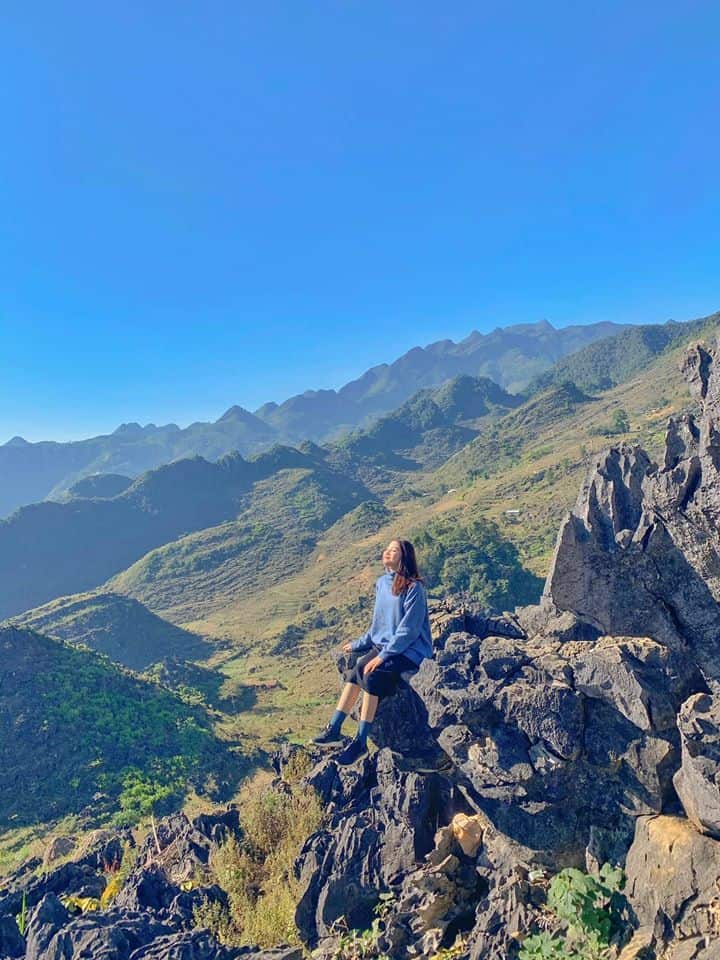 The rocky outcrops climbed between the sky and the Ha Giang. Photo: Locc Nguyen
Especially, coming to Ha Giang in March is lost in the paradise of flowers with blooming flowers from cherry blossoms, triangular flowers or nursery canola flowers. What makes Ha Giang tourism is that the landscape is still quite untouched without much impact from human hands, making this place extremely peaceful and warm. Do not forget to rent ethnic clothes and enjoy famous Ha Giang specialties such as kitchen buffalo. Dong Van rolled cake, win the amaranth, pigs steal armpits, etc .. okay.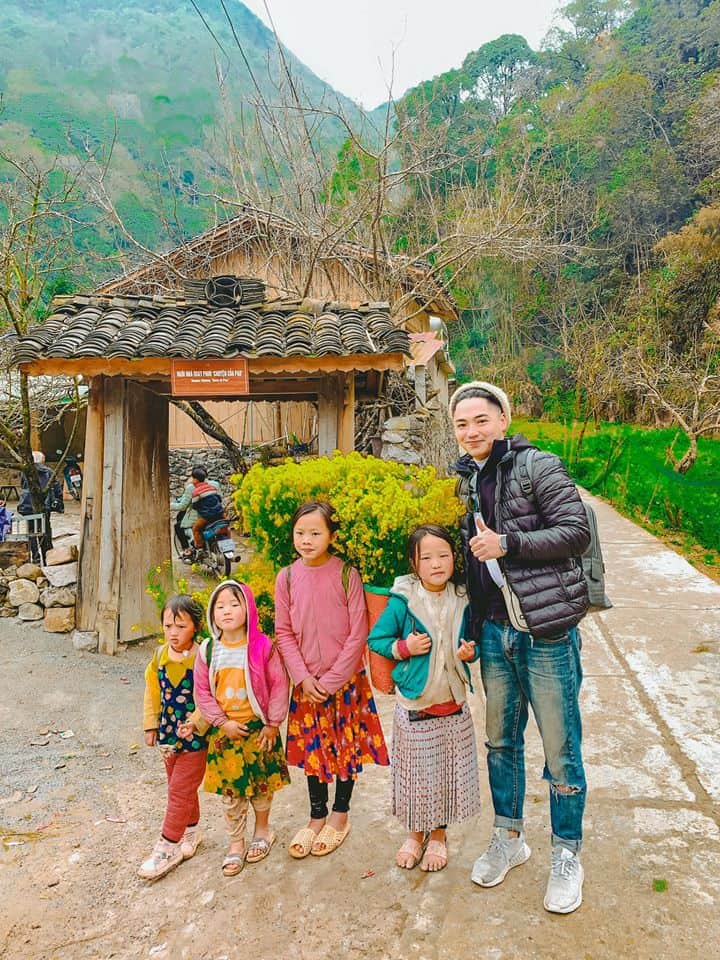 The children in the uplands wear baskets to pick flowers. Photo: Hung NguyenCong
A small note is that to make the trip more interesting, you can book a homestay here to experience more about the regional culture, the lifestyle dishes of the ethnic people here. Recommend some homestay that you can choose to rest like Ha Giang homestay , Homie Homestay etc ..
March should travel somewhere in the South
The atmosphere in the south of March is quite pleasant and cool, so it is very suitable for travel. If you are looking for something interesting and special in March, the Southern region is always an extremely suitable suggestion for countless natural beauty, friendly people, delicious food and Extremely airy atmosphere is very suitable for you to rest after hard working days.
Hunting for clouds in Da Lat
Dalat has always been one of the most popular destinations for tourists to visit because of its sweet romantic and poetic scene. In March, the foggy city brings the chilly air, and in the early morning is very suitable for cloud hunting in the highlands. Any street corner, every flower, every dish of Da Lat city can create a highlight to help you have extremely magical virtual life pictures.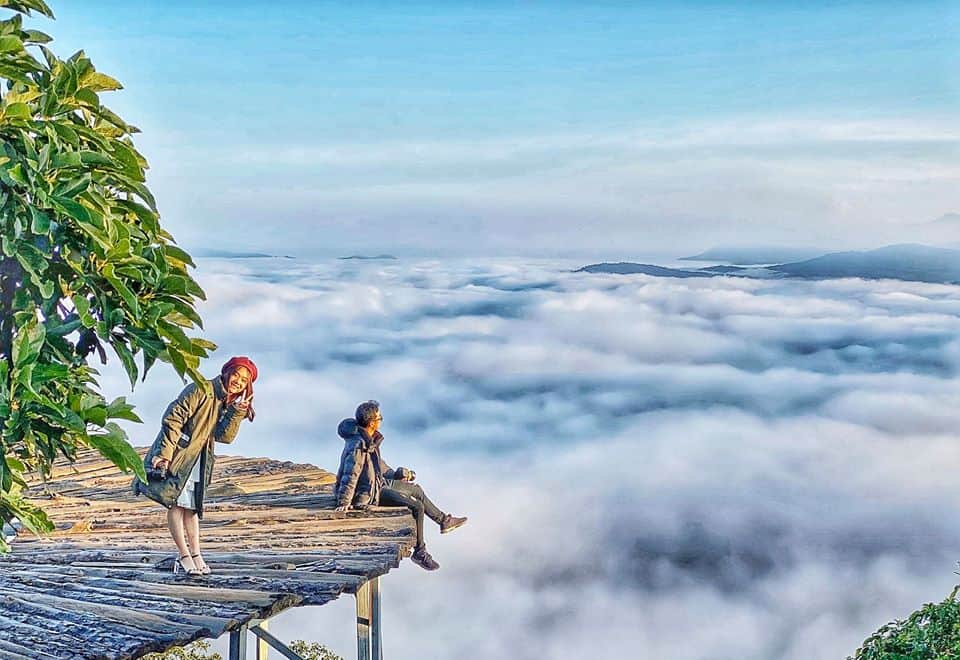 Cloud hunting at Cau Dat, an extremely memorable experience that you should not miss. Photo: Pham Kim Nhan
With the increasing number of tourists coming to Dalat, many new tourist destinations have been opened, providing many interesting check-in places for you when coming to the foggy city like Dadaland, Moc Tra Farm, etc. You can find romantic scenes like Korea, dreamy like Japan, interesting like Bali only in Da Lat city. It's great, right.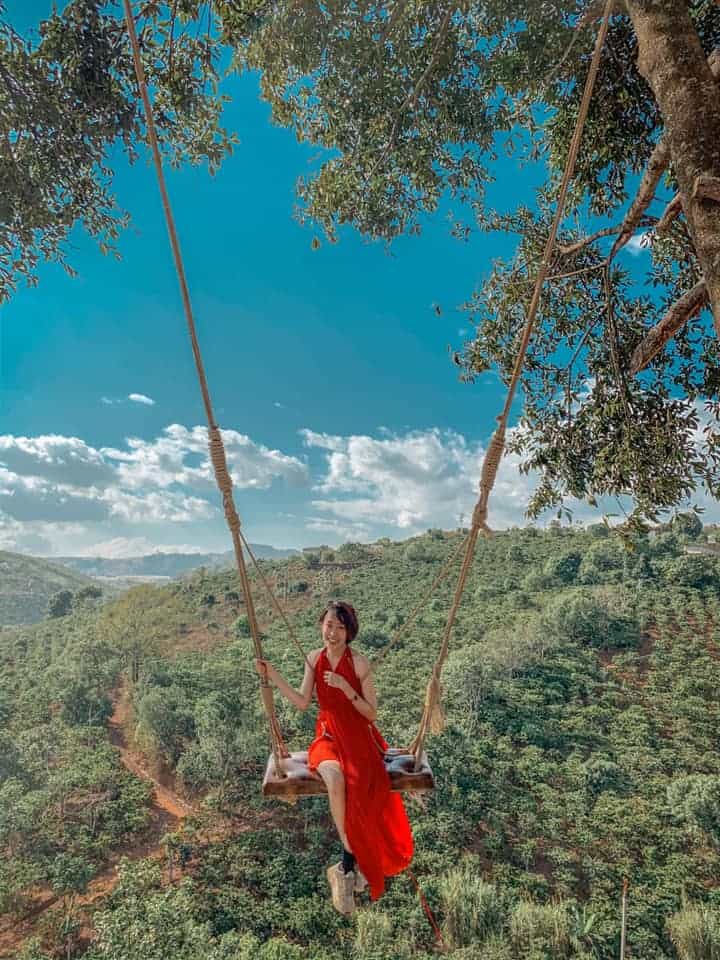 There is a miniature Bali in the heart of Dalat. Photo: Hanh Quyen
One suggestion for those who are lazy to go far in the early morning and still want to hunt clouds in Dalat is to choose hotels, homestay in the suburbs a little bit away from the city center, with a balcony, it will be easy to watch the sunrise. and sunset here over there. You can refer to some hotels such as  DaLat Edensee Lake Resort & Spa , Villa Vy House, etc … Especially do not forget to enjoy the famous Dalat delicacies such as soy milk, tiny commercial bread, three-wheeled beef hotpot. Nha, because it is extremely attractive!
Go down to Vung Tau to sunbathe
If you only have a few days vacation, you should travel somewhere in the South, then surely the most suitable answer is Vung Tau. Only 100km from Ho Chi Minh City, it only takes less than 3 hours to travel by motorbike to this coastal city, so this is the ideal place for your happy vacation. Vung Tau in March is not too hot and filled with colors because the flowers are blooming, creating a romantic and poetic scene that is worth enjoying.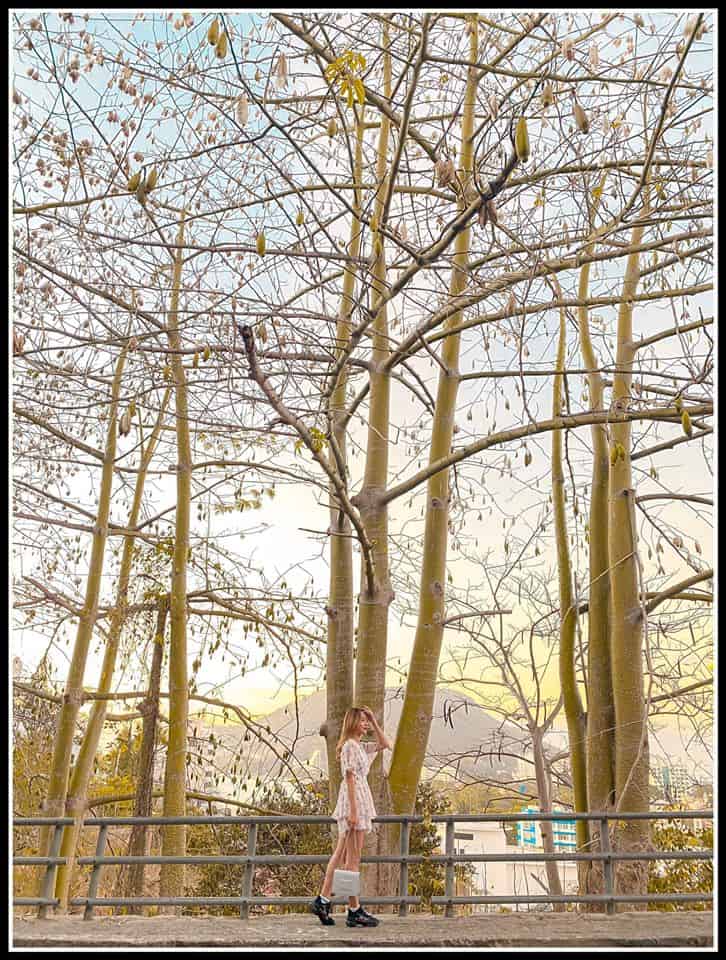 Cotton flowers on the way to the lighthouse in the right season. Photo: ST
Besides swimming, you can also visit the heather garden, green stone lake, pig hill which is also quite interesting. Vung Tau also has many temples, churches with beautiful architecture, charming scenery that you can explore.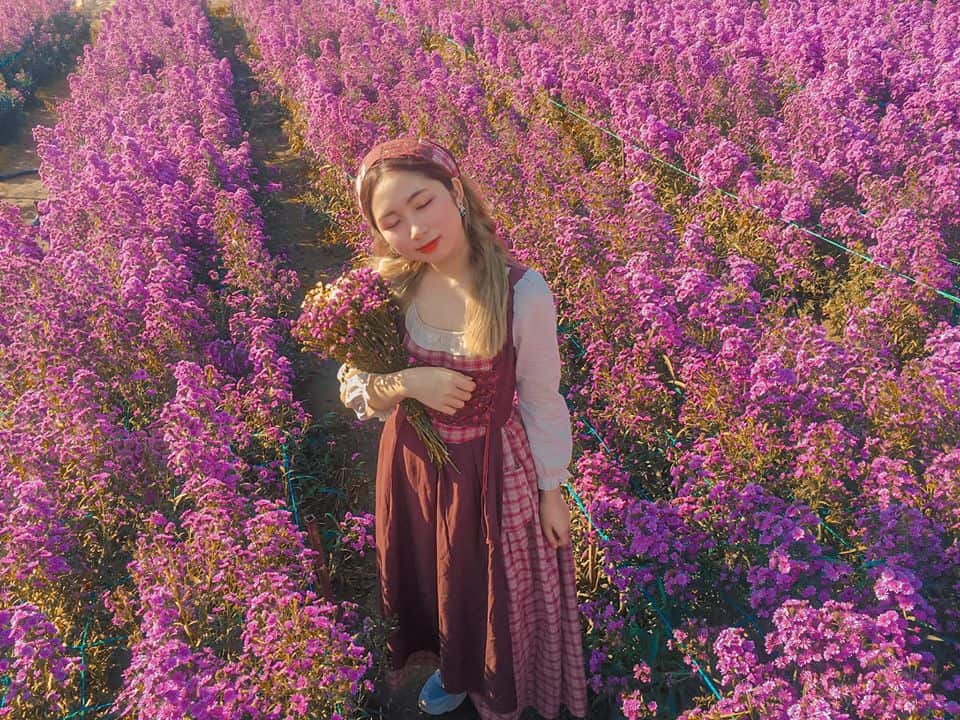 Who said Vung Tau only has the sea, there are many attractive scenes. Photo: Dang Tran A.Thu
Where to travel in March in the Central region
The Central region is a gathering place for the bright sunlight, but the cool waves, green mountains and rustic people are not fussy. Coming here, you both have the opportunity to admire the charming natural landscapes and learn about the cultures of many ethnic regions that bring interesting and memorable experiences.
Explore Quy Nhon windy days
Quy Nhon has two distinct rainy and rainy seasons, so the time to explore this place is usually around March and April. One advantage of this place is the convergence of blue sea, white sand, golden sunshine, The green gentle hills are extremely beautiful suitable for picnic trips with friends. Come to Quy Nhon, do not forget to see the panoramic sea from above at Eo Gio. The road to Eo Gio is winding, one side is a cliff, the other is the sea, creating a very interesting scene. Especially the wind here is quite big, so the girls should prepare all kinds of dresses, dresses, and scarves for more convenience when reaching the top of the bay!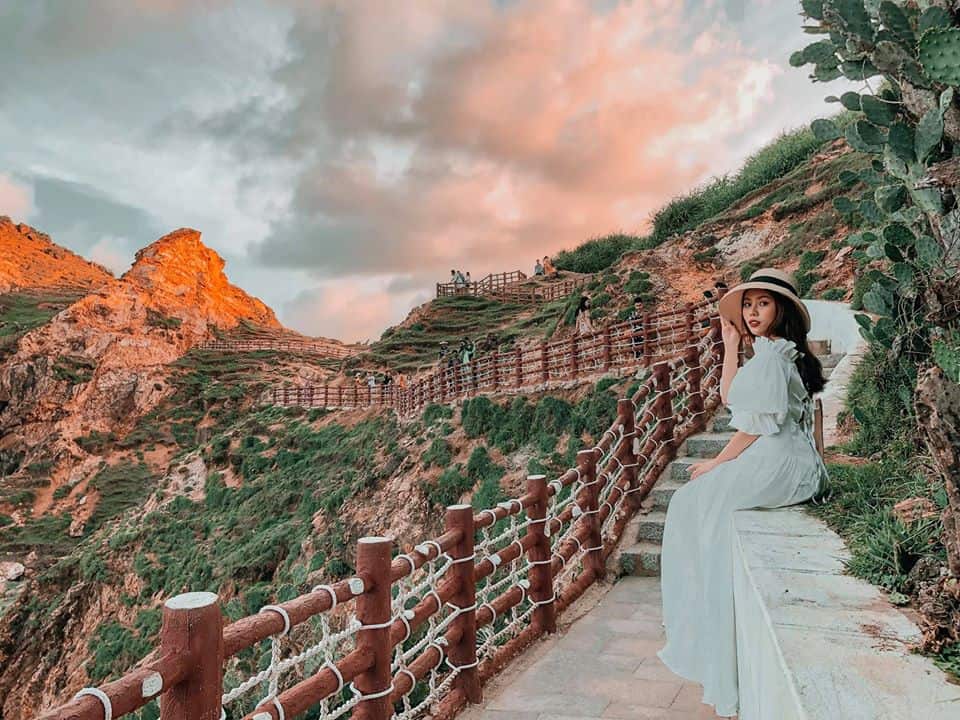 The road to Eo Gio is winding and quite long, but the scene is extremely beautiful and deserves the effort that you spend. Photo: Tran Luong
In addition, do not forget to explore the pearl of heaven in the middle of the sea called Green Island when coming to Quy Nhon. This is a small island located separated from the mainland covered by green trees so it is extremely cool. The sea water here is extremely clear, visitors can participate in scuba diving to watch the fascinating corals, walk on the wonderful white sand. This place is quite unspoiled to help you enjoy the fresh, airy and peaceful atmosphere.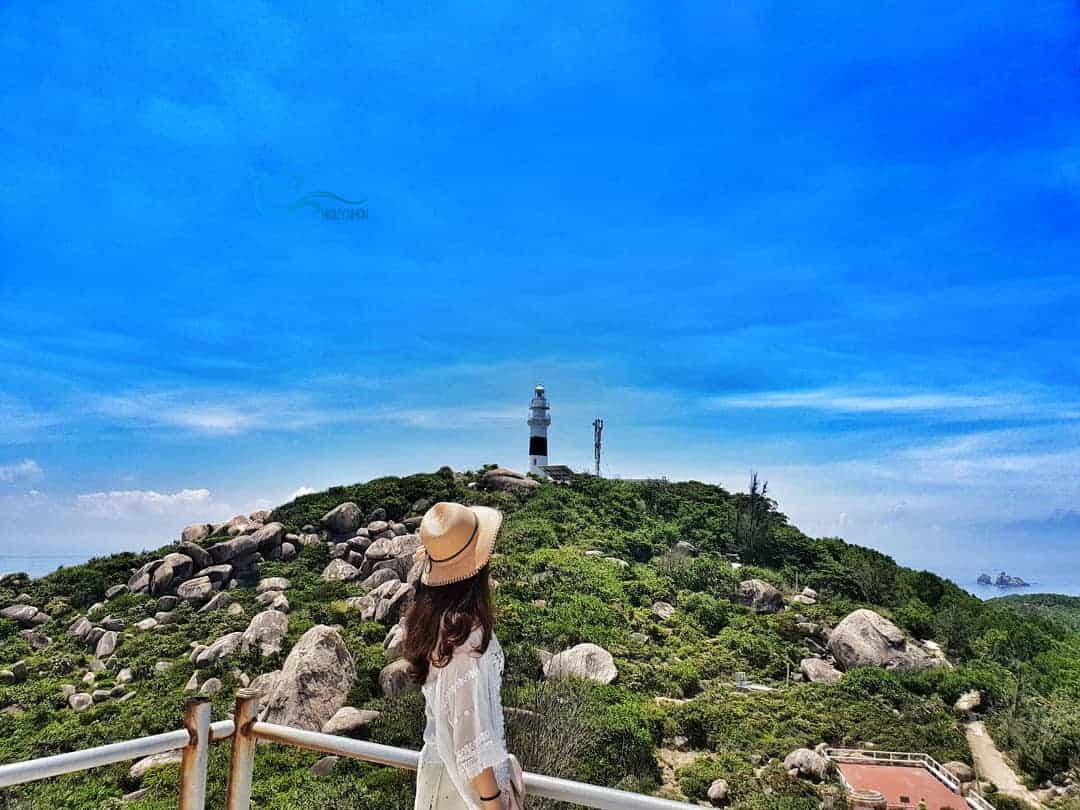 Green isle a sunny day. Photo Hquynhon
Discover a poetic Hoi An
Traveling to Da Nang in March is also an option that does not need to be discussed about the greatness. For those who love the gentle sweetness, like a little nostalgia about the old town, Hoi An cannot be missed. Yellow houses with ancient architecture lined together, bougainvillea trees in front of houses shading, ancient chandeliers lining the streets, all combine to create a peaceful city. irresistible daydreams.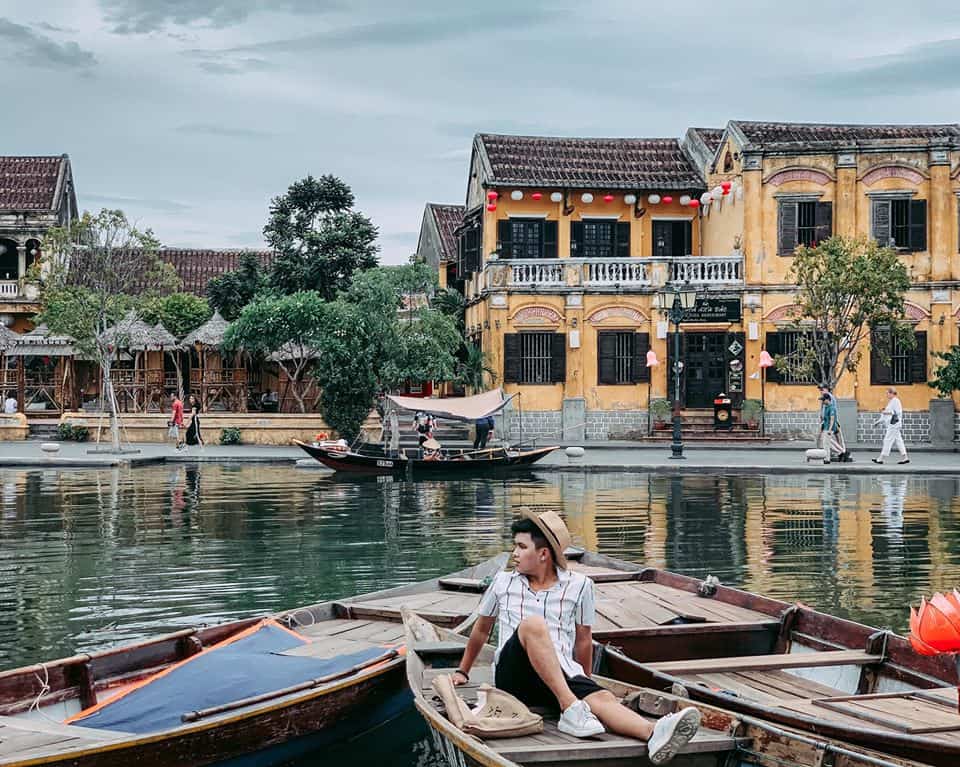 Each corner of Hoi An can create a vivid and poetic photo. Photo of Herry Duong
This place also holds the foot of tourists because of the extremely rich and delicious cuisine with countless delicious and attractive Hoi An specialties . Passing through the corner wall of the street, we can feel the seductive aroma from the tall burdens, the funny cries of the banh xeo booth, the cool natural taste of the water truck, the sweet taste of simple tea cups. All of them make up a very unique and very special feature of Hoi An in the heart of every person who has come here.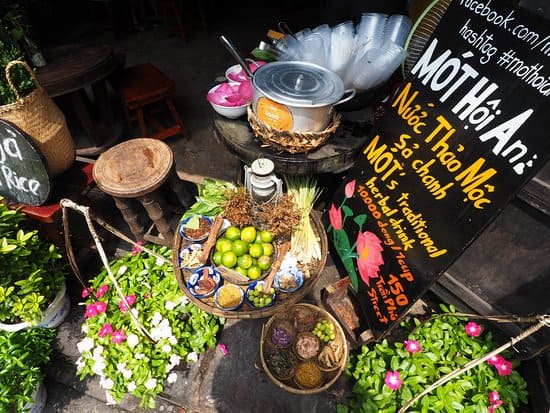 Haven't tried the Mau water, it is considered as not going to Hoi An! Photo ST
March, although not the peak of the tourist season, but when it comes to the tourist cities that Vinlove just suggested above, is often quite crowded. So in order not to affect the fun and relaxation time, you should actively book a few weeks in advance to ensure that you choose the most comfortable place to rest. Consult at Vinlove to get suggestions that best suit your needs and costs and many attractive deals waiting for you.
Photo: Internet.