Phu Quoc is known as a unique culinary paradise. Come to this Ngoc island, do not forget to have lunch in Phu Quoc at these top 6 delicious eateries. Make sure you won't regret it!
1. Xin Chao seafood restaurant
This is the paradise of the lobster god dish with garlic butter. If you want to get together at the festival, Xin Chao Seafood Restaurant is the perfect lunch destination in Phu Quoc. Lobsters are raised in seafood tanks, caught and cleaned. Then the shrimp will be forgotten with warm seasoning and butter and served to roast. Surely if you have the opportunity to enjoy this dish, you will remember it forever. Xin Chao restaurant also offers a full range of fresh seafood such as: grilled nuggets, abalone soup, oysters, snails, …
Average price: 60,000 – 500,000 VND.
Address: 66 Tran Hung Dao, Duong Dong Thi Tran, Phu Quoc Island District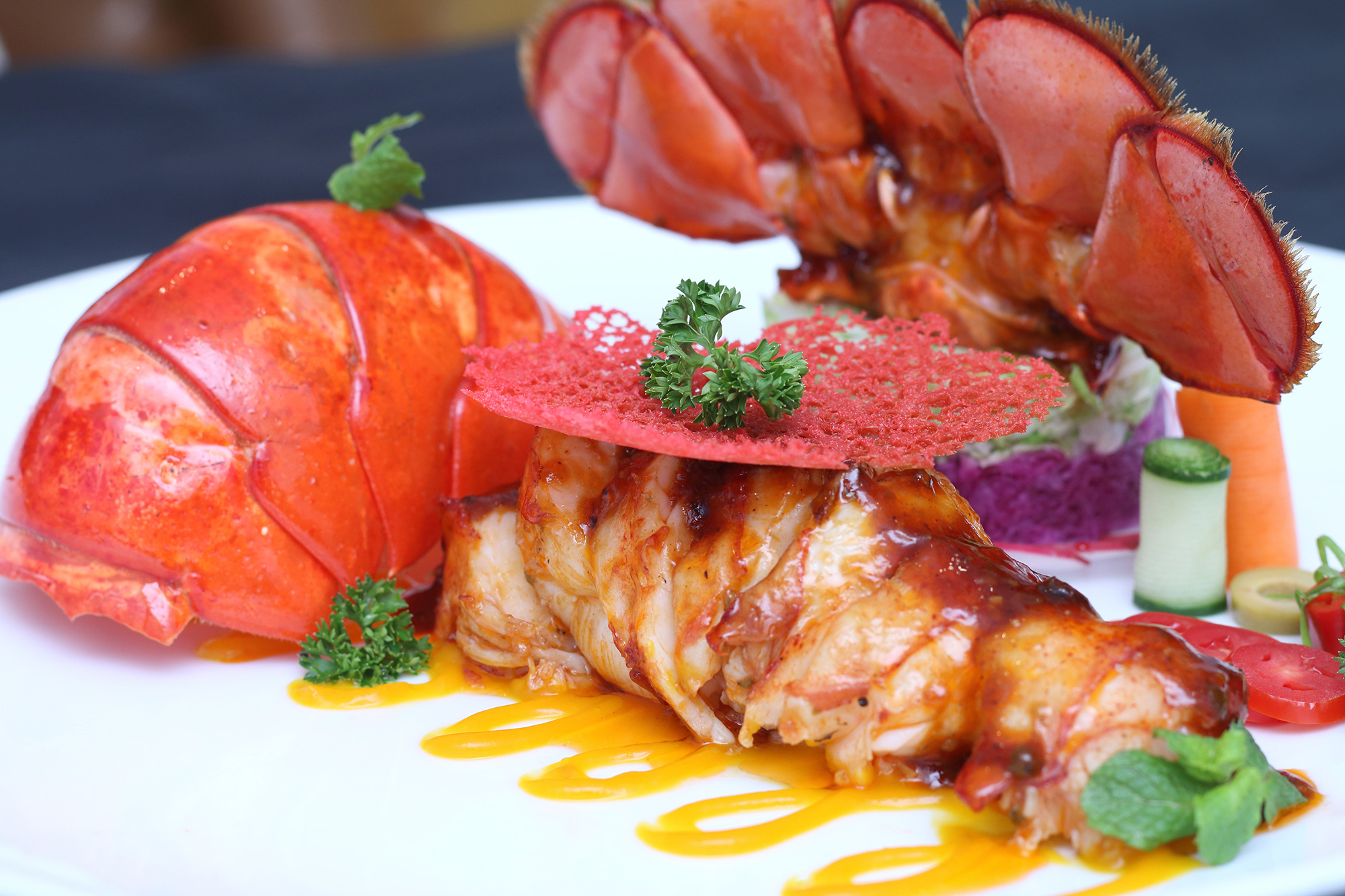 The lobster burns the holy garlic butter
2. Kien Construction noodle shop
If diners want to have a light lunch in Phu Quoc, you can visit Kien Xon noodle shop . This is a long-standing noodle shop in Phu Quoc that attracts many visitors to enjoy.
Average price: 15,000 – 30,000 VND .
Address: No. 222 Tran Phu, Duong Dong, Phu Quoc.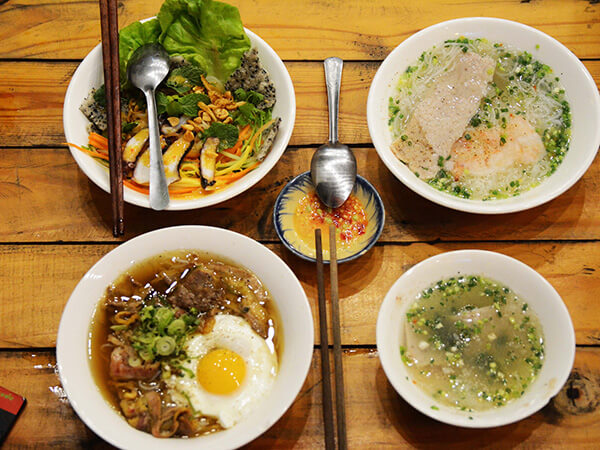 Famous Antson stirring rice noodle
3. Com Bac Restaurant 123
For diners who love home rice, Com Bac 123 is a great choice. In addition to the most delicious seafood, this restaurant also serves traditional dishes of the North which are extremely attractive.
Average price: 50,000 – 500,000 VND
Address: No. 77, 30/4 Street, Duong Dong TT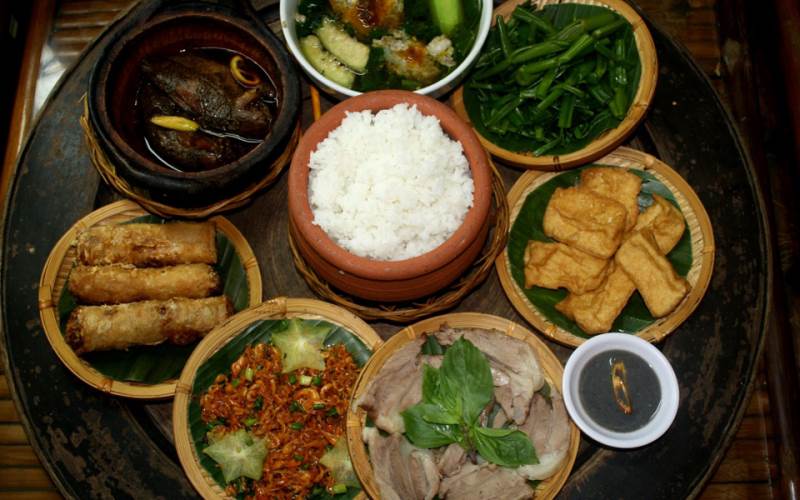 Traditional rice tray at Com Bac 123
4. Dragonfly Bistro & Skybar
This is the most luxurious restaurant in Phu Quoc. This destination is suitable for diners who want a luxurious, hearty meal with excellent view seats.
This is also one of the most popular places to watch the sunset in Phu Quoc .
Average price: 40,000 – 300,000 VND.
Address: Sao Mai Hill, No. 69 Tran Hung Dao, Area 1, Duong Dong TT.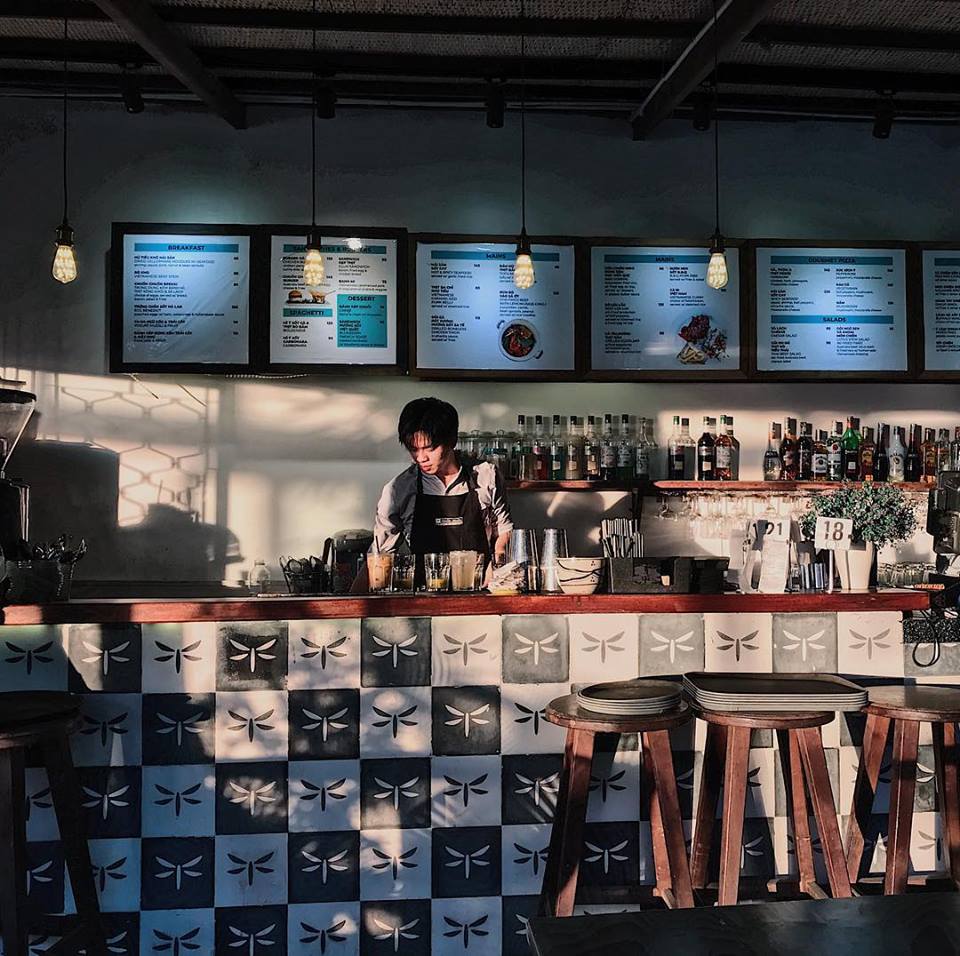 Chuon Chuon Bistro is luxurious
5. Green Sea Restaurant
Located on an area overlooking the idyllic fishing village, Blue Sea is a restaurant that brings a feeling of closeness and familiarity with diners. The restaurant is often crowded on weekends, so if you have the opportunity to visit, pay attention to book a table in advance.
Bien Xanh restaurant is located quite close to Ham Ninh fishing village, so you can completely combine the schedule of visiting the fishing village in the afternoon after enjoying lunch at the restaurant.
Average price: 200,000 – 550,000 VND.
Address: Ham Ninh Bridge, TT Ham Ninh.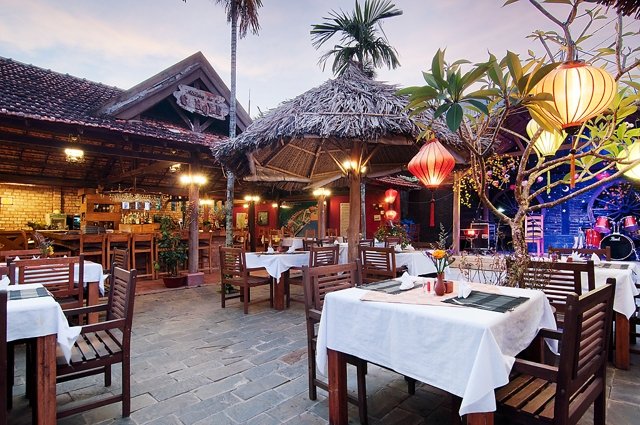 The space of the Blue Sea is airy
6. Clam Shop
This is the ideal place for lunch in Phu Quoc to avoid the summer heat. The restaurant is designed classically with large space, rich variety of food. The seafood dishes are extremely fresh and carefully selected. You will enjoy delicious dishes made from the most talented chefs. Although the quality is extremely good, the price at the restaurant is relatively affordable.
Average price: 25,000 – 50,000 VND.
Address: 30/4 Street, Duong Dong TT.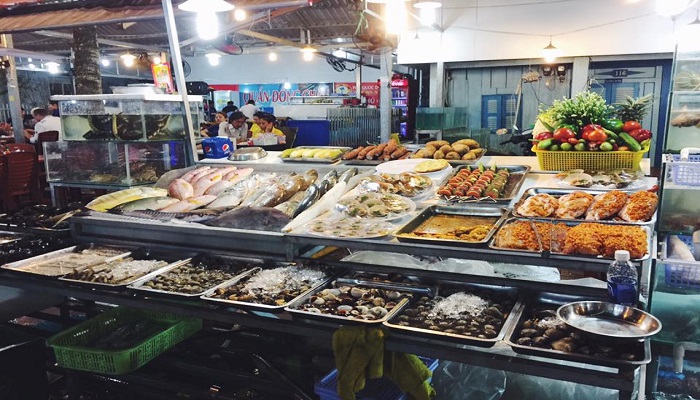 Fresh seafood is processed in the shop
7. Melaleuca mushroom soup – Bien Hai Quan
Before exploring the delicious seafood dishes of Phu Quoc, let's enjoy the delicious Melaleuca mushroom soup of the pearl island. On this island, Melaleuca mushroom is a rare fungus. The mushroom lifecycle is also short, so if you come here on the right occasion, you definitely have to give it a try.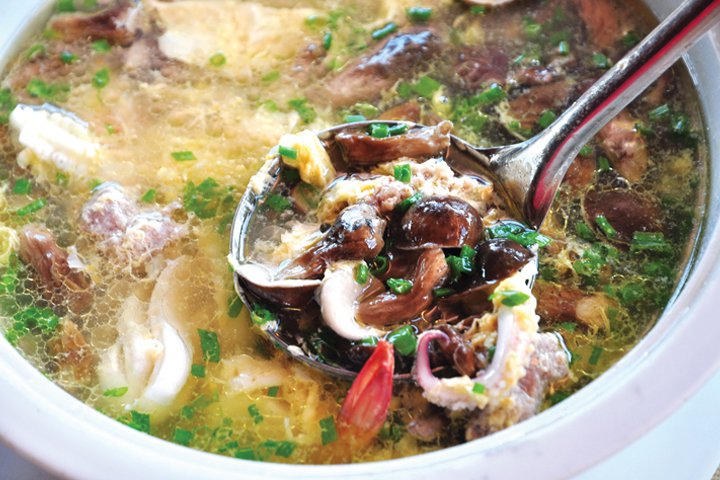 Melaleuca mushroom soup with seafood is both delicious and nutritious
For those who do not know what to eat in Phu Quoc, Melaleuca mushroom cooked with seafood is definitely a delicious dish. The people on the island often choose oysters, shrimp, squid, … to cook so the melaleuca mushroom soup is sweet and rich in coastal areas.
The combination of mushrooms and melaleuca creates a dish that is both delicious and nutritious. Mushrooms contain many vitamins and minerals. And the seafood rich in protein, calcium, .. will help you recharge enough for your trip.
Address: Bien Hai Quan – Coastal Seafood – Group 1, Hamlet Ganh Dau, Ganh Dau Commune, Phu Quoc
8. Grilled squid eggs satay night market
If you are a fan of seafood, especially squid, the grilled squid dish is not to be missed. When you first come to the island, you may not know what to eat in Phu Quoc. So grilled egg squid with satay is the best choice.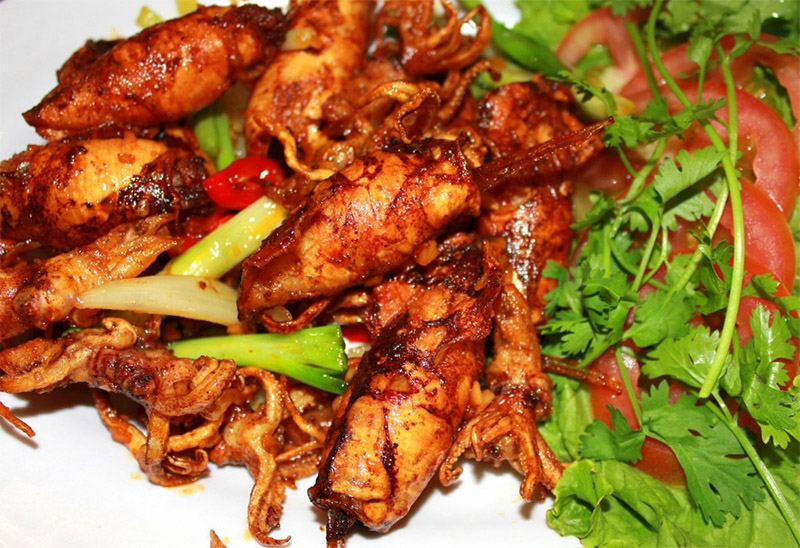 Grilled squid with satay is a delicious "bait" that everyone loves
The fresh squid, crispy sweet meat is marinated with salty spicy and spicy satay and then grilled. When the dish is brought out, you will feel the characteristic aroma of grilled squid. Take a bite of squid, the crispy sweetness of the squid, the salty taste of satay and the fatty taste of squid eggs, will make you forget it.
Grilled squid with satay is not too fussy. But to make a really delicious dish, the chef must know how to choose fresh, plump squid.
Address: bars in Phu Quoc night market, Duong Dong town.
9. Fish ball hotpot – Phuong Dong restaurant
One of Phu Quoc's specialties is Cobia. This fish is very firm, juicy, and especially nutritious. So we can see the Cobia as a kind of "sang" fish of the beautiful pearl island.
Fish are quite large in weight, usually from 5 to 15 kg. Therefore, if you want to buy Cobia, you can buy half a kilogram or more. But if you buy too much or not eat it all. With Cobia, people can process many very attractive dishes such as fried fish sauce, grilled with salt and chili, … In which, the most delicious is the hotpot of cobia.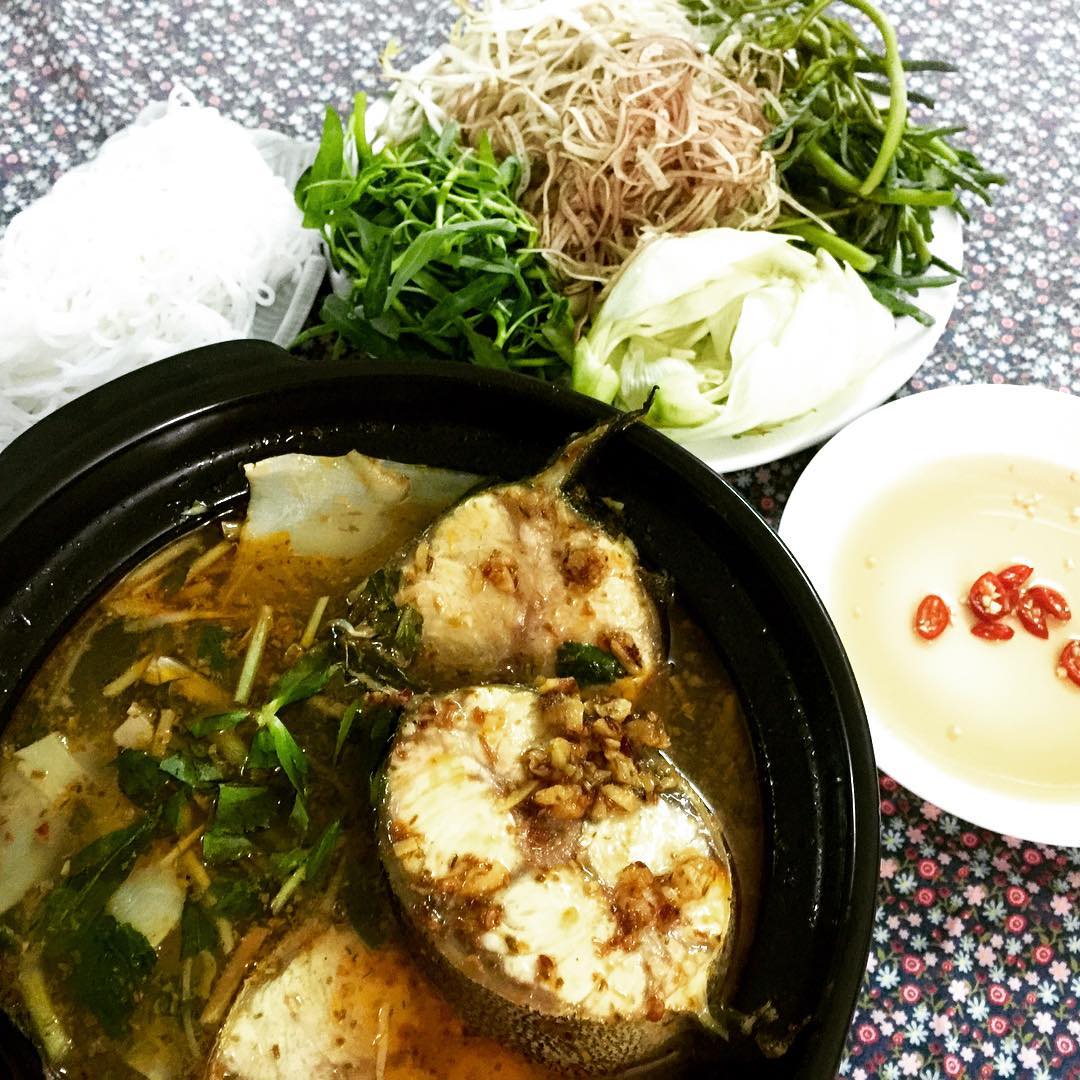 Cobia hotpot is a delicious dish that tourists love when coming to Phu Quoc
If you still do not know what to eat in Phu Quoc, then go to the restaurant to order a fish pot first. Make sure, this sweet, slightly chewy biting fish dish will fill you with ecstasy before ordering another dish.
Address: Phuong Dong Quan, An Thoi town, Phu Quoc
10. Phu Quoc green pepper chicken
Phu Quoc is not famous for seafood dishes. But Phu Quoc is also known as the "kingdom of pepper". Because pepper is considered a specialty of Phu Quoc , grown in many places on the island. So when traveling here, do not forget to enjoy the dishes prepared with pepper. Especially, the green pepper chicken dish makes many visitors "stunned" because it is so delicious.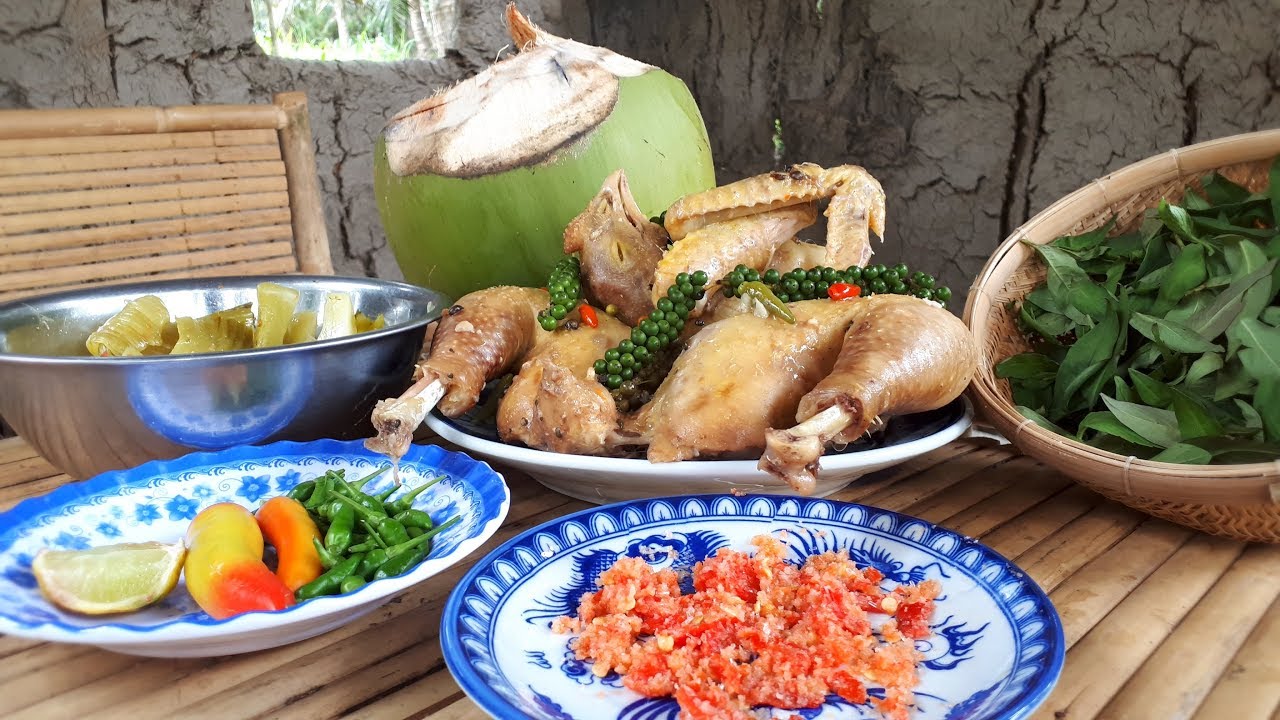 If you are still wondering what to eat in Phu Quoc, then folding chicken with pepper is the choice you cannot refuse. The chicken used to process this dish is usually garden chicken, strong and sweet. Blending with pungent green pepper, a delicious chicken dish in the right tone will be born.
Address: Vuon Apple Restaurant – Cua Lap, Duong To Commune, Phu Quoc District, Kien Giang
Visit Phu Quoc, do not forget to enjoy the food at the top 6 delicious restaurants mentioned above. Make sure you have the most delicious lunch times in Phu Quoc.
Photo: Internet