Impressed by its unique architecture, "combined" from millions of different pieces of cicadas, Linh Phuoc Pagoda has become a destination attracting check-in visitors when visiting Dalat.
Linh Phuoc Pagoda is located on Highway 20 near Trai Mat, far from the city. Da Lat about 8 km. In recent years, the temple is famous and known to many people for its unique architecture.
The pagoda was built in 1949 and underwent many restoration.
The temple campus is large, including many different large and small projects. The path in the temple is winding and winding, making visitors sometimes feel lost in the maze.
From the entrance to the pagoda, there is a feat of thousands of colorful bottles, crockery and ceramics. That is why the pagoda is also called Ve Chai pagoda so that visitors to the Buddha ceremony can easily distinguish it from other temples in Da Lat.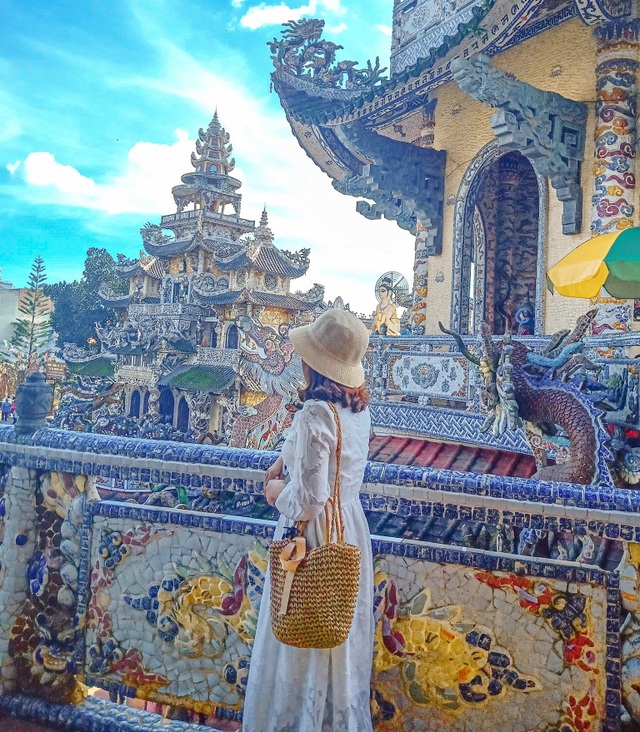 Right from the temple gate, visitors cannot help overwhelmed with the dragon winding around the statue of Maitreya Buddha. It measures 49m in length with the dragon's body inlaid with more than 12,000 beer bottles.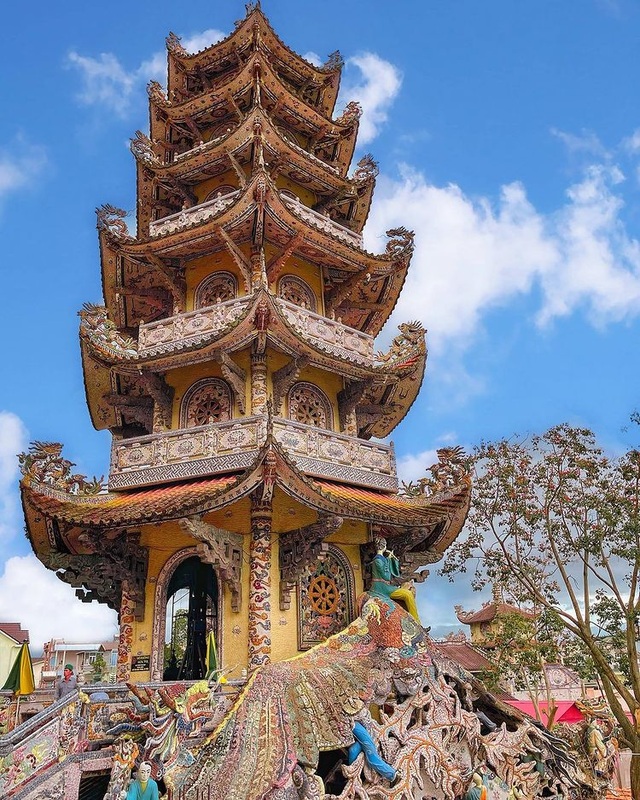 In the temple campus, there is Linh Thap tower recognized as the tallest bell tower in Vietnam in 2008. The tower consists of 7 floors, 37m high, sophisticated design, surrounded by eye-catching statues.
Standing from the Linh Thap tower, visitors can see the 33m long main hall. This area has a high ceiling, decorated with clouds and sky motifs.
Surrounding is the space to worship 324 statues of Quan The Am Bodhisattva and a giant statue placed in the middle of the temple.
Coming to the main hall, visitors can also admire two rows of ceramic mosaic dragon columns and many reliefs introducing the history of Buddha Shakyamuni, the classic in the Dharma flower, Amitabha Sutra.
At Linh Phuoc Pagoda, there is also a statue of Bodhisattva Quan The Am which is attached with the feat of 650,000 famous immortal flowers. The statue is 17m high, weighs 3 tons, was completed by 30 artisans, 600 Buddhists in 36 days.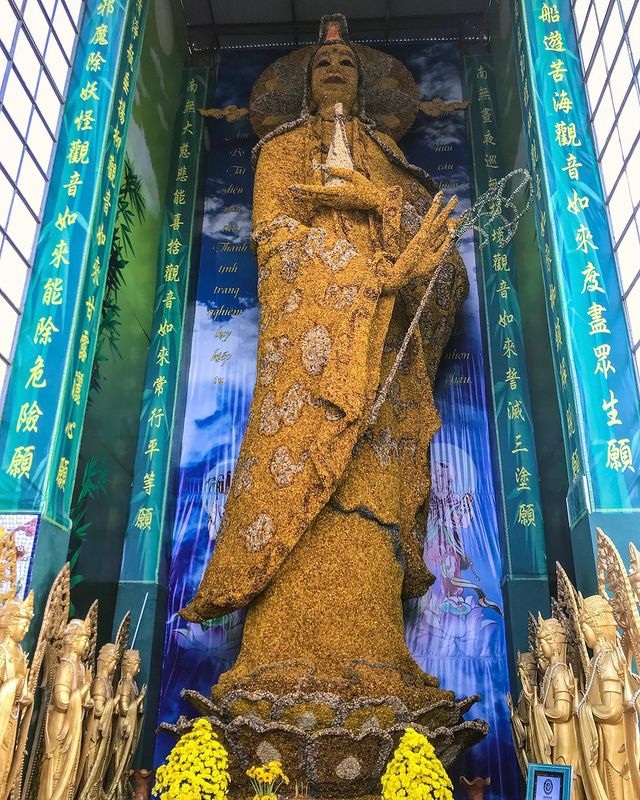 With a total of 11 records, Linh Phuoc Pagoda is currently the temple holding the most national records in Vietnam.
In addition to the "unique" architecture, visitors to the temple can also admire the wax statue exactly like a real person or the 18-storey "item of the market" with a total length of up to 300m, decorated with many strange shapes. strange, creepy.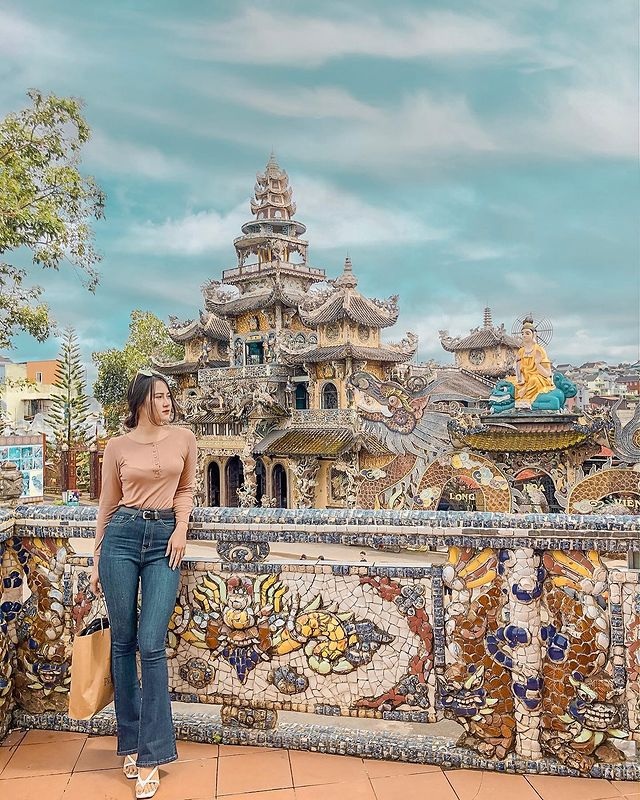 Not only a quiet, spiritual space, Linh Phuoc Pagoda is also a check-in place that attracts many tourists from all over the world. The unique, colorful, mosaic walls are loved by many young people, chosen as a beautiful "virtual live" background.
From the temple, visitors can also admire the poetic, bold mountain town landscape with green pine hills around. Therefore, Linh Phuoc Pagoda is also considered one of the most beautiful places to watch the sunset in Da Lat.
Follow Dân trí