Dalat is known as a fairy-tale place, a muse to artists' souls with a desire to be in tune with nature. Dalat in the eyes of an artist or a transfer enthusiast is not only for enjoyment, for relaxation, but also as a place to experience roads, explore real, calm scenes. There is a miniature Dalat insight if you stand on Thien Phuc Duc hill!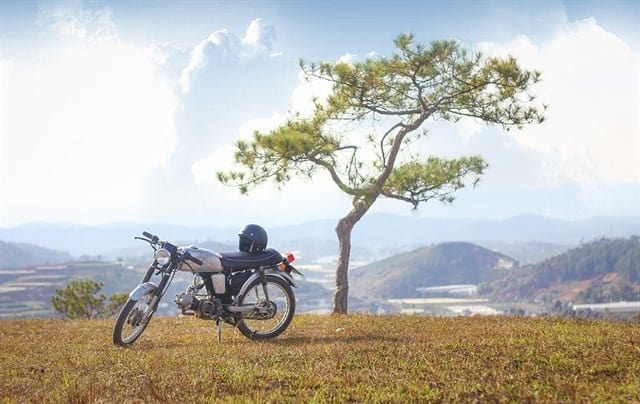 So where is Thien Phuc Duc hill?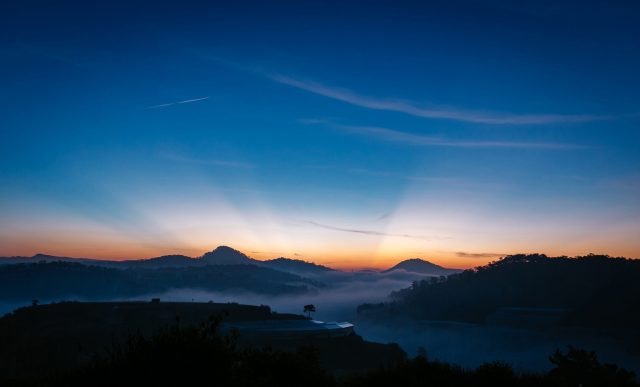 Located opposite the bustling Lang Biang peak of tourists, Thien Phuc Duc hill brings a different nuance. About 6km from the city center, Thien Phuc Duc Hill is always quiet and quiet as if sleepy in the fog. As a hill that is little known to ordinary people but familiar with travelers, Thien Phuc Duc Dalat is a wild, majestic place but no less "love" so you can comfortably take pictures without worry. listen to crowded tourists!
Road to Thien Phuc Duc hill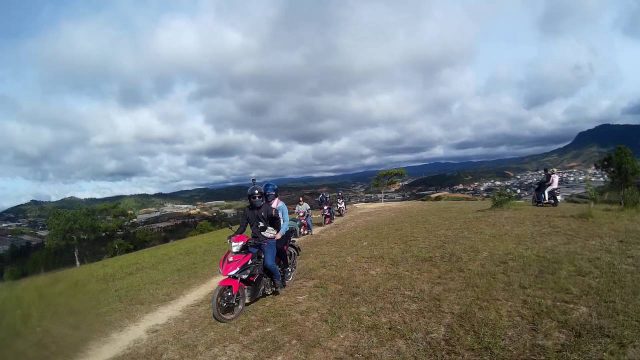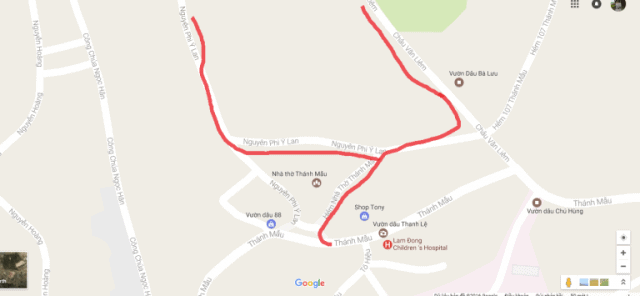 Since it is a place that has not been exploited much, the road to the hill is still quite difficult. The road to the hill is considered an interesting and new experience for tourists. Directions to Thien Phuc Duc hill you can find many on the web, but really not all roads are easy to go and suitable. Exiting the flat asphalt road, the road up to the top of the hill will gradually narrow down to a small, narrow, steep, steep road until you see the high altitude far away is Thien Phuc Duc hill . 
Therefore, coming to Thien Phuc Duc hill is not a small determination. Surrounding the hill is mostly deserted grass fields and rare people, so you just need to leave your car at the foot of the hill, take about 20 minutes to walk to the top of the hill to be able to see a beautiful miniature Dalat dream!
Perfect cloud hunting spot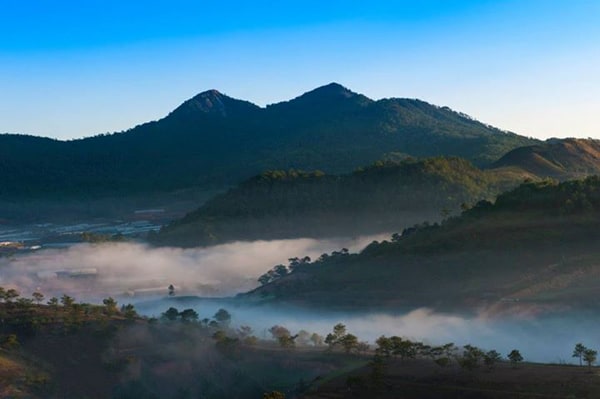 Da Lat has a wonderful climate a day with four seasons, so cloud hunting in Thien Phuc Duc is not a bad idea. The best time is probably sunrise and sunset. Arriving here in the early morning or evening, you will delight in admiring the misty cloud mixed with the thin mist, embracing the peaceful hill together.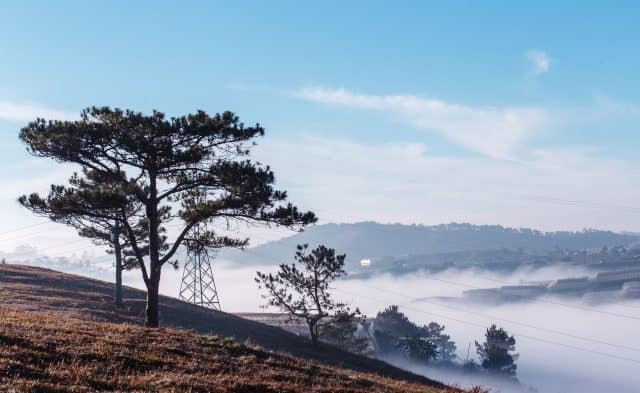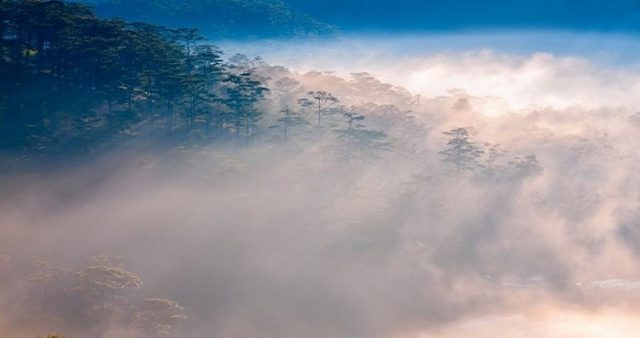 Quiet, quiet space is the first thing you feel in Thien Phuc Duc hill. It seems that the hustle and bustle of the tourist city cannot be touched here, Da Lat always hides a place that vibrates people, wild but peaceful like that.
Hugging Da Lat dreaming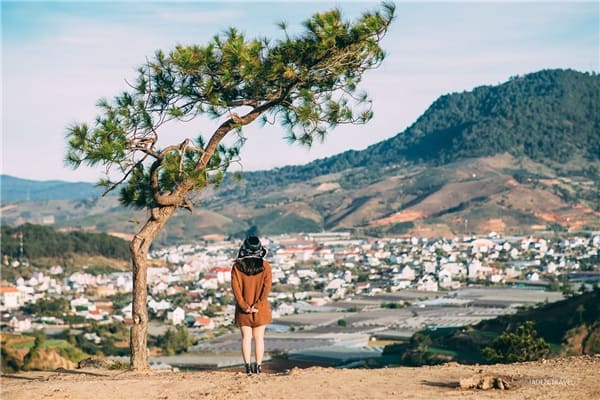 Only with a moderate height, but standing from the top of Thien Phuc Duc hill is enough for you to feel all the most beautiful, poetic and most beautiful things of Dalat from above. From here, the parallel eyes can be seen, and the legendary Lang Biang peak can be easily seen. The green pine hills, the low-shadowed steppes, and the charming flowers mixed with the mist of thin clouds are what you can feel when standing here.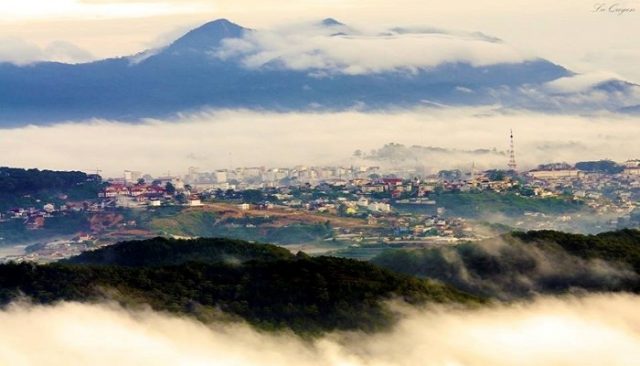 Coming to Thien Phuc Duc hill, you will not have to worry about finding a beautiful angle to live virtual, because every moment you pick up the camera, you have collected very loving angles into the lens! There will be no more waiting scenes to take a picture in the famous legendary place, you can freely take check-in pictures with the most sparkling photos and spaces.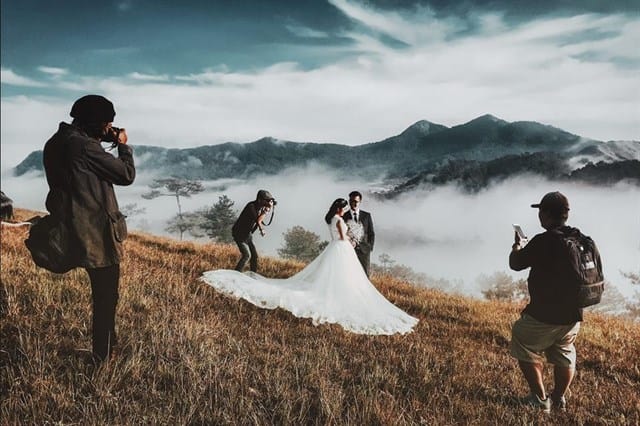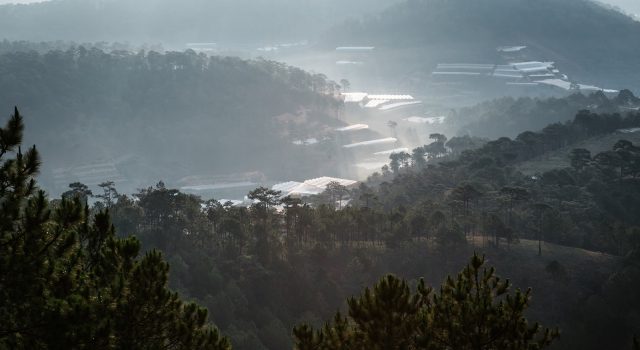 Just one click " review Thien Phuc Duc hill " you will easily get experience to catch the "golden moments" here. Sunrise and sunset scenes are probably the most mentioned scenes when it comes to Thien Phuc Duc hill. Because, it is these two "zodiac" hours when the hill has the most serene, magical and attractive look. When it was not quite bright, the sun peeked behind Lang Biang mountain, the whole Da Lat was covered with light yellow mixed with morning mist. The first rays of sunlight slowly emerge slowly, like gently and gently awakening a sleepy soul.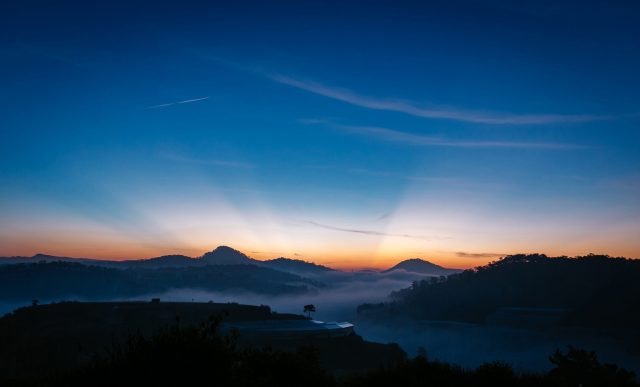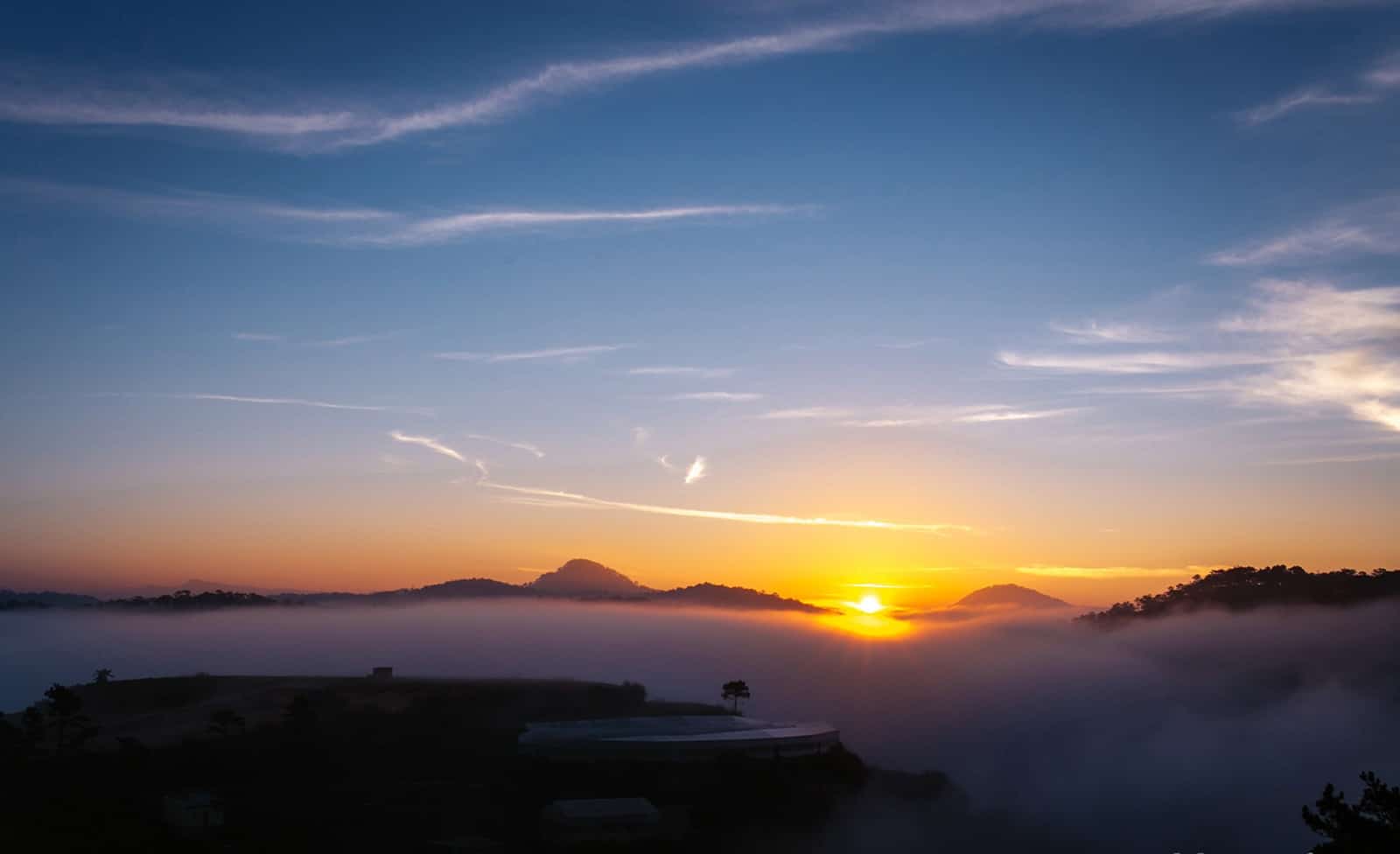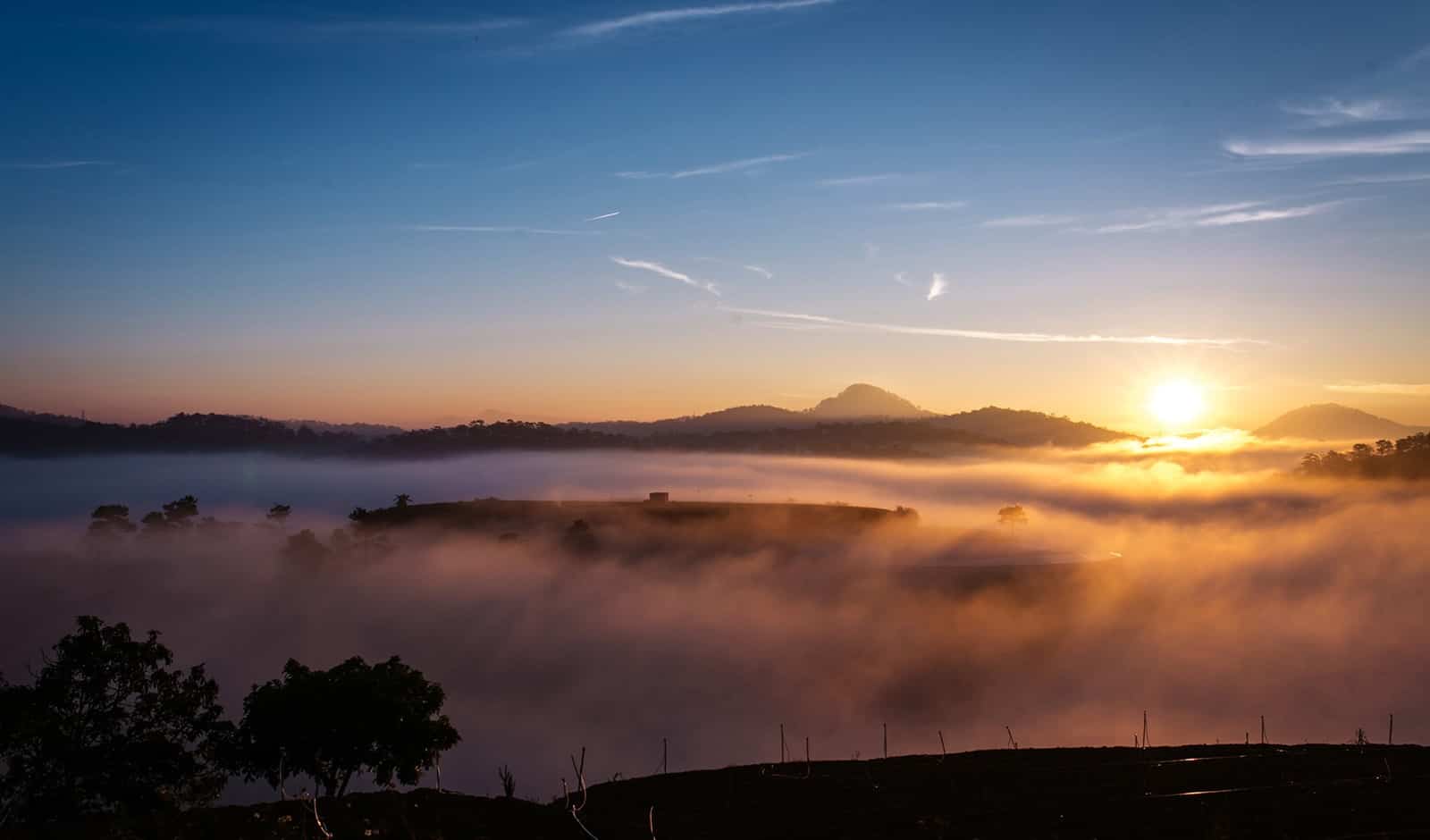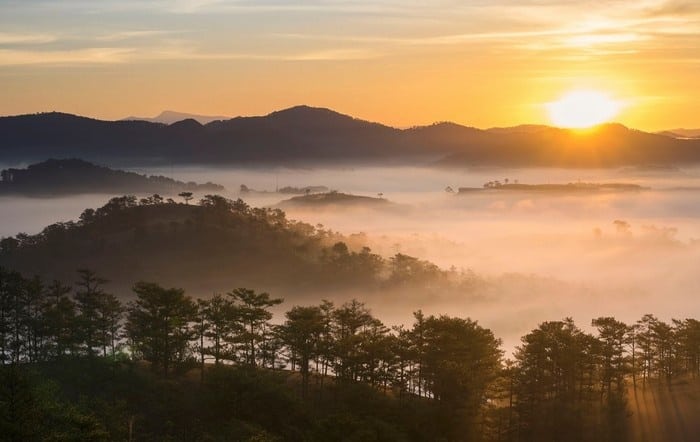 Sunset is when Thien Phuc Duc hill has the most mysterious color. The sky is surrounded by the pink of clouds, you will be amazed at the wonderful scenery, with the distant not knowing whether it is mist or smoke from peaceful houses.
Night was also when the dark, starry sky appeared. Having set foot on the top of Thien Phuc Duc hill , everyone wants to stay here for one night, with an absolute quiet space, so that they can enjoy this mysterious but not scary night. Camping overnight on a moderate hill is an enjoyable experience to try if you have "snorkeling" here!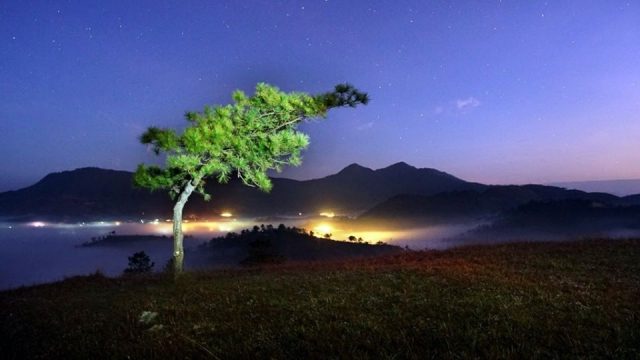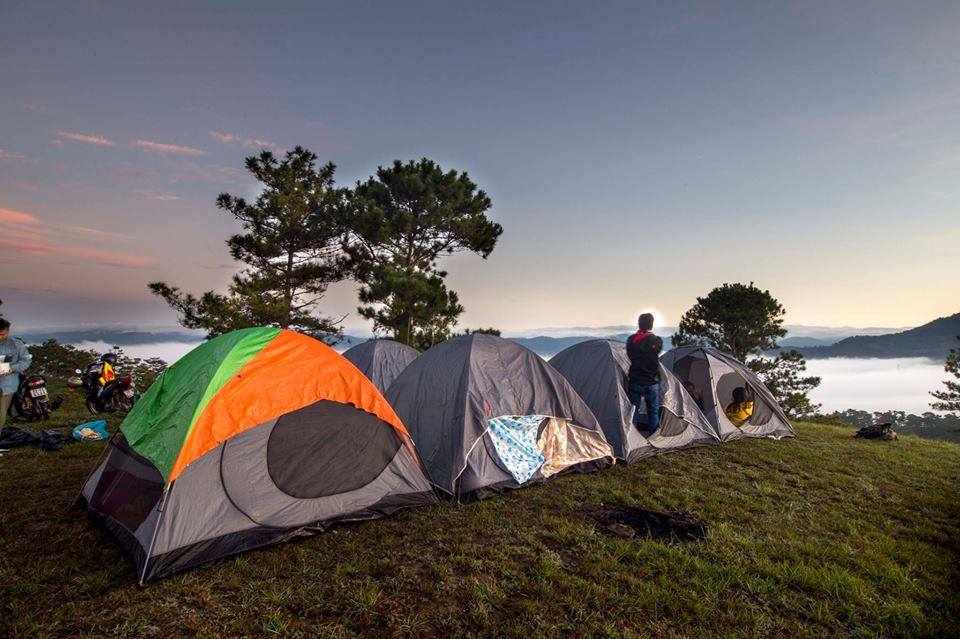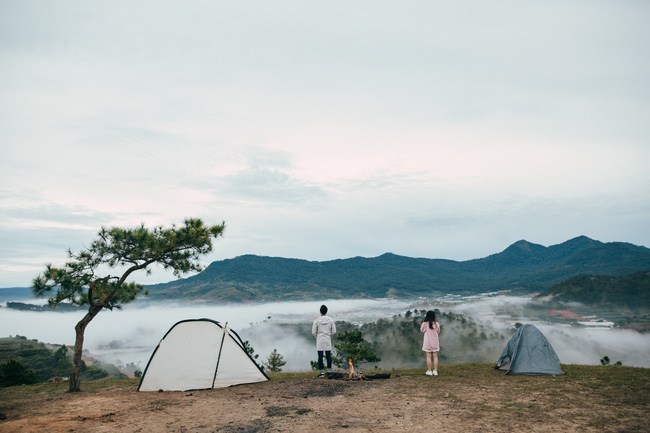 When coming to Thien Duc Phuc hill, a legendary image that cannot be ignored is the lonely pine tree. A spindly, skinny pine tree with few foliage stands alone in the middle of the immense hill as a remarkable highlight of this hill. If you have the opportunity to come to Thien Phuc Duc hill, do not forget to check-in the true virtual living photos of the foggy city!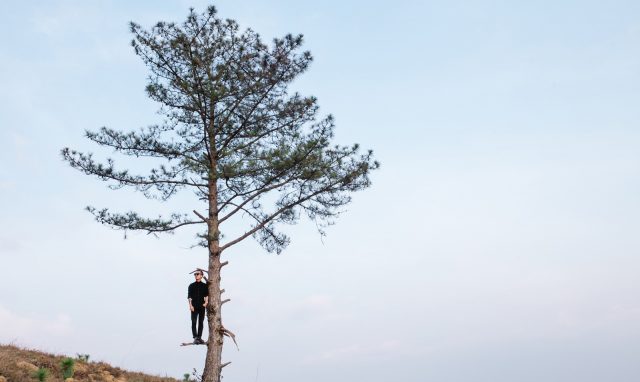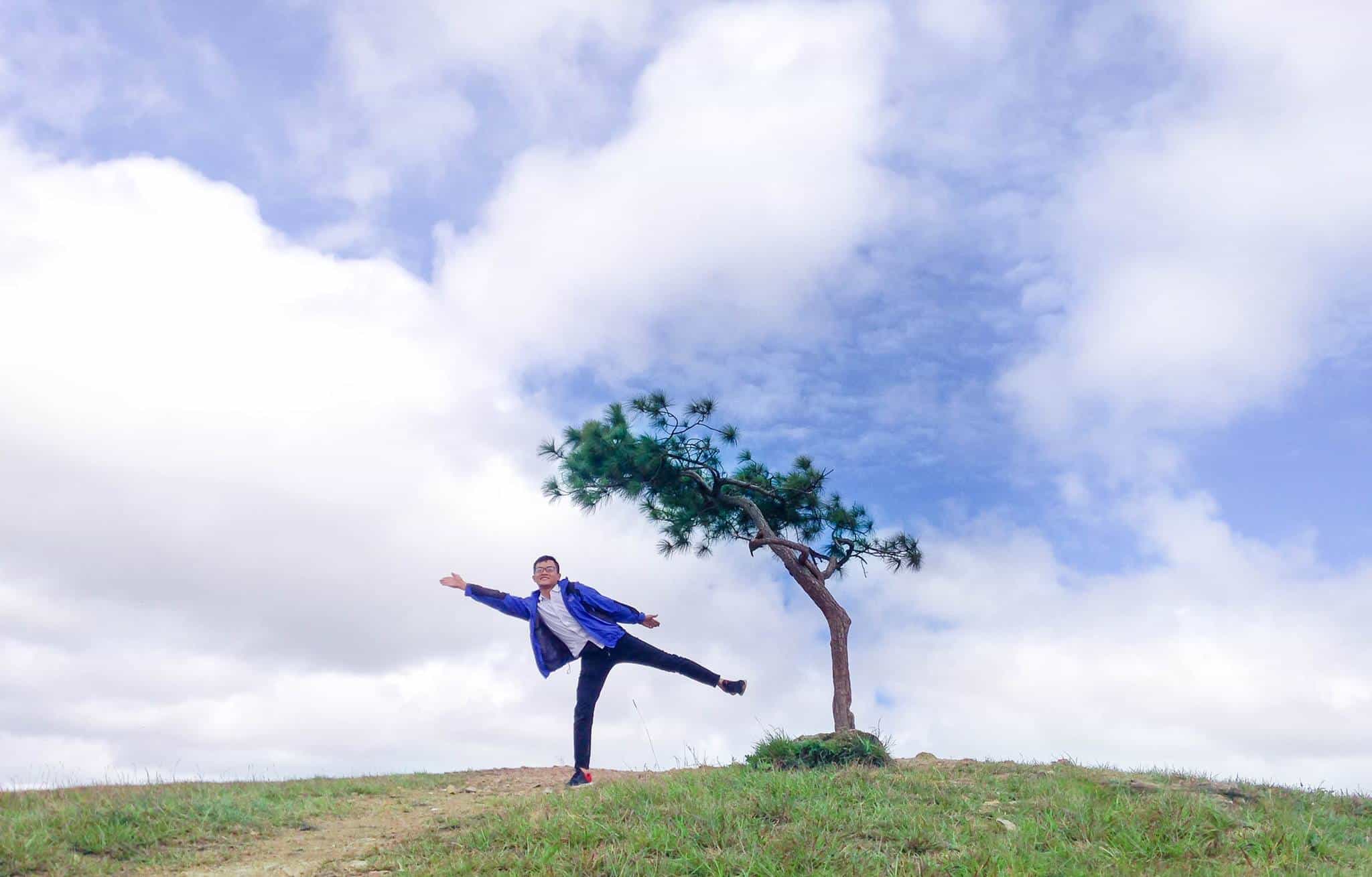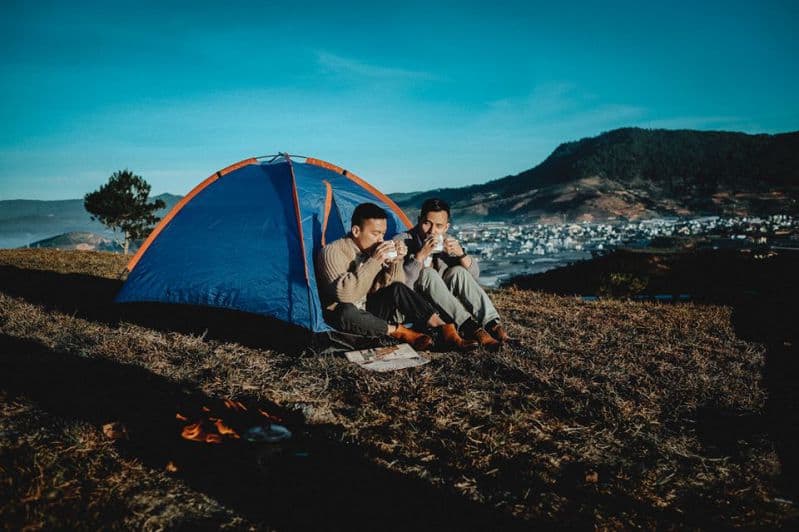 A very different Dalat when up with Thien Phuc Duc hill. A Dalat is so wild and peaceful, but not cold or lonely. Thien Phuc Duc Hill is a place not to be missed if you come to this misty city!