Robinson Nha Trang Island has recently emerged as the hottest name in 2021 with many new, unique and strange points. Owning a long stretch of sand combined with a clear blue sea all year round and there are many free games every day, this place now attracts tens of thousands of tourists every month.
Lying in the middle of the immense sea and sky, in Cam Ranh Bay there is a small island that is likened to "wild Robinson island". This is an ideal destination for people to "escape" from the hustle and bustle of the city.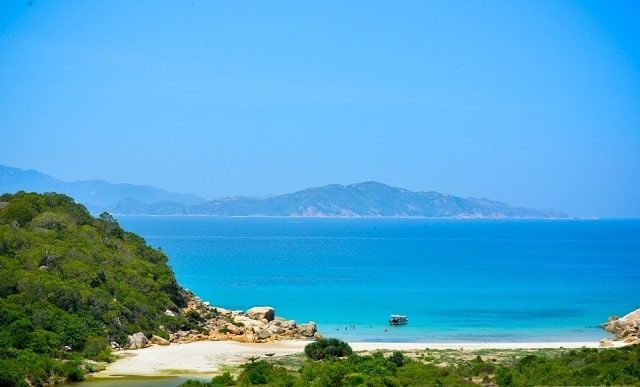 Land wing 20km, Robinson Nha Trang Island is a small island in Cam Ranh Bay, Khanh Hoa province. Previously, the name Robinson was used to refer to the Tu Binh island cluster ( Binh Ba , Binh Hung , Binh Lap , Binh Tien). But then it was found that there was a small island lying alone in the middle of Cam Ranh Bay, separate from the Tu Binh island cluster, the name Robinson was "transferred" to this island.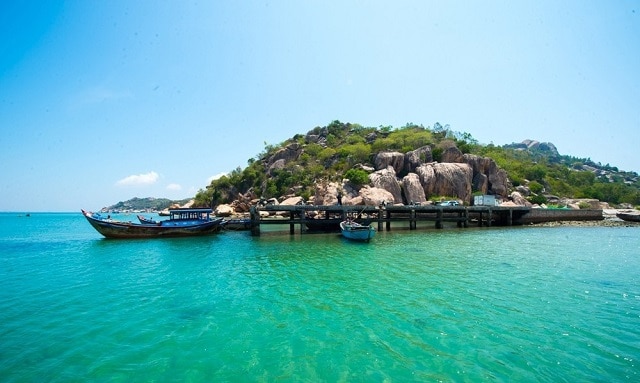 To reach the island, you must first move to Da Bac port. After 1 hour by boat, you will arrive on the island, starting the journey to conquer this pristine island like a real Robinson.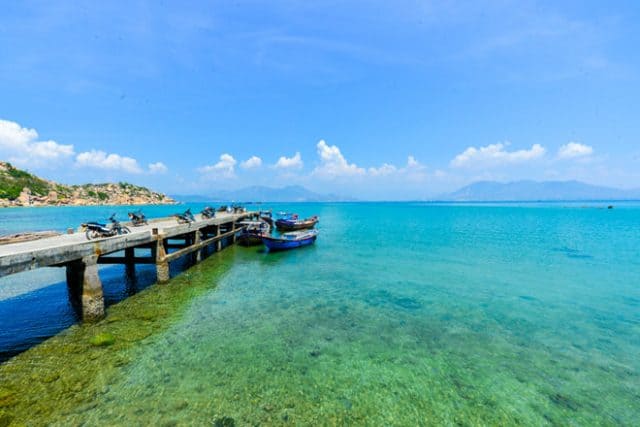 Robinson Nha Trang Island still retains its pristine features and does not have the appearance of services, so visitors coming here will enjoy exploring, enjoying and immersing in nature. You will be immersed in the clear blue sea water, roam on the endless stretch of fine white sand or conquer the bumpy rocks, the steep cliffs.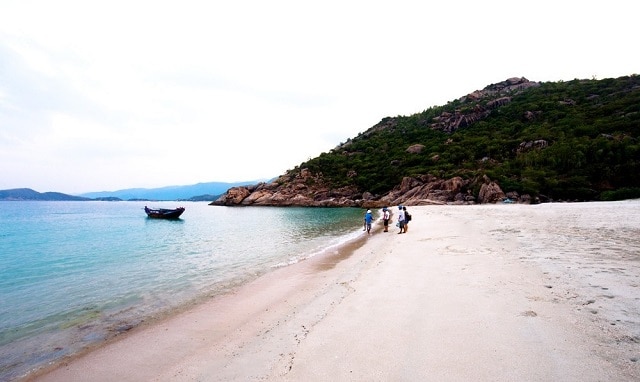 You can also participate in scuba diving activities, join fishermen in seafood and enjoy the freshest dishes on the island. This place is famous for all kinds of lobster and seafood cake with extremely "affordable" prices.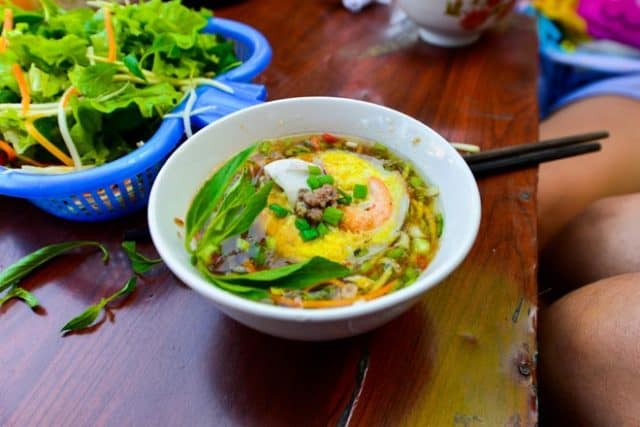 The facilities on the island are mainly built by the locals with the bamboo and neohouzeaua motels, in the natural direction, close to the beach. You can choose to stay here or rent a tent to camp with prices ranging from 150,000 VND.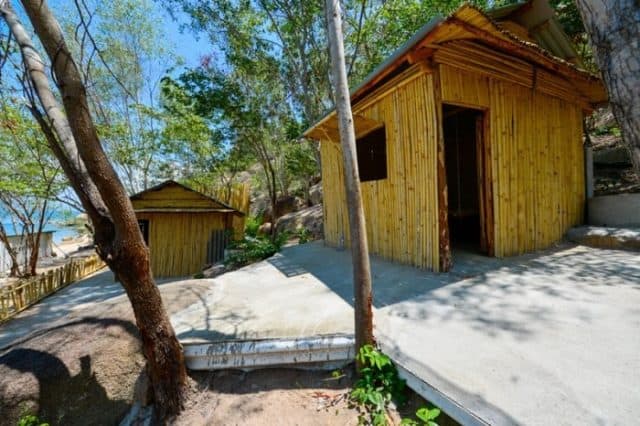 Or if you want, you can also take a boat back to the mainland to stay in more comfortable hotels and motels in Cam Ranh city.
Robinson – this small island lying in the middle of the vast ocean is a very suitable place for a trip "disconnect to connect". On a "desert island" with only sea, mountains, rocks, not too many services and modern facilities, everything seems completely separate from the bustling and busy world, you will be in harmony. I enter a peaceful nature, connect everyone together with all the most natural and sincere things.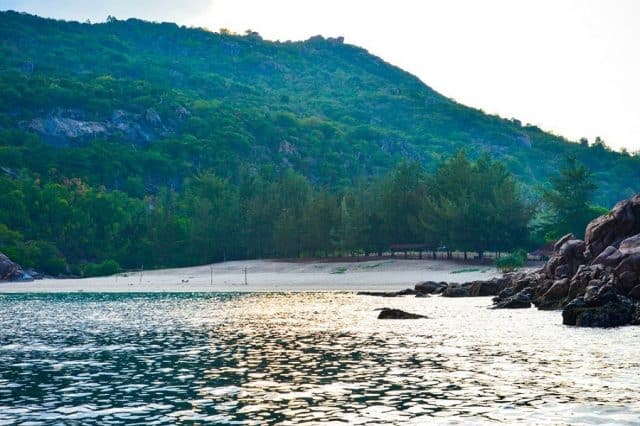 The hidden paradise in the middle of Cam Ranh Bay is beckoning, quickly "set up" with the best friends to discover this "deserted island of Robinson Nha Trang" right away!