A wedding organization for the youngest daughter, "elephant king" in the Central Highlands, Dang Nang Long held a unique ceremony to arrest the groom when 14 elephants pick up the groom and their relatives moved around the poetic Lak lake.
Mr. Dang Nang Long (living in Jun village, Lien Son town, Lak district, Dak Lak) – who is known as "the king of elephants" in the Central Highlands, when he owns the most house of elephants in Vietnam, he just held a ceremony to capture the groom for people. youngest daughter.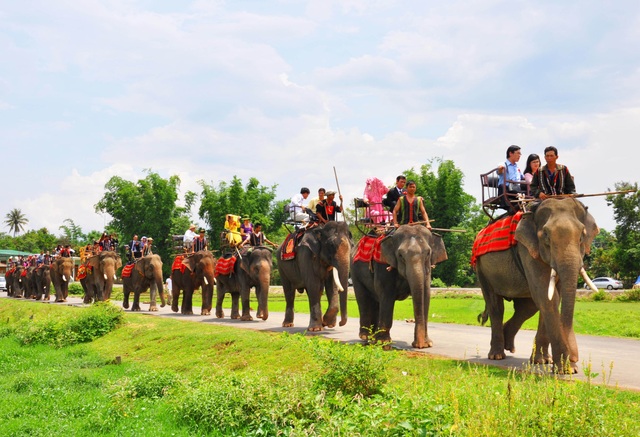 Mr. Long said that a total of 14 elephants joined the procession. In it, there are 7 elephants he owns and 7 other elephants of brothers and sisters in the family line.
"The herd of elephants carrying the bride, groom, relatives on both sides moved from the hotel to the banquet restaurant and walked around the beautiful Lak lake about 1km. This is the fourth time we have an elephant grooming ceremony, That is like a precious family tradition up to now ", Mr. Long shared.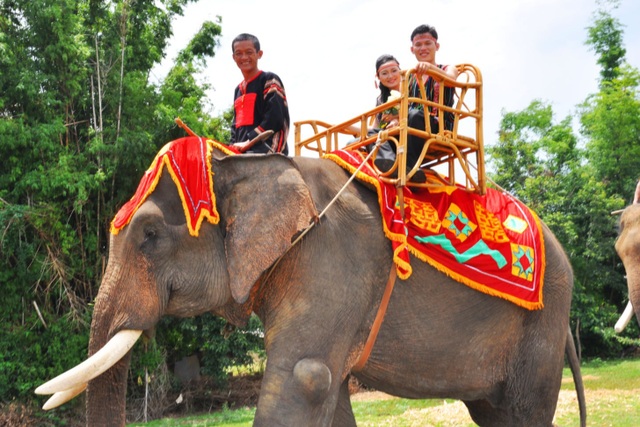 According to Mr. Long, his family is from the Cham ethnic group and follows the matriarchal system, so all weddings hold the grooming ceremony. His family's fourth in-law will follow his wife to live and work in Ho Chi Minh City.
The selected elephants during the grooming ceremony will wear a red cloth on their back to wish the couple a happy life and be pleaded with the elephant (elephant operator – PV) to sit in front to control the elephant to move as he wants. .
When a herd of elephants moved on the road with many people, visitors were very excited and recorded these rare images.
Besides, at his daughter's wedding, Mr. Long also organizes traditional ceremonies with unique and impressive cultural features of the Central Highlands. Follow Dân trí