And a long year has passed to welcome a new year with lots of happiness and hope. Da Nang is always beautiful and green to welcome the return of visitors, check-in spots are constantly being discovered and there will be extremely interesting spots waiting for you in 2021.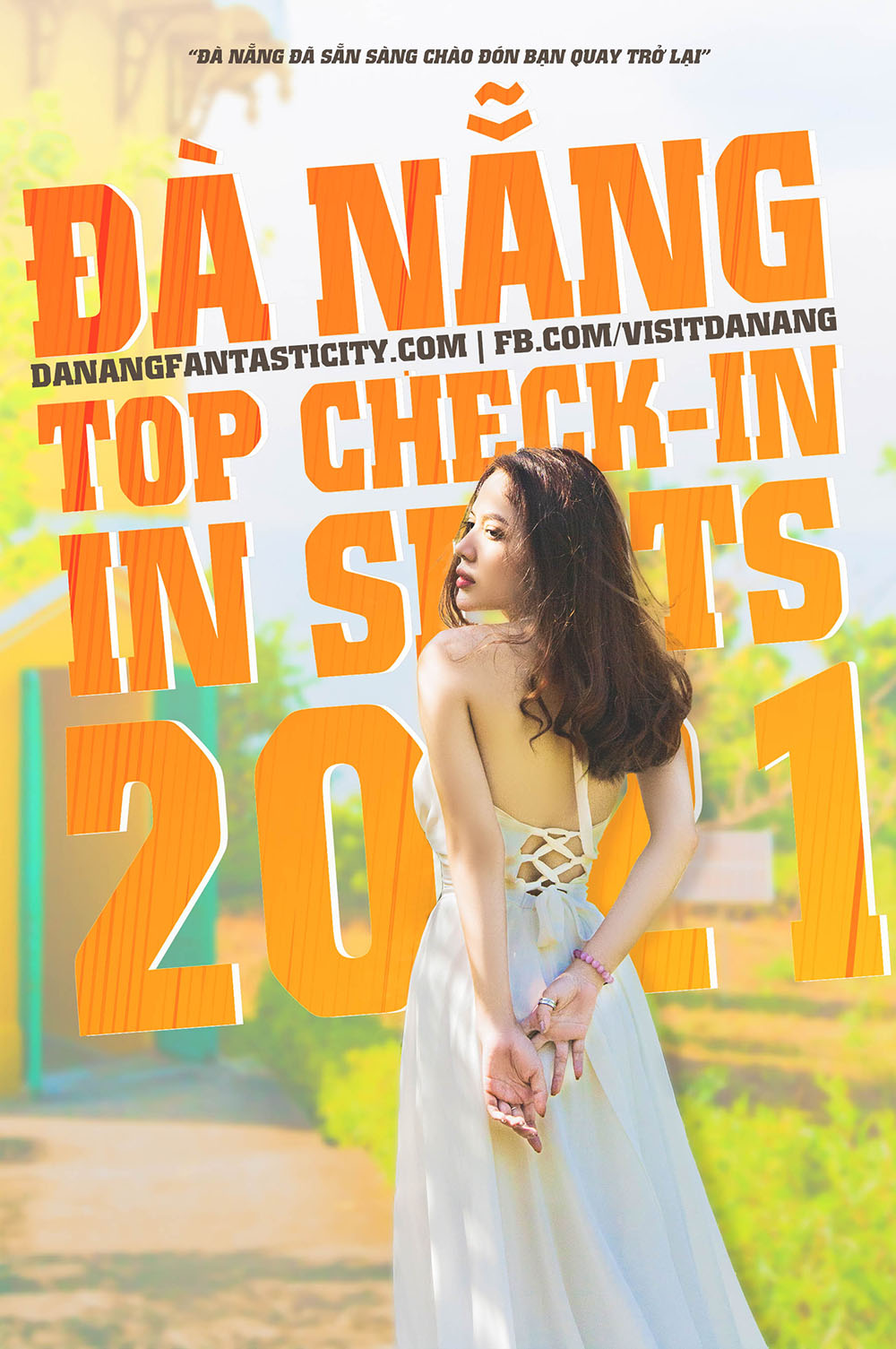 Free admission tickets at 4 points
Coming to Da Nang in 2021, visitors and friends from far away will be completely free of ticket prices at 04 extremely interesting points: Marble Mountains, Da Nang Museum, Museum of Cham Sculpture, and American Museum Da Nang Art.
Sun World Ba Na Hills – new experiences
Sun World Ba Na Hills is always the number one favorite check-in point for visitors to Da Nang, not only that, events and festivals are held regularly, in 2021, Sun World Ba Na Hills will brings visitors a very interesting experience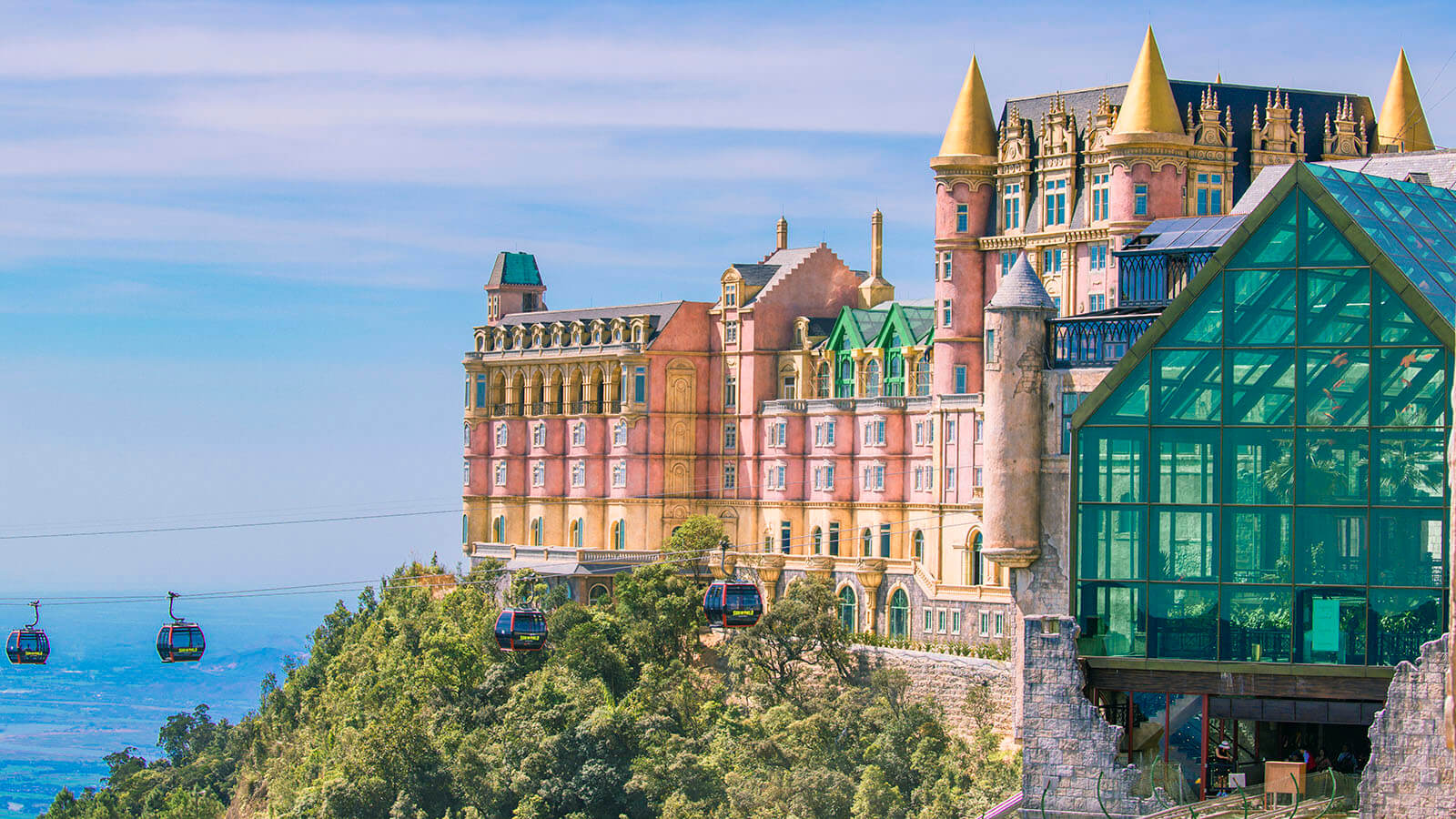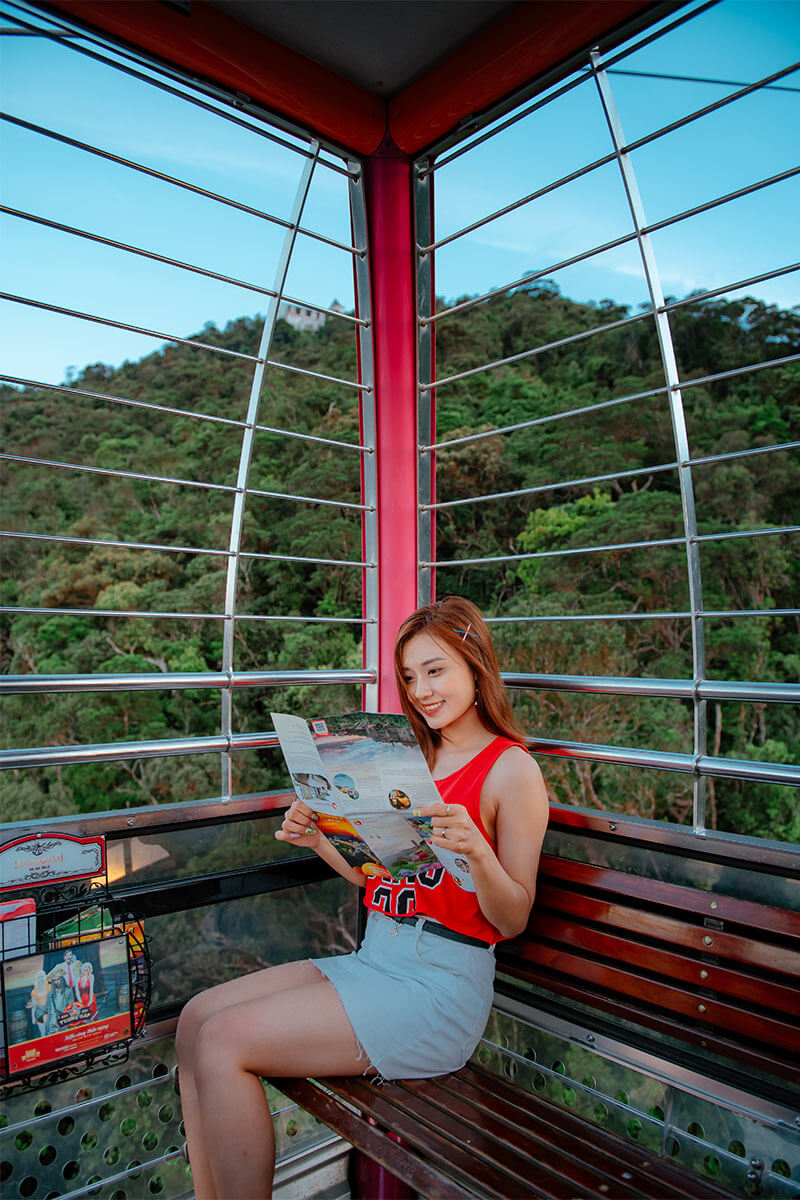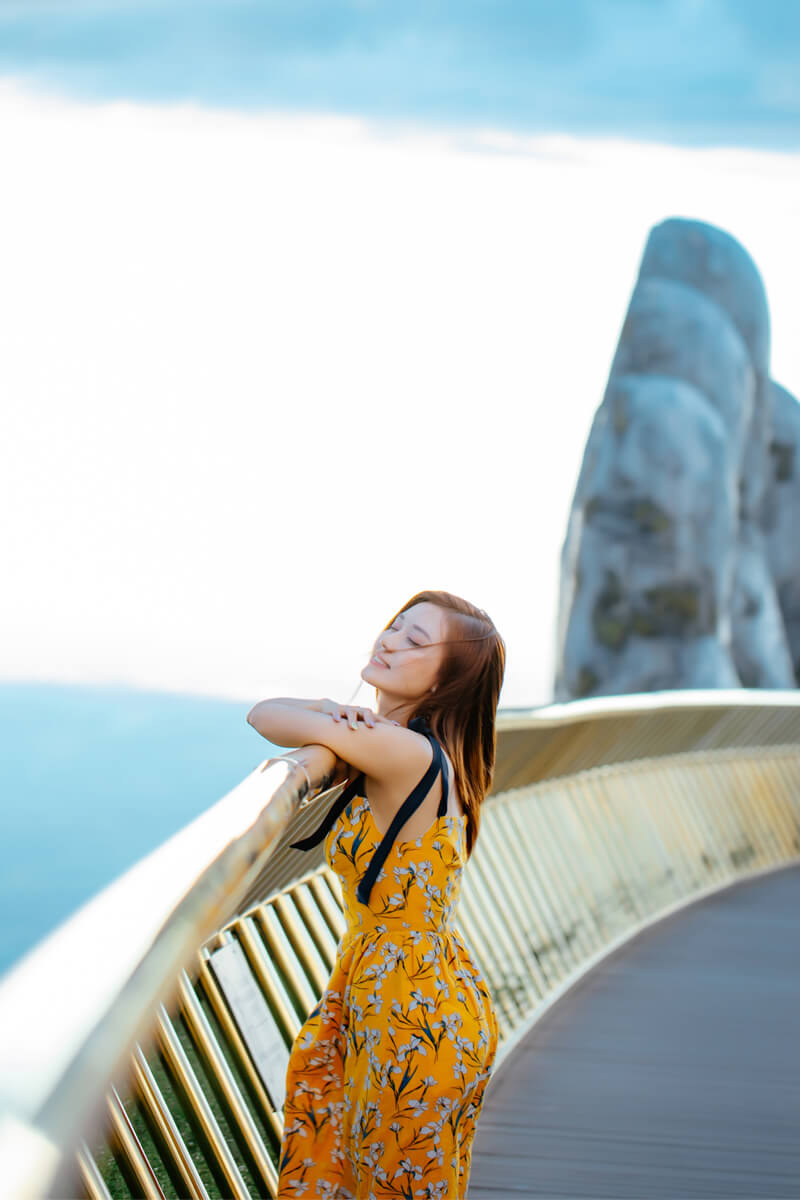 European Fair: From February 2021, Fair Europe will be officially launched. Here, visitors will be lost in the European sky with extremely special activities: Swinging animal, Wage Swinger
Cinema 4D: Released on April 30 – May 1, 2021.
Launching the 6th cable line with new landscapes, Sun World Ba Na Hills will surely be a check-in point that cannot be ignored in 2021.
Immerse yourself in majestic nature and experience health care activities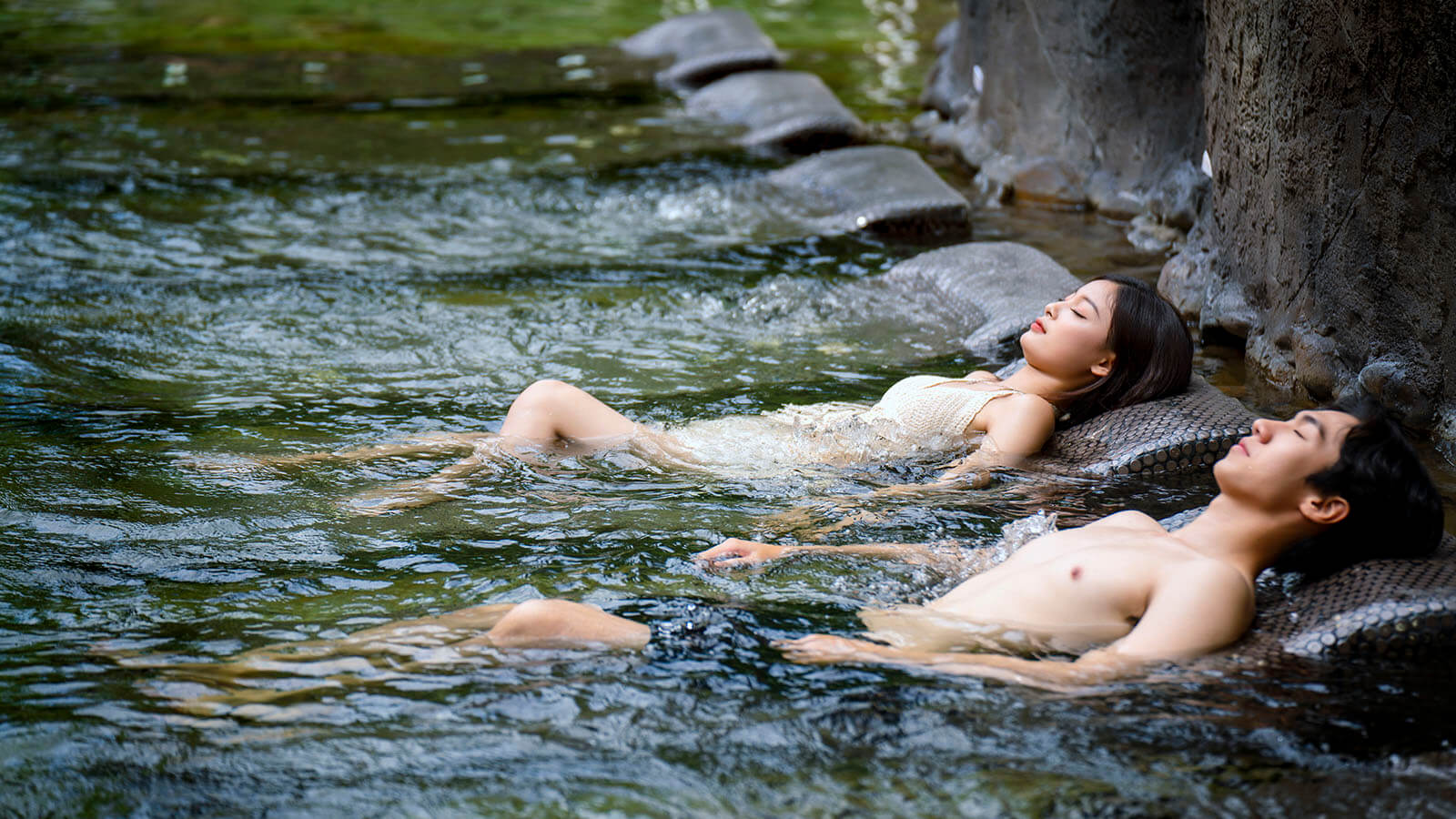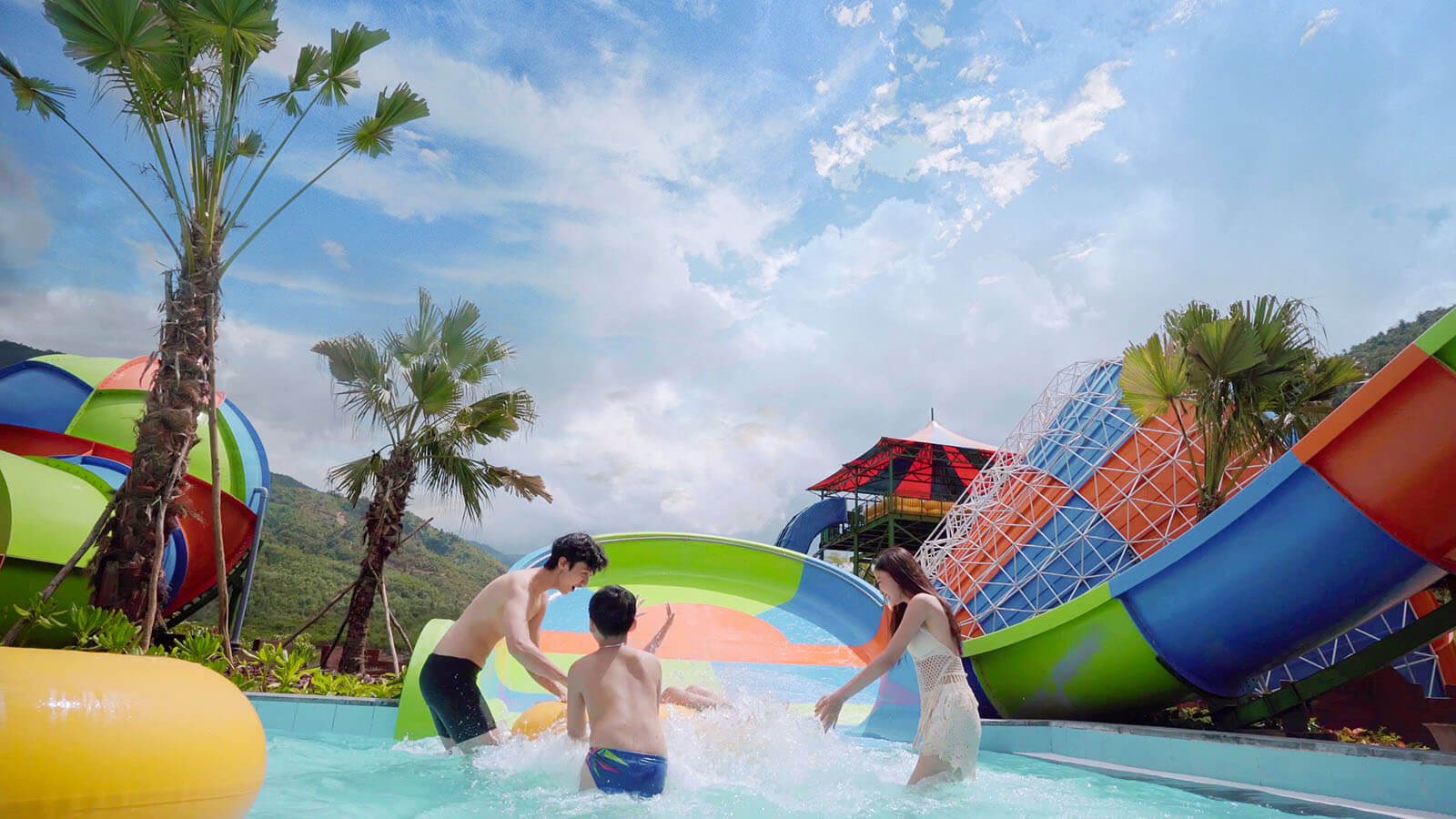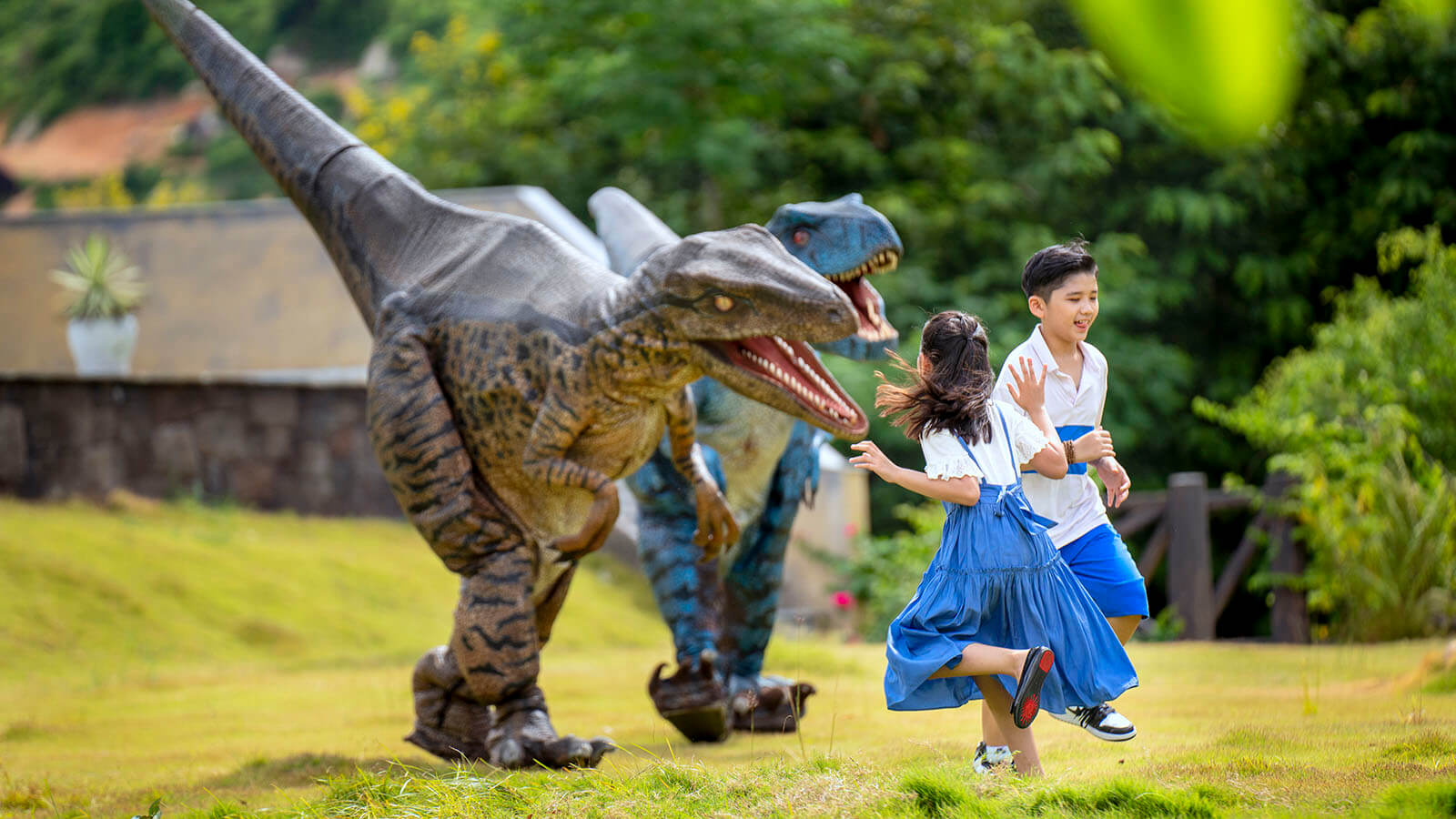 Nui Than Tai hot spring with extremely new experience packages: Staying at Ebisu Onsen Resort hotel according to 4-star standards; Free onsen bath service; Himalayan salt rock sauna; Hot mineral bath services, mud baths … and games at water parks such as tornado slides, cosmic black holes …; Than Tai Temple Festival takes place from the 2nd day of the Lunar New Year …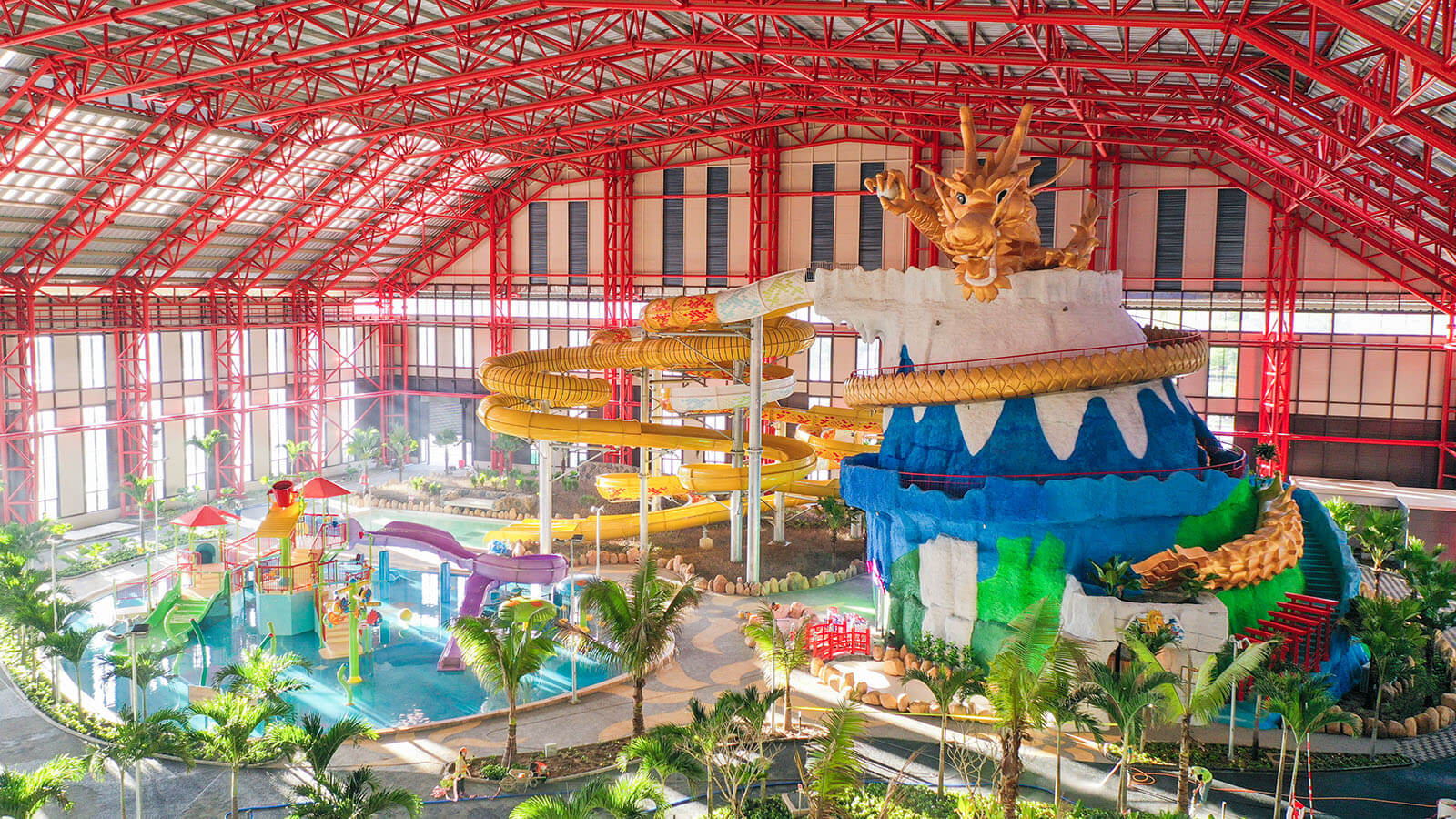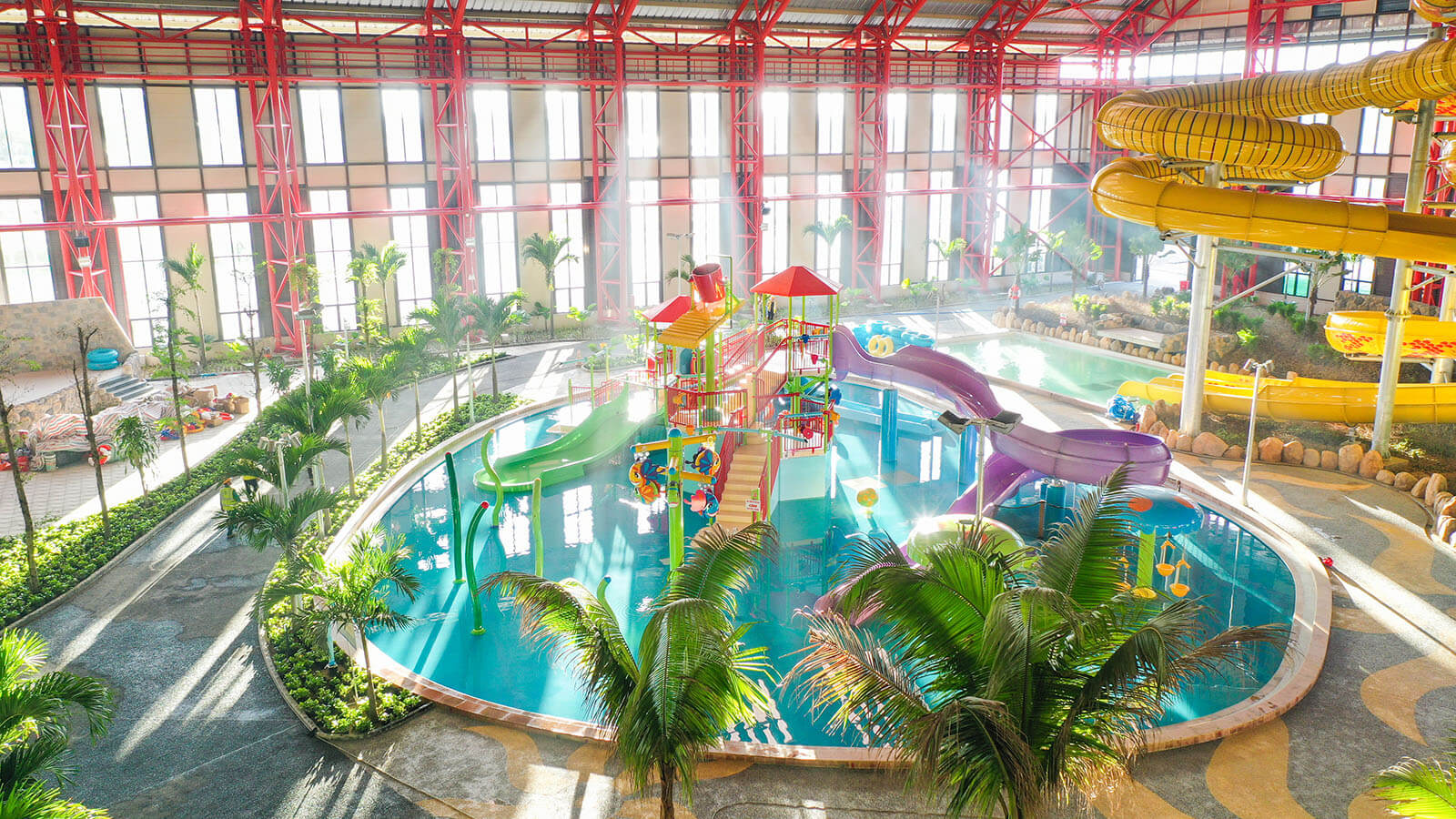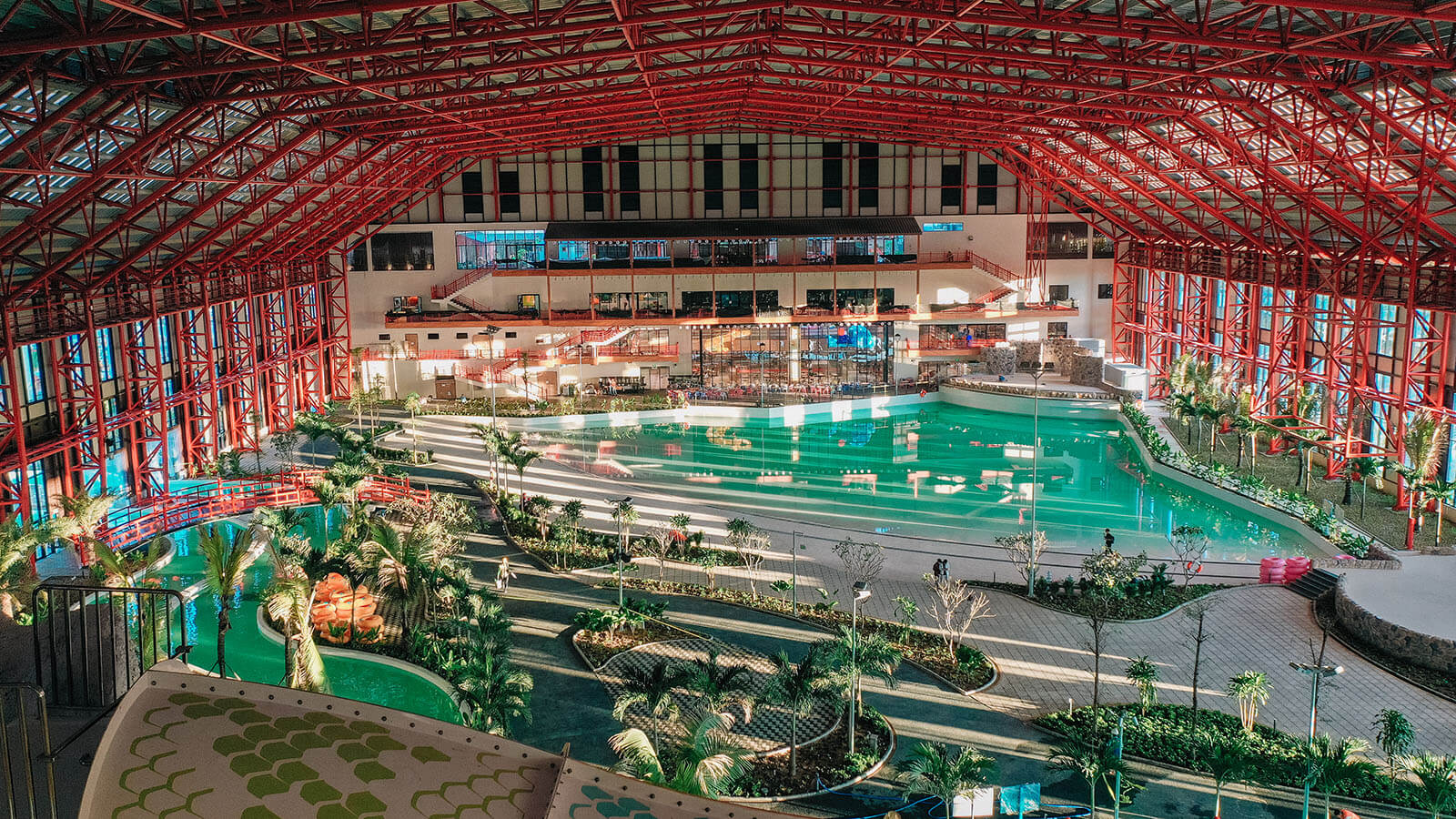 The Mikazuki Water Park 365 indoor hot water park complex is a great Japanese creation dedicated to Vietnamese and international visitors for leisure activities that can take place all year round, bringing experiences very new and interesting.
The Mikazuki Water Park 365 system in the complex has a large area with the combination of a wave pool, lazy river and especially a swimming pool with a dragon slide 15 meters high and 140 meters long.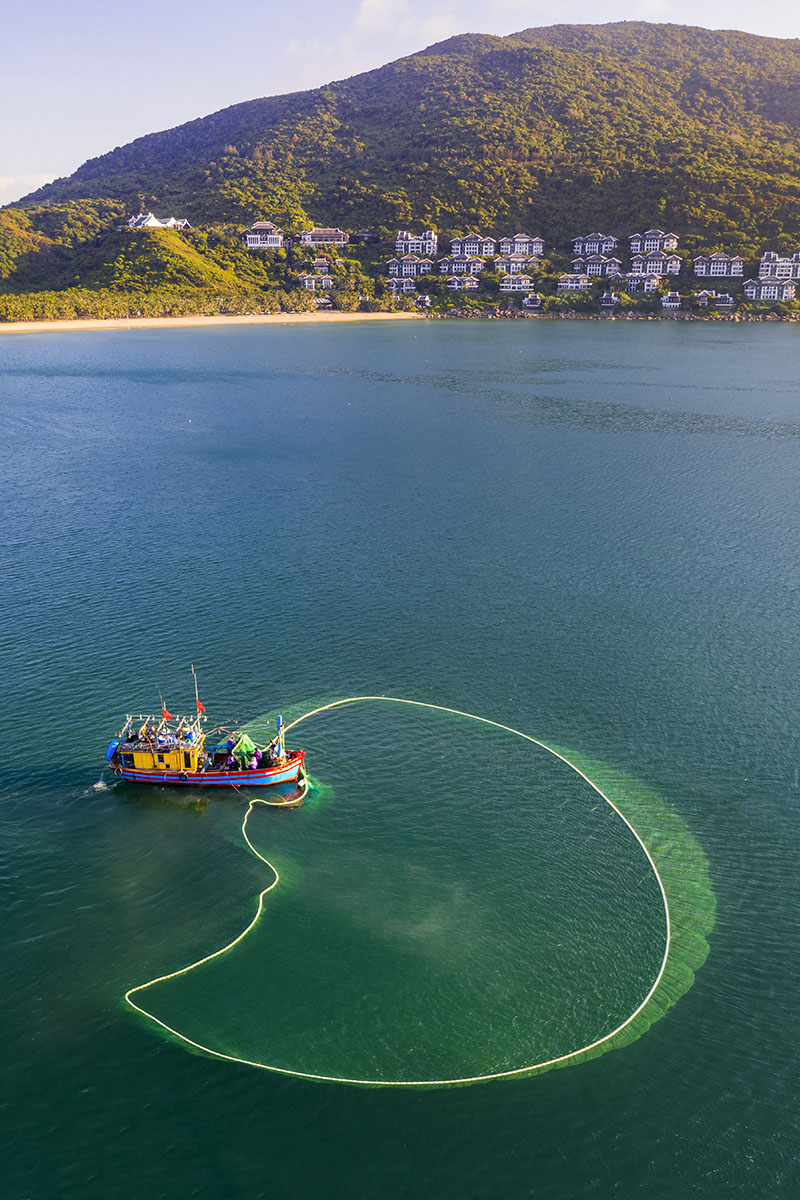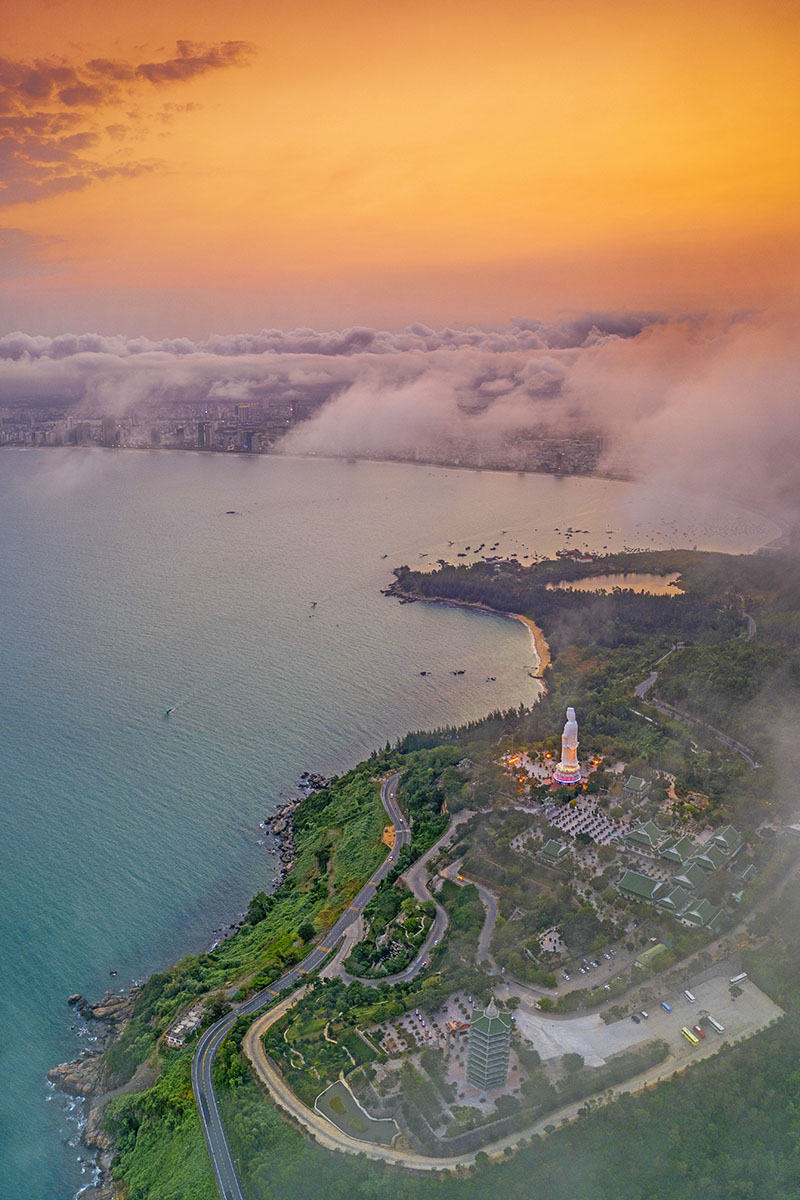 Da Nang beach is always mentioned with a very peaceful beauty and it is not coincidental that it is voted as one of the most beautiful beaches on the planet. If you have the opportunity to visit Da Nang, you should definitely not miss the beautiful beaches here.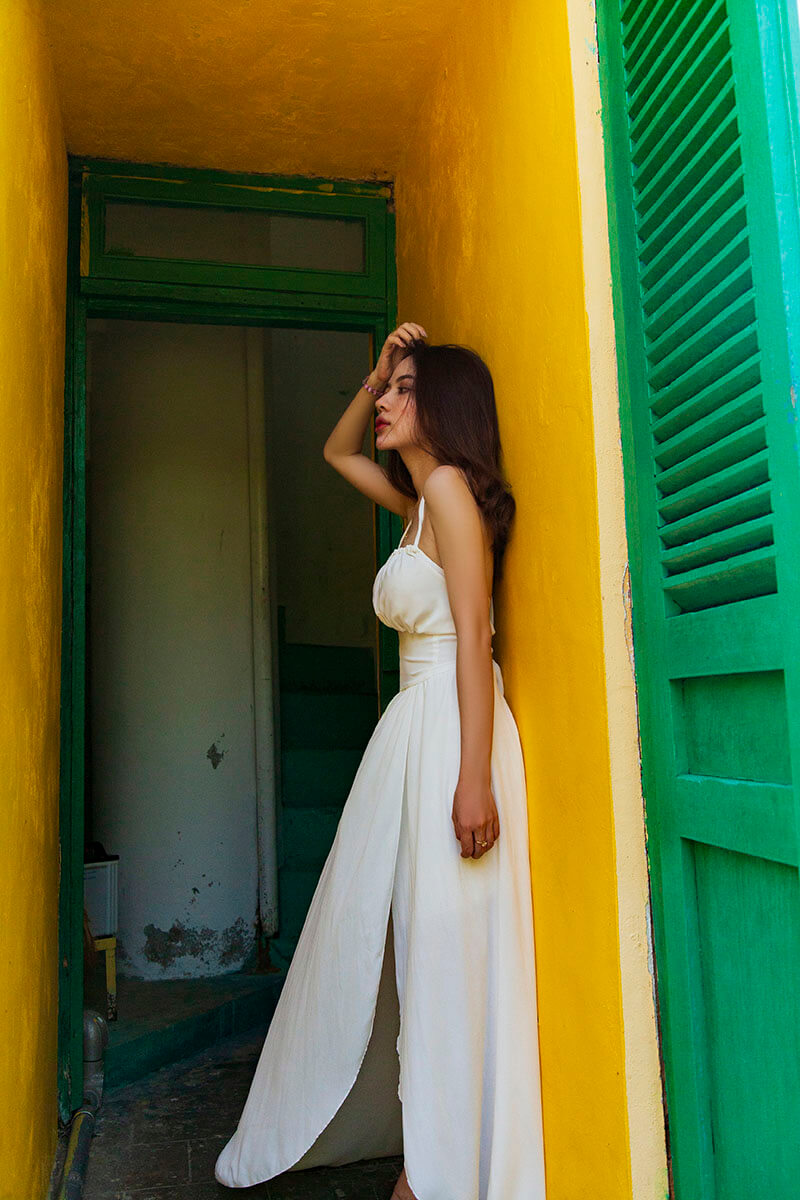 Son Tra peninsula is known as the "jewel" that nature bestows for tourism in Da Nang. In addition to the famous landscapes such as Linh Ung Pagoda, Ban Co Peak, Multi-year Tree, Obama Stone … Son Tra Peninsula has many new places that you must definitely explore such as: Tree Da deer, Hai Dang Tien Sa waiting for you to be examined pretty much!
Da Nang is ready to welcome you back. Please visit Da Nang to feel a lot of beauty and experiences in Da Nang and to receive a lot of love from Danang people!
---
Experience Da Nang self-sufficient tourism 2021 can not be more detailed
When understanding the travel experience Danang fully self-sufficient in 2021 and detailed below will help you have the perfect trip, experience and savings in the most liveable cities Vietnam today. Let's explore Da Nang tourism together, Let's go!
Experience Da Nang tourism 2021
Da Nang is one of the cleanest and most beautiful cities in Vietnam, with rapid economic growth. It is a city with many famous landscapes such as Ngu Hanh Son, Cu Lao Cham Island, Han River … and many entertainment areas. In particular, Da Nang has many legendary bridges with unique architecture such as Dragon Bridge, Song Han Bridge … In addition, Da Nang has very good security service, you are completely assured when traveling here.
If you have a plan to travel to Da Nang, please carefully read the experiences of Danang self-sufficient tourism first: Time, travel, hotel, fun, dining, shopping … etc below.
What to prepare when traveling to Da Nang / Necessary items when traveling to Da Nang
What should I wear when traveling to Da Nang, what clothes should I bring?
Da Nang tourism should bring what ? Most tourists come to Da Nang in the summer to travel to the sea, so you should bring spacious, cool clothes and remember to buy more maxi dresses, a few bikini to swim, take pictures to show off your waist slim. Priority should bring compact furniture for convenient transportation.
Necessary items when traveling to Da Nang
In addition, when traveling to Da Nang, you should bring sunscreen, sunglasses, flip-flops, hats, raincoats, phone chargers, cameras …
Which season to travel to Da Nang, what is the best month? The most ideal time to go to Da Nang
Da Nang's weather is typical between the North and the South, but it has a more typical Southern climate. During the year, Danang's climate is divided into two distinct seasons, the dry season (from December to August) and the rainy season (from September to November). Winter in Danang is also influenced by cold air.
What time should you travel to Da Nang at the best time, without storms? The most accurate answer to this question is, you need to define the criteria for that trip, which is BEAUTIFUL and SAVING. If you go in the high season, the weather is cool and convenient, but the service price is expensive. If going in the low season, the cost is cheap, but the rain is a lot, so it is likely that you just put a blanket to sleep in the hotel.
The most ideal time to travel to Da Nang is from January to July, the peak is from February to May. At this time, the weather is cool, not too hot, the temperature is about 23 – 38 degrees C, suitable for activities. fun and sightseeing, swimming. If you go in the period from September to October in Da Nang with a lot of rain, there are also storms so you will not be able to go out much, not be able to swim in the sea and cannot move to Cu Lao Cham at this time. .
The beginning of April to the end of August is the most beautiful time to travel to Da Nang, at this time the weather is warm, with little rain, suitable for fun activities and sightseeing. However, the service price often increases so you should actively book flights and hotels early. Low tourist season in Da Nang from September to the end of March next year, it rains cold and less tourists.
How to move to Da Nang / Transportation in Da Nang
Instructions on how to move to Da Nang
Traveling to Da Nang by what means ? There are 3 most popular means of transport to Da Nang: Airplane, train and passenger car
1. Travel Da Nang by plane : Domestic airlines such as Vietnam Airlines, Jetstar or VietJetAir … all have routes to Da Nang, especially these airlines often have promotions on Da Nang fares. Usually the ticket price to fly to Da Nang from Hanoi or Ho Chi Minh City is only about 500k – 700k / way, but Vietjet often offers a ticket of 0 VND, so if you have a lot of free time but want to travel to Da Nang , check the regular ticket price. through.
2. Traveling to Da Nang by train : Da Nang has a train station right in the city, so traveling is very convenient. Train ride is an ideal choice for those who suffer from motion sickness and you can enjoy the scenery. Train ticket prices are also very cheap, you pay attention to book early train tickets for the cheapest price and best seats. You can refer to information about running times of trains departing from Hanoi / Saigon. Train ticket price from Hanoi – Da Nang is about 300,000 VND – 650,000 VND / depending on the type of seat. Afternoon from Saigon – Da Nang is priced from 900,000 VND – 1,200,000 VND / depending on seat class. Traveling by train, you can see the very beautiful Hai Van Pass.
3. Traveling to Da Nang by bus: Da Nang bus station is located in the city center, so it is very convenient for travel. All provinces have routes to Da Nang so if you intend to travel by bus you should contact the garage before going. From Hanoi, you take the car to Da Nang from Nuoc Ngam bus station, Giap Bat, My Dinh. As for you from Saigon, you should take the car from the Eastern bus station. Passenger bus ride takes longer than the rest of the vehicle, but saves the fare, only from 300,000 VND – 500,000 VND / way.
In addition, you can travel Da Nang by motorbike from neighboring provinces like Hue, but it is advisable to go with many people to ensure safety. Dust tourism is very convenient, you will not have to depend on the time and have the opportunity to enjoy the roadside scenery.
Transportation in Da Nang
Rent a car to travel destinations in Da Nang
Da Nang 2021 travel experience is cheap , you should rent a car yourself to make traveling more convenient if you go in large groups. Not everyone knows that Taxi service in Da Nang is the most expensive in the country, the km fee is quite high compared to other provinces, about 15,000 / 1km for 4-seater car and 16,000 / 1km for 7- seater car because Da Nang is hot sea tourism.
When traveling to Da Nang before each trip, once you have a scheduled landing at Da Nang airport, everyone can contact the airport shuttle service to Danang city center in advance or go directly to Hoi. An (can be the address you book the hotel) to move quickly, actively and economically at the phone number a Truyen 0935212696 or 0905552522 . A Truyen is a very friendly and friendly local, you can also advise you more about the schedule as well as guide to visit here. The price is also very good: 220k / 4-seater car, 270k for a 7-seat car or 320k for a 16-seat car, very economical and proactive if you go in groups. For the return trip to the airport, you can also contact for the shuttle.
Rent a motorbike in Da Nang while traveling
When entering Da Nang, to conveniently move to many tourist destinations (quite close and convenient) with the most savings you can rent a motorbike. You should rent a motorbike at the hotel you stay or we recommend some of the cheapest and most prestigious motorcycle rental addresses in Da Nang for you to choose from:
1. Motorbike rental service Da Nang Song Han : address 86/26 Thi Sach, this is one of the most prestigious motorbike rental units in Da Nang . The service specializes in renting new, quality, cheap motorbikes at locations in the center of Da Nang city with a team of professional staff who enthusiastically guide customers and deliver free vehicles. The Han River motorbike rental service has a full range of vehicles for customers from Sirius, Wave RSX, to the newest Vision, Lead, Air Blade stations, more than 100 meters from the airport. When you get off the plane, just pick up the phone to call the delivery of the car, it only takes about 5 minutes to receive the motorbike immediately, you do not have to wait long. The owner of Khoa's name is very enthusiastic, if you want to rent a motorbike in Da Nang, please contact him by phone number 0986862986
2. Phuong Binh car rental service : this is one of the most appreciated motorbike rental services in Da Nang. Specializes in renting digital cars and new affordable scooters. There is free delivery at the airport, hotel. There are many promotions attached, Address: 04 Phan Huu Ich (0906.40.80.40 / 0984.241.372)
3. Duong Khue motorbike rental company : address: 36 Ta My Duat (located between Dragon bridge and Han river bridge, between My Khe beach and Pham Van Dong street). The company specializes in new motorbike rental with 2 lines of Yamaha and Honda. When renting a motorbike here, you will receive a car in the city center from 7:00 am to 9:00 pm daily at no charge (airport, train station, hotel …) get 1 liter of gas, 2 raincoats and equipment 2 helmets per vehicle. Mr. Khue is very enthusiastic and knowledgeable about Da Nang, so do not hesitate to consult! (0905 30 40 50)
4. Dang Khoa Company : This guy specializes in new car rental. There are many cars for you to choose from such as Wave S, Wave RSX, Sirius, Jupiter, Lead, Nouvo Lx, Honda Air Blade … In addition, A. Lam also advises and guides customers enthusiastically, so don't hesitate to ask (0981,227,227)
5. Le Truong car company: near My Khe beach. You can also book and pick up your car at hotels and airports that are very convenient. You can book and choose a car according to Thuan's zalo number 0981.331.331, A very enthusiastic and comfortable, the price of the car is also very good. (0981,331,331)
6. Anh Tuan Motorbike Company: This is the largest motorbike rental facility in Da Nang with hundreds of vehicles. This facility with many years of experience in motorbike rental, so the car here is good and quality. There is a door-to-door delivery, you will get a special discount if you rent a long time. Address: 141/16 Tieu La (0905.70.80.90)
7. Truong Dat Motorbike Company : address K65 / 86 To Hien Thanh. The company has delivery of vehicles at the hotel and airport, and donates raincoats and 1 liter of gas to customers. (0969,822,844)
Other means of travel when traveling to Da Nang
Transportation in Da Nang , in addition you can move by means such as:
Travel in Da Nang by bus:
Route 1: Da Nang bus station – Hoi An bus station: Daily operation time: 5:30 to 17.50.
Route 2: Kim Lien – Han Market – Hours of operation every day: 5:30 to 18:00.
Route 3: Da Nang bus station – Ai Nghia bus station – Operation time: from 5:30 to 17:00.
Route 4: Da Nang – Tam Ky – Hours of operation daily: 5 hours to 18:00.
Route 6: Da Nang – Phu Da – Hours of daily operation: 5 hours 15 to 16 hours 45.
Taxi: There are many brands that are always ready to serve customers, most of the cars are of high quality and dedicated. You can refer to: Taxi Mai Linh, Taxi Aviation, Taxi Song Han, Taxi Vinasun Green …
Book a short tour in Da Nang
Currently in Da Nang market there are quite a lot of different spontaneous tour companies. And there are also many complaints of customers about the quality of service as well as the expensive price of many tour companies in Da Nang …
Da Nang tourism should stay at any hotel? Hotels in Da Nang should stay, nice, good price
The system of hotels and motels in Da Nang's house is very rich from popular to high-end, so you are completely assured of safety and quality. Where to stay when traveling to Da Nang ? If you want to travel to the sea and still can visit the city, you should choose hotels along the Han River, the prices of hotels here are relatively affordable, ranging from 200k / day, if you want to stay in a luxury resort, you have 5 star hotels can be selected. Here, you can walk to the sea very conveniently, especially watching the sea at night.
Experience cheap 2021 Da Nang travel , if you have plans for a trip in advance you should enlist the hotel reservation about 3-4 weeks in advance is the best. For example, if you plan to travel to Da Nang in June, you should book in advance in May or earlier as possible. Note, if you travel to Da Nang during the peak tourist season (from April to August) or the time of the fireworks festival, the Tet holiday needs to visit a lot, so the room price will increase, you should proactively book about 1-2 months early.
Suggest nice, cheap and good hotels in Da Nang
DUONG GIA HOTEL
Duong Gia Hotel is a beautiful 3-star hotel near Da Nang beach with modern designed rooms, luxurious wooden flooring and fully equipped. Duong Gia Hotel Danang opened in October 2018 with 45 rooms and a team of enthusiastic and friendly staff will surely satisfy even the most demanding visitors.
Address: No. 06 – 08 Pham Thieu – Ward An Hai Bac – Son Tra District – Da Nang
For booking, contact A Hung: 0906444525 or 0983728286 Reception Department: 02363.727286
Website: duonggiahotel.vn
Price of room types of Duong Gia Hotel:
A beautiful bed room for 2 people costs 180k / 1 day
VIP 2 bed room for 3 people price 250k / 1 day
VIP 2 bed room for 4 people price 300k / 1 day
VIP apartment with sea view 2 bedrooms for 4 people with a cooking stove priced at 400k / 1 day
Duong Gia Hotel Danang is located close to My Khe beach, you just need to walk 2 minutes to reach the sea. In front of the hotel is the East Sea park, this area also has a MUSIC performance gathering many famous singers every night. This hotel is located in the busiest street in My Khe Beach, there are many good restaurants and eateries around, so you do not need to worry about food.
Duong Gia Hotel also supports booking tours of Ba Na, Cu Lao Cham, Hue, Hoi An and cheap motorbike rental to help you travel convenience in Da Nang.
Resort, luxury hotels, luxury & the most beautiful sea view in Da Nang (updating)
Furama Villas Danang – 107 Vo Nguyen Giap Street, Khuê My Ward, Ngu Hanh Son District, Hoa Hai, Da Nang. 5 star standard. Room rates range from $ 650 . 5-star international standard, overlooking the My Khe beach and very convenient location on the road to explore Hoi An, Hue. Including 70 villa rooms are decorated extremely majestic and modern. Restaurants, many spa facilities, entertainment, massage … class. => Currently, the room rate is only offered from 450 $ / night,
InterContinental Danang Sun Peninsula Resort – Bai Bac, Tho Quang, Da Nang. 5 star standard. Room rates range from $ 586 . My Khe coastal resort with high-end villas surrounded by green natural landscape, extremely fresh. Rooms are decorated with modern and high-class interior, rooms with beautiful My Khe beach view. In particular, this resort used to be the place for high-level state conferences like Apec. To experience relaxing moments at this luxury resort overlooking Da Thanh with super preferential rates from just $ 306
Hyatt Regency Danang Resort and Spa : An extremely magnificent 5-star hotel, located in Ngu Hanh Son, near Non Nuoc beach. This hotel has a full range of facilities, swimming pool, and a large dining hall garden. Facilities: Swimming pool (adult, children, hot water), golf course, spa, huge gym, tennis court etc. This can be considered as a hotel that matches with Furama resort, however its price also not pleasant, up to $ 230 / day and night.
Sheraton Grand Danang Resort – 35 Truong Sa Street, Hoa Hai Ward, Hoa Hai, Da Nang. 5 star standard. Room rates range from $ 174 . The hotel owns a beautiful infinity pool to relax and live shimmering virtual. The location is very convenient when going to My Khe beach, Son Tra peninsula, Ngu Hanh Son. Room rates are extremely attractive promotions from only $ 135 ,
Furama Resort Danang : This 5-star hotel is located at 105 Vo Nguyen Giap, near My An beach. The hotel is extremely monumental, with all the entertainment services from basic to advanced: swimming pool, gym, spa, children's play area, boat playground, motorboat, tennis court, billiards, fishing fish etc. Besides the price of about $ 171 and up, you do not need to complain or blame any problem with this hotel.
Pullman Danang Beach Resort – 101 Vo Nguyen Giap Street, Khue My, Ngu Hanh Son, Hoa Hai, Da Nang. 5 star standard. Room rates range from $ 141 . Located right on Vo Nguyen Giap street near the sea, near attractions, convenient for travel, the area of ​​many famous restaurants. Nice room, fully equipped: Gym, outdoor swimming pool, spa, massage … Book now with preferential price from only $ 125
Hilton Da Nang (Hilton Da Nang) – 50 Bach Dang, Hai Chau, Hai Chau, Da Nang. 5 star standard. Room rates range from $ 120 . The resort is close to the sea, close to nature children's play area, outdoor beach, outdoor party, luxury buffet, diverse menus, enthusiastic service … all bring a memorable vacation for you and your family. Room rates are attractive promotions from only $ 100 .
Budget hotel, good price in Da Nang
For travelers with a narrower "pocket" or just looking for a place to sleep and want to go out a lot, you can refer to the below suggestions for beautiful, well-priced hotels in Danang . :
Brilliant Hotel Danang : Located at 162 Bach Dang, 4-star standard (near Song Han Bridge). This hotel provides a number of services such as: swimming pool, gym, spa, karaoke, sauna. Compared to Furama resort, this hotel is less service, but its price is very good, only $ 79 . Of course, the interior is still very nice, quality of service and good food. If you have no need for other redundant services then this is the hotel you should choose in the price range. This is the most popular luxury hotel in Da Nang.
Sea Phoenix Hotel Da Nang : Located at 115 Xuan Huong Lake, near Bac My An beach. With the price range: $ 26 – $ 50 , the hotel has very nice and modern furniture (see the link details) with many services: outdoor swimming pool, sun drying, car rental, cafe, near the golf course. Along with Song Cong Hotel, this is the second most popular hotel in Da Nang in the affordable segment.
Finger Hotel Danang is located at 171 Nguyen Van Thoai, also very close to My Khe. This hotel has a very good price, only from $ 15 – $ 40 depending on the room type. The hotel provides beautiful, new rooms with services such as an outdoor swimming pool, gym, garden, including breakfast with food and highly appreciated service.
Song Cong Hotel : Price from $ 30 (often with 50% discount, only $ 15 – $ 17 ) located at 305 Nguyen Van Thoai very close to My Khe beach. The hotel has very nice and modern furniture, car rental, shuttle service etc. At an affordable price, this is one of the top-selected hotels, the service quality is highly appreciated.
If you want to travel to the city center, you should choose hotels near Da Nang airport  (from popular prices to high-end hotels are very plentiful) so that you can easily access entertainment areas. To book hotels/motels in Da Nang you should use Agoda, quite cheap, plentiful, and proactive: Guide to booking on Agoda. Many rooms are very cheap, only 150 – 200k / day. 
What to eat when traveling to Da Nang? Delicious specialties, famous in Da Nang
What to eat when traveling to Da Nang ? Besides discovering beautiful and famous places, you can also explore Da Nang cuisine with attractive dishes that "fascinate" visitors such as:
+ Seafood: Of course, Danang can not ignore fresh seafood dishes such as squid, snails, shrimp, crab, surface, elephant snail … Famous seafood restaurants in Da Nang must include: Ba Thoi seafood, Be Man seafood, Thoi Rang seafood, Ancient seafood …
+ Noodles: Known as a famous dish in Da Nang , with many different flavors such as: Quang Noodles with shrimp, chicken, crab rolls, eel … served with grilled rice paper, roasted peanuts …
To enjoy delicious Quang noodles in Da Nang , you can refer to some addresses:
Quang Thi noodle shop (address 251 Hoang Dieu, Hai Chau District, Da Nang). Noodles are rated very delicious and crowded, prices range from 18-30k / large bowl with many flavors such as chicken noodles, frog noodles, snakehead fish noodles …
Quang Ba Buy noodle shop (Address 19 Tran Binh Trong, Hai Chau District, Da Nang), price about 25k / bowl.
Ba Vi noodle shop (address 166 Le Dinh Duong, Hai Chau District, Da Nang), price 25k / bowl.
Or the shops on Hoang Dieu Street, Trung Nu Vuong, Hoang Hoa Tham … Big bowl about 13-25k / bowl.
Fish ball noodle soup: It is not difficult to enjoy this dish in many places, but Da Nang fish noodle soup has its own flavor. A bowl of vermicelli combined with the sweetness of vegetables and broth will remember once and for all. To enjoy this dish deliciously right, you can go to the restaurant on Hung Vuong Street or Tran Cao Van Street, which is very delicious, cheap from 20k / bowl.
+ Enjoying Da Nang specialties can not ignore the famous delicious pork roll. The unique combination of boiled meat served with vegetables and seasoning fish sauce makes the dish appealing.
Addresses delicious pork rolls in Da Nang you can refer to:
Mau pork rice paper shop (Address 35 Do tuc Tinh, Cam Le district, Da Nang), with 55k / full capacity.
Forgotten Rice Paper (Address K72 / 1C Ham Nghi, Thanh Khe District, Da Nang), price 35k / serving.
Ba Huong Pork Rice Paper – 364 September 2, Hai Chau District, priced at VND 50k / rate.
Famous delicious dishes in Da Nang , you can enjoy Nam O fish salad, banh xeo, Cau Mong veal, spring rolls … In addition, you can refer to some delicious and cheap snacks in Da Nang such as : Tea rub pomegranate seeds (Con market or on Tran Binh Trong, Phan Thanh … costs 5000 VND / cup), Snail (on Mr. Ich Khiem, Pham Van Nghi Street, 25k / plate) 77 Hai Phong, seafood at Ms. Thoi 98 and 102 Le Dinh Duong, Hai Chau district …
For more information on eating, you can refer to: Da Nang tourism is delicious, nutritious, cheap & where to eat.
=> Experience Da Nang backpacker tourism , you can absolutely rest assured that there is absolutely no situation of "cutting" tourists, price increases, the owners are very friendly, enthusiastic to tourists … This is the point plus of Da Nang tourism received feedback from many tourists.
Where to play in Da Nang / Traveling to Da Nang?
Da Nang tourism should go where to play ? You have many different choices of places, the highlight of Da Nang tourism is swimming, sightseeing and participating in many entertainment activities.
Beautiful and famous beaches in Da Nang
About swimming, must include My Khe beach, known as the most attractive beach on the planet with smooth, clean and romantic white sand. Besides swimming, you can participate in many attractive sports activities such as: fishing, scuba diving, windsurfing, canoeing …
In addition, you can choose from unspoiled, equally attractive beaches such as Xuan Thieu Beach, beach in Son Tra Peninsula or Non Nuoc Beach … (Note, when swimming, you should bring swimwear When there are children, stay away from high-wave areas, with no signboards)
Ba Na Hills Tourism – "Where the Land of the Past"
Places to visit in Da Nang , can not ignore Ba Na Hills – a fairyland place. About 40km southwest of Da Nang city center, you will admire the whole vast city scene. Visiting Ba Na, you will visit Linh Ung Pagoda, the ancient wine cellar, the Fantasy Park indoor amusement park with many attractive games …
The current ticket price to visit Ba Na Hill 2021 is 750k / adult and 600k / child (1m – 1m4), children under 1m are free of charge, ticket price includes round-trip cable car, sightseeing and playing most locations in Ba Na. As for the people of Da Nang, the ticket price for adults is 450k and for children from 1m-1.4m in height, and for children under 1m, tickets are free. Da Nang tourism experience , Ba Na Hill will definitely be the first tourist destination that you cannot ignore.
Coming to Ba Na Hill, you will be spoiled for checking in virtual living with a giant hand bridge – the emerging symbol of Da Nang tourism that international visitors must also admire. The Golden Bridge is a popular tourist destination today in Ba Na Hills, Da Nang that is loved by many tourists. You will be able to see the beautiful scenery and unleash the virtual live check-in at the Golden Bridge.
Famous places to visit in Da Nang
In addition, you can visit Da Nang Museum of Caring Sculpture, Nui Than Tai Hot Spring, Ngu Hanh Son, Linh Ung Pagoda, Lang Co Bay, waterfall slide in Hoa Phu Thanh tourist area, mud bath…. watching the Han River bridge especially at night …
+ Referring to famous attractions in Da Nang, you cannot help but mention Cu Lao Cham. This place consists of 8 islands: Hon Lao, Long, Mo, Mo Mother, Khoi, Leaf, Tai, Ong … This is the best place you can enjoy the peaceful, wild and close beauty of heaven. course.
Da Nang – Hoi An tourism
+ Traditional festivals such as: The boat racing festival takes place in the January lunar month every year, Cau Ngu festival held after Tet and the Quan The Am festival.
Da Nang tourism review , to fully explore the places in the city you should spend 3-4 days on your tour schedule. Often tourists combine Da Nang tourism with Hoi An, Cu Lao Cham, Hue … In particular, Hoi An travel you should come in the afternoon or combine with Cu Lao Cham, Hue 1 day, Ba Na 1 day …
Famous entertainment places in Da Nang
Entertainment complex at supermarkets, commercial centers
+ Entertainment complex at Big C Da Nang – Address: 4th floor, Big C supermarket, 255-257 Hung Vuong, Thanh Khe, Da Nang. The entertainment complex at big C supermarket includes CGV cinema, karaoke bar, and children's playground.
+ Entertainment Center Co.op Mart supermarket – Address: 2nd floor Co.op Mart Supermarket, 478 Dien Bien Phu – Da Nang. Phone: 0236.3813.388. Services and Catering.
+ Game center at Lotte Mart Danang supermarket – Address: 5th floor, Lotte Mart Danang supermarket, Lotte Mart building, 2/9 street – Hoa Cuong Bac ward – Hai Chau district – Da Nang city. The entertainment and food complex on the 5th floor of Lotte Mart supermarket with many attractive services will be the entertainment destination for tourists when traveling to Da Nang.
+ Entertainment area at Indochina trade center – Address: 3rd floor, Indochina building – 74 Bach Dang, Hai Chau, Da Nang. The Indochina Game Center is also one of the amusement parks fully equipped with electronic games for children and adults with a variety of forms and types.
Activities of leisure and entertainment, marine sports tourism in Da Nang
+ Dana Beach Club – Address: Starfish park, My Khe, Da Nang. Sea games: Water motorbikes, canoes, paragliding, surfing, kayaking …
Club, Da Nang discotheque
Vegas Club – Address: 192, 2/9
New Orient – Address: 20 Dong Da
Seventeen Saloon – Address: Tran Hung Dao Street (opposite People's Committee of Danang City) – Activities: Restaurants, alcohol, soft drinks, performing arts activities, bars.
Da Nang entertainment center and park
Asia Park Danang : Located in the Southeast of Monument, on 2/9 street along the west bank of Han River. This is the leading amusement park in Southeast Asia. Besides the exciting games at the park, you can join the Sun Wheel Da Nang. With an impressive height of 115m, this giant spin reaches 16 minutes / 1 round and can carry up to 384 passengers per turn with 64 cabins currently one of the 10 largest Ferris wheel in the World. . Ticket price is 150k / adult, 100k children.
Bach Dang Street Entertainment Street : This is the flower street, the most beautiful street in the city. Here you can enjoy the cool and fresh air with many attractive entertaining games. In particular, on weekends, people often organize aerobic dance and Flashmob so visitors can participate enthusiastically.
Ba Na Hills Fantasy Park is the only indoor Danang entertainment area in Vietnam and in the world, located on a mountain top of Ba Na. With an area of ​​21,000m2 bringing international class, meeting the entertainment needs of all ages. From fun games for kids to thrills for teenagers and adults.
Helio Center Entertainment Center – Address: September 2, right next to the Disc Bay area of ​​Tuyen Son Sports Palace. This is the convergence of the world's biggest games such as Formula 1 racing, brand new bowling, first appeared in Vietnam. Combination Cuisine of 70 countries around the world.
Explore Than Tai hot spring park bathe in springs and participate in many exciting activities. Buy an admission ticket with a discount of up to 50% and no need to queue to buy tickets at Klook
For the most comfortable travel and sightseeing you can rent a motorbike at the hotel or ask the front desk to help you and the price is relatively cheap, ranging from 80-120,000 VND / day. If you go many people can also rent a 7-seat car or contact 16 seats to consult the price.
Da Nang – the hottest tourist destination in the central region and our country. Famous for its crystal-clear beach, the most charming on the planet, hot mineral springs, scenic spots, entertainment areas and Da Thanh specialties.
What do you buy as a gift from Da Nang tourism? Shopping experience when traveling to Da Nang
What to buy as a gift when traveling to Da Nang ? You can buy fresh or dried seafood such as squid, shrimp, dried fish, soaked at Con market or Han market … Ba De cake, My Khe seaweed, Nam Ong fish sauce … are special gifts. Tourists often buy them as gifts when coming to Da Nang.
Some other reputable and cheap shopping addresses in Da Nang that you can refer to:
Da Nang Tourism – Big C Supermarket – Address: 255-257 Hung Vuong, Thanh Khe, Da Nang. Opening hours from 8:00 to 22:00.
Con Market – Address: 318 Ong Ich Khiem, Hai Chau District – Da Nang
Han Market – Address: Tran Phu, Da Nang
Supermarket Da Nang – Address: 46 Dien Bien Phu, Thanh Khe District, Da Nang City.
Co.opMart Danang Supermarket – Address: 478 Dien Bien Phu, Thanh Khe District, Da Nang City.
Supermarket, specialty stores in the Central region: Specialties Central Thien Phu – Address: CS1: 274 Nguyen Tri Phuong, Da Nang City – CS2: 659 Nguyen Tat Thanh, Da Nang City. Tel: 0236.2465.565
To improve the knowledge for your trip, you should refer to some of the following articles:
I hope with the sharing about Da Nang tourism self-sufficiency 2021: Where to go, what to eat ? Will help you equip yourself with necessary and useful knowledge for yourself to avoid the situation of "lost money carrying disability" and have fun trips with relatives and friends. Do not forget to read the comments below with hundreds of the latest and most realistic Da Nang travel shares as well as questions and answers from readers.
Photo: Internet