Coi Tien, a pristine, majestic place with mountains and rivers, is discovered by the adventurers. And in recent days, a pure, pure, and peaceful appearance in the MV "Who brings you away" by two artists K-ICM and AJP has attracted the attention of young people.
Da Nang, where tourists often know it with a long coastline with white sand, clear blue water, a charming Ba Na Hills with a unique Golden Bridge, attractive events of international stature, … But somewhere, Danang also has beautiful places like "paradise on earth" that few people know.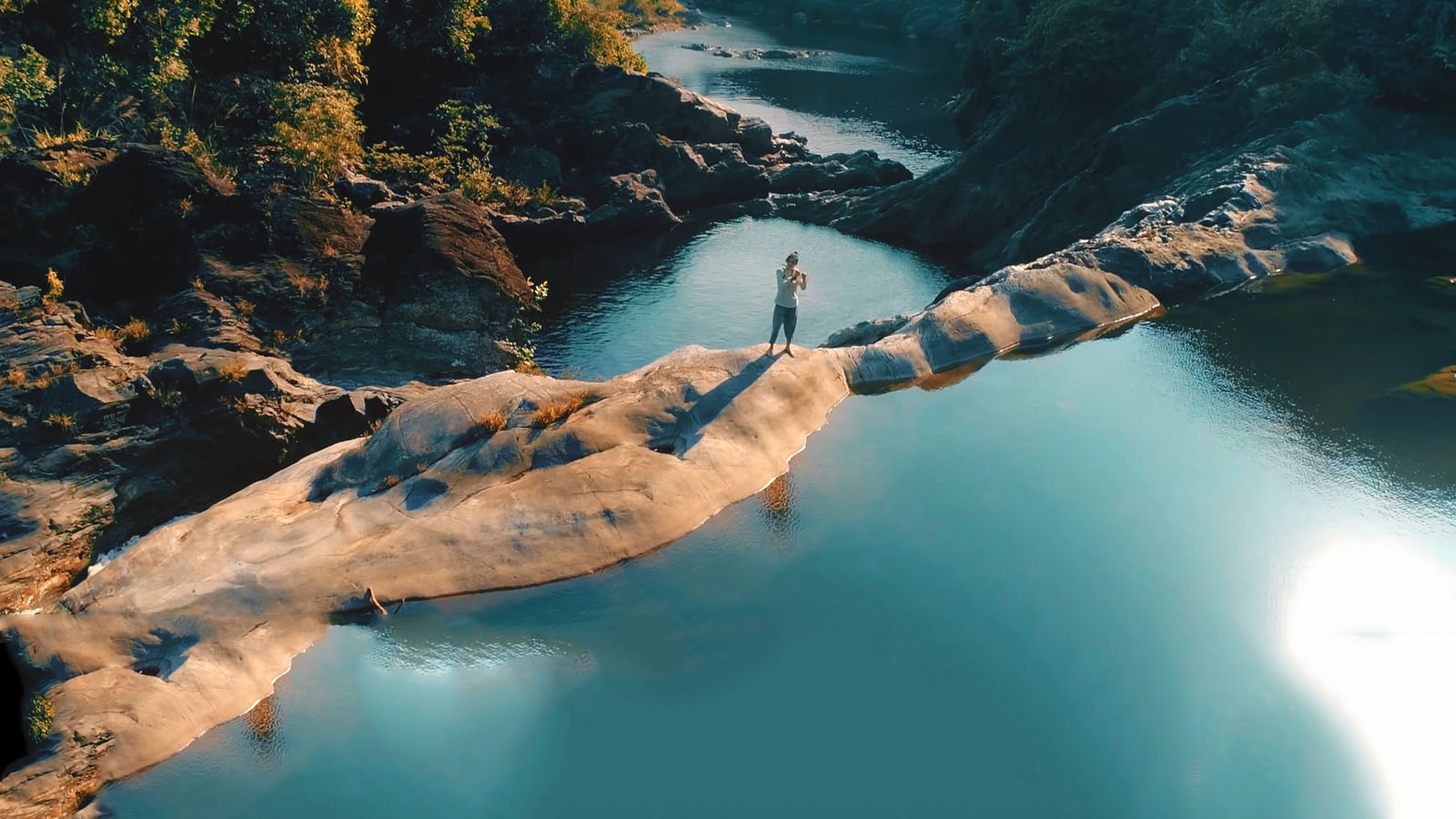 Coi Tien, also known by the name Ho Ba Floor, belongs to Hoa Bac. About 40km from the city center to the northwest, Coi Tien with the favor of nature, is considered by the adventurers as a fairyland, paradise on earth right in Da Nang .

With a landscape that is both poetic, peaceful but equally majestic, liberal, Coi Tien is located in the middle of Hoa Bac mountains and forests, Hoa Vang district. This is where a small branch of the North River crosses the hills, weaving through the stratum, layers of rocks, and pouring into a deep pool, like the heart of Sage's mortar leaving the earth, creating a natural spectacle. extremely wild and majestic, waiting for human feet to explore.


This place is an ideal place for travelers who love adventure, explore primeval forests and conquer wild nature. If you want to explore Coi Tien and Hoa Bac, do not forget to ignore some notes that were discovered by Trekking group Da Nang!

– The La Son-Tuy Loan expressway has not officially put into use, so be careful when moving. In the afternoon, this mountainous area often rains going, especially in the rainy season. Therefore, the most appropriate time to explore is from February, March to the end of September and early October;
– There is absolutely no phone signal here, there are no residents around the area. Going here takes a lot of time and effort, so be prepared to camp overnight;
– Equipment required: Motorbike, safety lock (because it will leave the car in the middle of the forest for trekking); food needs to be used for 2 days; basic equipment: sleeping tent, flashlight, drinking water, medicine, …
And if you have the opportunity to come here, do not forget to preserve the surroundings and protect the majestic and wild beauty that nature has for us!
Photo: Internet